Vintage items add so much to any room's home decor. It's a central theme in Farmhouse French design. Just look at this lamp. It's vintage milk glass with gold accents. The table is a gold Florentine table. You just can't find anything new that looks like this. The books also are vintage.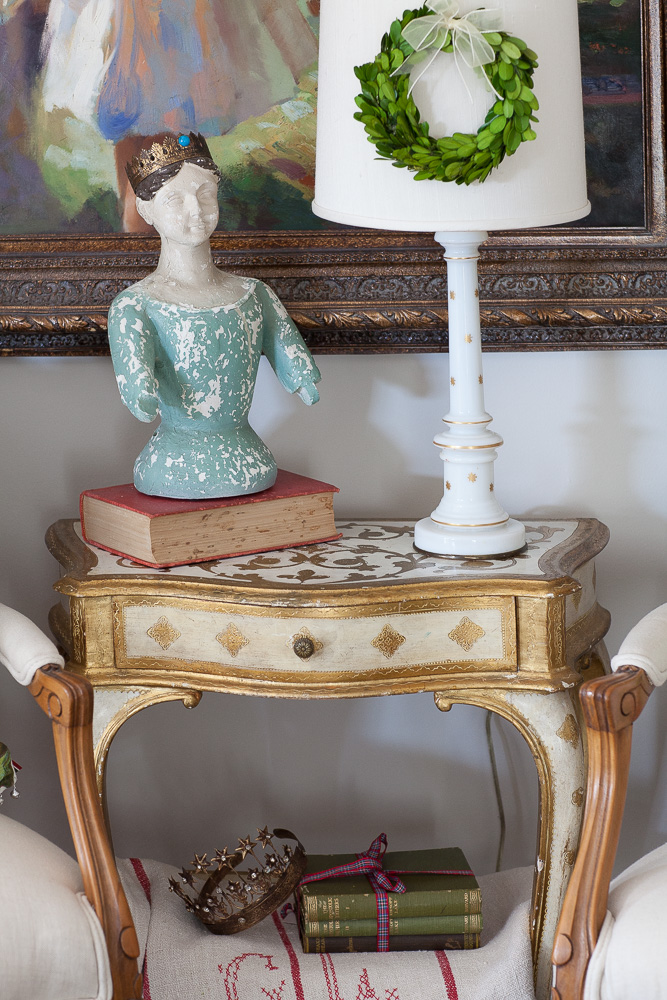 Vintage items give a room depth. They give a room a unique feeling.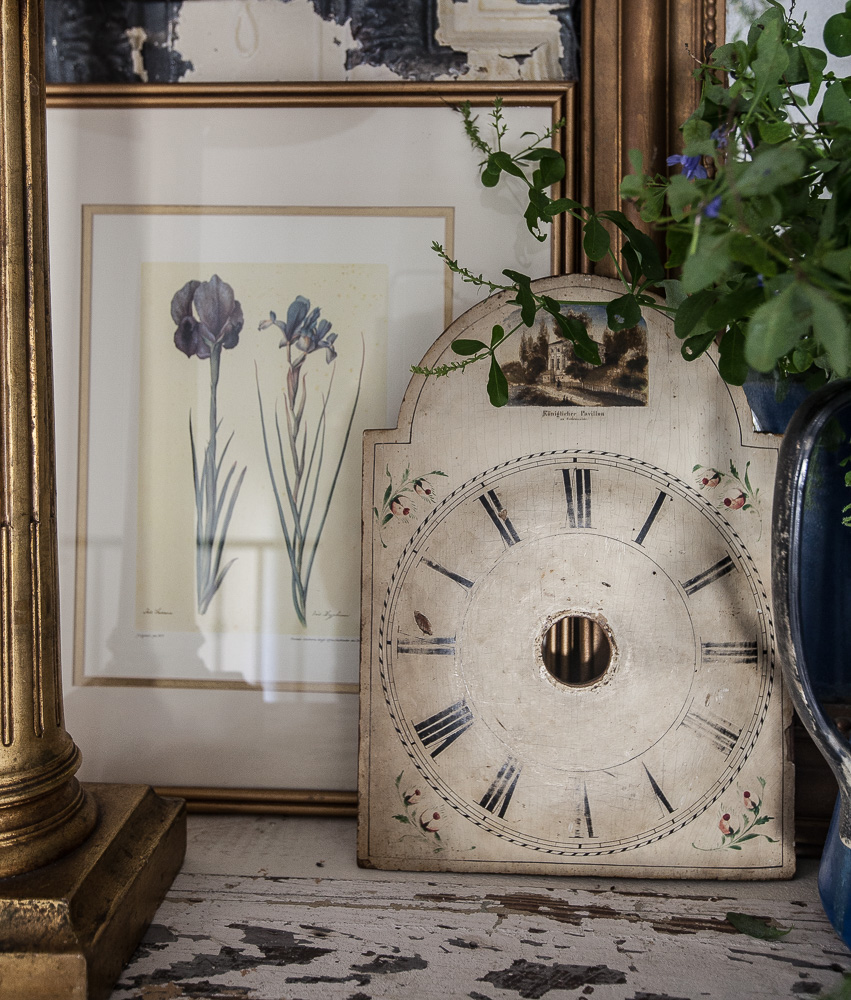 Vintage items not only typically are unique and one of a kind, but they also typically have loads of patina. Check out the worn areas on this pitcher.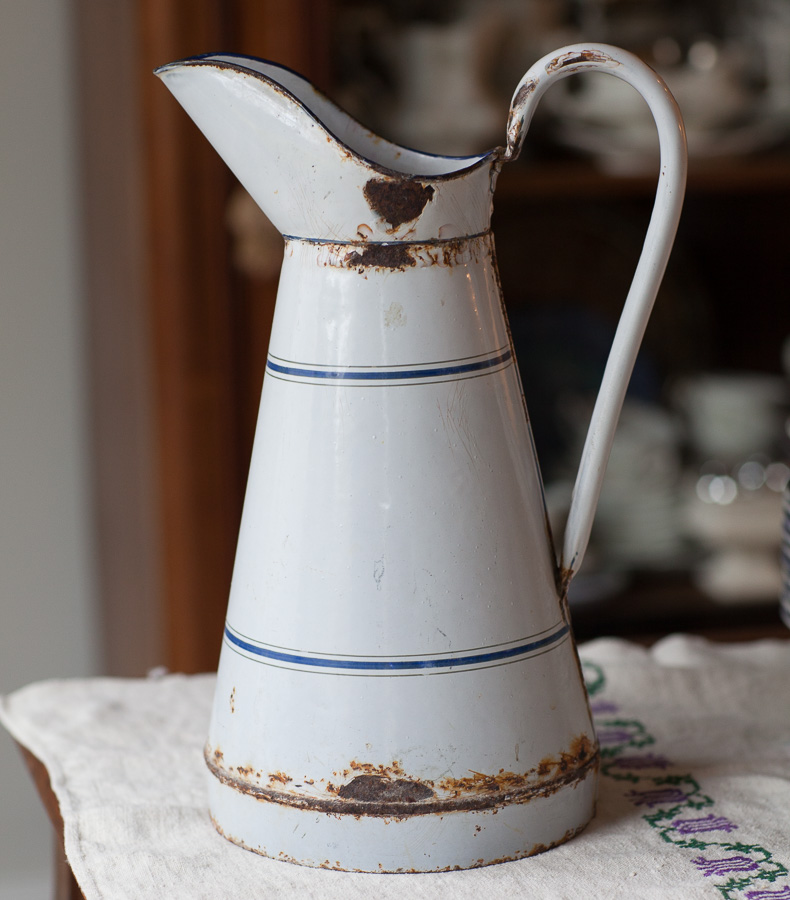 And see the detail on this tureen? I could talk about the amazing detail on these old dishes all day long. I suspect that gold trim was hand-painted.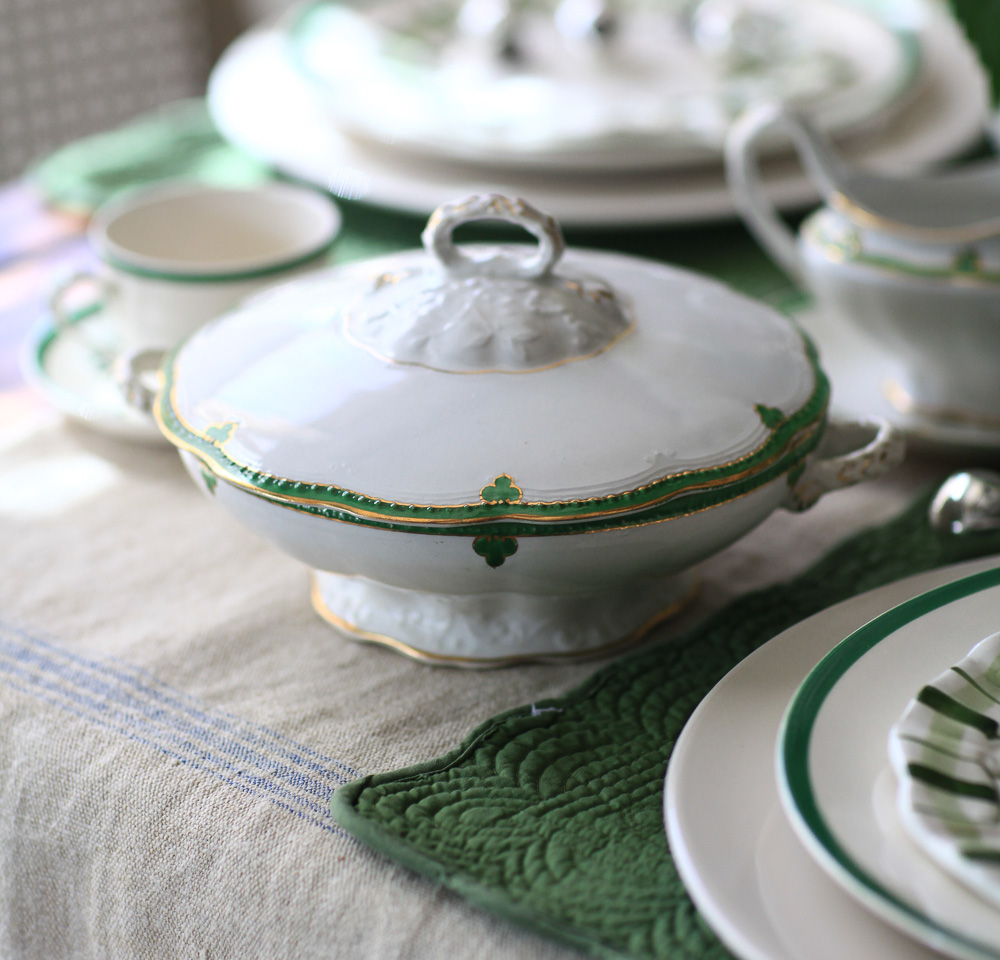 Can you imagine finding something new with the kind of detail you see on this pew?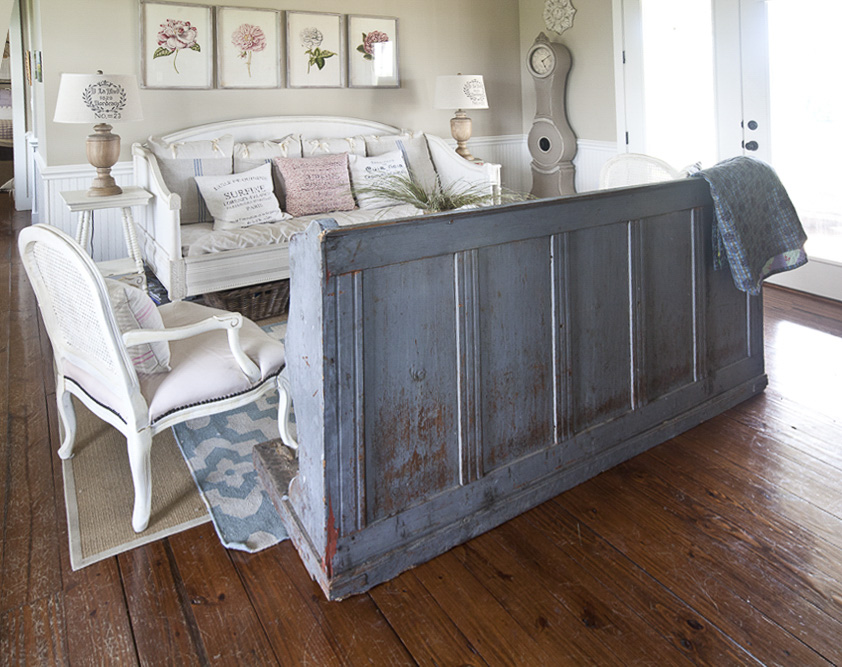 Don't forget about my giveaway. Every comment on any post automatically enters you to win!! Details here.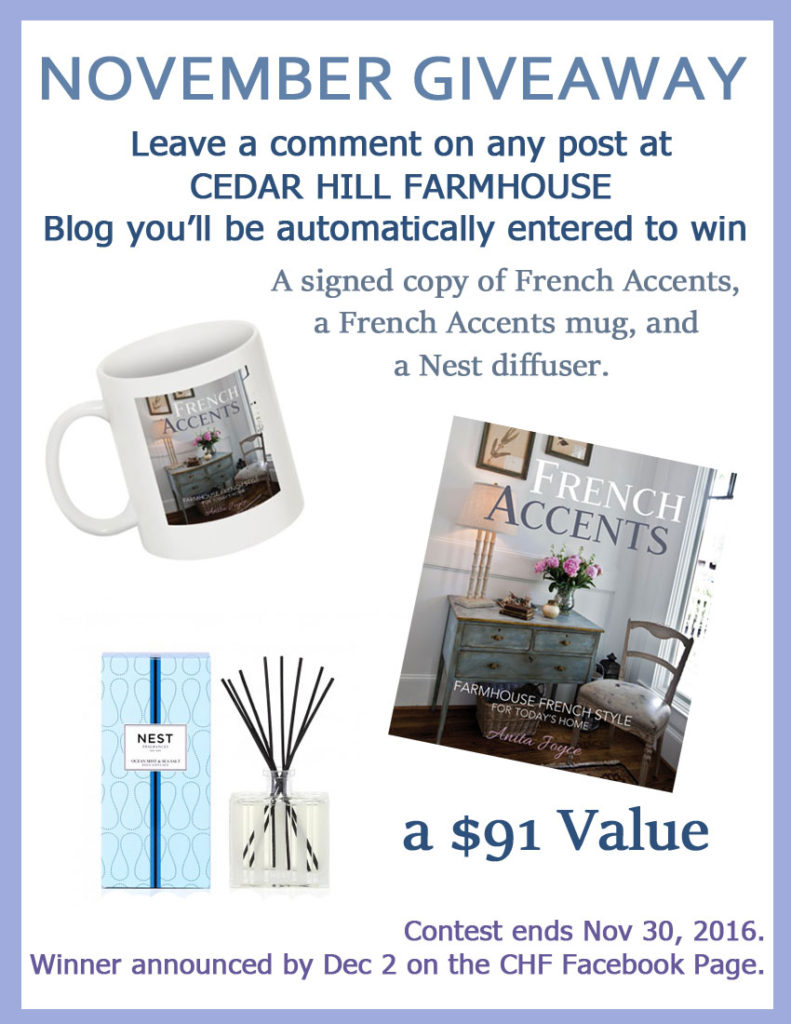 Wavy glass bottles, demi-john bottles are so fabulous.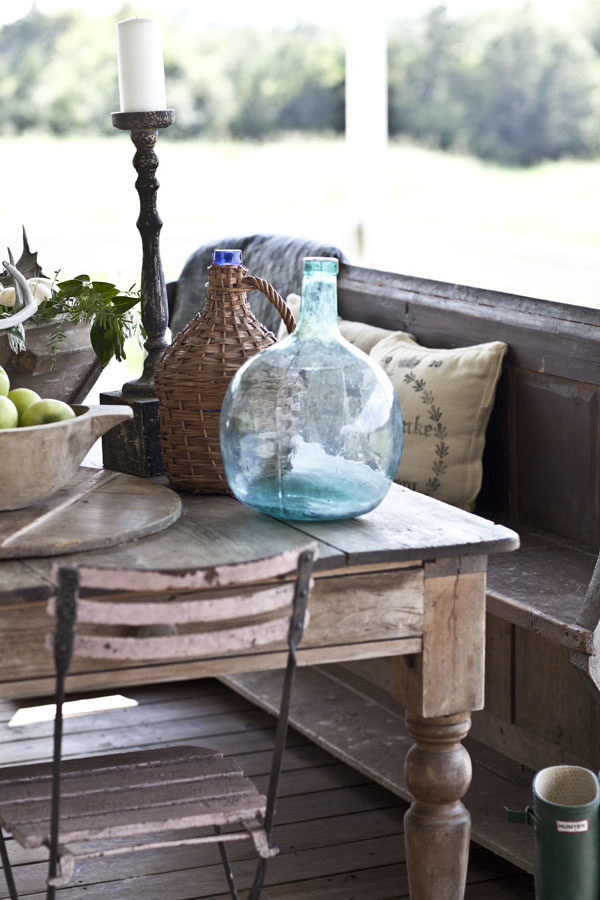 Check out all the texture on these vintage Haviland Limoge pieces.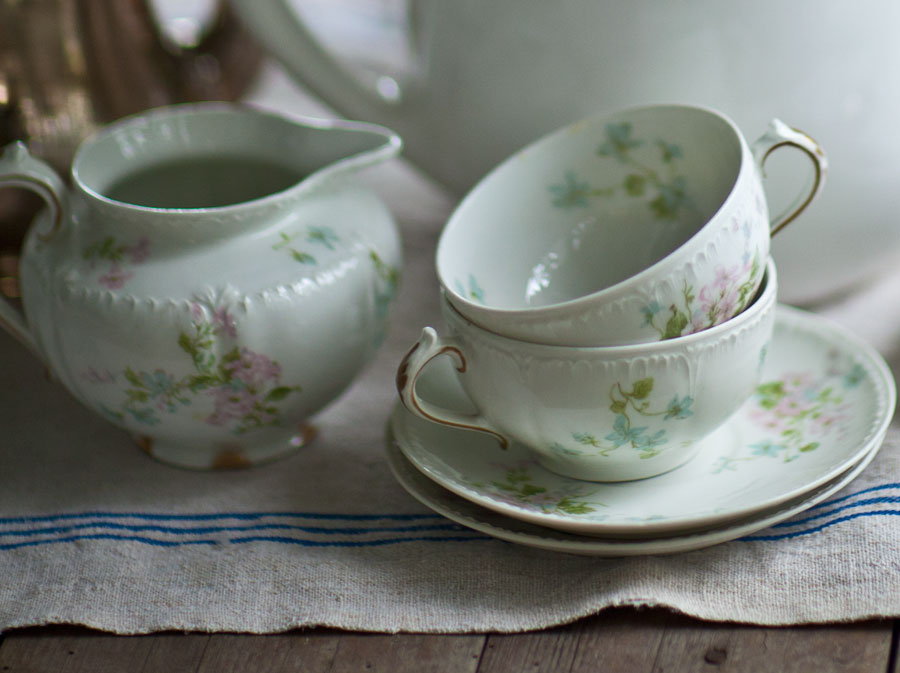 I love these blue stripe pitchers that look French, but were actually made in Texas. The blue and white pitcher and the silverware are all vintage as well.