In the market for shades, blinds or shutters? You won't want to miss this episode!
Find out what we love and don't love about plantation shutters, how to make your own roller shade and more!
You can listen to the podcast episode below.


My current favorite window covering is to use bamboo shades. I love these because they have a bit of gray in them. I'm not sure that I captured it in the photo, but I searched far and wide to find these. I'll share more information at the bottom of the post.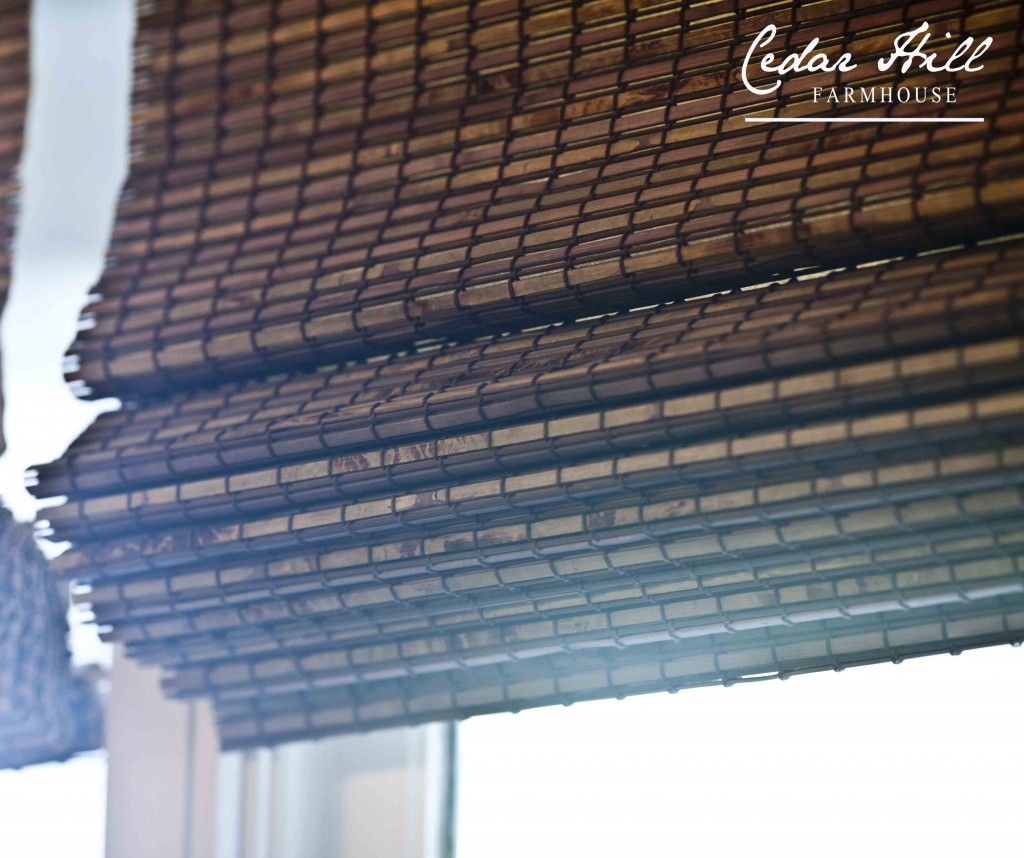 There are several things I love about my shades. Firstly they are bamboo with a bit of gray, secondly they all but disappear when I want the light flooding in. Thirdly there are no cords!!! They work so well and stay exactly where I place them with my hand.
You can find them with no liner, or a light liner or a blackout liner. The choice is yours. Below I show the shades with no liner. They cut the light and glare, but you can still see out.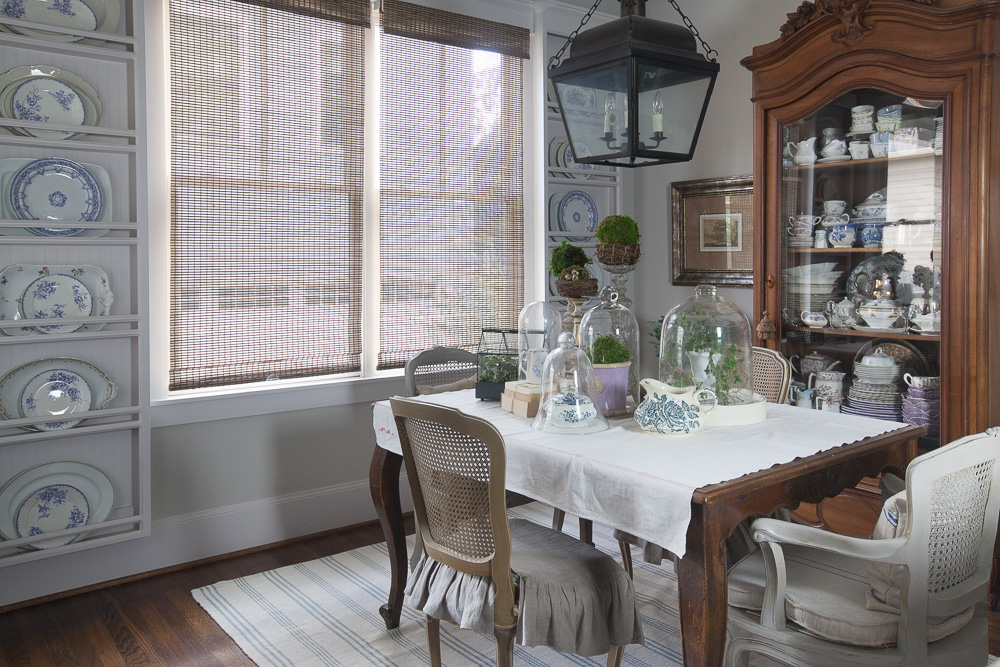 Next you can see the exact same shades with a blackout liner. This is perfect for a bedroom, where you don't want the light streaming in at 6 AM on Saturday morning.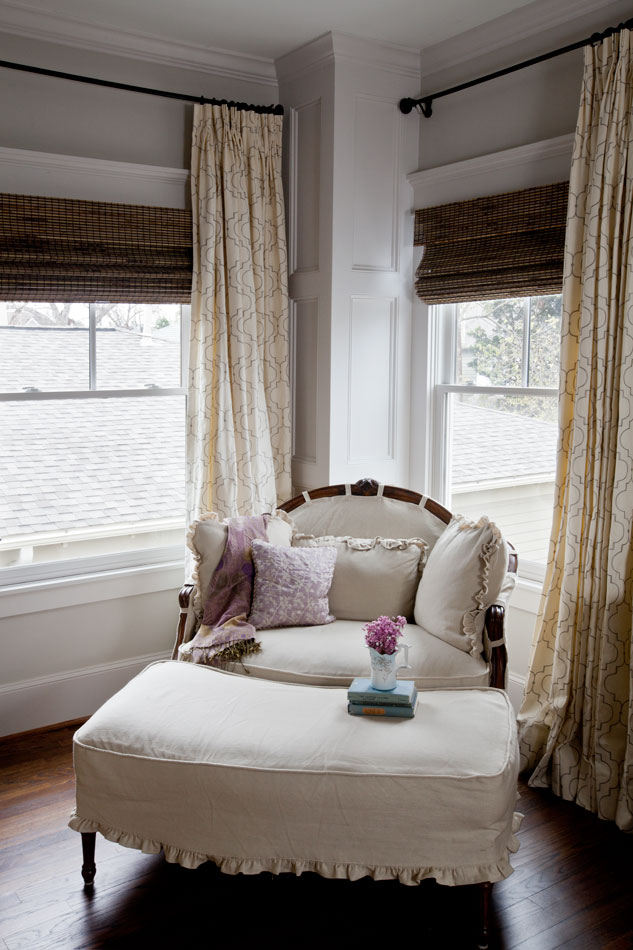 I love these bamboo shades below that belong to Yvonne at Stone Gable.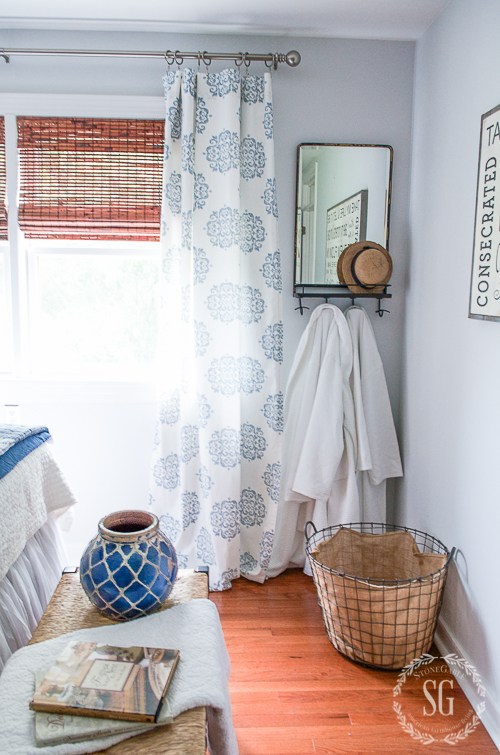 At the farm we went with a roman shade. It also is cordless but not made as well as the bamboo shades above. I'll be replacing these at some point.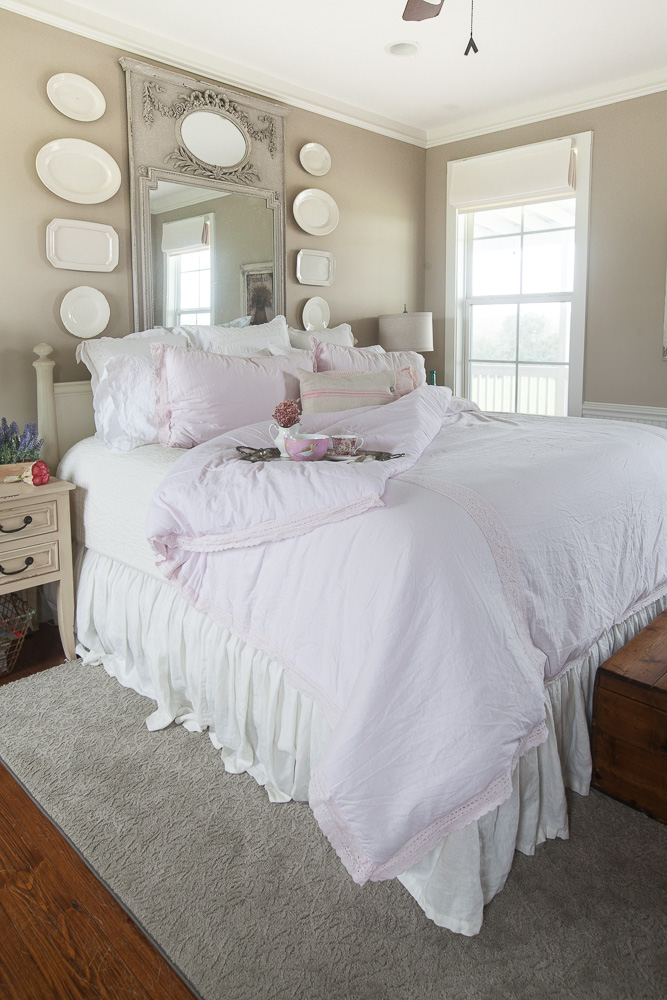 In our previous home, I used plantation shutters throughout the home. They are truly lovely, but even when the louvers are all the way open, the shutters block about 25% of the light. Yes you can swing them open like the photo below, but then the shutters can be in the way.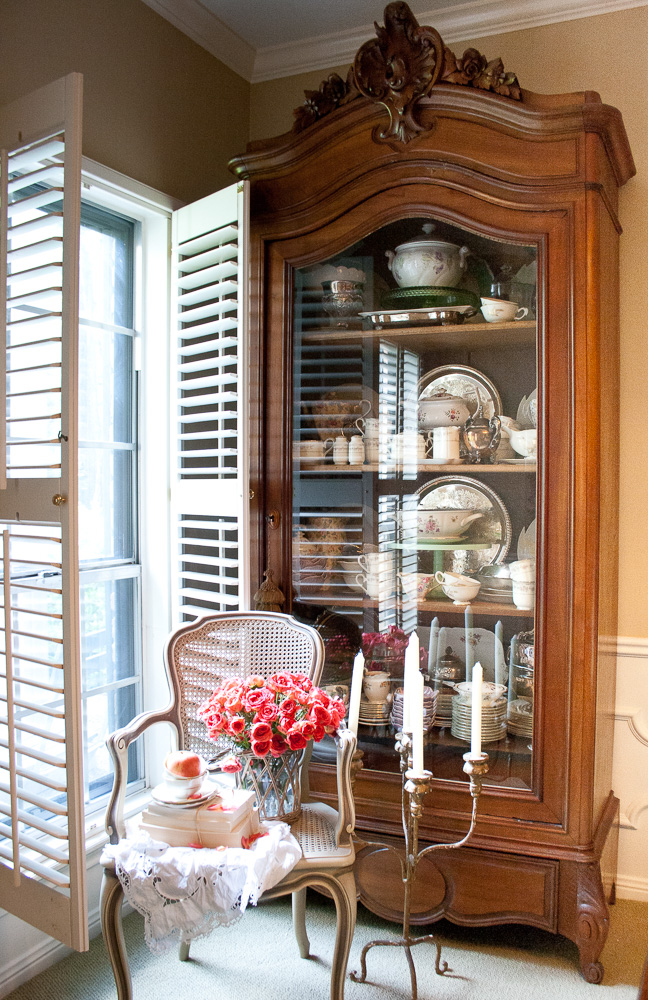 Thank you to everyone who purchased from on my online shop and for all of the love since I announced I am closing it.
Here is the information on my natural shades HERE.
Here is where you can buy the shades we have HERE.
I share how to make roller shades HERE.
TODAY'S sponsors are CANVAS PEOPLE  check them out HERE.
Get your FREE 11 X 14 canvas print. Seriously it is totally free, you just pay for the shipping!
Use the code DECORATING when you order for the FREE gift!
Thanks, Canvas People!