If you're here, then you are probably someone who loves a beautiful home as much as I do. You want your home to be beautiful. Let's face it, our homes all have strengths and weaknesses. Even if we have a list of improvements we want to make to our home, doesn't mean we can't enjoy it right here, right now. I am here to help you create the home of your dreams. But I'm also here to help you appreciate the home you have and enjoy it as it is today. I've created a list of 7 things you can do every day to make you happy in your home.
No matter what your home is lacking, you can do some things that I hope will make you so happy every day. I do love a wonderful vacation, but my goal is to have a life (and home) that I don't need a vacation from.
Here are a few things you can do to make you happy in the home you have now.
Notice the views
The sunlight is such a happy thing. It warms your home and brightens your mood. Notice how it changes the way your home feels. Try to enjoy how the light comes in your home. And how about that view? Do you see flowers when you look out your window? Can you see the green grass or shade trees? Is there a lovely home across the street you can see? Appreciate the things that make your view special. I love the view from the porch at our farm. You can't see the ocean, a lake or a mountain in sight, but it's peaceful and quiet.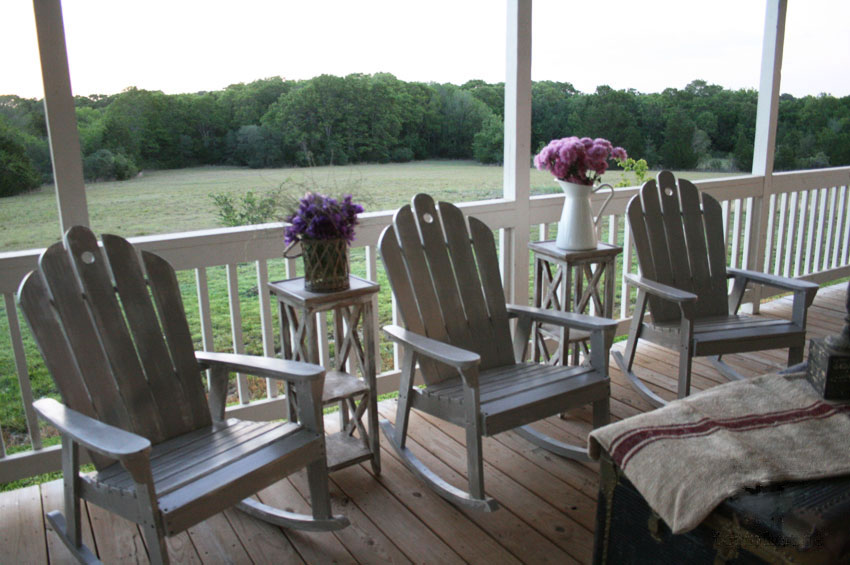 Start with a glass of water
Every morning, I have a tall glass of water first. I think we get dehydrated overnight, and it's important to get your body hydrated first thing in the morning. You may have a big glass of water later in the day, but I think that glass right when you first get up is very important for everything to function properly.
Set up a special teatime
After my glass of water, I make green tea and serve it in one of my prettiest teacups with a silver spoon. It's a super small thing, but it really helps me to be in a good mood in the morning. If I don't have my tea, I really miss it. If you have a pretty teacup and silver spoon, why not get them out and enjoy them? If they require hand-washing, then so be it. So it takes an extra 30 seconds when you wash dishes at the sink, it's worth it to me.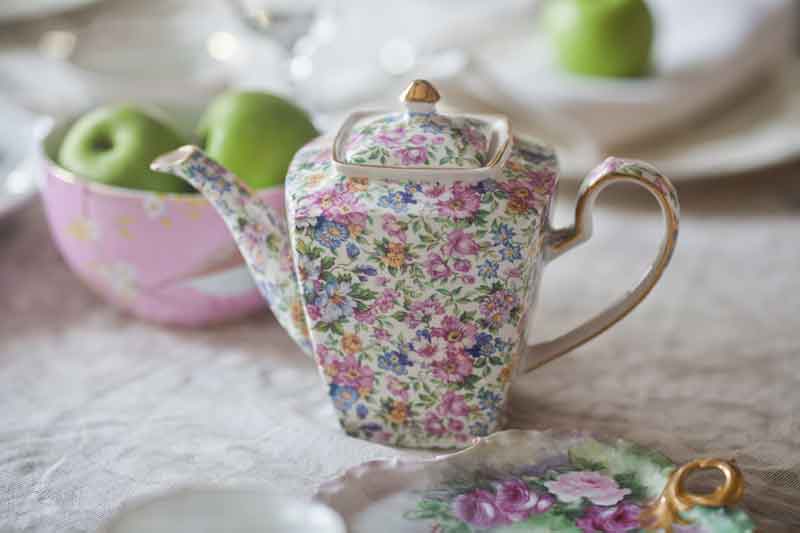 Make your bed
I actually think making your bed is a good idea and it feels like you've accomplished something right off the bat each morning. Because my daughter likes to play with her markers on my bed, I've found it's not a good idea for me to make my bed. She ruined some blankets, so I have to be careful about making my bed, so she doesn't get markers on my bedspread. Still I think it's a great idea to make your bed, and it's worth trying it for a few weeks, if you don't do it now to see if you like it.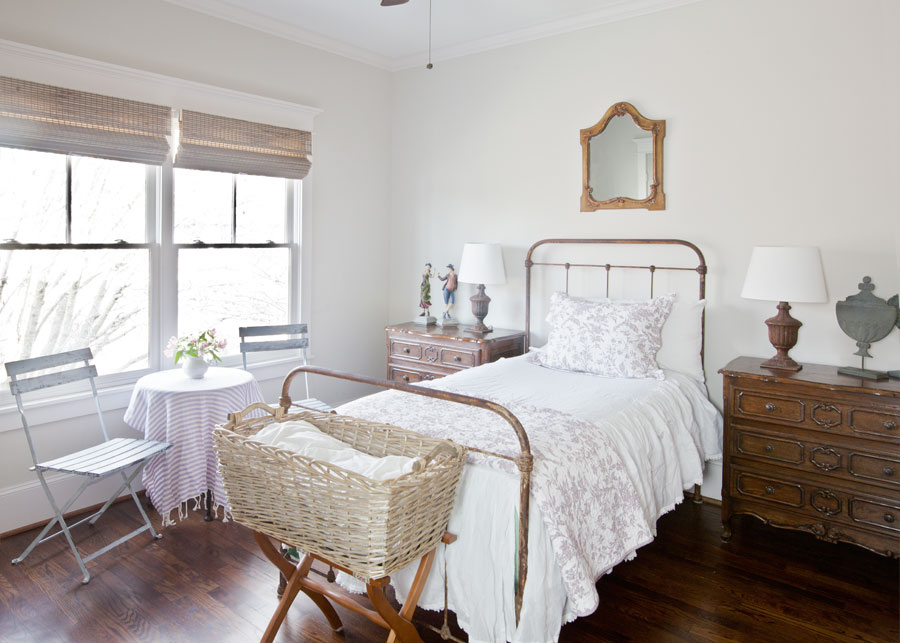 Keep clutter at bay
If clutter is out of control in your home, then it might take awhile to declutter the entire house. If that's the case, then I would focus on just one room, and declutter that for starters. Think about where you spend the most time or where the clutter seems to be bothering you, and focus on that room.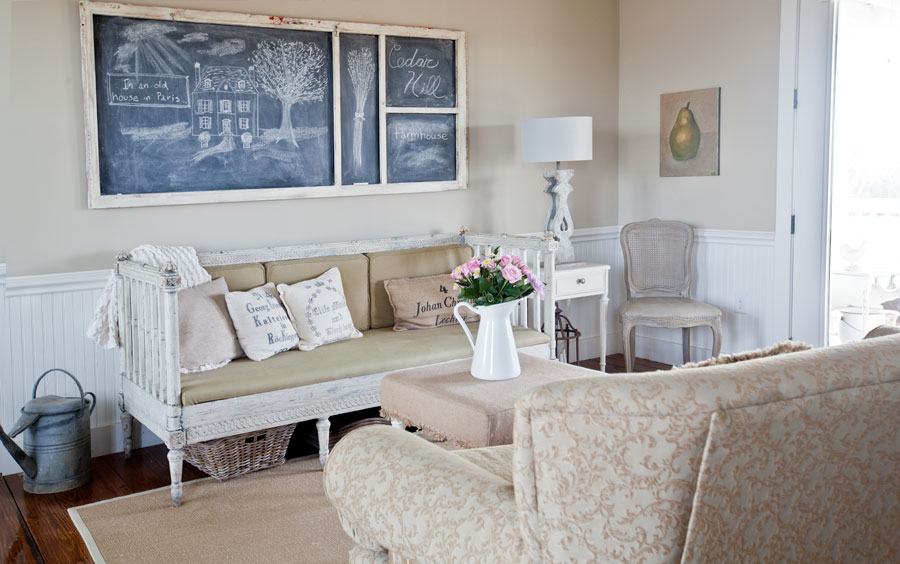 Give away something you aren't using
You probably have a church or charity that you give to, and that is so important, but it's not what I'm talking about. I am talking about giving some things to someone you know that would appreciate them. I had some costume jewelry that was really nice, but I just wasn't using a bunch of it. I gave them to a young girl that I thought might appreciate them. Her mom told me how much she loved all of the things and about how this necklace would go with this dress, and these earring when with this outfit. Hearing that the items were appreciated and would be enjoyed made my week. I would much rather have someone enjoying them everyday, than to hoard them in my drawer only to use each item once a year.
Go for a walk
Okay, technically it's something you do outside your home, but you'll enjoy your home more when you get back home. Here we are taking a walk in North Carolina along the ridge of the mountain. It's was a tough walk, but it felt great to get outside and breathe in the fresh air.