Let's take a trip down a country road near Round Top, Texas. This lovely home belongs to my dear friend Lisa. She is sister to Leslie, who is such a sweetheart. Leslie owns a charming chapel that I shared on my blog a long time ago. CLICK HERE.  
UPDATE: Sadly Lisa passed away recently, but I thought it would be a nice way to honor her, by showing her farmhouse again. She used to rent it out, but I've removed that information, since I don't think it's available to rent any more.
This is a corner of the kitchen area. Just look at that fabulous paint on the walls and the see-through slipcovers!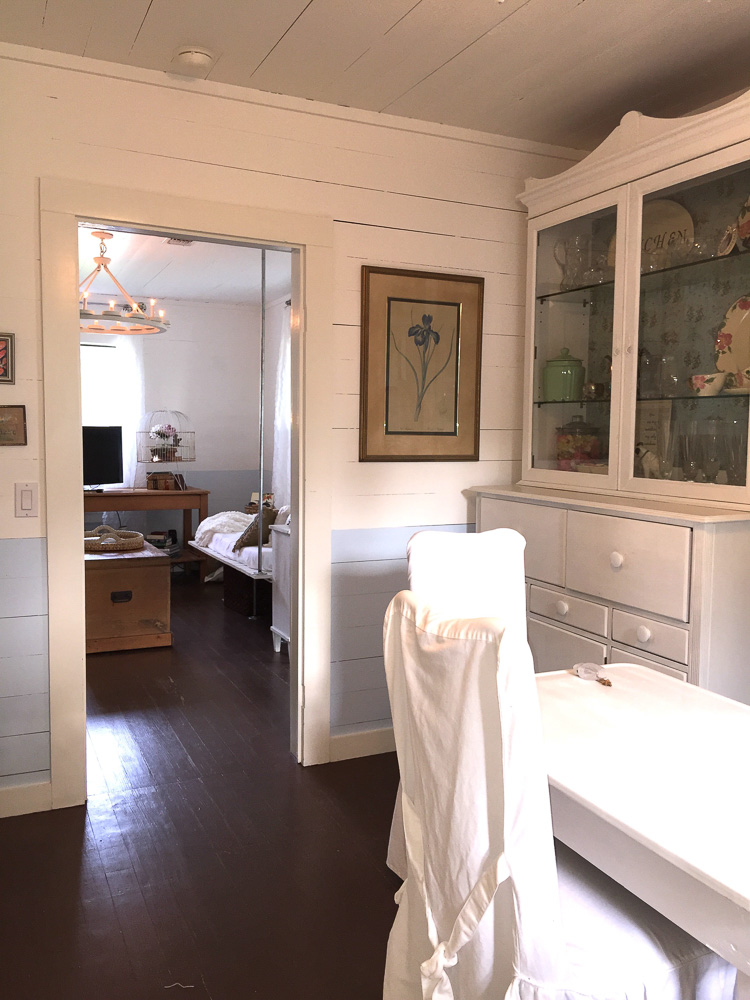 Here's the front of her house. I love that metal roof, don't you? I love that color on the front doors.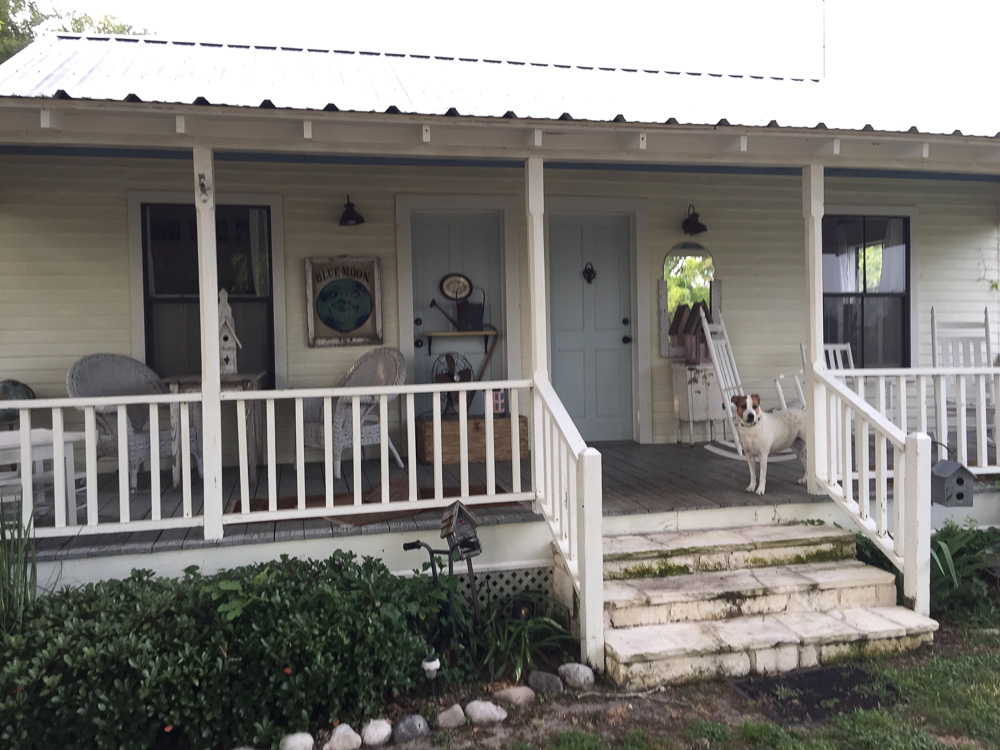 This 'Blue Moon' sign is so chippy and full of fun.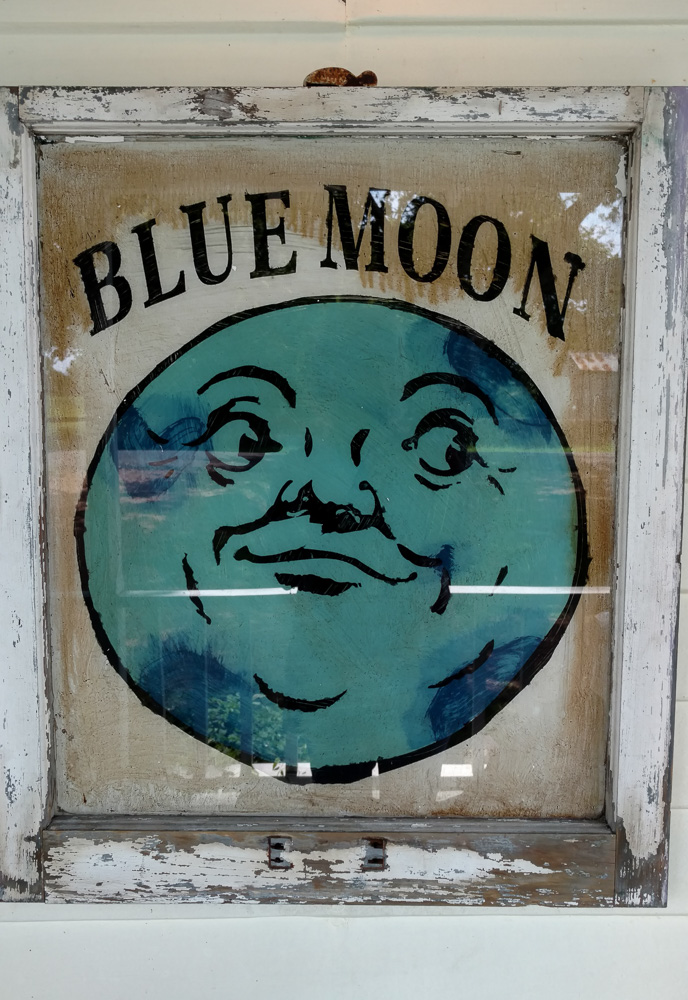 The kitchen is full of open shelving. I see Franciscan Desert Rose dishes, I have those too! I wrote about them in one of my very first blog posts HERE.  I love the soft, white curtains above the sink. White tile on the counters and beadboard on the backsplash make for a super charming farmhouse look on a budget.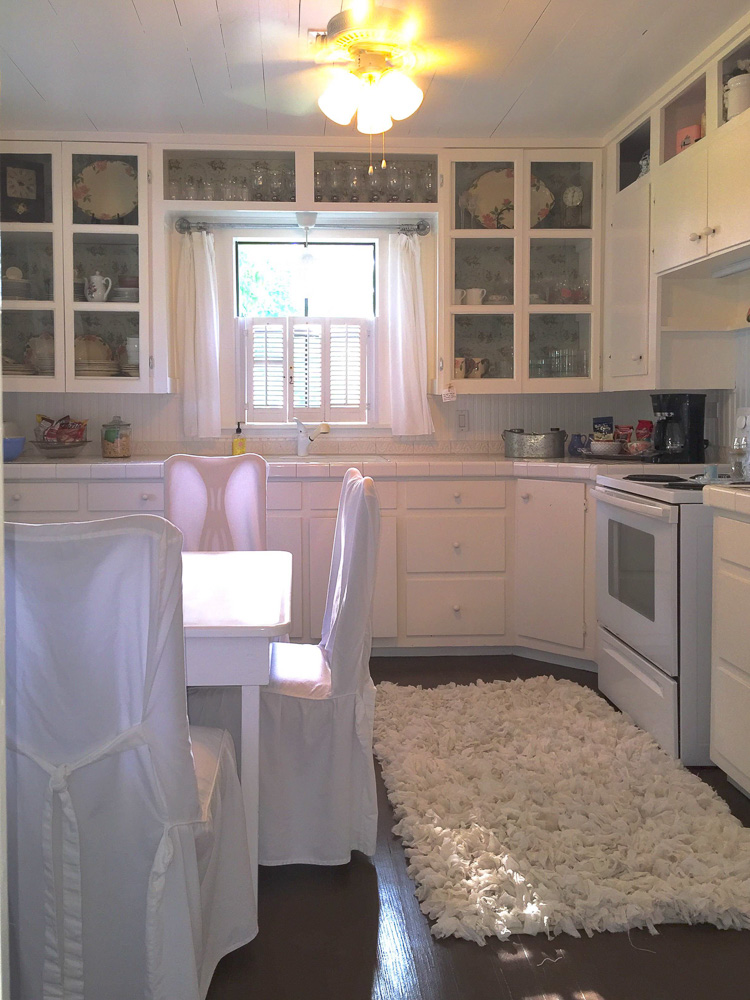 This relaxing room looks so inviting. I love the chandy, the mirror, well everything really.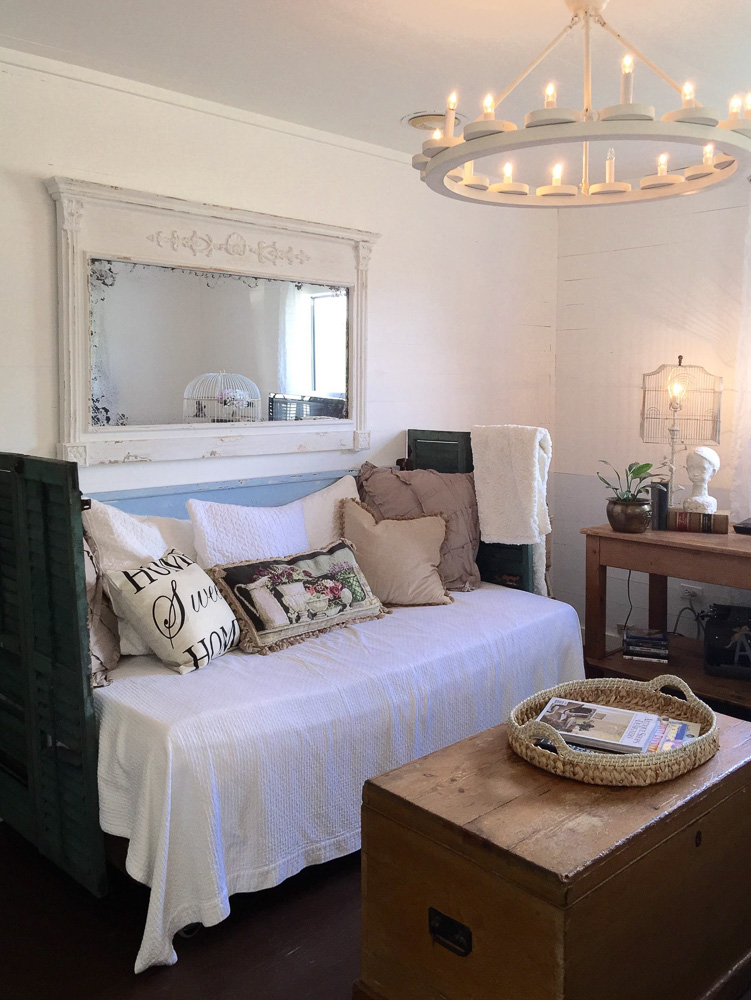 Of course a table on the porch is a must around here. She even has vintage table cloths.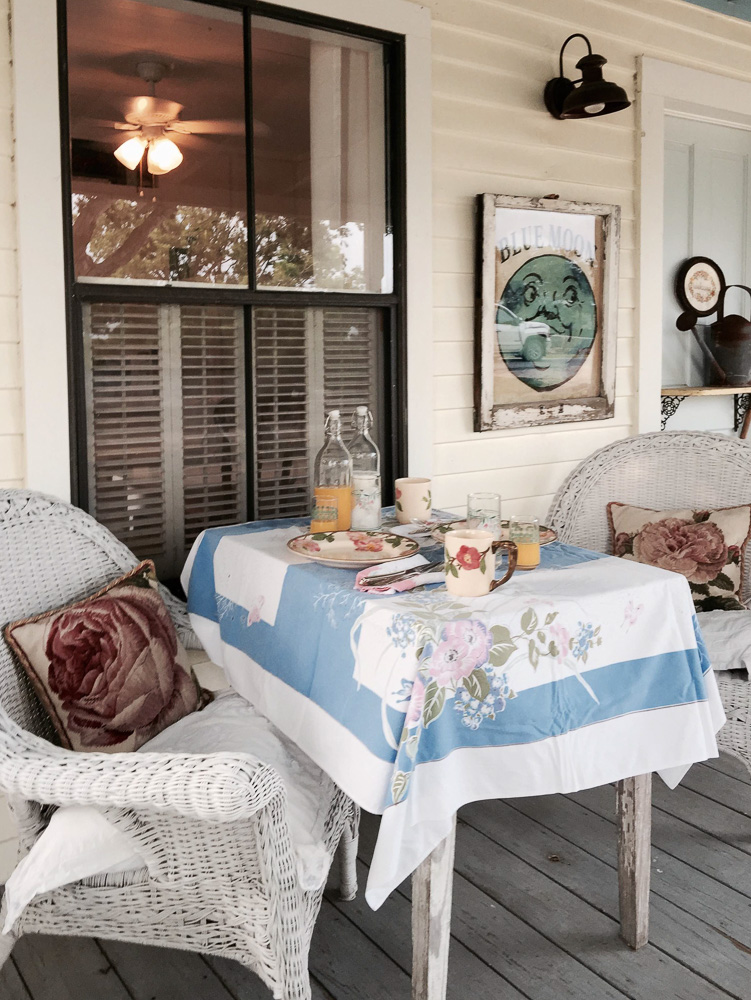 That's the view from the front porch. It's a pretty quiet road.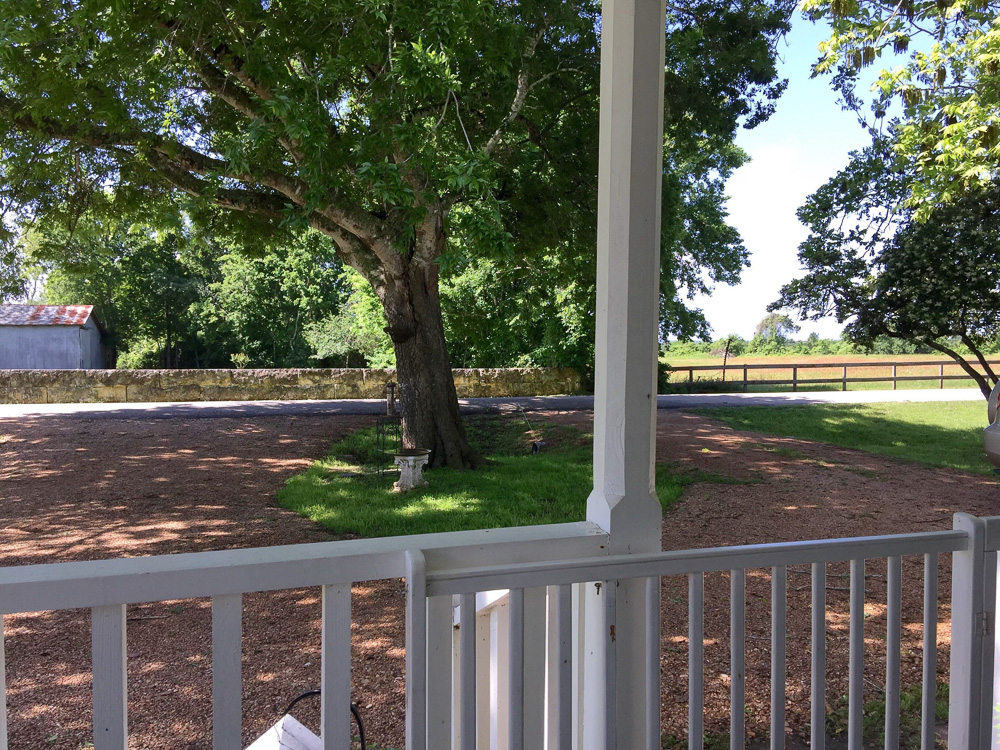 What a great idea to add a wall of mirrors to a small bathroom! And check out the chandy.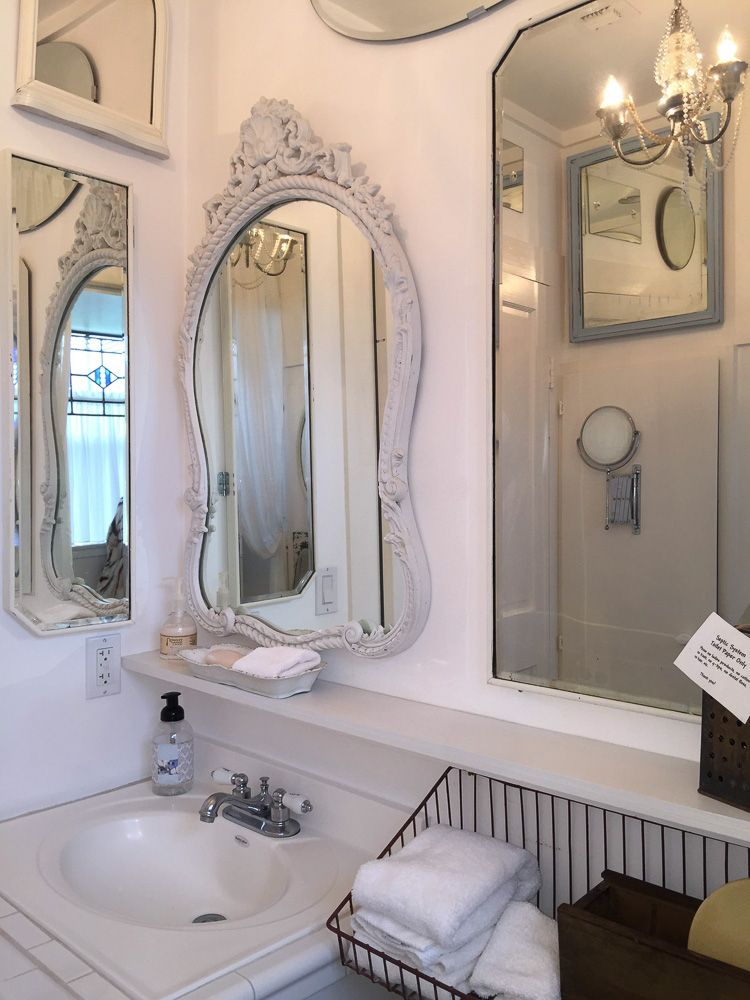 I love the rustic ceiling and that magnificent armoire. It looks so pretty with the bow.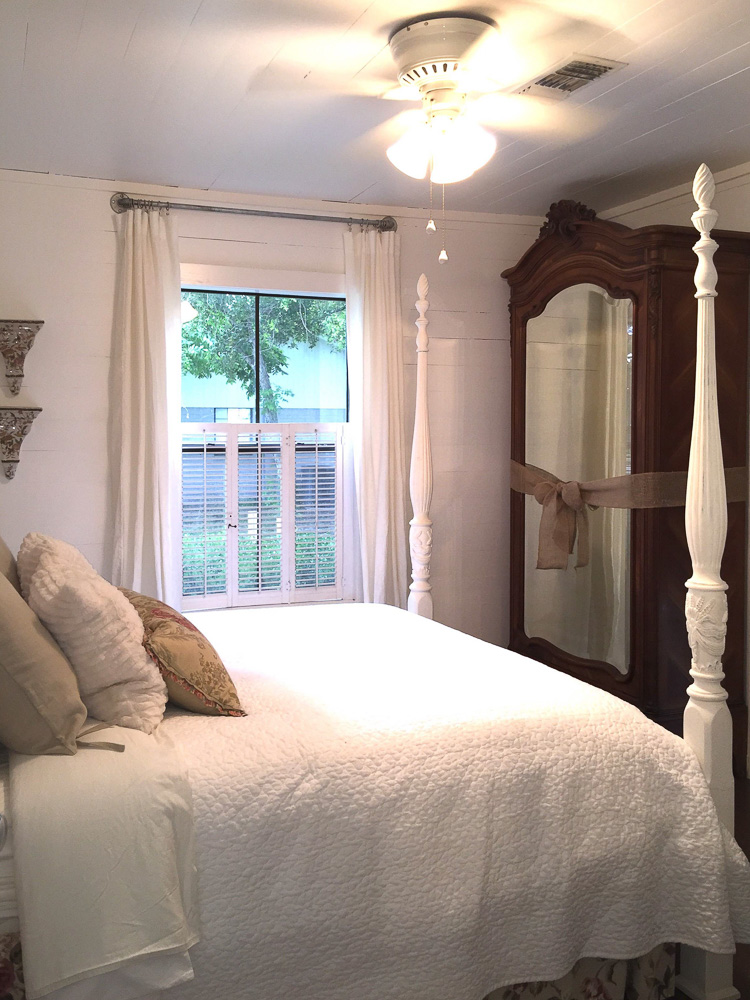 Just take a look at this bedroom. It looks so peaceful and cozy. Nothing matches, but it doesn't need to. I love this look.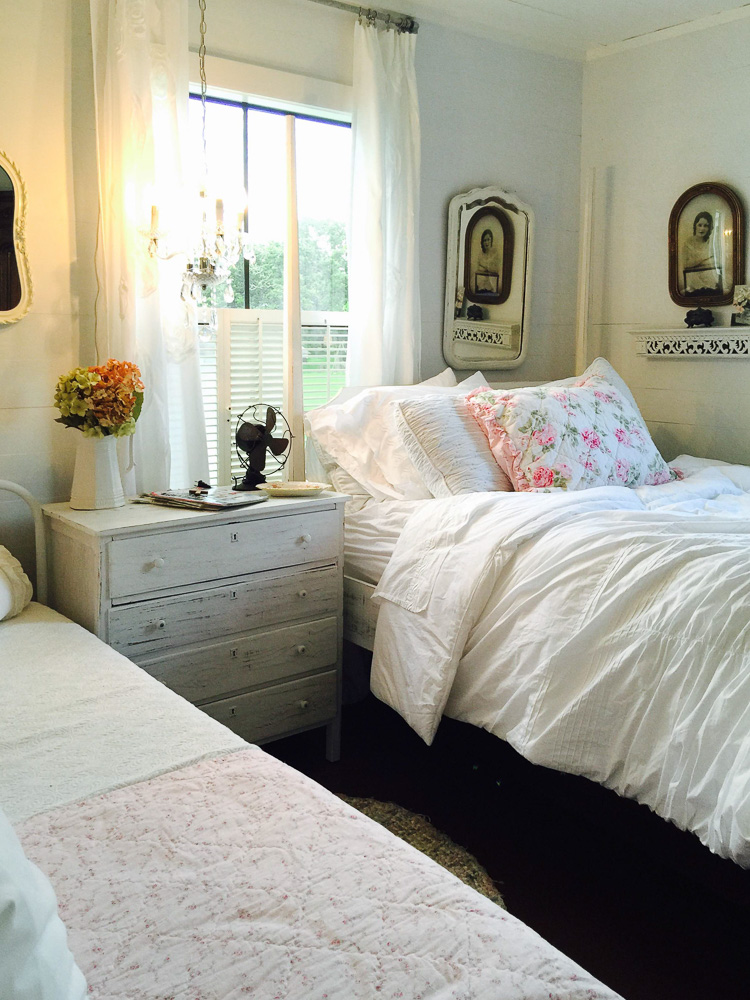 We miss you sweet Lisa.