I normally show pictures of interior decorating projects, but today I wanted to let you know I'll be a mentor at the Haven Conference for bloggers this summer. The Haven conference has been around since 2011, but my first time was 2015. If you are a blogger in the DIY/Home Decor space this is valuable information. If you are not a blogger, I think you will still find this interesting.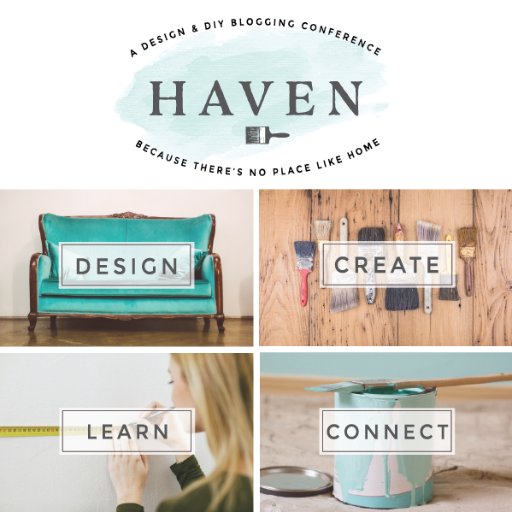 It was so exciting to see my friends in person. I got to hug so many for the first time ever.
Here I am teaching my photography class in 2016.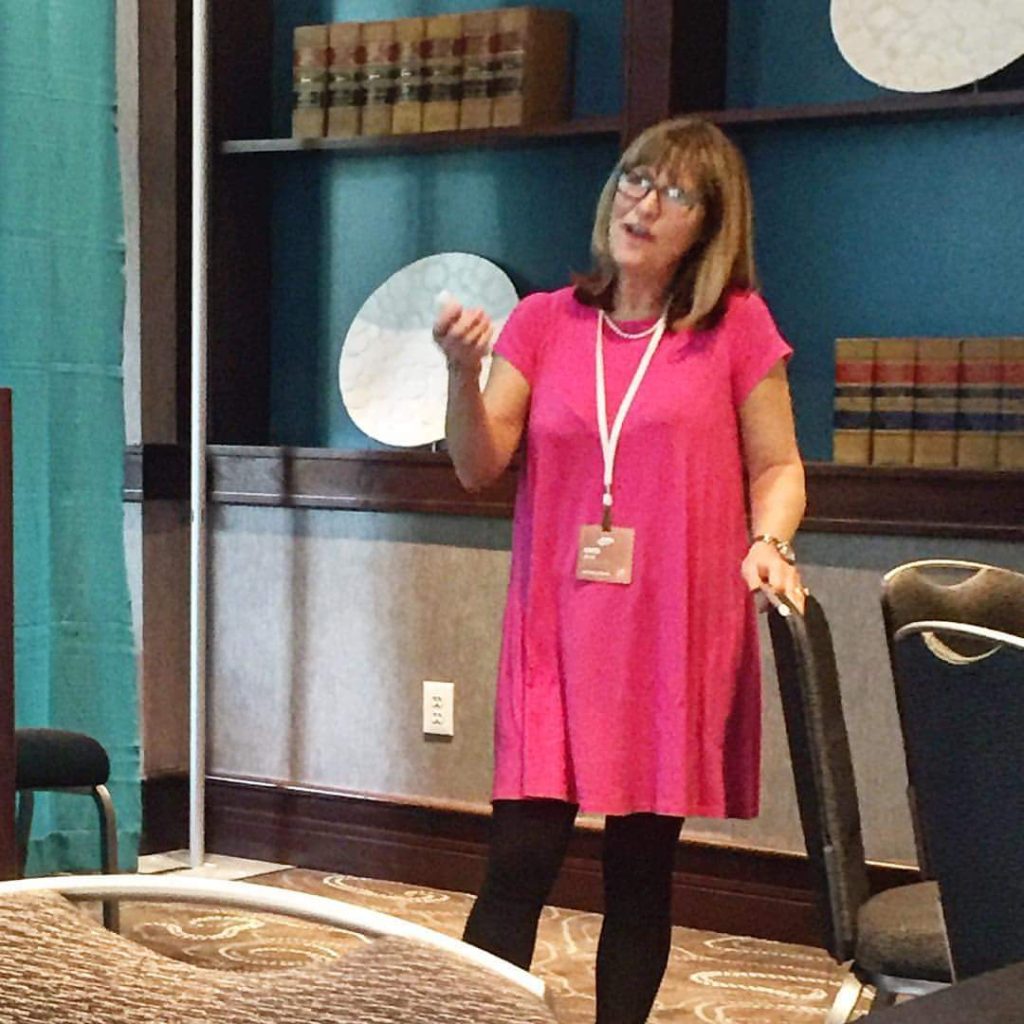 I want to welcome everyone coming here from the Haven Blog Hop from MOM 4 REAL.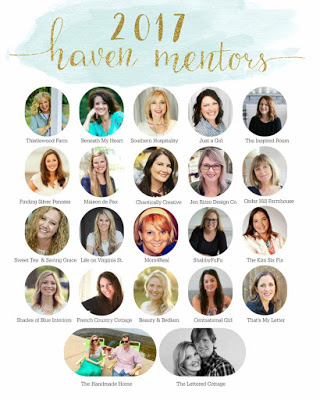 Here is another photo from my photography session. I look so serious, I must have been explaining the difference between an aperture and an f stop.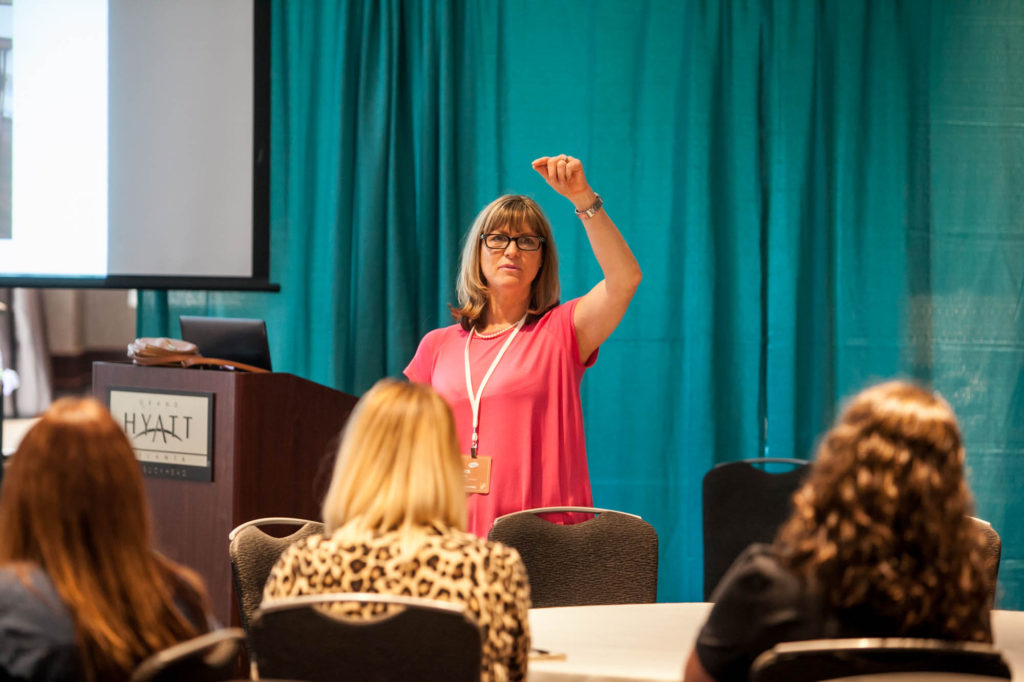 The Haven conference folks asked me to answer the following questions, so here I go.
1. How many years have you been blogging?
6 years! I never planned to do anything with my blog beyond sharing some DIY projects and connecting with like-minded people. But… this little blog has opened all kind of doors for me. I work very long hours almost every day to really make this space a destination full of beautiful photos and helpful tips. I've been in over 20 magazines in 3 countries with 4 covers, got a book deal, worked on a
TV show
, worked with builders, had an online shop, and now have a podcast (with Kelly of
My Soulful Home
and Yvonne of
Stone Gable
) in the top 10 percent of all podcasts. We've had over 250,000 downloads in the first 75 days. That's just crazy! It's all because of our wonderful listeners.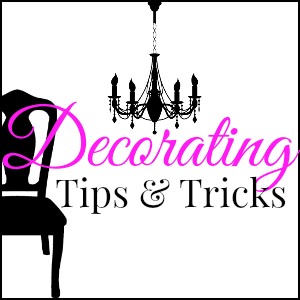 Here is our episode 35
2. What is your favorite DIY project that you have completed?
This was a big favorite of mine. I admit I came up with the concept, but hired a professional make my cushion for me. This is a French crib that I had made into a bench. 
FRENCH CRIB REDO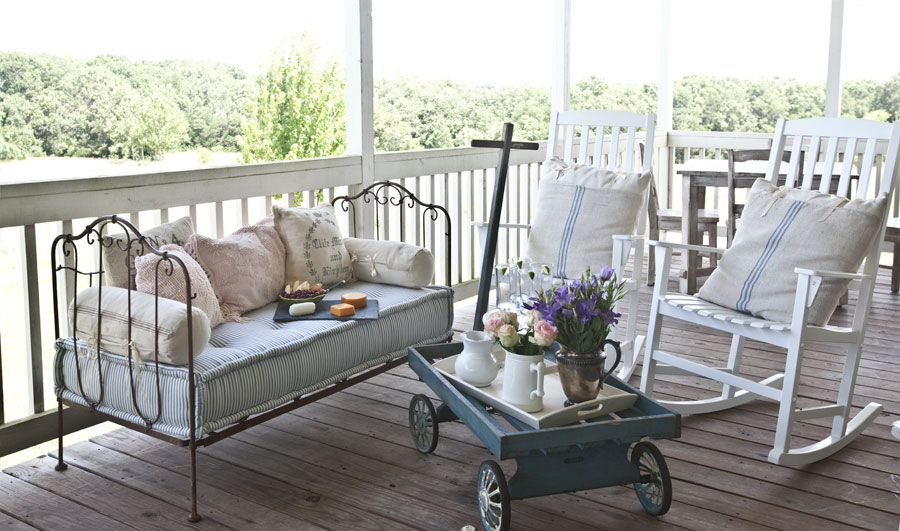 Sometimes I do the work, if it's just paint or sewing. I made the bedding for my bed and the slipcovers for my chairs. You can see more of the room
HERE.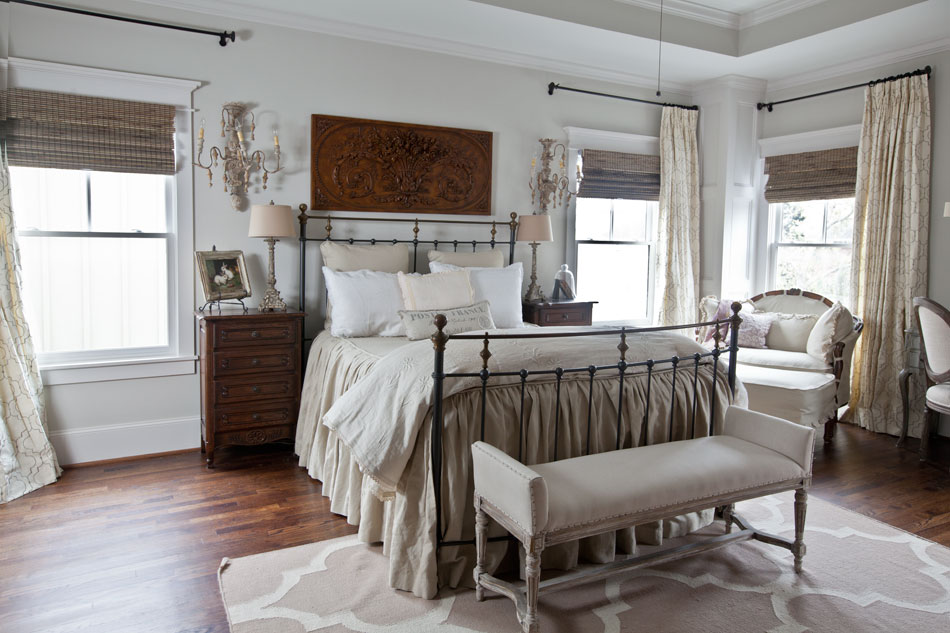 Another favorite project was converting this armoire into a china cabinet, but once again I hired a professional to do the work. You can see more of this room
HERE.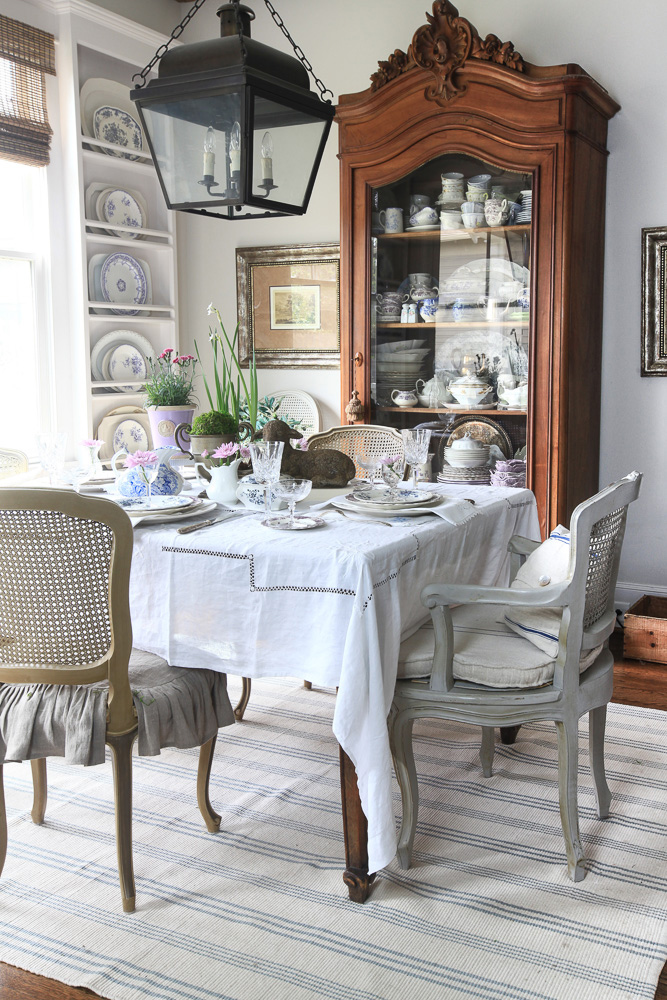 3. What is something useful you have learned from a blog conference?
Last year I learned a lot about Lightroom during Beth's (Unskinny Boppy) session. More importantly I built friendships and relationships with other bloggers. I began to network. I felt a kinship with everyone because I knew they 'got me' and I 'got them.' They understood why I stayed up until 2 am to finish a sewing project. They didn't judge when I spent months selecting the perfect lamp.You can learn a lot from Haven, but it's wonderful also for networking, to see old friends, and to meet new people. I love getting to see all of these faces in person.
See what I mean about the friendships? I love these girls! From left to right, that's Lory from
Designthusiasm
, Yvonne from
Stone Gable
, me and Emily from
Eleven Gables
. Is that Beth in the background?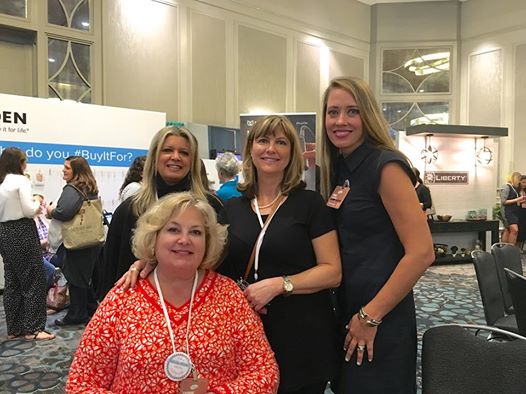 4. What is something you love about blogging and what is something you wish you could change?
 I love making the connections with other creatives. I love sharing my work with others, and seeing what other people are doing in my field.
I wish it wasn't so time-consuming. To have a successful blog really requires a lot of work for a long time. It's a slow burn for sure. As they say, the beast needs to be constantly fed.
5. What is one piece of advice you would offer a blogger–new or otherwise-
-who is going to Haven?
Make friends! Connect with people in your niche with a similar following who is at the same stage. You can partner together and help eachother. Better yet, create a tribe of 4 or 5 bloggers and work with them create success for the entire group.
Go to as many classes as you can! Take notes. Ask questions.
Bring a big stack of business cards.
Below is a photo from Haven 2015. Here you see Kriste from Rosemary and Thyme on the left, then the sisters from the Pink Tumbleweed (no link due to a current security issue they are having on their site) Marian (Miss Mustard Seed) and me.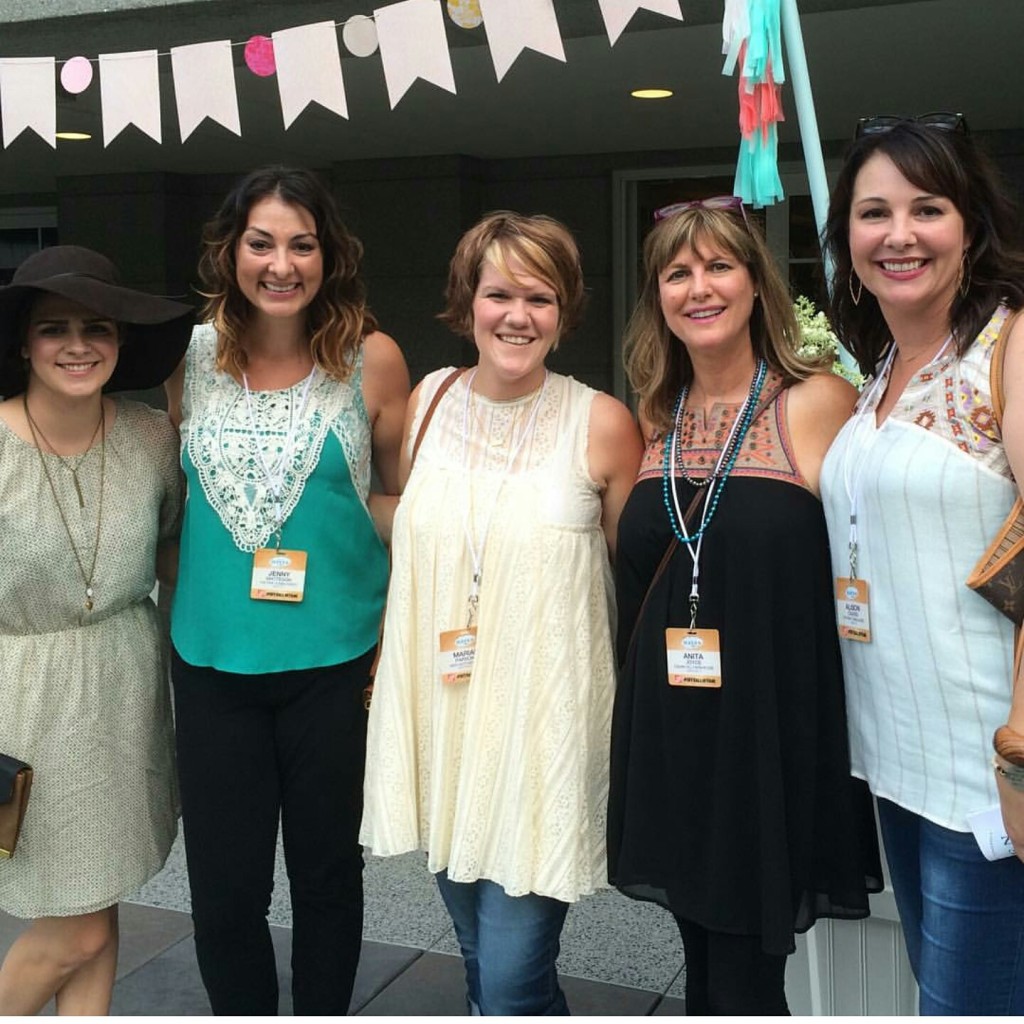 Truly,  Haven is one of the highlights of my summer.
If you are following the blogs on the Haven blog hop, be sure to check out the next blog at THE LETTERED COTTAGE.
You can find all the blogs participating in the Haven Mentor blog hop below. Hope to see you there this summer.