Buying antiques is one of my most favorite hobbies. I don't even want to tell you how many hours I have spent shopping. Happily my obsession is helpful to  readers of my blog, because I've learned a lot from years of shopping.
Before we get to my shopping tips, be sure you know your decorating style first. CLICK HERE. First be sure you know your decorating style before you start buying antiques.
Check out all of the silver below. I love buying old silver!!!
People get rid of it because they don't like to polish it. I don't mind tarnish so I've bought a lot of silver in my day. Silverplate obviously is going to be a lot cheaper than sterling. I typically buy the silverplate only.
Today we are talking on the podcast about how to buy antiques and sharing our favorite tips.
LISTEN BELOW.


You can buy antiques and vintage items at thrift stores, antique stores, consignment stores, flea markets, resale shops, garage sales, estate sales, and online at eBay and Etsy.
Below you can see the dish room at the the Guild Shop
CLICK HERE to see my post about it. Can you imagine a room full of vintage dishes? Yes this slice of heaven really exists!
The prices go down over time if the item doesn't sell. Most of the consignment stores operate the same way.
I look for things that I am excited about, that speak to me. I typically avoid things like wobbly chairs or things that need repair work. CLICK HERE to  see how I spot thrift store bargains.
I also love buying things at auction. I've bought a bunch of things at auction like…
this armoire, this table and the chairs.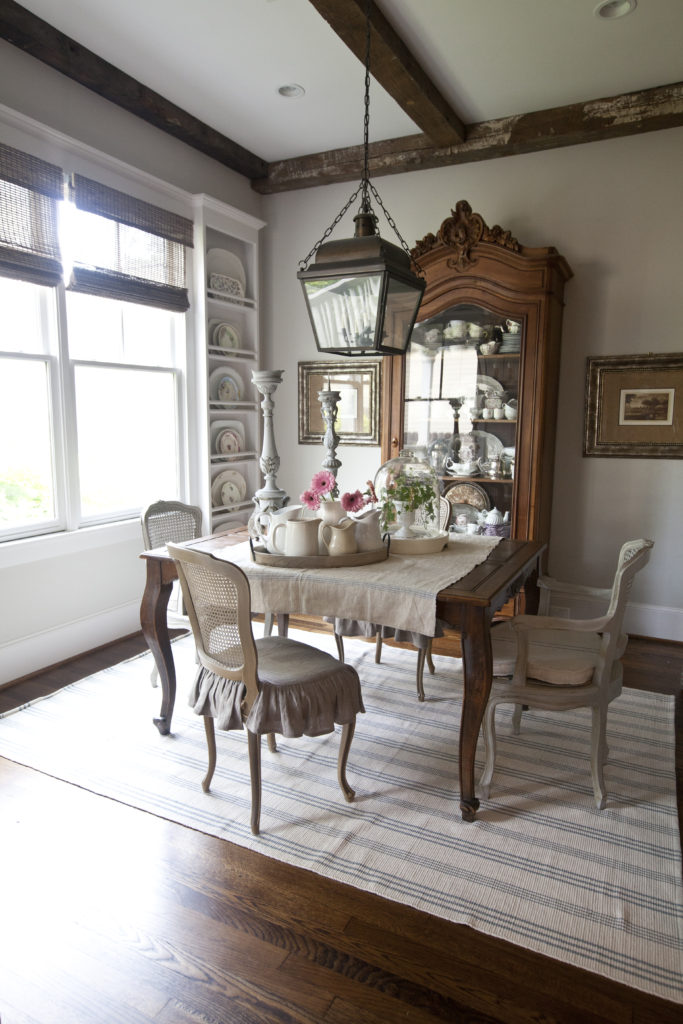 I found these doors at the auction too.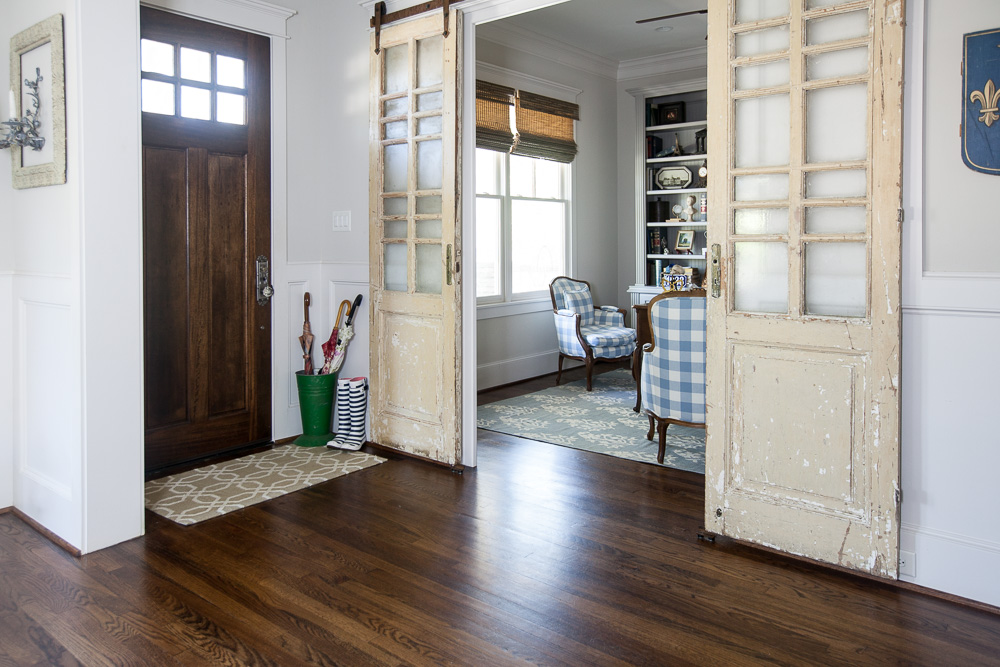 These chairs below are from an auction.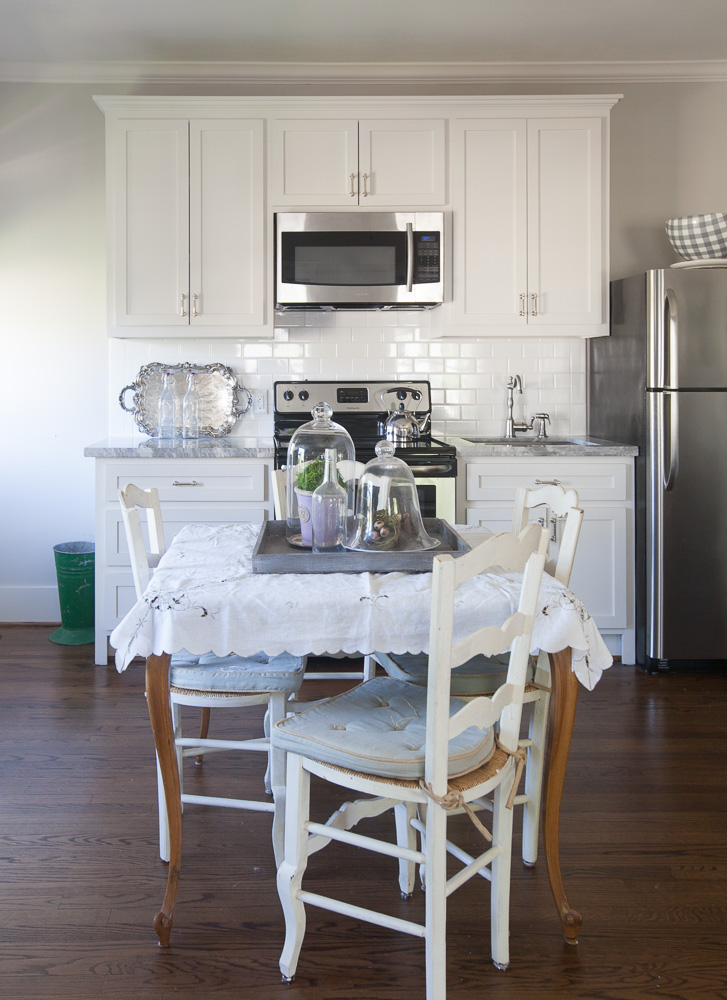 And the basket and armoire below are also from the auction.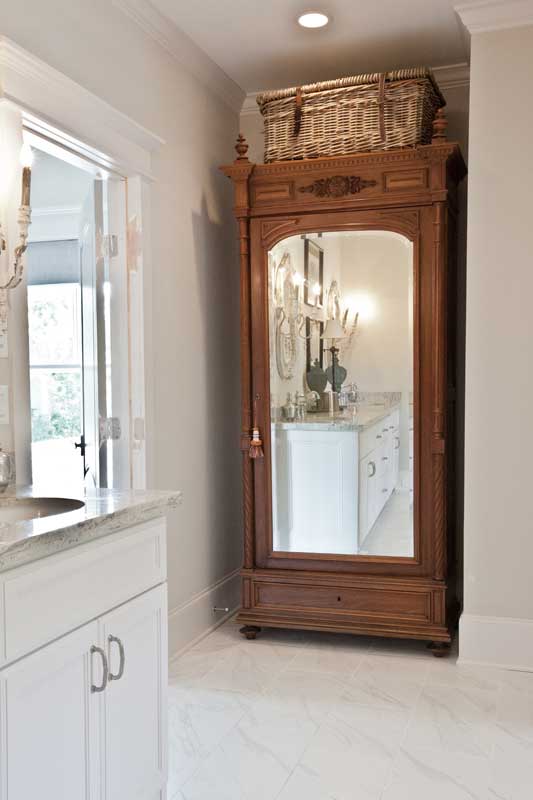 Have you ever been to an auction? It's so much fun! You can get my tips for auction newbies  CLICK HERE.
The auction house I attend often is Gallery Auctions in Houston, CLICK HERE.
One of my favorite shops for antiques in Houston is HEIGHTS ANTIQUES ON YALE. 
This post is not sponsored. I am just sharing some of my favorite sources.