I know many of you don't get to go to the Round Top Antique Show, but you're curious as to what it is like.Well since my farm is there, I go every time. And also because I'm the interior design columnist for the Round Top Register, it's kinda a requirement that I go.
I went to many venues this time, but I only got pictures from Marburger on opening day.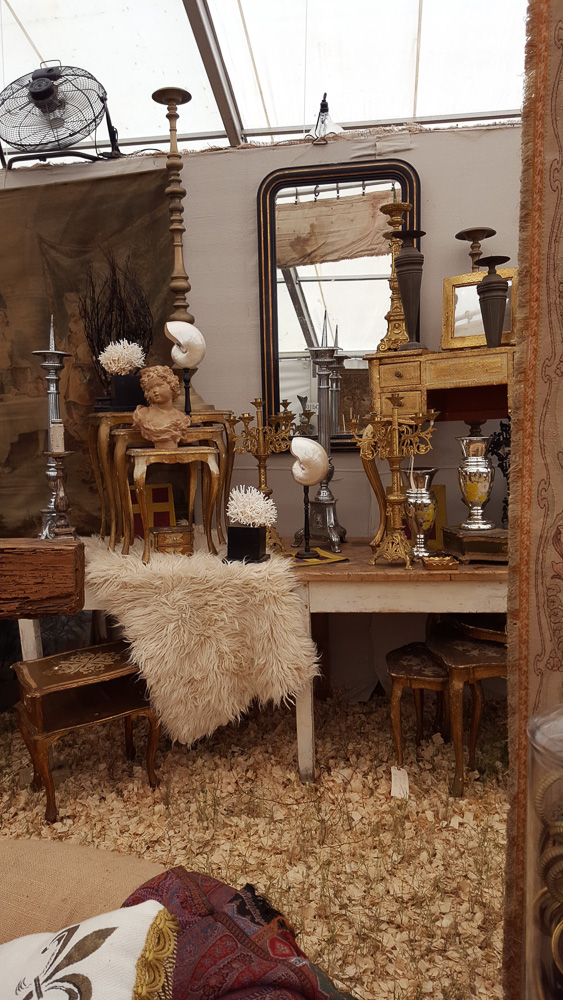 If you go to Round Top, you can find all kind of things, Florentine stacking tables, antique silverware, curvy furniture, and so much more.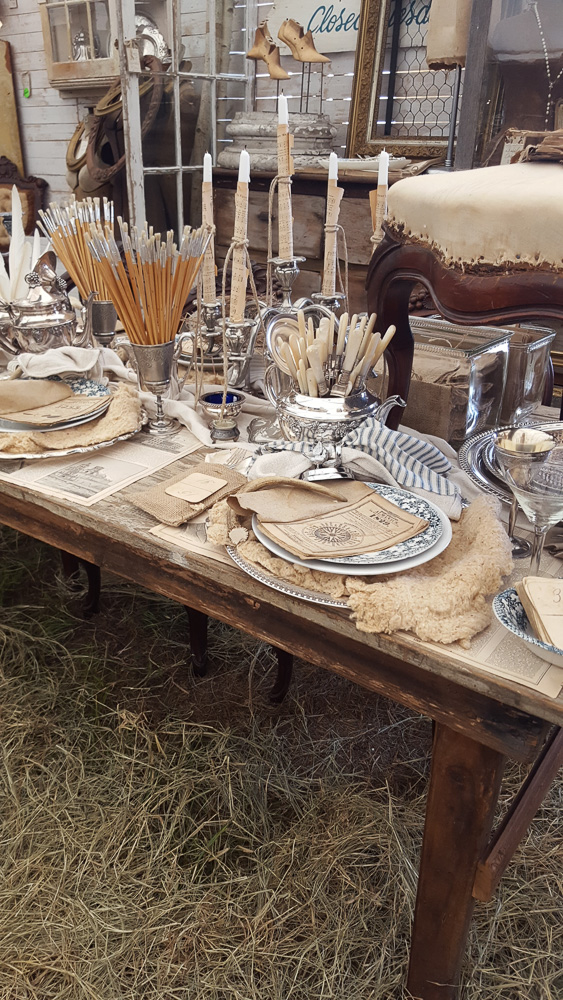 There are lots of tents, with straw and sawdust on the floor. And the spaces are filled with the most amazing things.
You'll never guess what I found this year.  Rhoda from Southern Hospitality! It was so fun to see her in my neck of the woods.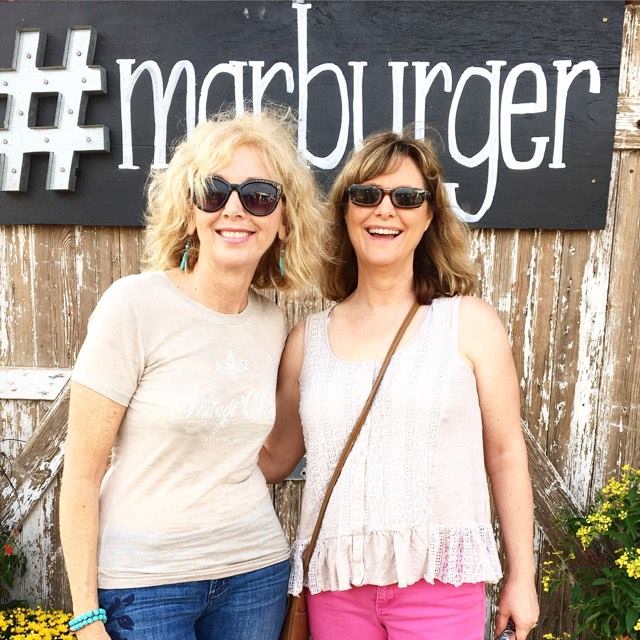 Just look at these old frames!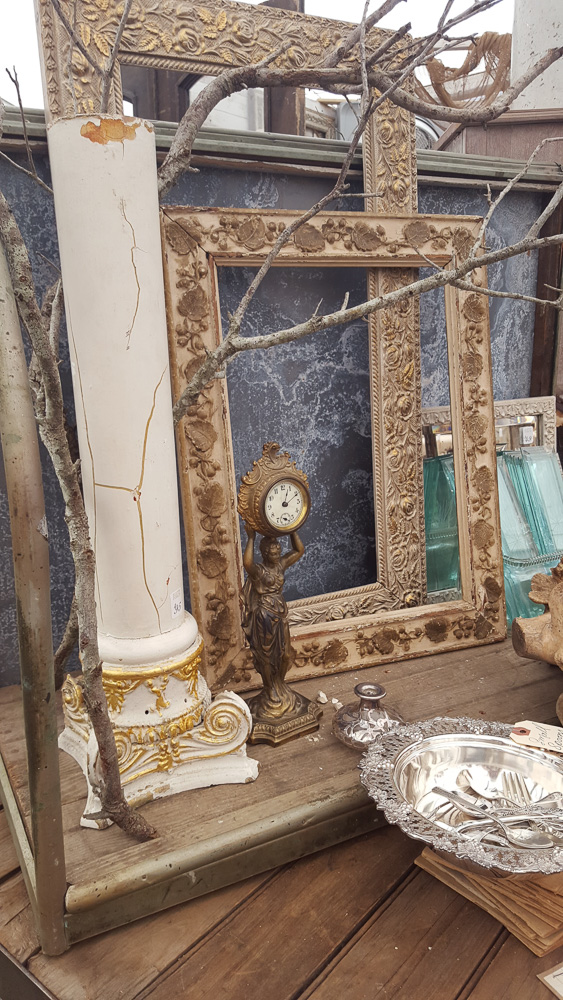 The displays are truly amazing and so creative.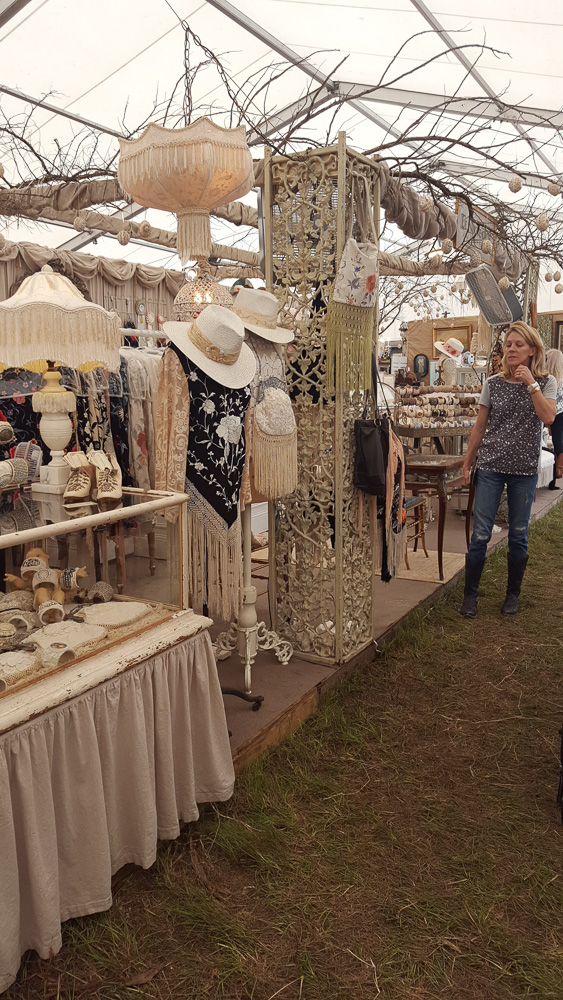 It's not just furniture and antiques either. There's loads of clothes and purses, hats, and jewelry.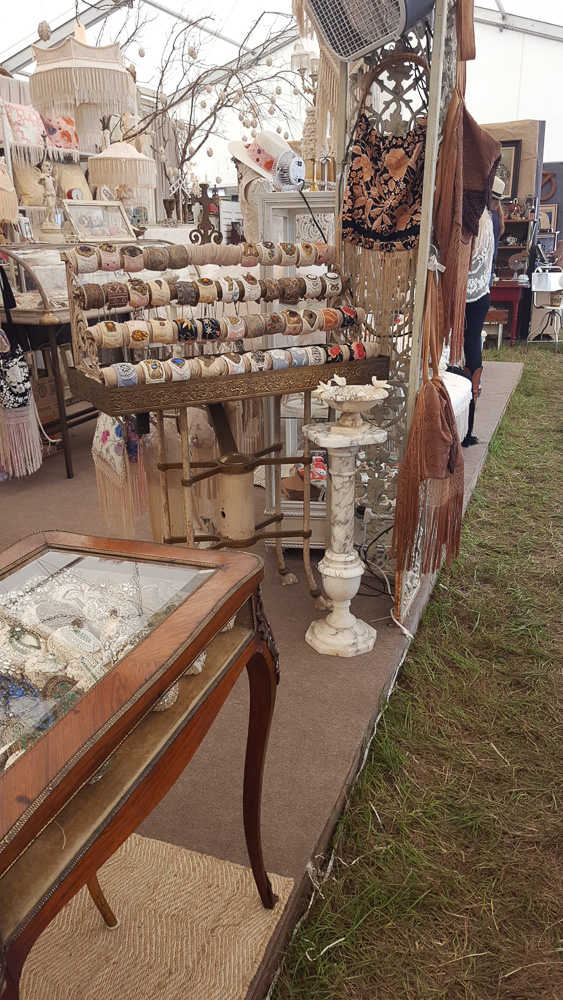 Need a vintage crystal chandelier? No problem, they've got you covered.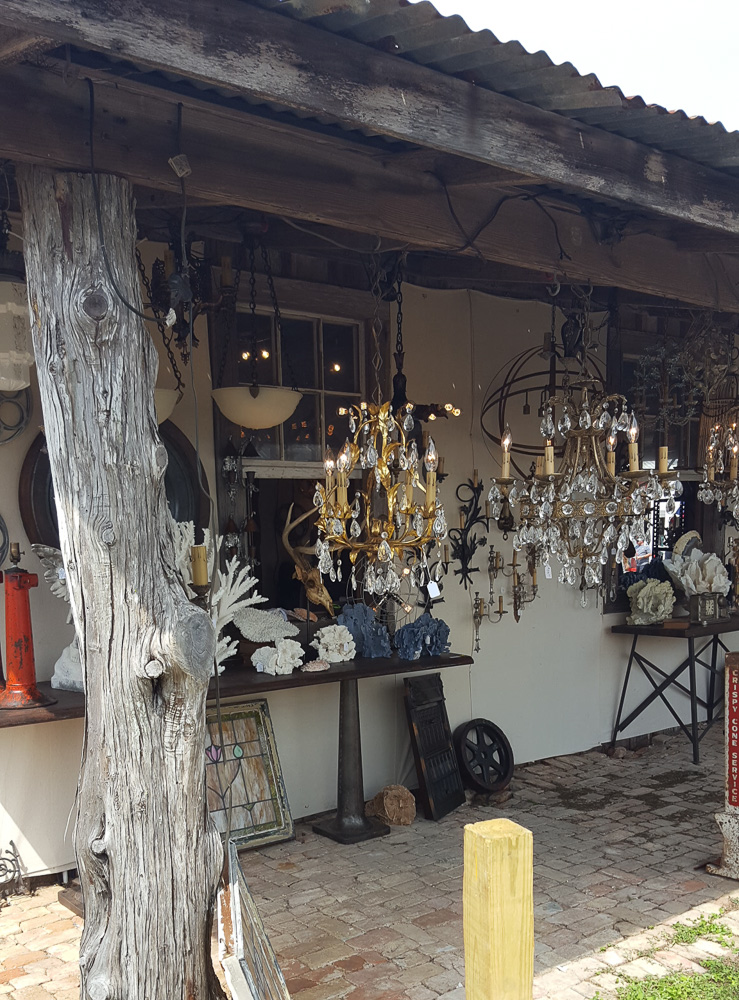 It's just amazing to see the variety and quality of pieces here.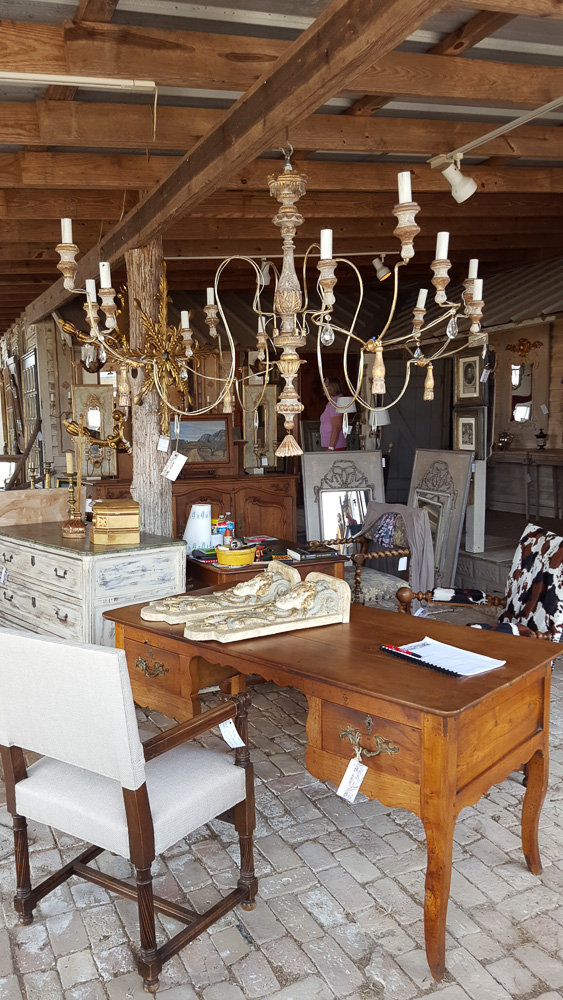 Look at those gorgeous wall panels!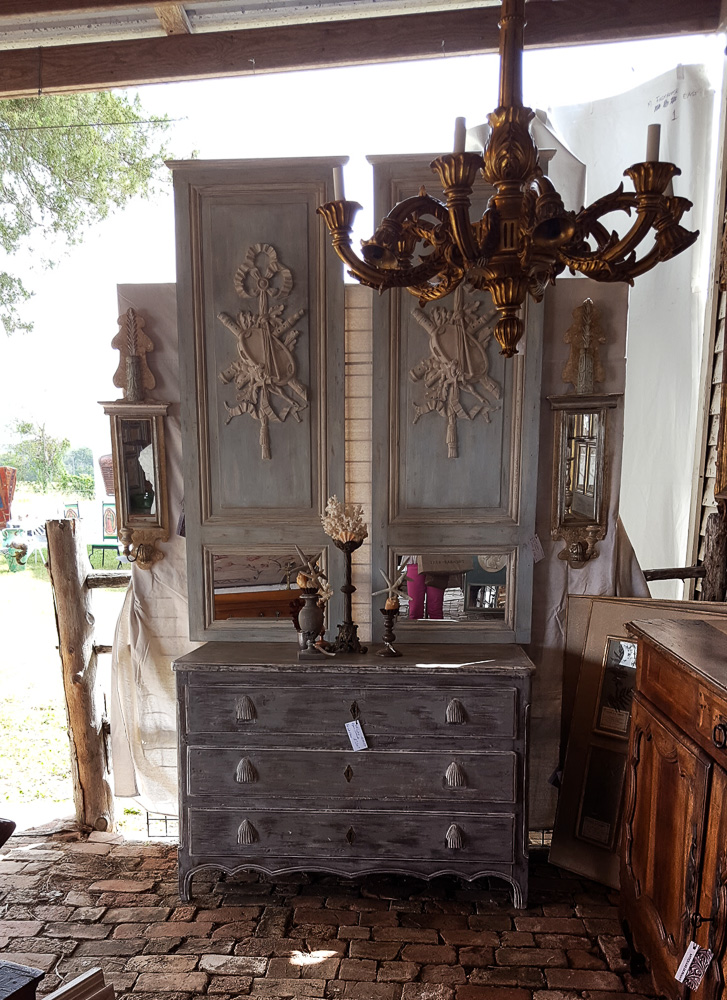 There were several candlesticks that took my breath away.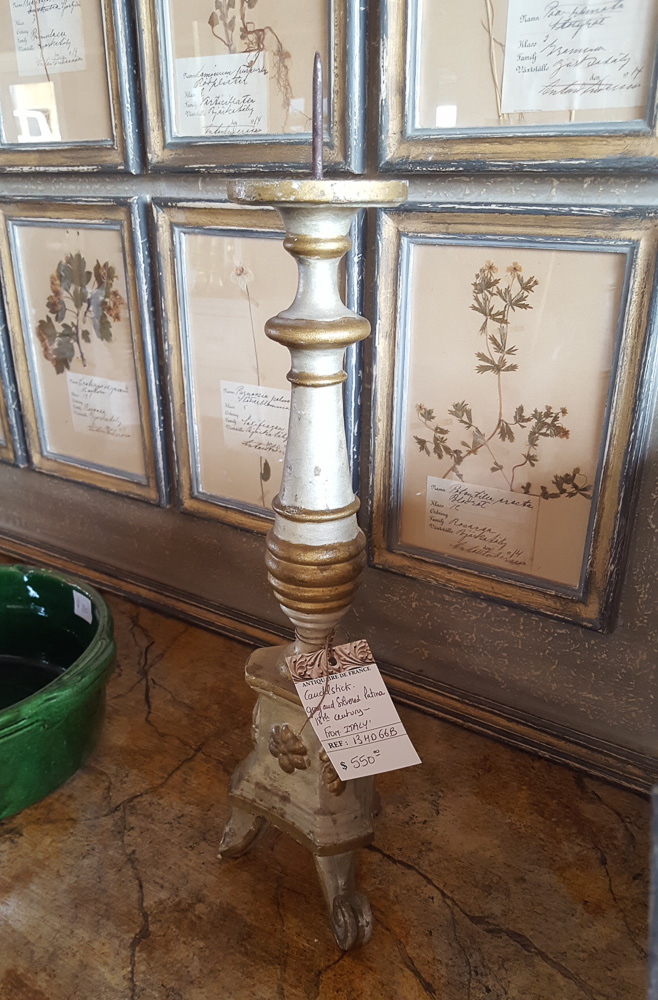 There were so any French chests too.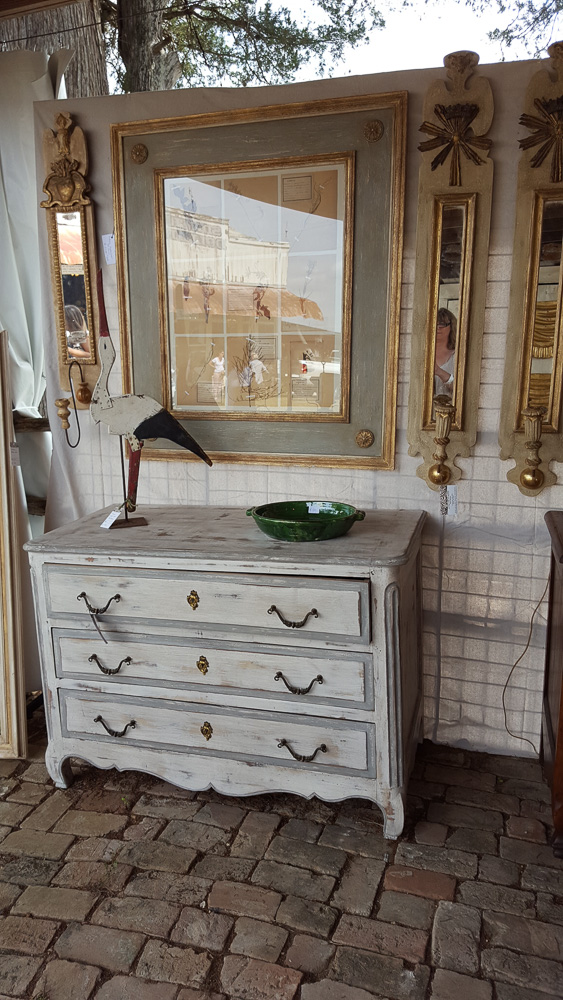 Just look at those amazing vintage napkin rings.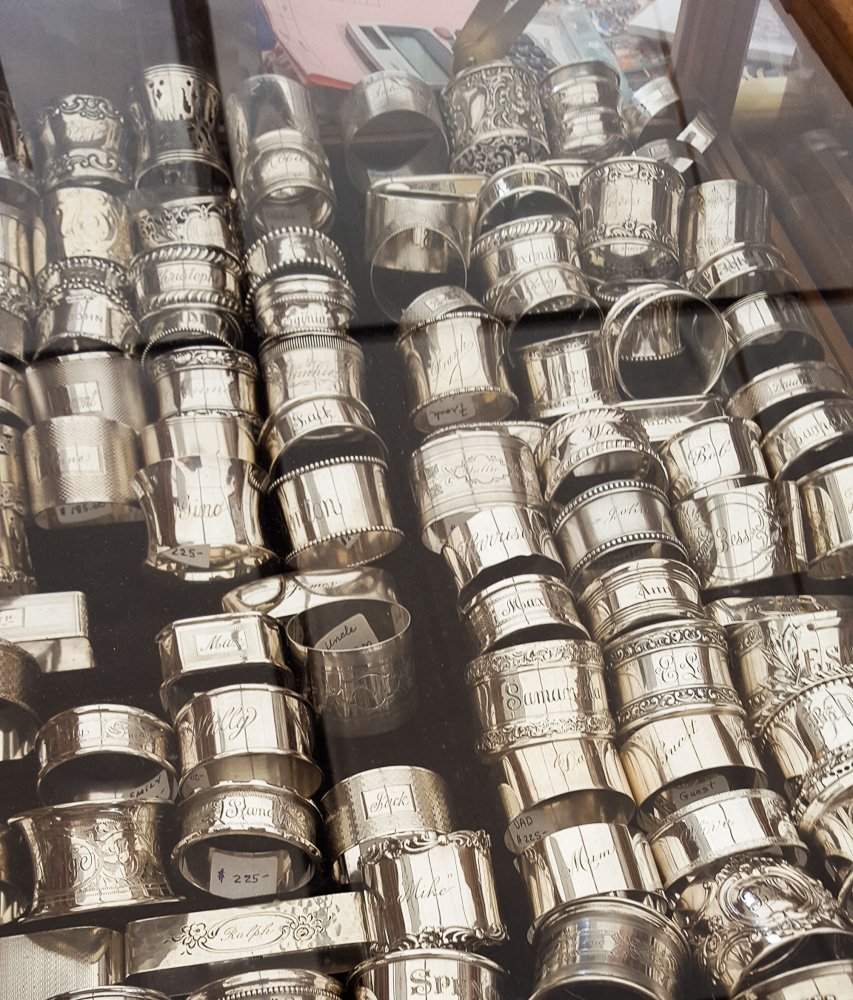 The furniture is truly drool-worthy!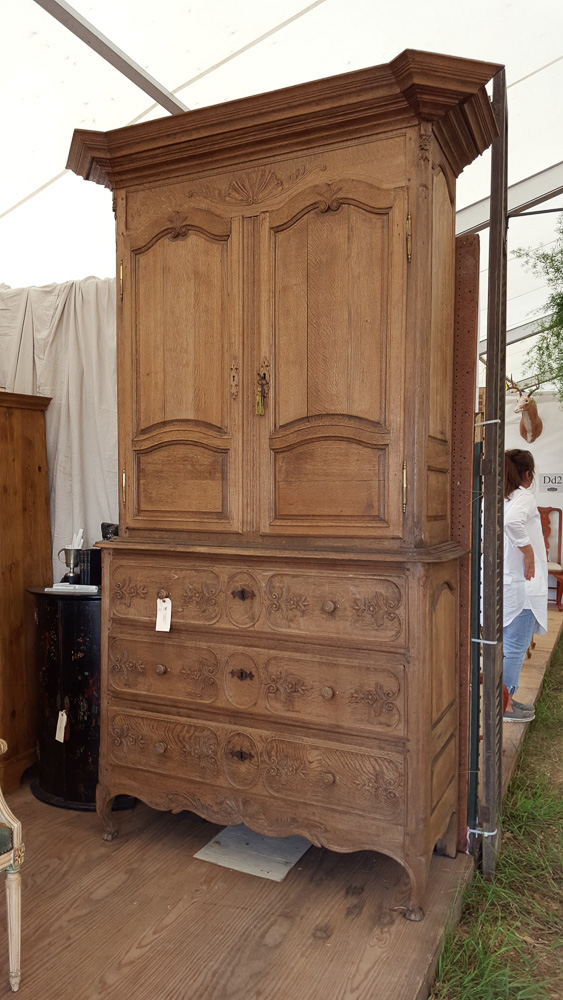 I'm not in the market for vintage swimwear, but found it to be really fascinating.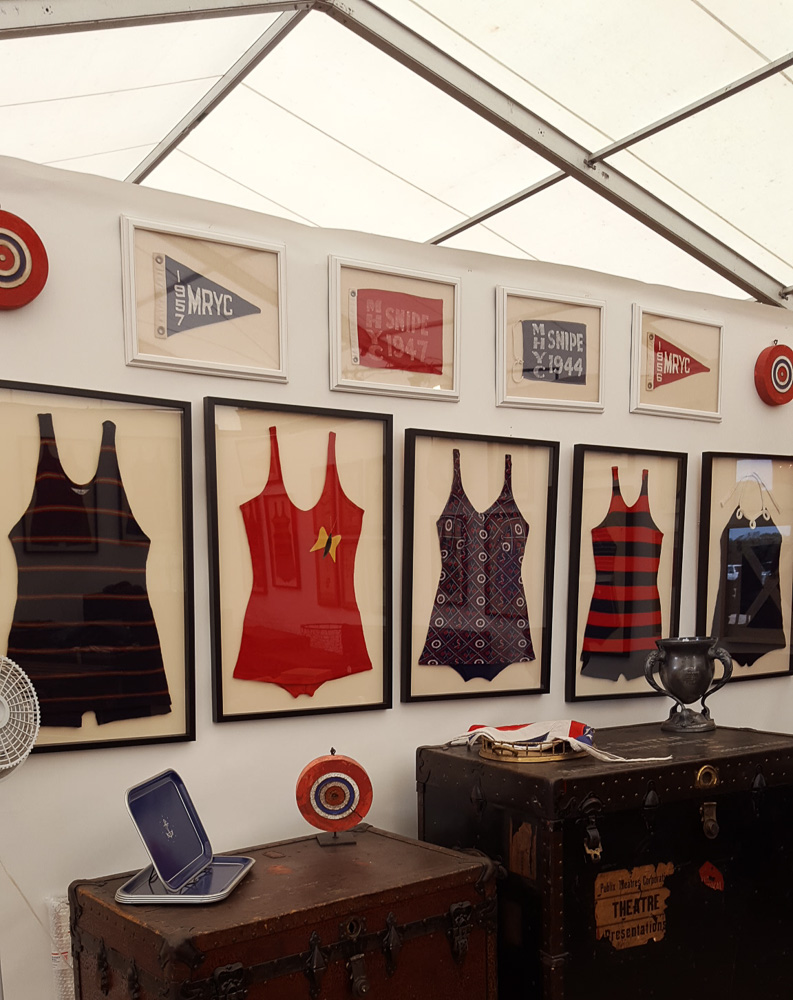 So many dishes, I can't even begin to describe the piles of dishes. Potter, rugs, and armoires were everywhere.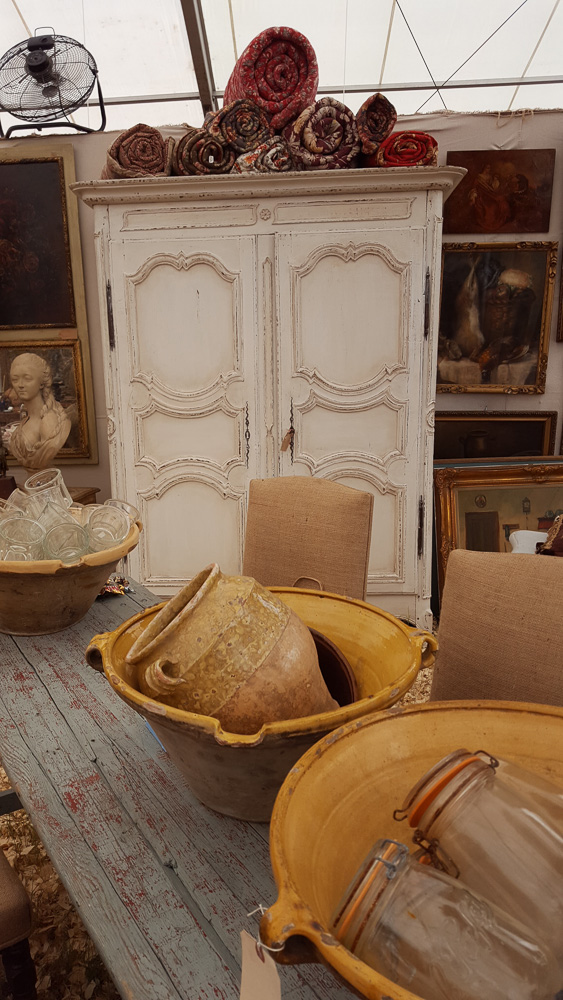 I heard some designers going on about how incredible it was that there were so many high end pieces in a field. That's old news as far as I'm concerned.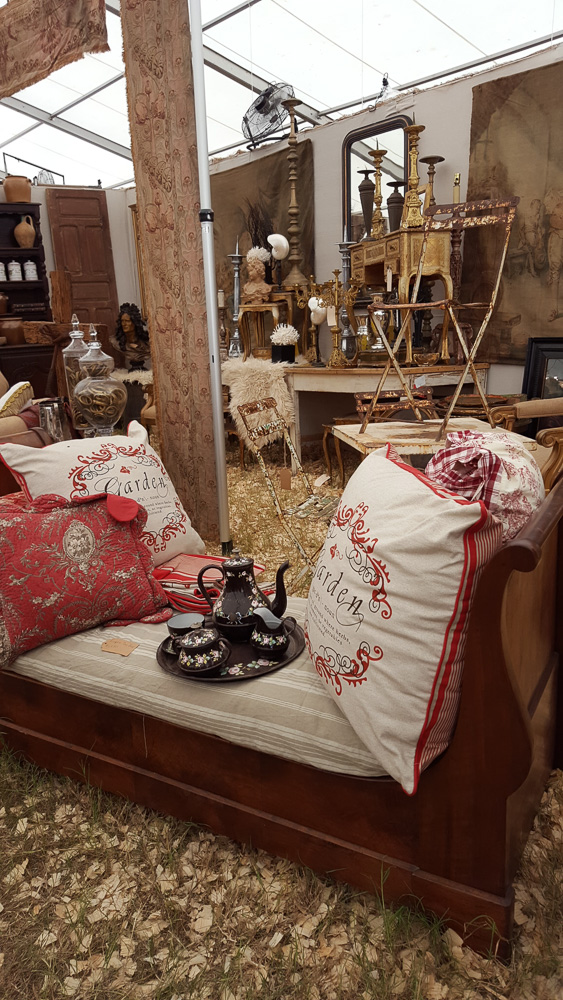 I bought some things that I'll show you later. I didn't have time to photograph everything yet. It's almost impossible to go and not buy something.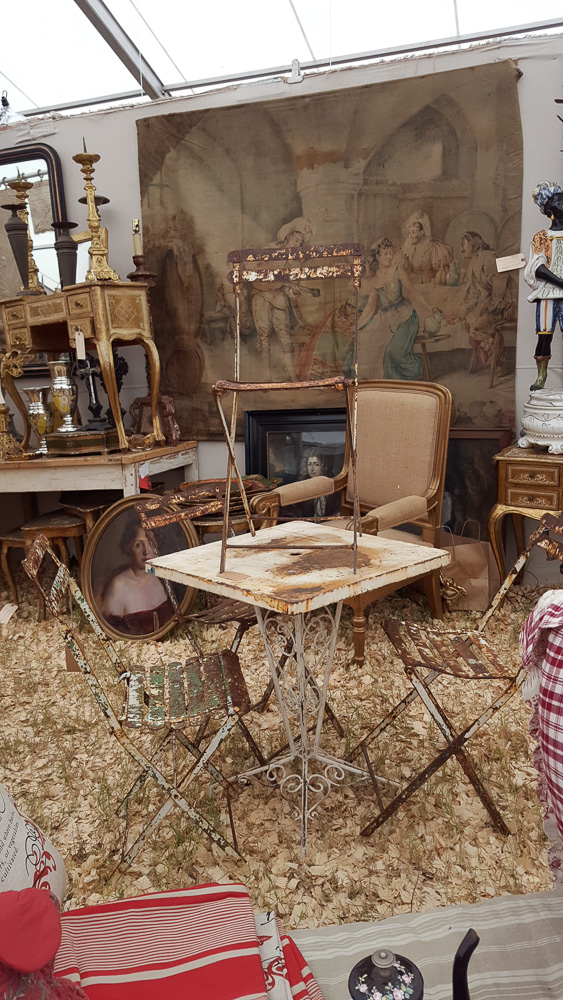 Now this is the very last day of my September giveaway so comment away my friends. Every time you comment, you are automatically entered into my giveaway.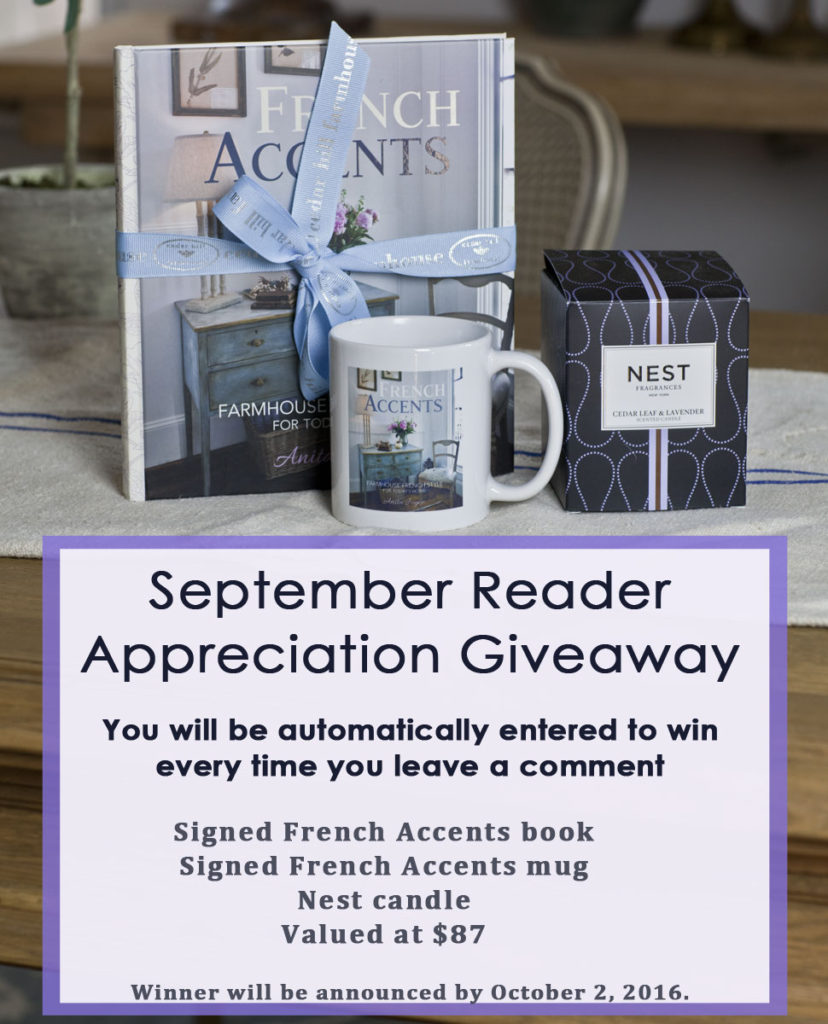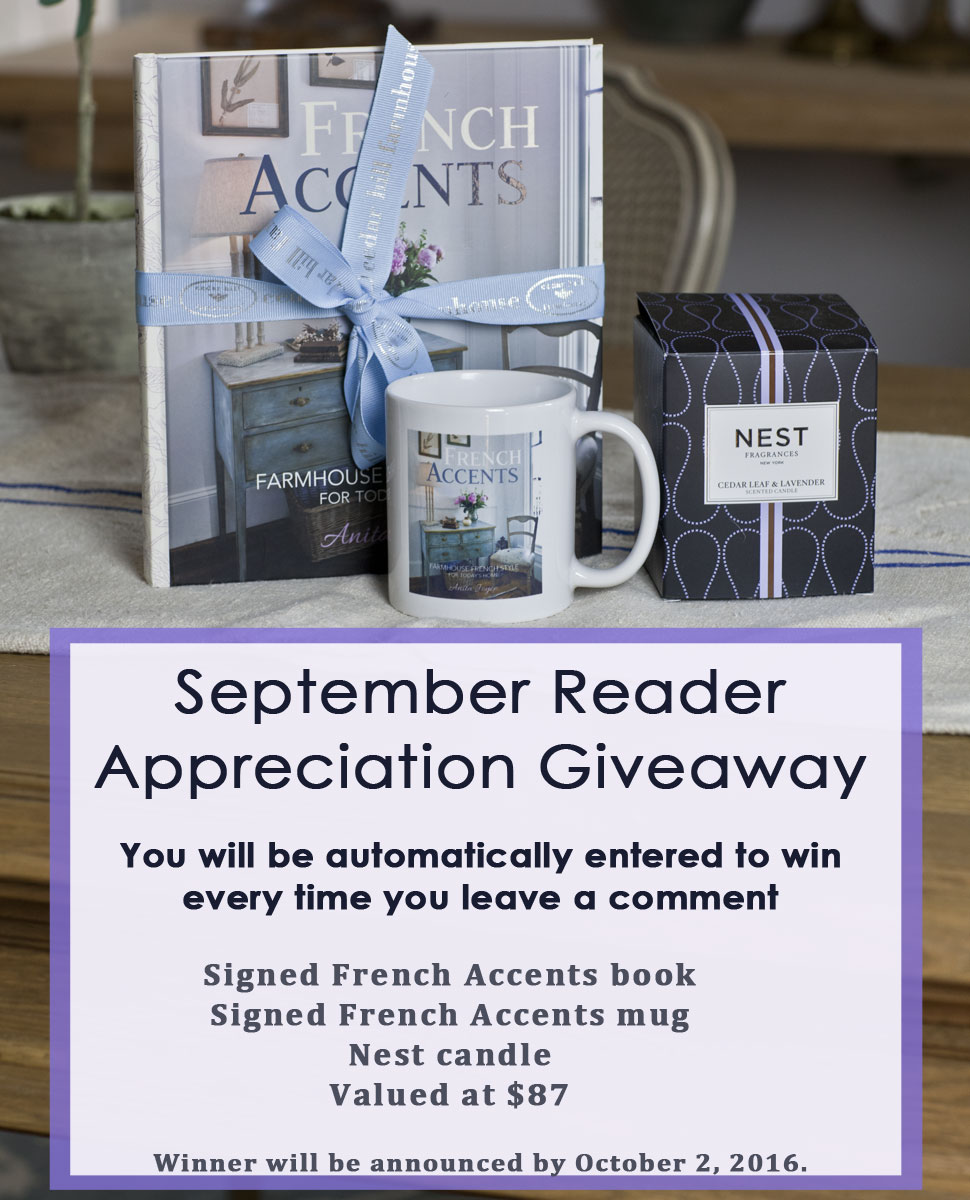 On a really weird note, remember my mirror in my hallway that I bought recently?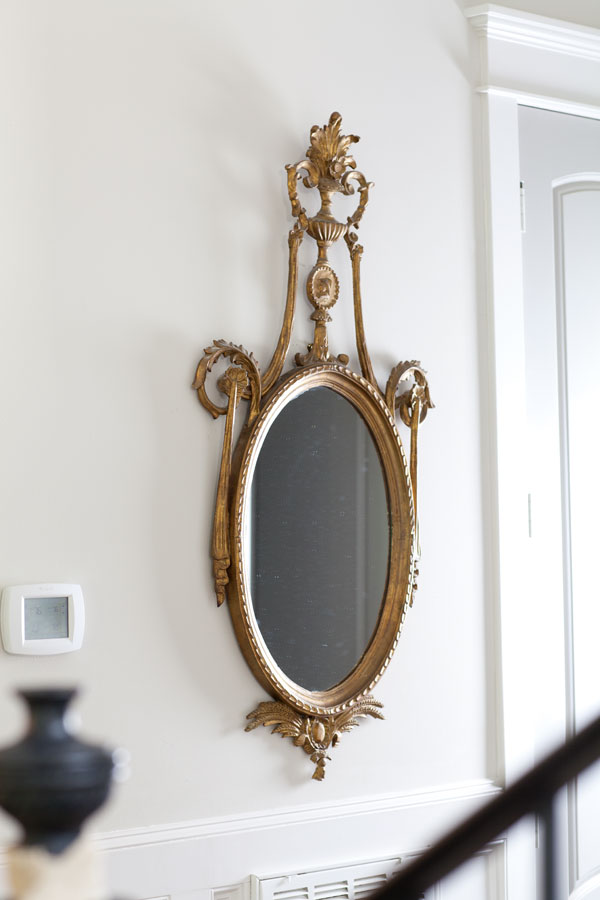 Well… guess what I found at Round Top?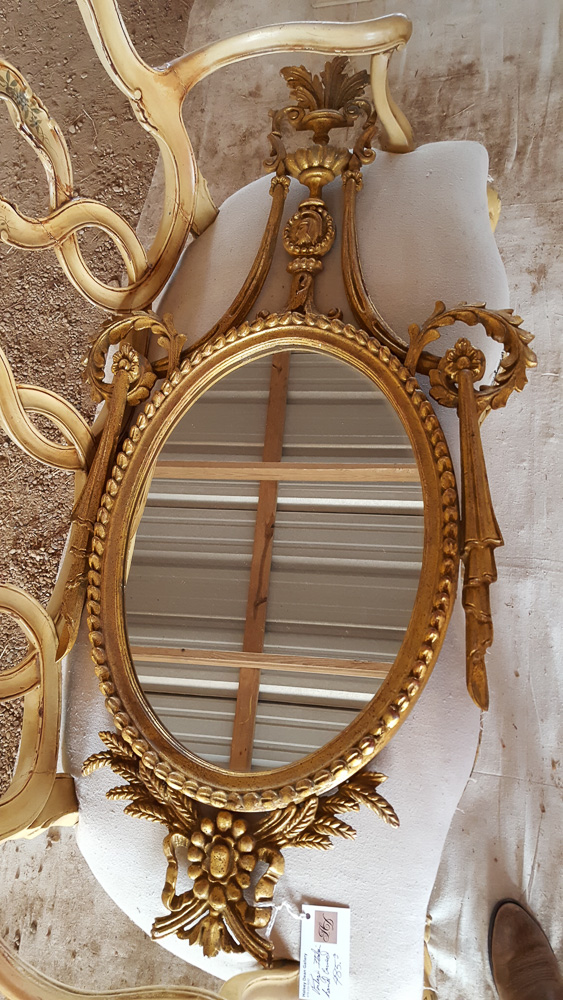 It's twin! But now I see that there are a few piece missing broken off from the bottom on my mirror. This one looks like it is pristine and it has a price tag for $485.  I got mine for $120. (Yes shopping is my super-power.)
If you want to read more about the Round Top Antique Show you can find more posts HERE.