I've just come back from a wonderful time in the North Carolina mountains. The air was fresh and cool. The breezes are spectacular. How can you be in a bad mood here? The house is actually in Black Mountain, 2 miles from town center, but there's so much privacy here.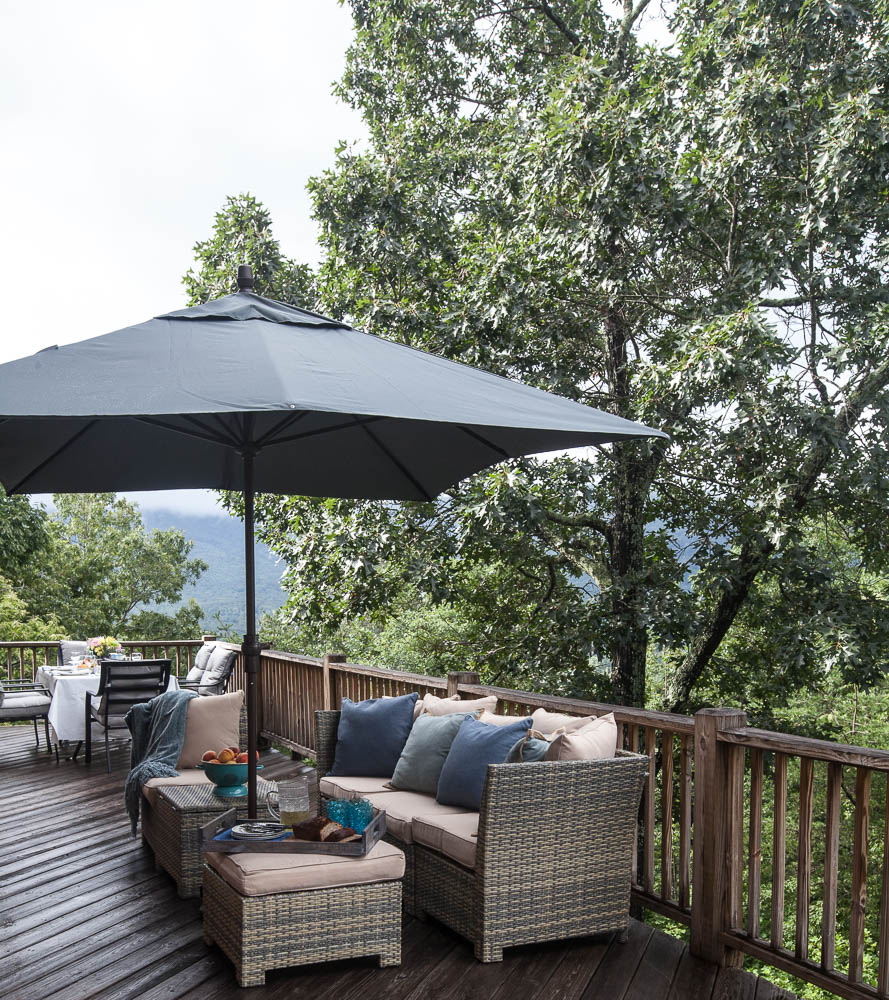 Waking up to this view every morning, makes me so happy. It was so peaceful and spiritual too. Usually there is fog sitting in the valley and it burns off as the sun comes up. I love having some quiet time and I enjoy my view. This view is toward Asheville. One of our visitors spent every morning on the porch watching the sun rise. It's a bit chilly, but with a jacket, it was perfect.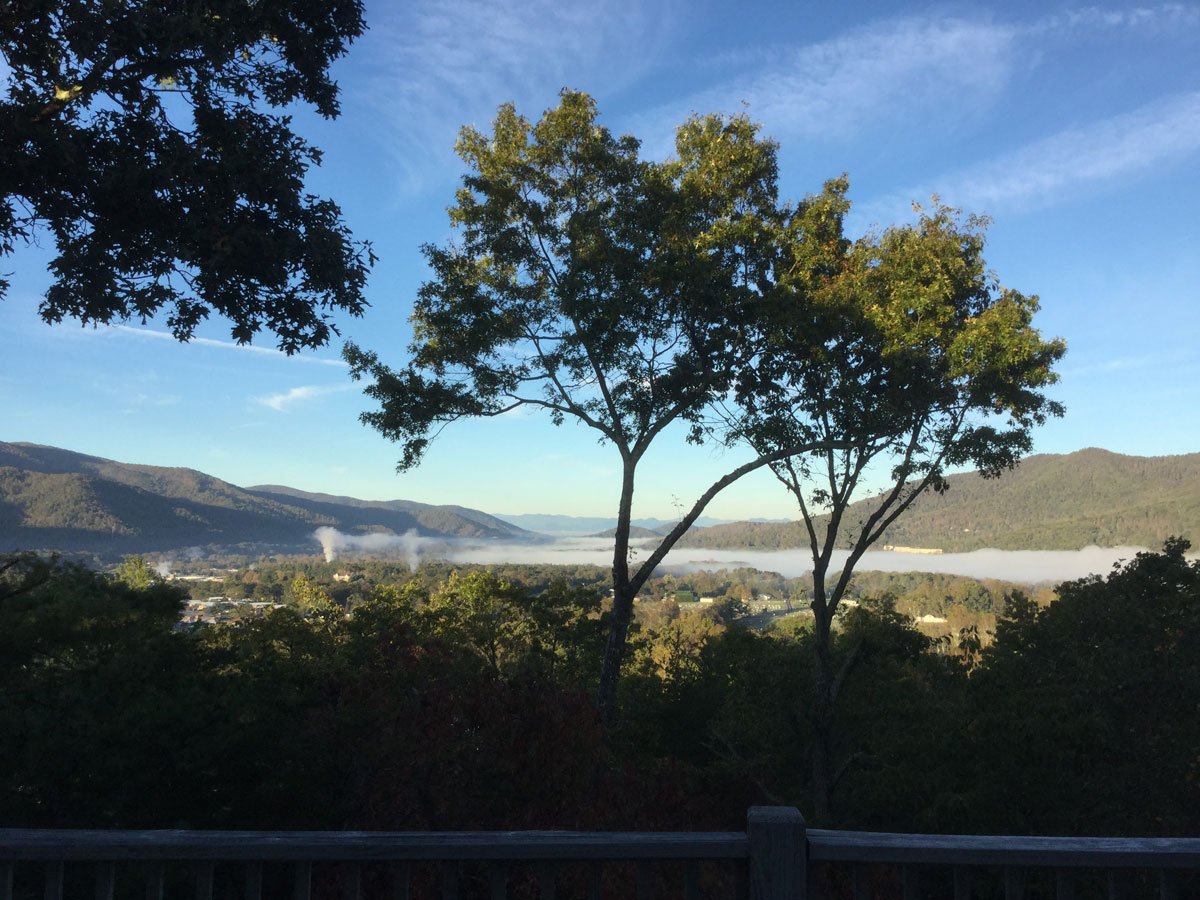 The sunset is just as wonderful. Honestly the view is never bad. During the day, you can see storms as they roll in, and you can see the clouds float slowly by. In the evening there's a show every night as the sun sets. I thought the view wouldn't be interesting after the sun sets, but I was so wrong.  Then you can see the lights twinkling as cars go by on the roads below. The lights in the houses come on, and you can them shining faintly in the distance. I like to picture families spending time together around the dinner table, when I see the lights on.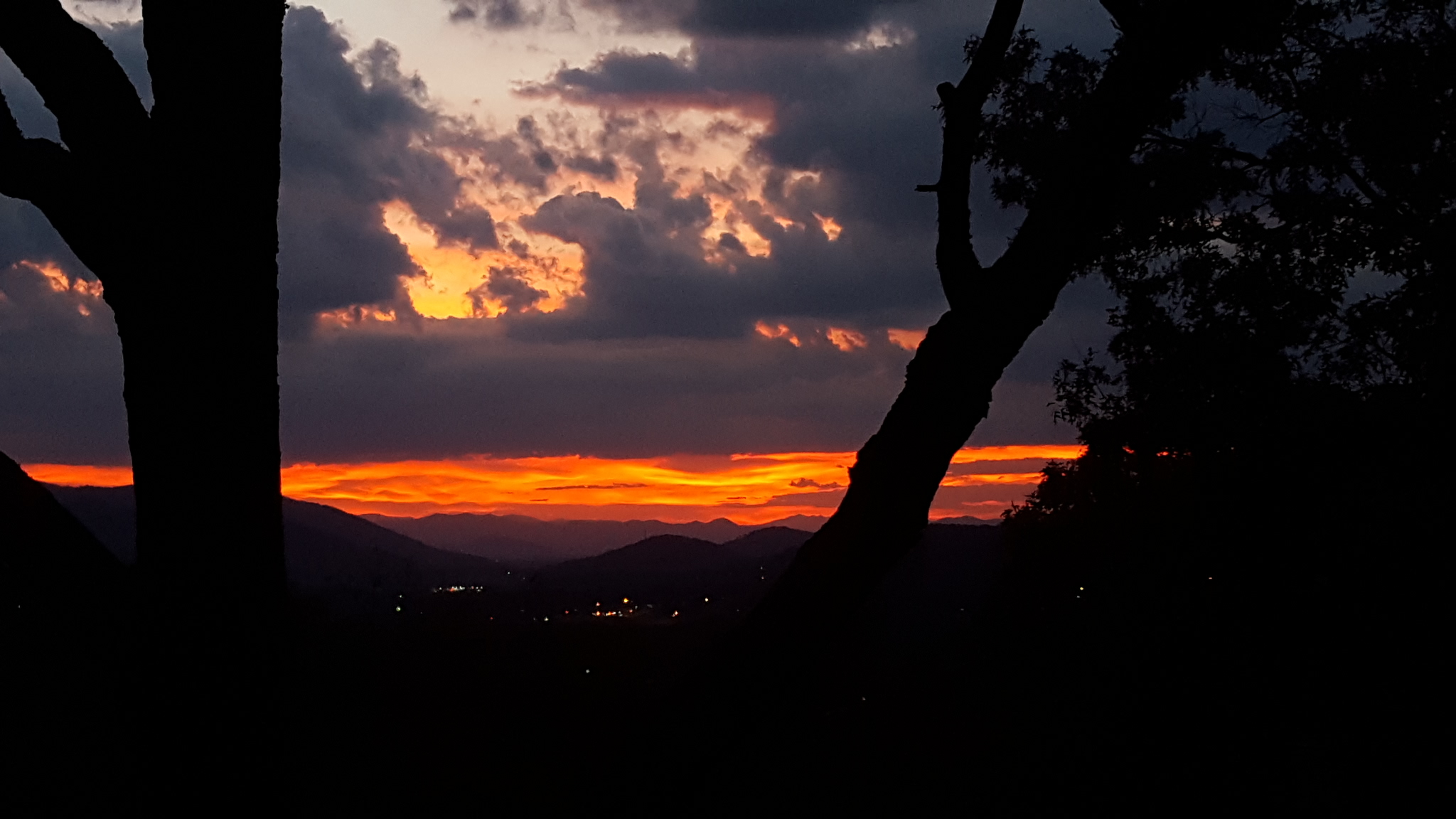 We do a lot of hiking in the mountains, since there are so many trails nearby. The views on the trails were amazing too. Below is the view from the lookout mountain trail in Montreat.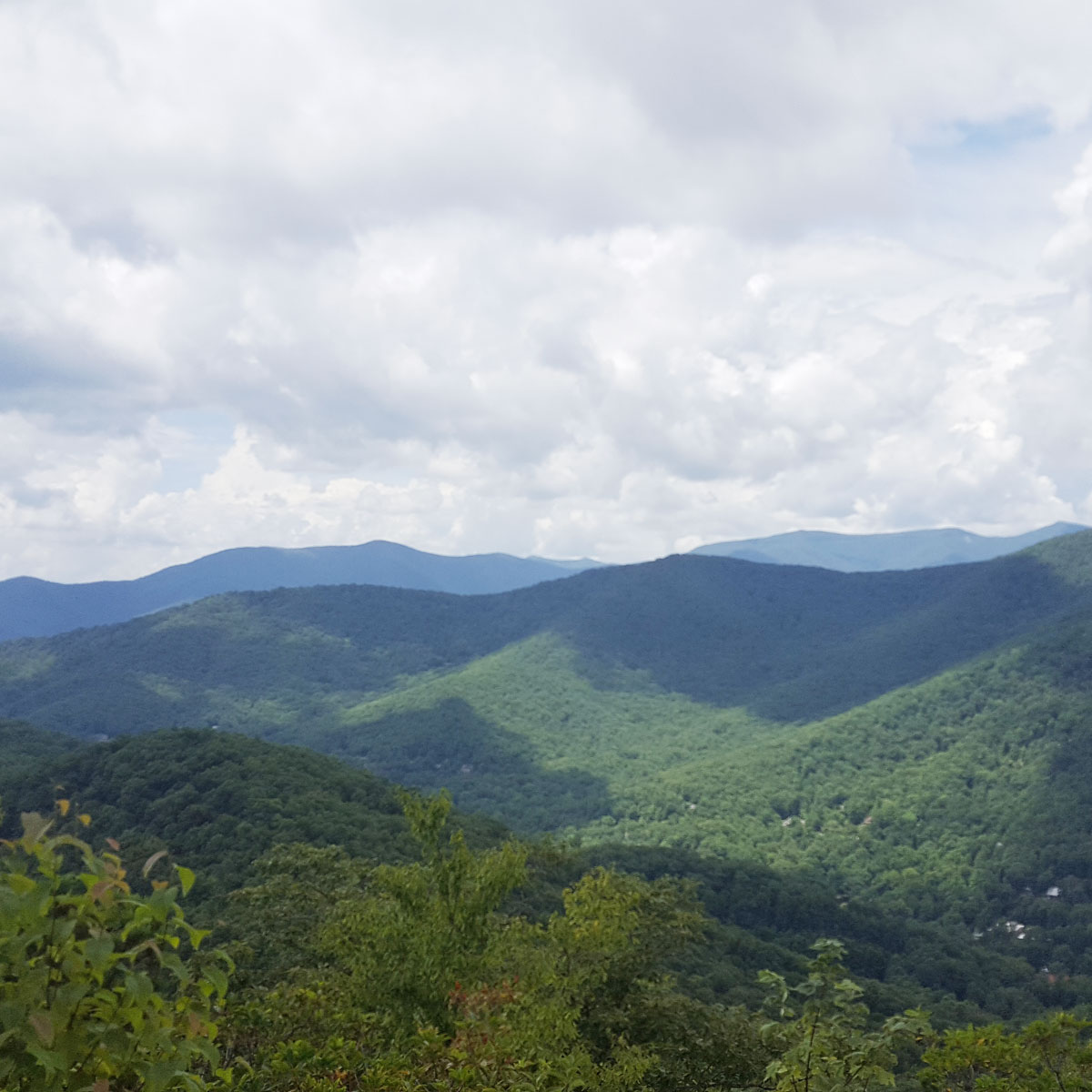 We've seen bears before, after all, this is the mountains, but this trip was the first time we saw a bear walk in front of our house. It was trash day, and this big guy was checking out the lunch offerings. Apparently some of our neighbors left him some wonderful delicacies.
Peaches are a big part of our summer trip. We go to the farmer's market in Asheville and buy at least a bushel of peaches. We eat as many as we can, give some away, and bring the rest back with us.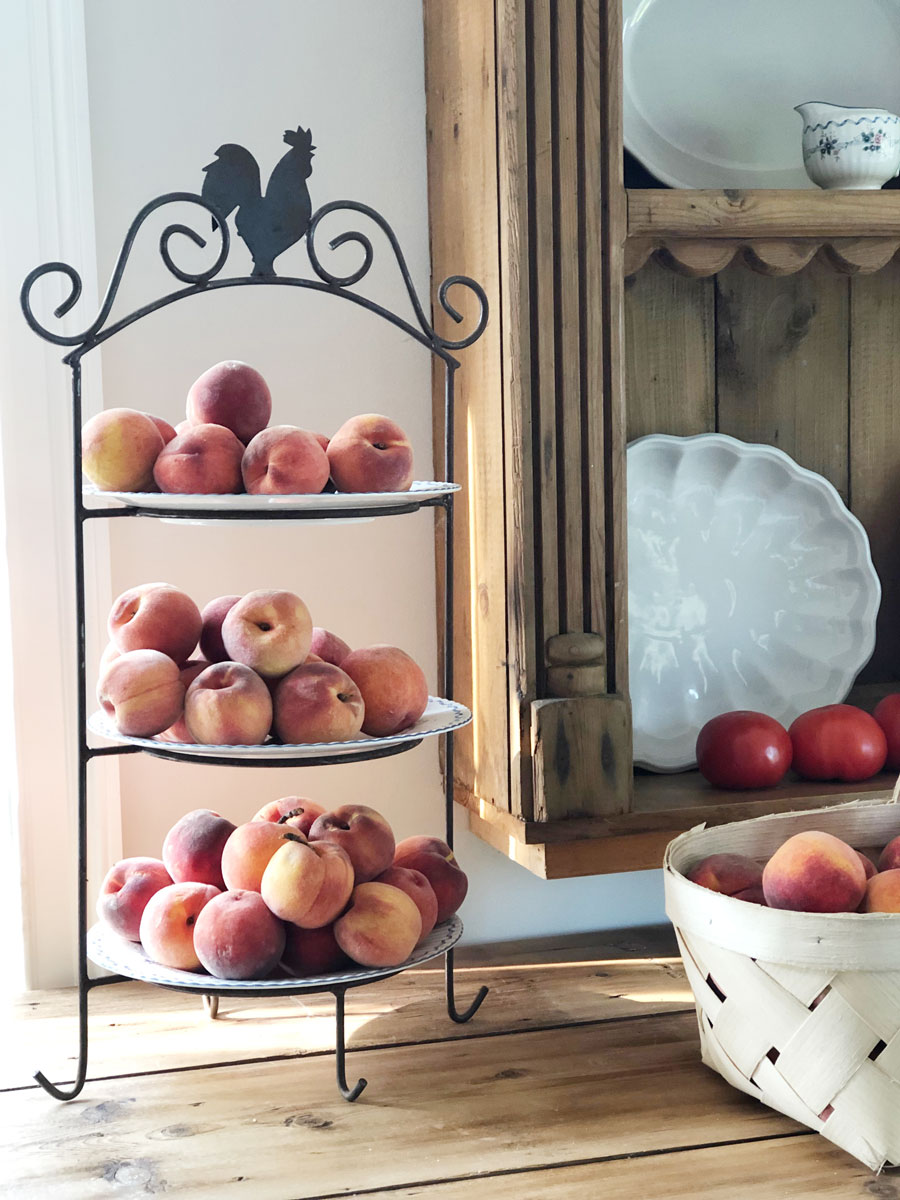 I didn't do much decorating on this trip. But I had some pretty flowers and took a few photos with my phone. We had a friend from Texas come for a visit and we hosted a dinner party for our mountain friends one night. It was a fabulous excuse to buy some flowers for the tables. I enjoyed it immensely and I hope our guests did too. I don't have a lot of dishes in the mountains, so I had to buy a few bowls and serving spoons for the party.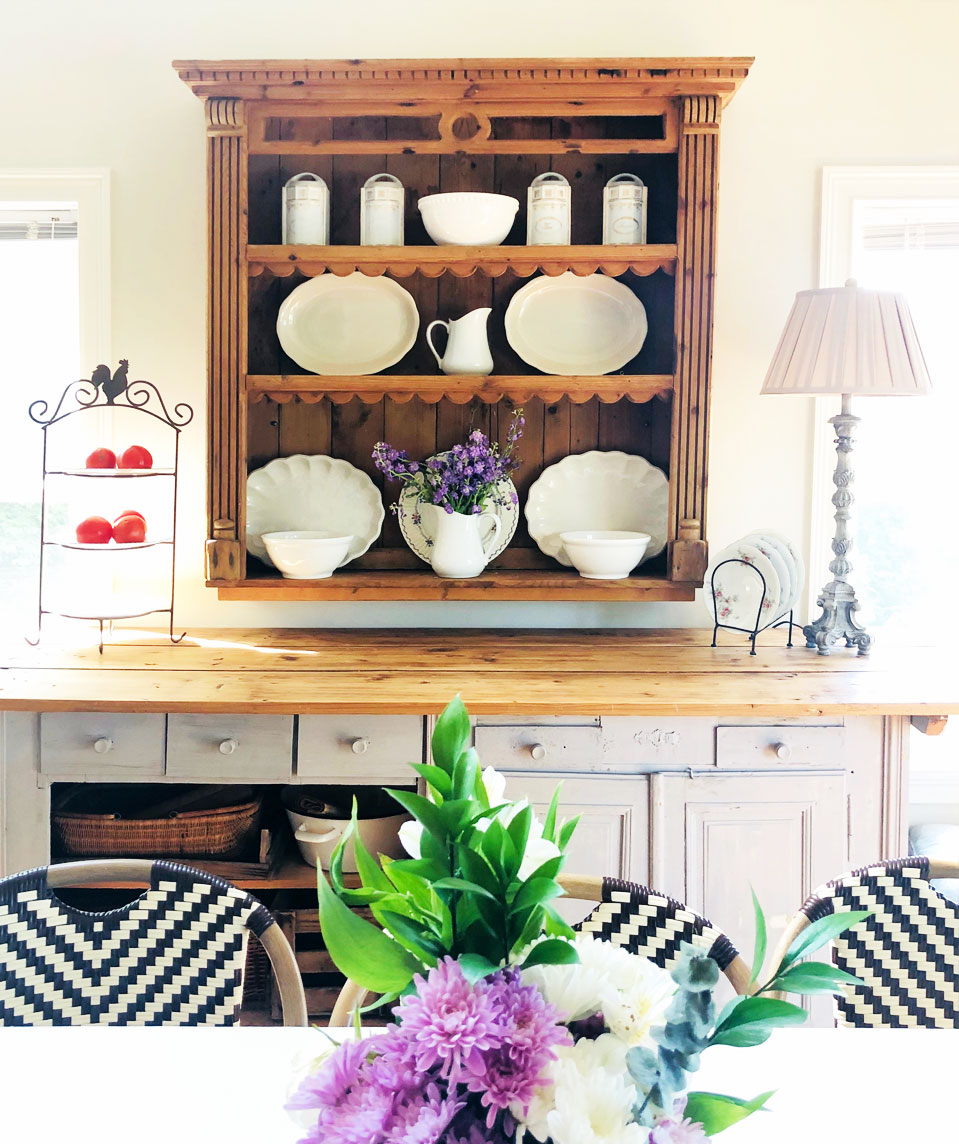 I was especially sad to leave this time. Maybe because we hosted a party, it felt more like home. I don't know. I've been coming here almost every summer since I was 21. My in-laws had a home here before we bought this one. It's a special place that we love.
If you are looking for a mountain vacation, our house is available for your trip! You can find it HERE.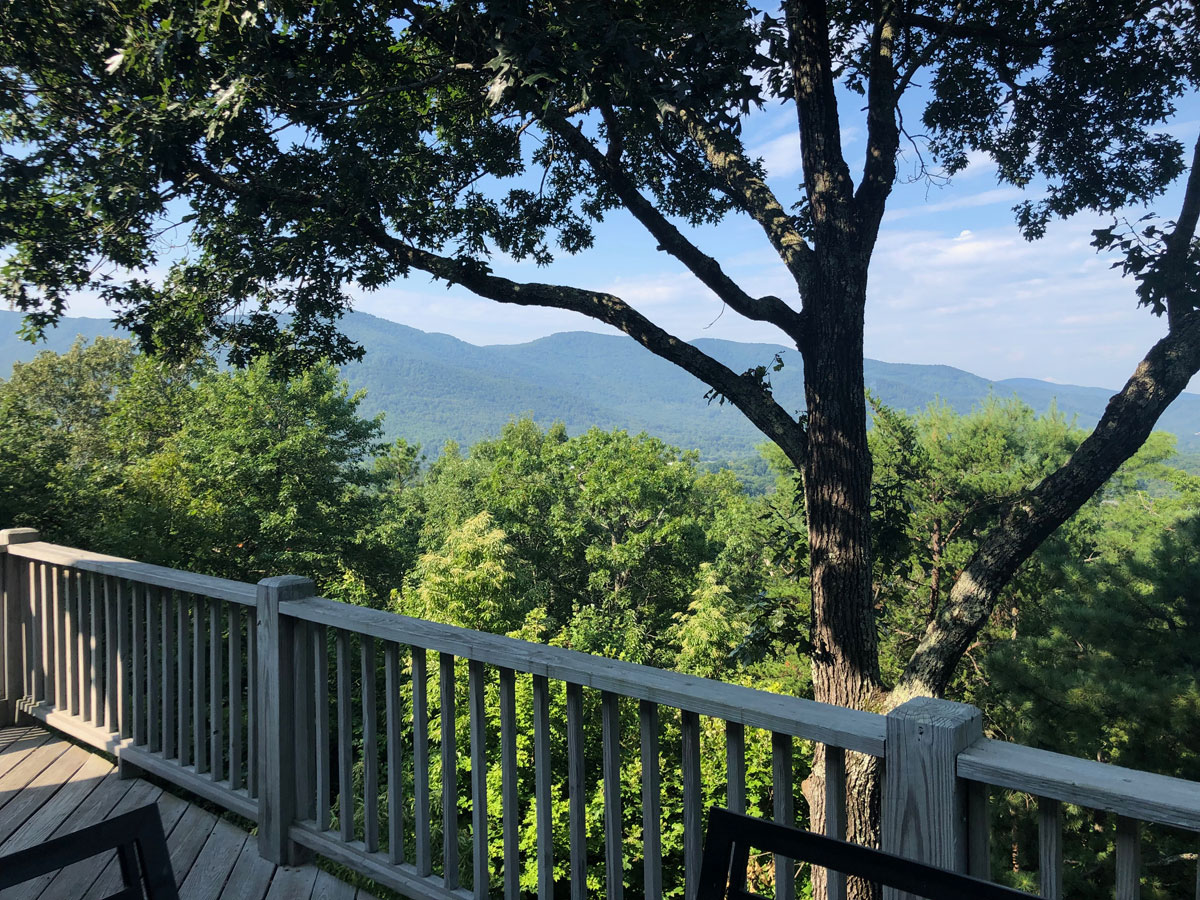 I am hoping to renovate the kitchen during the off season, January -March. I'm not sure how this will work since we live in Texas, but I'm going to try to do it. It just depends on scheduling, since I need to be there for most of the work. I'll keep you posted.
If you are looking for a wonderful fall destination, whether you stay at our house or somewhere else, check out Black Mountain, NC. We usually come sometime in the fall for the gorgeous color.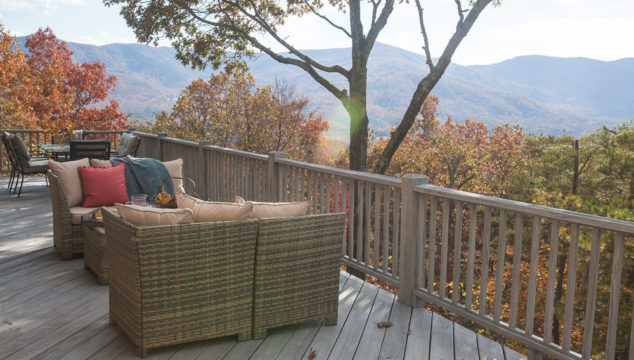 Can you believe this is a short walk from the house? As John Muir famously said, "The mountains are calling, and I must go."Here's the link again if you missed it. CLICK HERE.