I know I love the Scoop where I get to see so many blogger projects, but what if you want to share your house with the world, but you don't have a blog? Today you can upload your photos of your house here. And I'll be featuring some of the photos next week!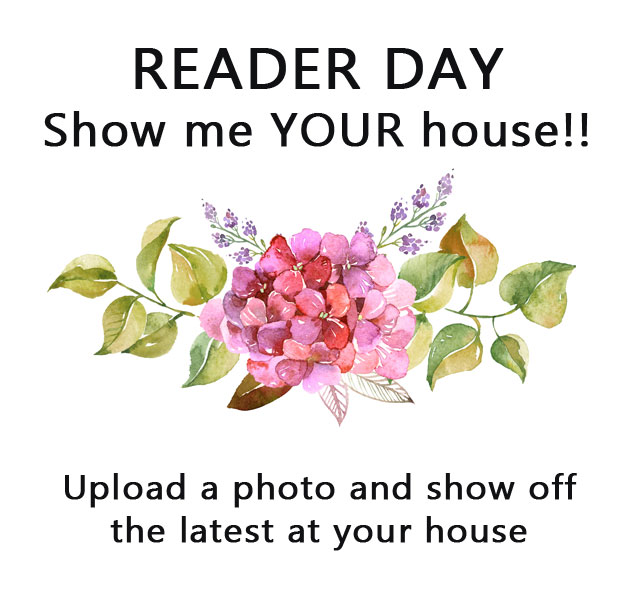 In my facebook group, Interior Design Forum, I see so many beautiful rooms, vignettes, projects, you name it, but the group is private so it has limited reach. So I decided to try something new. Today for the first time, I have a gallery that is just for reader homes and projects. If you are a blogger, please use the scoop link up instead. Want to participate? It's easy. Simply upload a photo of some part of your home and share it on this page. It can be a photo of your tablescape, your front porch, garden, bedroom, new chair, old chair, how you styled a vignette. It does not have to be a project. You do need to use your own photo or a photo for which you have the rights.   If you don't have a photo, just take a photo with your phone right now and upload it! We'll wait.
The instructions are straight forward, but here is how it works.
INSTRUCTIONS:
Scroll to the bottom of this page and find the blue button that says 'add your link'. Click on that.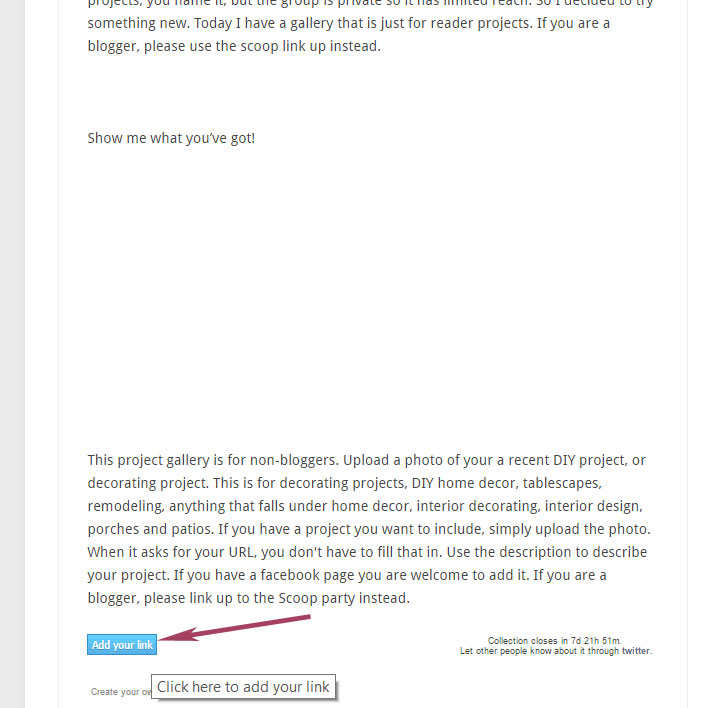 2. Where it says 'link' you can leave that blank.
3. For 'link title' put a description of your photo or description of your project. The photo can be a room in your home and does not have to be a 'project'.
4. Enter your email next. This is only to prevent spam. Entering your email will not be entering you on my email list. It is soley for the purpose of contacting you about your image should I need to reach you so please put your real email address there. It will not show up on my blog.
5. Click on 'upload'. The default is 'blog.'
6. Once you click on 'upload' you'll see a red box appear that says 'click to upload file'. That is where you click then choose a file on your computer.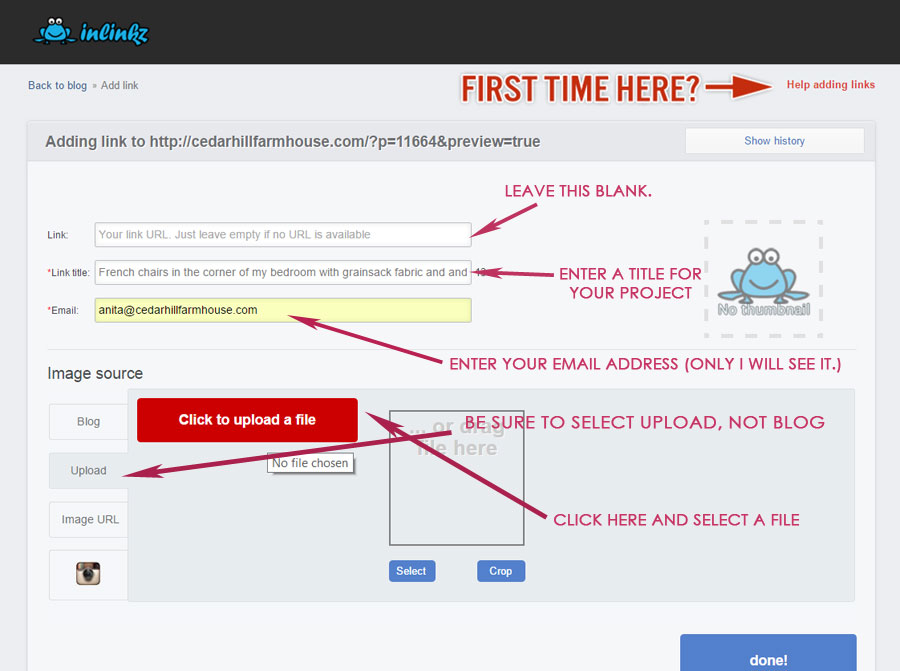 I uploaded this photo.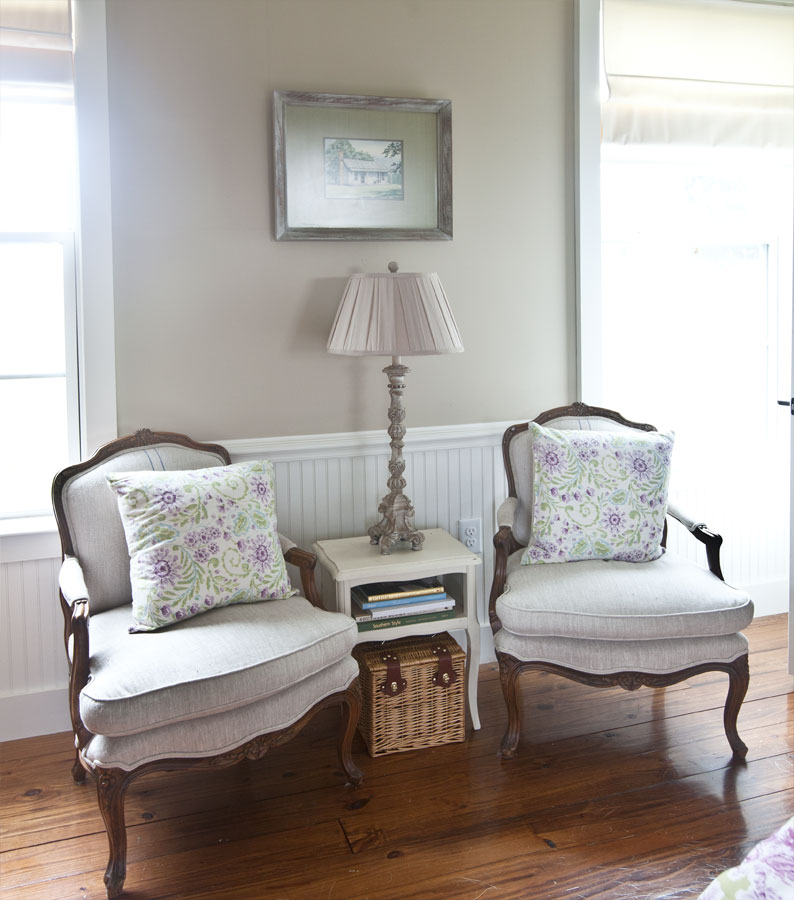 7. Look at your photo preview. If it is okay, then click on 'select'. If you want to crop it, then select 'crop'.
8. Then click on the blue button that says 'done!'.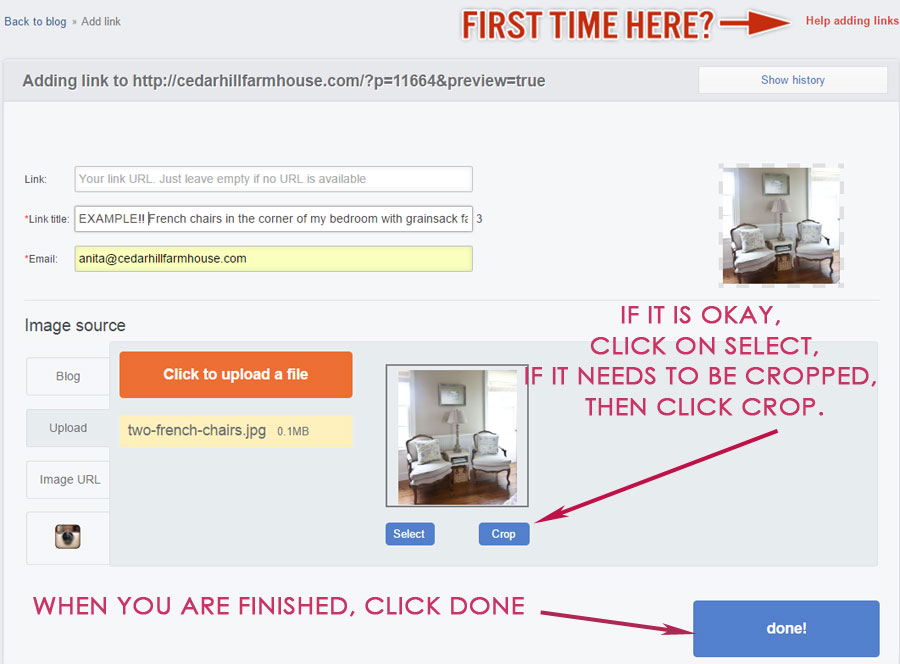 9. Now you can share your photo on Facebook, Twitter, Google Plus or Pinterest. This is totally optional.
10. Now you can go back and see your photo on my blog by clicking on the 'take me back to the linkup' or go back and add another photo to the gallery by clicking on 'I want to add another link to the same linkup.'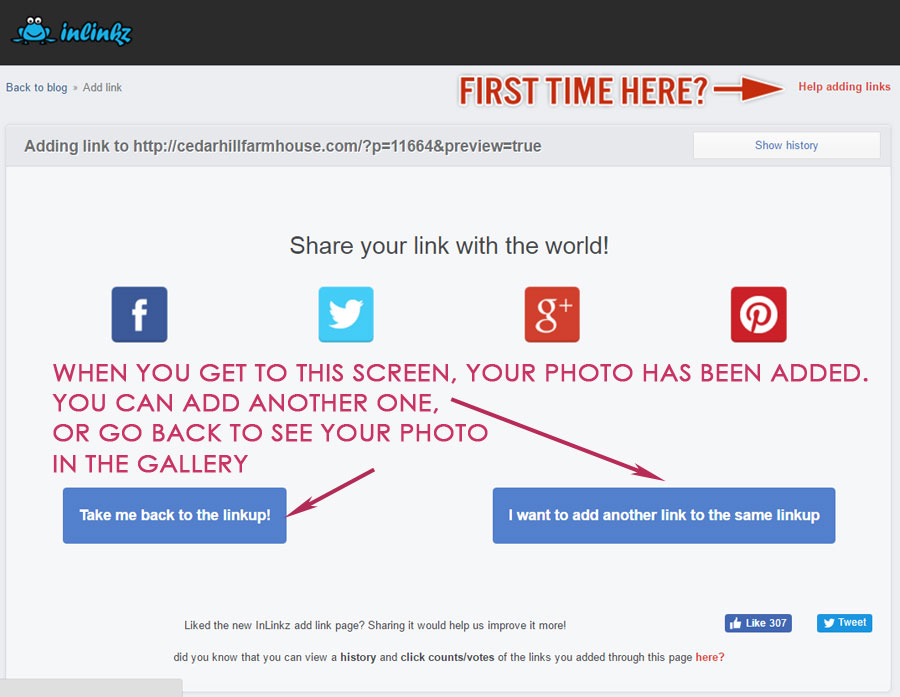 You are done! Okay, show me what you've got. If you have any questions, please leave them in the comments. That way when I answer them, others can see the answers. I'll be featuring at least one photo on my blog next week!!!
This is the LAST DAY of my GIVEAWAY.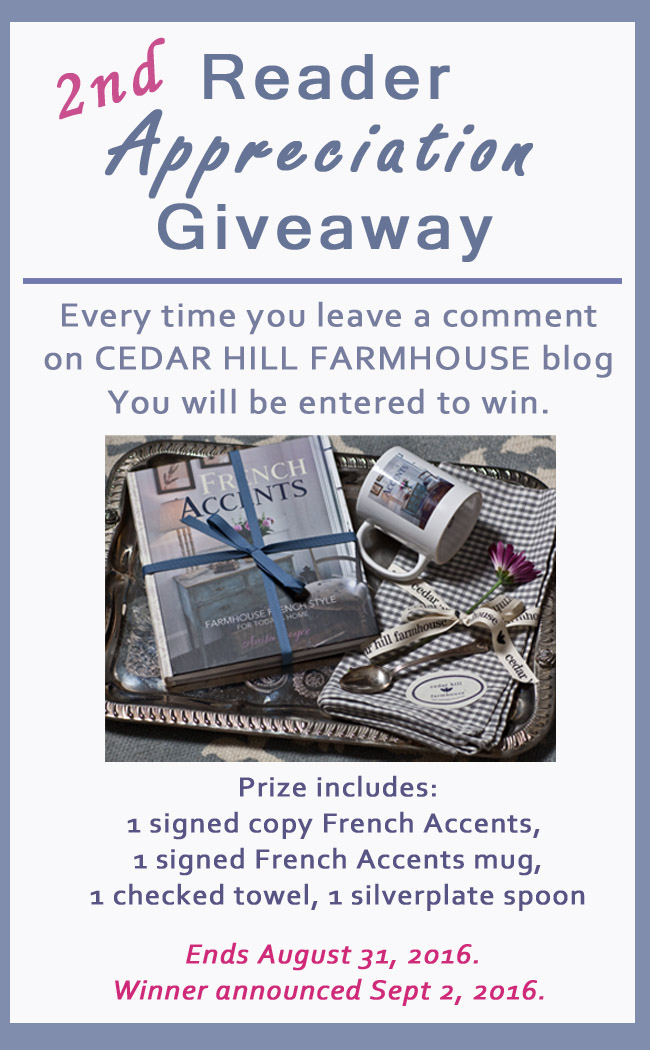 For the fine print, click here.