This post contains some sponsored content.
I love to eat outdoors, don't you?  I have several sittin' spots at the farm that are perfect for outdoor entertaining. This table was in the woods, and it was so fun coming here with a thermos of coffee and some fruit for breakfast.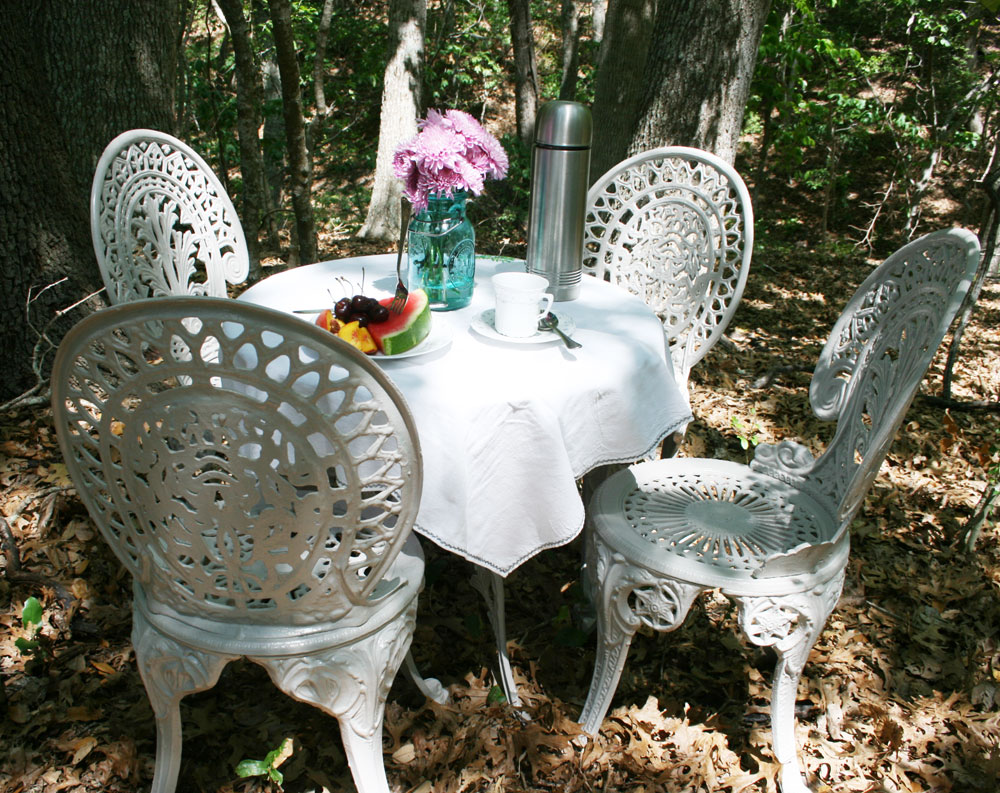 Before we get into outdoor entertaining, I want to make sure you don't miss this chance to get a free Mrs. Meyers 4 piece kit. It's free when you order at least $20.  To see the offer at Grove Collaborative, you'll need to create a username and password. Then place your order for $20 or more. Just be sure to use my link so you get your free gift! Grove Collaborative has a fabulous selection of non-toxic cleaners and personal products at a serious discount. I love buying from them, since I don't have to leave my house; the products are shipped to my door when I need them. Great products you've heard of, nontoxic, discount prices, delivered to you. Mrs. Meyers smells so fresh and clean; it's one of my favorite brands. This offer is for new customers.
CLICK HERE for your FREE GIFT.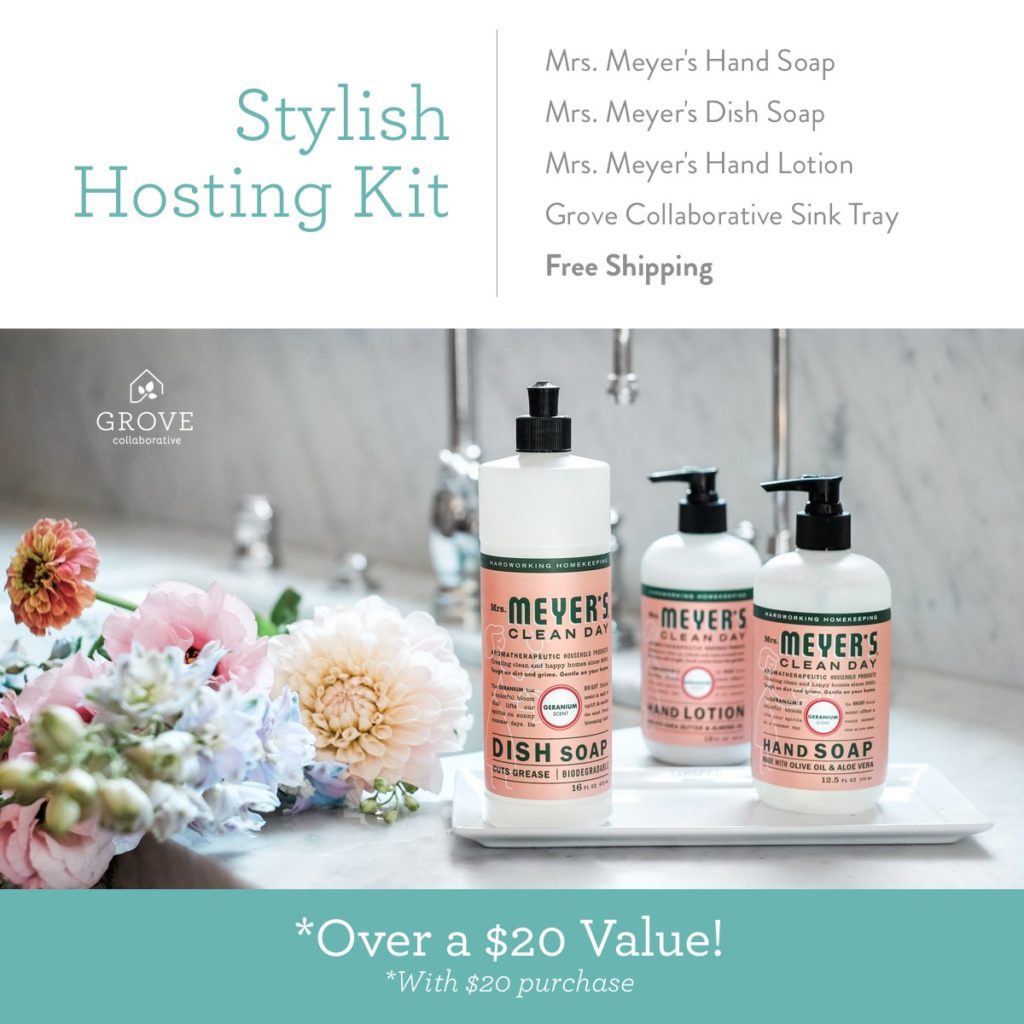 I LOVE Mrs. Meyers products. I use them every day. They have a fresh, light scent and never smell like harsh chemicals. They are nontoxic and that's even more important to me. And yes I get mine from Grove Collaborative.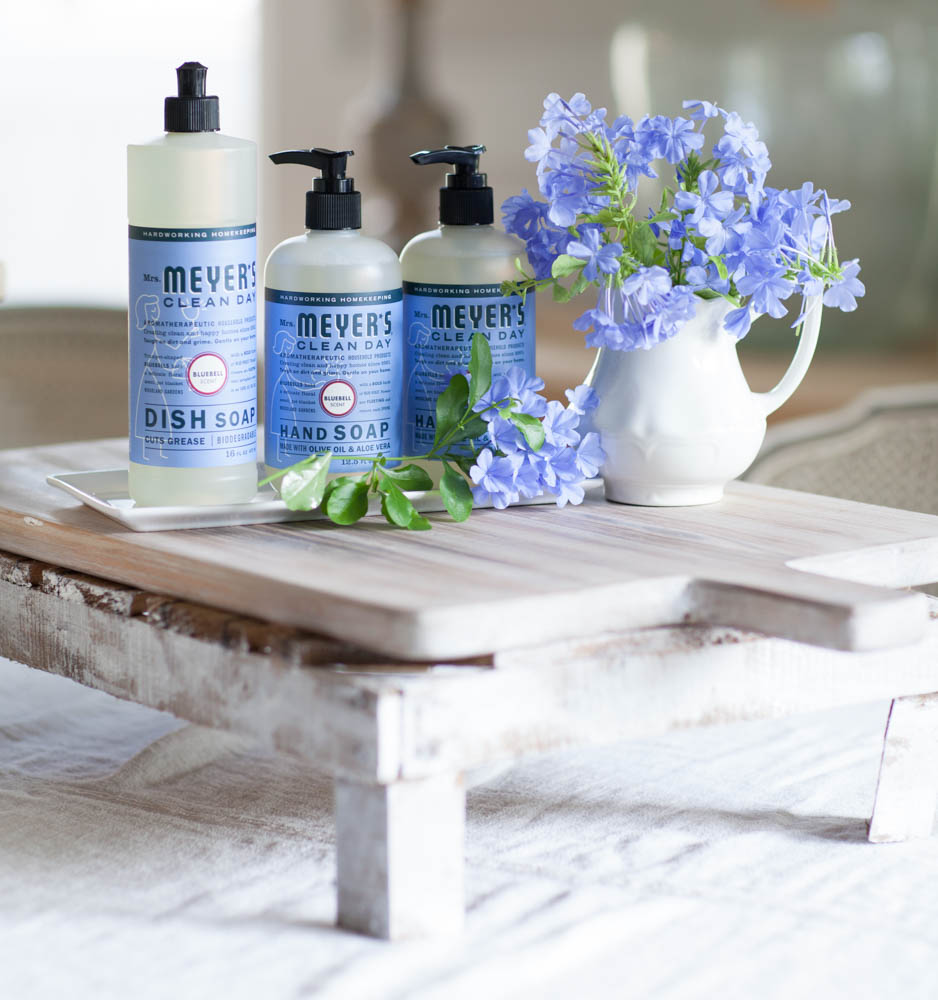 This set comes with this clean and sleek tray.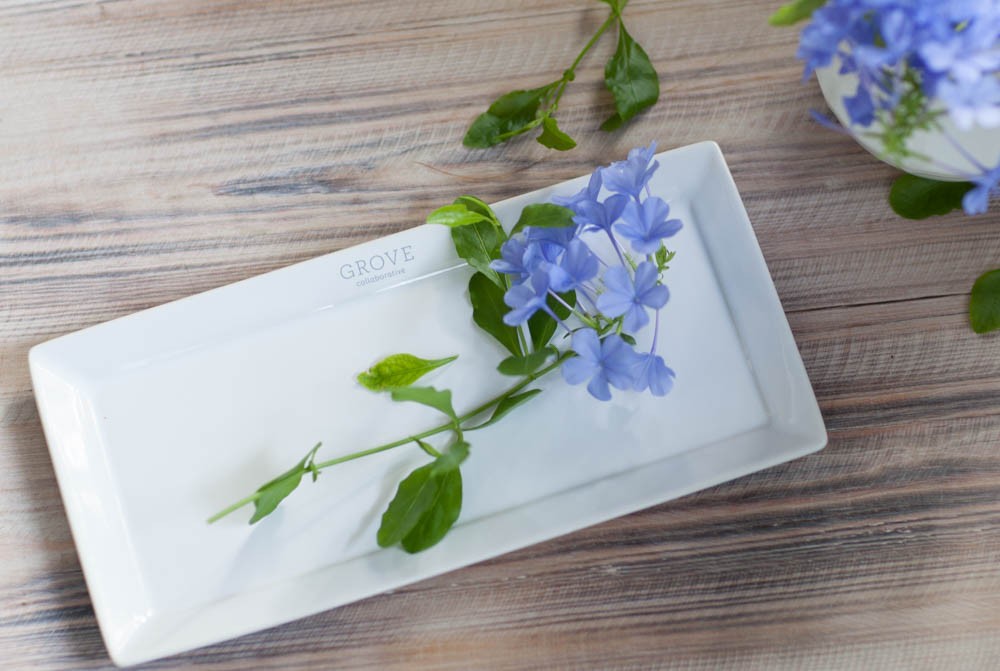 If you are already a customer, you can the new tray for 25% off. CLICK HERE TO CLAIM YOUR TRAY.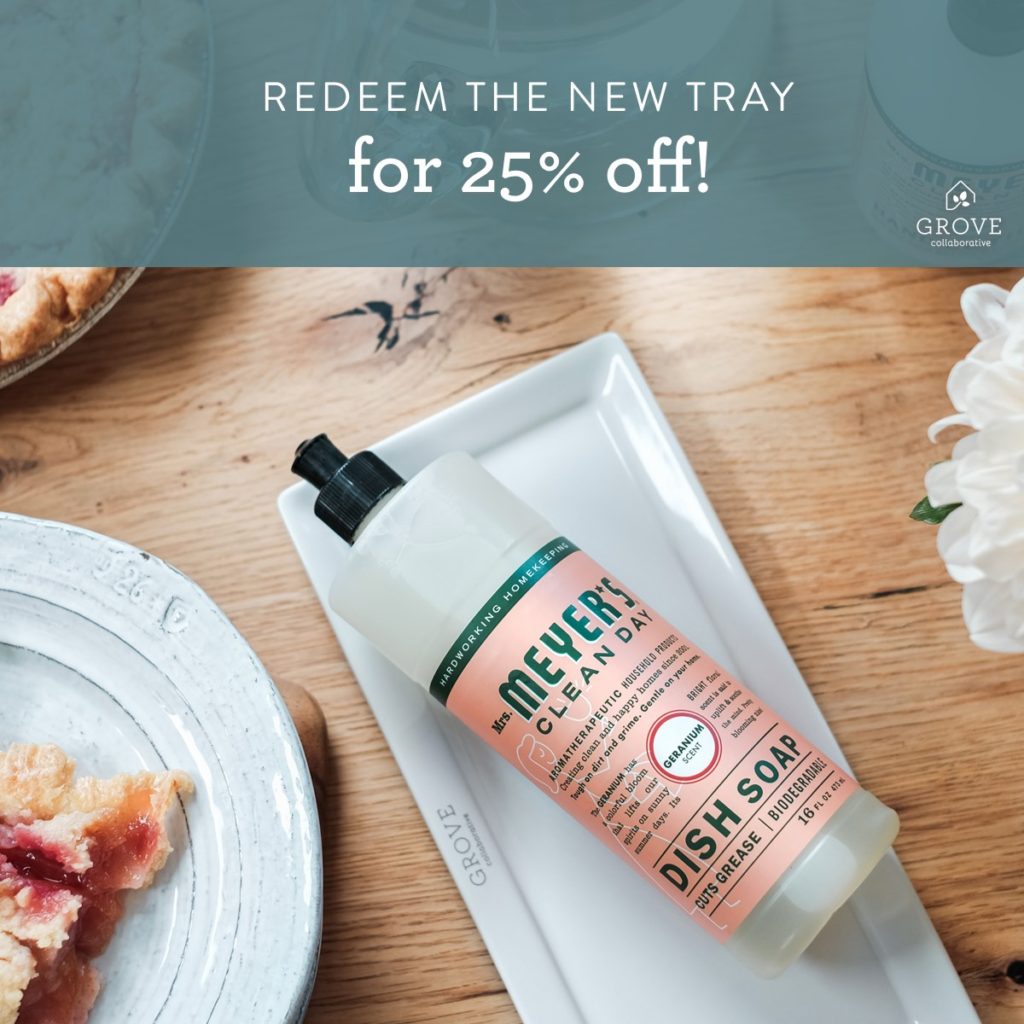 So what does it take to entertain outdoors? You probably already have a table outside. I like to use a tablecloth, but that's optional!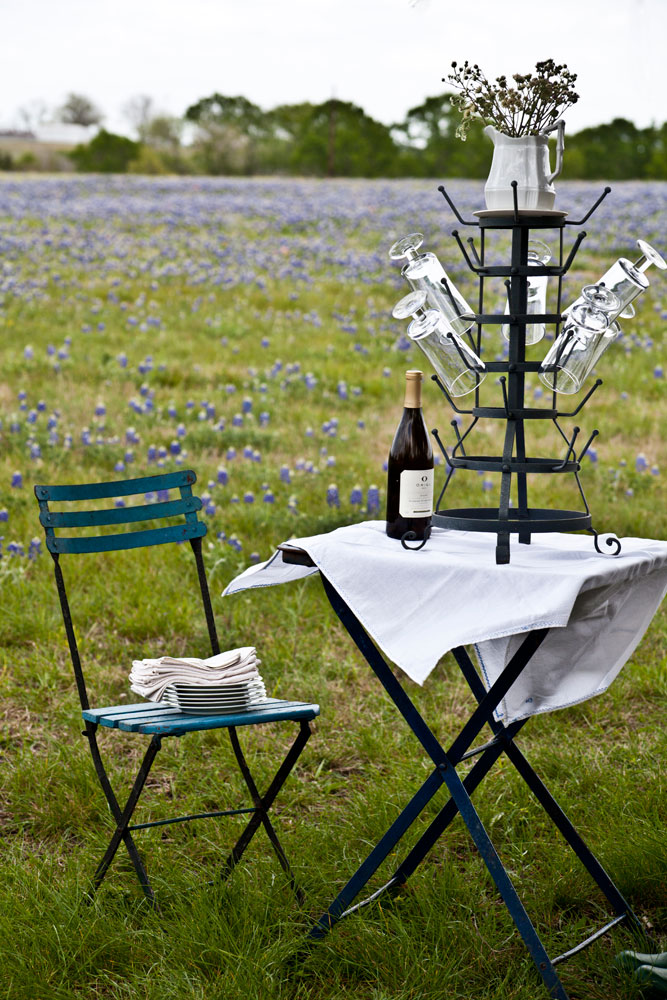 CHECK OUT THE PODCAST BELOW!
EPISODE #72 LET'S PARTY OUTSIDE!

Fresh flowers are nice too, but certainly not necessary.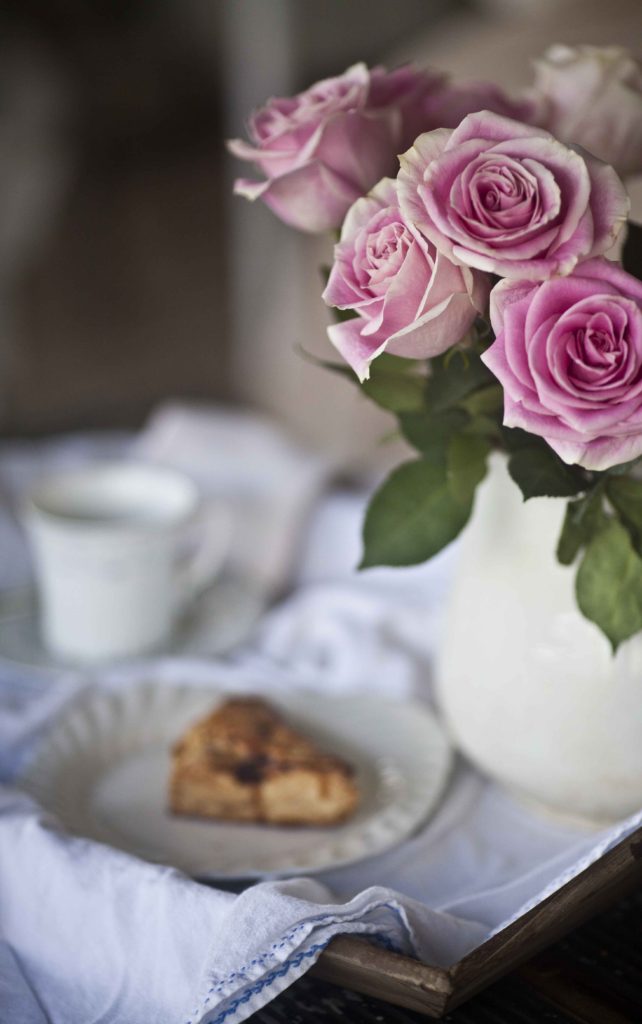 I've used this folding table several places. I love sitting where I can view the sunset.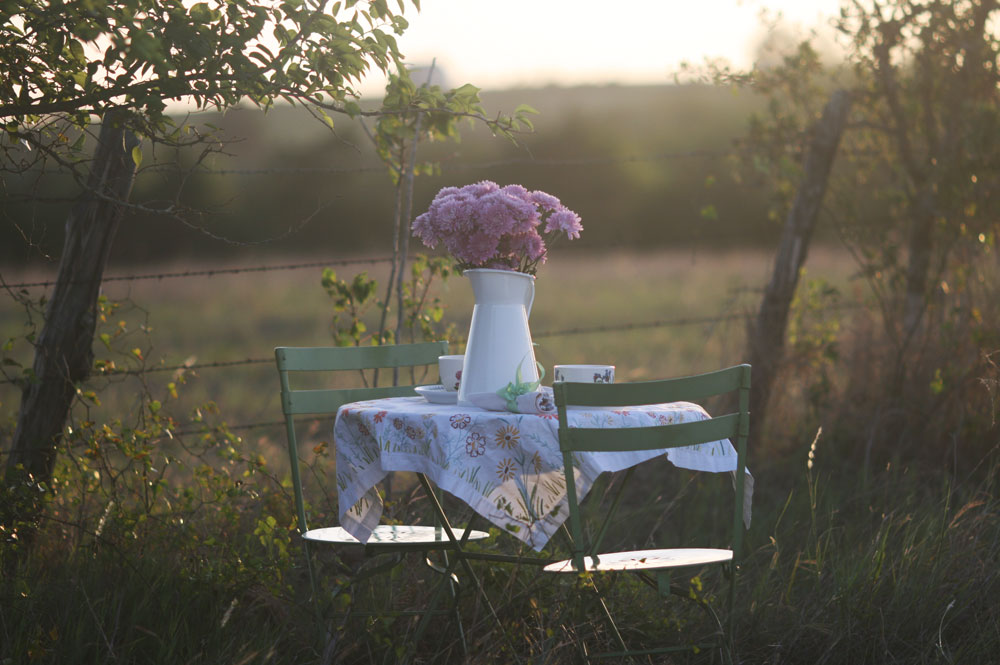 You don't have to entertain outdoors at a table. Guests can enjoy a meal, sitting on a bed or sitting on a bench.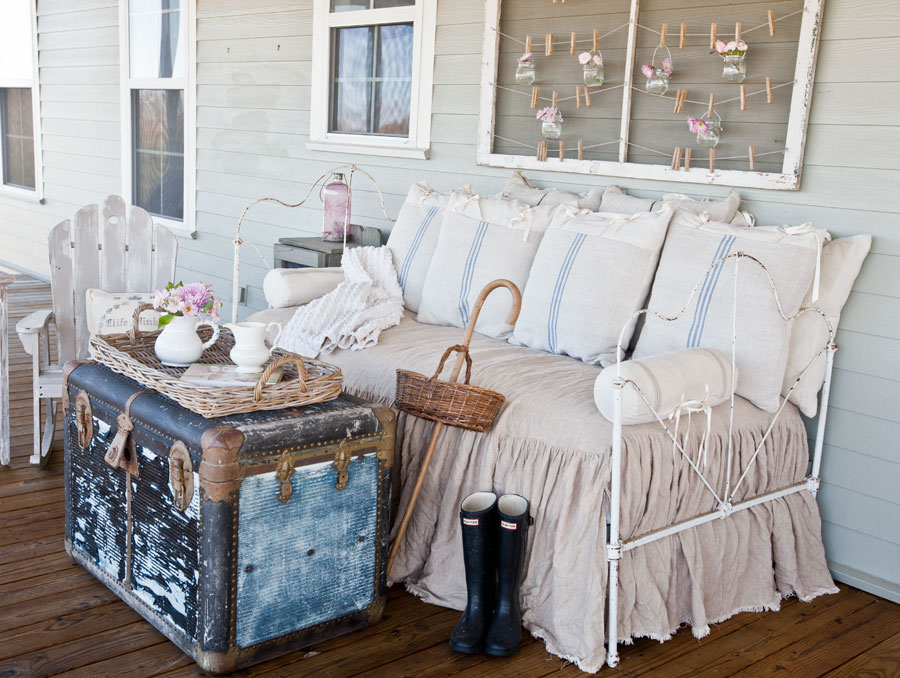 I try to have several comfy places for people to sit.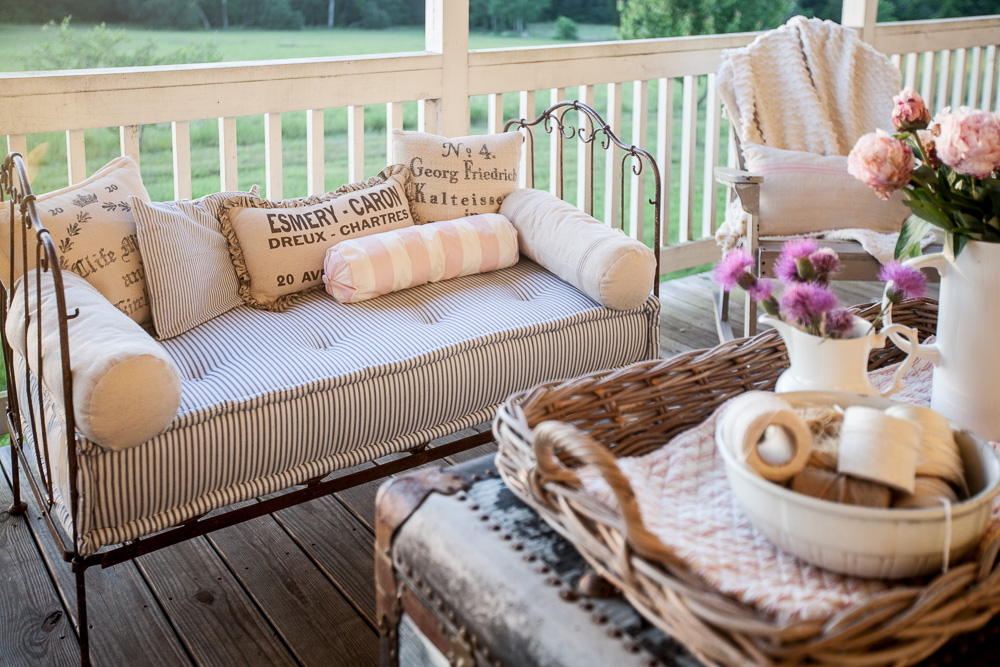 It's important to have a place for guests to get their own drinks, especially when it's warm outside.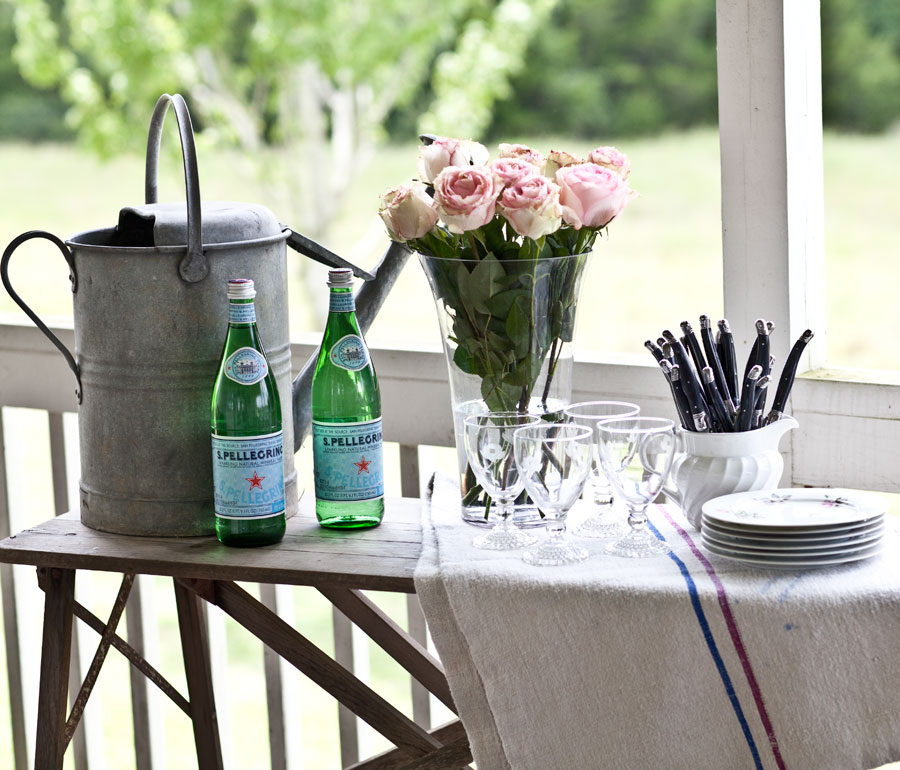 Check out my big wildflower party that I hosted at our farm! CLICK HERE.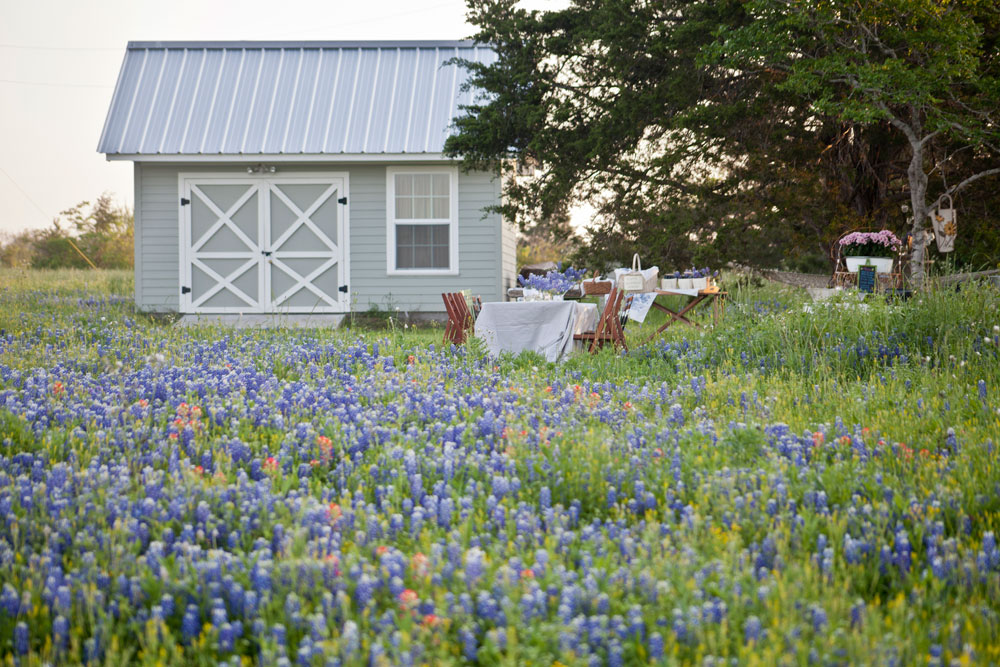 I love using our porch for a small gathering, but it's great for large ones too.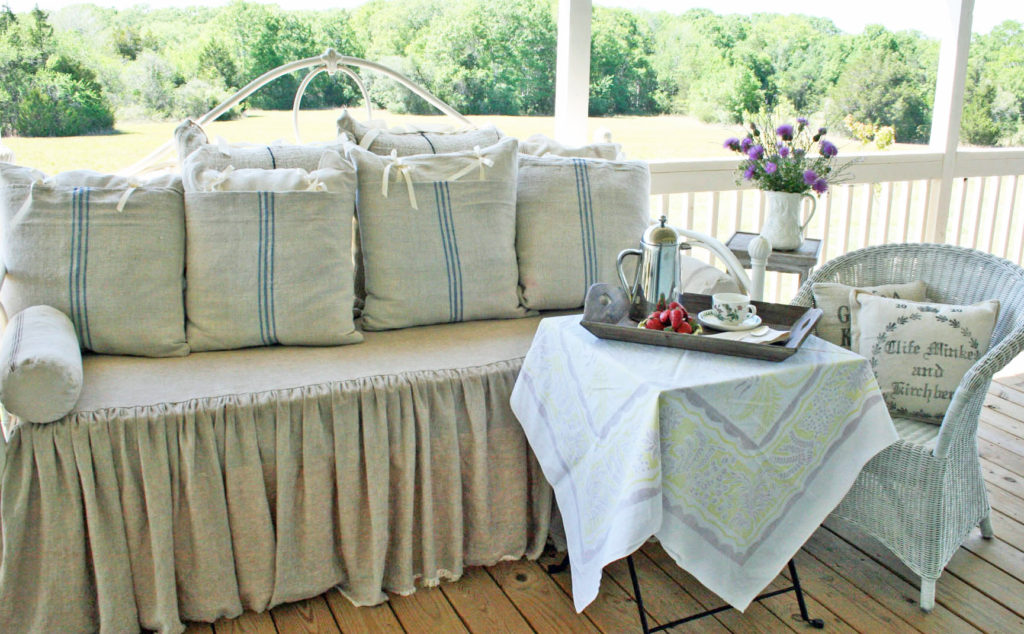 I love to use plants on the center of the table. You can plant them later, or give them away as party favors.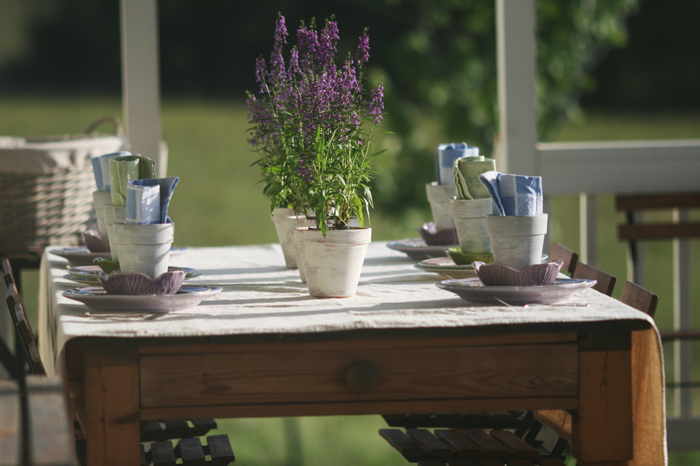 I like to have rocking chairs at the ready for guests. Most guests prefer sitting here.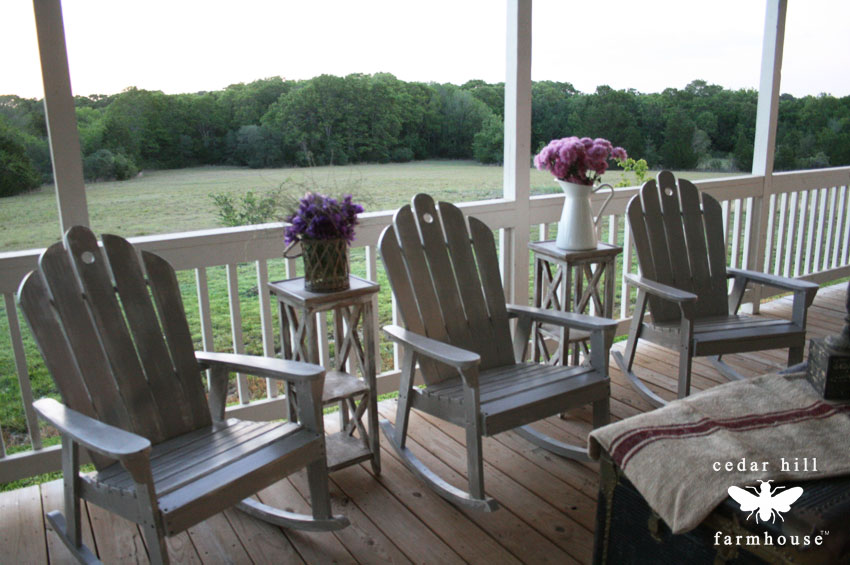 I love having a vase of flowers for each place setting.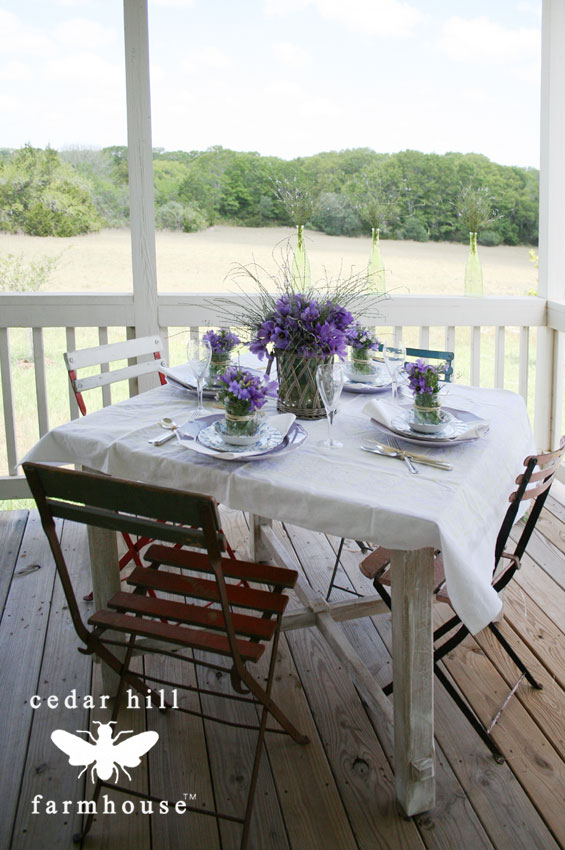 It's so nice to have your own flowers at your plate! These are bluebells from our fields.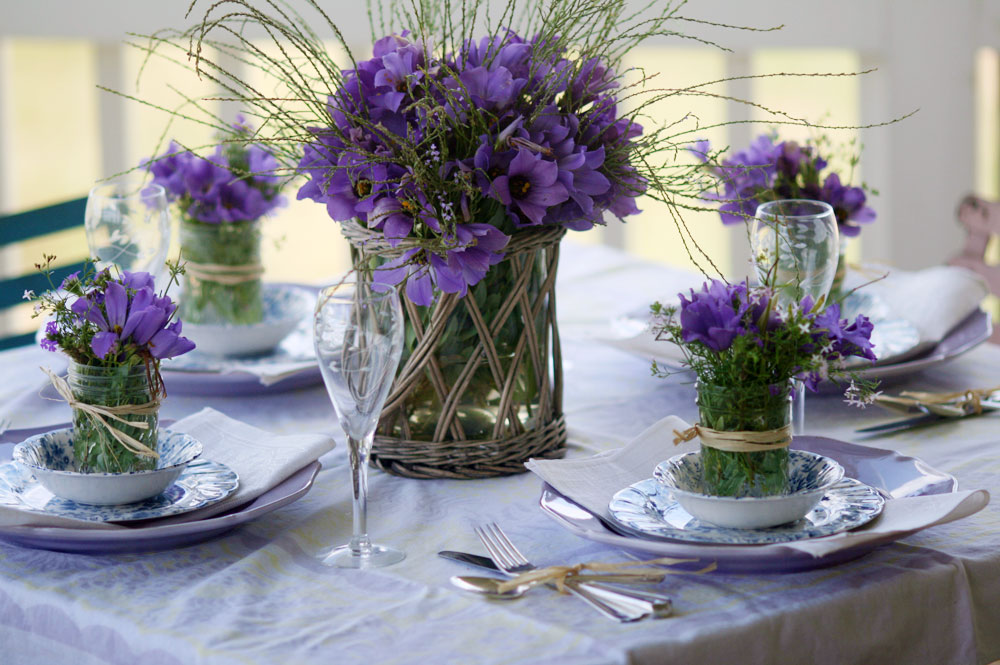 This is the table we use the most for meals. It seats 8 and has a great view of the sunset.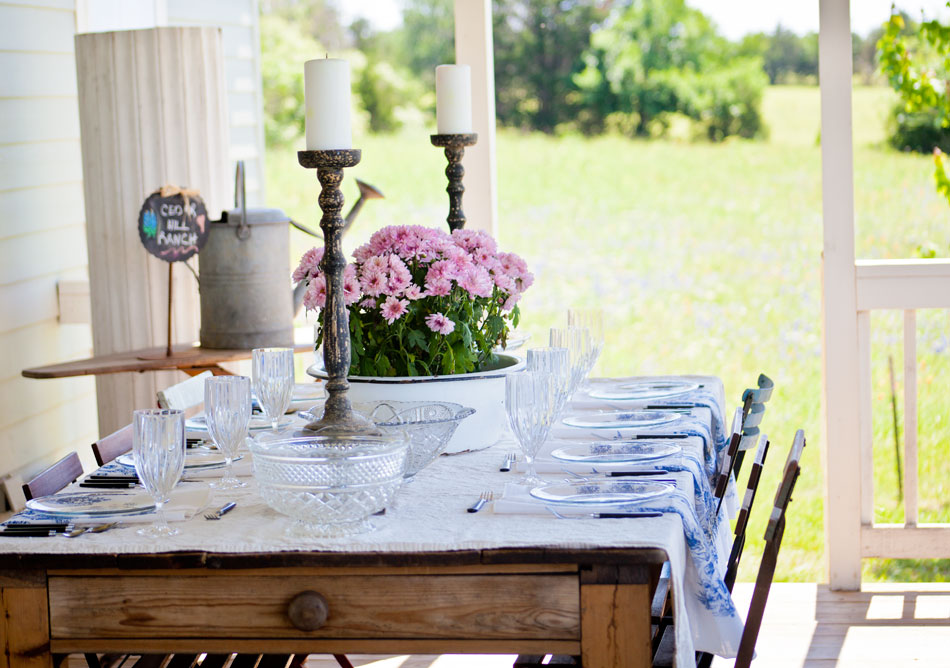 Out in the country, there are no buildings to obstruct your view of the setting sun.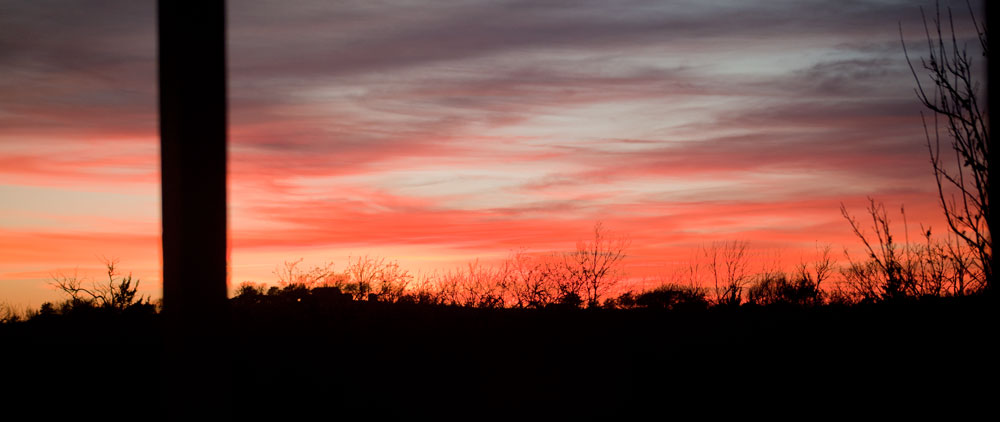 I try to use flowers from the fields whenever I can.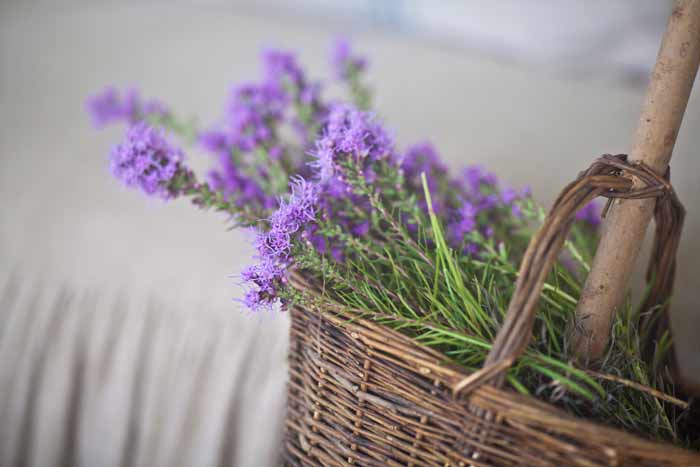 Sometimes I bring some from the grocery store.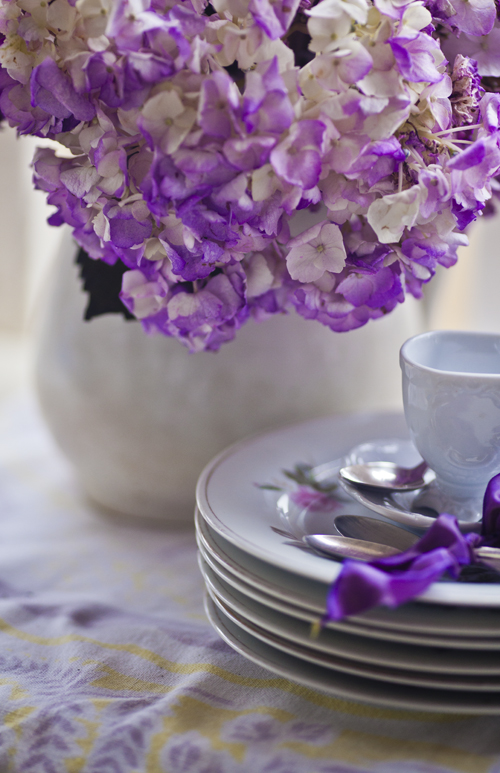 Vintage dishes and silver are perfect for our casual meals.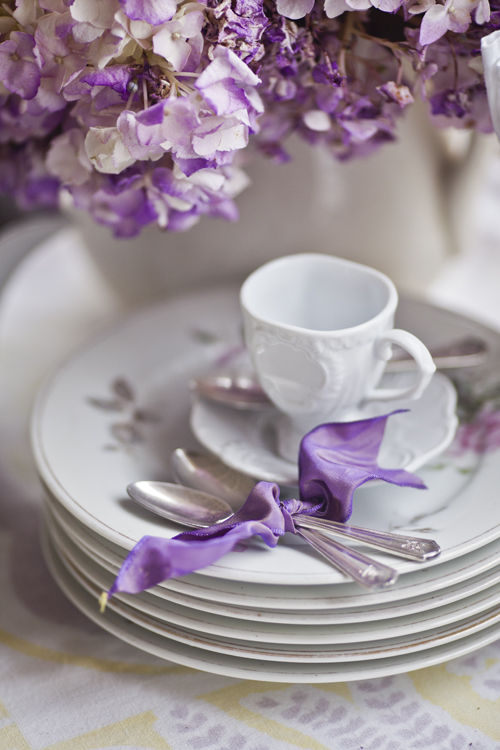 I would love to hear your tips for outdoor entertaining