When people go out of town for spring break, I think of skiing trips and trips to tropical places. We are drawn to our place in the mountains of North Carolina, near Asheville. It was warm when we left Houston, but not so in the mountains. We had a pj day and drank hot tea under a duvet on the sofa while it snowed.  I didn't mind being stuck at home. I love watching the storms blow in.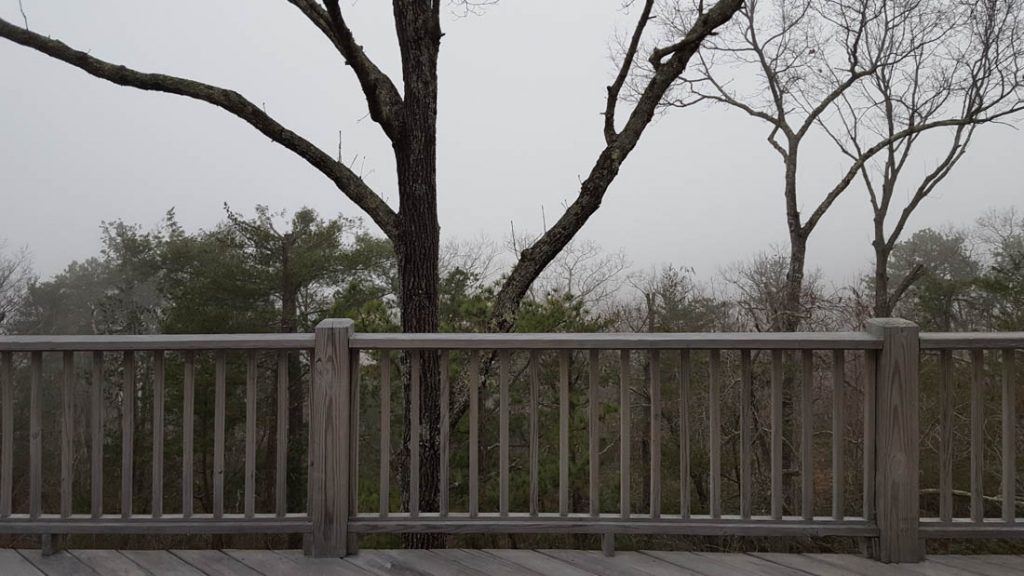 When the snow finally stopped, the sun came out and the wind showed up. It felt like the winds we get during hurricanes in Texas.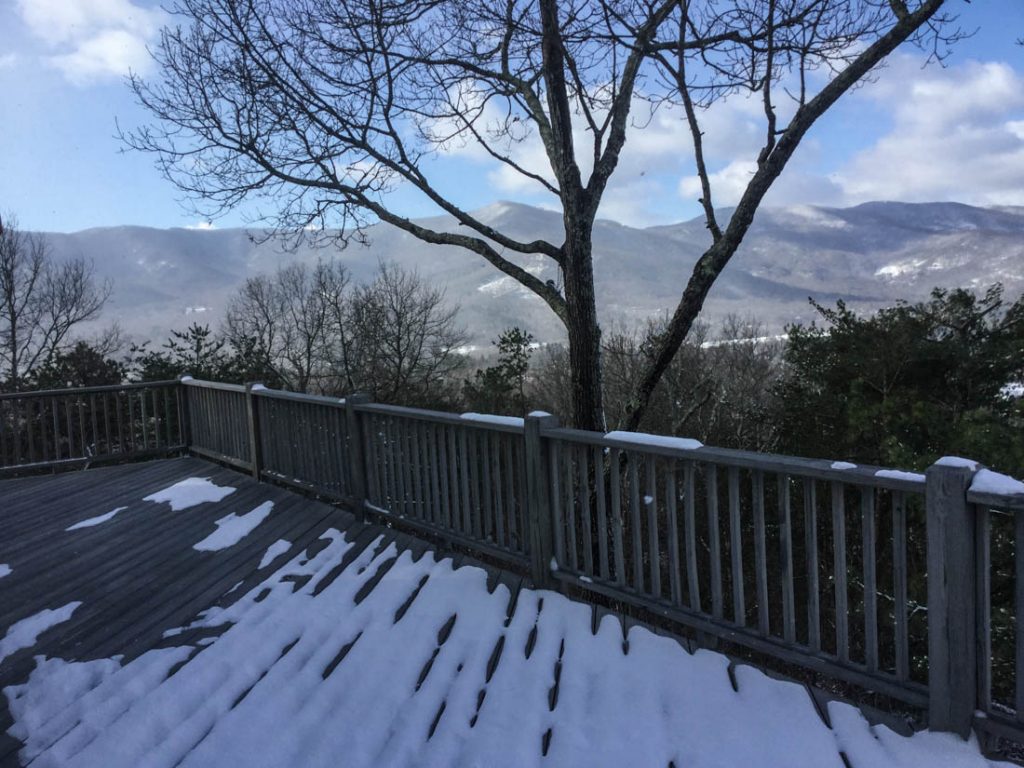 We didn't get a lot of snow, just enough to make it pretty. The neighbors have a gorgeous home.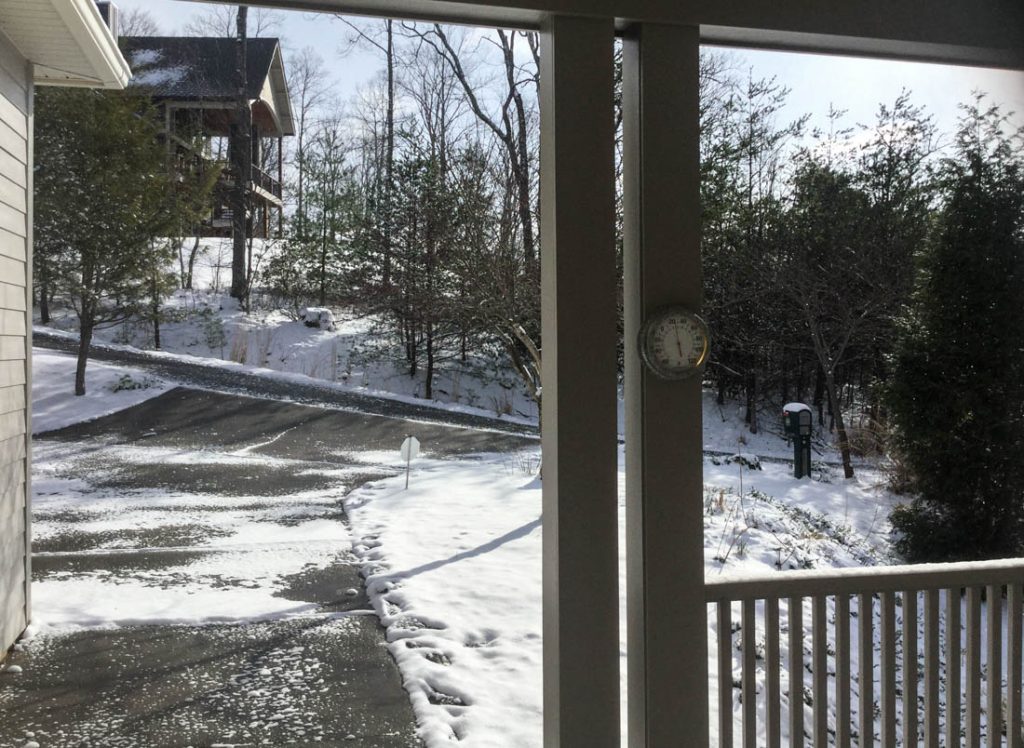 I just love the view! It's always changing. At night, when the sun sets, and it gets dark, you can see all of the lights in the town below.
We hope to retire here some day. In the meantime, it's a vacation rental and you can stay here. Get more info HERE.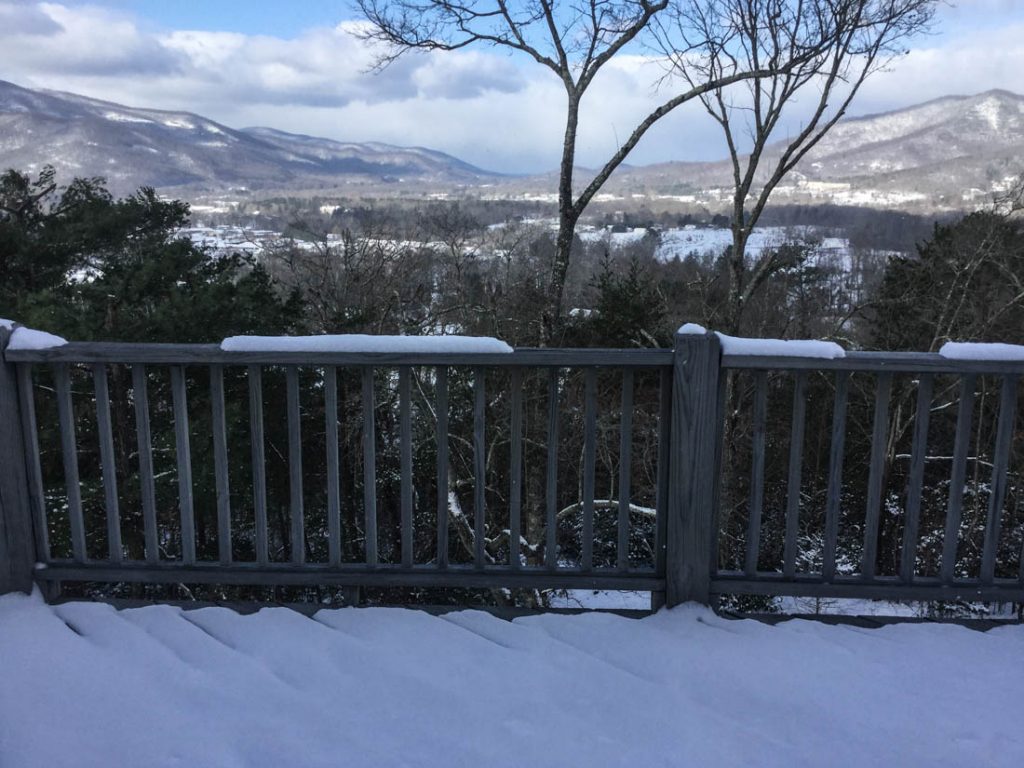 I'm always trying to learn and get new ideas, so we drove to one of my favorite neighborhoods in Black Mountain, NC, Cheshire Village. I love seeing the details on the homes here. The homes have a very custom feel. I'm looking for some ideas for our home. I want to add some exterior details and this place is a great place to get ideas.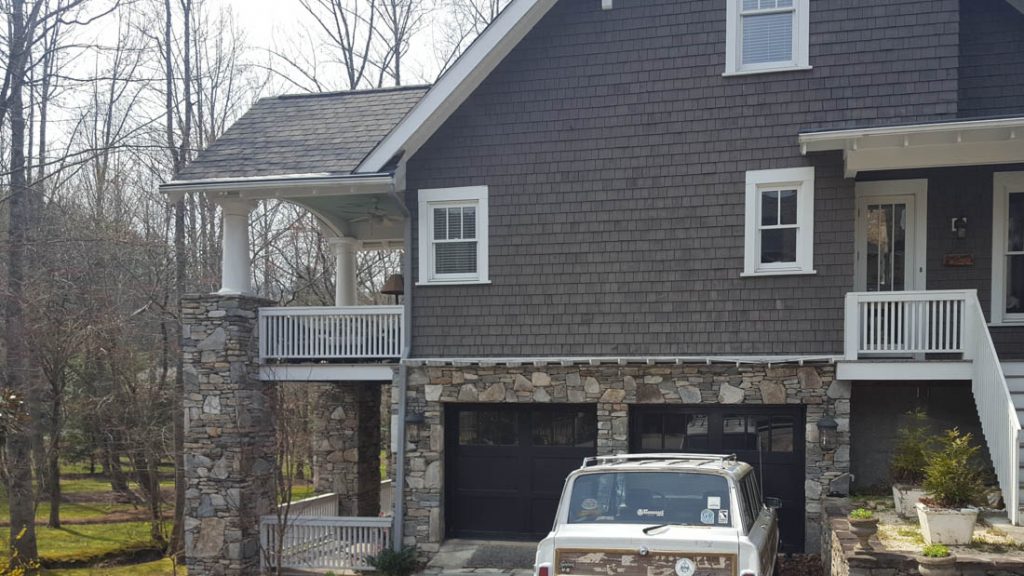 The details are amazing. I get so many great ideas here.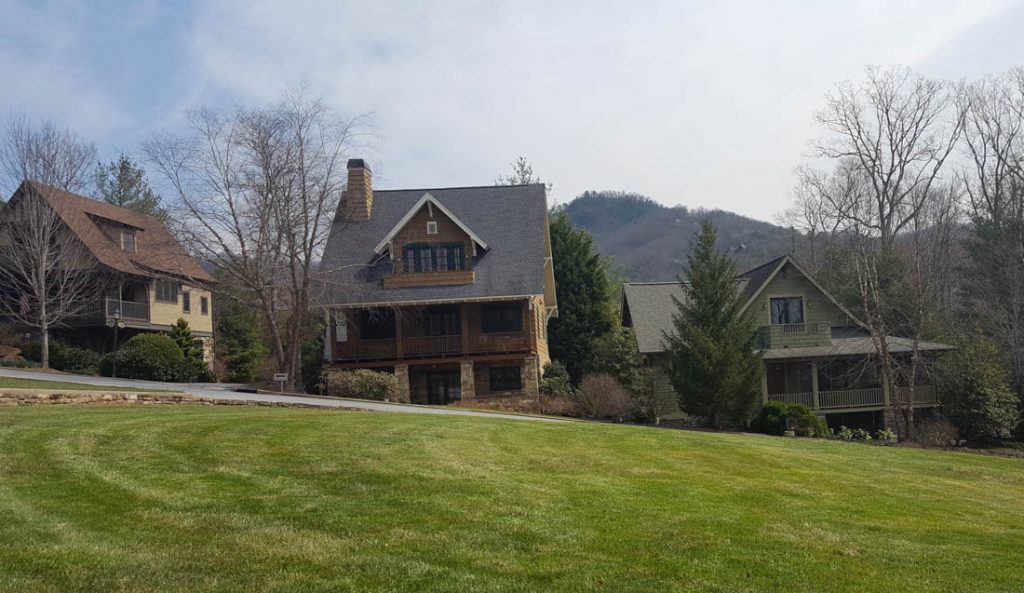 See what I mean?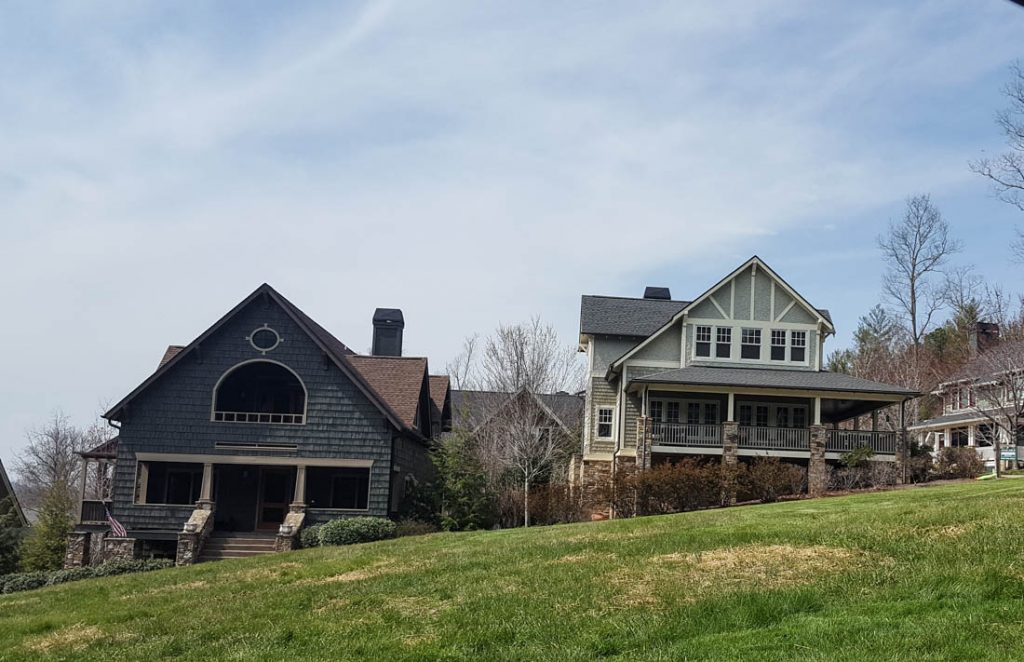 This house had amazing two story stone columns.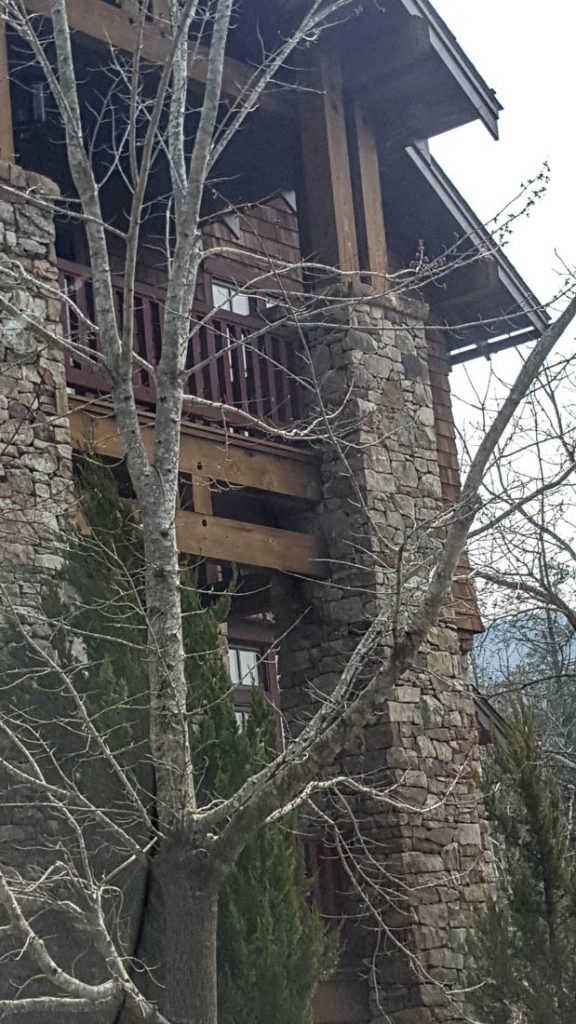 Our collie Molly got sick while we were gone, but she's been to the vet and is doing better. I think she gets stressed when she's not home with us. She's a home body, like me, so I can't fault her for that. We're home now, so she seems happy.
affiliate links
Looking for some great spring decor for your home? I've added several beautiful items to my Amazon page. I found a gorgeous spring wreath, some ruffled seat covers, a ruffled shower curtain, bargain lamps, a bolster pillow, botanical prints, a wood tray, and so much more.
Amazon.com/shop/CedarHillFarmhouse
We are a participant in the Amazon Services LLC Associates Program, an affiliate advertising program designed to provide a means for us to earn fees by linking to Amazon.com and affiliated sites.