Thanks so much for your support, and love!!! I told you I was closing my shop, and I got so many lovely notes from you. At the end of the day, it's the relationships that are important, and you are important to me. Thank you so much.
I was going to close it May 12, but I've sold almost everything in 2 days right after the announcement! There isn't enough left for me to keep it open until May 12. So I'm going to close it by April 30. That's this Sunday! So if you want something, please, please grab it now. We're busy packing orders this week, and the last orders should ship by May 5. I have signed copies of my book still available. You can always buy my book on Amazon, but it won't be a signed copy. The sale ends today!!
Now onto neutral rooms done right.

Today let's talk about what makes a neutral room work.
A neutral room has very little color in it, but everything is not exactly the same hue and shade. So, for example not everything should be a crisp white in a room. If everything were exactly the same color, the room can feel flat and blah. You want variations in the color. So I like to go with oatmeal, tan, gray, crisp white, and a soft creamy white in a room. I may paint some of the furniture, but not all of it. I think it's good to have some wood tones in the room.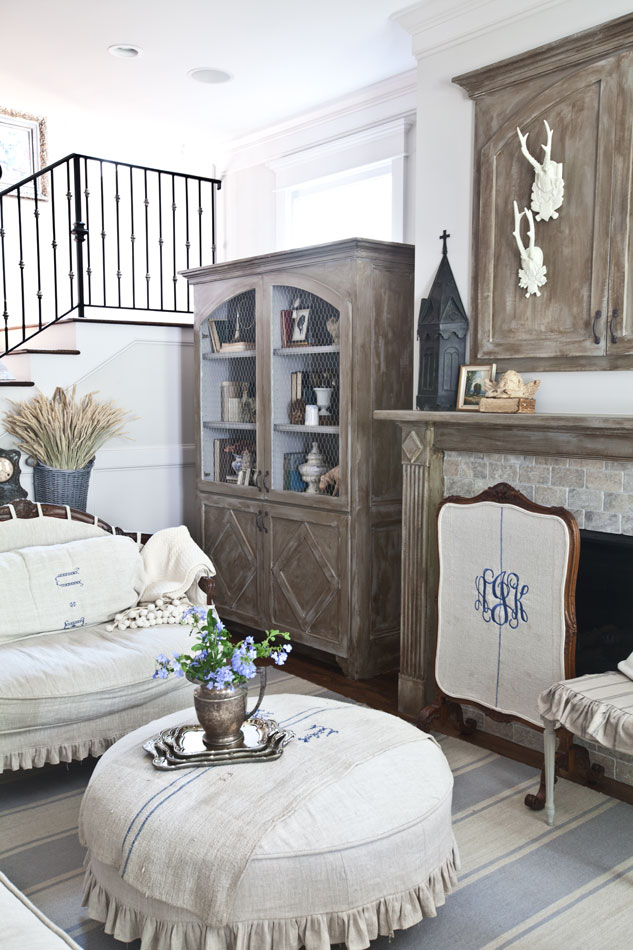 My living room above is neutral, although there's a bit of blue in the room. I would still consider it neutral, because there is very little color.
One secret is texture. Be sure to have various textures in the room to give it variation and interest. Something with texture might be a rug, or various types of fabric like velvet and linen. You don't want every fabric in the room to be exactly the same typically.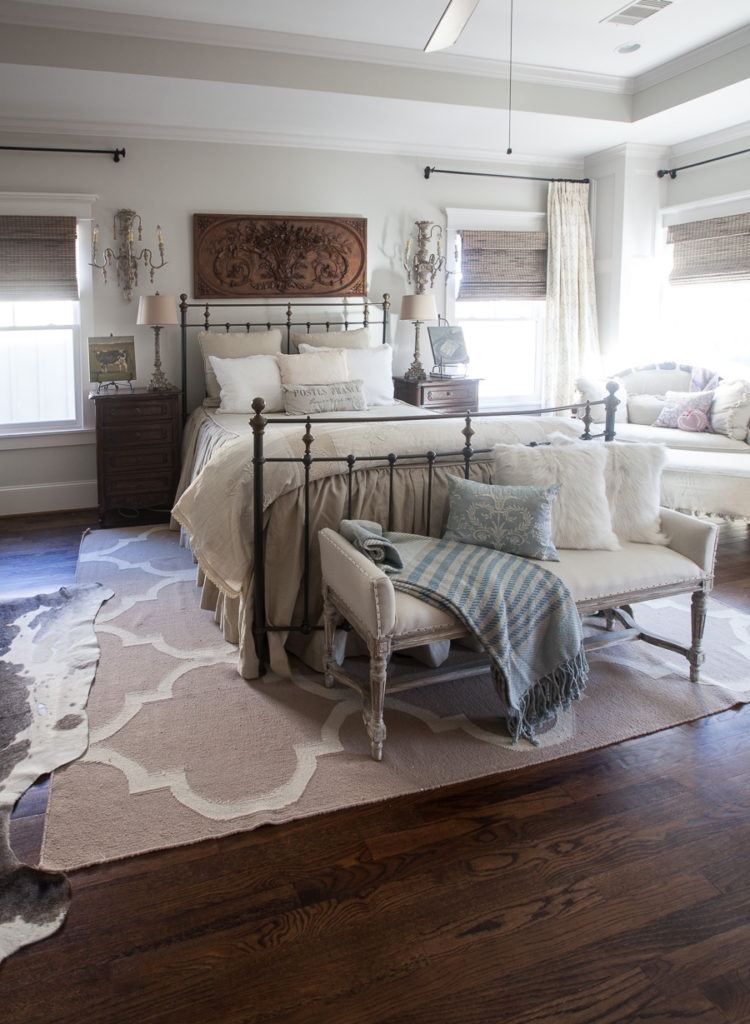 My bedroom has a wool rug, a cotton throw, furry pillows, and lots of linen. Again there's bit of color, but not much. Note all of the textures in the room including the bamboo shades.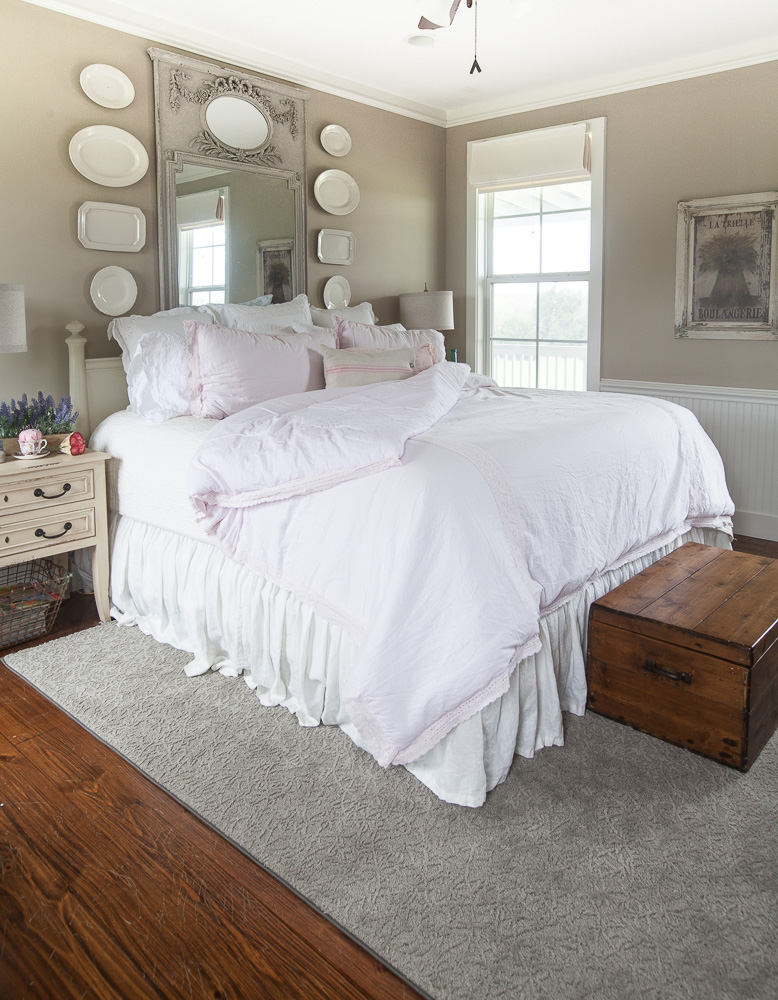 I would also classify the bedroom above as neutral, although the duvet is a soft pink. When you don't have a lot of color in a room, you have to add interest in other ways. It is harder to make it look interesting. Of course having a gorgeous piece of furniture helps. Without the color, other things about the room really come to attention. With less color, you begin to notice details you might have missed before, the curve of a leg, the color variations in the artwork frames, the ruffle on a chair.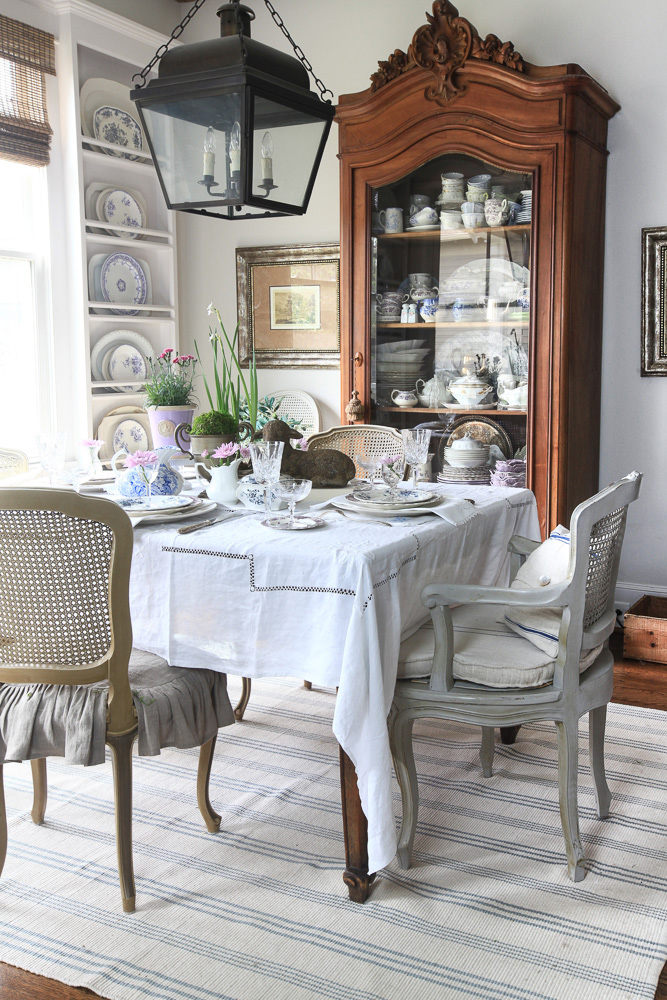 Note all of the textures and things going on in Yvonne's room below. It's beautiful and has very little color. It has shiny surfaces, crystal, greenery, a raised pattern on the bench, burlap on the lamp shade and so much more.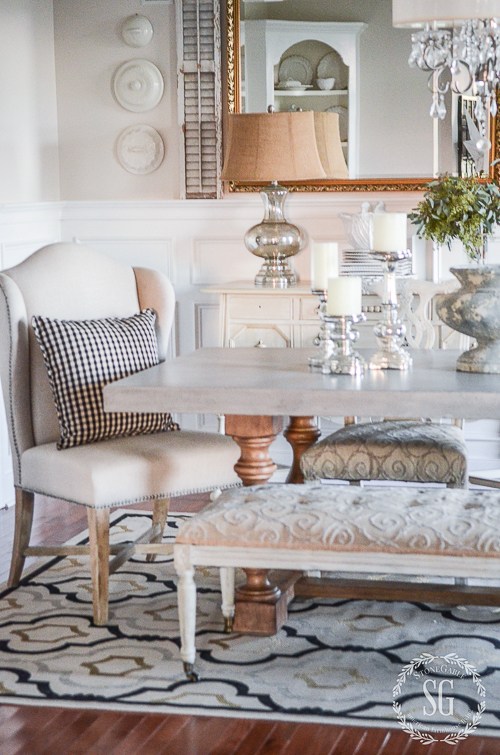 I do love color, a lot! But I keep a neutral room so that I don't have to change things to keep it in style all the time. Neutral is always in style. Patterned fabrics really come and go. I don't want to have to change all of my big pieces because the pattern is dated. Having neutrals means everything looks nice for a very long time.
But if you have colors, that's great too! I'm not against color, and I think there are many gorgeous rooms with lots of color. And I'm adding color to a few rooms to mix things up a bit. Obviously do what you love.