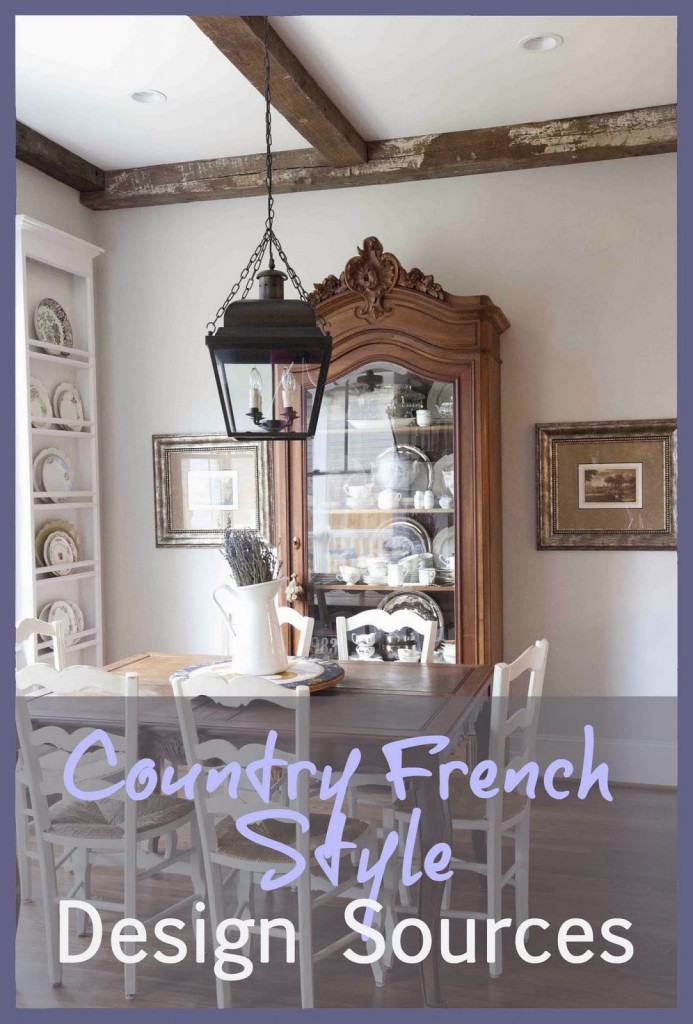 You've asked and now I am dishing on where I got many of the country French details in our new house. Sources for lighting, plumbing, tile, and granite and appliances can be hard to find, so I wanted share the sources for those details on my new house.  
And you know I don't like to overpay so these are the best deals I could find on the best products around. 



I'm not very good at keeping secrets any way.  Recently Mr. CH said that I should tell a certain person something. 

I said, "Uhh… you do realize you are married to a blogger, right?  And that we basically have no secrets?"


The story I wasn't supposed to share, yeah, you guessed it. It was already on the blog. Whoops!!


So if I wasn't allowed to tell you where I got my stuff, I would be in so much trouble.  So here goes… (just remember… you didn't hear it from me.)  


Rather than reinvent the wheel I'm sending you over to the Houzz.com article I wrote about our house.  Here I shared many of my sources, including hardware, plumbing fixtures, and lighting fixtures.  If I missed something you are interested in please leave a comment or email me with what you want to know info(at)cedarhill-ranch(dot)com.  Or if you got a preview of this post by email, you can always just hit reply and it will come back to me. 🙂