Happy new year to you! I am feeling refreshed and ready for 2019. For the first time in 7 years, I took off almost 2 whole weeks. It was glorious, even for someone who loves what she does.
I've been worn out from working too much, and it was time to take a much needed break. So here's what's going on right now (around here.)
My rug that I designed for Dash and Albert is Here!!! It's a flat weave rug made from linen (yes linen!)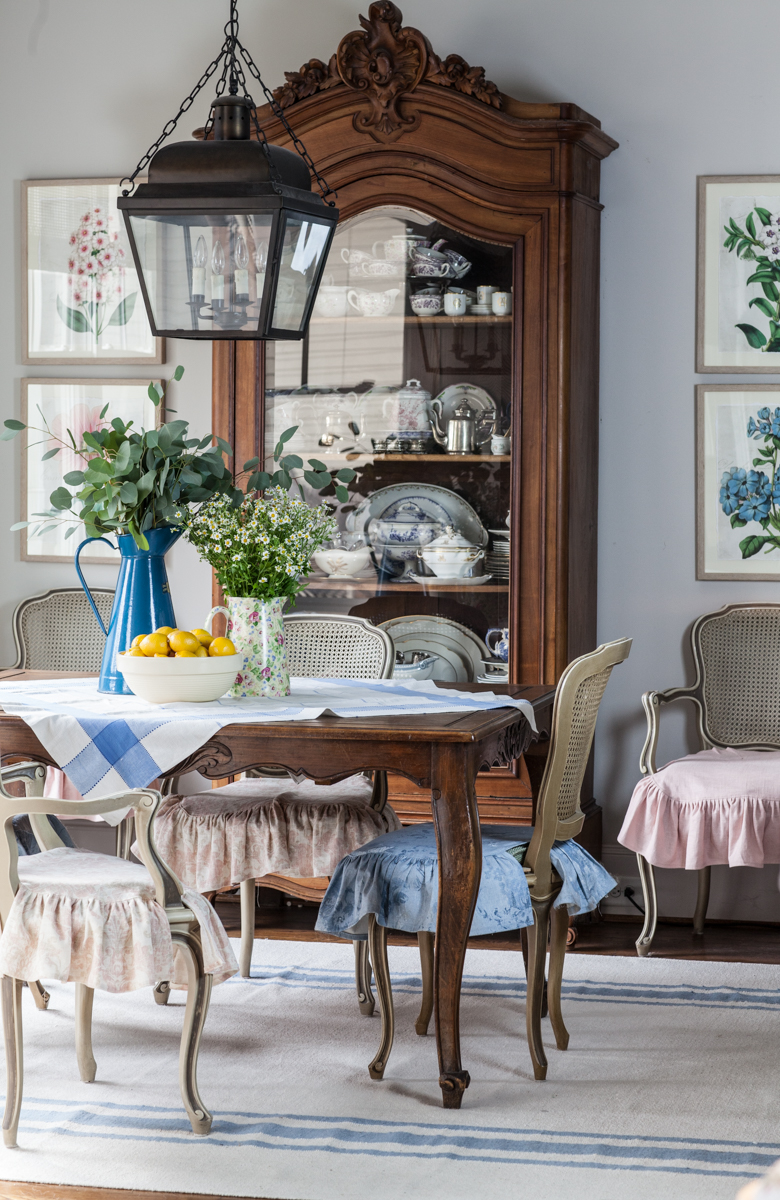 I am told by the experts that linen has properties similar to wool, so I expect it resist stains like wool does naturally.
I chose to put the rug in my breakfast room, and it works beautifully in here. Can you tell I'm adding more color to my home these days?
I also took a trip to NYC around the holidays and had a great time! I love going someplace special for tea when I'm in New York, so we ended up at Laduree this trip.  They are known for their macaroons.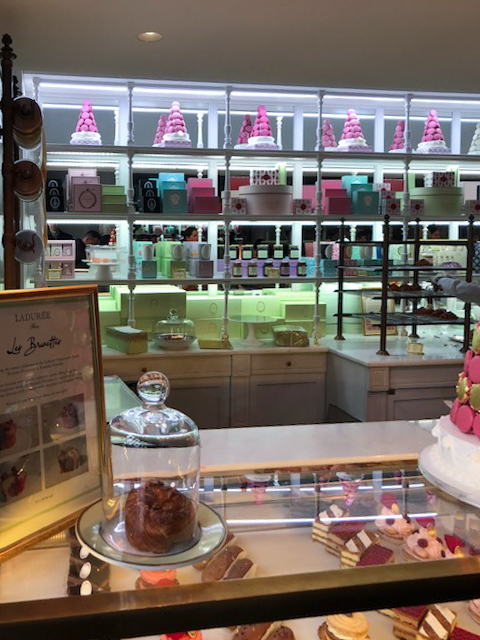 We also went to Bosie Tea, which is fabulous for a spot of tea. I also walked around around hotel enjoying the sights on 5th Avenue. Kelly, from our podcast DECORATING TIPS AND TRICKS, told me to stop in Henri Bendel, which I loved. It's a New York institution, but it is going out of business the end of this month. Times change. We also went to an antique shop. The owner told me they were about the only antique shop left in NYC, because the rent was so high.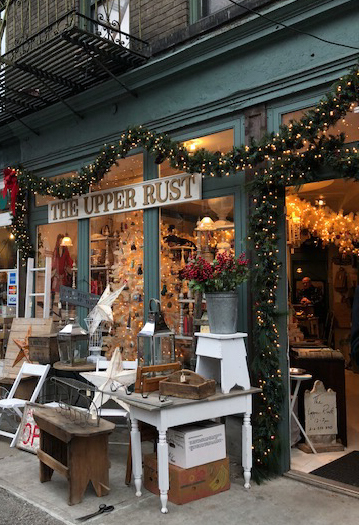 I enjoyed my trip, but the weather was dreary. I was happy to return to Texas to see sunshine and ditch my coat. Today was short sleeve weather. I went to Trader Joes to get some flowers and while I was there I grabbed some of my favorites. I love the low sugar cherry preserves. They remind me of my grandma's red dumplings. I didn't even realize they were made with cherries, until I tasted the Trader Joes preserves and recognized the flavor. We'll also addicted to the dark chocolate and peanut butter cups.