Oh yes, pinch me! My home is on the cover of Country French magazine! It was a long journey filled with peril and intrigue.
I'm not sure I can share everything, but let me try. Pull up a chair….
There was the photographer that contacted me about submitting my home to Country Living. I was all for it. I went through my back issues, but saw very little French decor in them. I wondered if they would take on my very French home. Then Donna from Meredith publishing (Better Homes and Gardens) contacted me about Country French magazine.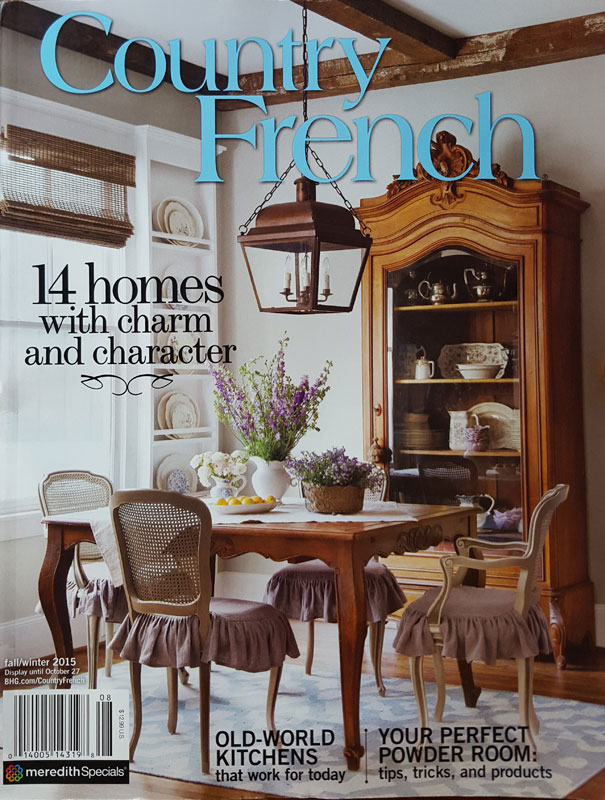 She explained the arduous task of submitting a home to Country French magazine, the presentation she would need to prepare including a slide show. There would be a pitch, a committee, a review period, and then a vote. That was January 2014.
But the kicker was I could not pursue submitting my house to Country Living and Country French at the same time. It's just not 'done'.
So I had to decide. Well, I made the decision to pursue Country French, knowing that would knock me out of the Country Living option. I thought and thought about it. Country Living is bigger but I felt that Country French was a better fit for my home. These big name magazines require an exclusive so it meant I could not let anyone else show my city house in a magazine until after it went to print. That was January 2014, and it is now August 2015. All of this time I have said no to every offer to showcase my home in a magazine online or in print. It was hard to decide, but this felt right.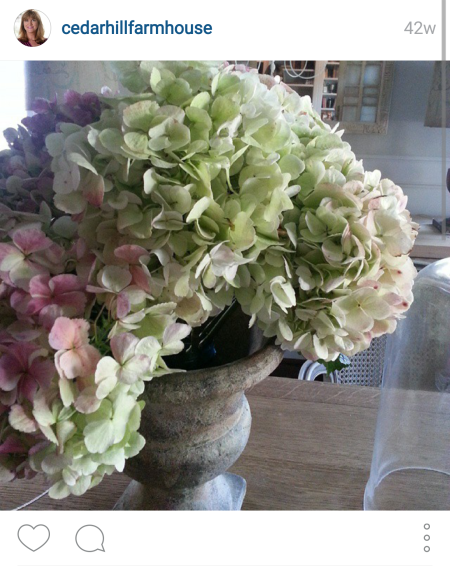 Then there was the first stylist who was assigned to come. We had long discussions, and lovely chats. The shoot was scheduled for May 2014. In our discussions, I decided to change out a few things before the shoot. The shoot was delayed to give me time to get curtains and a new table for the dining room which was being considered for the cover. The shoot was now delayed until June 2014.
I got everything all set up, and then the stylist was out of the picture. I still don't know what happened, but she was suddenly out of the picture. But Donna stepped in and said she would come do it. She's an amazing stylist (and regional editor) and has done several covers for Meredith over the years. She was in the middle of a move from NYC to Dallas, so she needed to delay the shoot to August. Then there was another delay and they finally came in Oct 2014.
She was at my house for a few hours on Weds to set up. Then on Thursday and Friday they did the photoshoot, with Donna, the photographer and photographer's assistant. A big box of flowers arrived from California. Donna came and worked her magic. Sometimes furniture was adjusted for a better angle, the table would be set up, then changed, then tweaked, and tweaked and tweaked.  And then I would say, "Wow!" The photographer would do some test shots, then adjust the lighting, and many more photos would be taken. Most photoshoots are one day long, but this one was a day and a half, since they did a cover try. So yes I knew it might end up on the cover, but mine was not the only cover try for the issue. They did a cover try in the dining room and the breakfast room. When I saw the photos, I knew the breakfast room had a much better shot of making it.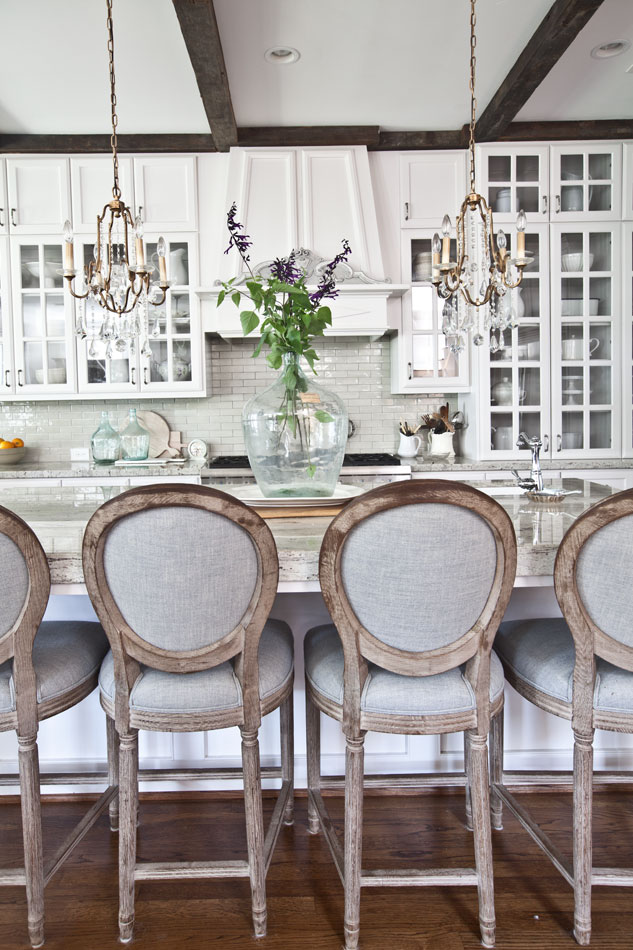 Things were pulled out of my cabinets and moved about. I was asked to change a few things. There was the white dish incident of 2014. Later Sarah contacted me for an interview. She then wrote a beautiful article. Next the editor asked me a few more questions. There was fact checking, and then it was April 2015. So then came the wait to see if my home made the cover. There was a congratulatory email to say "Congrats you made the cover!" I was elated and confined it in a friend who is in the industry. She cautioned me that things change at the last minute and to not believe it until I see it. So then I questioned whether it would really happen. 
Then a blogging friend messaged me to say she saw the article in the supermarket. I said, "Did I make the cover?" She said, "No." I admit I was crestfallen. I had dared to hope, and then… in an instant it was over. Then I realized she meant I personally was not on the cover. (Not what I meant.) So it wasn't over yet; the fat lady had yet to sing. I drove to several stores that night, but no magazine. I asked around, no one had seen it yet.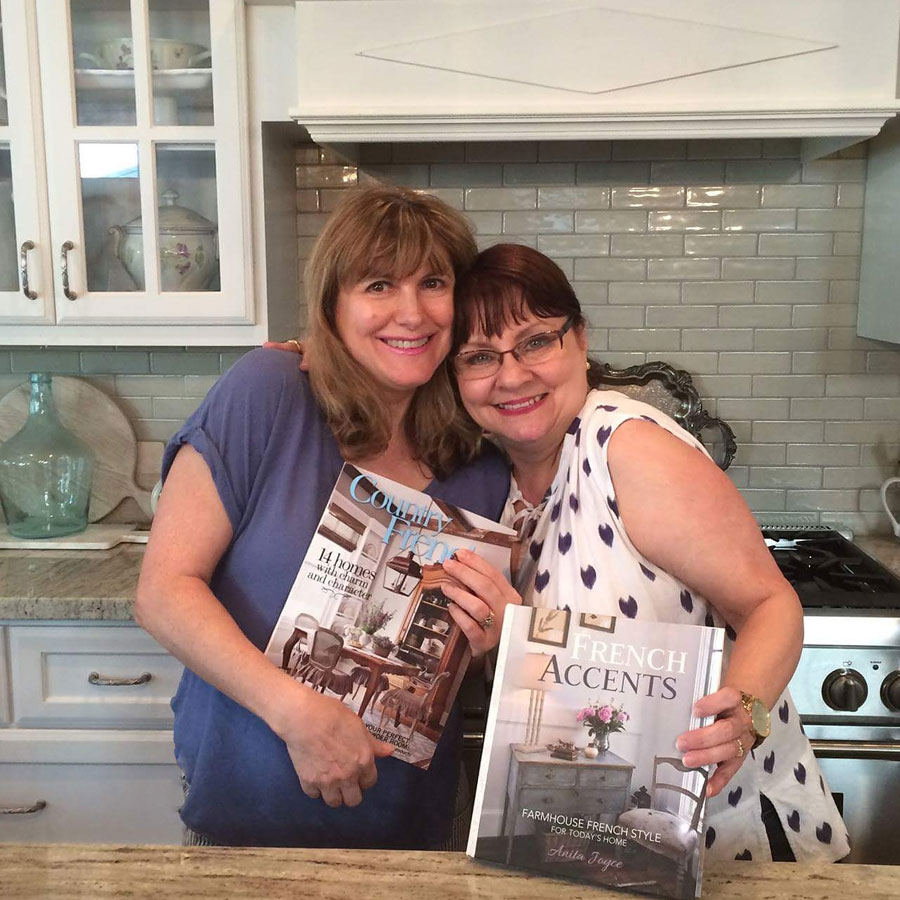 The next day, my friend Caroline texted the photo of the cover from the grocery store aisle. And there was my breakfast room.. on the cover. But you already know that, don't you? The photos is of me on the left and my dear, sweet Peggy on the right with my book and the magazine.
Want a signed copy of my book? I've got one waiting for you.