This shop has been compensated by Collective Bias, Inc. and its advertiser. All opinions are mine alone. #OrganizeWithZiplocSpaceBags #CollectiveBias
I had an errand day with my daughter last Friday. First, we stopped by to pick up my computer. I had left it for some repairs. Sadly they were not able to fix it, but that's another story. Next, we headed to Lowe's before we went to lunch. I found the Ziploc® products on aisle 31, but you can find them HERE. You probably know this, but they may not be on aisle 31 in your store. I love being organized, so this is my kind of aisle.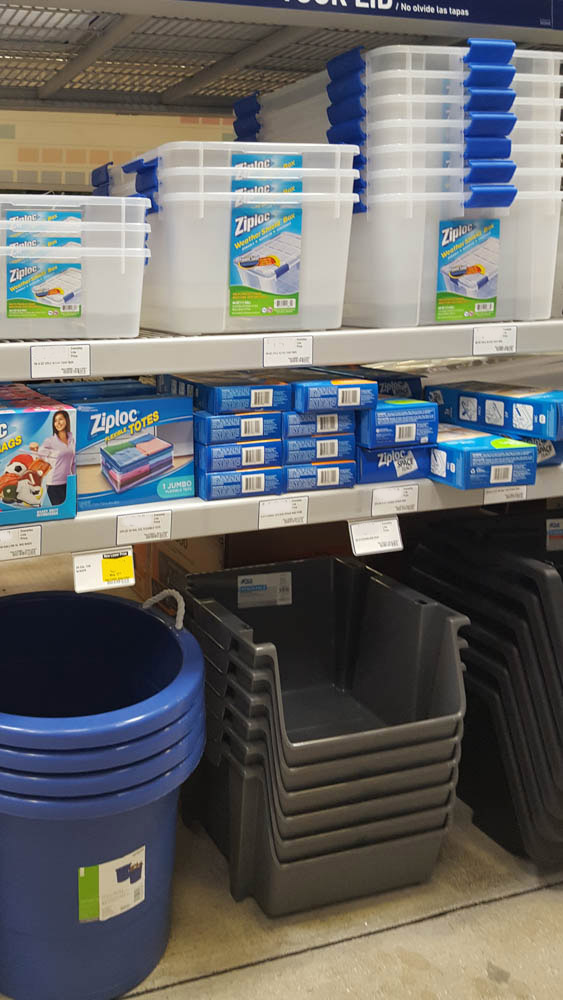 We selected Ziploc® Space Bag® 3 Bag Flat Variety Pack and Ziploc® Flexible Totes Jumbo. The boxes were compact and lightweight.
We did the self-checkout and were on our way to a delicious lunch. I ordered a salad, while a certain somebody ordered breakfast tacos. They were massive!  After lunch we might have stopped to get some cupcakes, but I'm not sure I'm allowed to say that. Then we swung by the computer store where I bought a replacement computer. It was a very successful trip! Now we had to brave rush hour traffic to get home. No worries, the radio was on my favorite station that plays 80's music. And when we got home I knew I was going to
organize some of my things, and

eat cupcakes.
After we got home, I was excited to try out my new things. My friend Yvonne from Stone Gable has been talking about her Ziploc® Space Bags® for a long time, but honestly I had never tried them. I was looking forward to using them. Today we'll focus on the Ziploc® Space Bag® 3 Bag Flat Variety Pack and Ziploc® Flexible Totes Jumbo.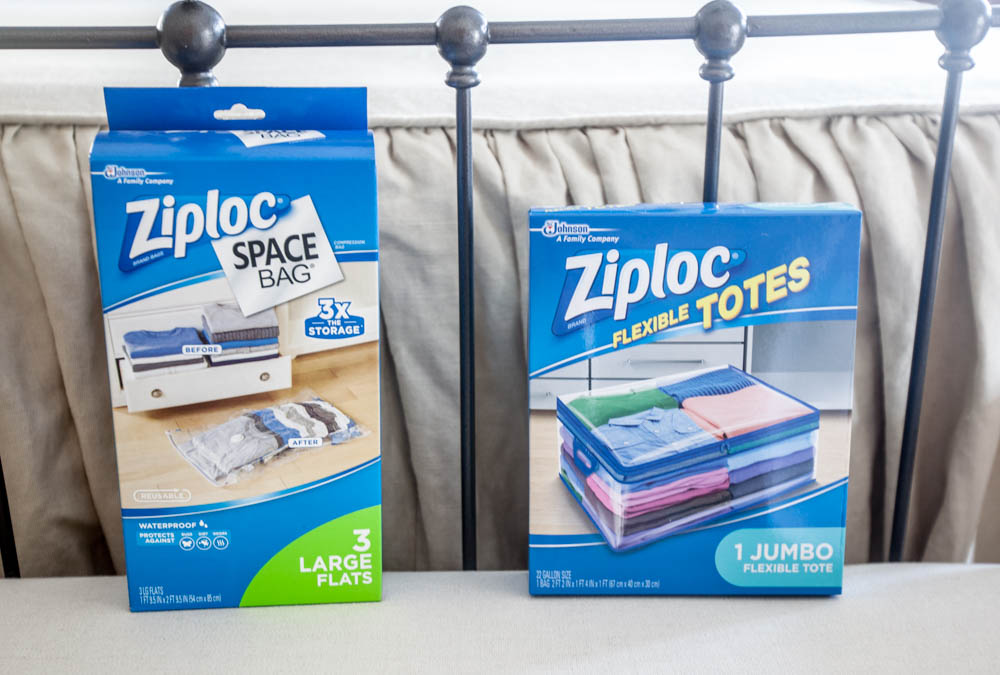 First, let me say the Ziploc® Flexible Totes Jumbo is really a nice size. I had a stack of quilts and I wasn't sure how much would fit in one bag. The tote was in a small box and looked pretty small at first glance.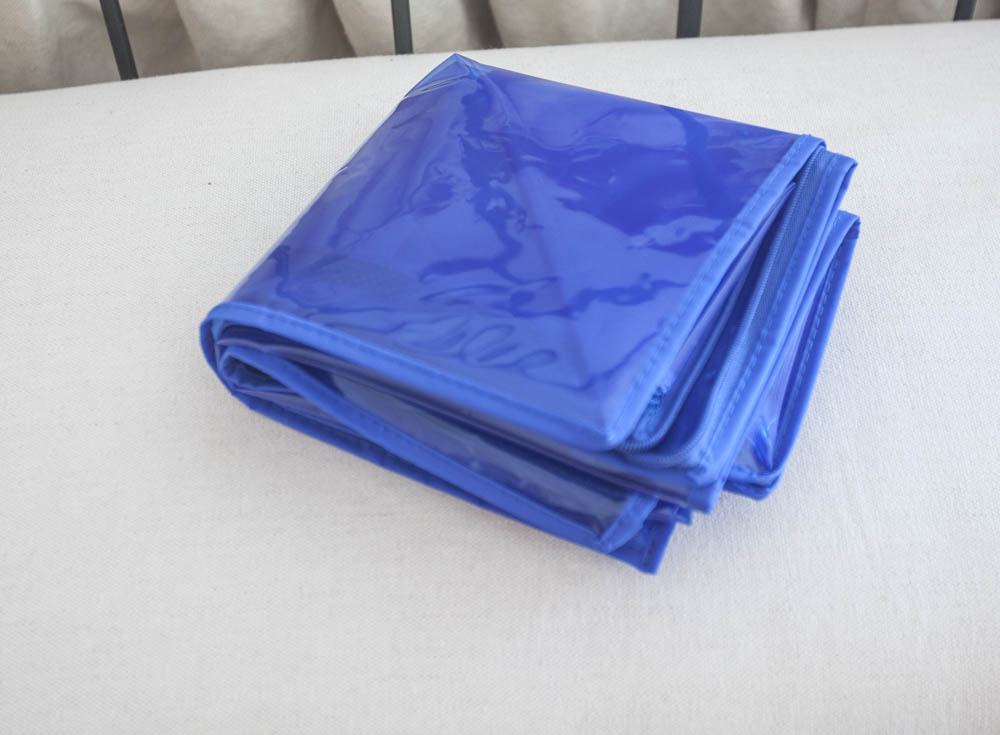 But when I unfolded it, I realized quickly it was definitely a jumbo.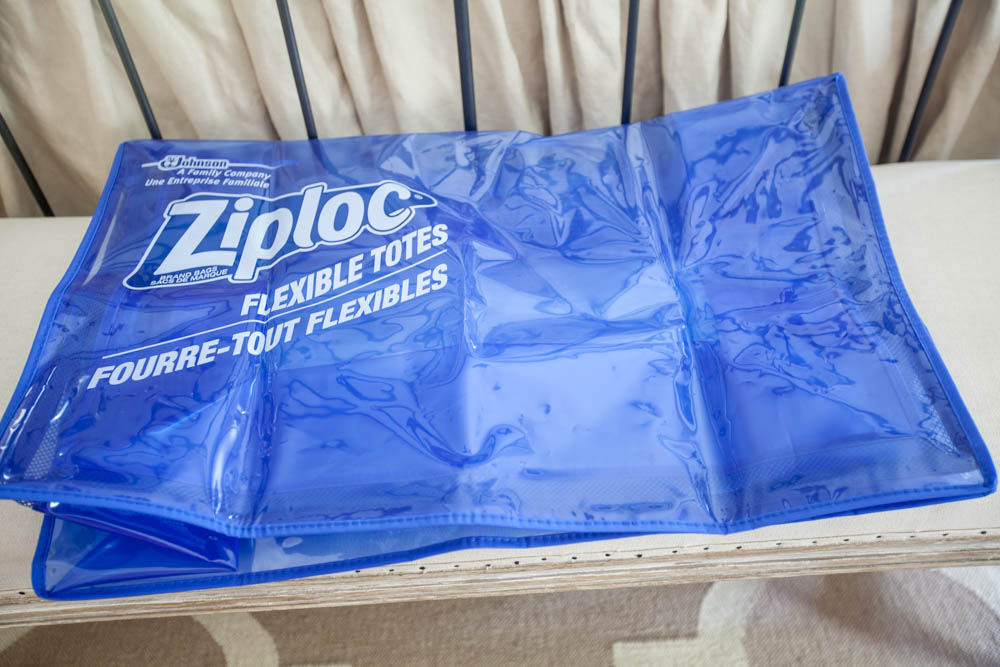 I was able to store quite a few quilts and towels in here.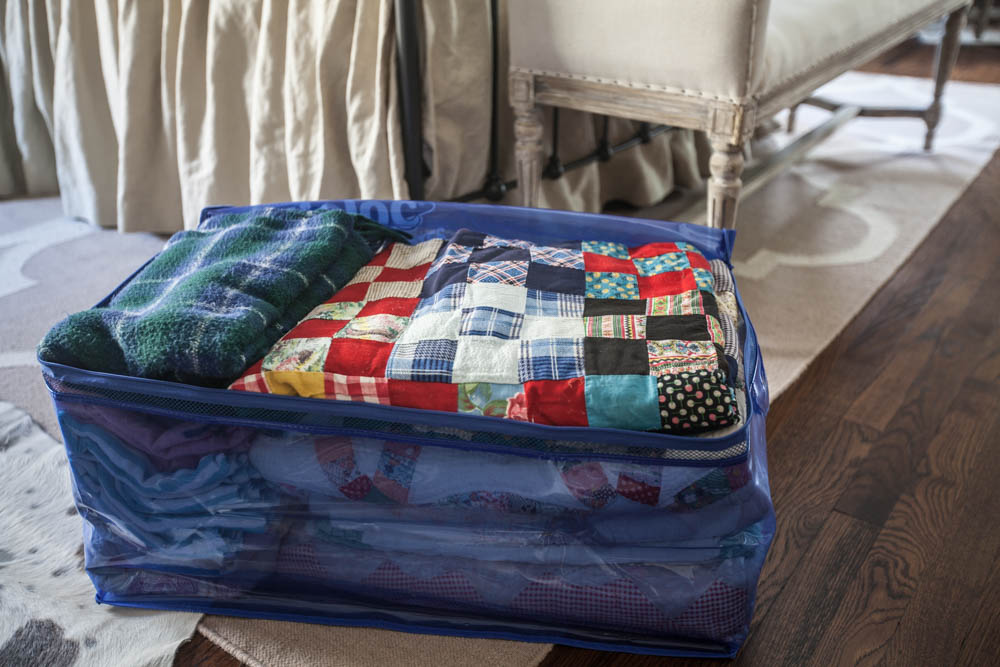 See what I mean? There are at least 3 quilts in there and some throws too. The bag really keeps my quilts clean and dust free. And the flexible tote is reusable. When not in use, it folds, and takes up little space.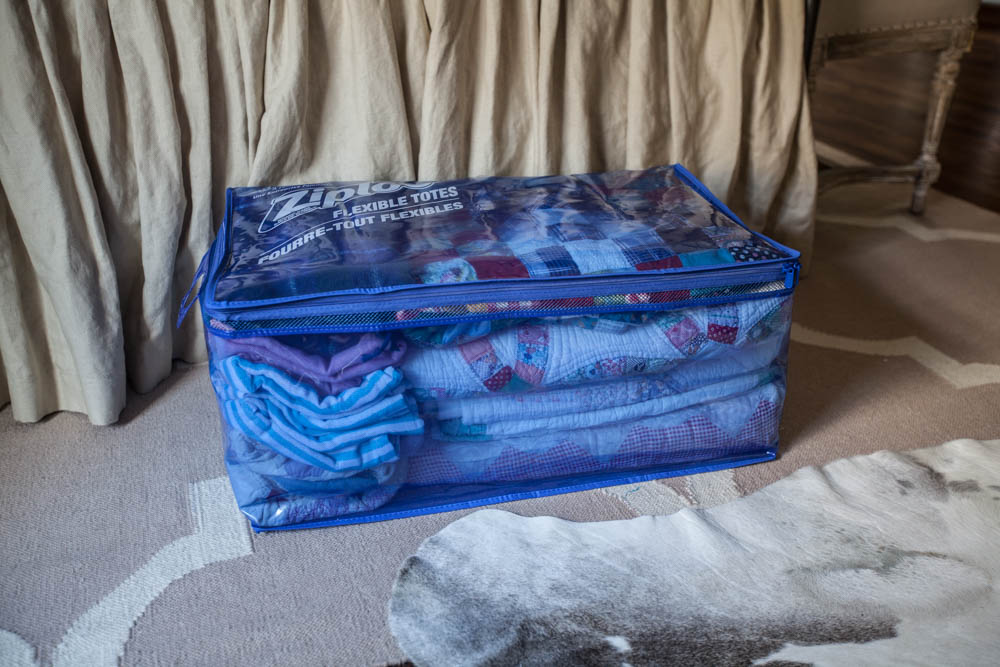 We also used the Ziploc® Space Bag®
This was fun! I added several things to the bags. First I put in a pillow so I could see how the bags work.
Here's the before.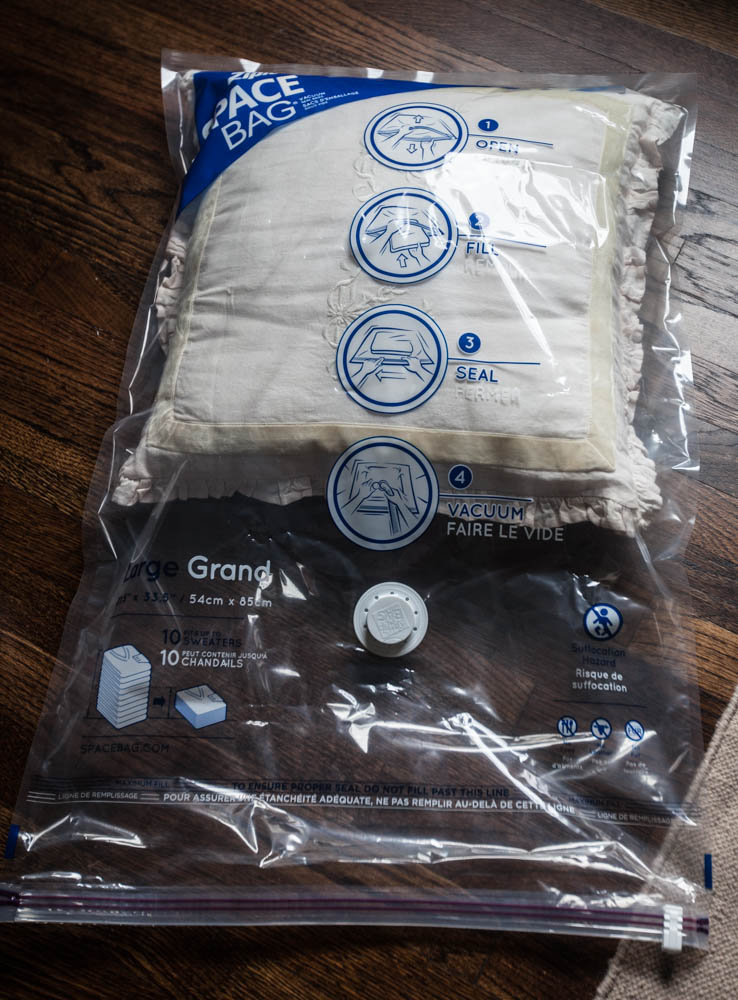 And here is the after.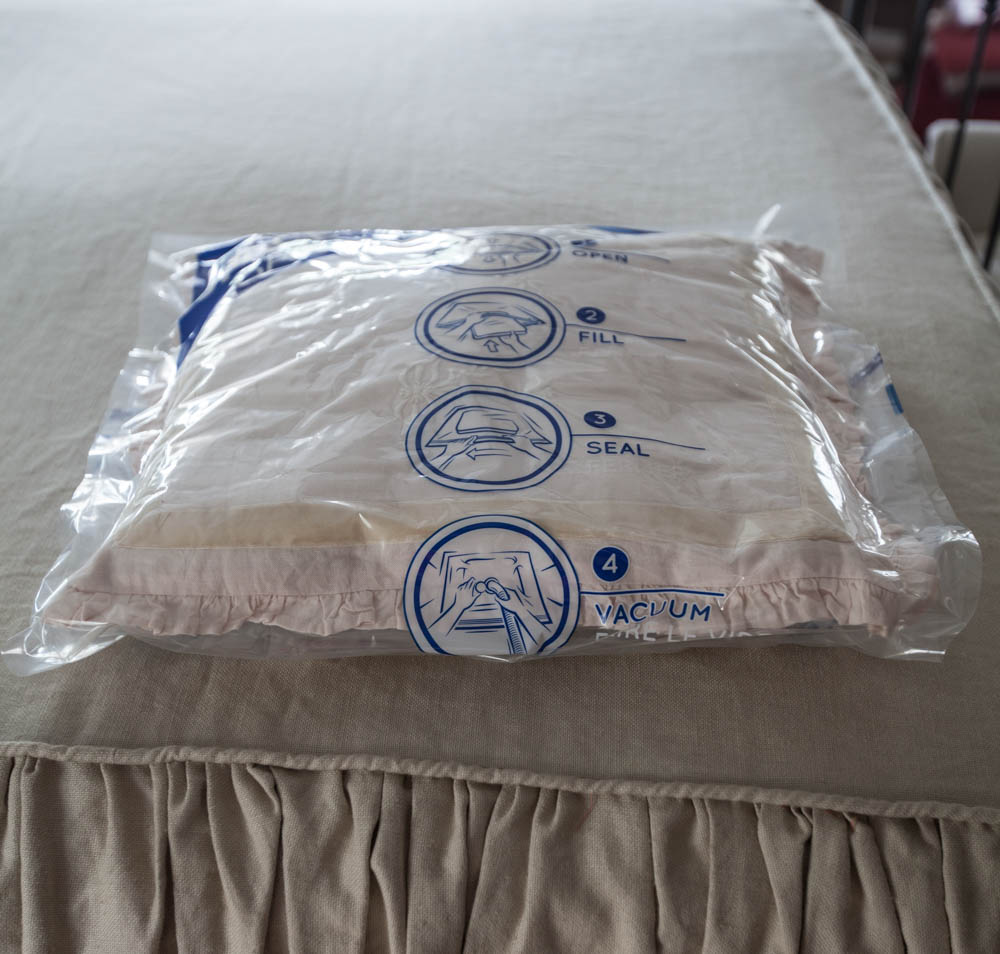 The bags use a vacuum system so they take up less space than conventional bags. They provide 3x the storage as compared to uncompressed storage volume.
I'll show you how they work. First you insert your items, then slide the clip to seal the bag closed.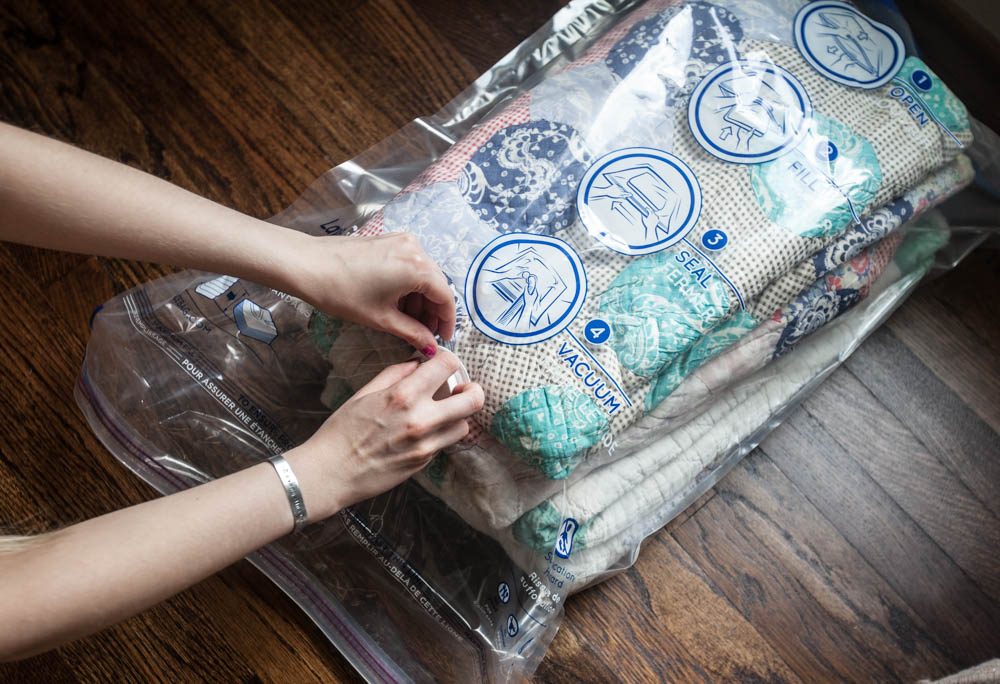 Then you open the vacuum valve and insert your vacuum hose.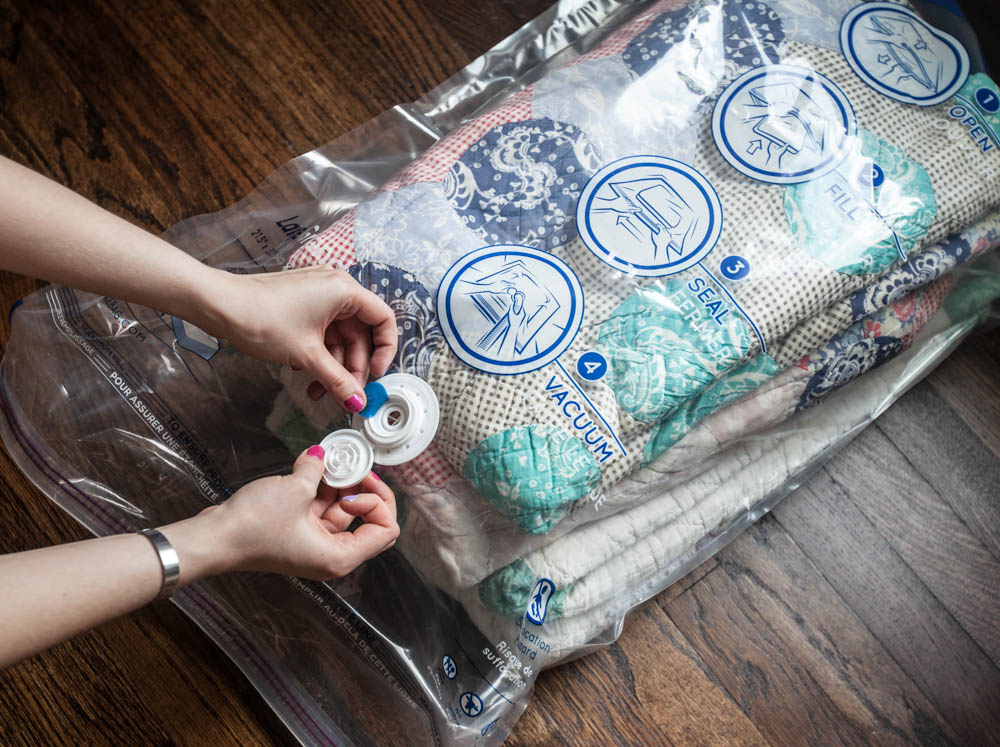 My vacuum doesn't work with attachments, so I happened to have an air pump for our air mattress. That works too! I simply set it for air removal.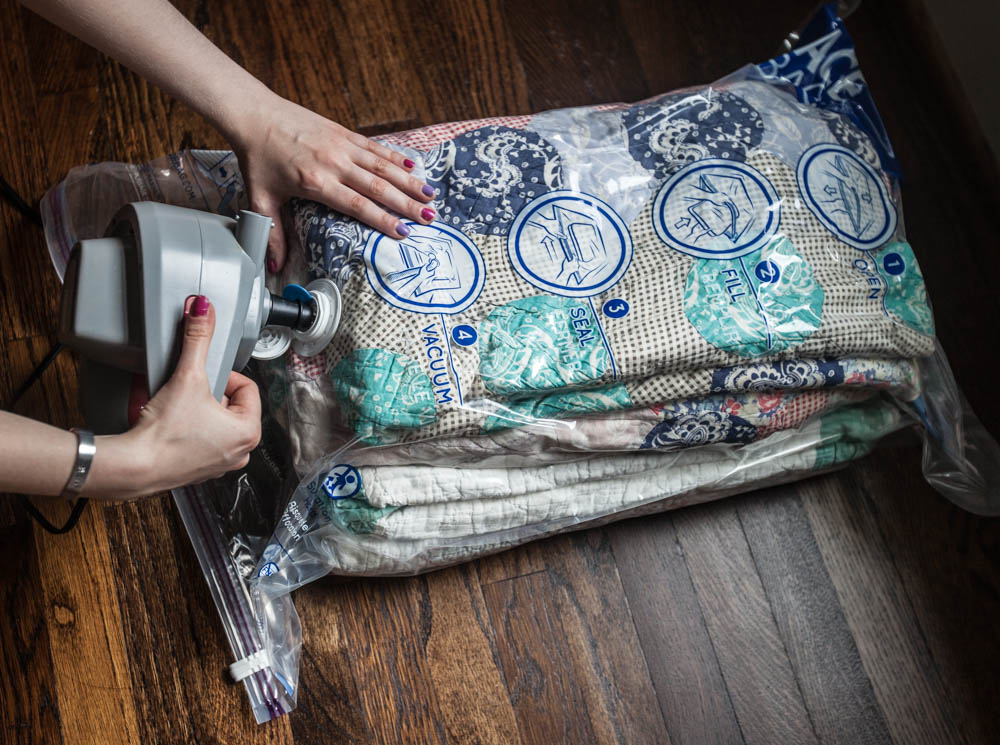 The most fun part was using the pump to remove the air from the bag. Check out our video below.  

You can find these products at your local Lowes store or online HERE.
You can find these products at your local Lowe's store or online HERE.
See? You can't even tell that I have stuff stored under my bed. It will be our secret.