We talk on our podcast Decorating Tips and Tricks a lot about redoing a room in a budget. I used to always buy a patterned sofa. Then a few years down the road, I would tire of said sofa, and I couldn't wait to get rid of it. This is an expensive way to change the look of a room. On our podcast, we highly recommend that you find fairly neutral, good quality furniture and then change out your look with pillows. This way you can completely change your look without spending hundreds or thousands on furniture.
It's amazing how different a room can look when you change the pillows and throws. We also suggest you buy good quality pillow forms so that you aren't switching out the actual pillows, only the pillow covers. That way you don't have to store a bunch of pillow forms.The covers that are out of season can be stored easily since they lie flat. Then bring them out when you are ready for them, and store the extras until later.
Which brings me to my favorite pillow that I adore. It's a double ruffle box pillow in ticking. The thing I love about it is that you can use it for a pillow, a seat cushion, or even a floor cushion. A pair of these would be great on a bed too.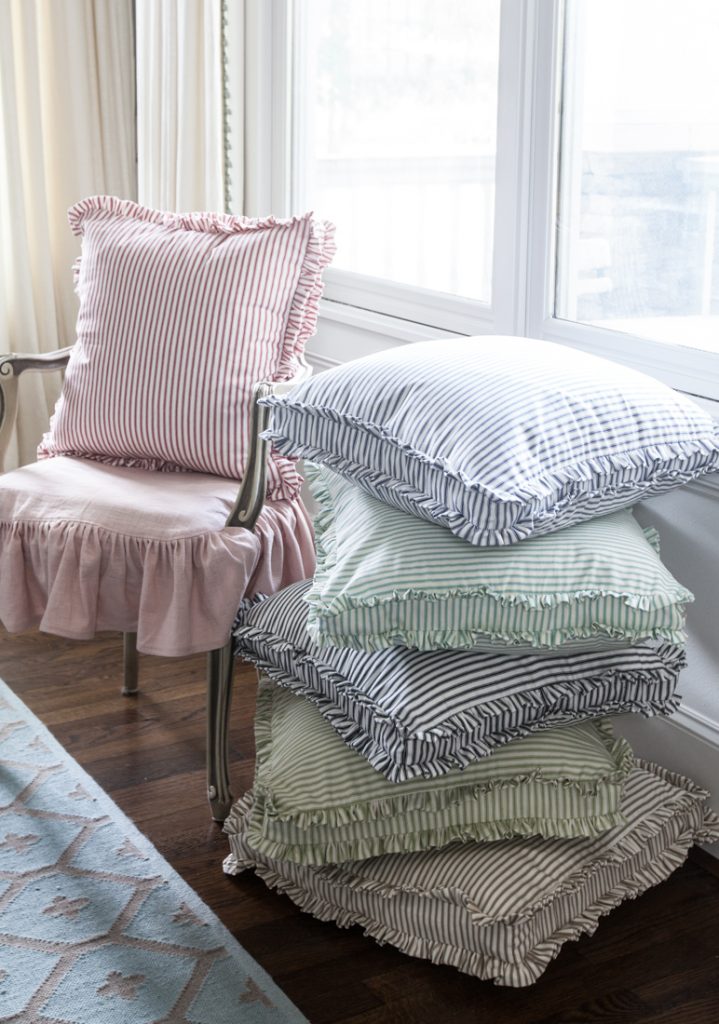 These pillows come in 6 colors and I have a collection of all six. That's right, I love these pillows that much.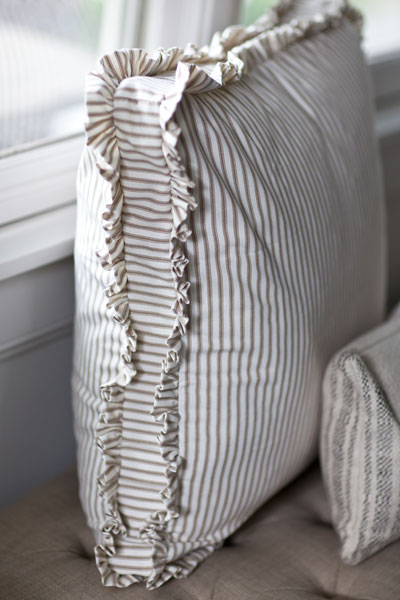 They mix well with my other pillows also.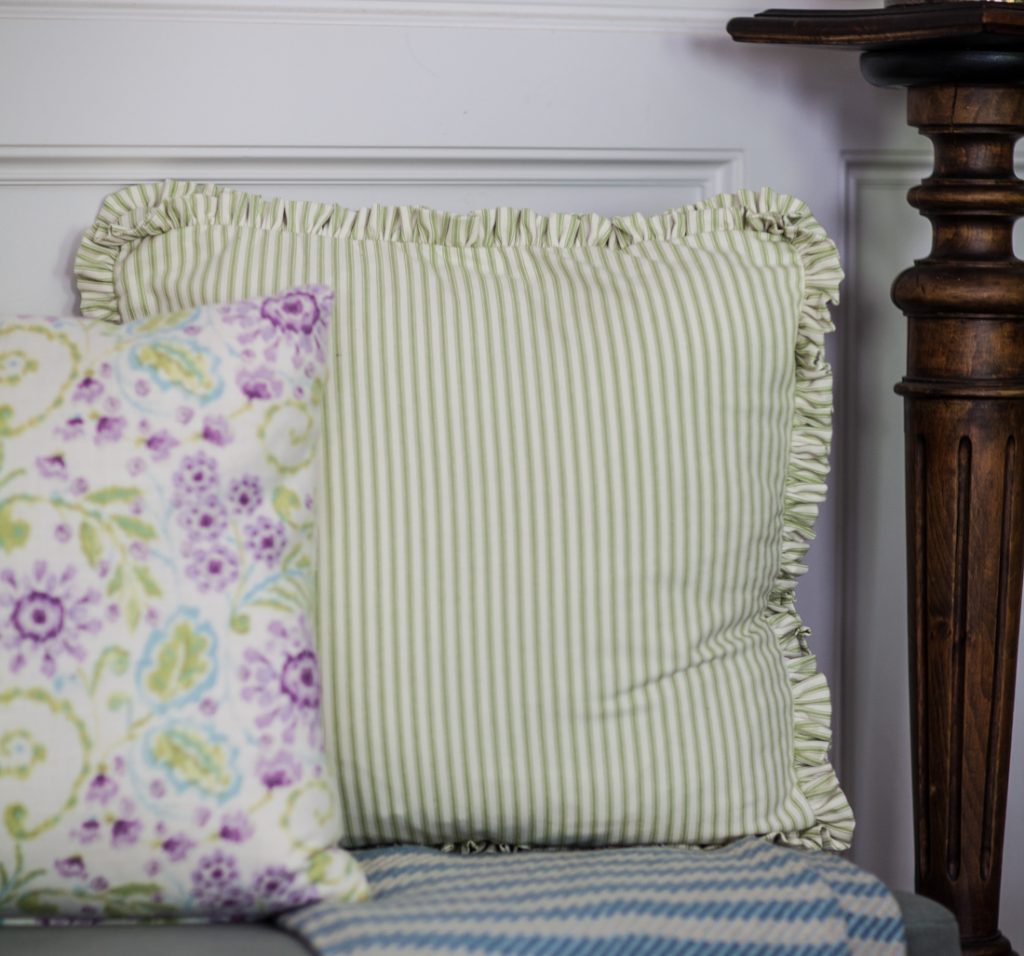 See what I mean? Since I sew, I know how much work it takes to make a box pillow with a double ruffle and a hidden zipper. That's why I'm really quite excited to let you know that we're offering these pillow covers for $55 each with free shipping! This sale has ended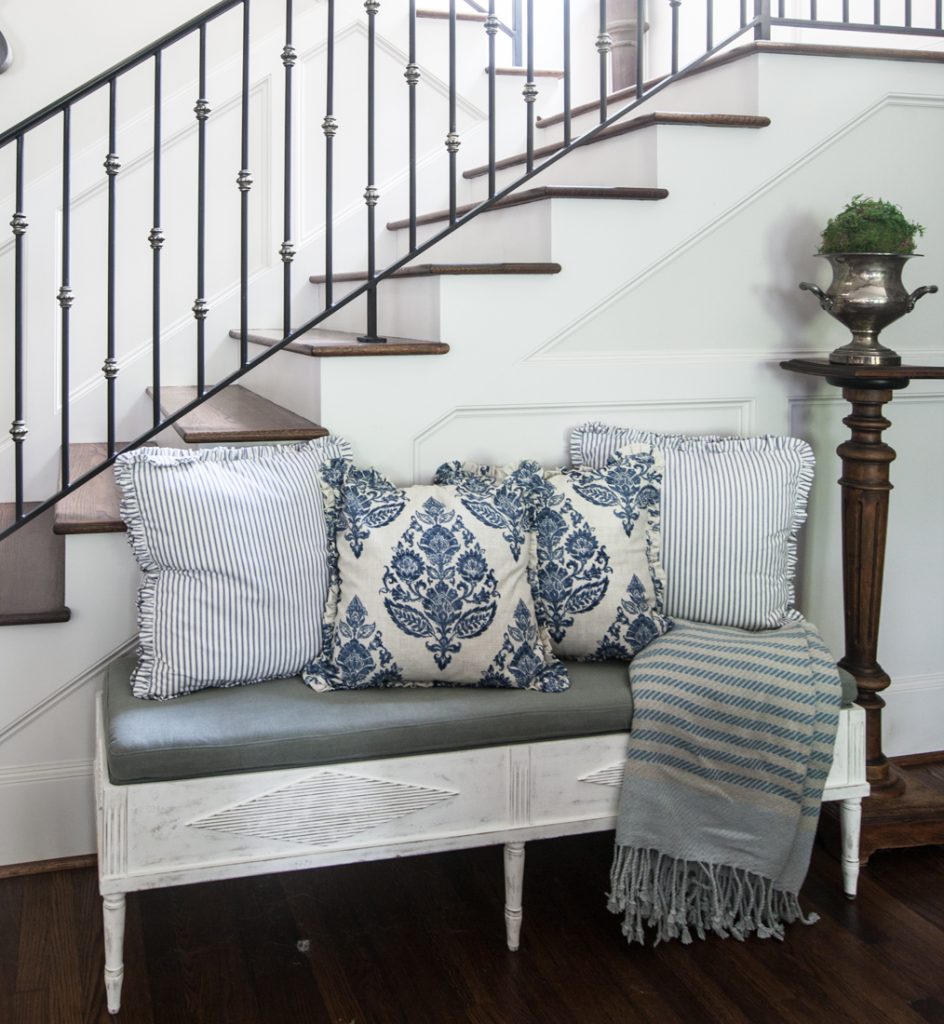 Speaking of ticking, I adore using it everywhere, including on my settee mattress. Since people always ask, I will share that the cushion is not available any where. I simply asked a nearby upholstery shop to make the cushion to fit my crib. This is a French crib and it's not the size of a normal crib mattress, so I had to get one made. I have bought American antique cribs before and for those, you can often buy a crib mattress and it fits perfectly.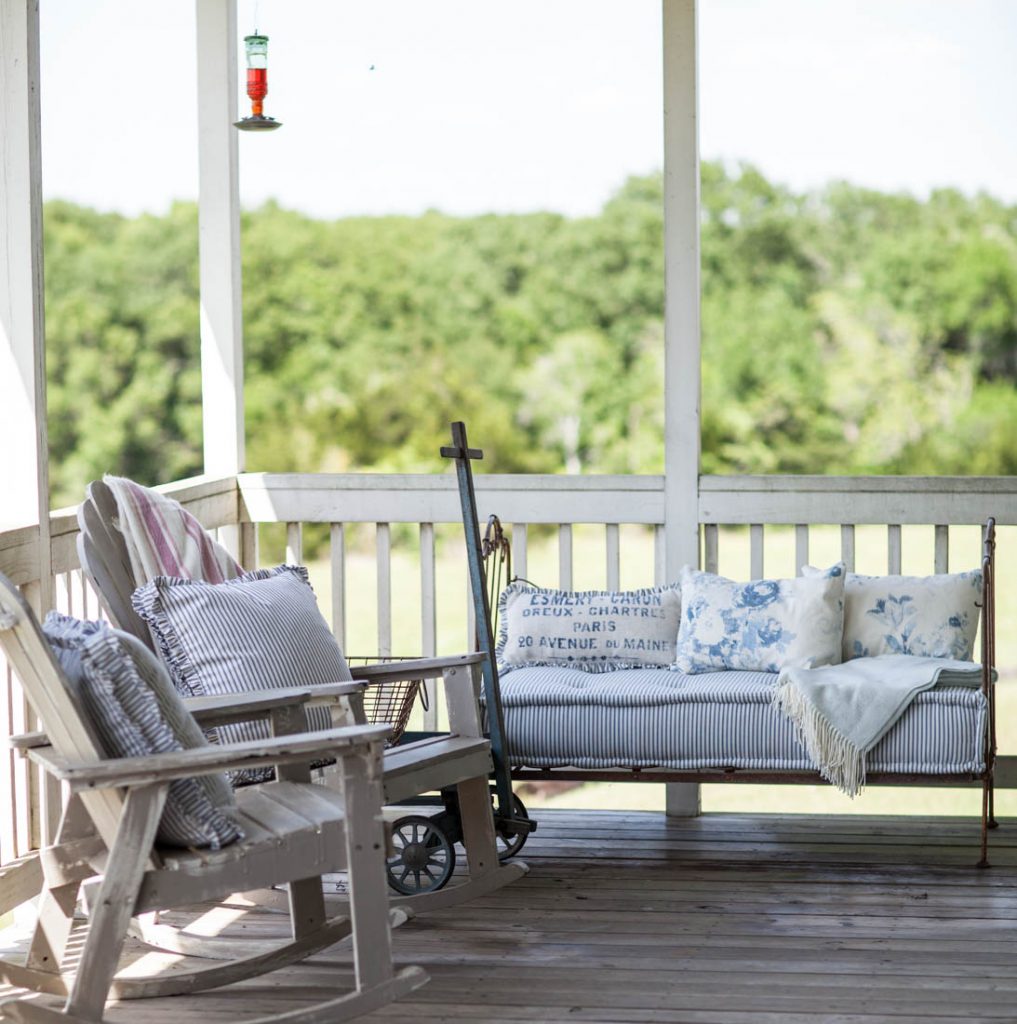 Here is a pillow with a lavender botanical on it that I love.