If you are looking for some fresh ideas, I hope you'll find some today. I wanted to share some of my favorite ideas that I"ve seen or used over the years.
Of course, my first tip is to…
Shop your house. Move things from one room to another. It keeps things fresh, and you might find that something that looked okay in one room, looks amazing in a different room. I do this all.the.time.
Add a plant or two, or three. They add so a ray of happiness to any room. I love ivy and ferns.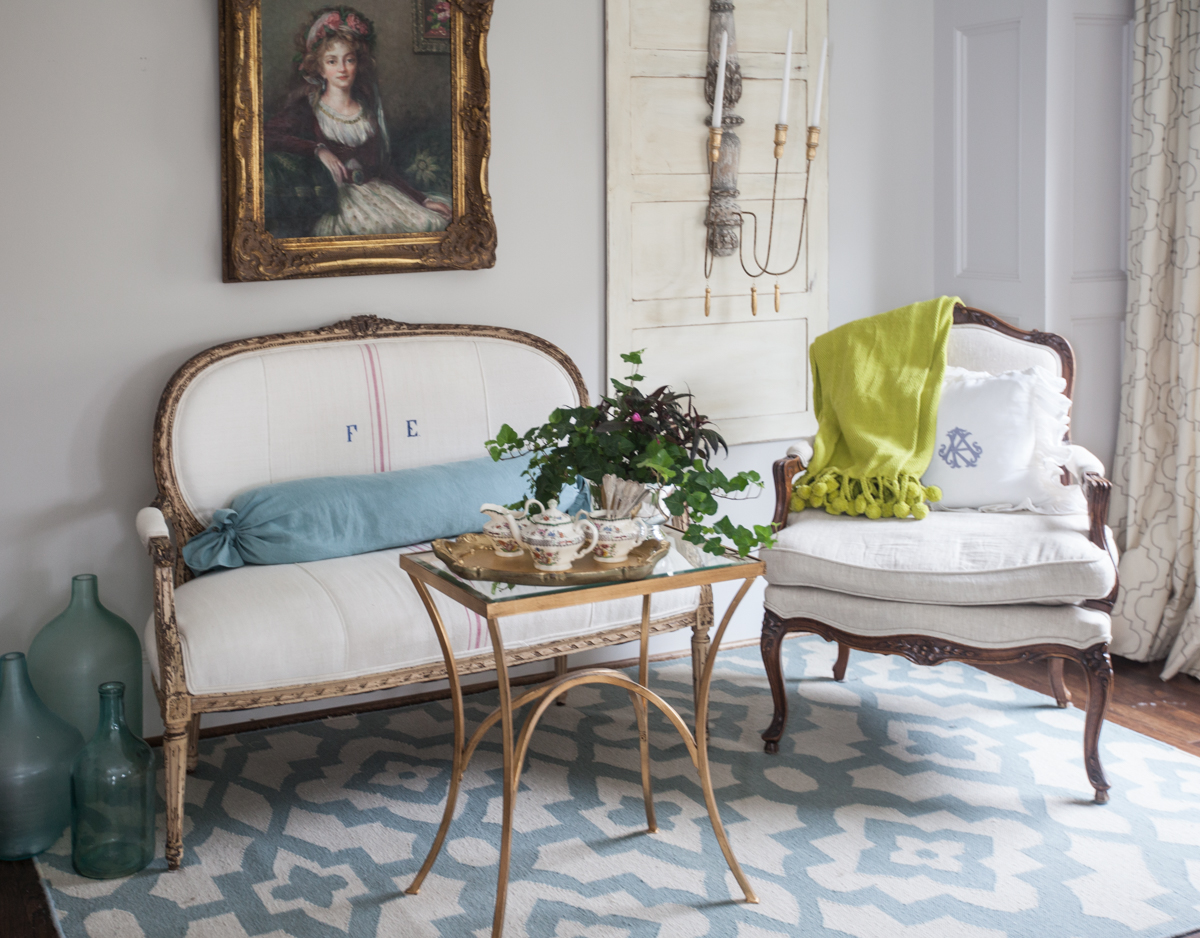 Use botanical and architectural prints! You can buy the prints then have them framed to save money. We've got sources for the prints HERE.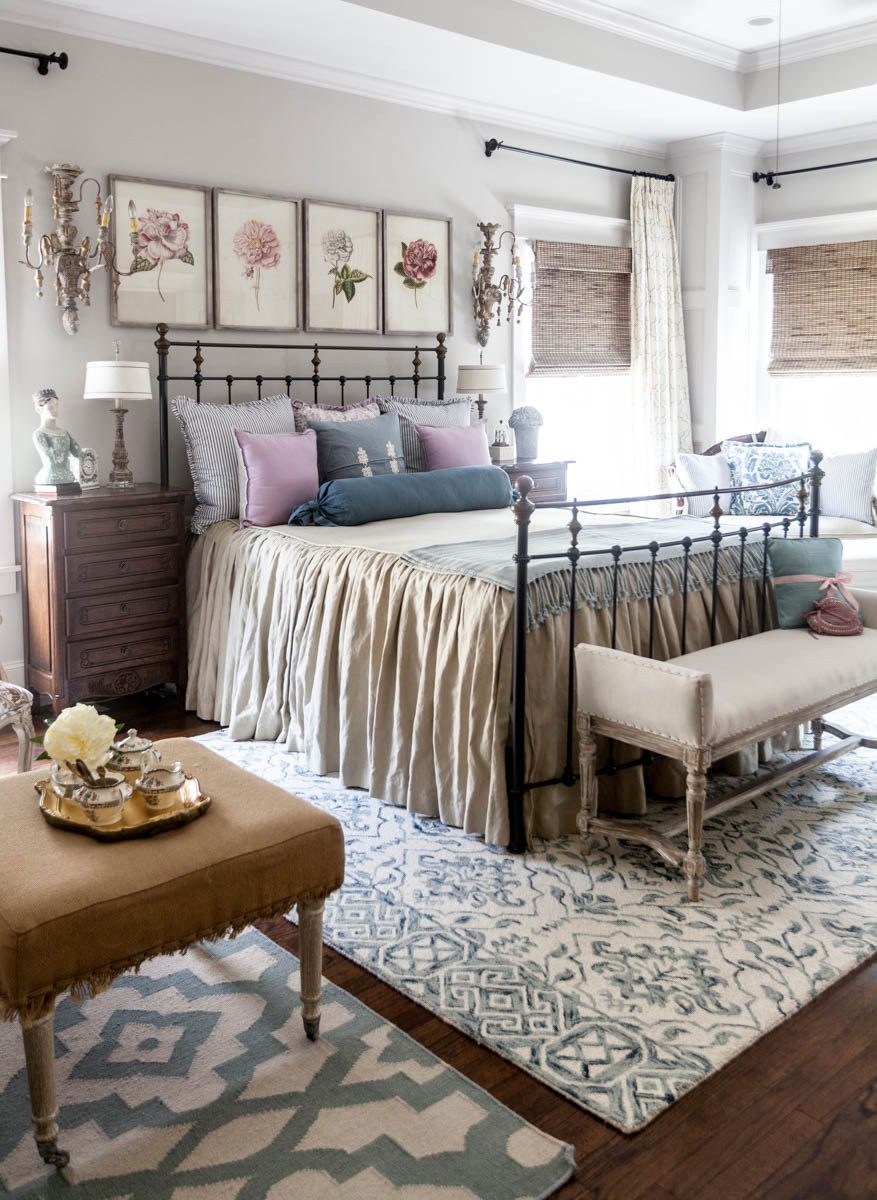 Add something vintage. Something vintage grounds the room and gives it a depth of character. They give the room a unique feeling and gravitas.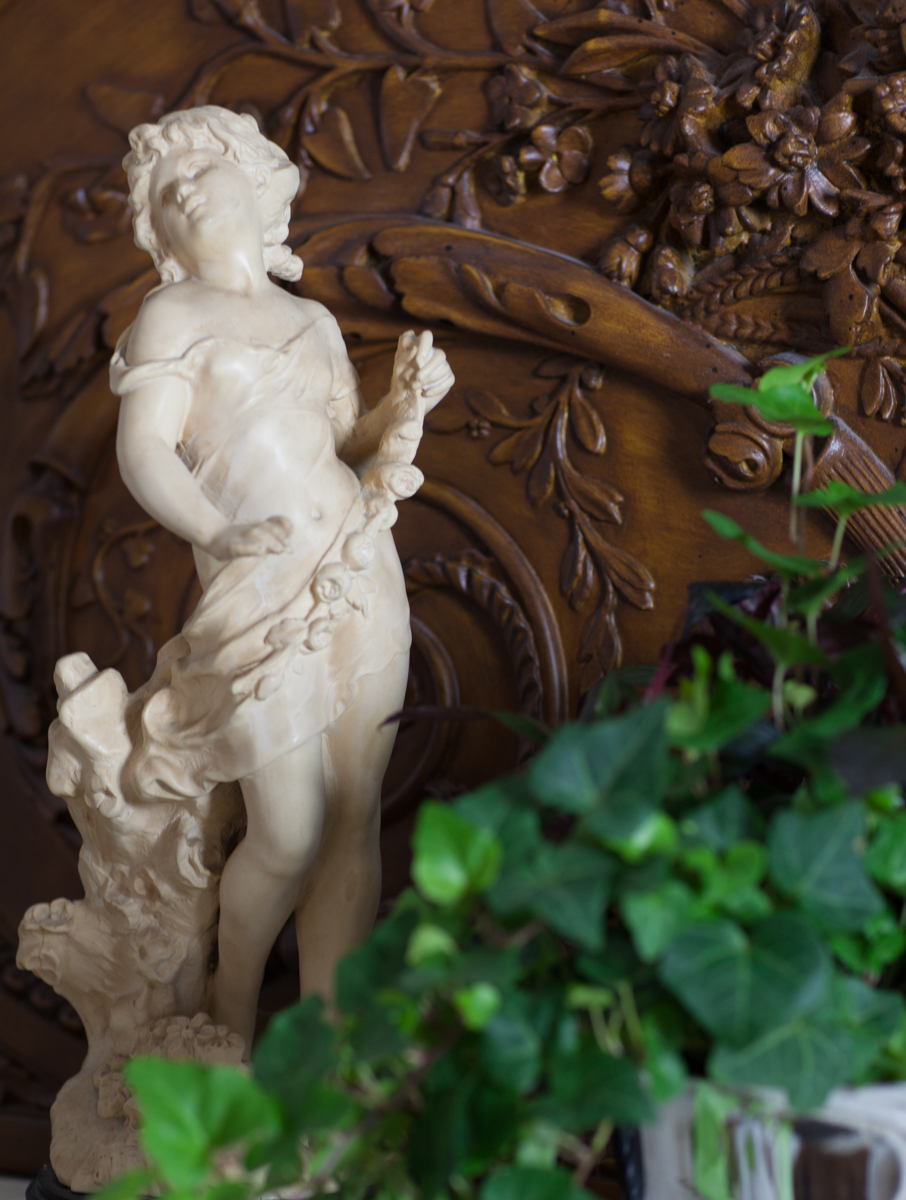 Declutter. It's so simple, but yet, it can make such a big difference to a room, and it's free. Try removing some things from a room, and it's amazing how much better that can make a room feel. The room needs to breathe visually, and when it looks crowded, it doesn't feel as relaxing as it could.
Display your collections. You already have them, why not display them so you can enjoy them? I love dishes, and I am always looking for creative ways to display mine. Here I used a small terrarium, but you could display dishes on a tray, or a wall, under a cloche, or in a cabinet.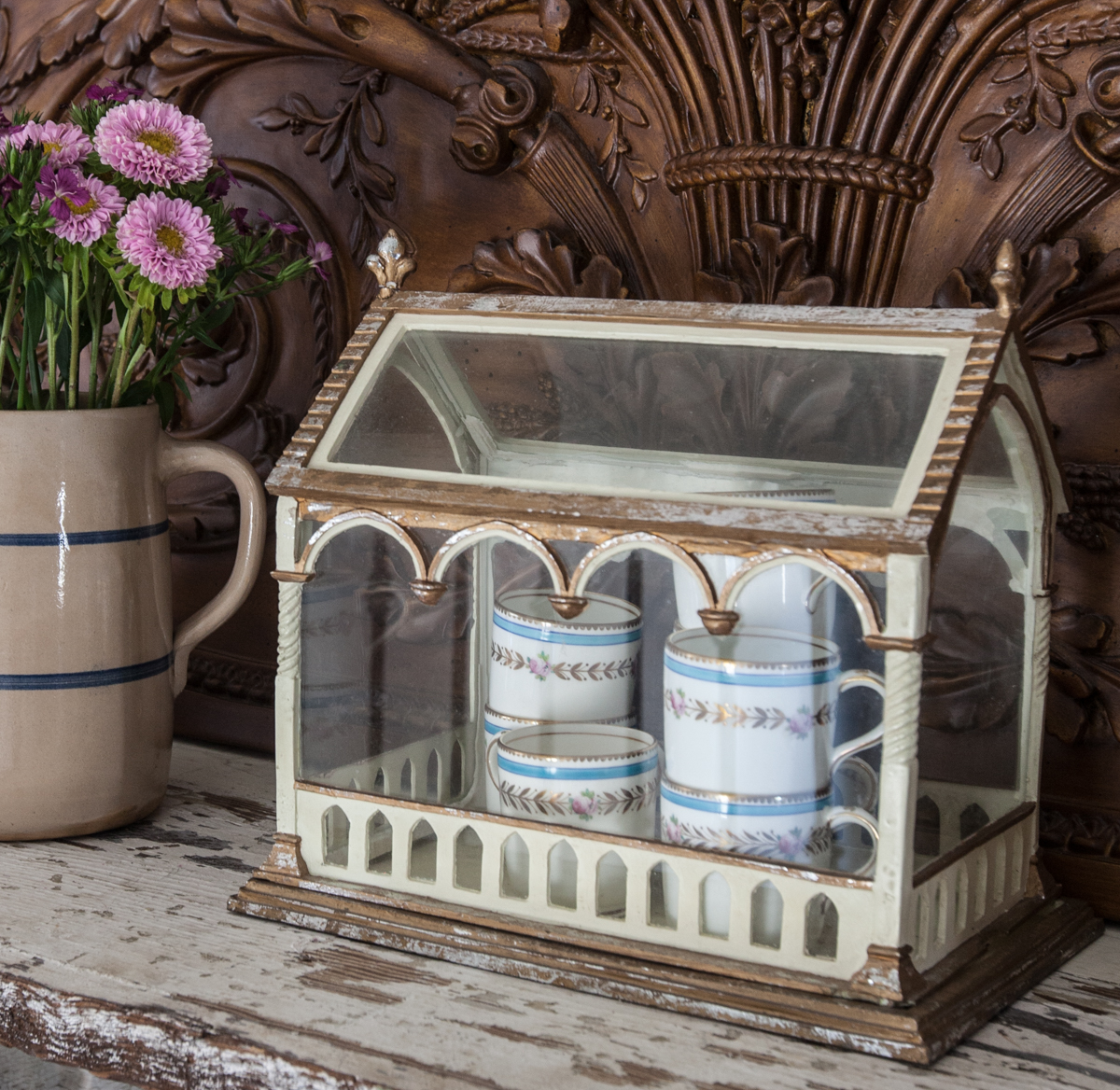 Add pillows and throws for a fresh look. Pillows and throws are so much cheaper than furniture. Use them in your rooms to add a fresh look. Then later you can move those pillows to a new room, or even change them out temporarily.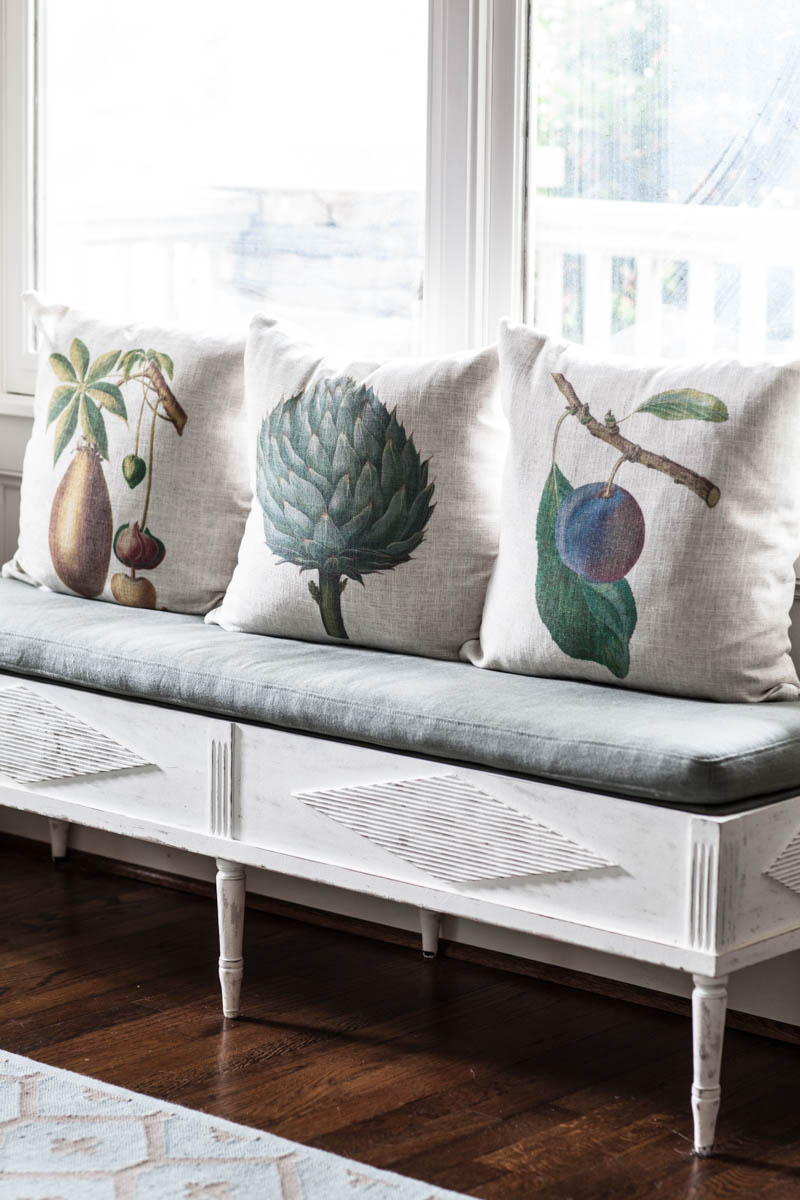 Paint something that is the wrong color. These nightstands below used to be a very dark stained oak. I really love them so much better in this light gray. Paint is inexpensive and easy to do. Paint is much cheaper than buying new furniture, so why not give it a try? I recommend using a chalk based paint.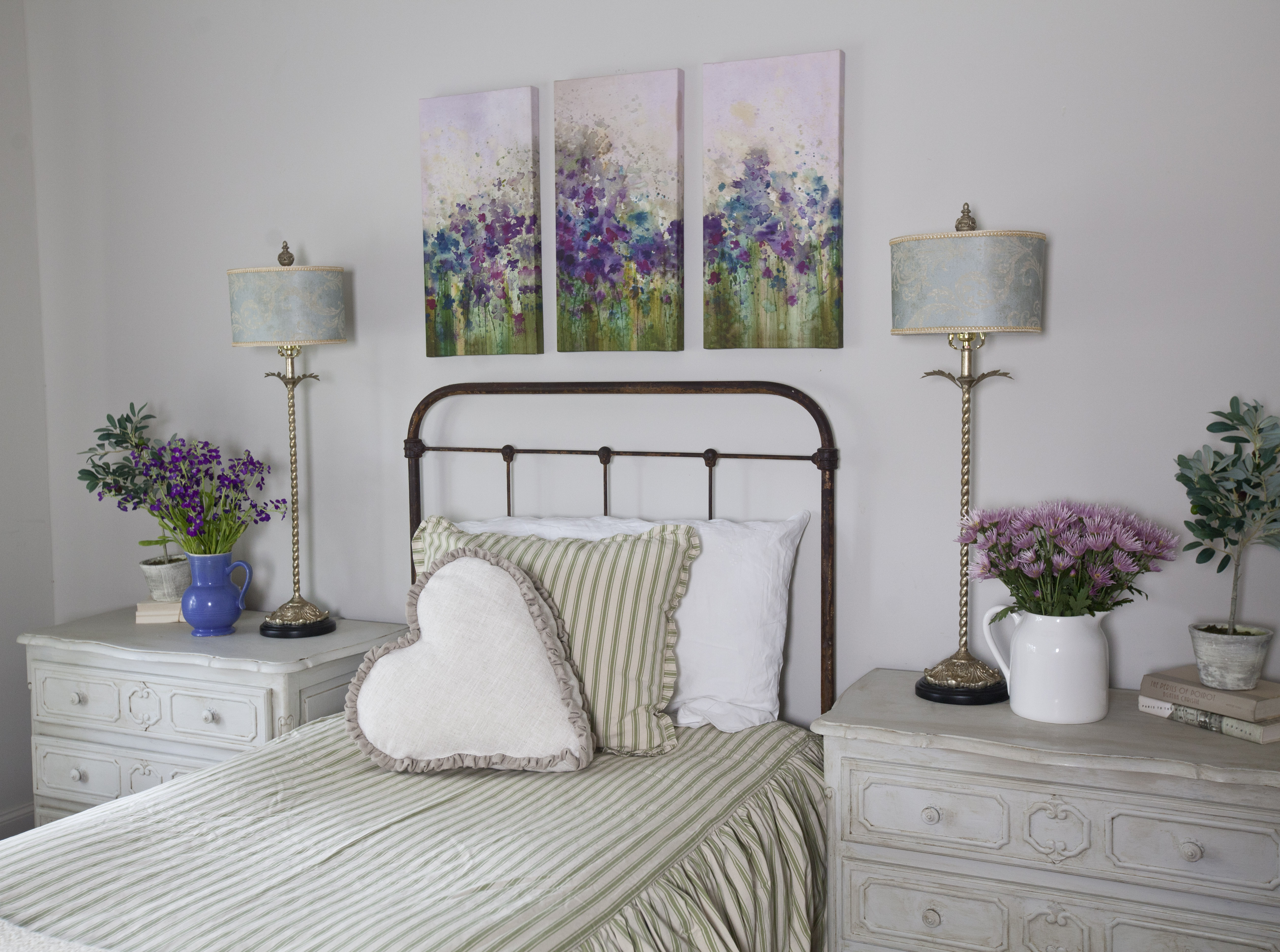 Add a runner to your dining room table. You don't need to buy a new tablecloth. Look around your house and see if you have something that you can use. I've even used throws and Turkish towels. Below I've used a Turkish towel.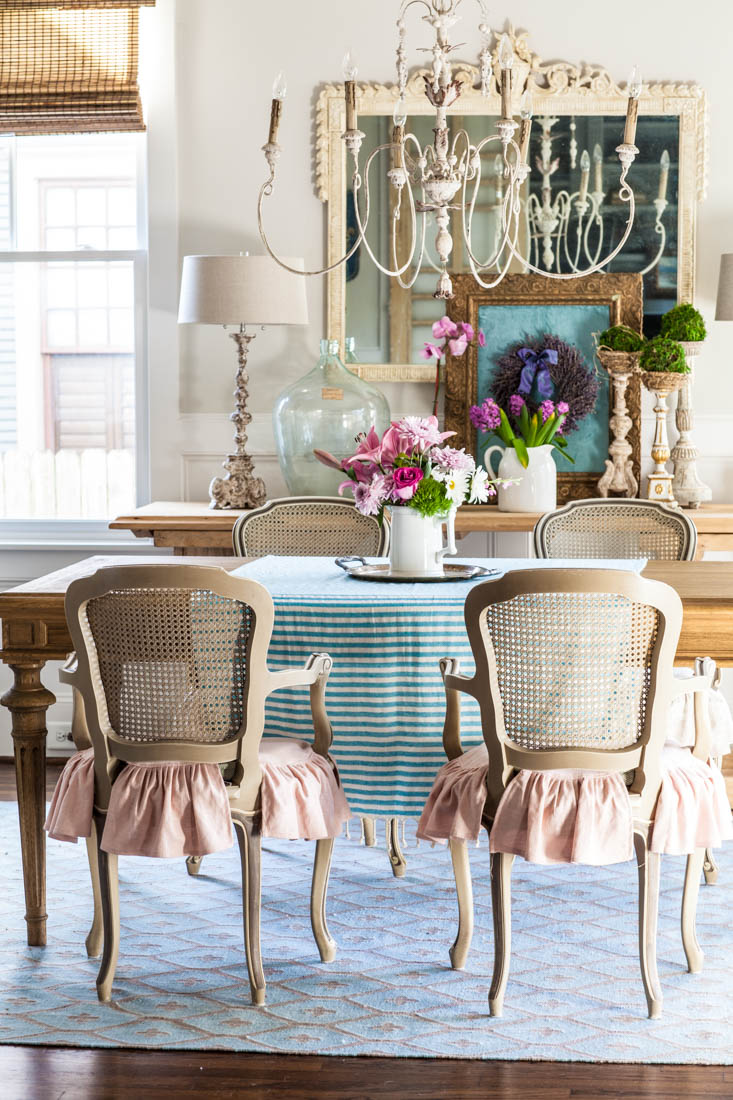 Change out your lampshade. I even buy vintage lamps that have been discarded. The owners got rid of the lamps because the lampshade was dated or in bad shape. That's such an easy fix. Simply change out the lampshade for a completely updated look. The lamp below got a paint job and a new lampshade.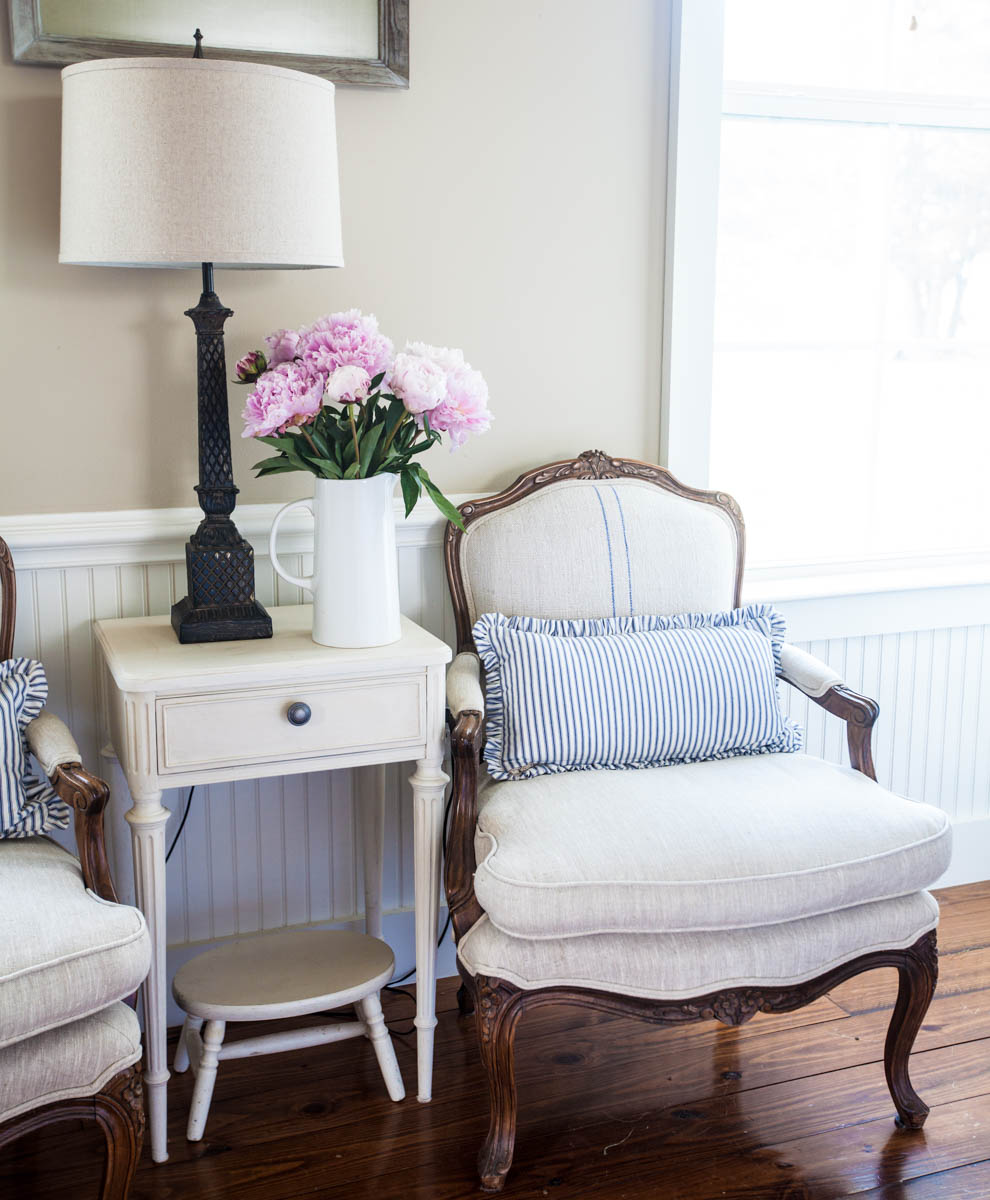 There are so many fun ways to update your home on a budget. I would love to hear your suggestions!