I am loving all of these Downton Abbey products from my partner Heritage Lace!
I just hope you are enjoying the Downton Abbey goodies, too. It was so much fun incorporating the Downton Abbey products into my decor.
Today's fun items I'm showcasing are the towels with Violet's sayings. Oh these are too funny!!
Here are some of Violet's adorable quotes all printed on adorable, usable towels.  Ready? Enjoy!!
"I hanker for a simpler world. Is that a crime?"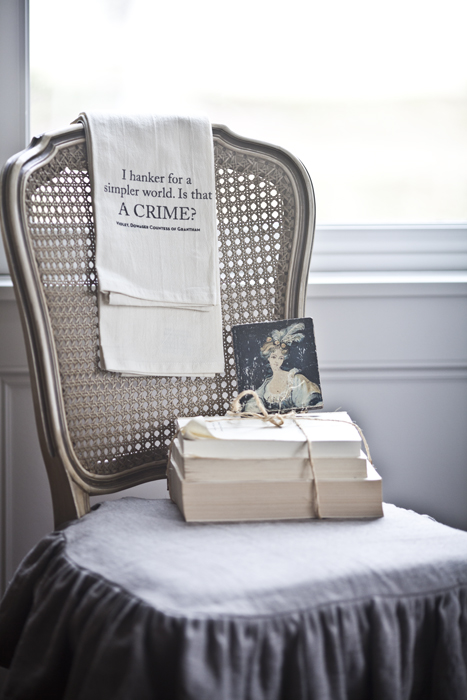 "You'll find there's never a dull moment in this house."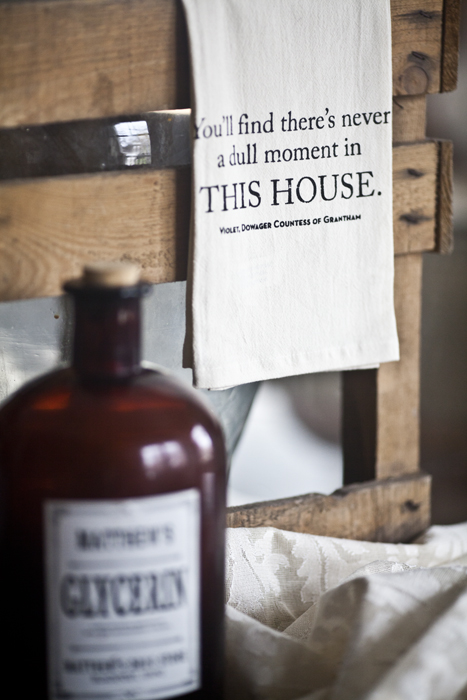 "What is a weekend?"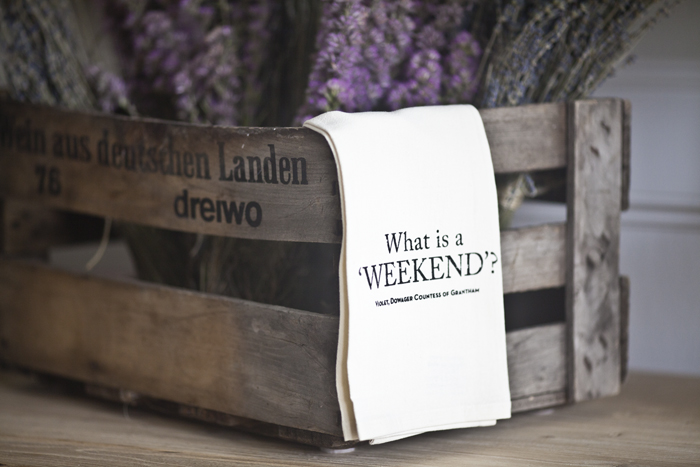 And what I like to say in my house, "One day you will be older and out of our power, but not yet."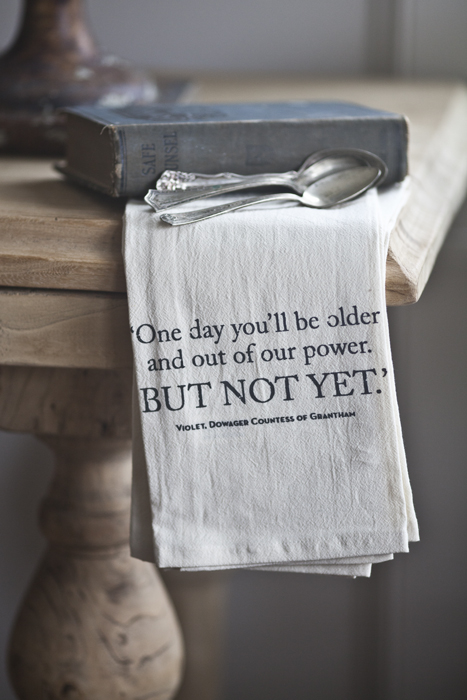 The Dowager Countess is the character I would most like to meet. How about you?
If you want to see more from the Downton Abbey, go visit my partner, Heritage Lace.