Milk paint or chalk based paint? That is the question.
Which one is best?
I've used both now, so I'm going to weigh on on the debate.
Let's talk about milk paint first. It comes in a powder and you mix it up as needed. Here is what it looks like.
[shopify embed_type="product" shop="cedarhillfarmhouse.myshopify.com" product_handle="amy-howard-at-home-toscana-paint-noir" show="all"]
You can use it on many surfaces too. It actually has a more subtle look if you are going to distress it. It can be distressed with water. It needs a wax coating to protect just like chalk based paint. This clock has a base coat of chalk based paint, but has a top coat of milk paint.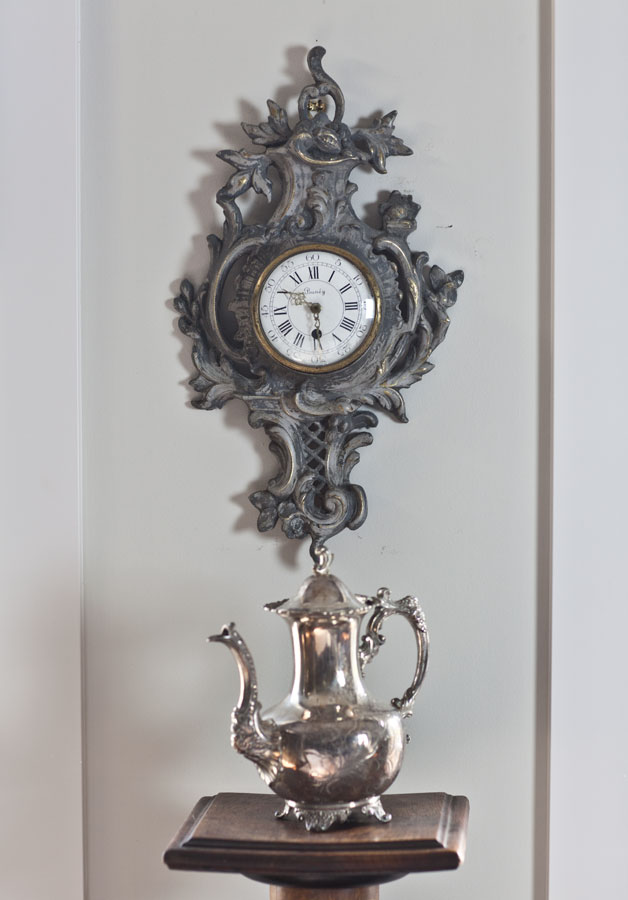 The difference is that it gets dark when it gets wet, and if you get water on it and you don't have a really good coat of wax protecting it, the paint can come off. I know my friend put a damp sweater on a chair to let it dry. She was shocked when she picked up her sweater later, and saw that much of the paint on her chair got on her sweater. That's milk paint for you. You have to be careful.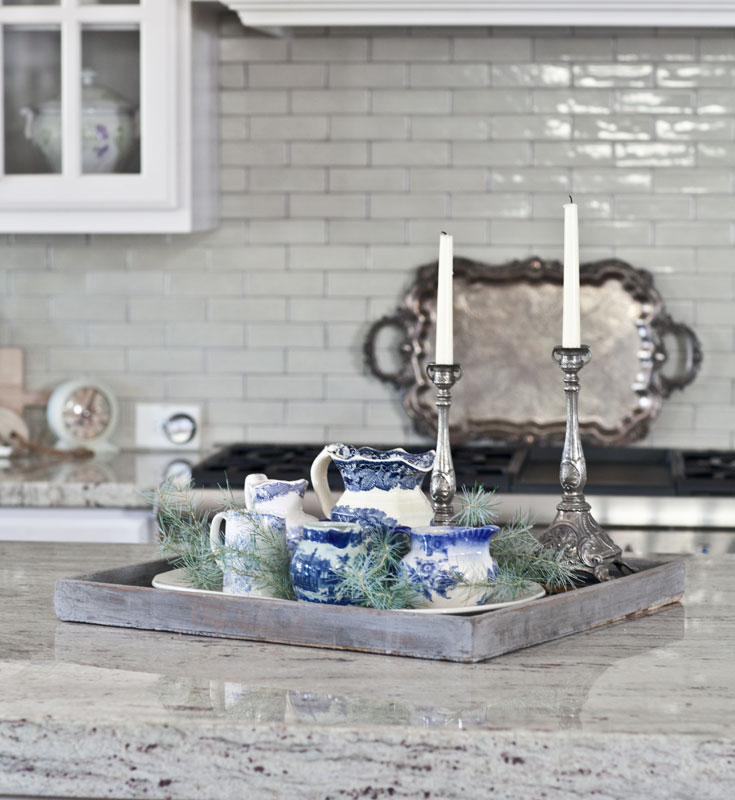 If your item is going to get wet or damp, I highly recommend that you NOT use milk paint. But if you want a very realistic distressed look, and the piece won't be getting wet, try milk paint. See how the finish is translucent above? That's milk paint. I used milk paint on the church pew below also.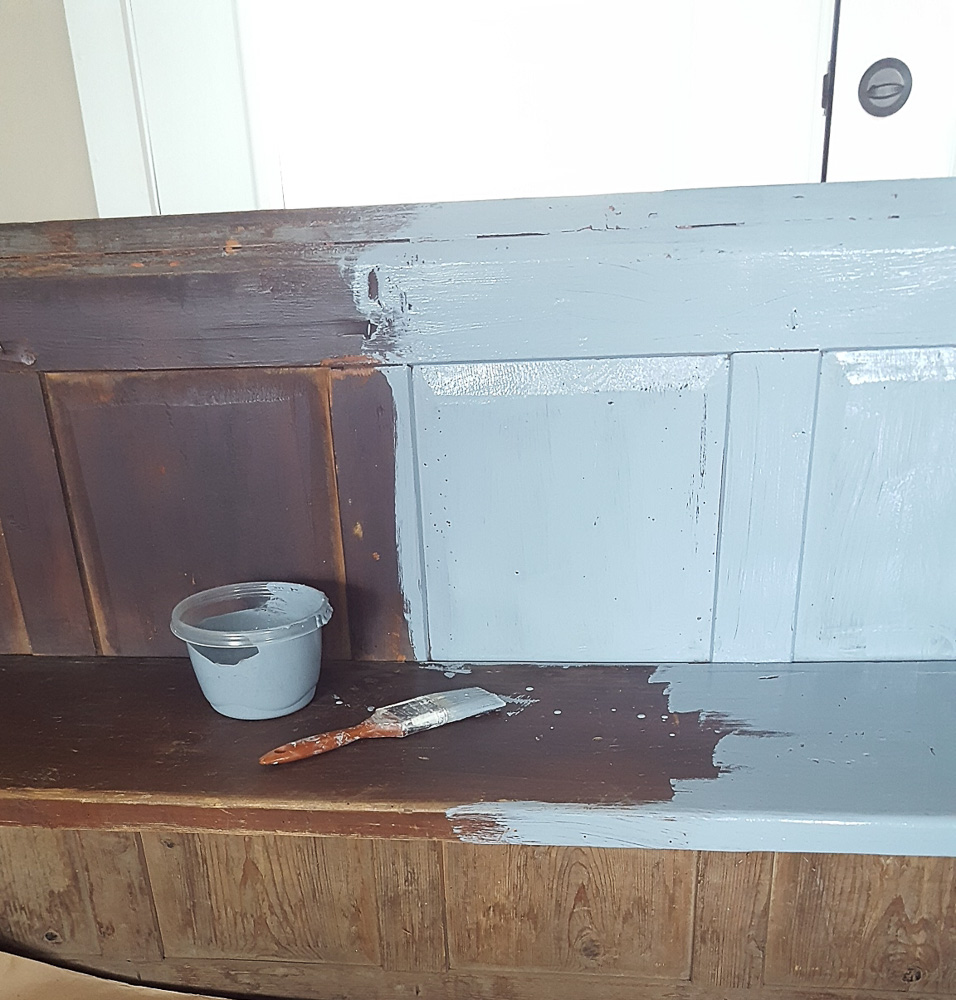 I'm thinking of putting it on the back porch again, but I'm concerned about the rain blowing in. I did coat it with wax, so we'll see.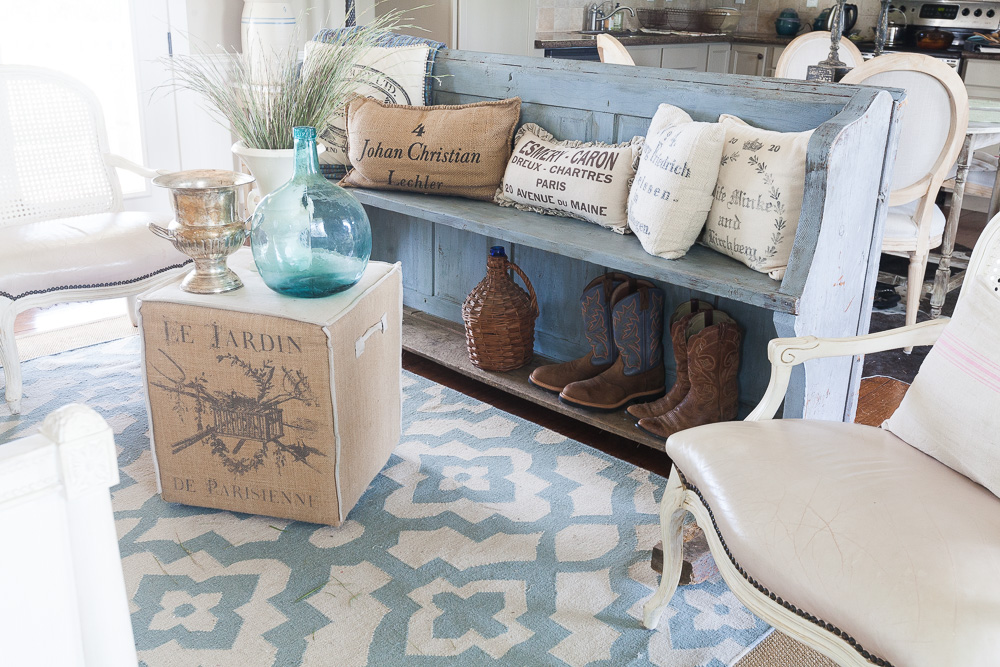 When you are painting with milk paint, the paint dries much lighter than the color when the paint is wet. See the wet paint below?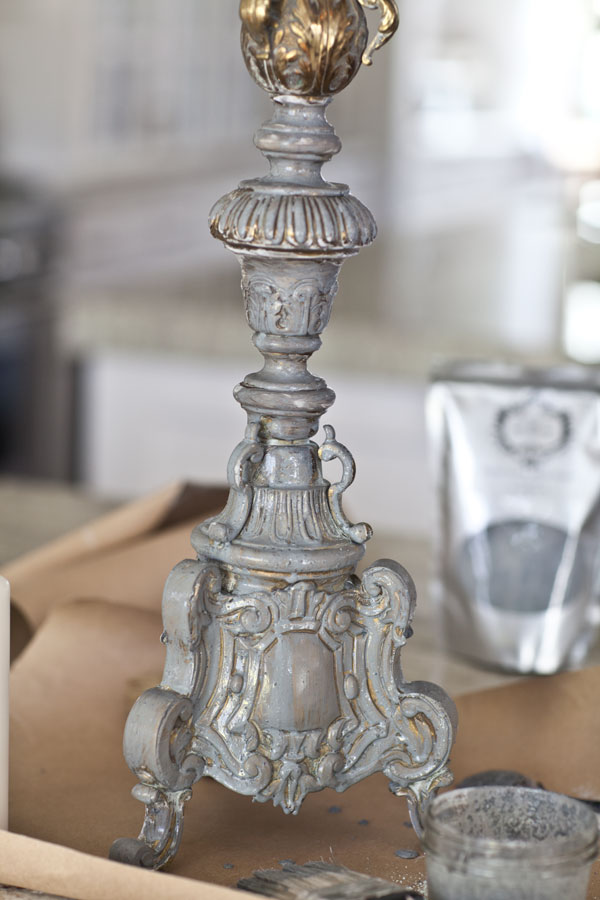 Now check out how much lighter the paint dried.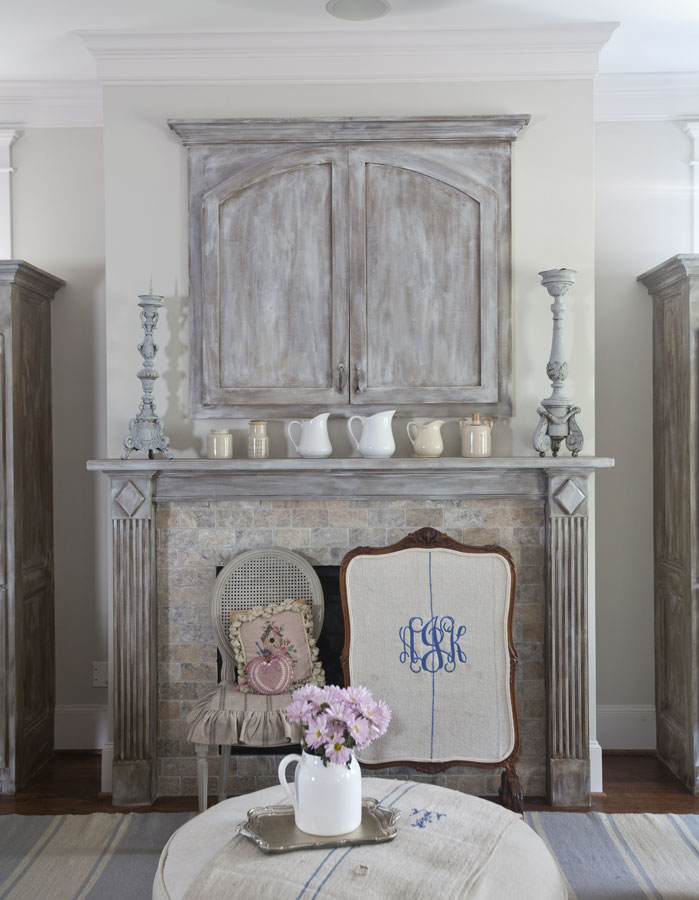 You know the drill. Leave a comment to be entered to win my contest. Details here.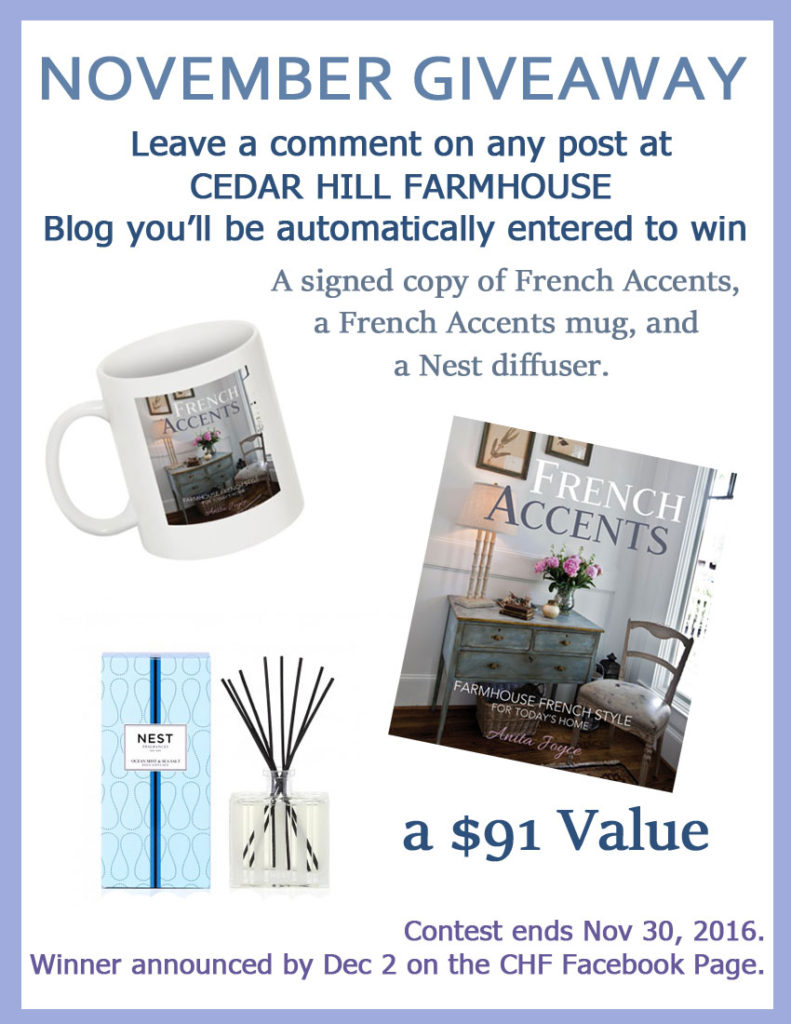 Here is another example of a piece that I painted with milk paint. As I distressed it, much of the paint was removed. The original stain is showing through.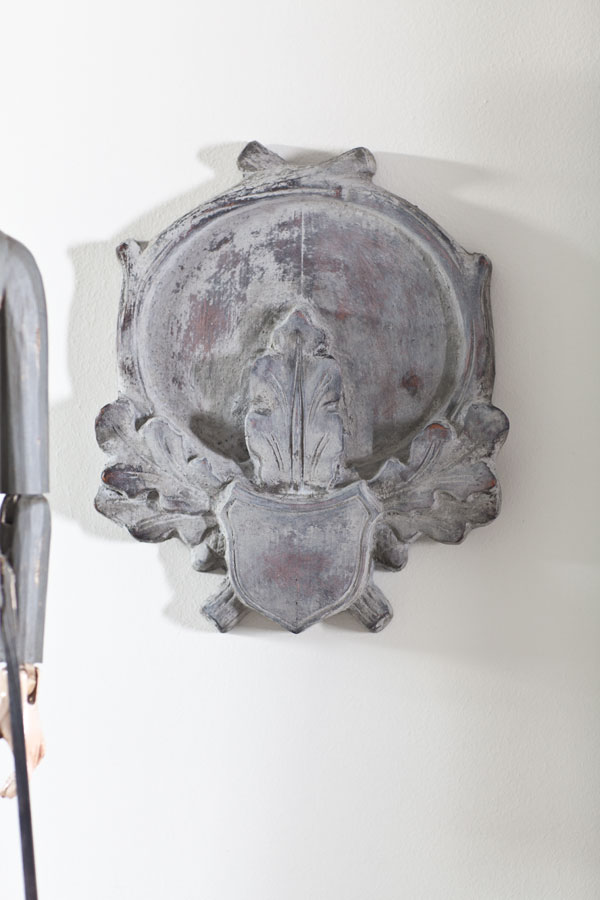 This ottoman is another example of milk paint. I topped it with clear wax and liming wax, which is white.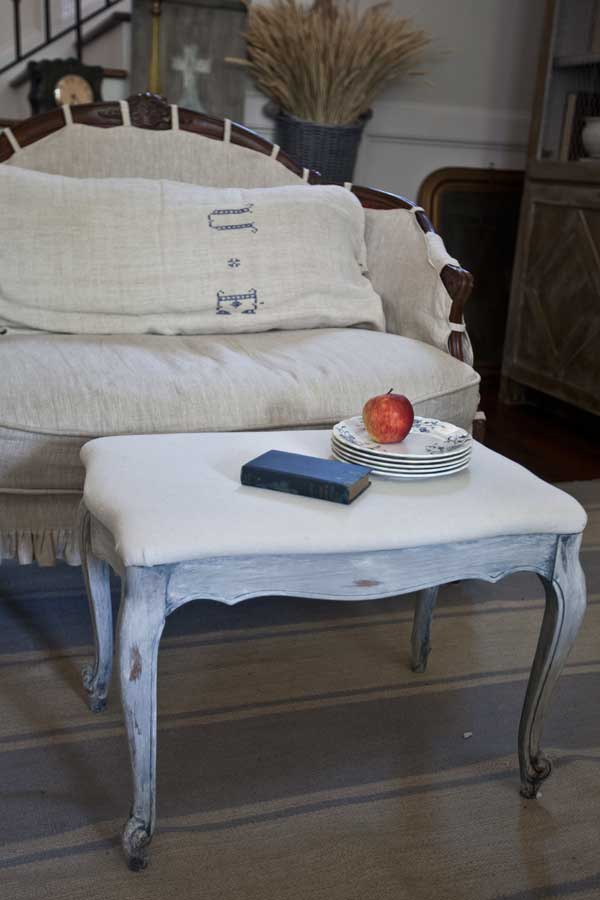 Now let's talk about chalk based paint.
Chalk based paint comes in a can like regular latex paint. Here is an example.
[shopify embed_type="product" shop="cedarhillfarmhouse.myshopify.com" product_handle="amy-howard-at-home-one-step-paint-luxe-gray-32-ounces" show="all"]
It goes on much thicker and dries in a thicker coat. Just like milk paint, it can be distressed, but required some elbow grease to sand it. Both chalk based paint and milk paint have a very flat appearance, unless you add a coat of wax. The paint is harder to remove, which is the good news and the bad news. It's bad news when you are trying to distress something, but good news in that it is going to hold up better to wear.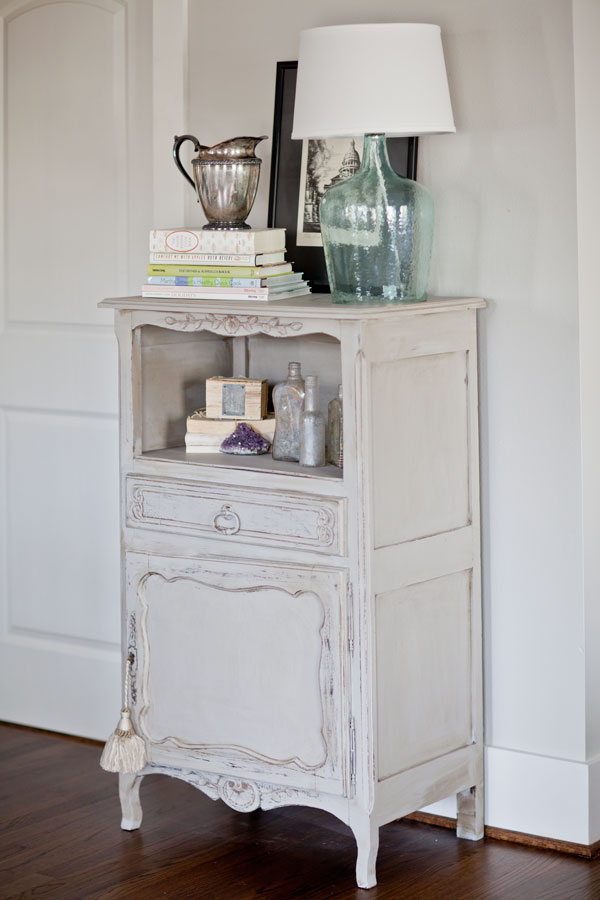 Both paints should be topped with a layer of wax. Both can be used with antiquing glazes and antiquing waxes.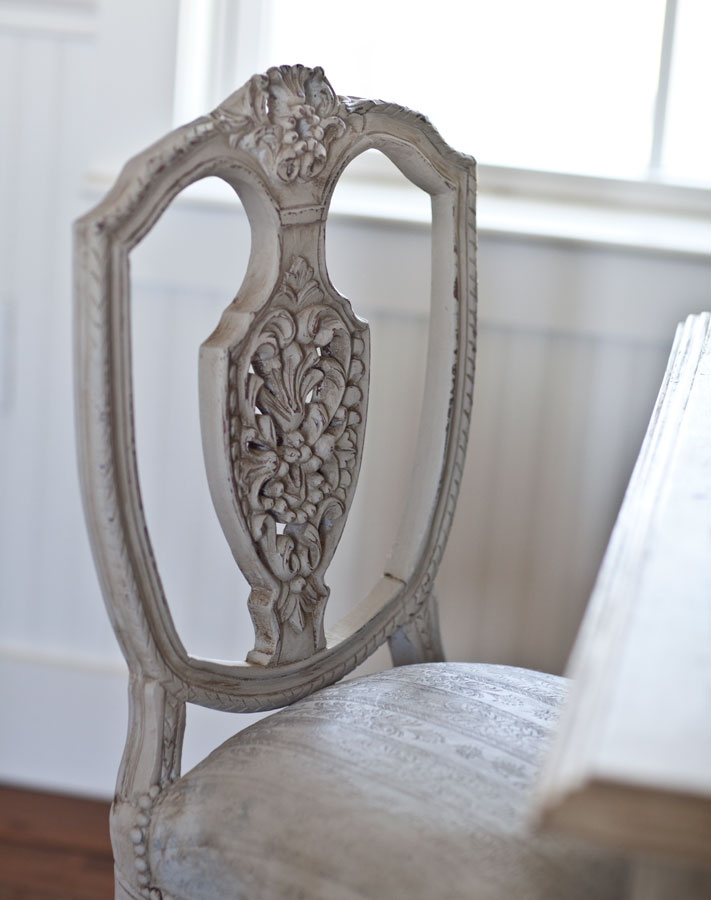 Both are great for a distressed look.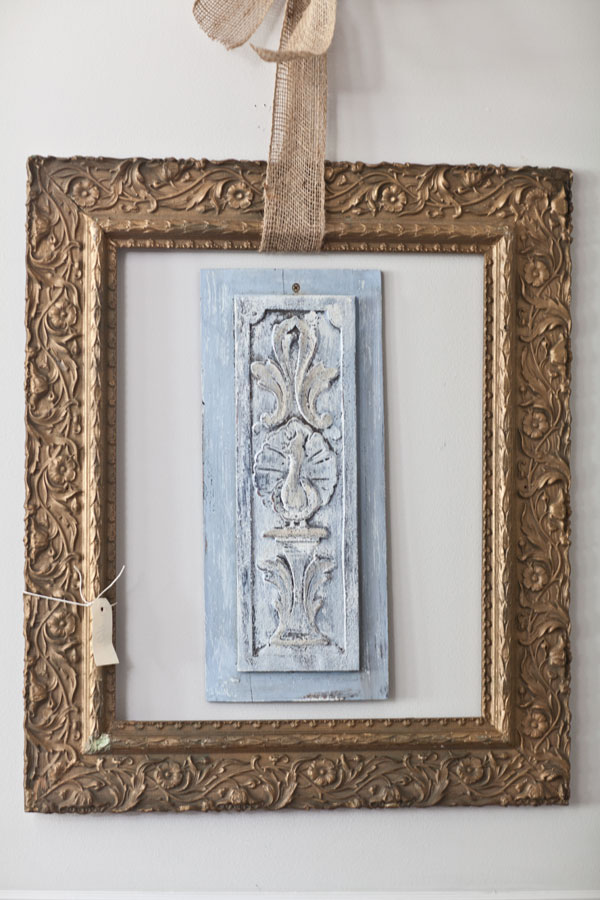 So when do I use milk paint and when do I use chalk-based paint?
I use milk paint when…
the piece won't be exposed to water or damp
I want a lot of distressing
the item is not going to get a lot of heavy wear
I want a very subtle antique look
I use chalk-based paint when
I am not going to do a lot of distressing
the piece might be exposed to a bit of moisture
the piece is going to have heavy wear and tear
So chair seats or backs I probably would not do in milk paint. Kitchen cabinets I would not do in milk paint.
Otherwise it is mainly preference.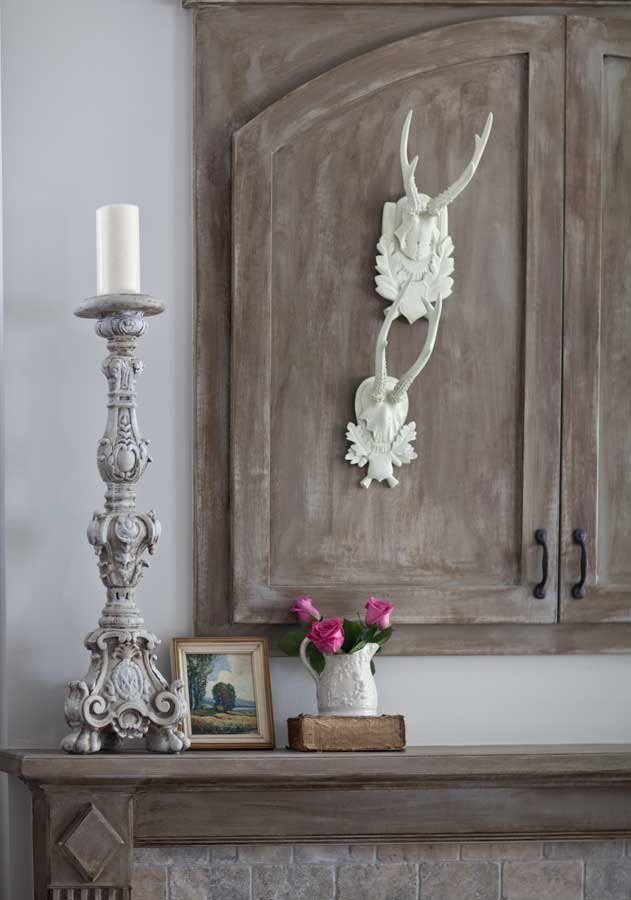 Which one is best for you? I honestly think you need to try both. See how they are different for yourself. You may prefer one over the other.
Below is an example of chalk-based paint. You can see that the distressing is much more obvious.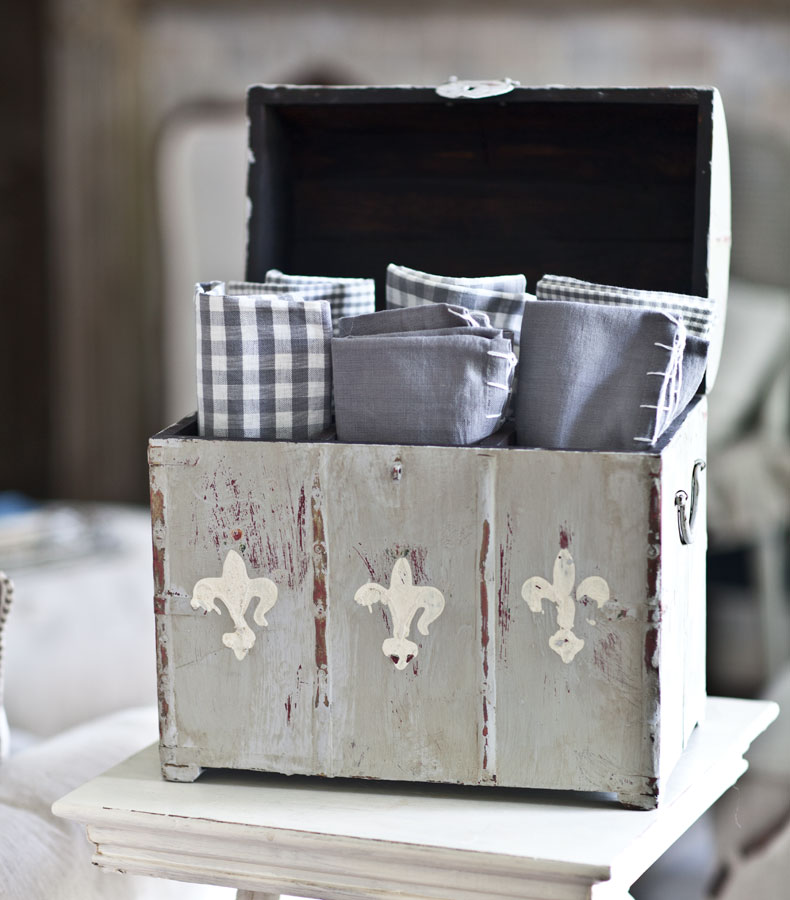 I've got tutorials on using chalk-based paint HERE.
And I have tutorials on using milk paints HERE.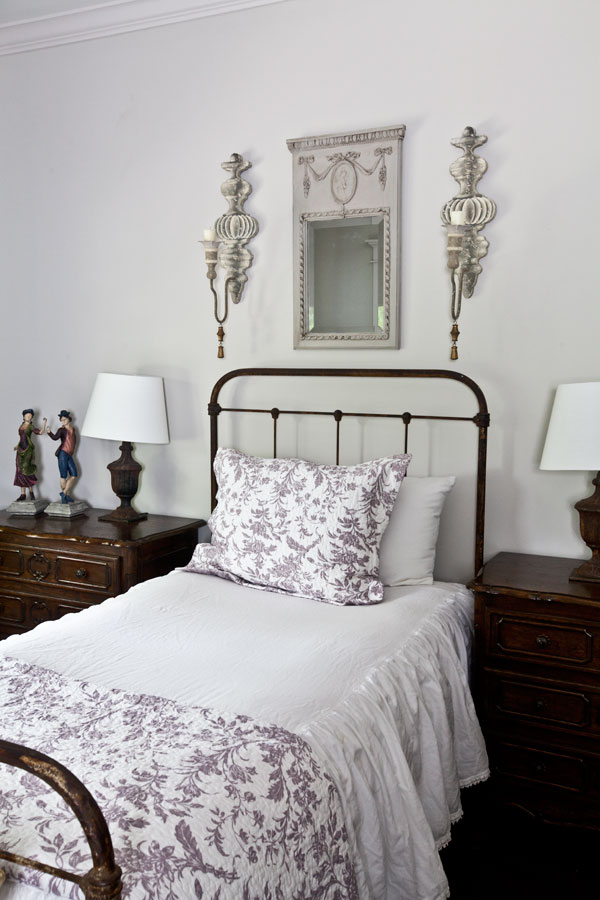 My preference as far as looks go is milk paint, but again, it isn't always the best choice based on other factors.
Have you used either of the paints? I would love to hear your thoughts. Which do you prefer?