My family has fallen in love with this pizza. We make it all the time together in the kitchen. I am sharing it with you because I think it is the best pizza recipe I have and it does not require making a crust. You buy it.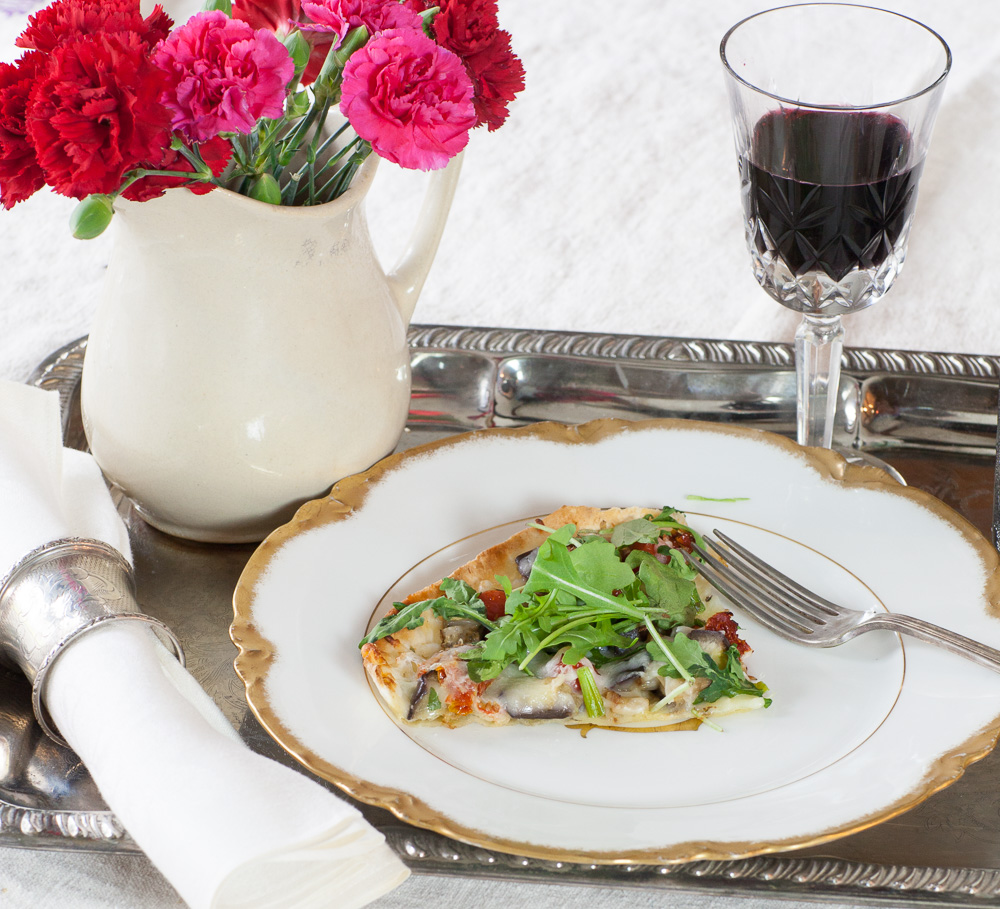 Doesn't it look delicious? It is, I promise you.
Here's the recipe.
MEDITERRANEAN PIZZA 
Based on a recipe from Bon Appetit
1 large eggplant, cut into small cubes (about 3 cups)
salt
Extra Virgin olive oil
1 large piece of lavash bread or other flat bread
1 cup cherry tomatoes, halved
1/2 cup chopped green onions
2 garlic cloves, minced
10 pieces of sundried tomatoes
2 cups grated mozzarella cheese
1/4 cup chopped fresh cilantro
8 cups arugula
1 tablespoon fresh lemon juice
Preheat oven to 450°. Toss eggplant with 1 tsp. salt in a medium bowl, then coat with about 2 tablespoons of Extra Virgin Olive Oil (EVOO). Spread on a baking sheet. Roast until soft and browned, about 15 minutes.
Place lavash or other bread on another baking sheet. Drizzle some EVOO on top, about 2-4 tablespoons.  Top with eggplant, tomatoes, green onions, sundried tomatoes, garlic and mozzarella. Bake until cheese melts, about 5 minutes. I actually use the broiler, but if you do, you have to watch very closely until it browns. It can burn very quickly. Toss arugula, cilantro, 1 tablespoon of EVOO and lemon juice in a large bowl. Season with salt and pepper. Mound salad over pizzas. Cut each into pieces. Depending on your bread size it will feed about 4 people.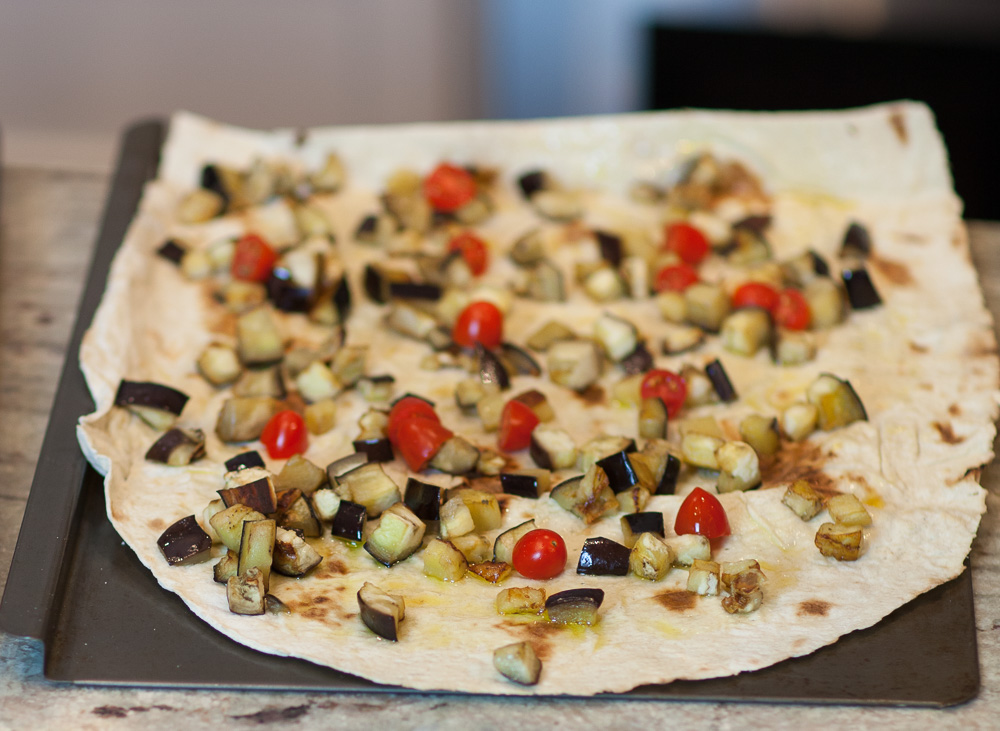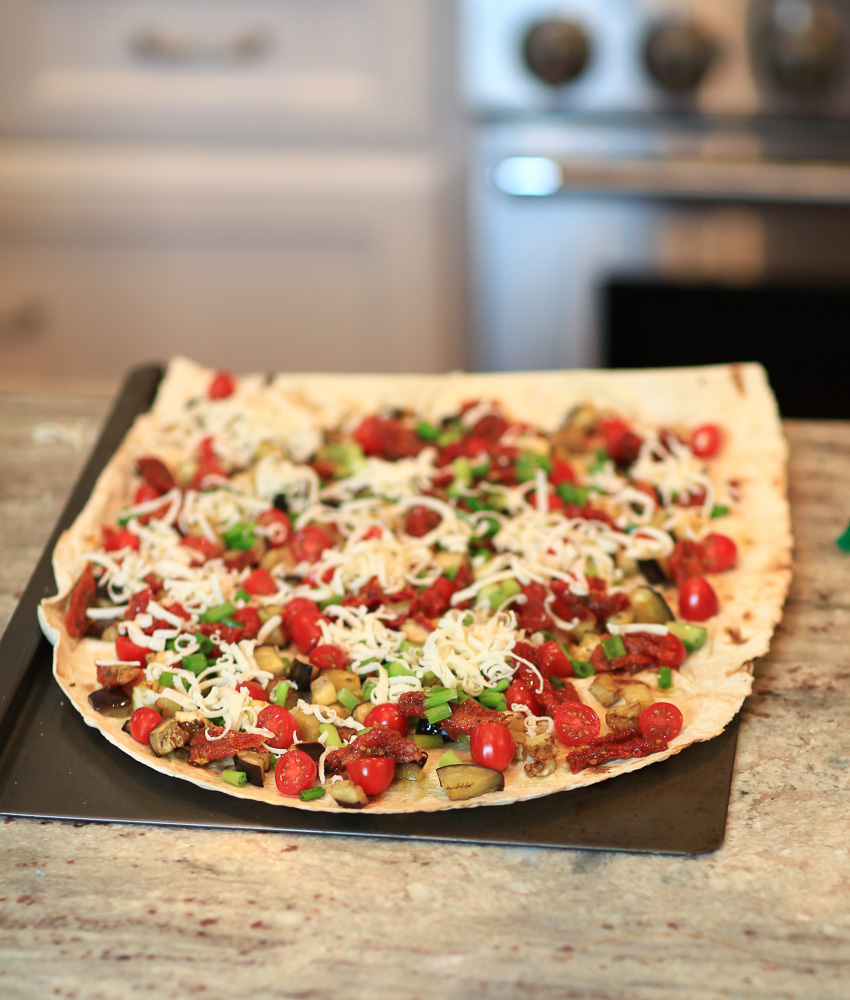 This is making me so hungry writing this.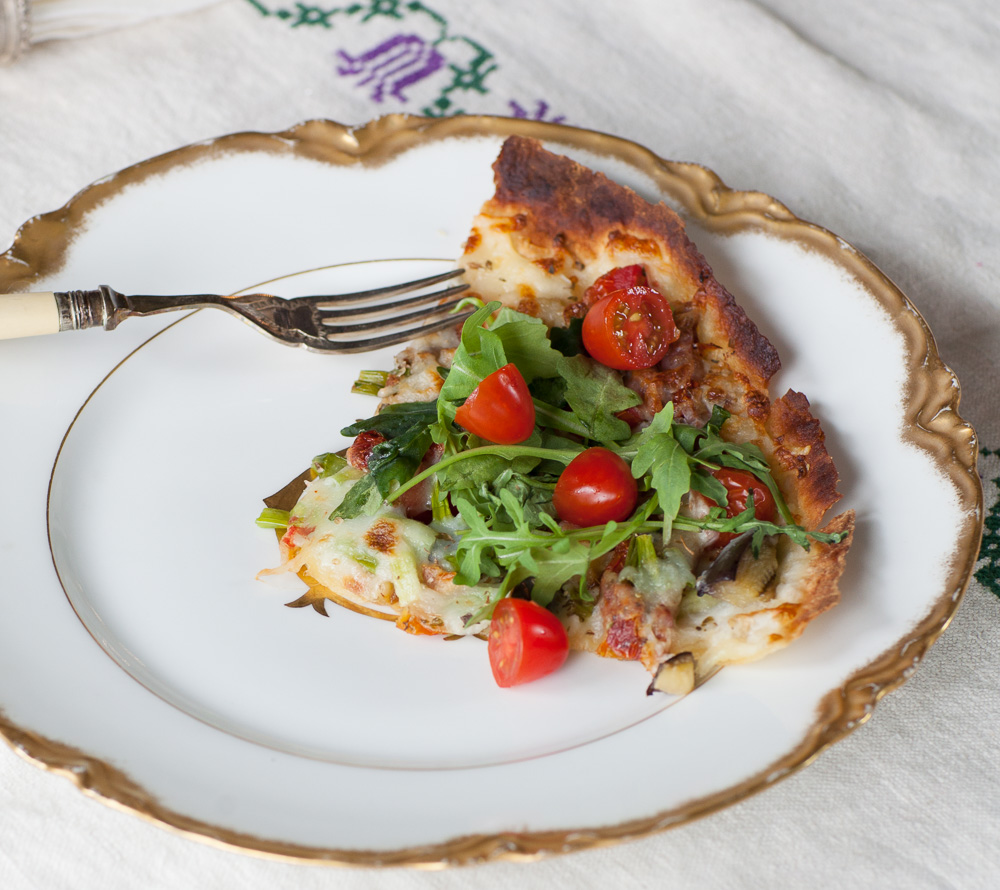 And be sure to leave a comment so you can enter my giveaway.