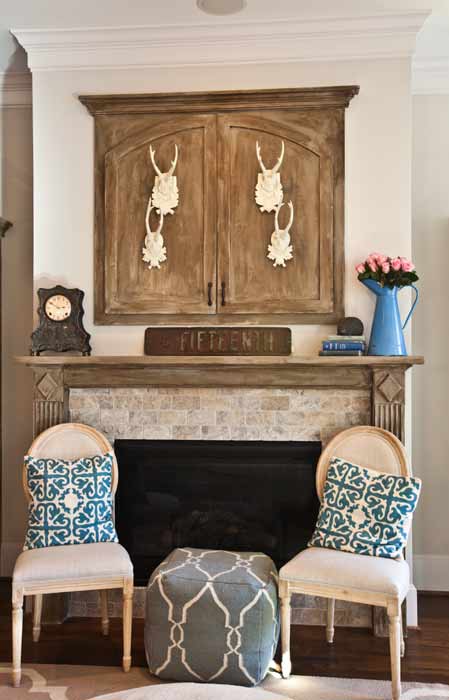 After Christmas it seems that most people feel their homes look bare. The color of the Christmas decoratons are gone, and the room can look spare.  So what I did was add some color, texture and coziness to my home to give it some warmth and appeal. Here's a BEFORE photo of my fireplace. Note the lack of color. I love the neutral look, but in the photo it looks like it needs something.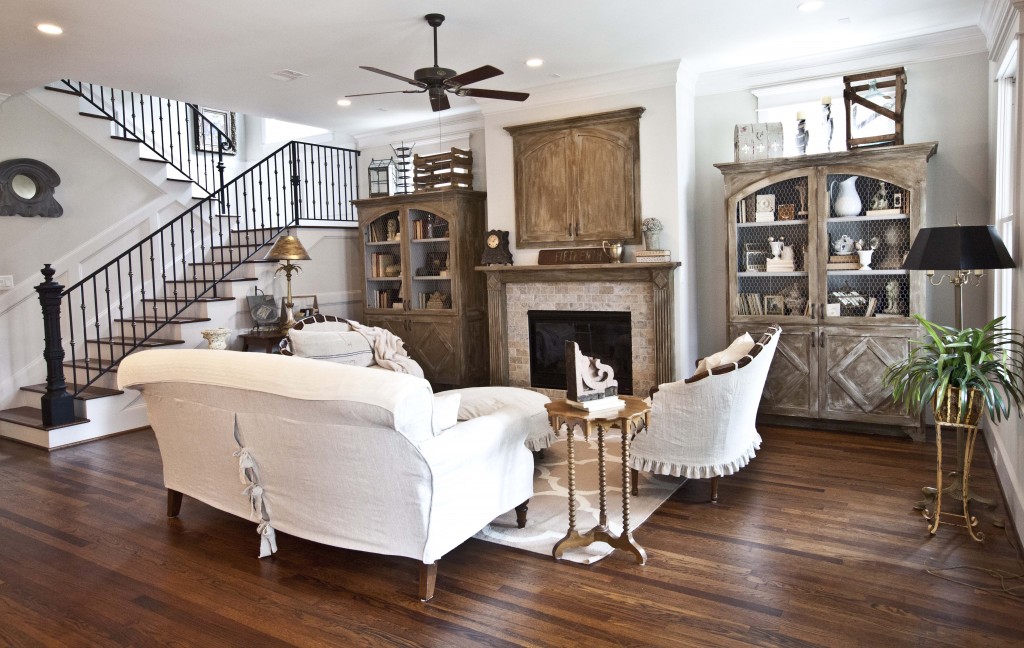 Now you probably know I am in my neutral, white mode, where most fabrics in my home are white, but a little color makes a home feel more cozy.  So… I've added some pillows by my fireplace with some color.  Do you know what else makes a home feel cozy?  How about the chairs the pillows are on?  Oh yeah, I added those over the holidays. Merry Christmas to Me!!!!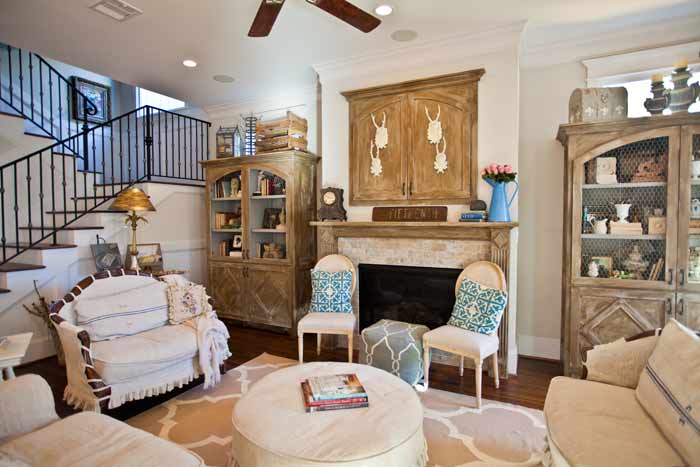 I also added the French blue enamel pitcher on the mantle for more color.  And for an added bonus, the little blue wool ottoman works beautifully in front of the fireplace. It is a fabulous place to warm yourself by the fire, and provides extra seating for parties.
Another thing of course you can do to make your room feel more cozy is to have a fire in the fireplace… well… if you have a fireplace.  Otherwise, candles do nicely.
I also added these FAB antlers from Ballard Designs.  Oh aren't they just the PERFECT thing for the room?   (This is not a sponsored post, I just LOVE my antlers and Ballard Designs!)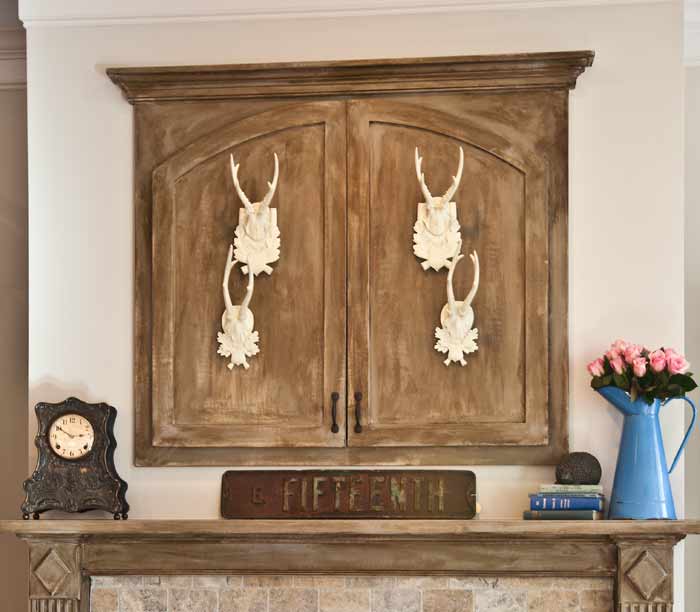 Obviously some of my cozy ideas cost more than others, so if you are on a seriously tight budget you can always light some candles. Looking the other direction, I added a quilt on the back of the sofa for more color and coziness.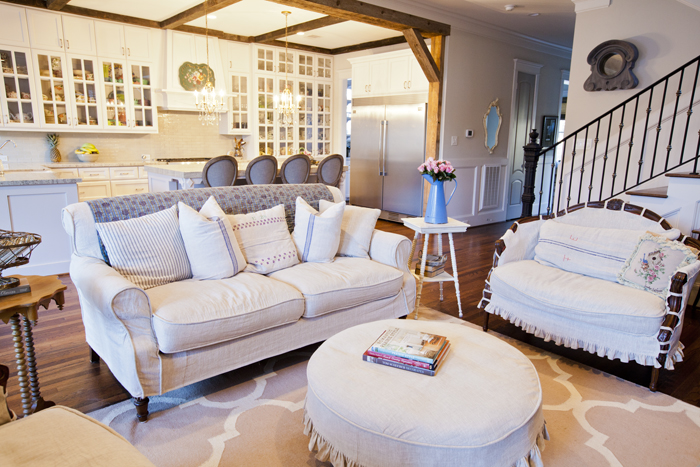 There's just one more thing that we need to get cozy, and that's a cup of tea. My personal preference is Chai. Yum!