My daughter when she was young would sometimes ask for a do-over when she had misbehaved. I like the concept of a do-over personally. I love second chances, but with a first impression, you don't get a do-over. Once the time has passed, it is over.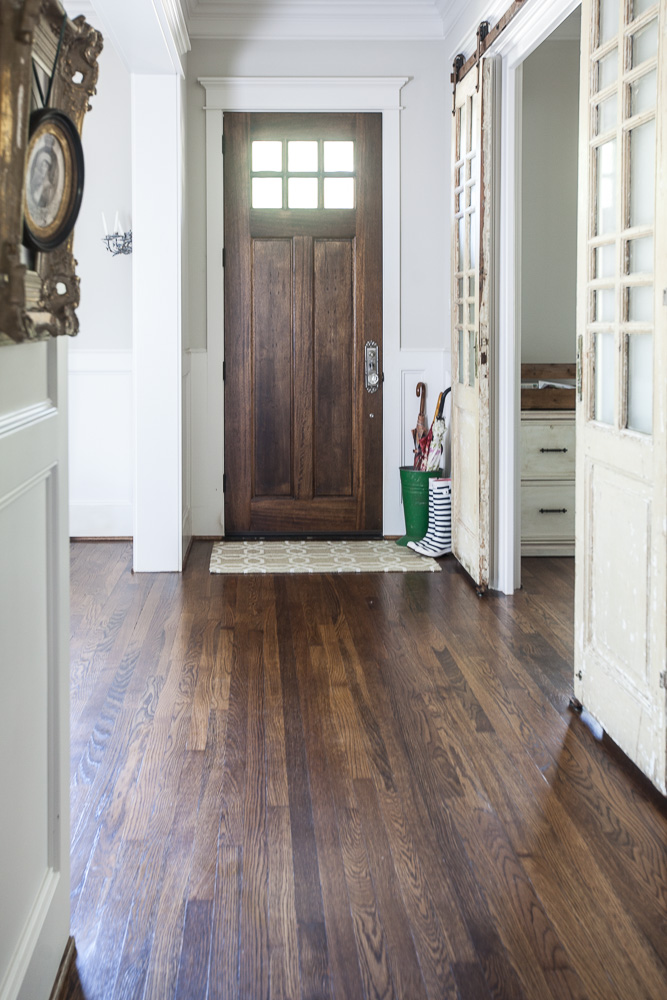 That's why it's important to pay attention to your front door and foyer. This is typically what visitors see first.
Listen to the podcast episode about Foyers below.

So let's discuss your foyer or entry way. I am going to call mine an 'entry way' because it's not really big enough to be a foyer. It doesn't have any room for much of anything.
As you can see there isn't any space by the front door for a table or a chair or really any furniture. I added a nice rug and an umbrella stand that used to be a floral container at one time. I put my boots here, but that's it. There is really limited space and I focused on having some practical items here. Yes I could have put a shelf here somewhere but I didn't see the point.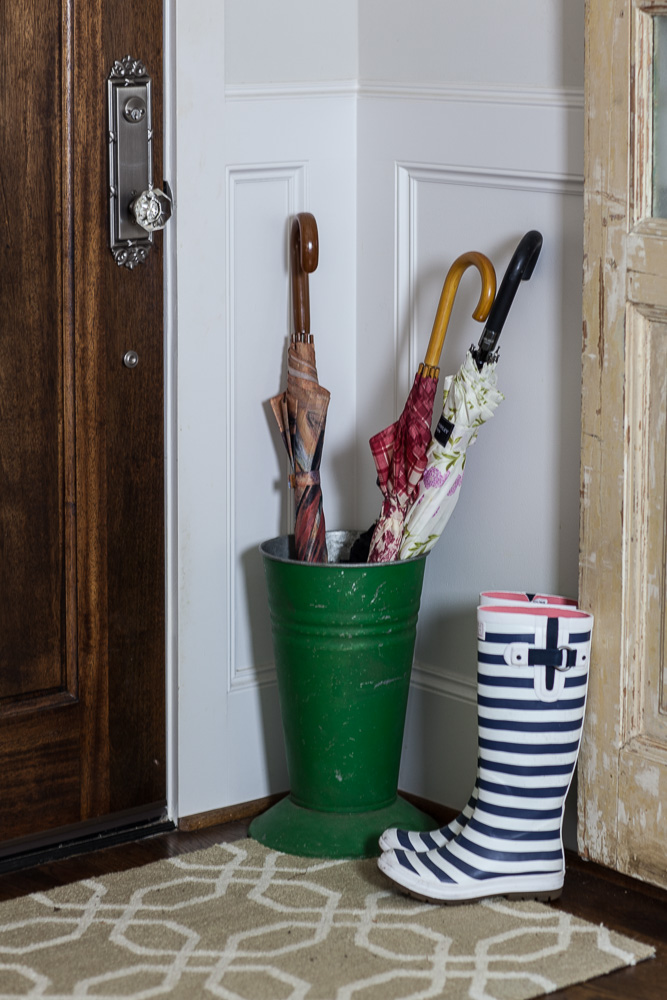 You can spruce up your door with new hardware quite easily. There are so many gorgeous door knobs!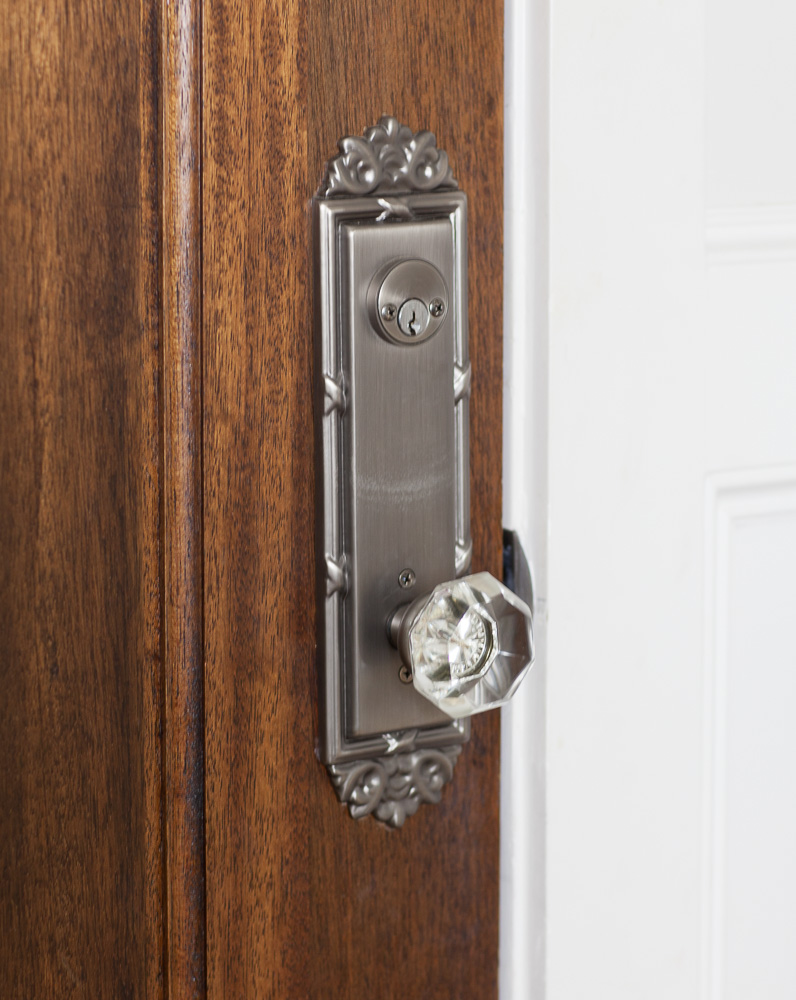 affiliate links
I like to use The Howard's Feed and Wax product on my wood doors. You can find it HERE.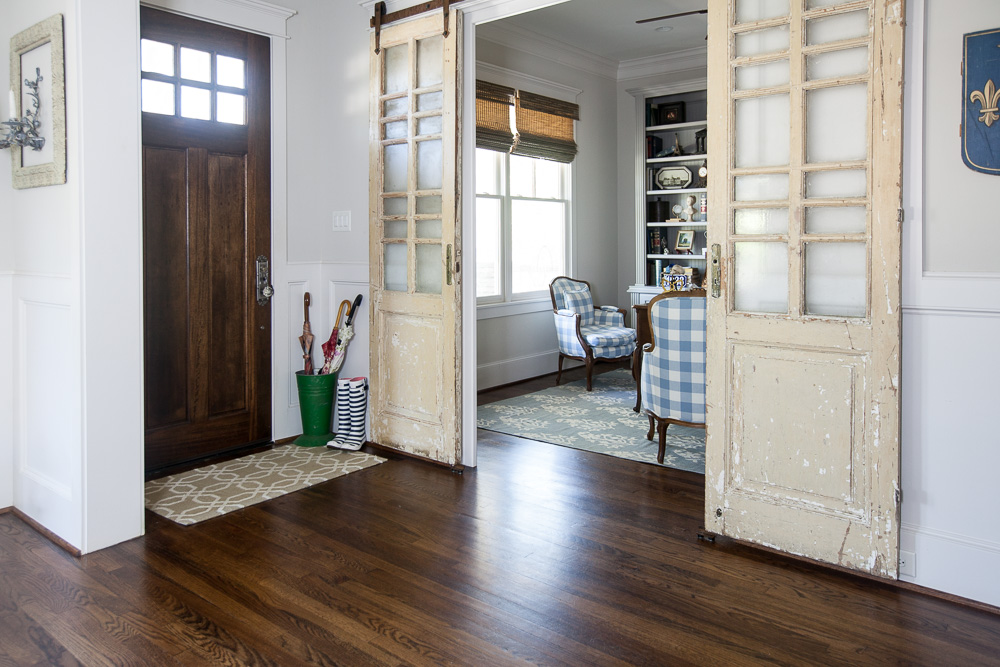 Currently I have a small demilune table in the entryway toward the kitchen, but it's quite small.
See what I mean? It's really just a hallway.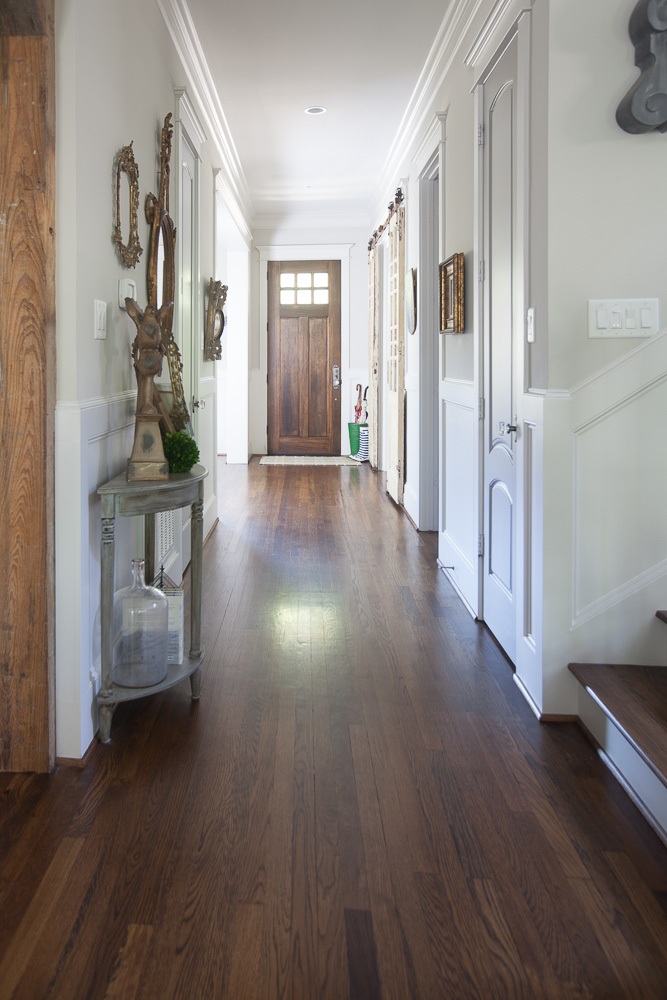 You can see the configuration of our home. Past the office, is the hall bath, then a closet and the living room. On the right is the dining room, closet, then kitchen.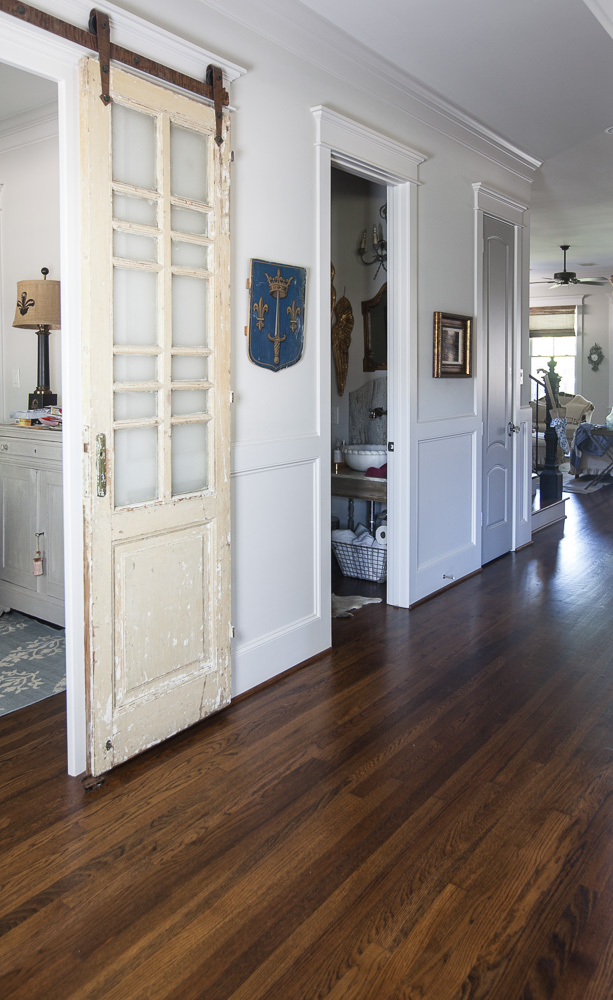 I do have some of my favorite artwork in the foyer including this pretty oil painting.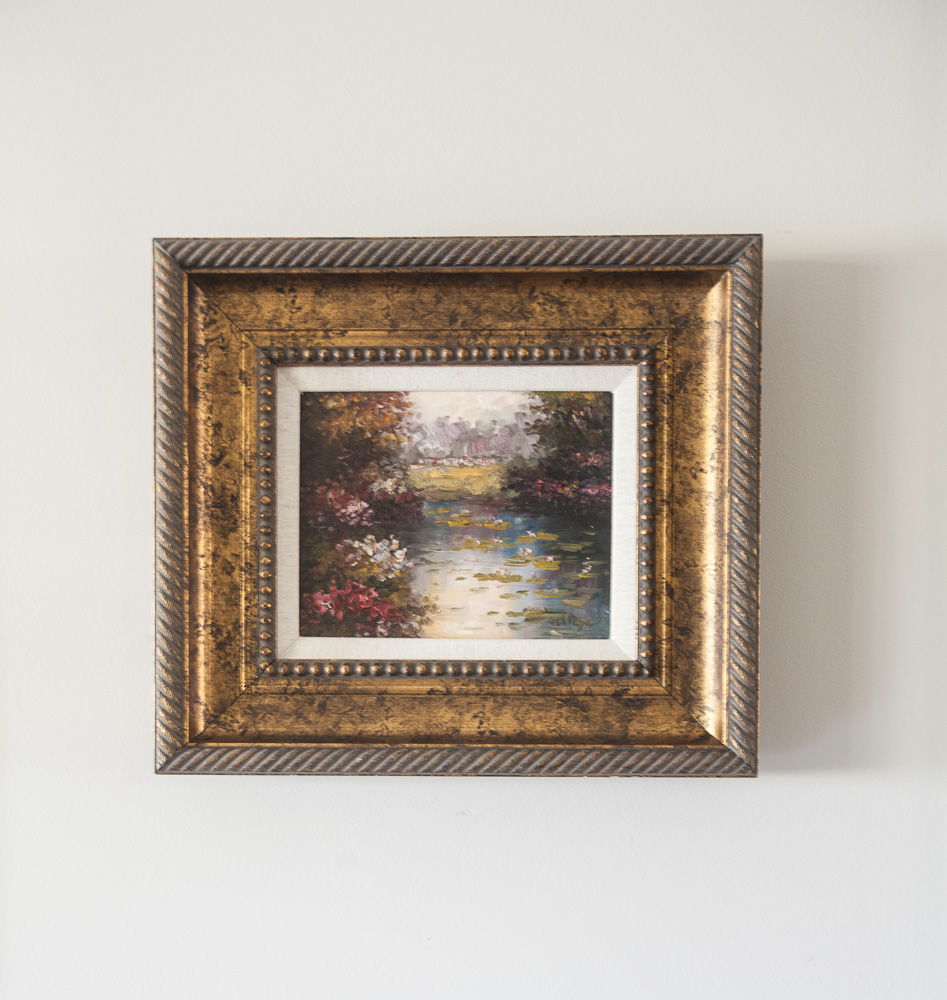 And this portrait from 1700's France.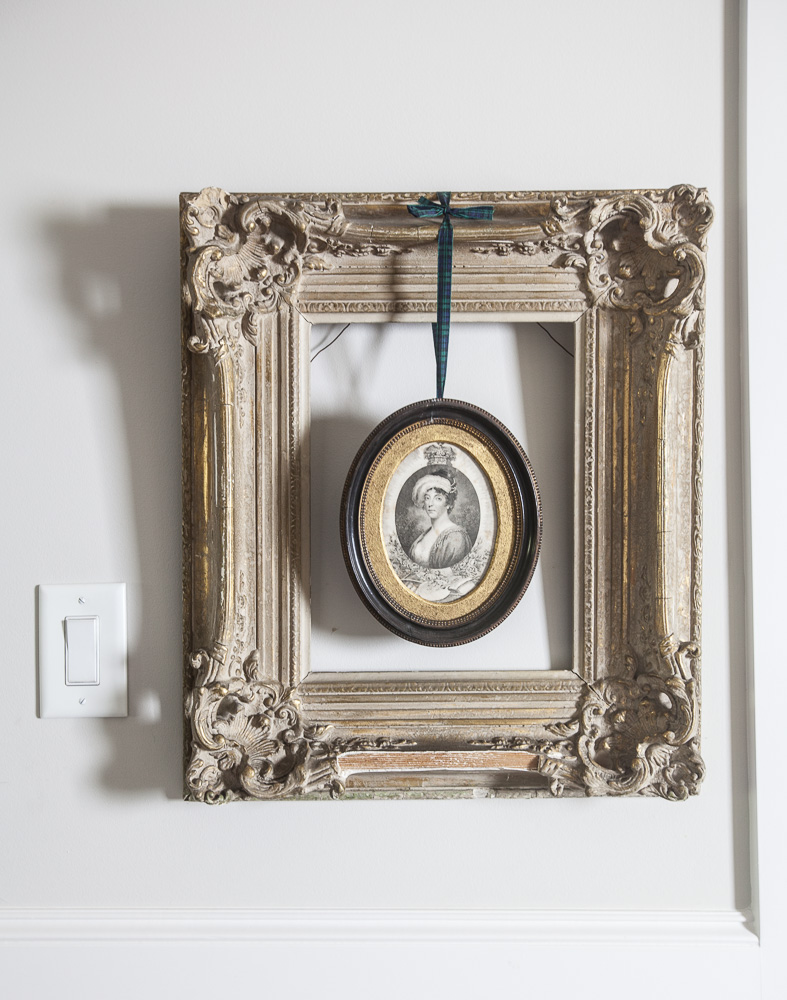 And my super fun mirror from a thrift store. Can you believe this came from a thrift store? The mirror has been replaced, but the frame is stunning! For more, CLICK HERE.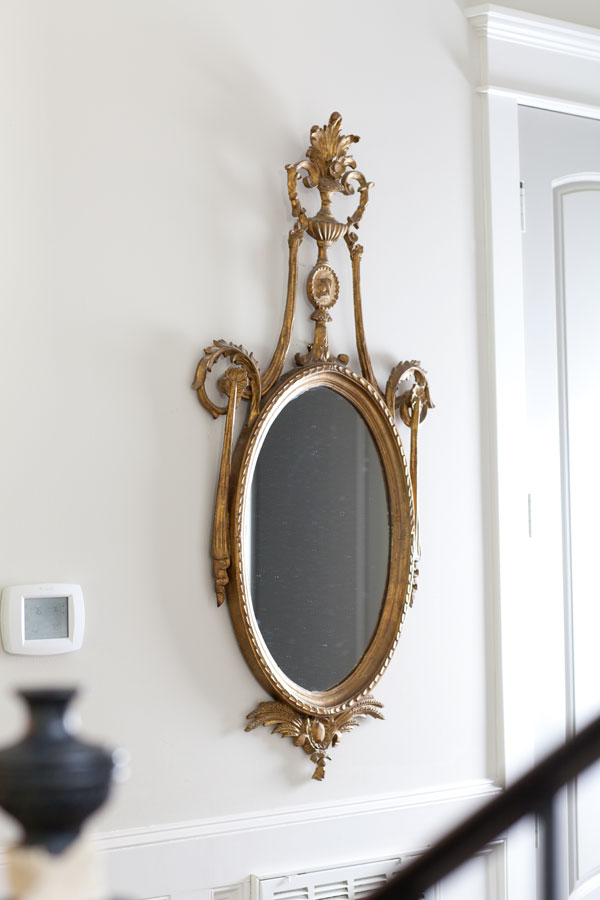 Yvonne has a much larger foyer. Here is Yvonne's foyer at STONE GABLE. This is a much better size to work with than mine.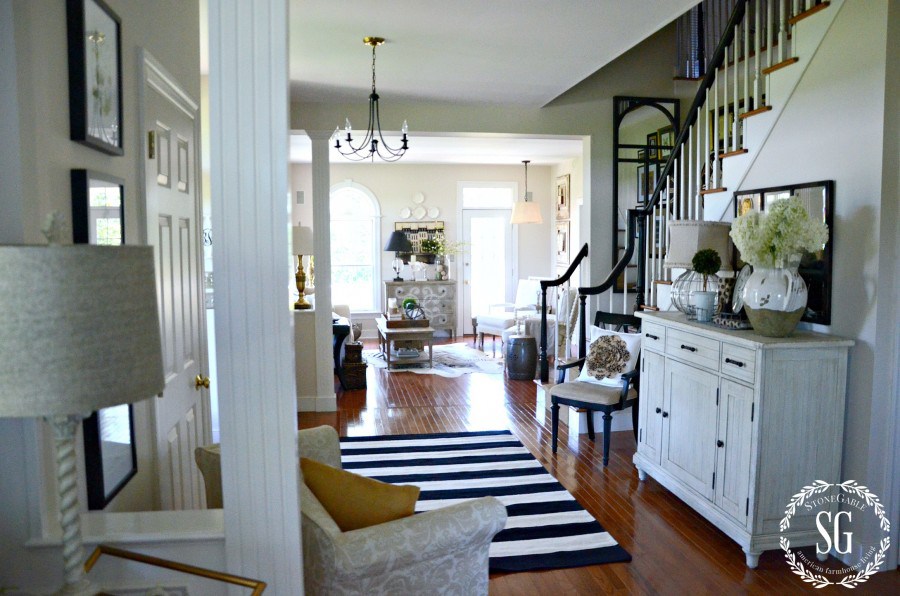 Photo credit: Stone Gable
If you are looking for more ideas be sure to check out the podcast, links above.