I'm so glad you don't get tired of seeing my home in a magazine! We're on the cover! I have a special place in my heart for Romantic Homes Magazine because they were the very first magazine to feature my work 5 years this month. I've had my work featured in Romantic Homes magazine 3 times, but this is the first cover.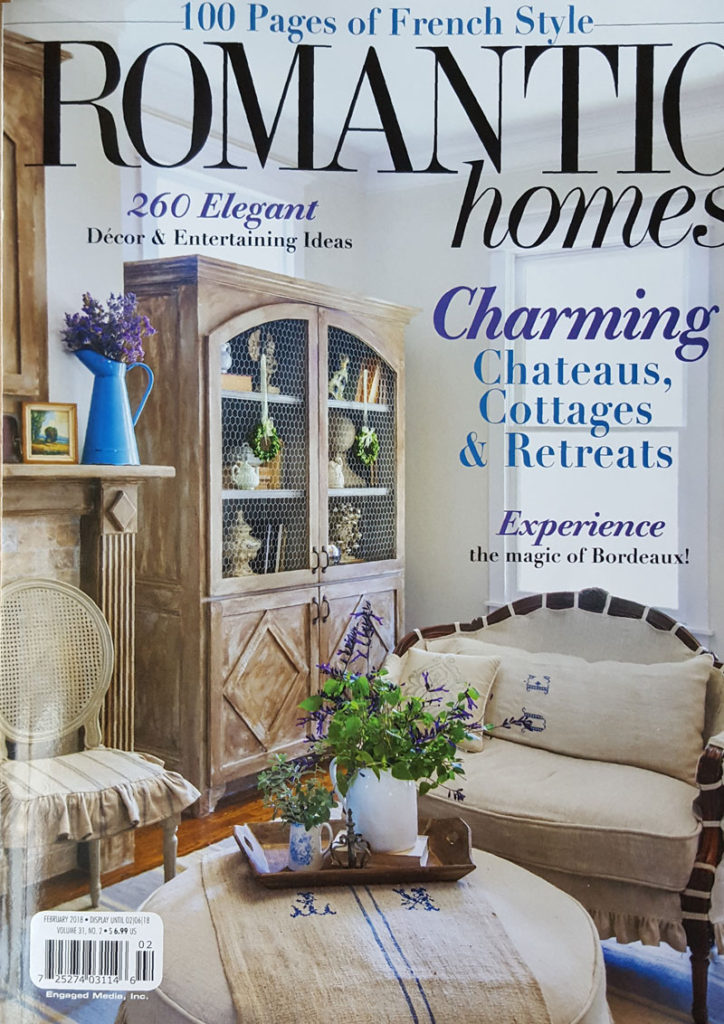 It's a beautiful issue, full of talent and gorgeous photos. I really think you are going to love it.
Just when I think that's the last magazine feature, I also find out there's another one. This makes about 23 or so. If you dream of being in a magazine, please keep it in, until you are in at least one. The first photos I submitted to a magazine were rejected (and I can't say I blame them.) I just kept working and plugging away until my photos were good enough.
If you want to see all of my magazine features, CLICK HERE.
You can find my first feature in  Romantic Homes Magazine HERE.
This issue is available on stands now. I'm going to pick up a couple of extra copies for myself. I haven't found it yet in the store near me, but my mom found it at her local Walmart.
Today's podcast episode is all about Wonderful Winter decorating ideas.