A few years ago, nobody had gray in their homes. Walls were mostly beige and the daring few had taupe or tan walls. The wall below is SW Windsor Greige.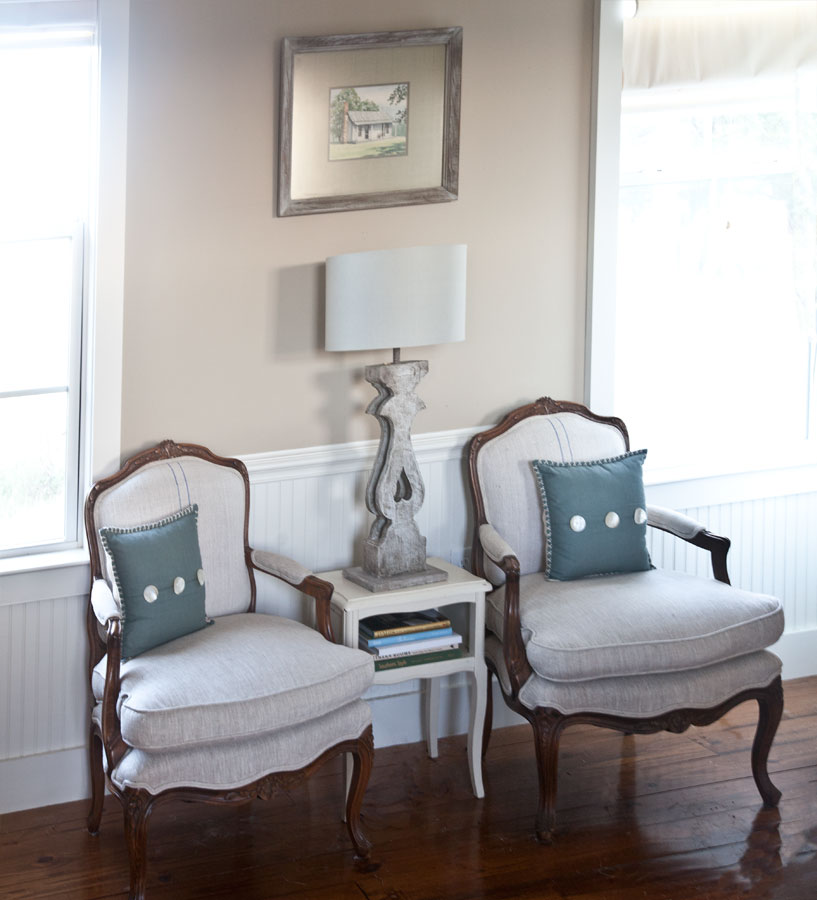 I had a very red dining room, and my daughter's room was green.
Nary was a gray wall to be found. I remember painting my rocking chairs gray back in 2011. Some reader said it was a 'bold move. I took that to mean 'weird.'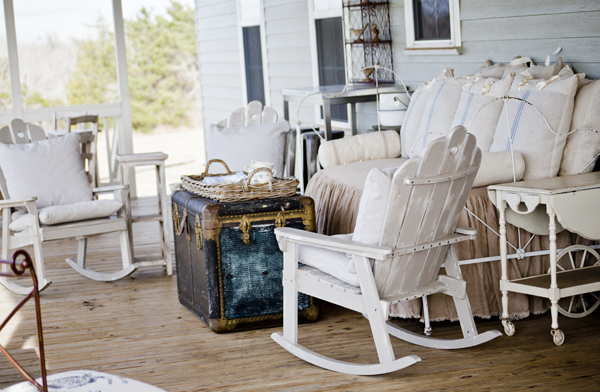 Then when we were building our city house back in 2012 I decided to go gray on the walls (very lightly) and I used a darker gray on the doors and on some of my built in cabinets. Actual paint colors are HERE.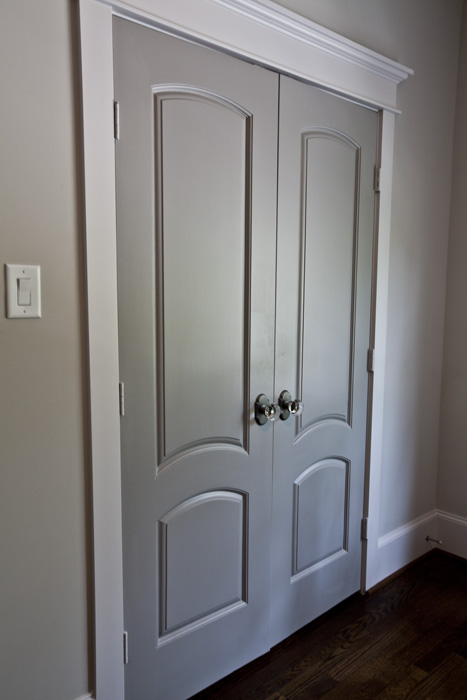 This went well with my new neutrals. I loved it. I even used a very subtle blue/gray tile in the kitchen for the backsplash, Walker Zanger Gramercy Park in Wedgewood.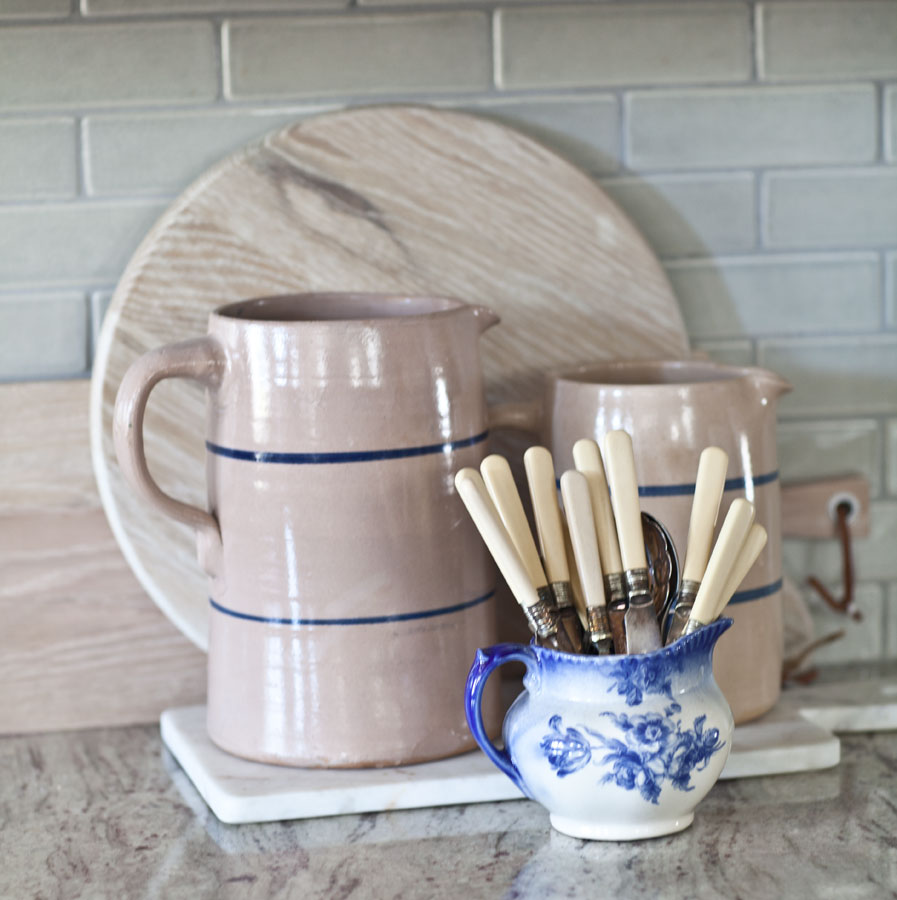 I had seen grays around here and there, but now it's EVERYWHERE, especially on furniture, doors, and kitchen islands.
So now I see those that do not have gray in their homes considering jumping on the bandwagon. But they are wondering if it is too late. What happens if they go gray just as things are going away from gray.
So is Gray here to stay or on it's way out?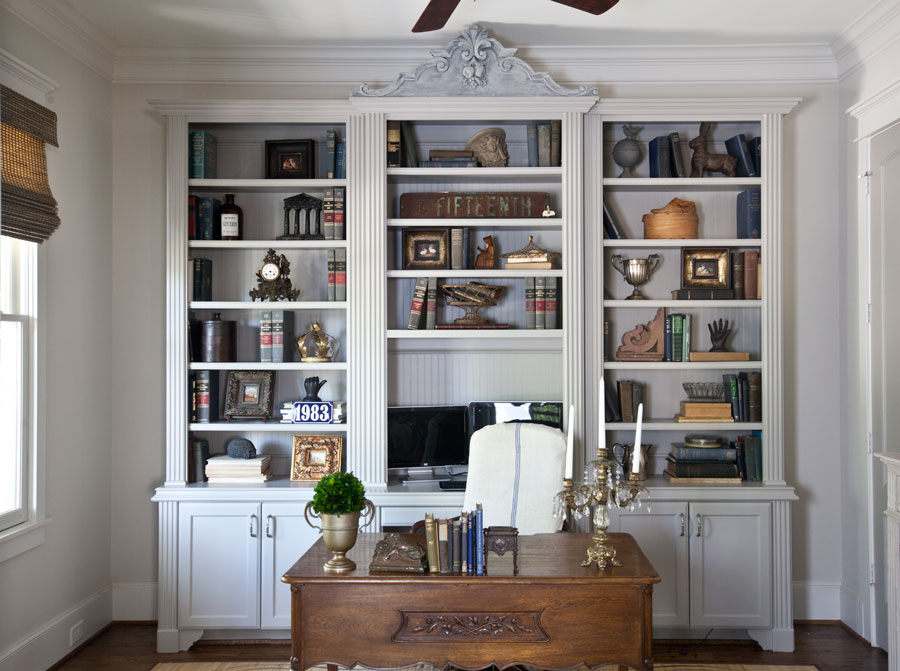 My opinion is it is here to stay.
Now there are some who will pronounce it DOA this year, but I don't give the much credence. The reality is (as I have said before) consumers have wised up and no longer allow a handful of people to dictate what is in and out. Now people look to many sources to information, not just a few elite designers.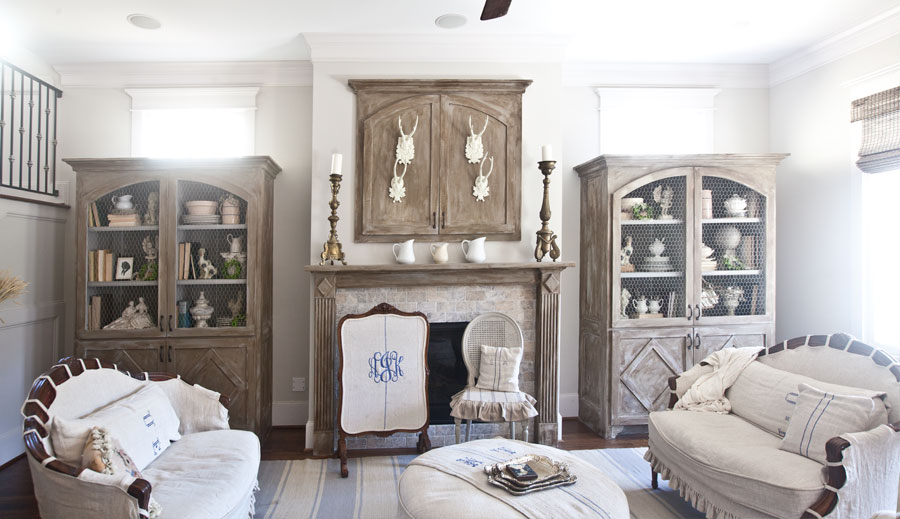 I believe more than ever before the thousands of bloggers are directing design styles. This is a good thing because bloggers are real people with budgets. We don't have a large staff and millions to spend on redoing our homes every year. As bloggers have more of a voice in design trends, things become more practical. Bloggers are the voice of the people. Since many people are influencing trends versus just a handful, there are more opinions and ideas, so whatever you like, someone out there will surely agree with you.
I think people are creating their own style more and more. We all like to see what the designers are doing, then we do what works for us.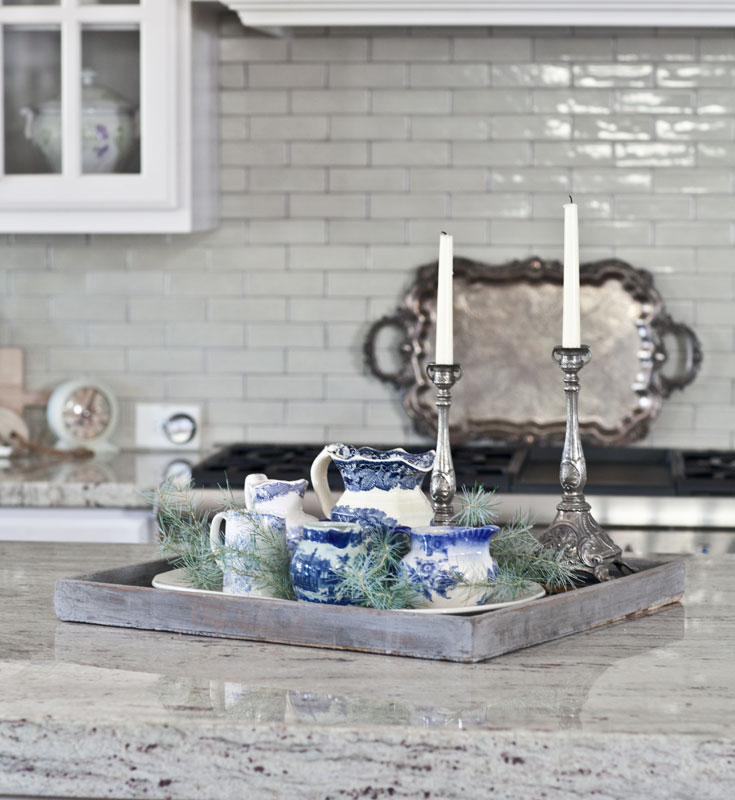 I just don't see bloggers going and changing everything in their house every year or so to have an entire new look. That's way too much work and money.
But here's another reason I believe gray is here to stay. Back in the 80's when I got married, you could get a white or a yellow refrigerator. That was pretty much it. Stainless steel was not an option. Some years yellow was hot, and then white. Then black came into vogue for awhile. Next came stainless steel which was a major upgrade for many. Slowly over time homes changed to stainless steel appliances. That became the new standard.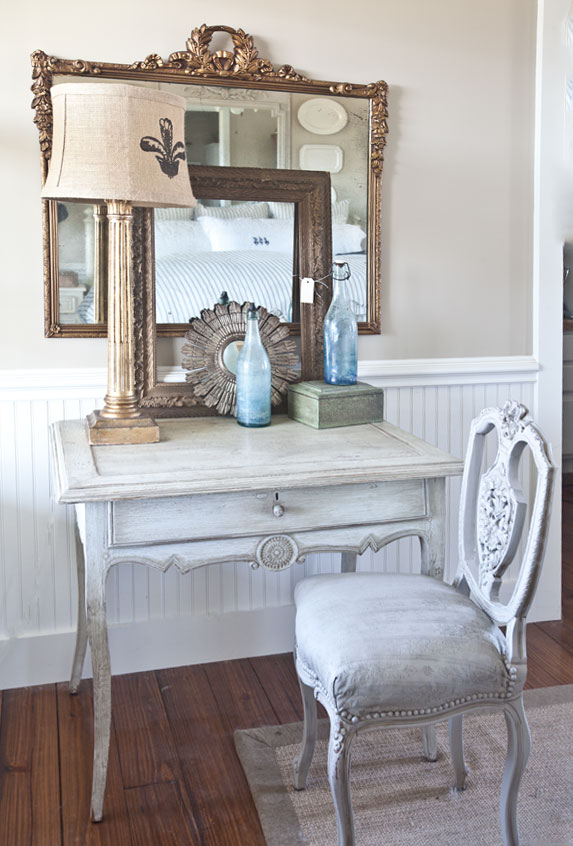 Then someone (who sells appliances) decided that stainless steel was out and bronze was in. Everyone had just spent a good bit of money switching out their appliances for stainless.  Good luck I thought. I'm not falling for that one. It sounded iffy and trendy from the get go. And guess what?
It never caught on. Stainless steel is still king. I predict the same for gray, it's here to stay. It is a neutral, and it's the new standard.
Also I love cool colors which I think are going to be around for awhile. They look fantastic with gray.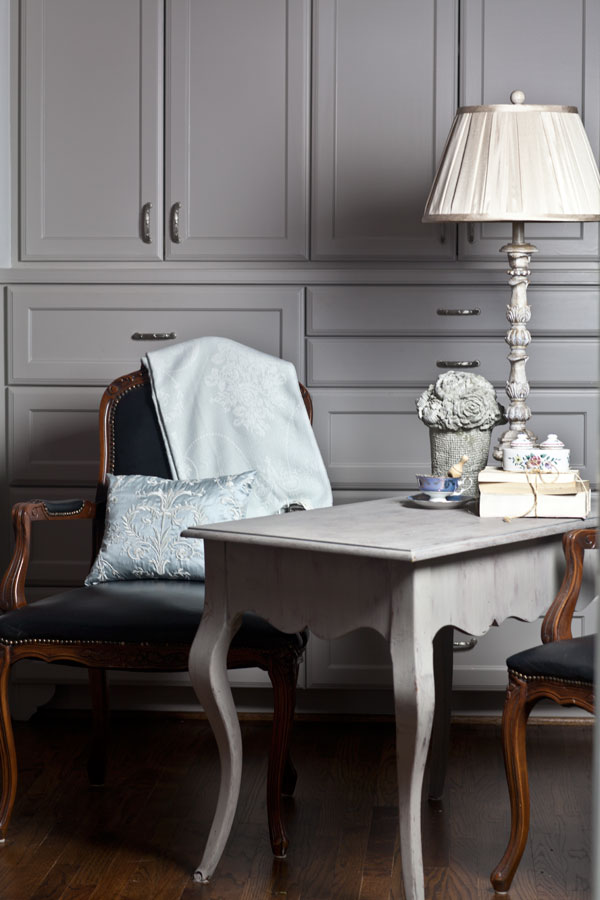 So those are my thoughts on gray. I think it will stay in style for the long haul. Something else might be touted as 'the next big thing' but I think gray will still be 'in' for a long time.
So if you were waiting, I think it's safe to pop out the gray paint; it's here to stay. Those are my thoughts, but I want to know what you think.