I've got some helpful information to share with you today, but first I want to share a win and a fail for the week.
The win is I was featured in a magazine that just came out, House and Home magazine. You can find it online HERE. I have a few more in the works, and I'll be letting you know when they are available.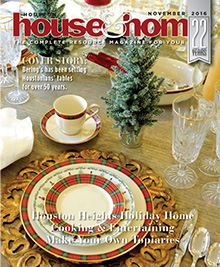 Ready for my fail? Well my walking partner Therese and I were walking recently and we can across some things by the curb. We live in an historic area, so the pickings by the curb are sometimes pretty good. I grabbed a few drawers and Therese grabbed what in the dark appeared to be a marble top. We carried the junk goodies all the way to my house which was about a half mile. They were heavy too, and we almost dumped them several times before we got home. When we did arrive, my thumb was numb from carrying the drawers and Therese was covered in soot from the table top. The next time we met, she said that she returned the smokey table top to the curb, because it was not marble but concrete.
For days, I walked past the drawers on my back porch. They mocked me, laughing that I had done nothing with them. I began to dislike them, a lot. I ended up deciding I was not going to have time to convert the drawers to serving trays, so I left them in front of my house on trash day. "Now who's laughing?" I said. I began to wonder if it was normal to talk to drawers.
Sometime during the night the junk fairies hauled them off to a nearby forest to transform them into something amazing. Frankly I was relieved. I don't have the right kind of saw for that kind of cut, and I just wasn't 'feeling it'. The next evening, while we were walking, we saw some old chairs that looked pretty intriguing, but I kept on walking. Sometimes a cigar is just a cigar, and sometimes junk is just junk.
Don't forget the current giveaway!! Yes people do really win!! Remember that every comment this month on any post at Cedar Hill Farmhouse blog automatically enters you to win.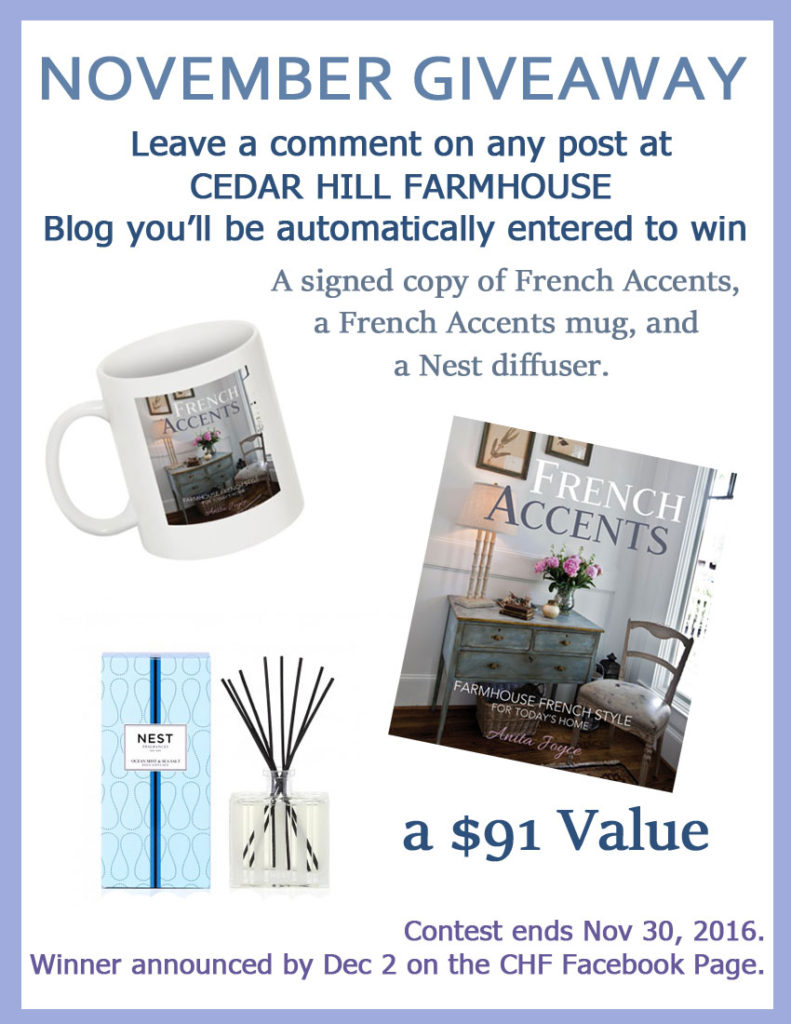 Now for the post. This was a very popular post, so I'm sharing it with you today since you might have missed it.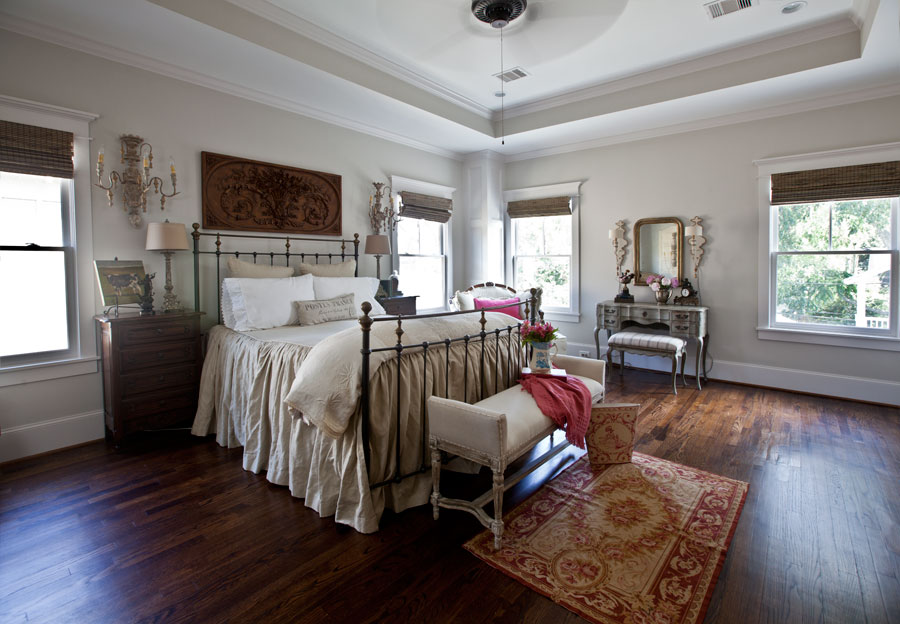 Did you ever watch the TV show Lovejoy back in the day? He was considered a divvy. A divvy is someone who has an almost supernatural ability to detect an antique of value when others can't. I am NOT a divvy, but I admire those with that ability. A divvy knows how to buy bargain antiques.
I do have to say I get a bit overly excited when I find a great piece for a ridiculously low sum. It happens on occasion.
The mirror below has been in my bedroom for awhile. I fixed it up after buying it at a discount store. I painted and distressed it. I thought it looked pretty good. It is not an antique.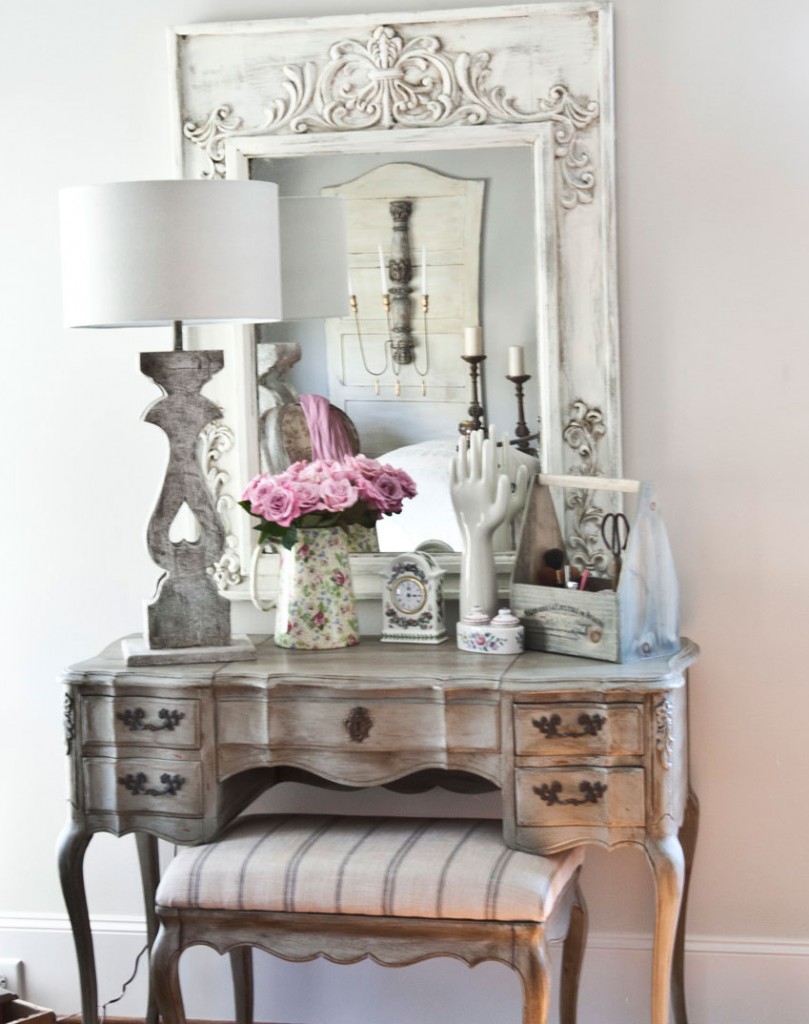 But then I found the mirror show below. This mirror was super cheap at the antique store. I found it for about $125. That might not sound cheap to you, but I was pretty sure it was an authentic Louis Philippe mirror from France between 1830 and 1848. The mirror had very rough edges on the back. The silvering had lots of black spots on it. The wood on the back was very, very uneven and appeared to be very old. It looked nothing like any mirror I had seen before. It seemed to be completely hand made.
The disturbing thing was that it was partially painted black. I knew the mirror was not originally painted black. I wondered why someone would do that. The mirror was stunning, and someone put hideous black paint on it. Well no matter, I touched up the paint where the black was, and it looked like new… well I mean it looked like what I thought it should look like.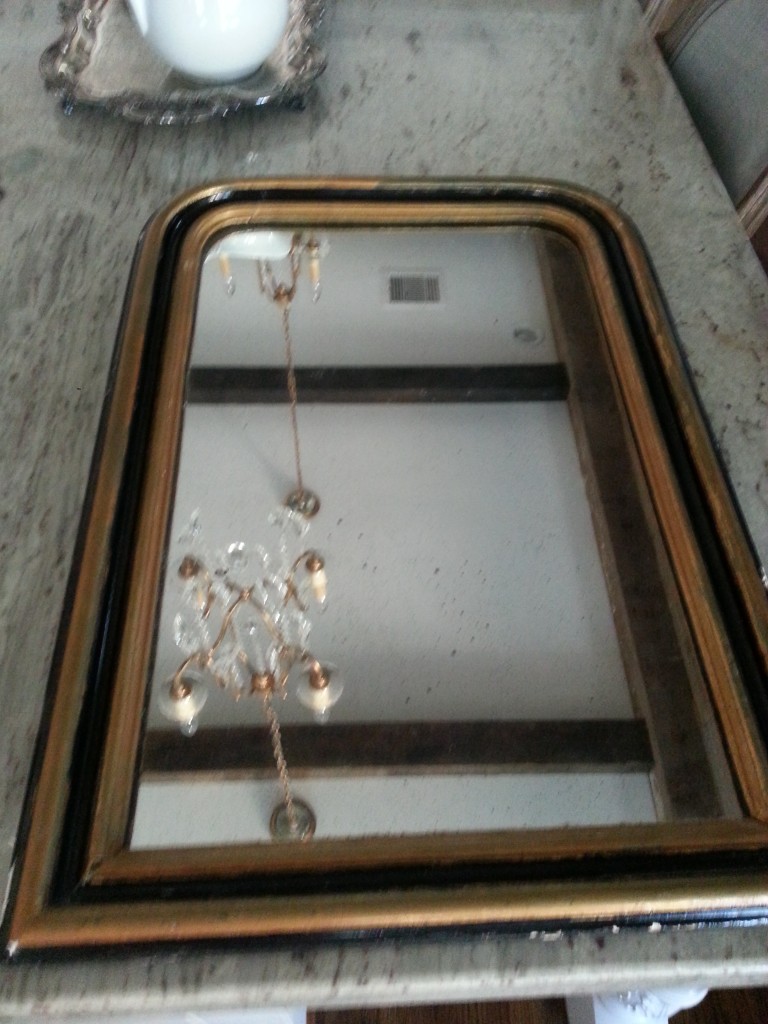 I was very happy with the new (but very old) mirror. Then we left for our trip to Paris, that had been planned for a year, and I forgot about the mirror.
While in Paris, we stayed at a lovely apartment owned by Madame Catherine. I loved my conversations with Madame. We discussed antiques and many other topics. One day I remembered my mirror, and told her about the awful black paint on my gorgeous mirror. Then she told me a story. Apparently When Napoleon III lost the Franco-Prussian War in 1870, the people were so distraught, they painted many things black as a part of their mourning. She just confirmed what I thought; my mirror was as old as I suspected, or at least pre-1870. And yes I just painted over a piece of history.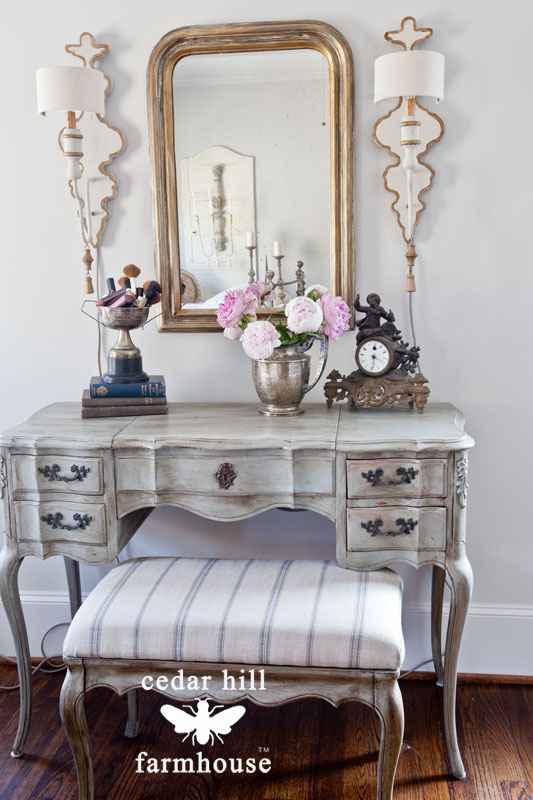 I have to say I was pretty excited by that little piece of news. It made me appreciate my mirror even more. I knew the low price was due to the black paint. I wish I had known the black paint was so old before I painted over it. Still, I would have painted over the black any way, because I really didn't like it.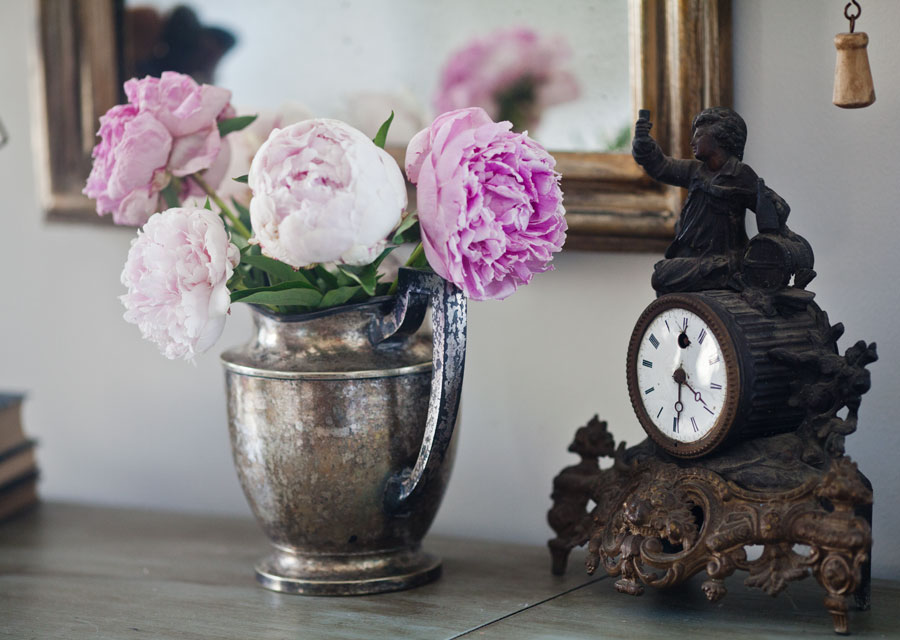 I just saw another Louis Felipe mirror in an antique shop this past week. The asking price was about $800. Yup, I got a steal. Look at the black specs on the mirror.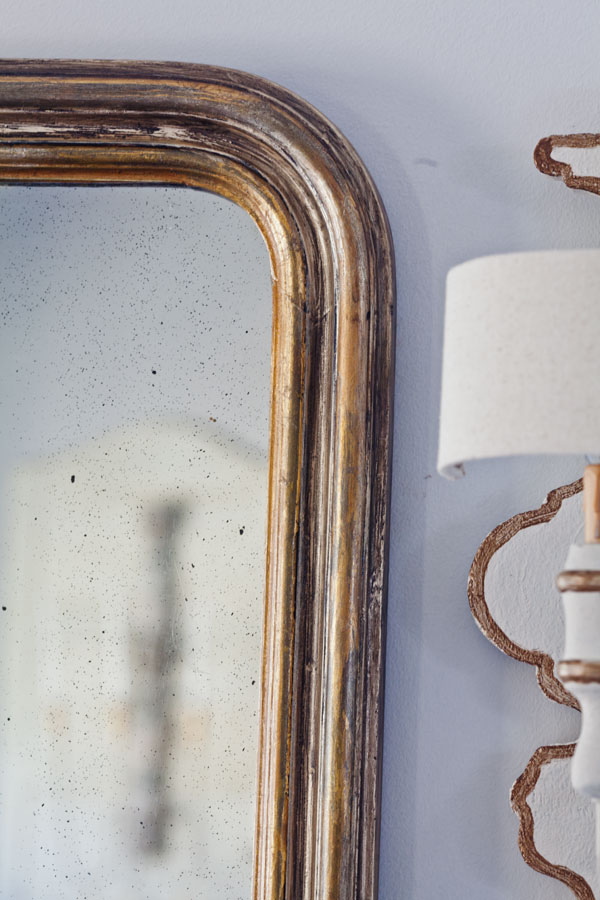 It is pretty exciting for me to own a piece of history right in my own home. I mean what did this mirror see?  Who owned it? Was it in Paris or elsewhere? The owners must have been so upset to paint it black.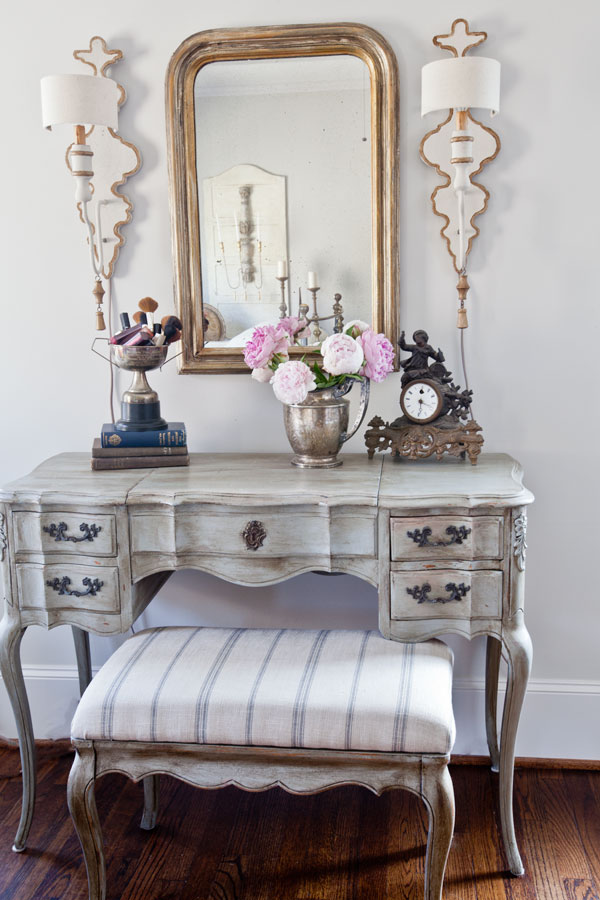 So how do you find a great piece for a cheap price? You have to spend time around antiques. Get to know them, what they look like, what they smell like. When you know what the back of an antique should look like, you will recognize it when you see it. You will be able to tell if something is antique or just distressed.  The more you inspect real antiques, the better you will be able to tell if the item is new or antique. The best way to tell is by checking the draws and the back of the furniture. It needs to look out. The dovetails in the draws should not look uniform. The back should be dirty and rough looking.
The more time you are around expensive antiques the more you will recognize a good piece. You'll know the going price and you will be able to decide if the price is good or not.
The other thing you can do is scout your area. Where are the thrift stores and resale shops?  What about the local auctions?  These are the places you are more likely to find a bargain, not in a fancy antique shop. Even my vanity was a thrift store redo. You can find that story here. Look around for consignment shops. You can also go to estate sales and check out Craigslist.
Where do you find your goodies?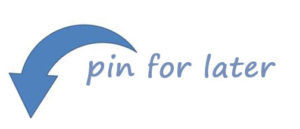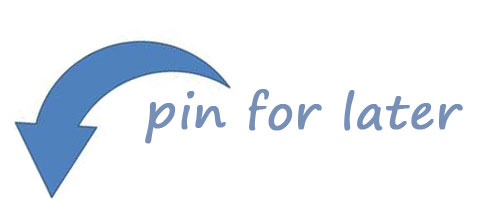 Check out what my friends are doing today!
Designthusiasm | Simplifying a Kitchen Renovation
Maison de Pax | A Thankful Tree
Savvy Southern Style | Being Thankful
Shabbyfufu | Family Room Reveal
So Much Better With Age | Carrot Pie for Thanksgiving
Stone Gable | A Thanksgiving Story