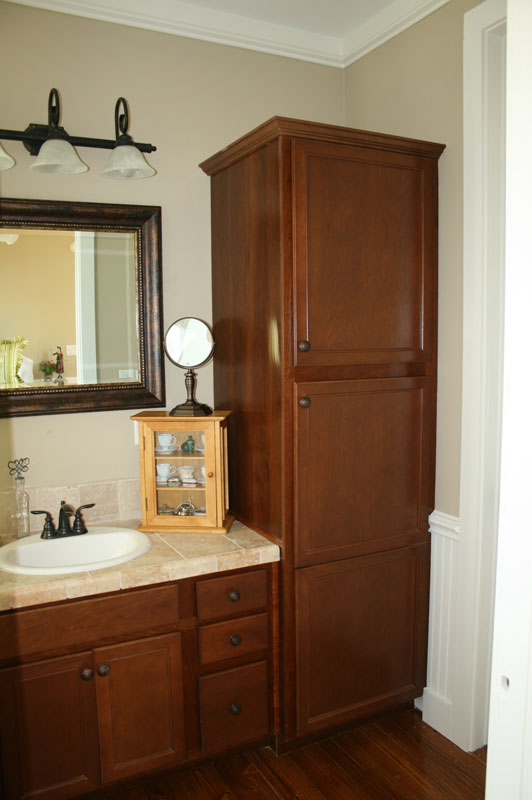 Like many people I had dark cabinets but wanted white ones. So I had them painted. You know I would have painted them myself, but there was the Lake Anita incident. If you don't know what I am talking about, you can find out HERE.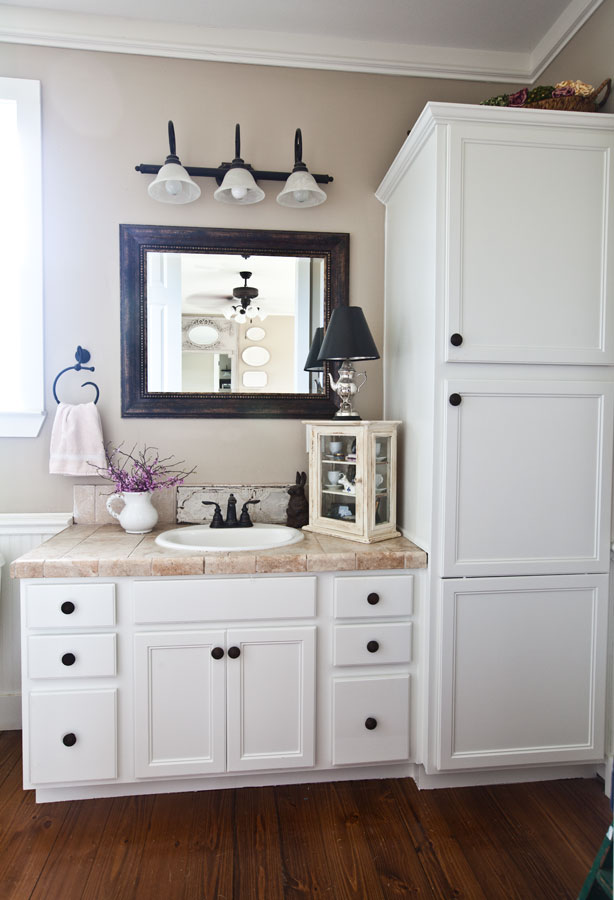 I loved the new look, BUT, and isn't there always a 'BUT'? The mirror I thought was too dark for the room with the cabinets painted. I decided I need a new mirror, but really I didn't have time to go find a new one, and so I shopped my house. I found a mirror that I thought might work. This mirror (below) did not need to be in this bathroom, and so I measured it to see if I could move it. It was going to work!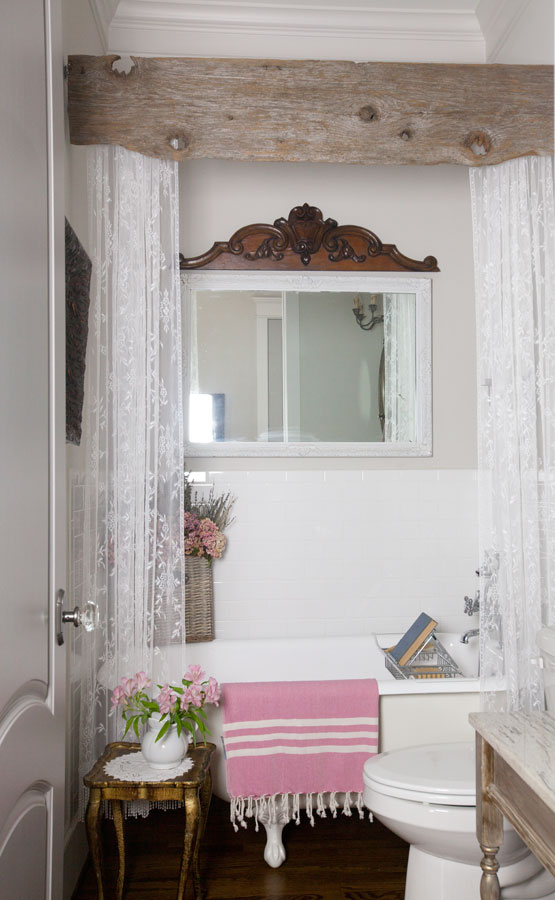 I hauled it to the farm. Of course my daughter missed the mirror in its old location, and my husband always gives me a look when I want to transport something large to the farm, because there is rarely enough room in the vehicle. (Picture the Clampetts moving into their Beverly Hill home with their car overloaded. If you don't know who the Clampetts are, you need to go find them on Youtube. Look for the Beverly Hillbillies.
Where was I?
So the mirror made the trek to our farm, and voila!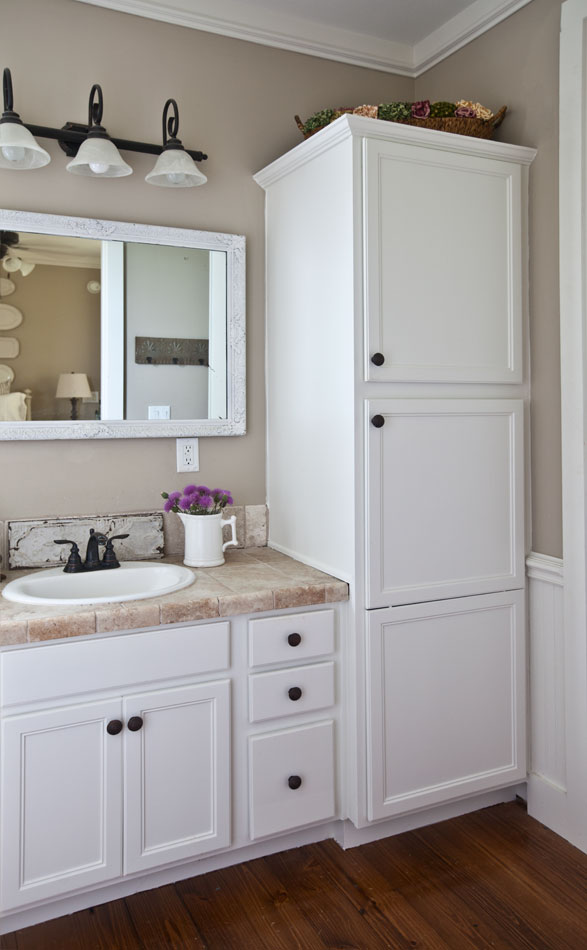 I like it! And of course the point it that changing a mirror can really change the look of your bathroom without a big expense or a big effort.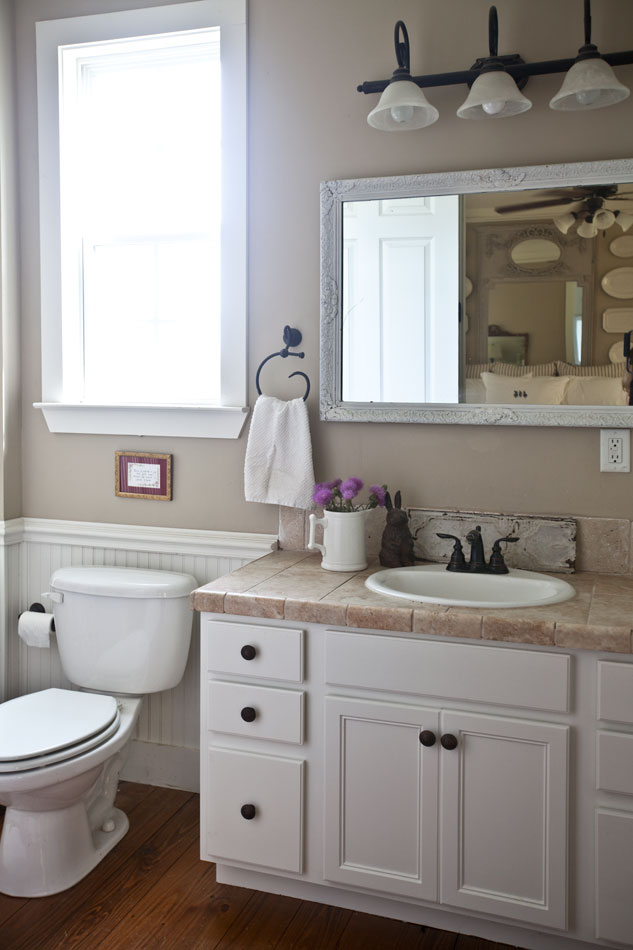 If you have one of frameless mirrors that takes up the entire wall, just be very careful if you remove it yourself. I think it can be a bit dangerous with all of those sharp edges and glass, so please don't attempt yourself unless you really know what you are doing.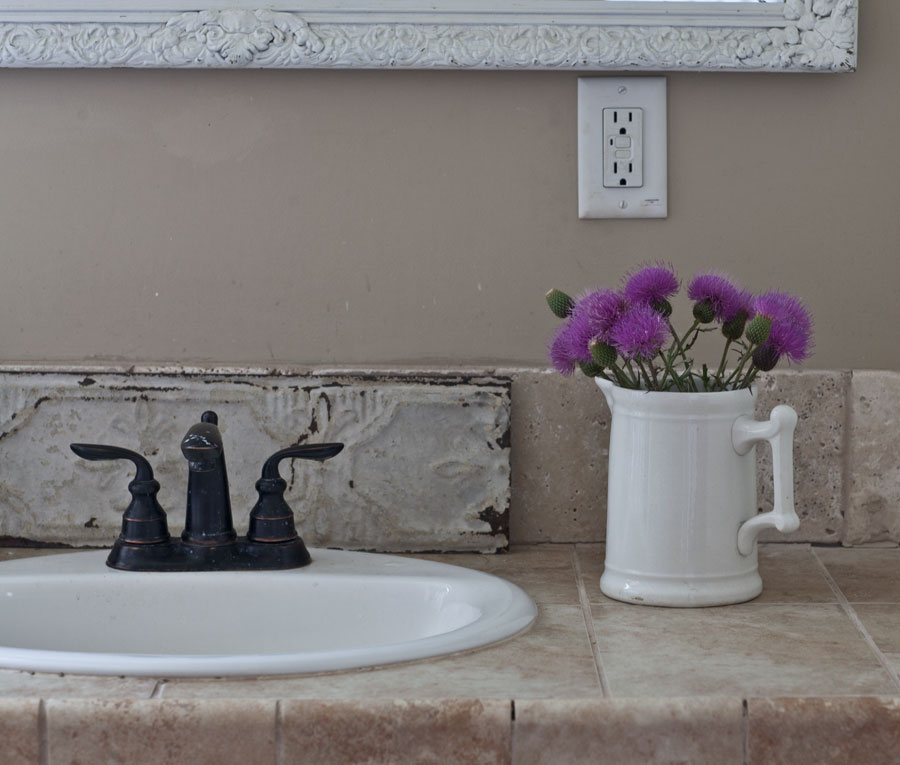 If you like what you see here, you might enjoy pursuing my online shop, CEDAR HILL FARMHOUSE SHOP.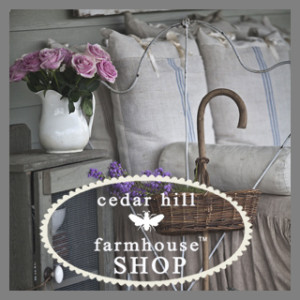 I'm talking about focal points over at Bali Blinds where I'm a contributor. You can find the post HERE.
This is a part of my monthly DIY TIPS AND TRICKS EVENT.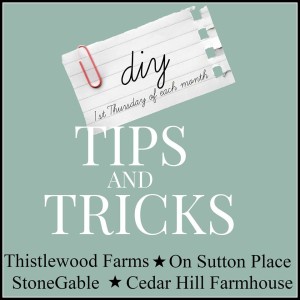 You can see the other great ideas in our series below.