Today, I'm showing you over 30 pitchers. These are all in the style of Farmhouse French. They may not all be considered country French, but they are all Farmhouse French. If you are on the lookout for pitchers, I hope this post helps you. Some pitchers may show up more than once, but I tried to limit multiple photos of the same pitcher.
Have you been listening to our podcast? Today's episode is all about the Magic of Mirrors. Listen below.
Okay let's talk farmhouse French pitchers. The two below are authentic French watering cans. They have a very distinctive look very different from American watering cans.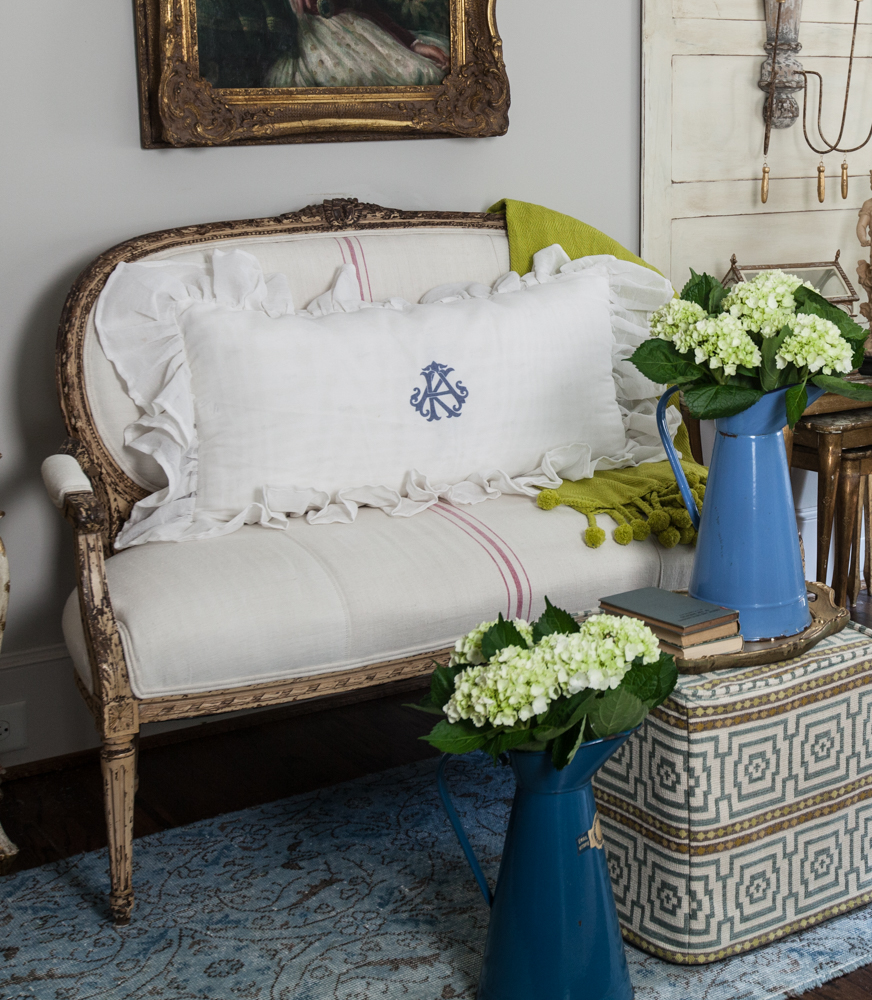 First I have a collection of vintage blue and white pitchers. They are all English except for the short squat floral one; it's French. The French one was originally used to fill a bathtub.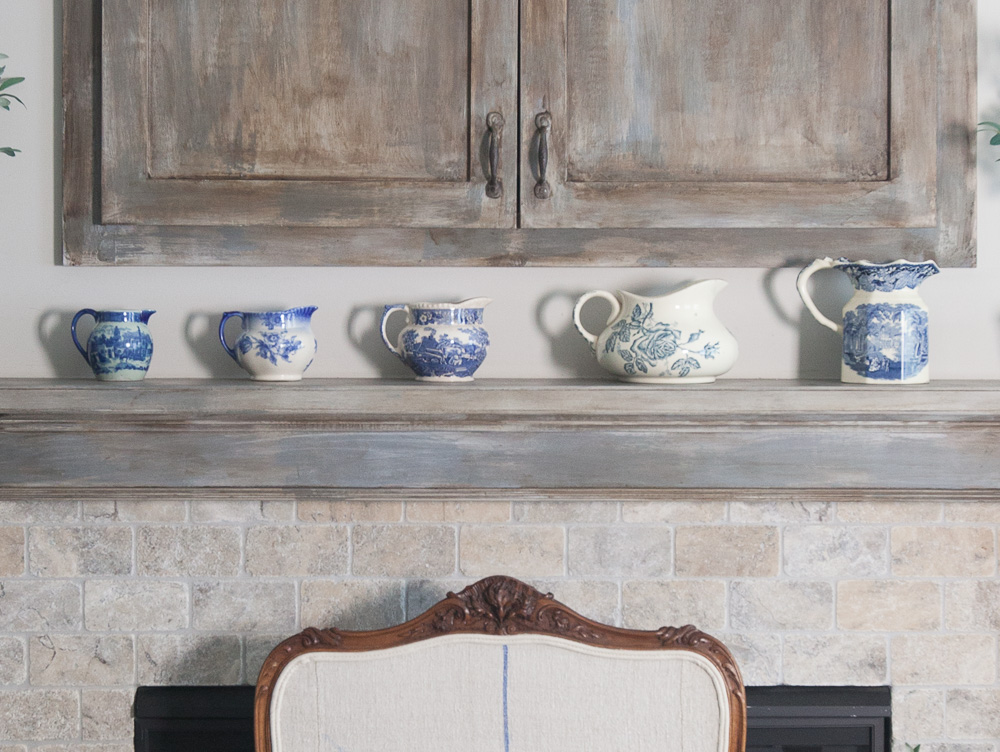 In this shelf, I've got a collection of white ironstone pitchers.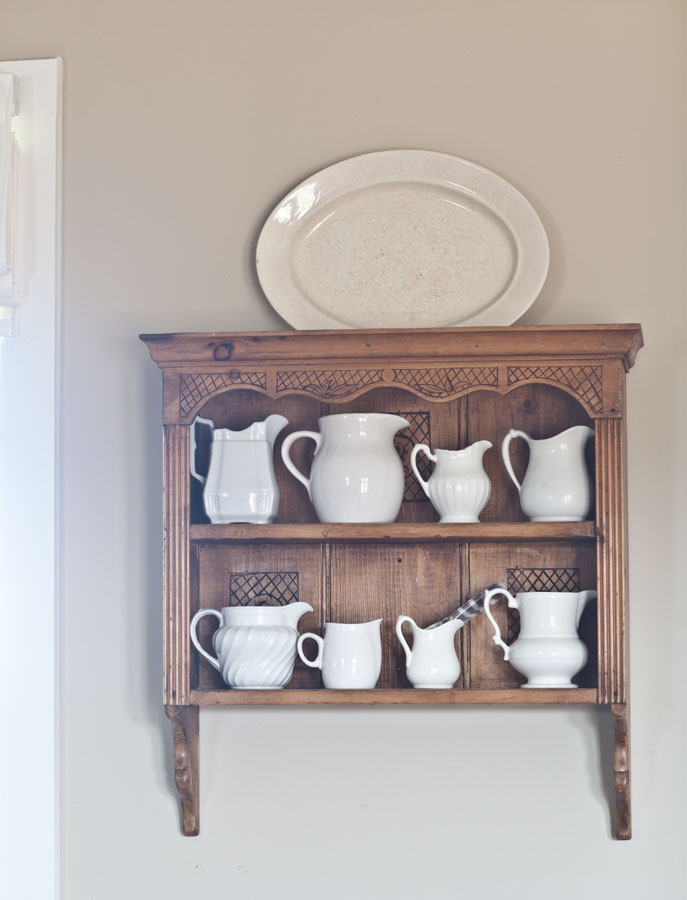 I love to use my pitchers to hold things and to display flowers.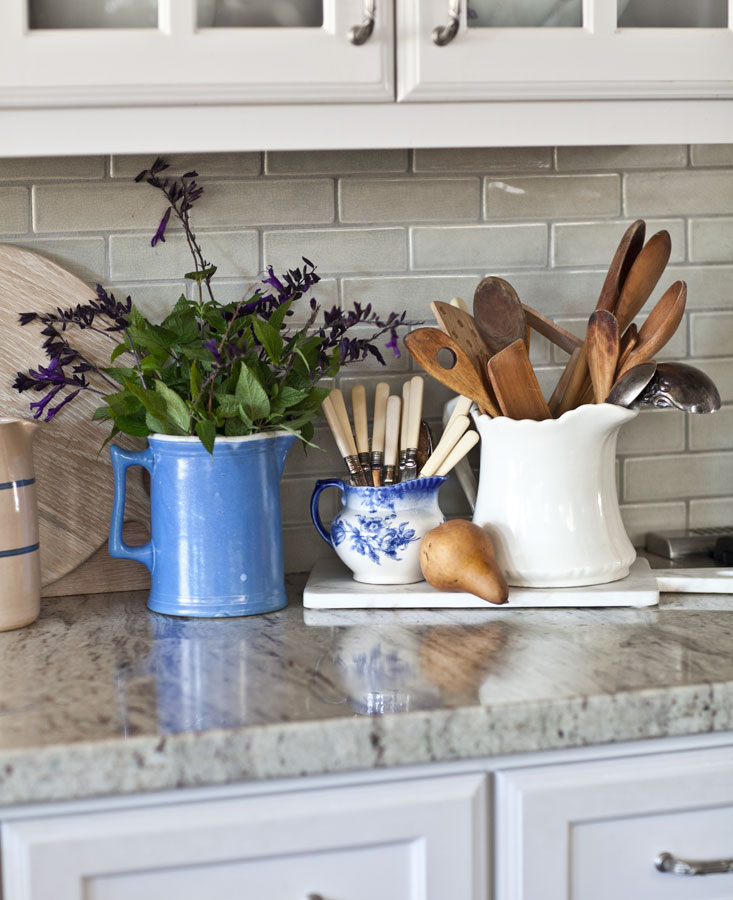 I love creamers too, and technically they also are pitchers.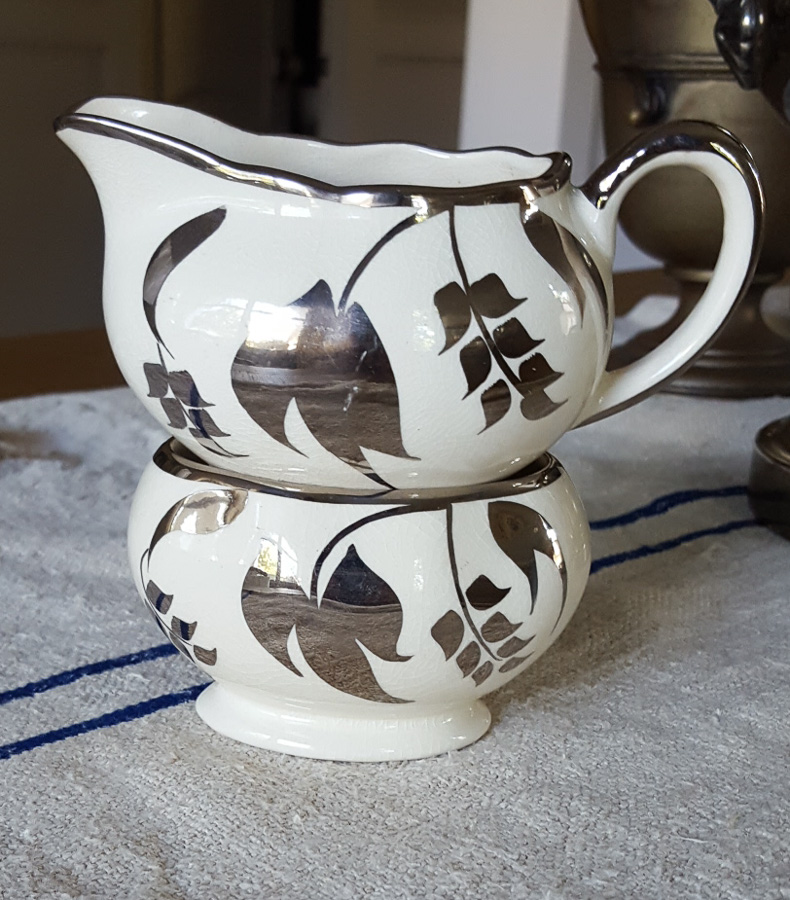 These blue and tan pitchers look so French, and yet they were all made in Texas.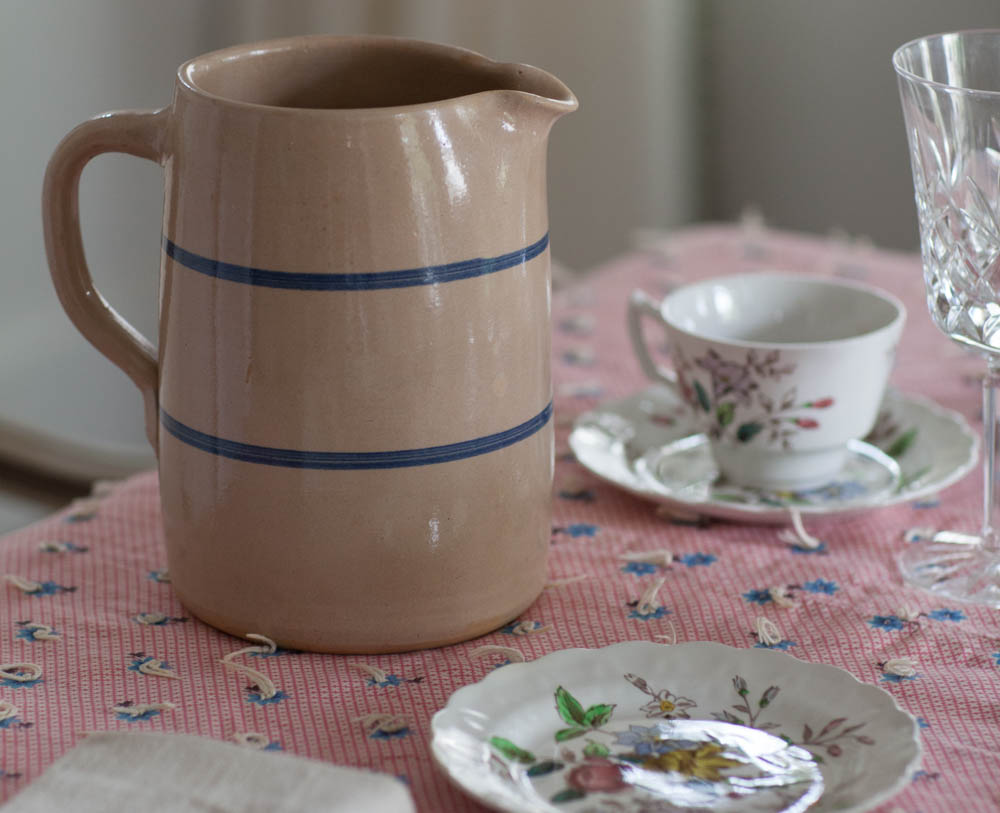 Here's another collection of white ironstone.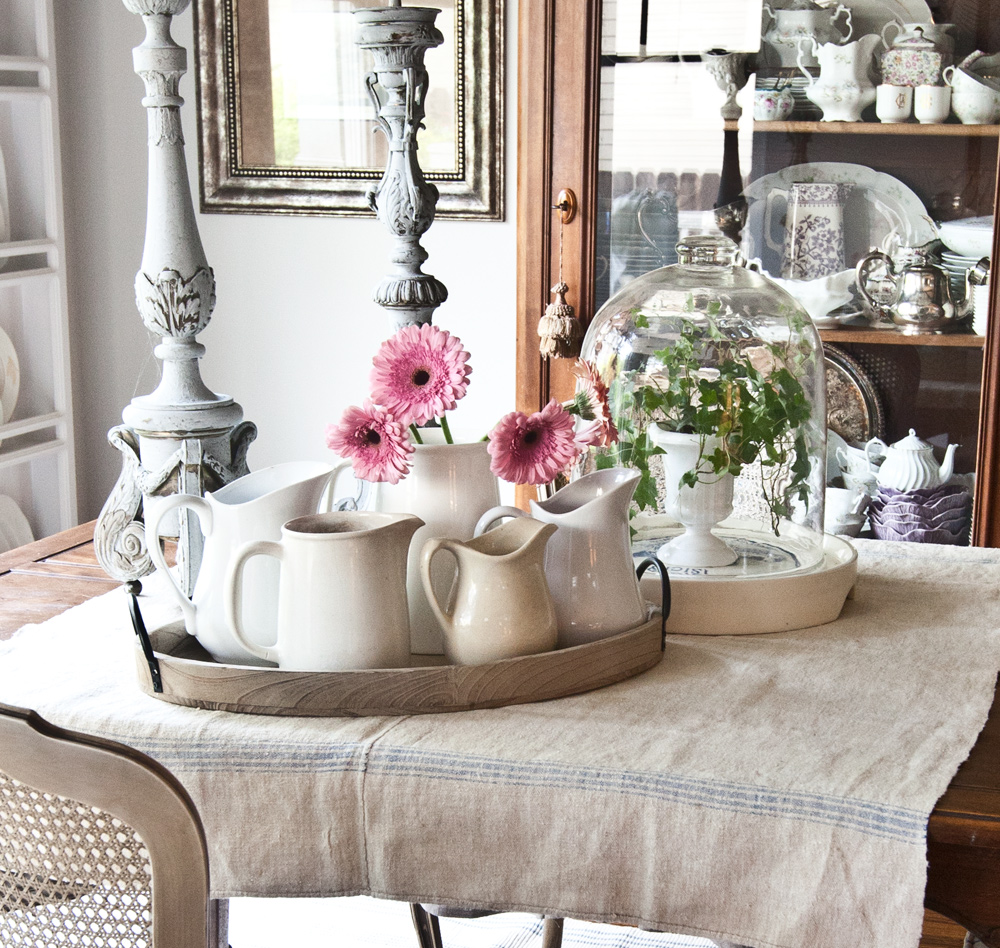 Below I have a blue French enamel water pitcher. I have two of these blue French watering cans.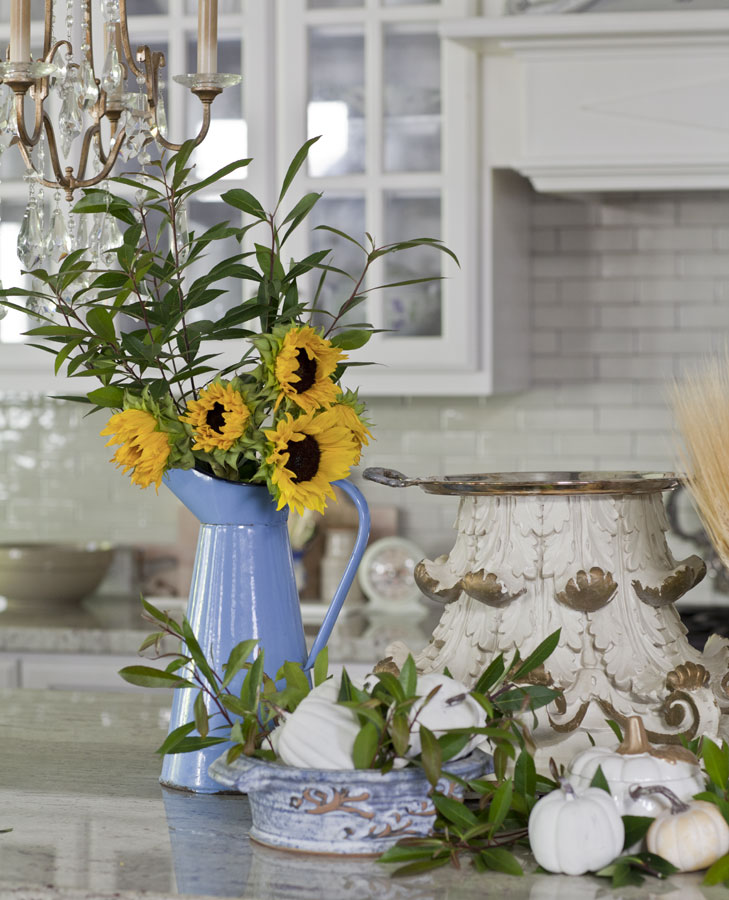 Silverplate pitchers are excellent for flowers.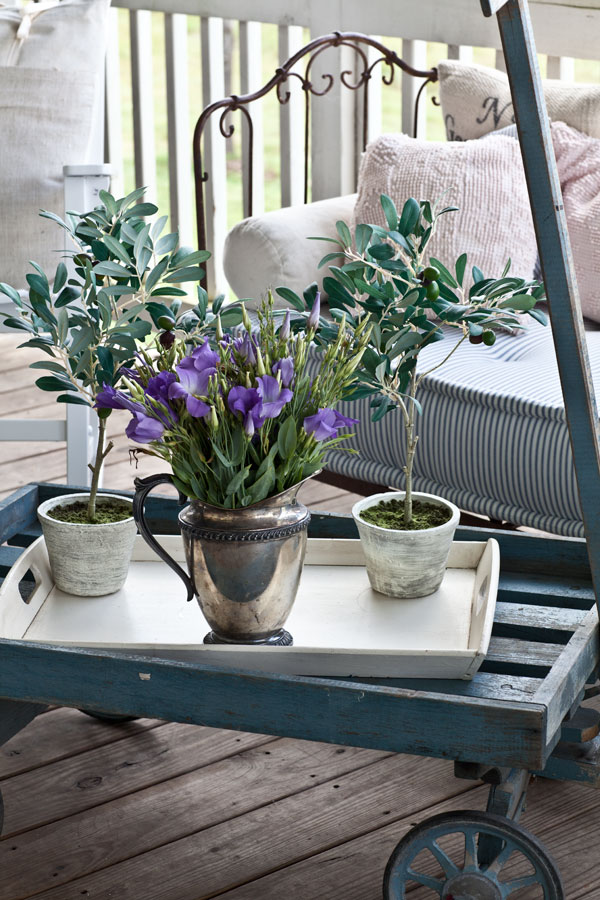 Here's a large white pitcher that is new.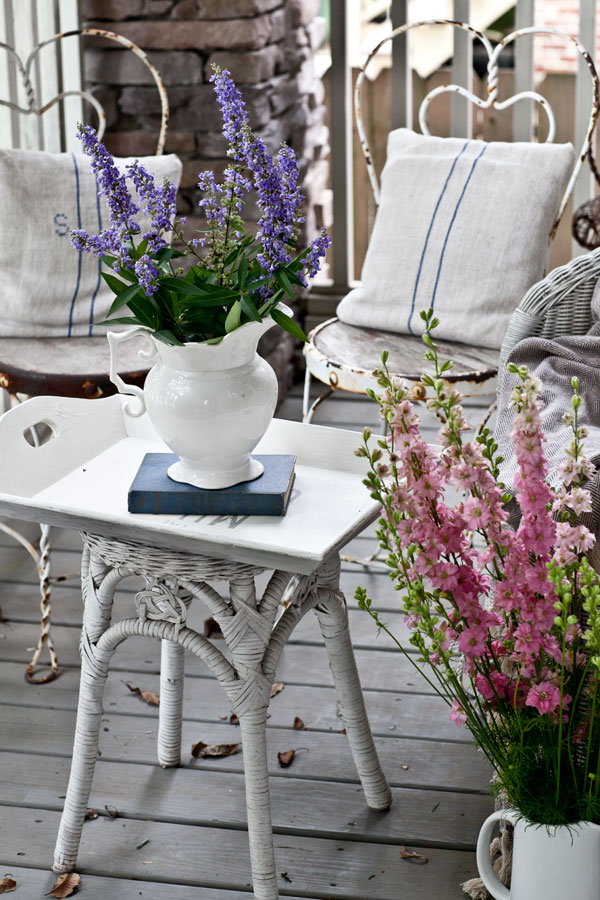 This is another large white pitcher that is new.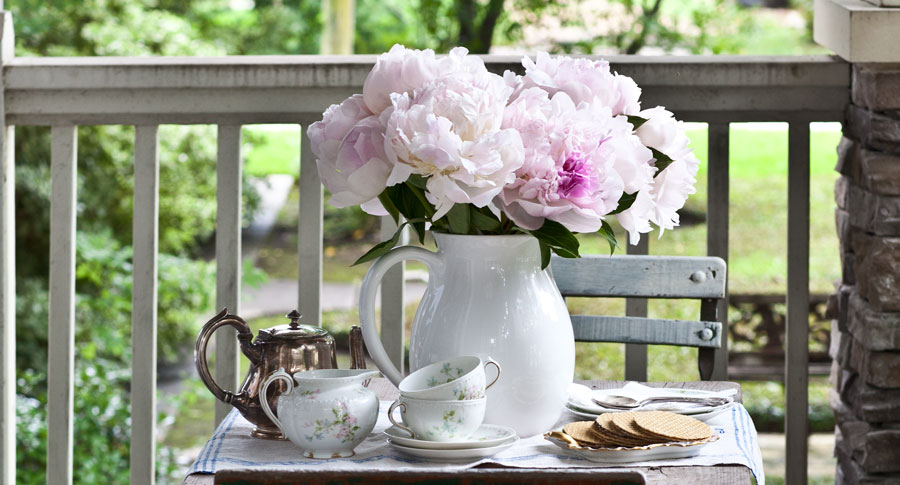 These sweet little creamers are so delicate and pretty.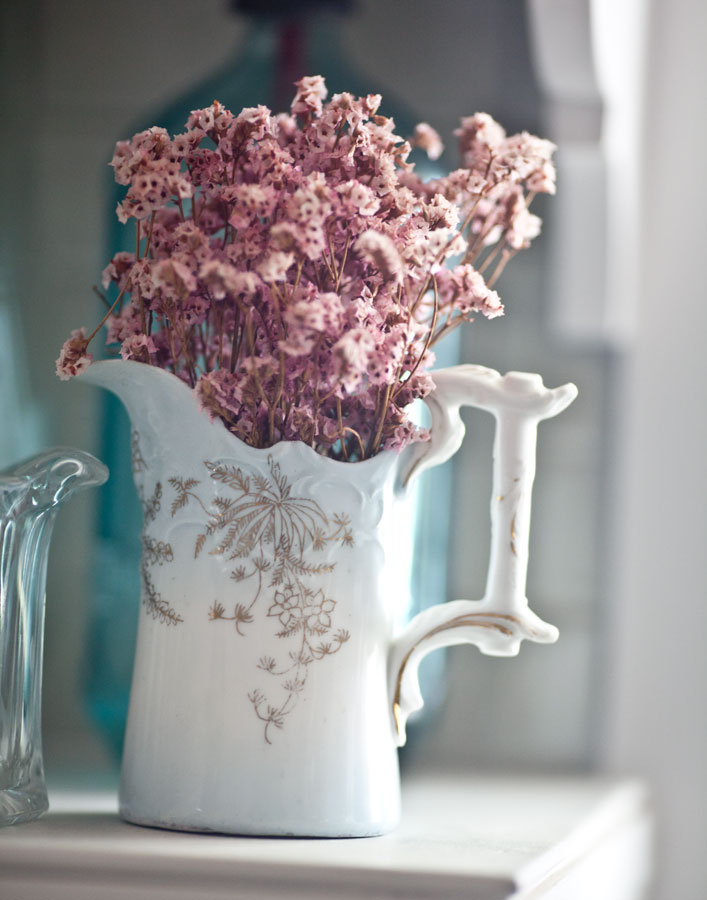 Here's another large, white, new pitcher.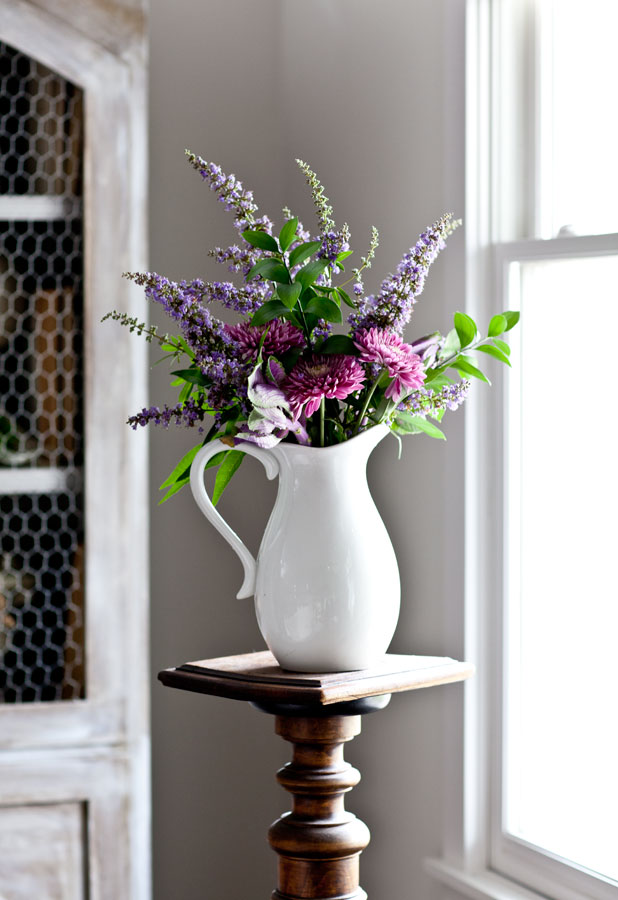 I don't always polish my silverplate pitchers. Shhhh…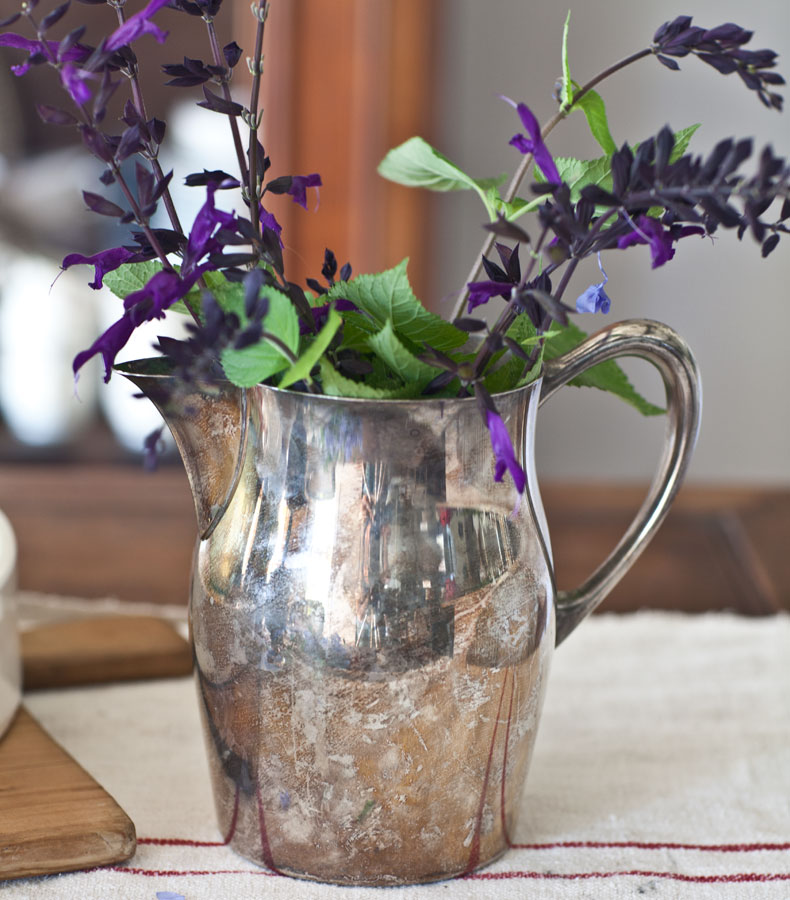 There's another white pitcher, but I can't tell if I've shown this one before, since so much of it is covered up.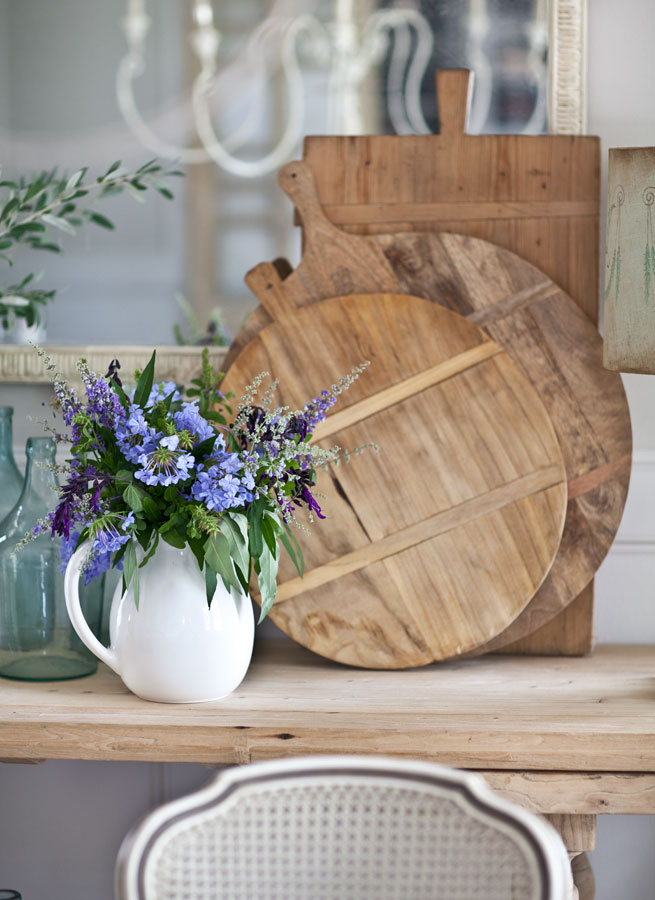 Ironstone pitchers are PERFECT for flowers!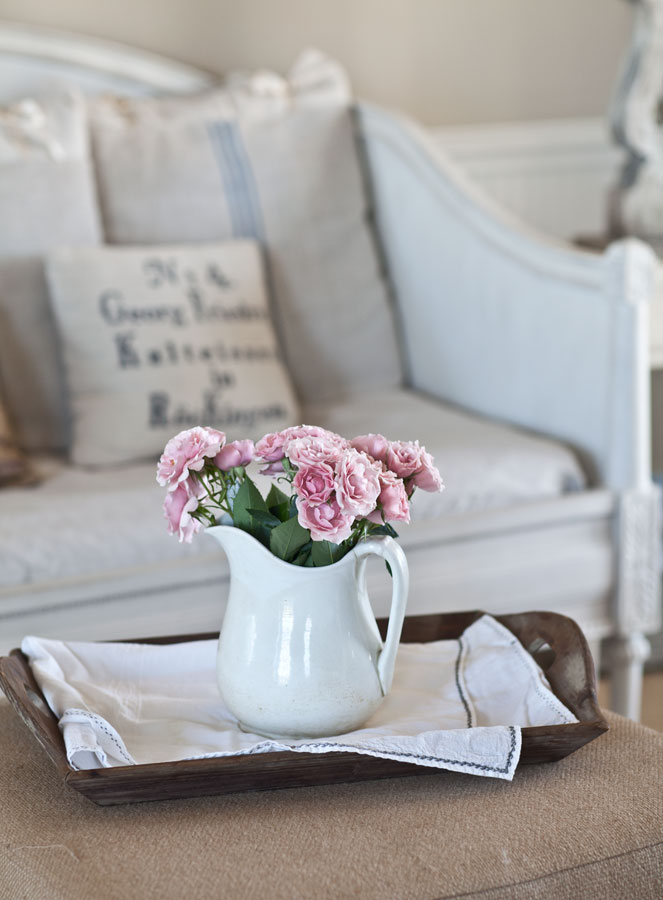 Silverplate pitchers can also be used to hold your wooden spoons.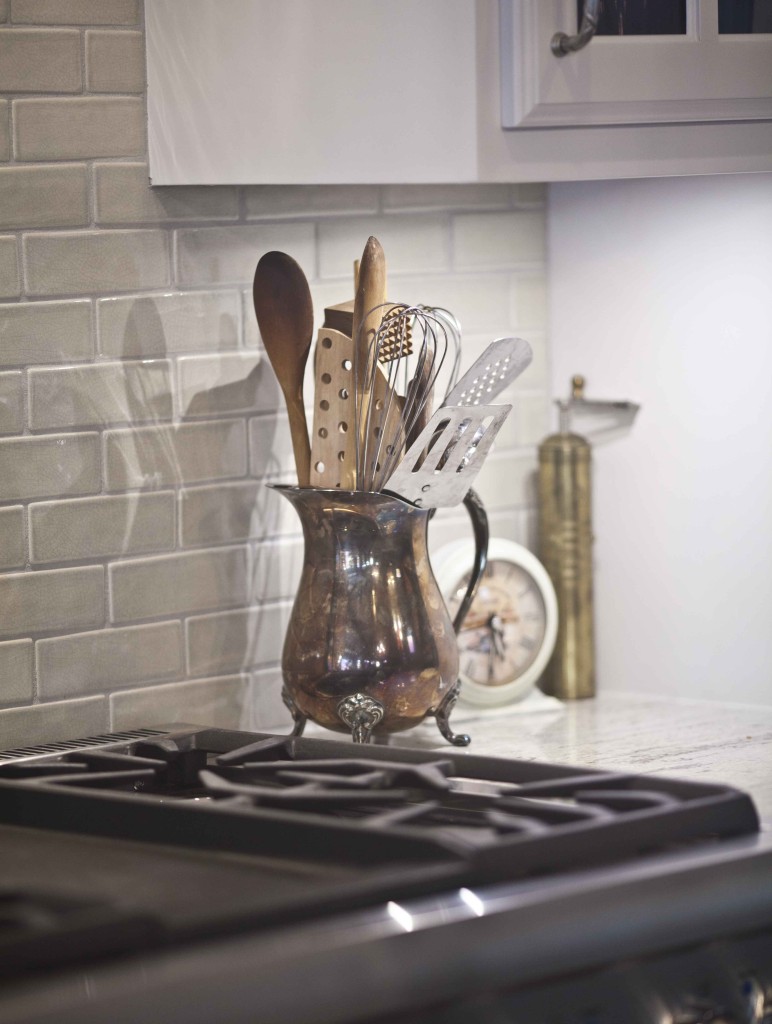 Well I hope you've enjoyed our round up of Farmhouse French pitchers.