I have been thinking a lot about how to destress your home lately, since the world seems to be more and more stressful these days. I have found that I was feeling very tense, and so I've really been personally on a mission to make our home a sanctuary that helps us to feel more relaxed. The home is where you probably spend a lot of time, and it should be a place a place that relieves stress rather than adding to it. It should be a place of comfort that is cozy and inviting. As you walk in your home, your shoulders should relax rather than tensing up.
Here are a few things you can do to destress your home.
Declutter 
You knew that was going to be on the list, right? Clutter is something that is stressful to just about everyone. Even people who say they like it, often are stressed by their stuff. Remove the extra stuff from your home and you'll be happier. If this job feels overwhelming, then try taking it one room at a time. Then enjoy the open spaces.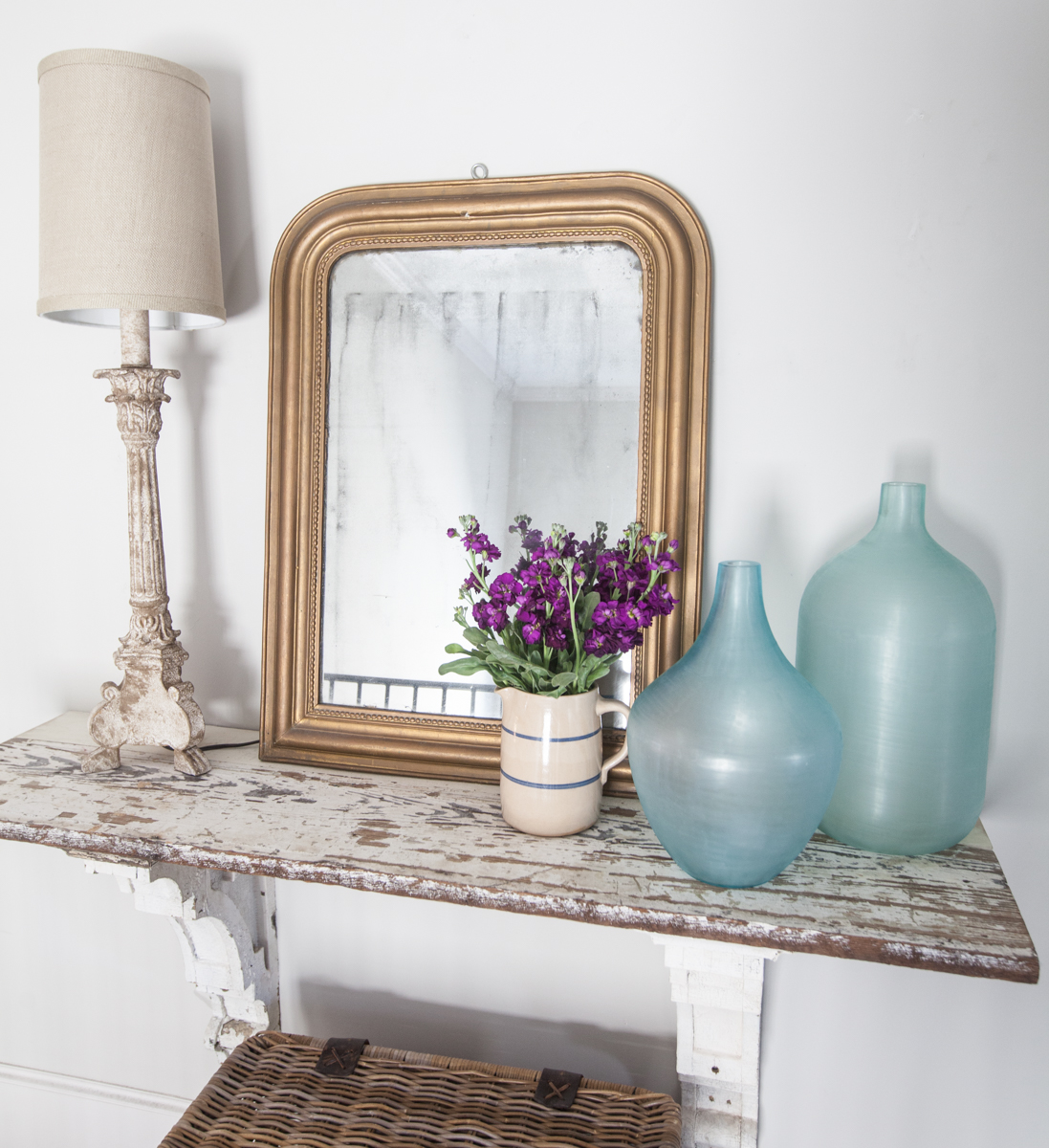 Keep on top of filing and bill paying
Try to autopay as much as you can, so you don't have the burden of remembering to pay bills. We have pretty bad mail service, so sometimes I don't even get the bill. Also try to get your bills delivered by email, so you don't have as much paperwork to deal with. I used to have a stack of receipts and bills that I would file them once every two months. I would stress out every time I saw that stack and would dread dealing with it every time I saw it. By filing things at least once a day, the chore takes less than a minute and feels very manageable. It makes me so happy to walk by, and not see a pile of stuff to file!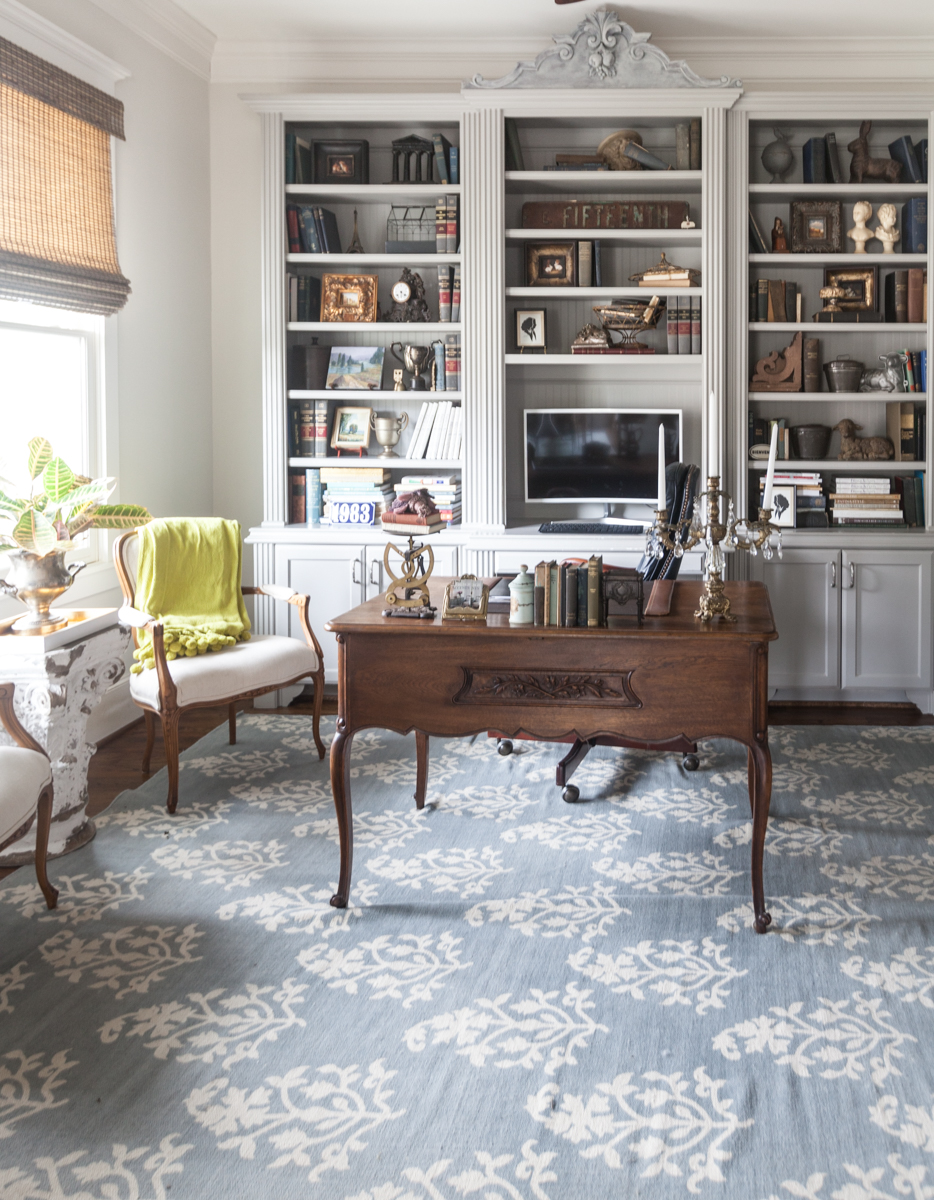 Add House plants
Plants are a wonderful way to bring nature inside your home. Seeing a live plant is relaxing. If the unfortunate happens and the plant dies, just buy another one, since they are fairly inexpensive. I try to stick to plants are hardy and not easy to kill. If you have a black thumb, you can always go with faux or like I have shown below, real preserved flowers. These last for a several years.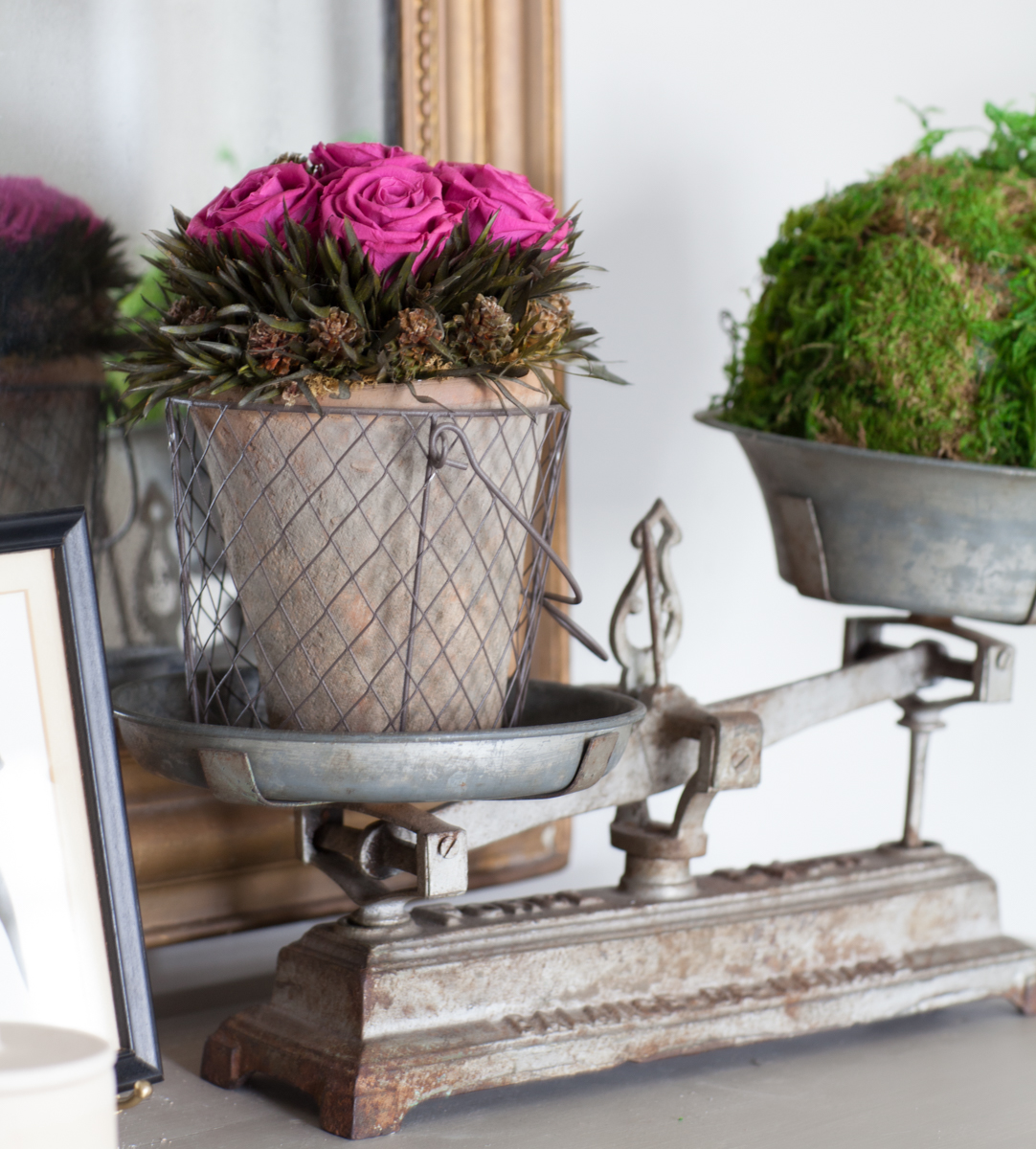 Use Cozy lighting
It's true that bad lighting can be bad for you. Fluorescent lighting can cause some people headaches, and it's just harsh light that I don't think anyone likes. Yellow lighting is best to use in the evening since it helps the circadian rhythms. Blue light is notorious for telling your body it is not bedtime, so don't get drowsy. If you have incandescent bulbs, they are ideal since their light is yellow, and you can look for other light bulbs that say they are yellow. Also too much light can be unnerving. Try using just lamp light in the evening rather than turning the overhead lights on.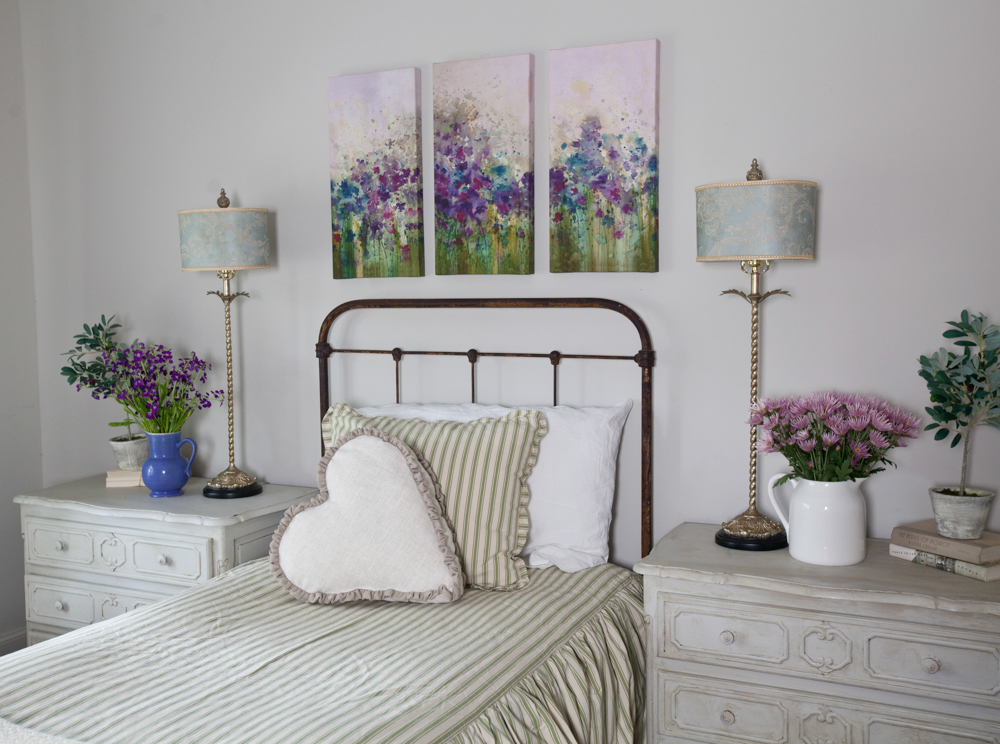 Turn on the Essential oil diffuser
Try using a diffuser in the room with essential oils that are relaxing. I love to smell lavender in our home. It's relaxing and unlike some candles, nontoxic.
You can listen below to the podcast episode about how to create style without stress in your home.
Use Textiles in the room
A room with only hard surfaces can feel unfriendly. Adding more textiles to a room can make it feel more friendly and inviting. Textiles include rugs, pillows and throws. They had a feeling of coziness and they are a great way to up your style in the room too.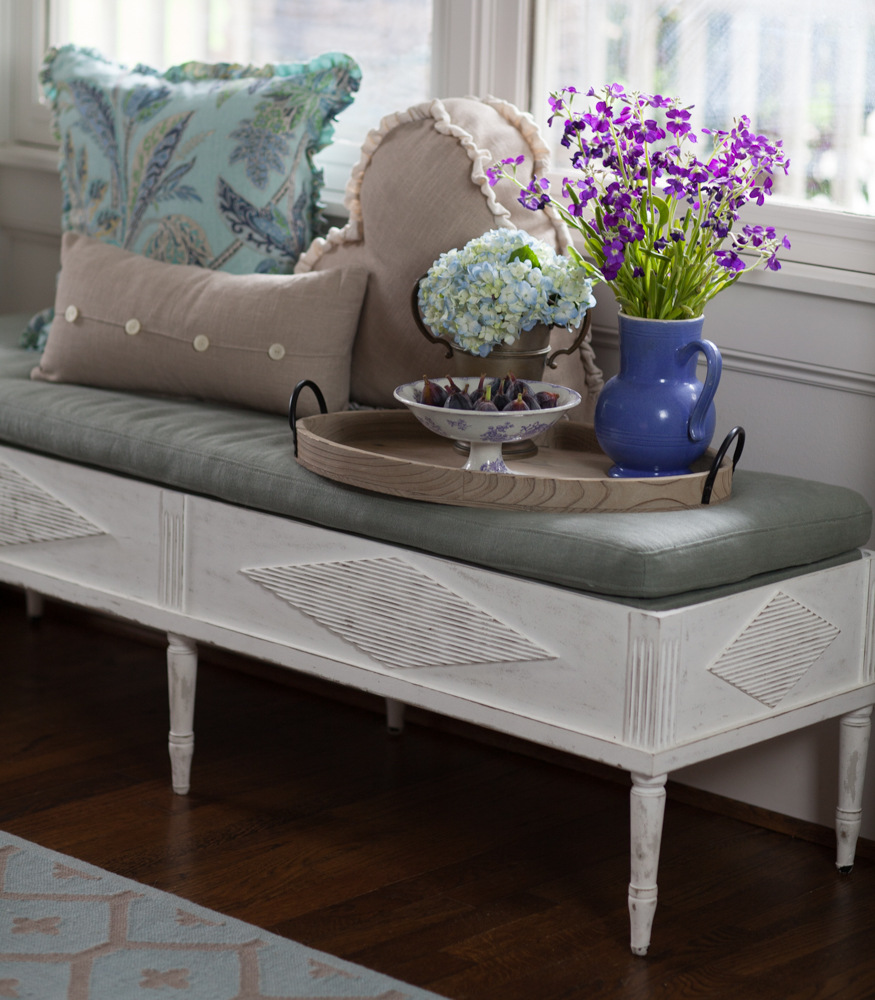 Add Blue and Green
Blue and green are the colors of the sky and water. These colors are known to be calming and work well to add peace to a room. If you want calm, you can also use neutrals which also evoke a peaceful feeling.
I would love to hear what you do too. I've used all of these tips to make my home a less stressful environment. Probably the things that have helped me the most are decluttering and keeping on top of the laundry and the filing.