Let's talk bedding! I think looks are important, but you also want to get a good night's sleep.
So what kind of sheets do you prefer? You can listen to the podcast episode below.
LISTEN HERE

First let's talk about thread count. Thread count refers to the number of threads per square inch of the sheet. The higher the number the smaller the threads and therefore the smoother the sheets. The larger numbers mean a smoother sheet, but they also have a downside. The smaller threads are more prone to break, so you may be sacrificing durability at some point. And at some point you won't notice the difference. The experts say to buy at least a 200 thread count sheet, but anything over 800 you won't notice the difference. They also say that manufacturers can do things to manipulate the numbers so they are higher, but you are actually getting a poor quality sheet.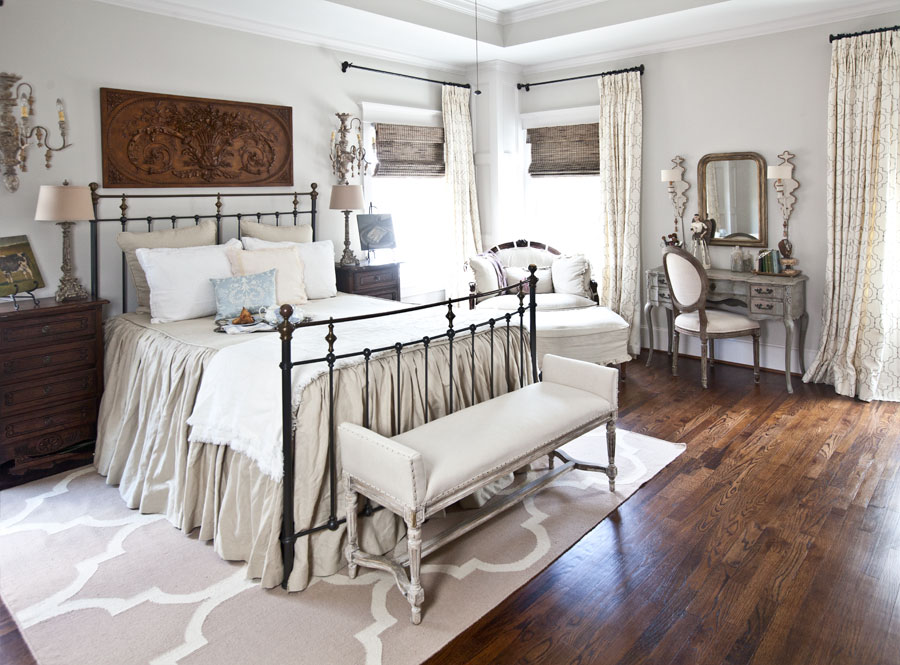 It's more important to look at the sheet content rather than the thread count. Egyptian cotton is considered the best because the cotton fibers are longer and therefore smoother and less likely to poke out. Egyptian cotton also lasts longer because the fibers are longer. This is considered the best of the best as far as cotton sheets go.
After Egyptian cotton, the next best kind of sheets are Pima. Next is Sateen, similar to a polished cotton. The cotton yarns are woven like a satin fabric would be woven. They have a shine.
Be wary of sheets made from synthetic fabrics. They tend to be hot and don't feel as good. Be warned the Egyptian cotton can be very pricey. I used this  this article at the Huffington Post for research on this post.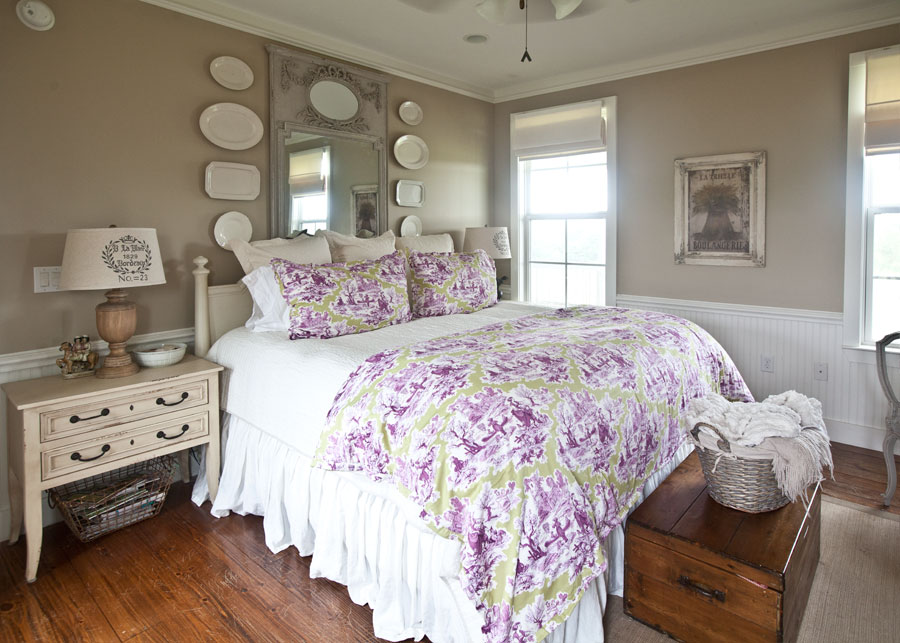 Then let's talk linen fabric. Linen is my favorite. It's the coolest fabric and feels wonderful. Antique linen can be found with monograms and so it not only feels good, it looks fantastic. I don't even care what monogram is on the sheets. Keep in mind that not all linen sheets are the same. Antique homespun linen is going to be rougher to the skin. But you can also find linen with such fine thread count that it looks like cotton. I can tell the fabric below is linen. Just look closely at the fibers.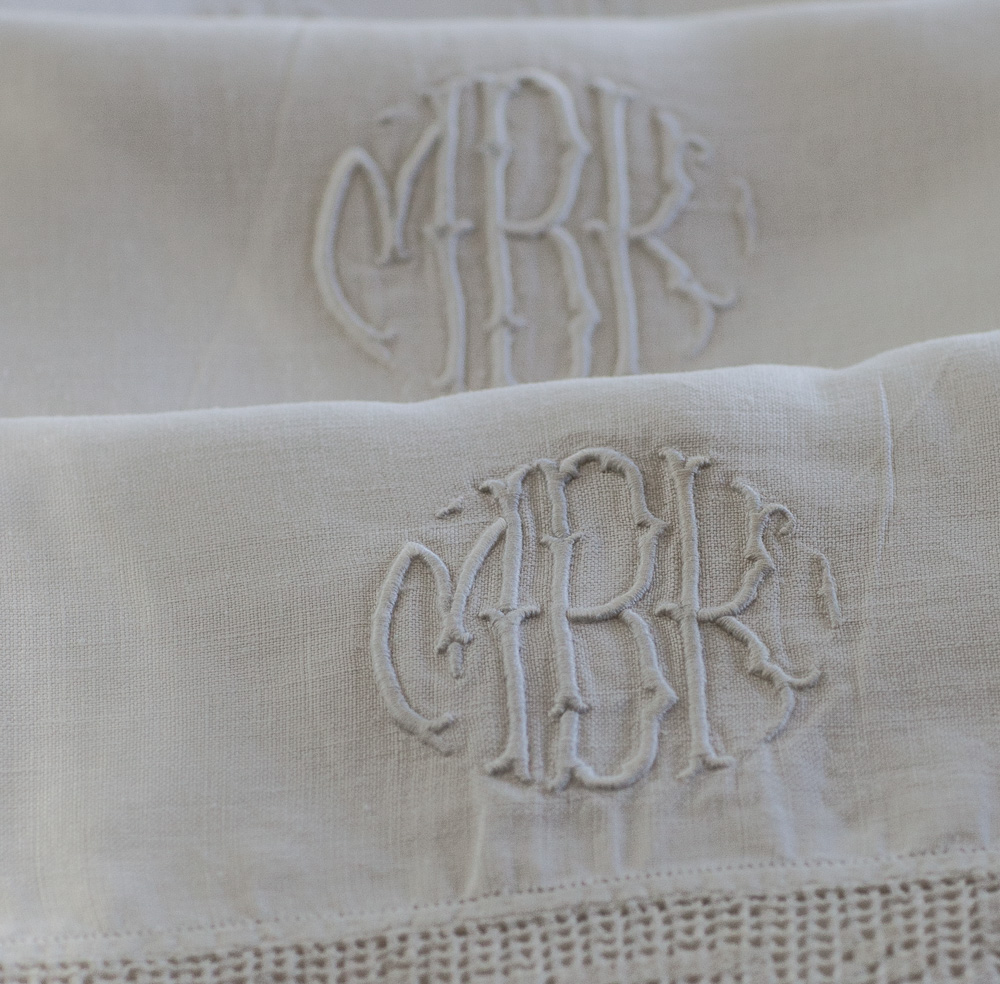 These are vintage linen pillowcases with gorgeous monograms.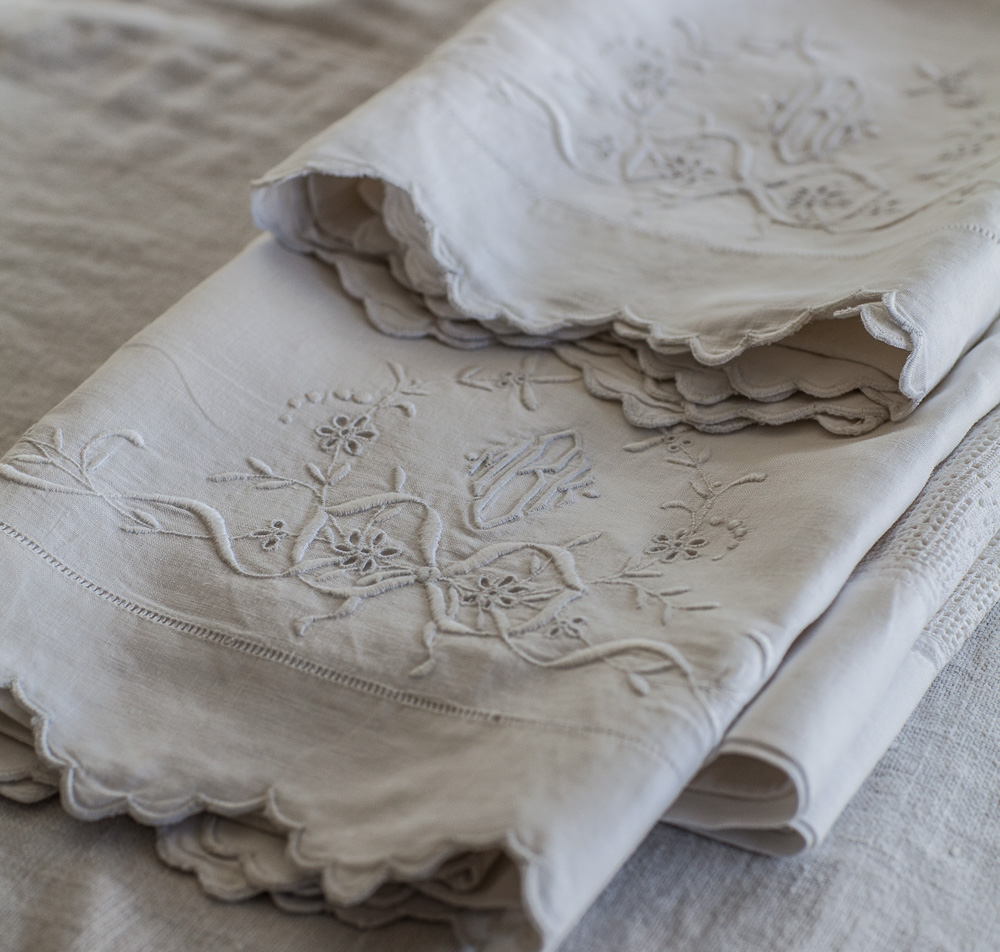 Below is my linen bedspread that I made and there's a linen blanket on top of it. I love linen sheets, linen blankets and linen bedspreads. As you can see, wrinkles don't bother me. Wrinkles are desired in linen, because that is how you know it is real linen. If there aren't any wrinkles, it probably isn't real linen.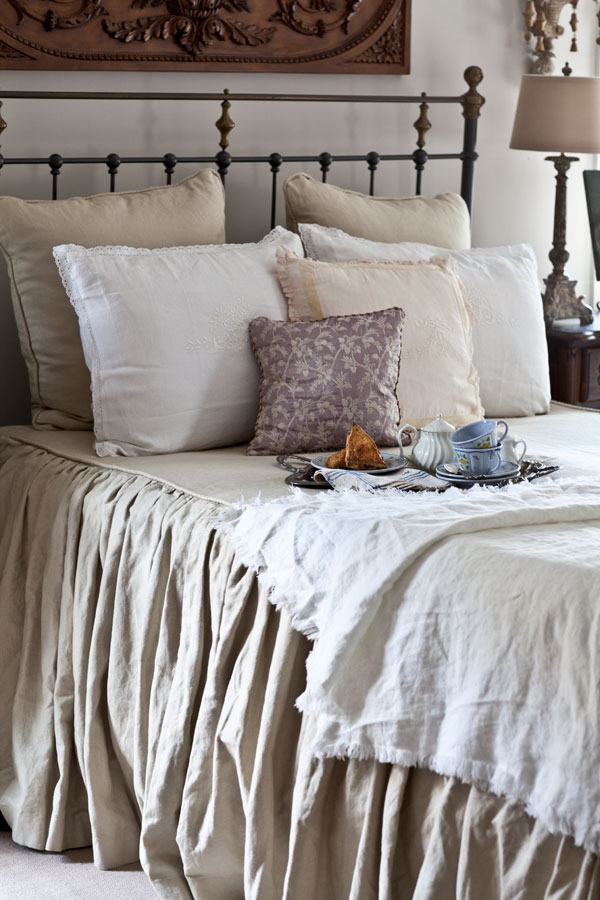 As for pillows I love down pillows. I know some people prefer foam, but it's not for me.
Below the pillow shams are vintage cotton shams. I thought they were so charming. The bedspread below is vintage cotton.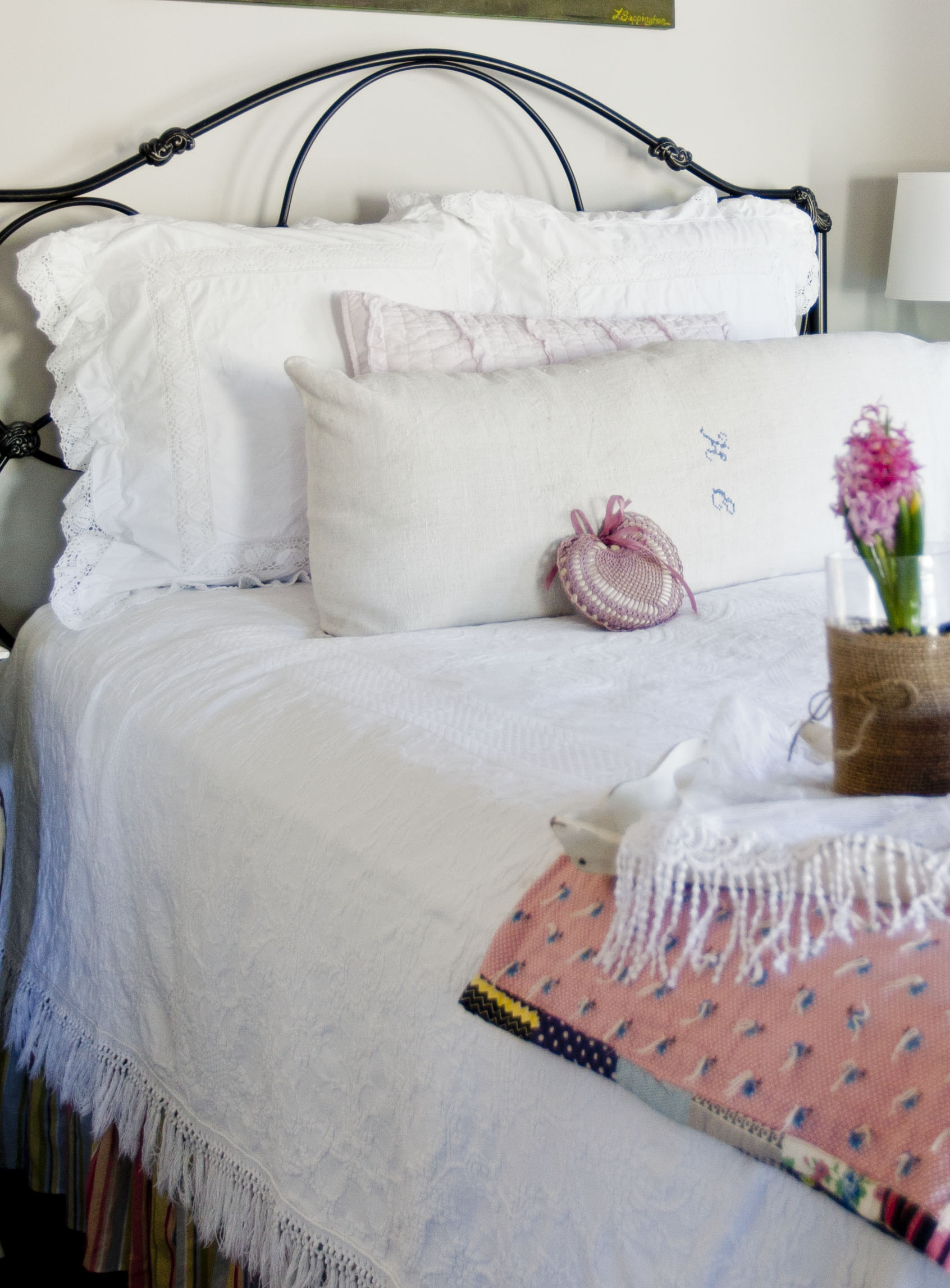 Remember you don't have to buy everything new. Vintage and antique linens are great and vintage linen usually holds up quite well.