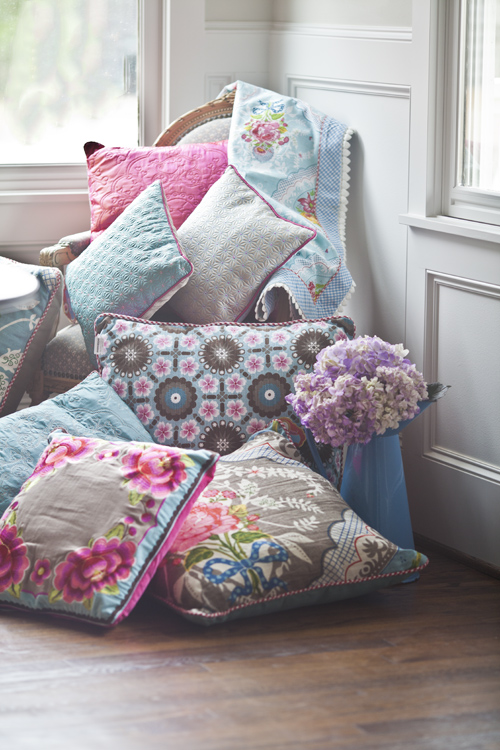 Pillows can change the look of a room without a big expense. Changing a chair of sofa can be expensive, so I prefer to just change the pillows to get a completely new look for a lot less. You can use colorful pillows like those shown above, or you can select pillows that are more subdued in color, like the Downton Abbey pillow below.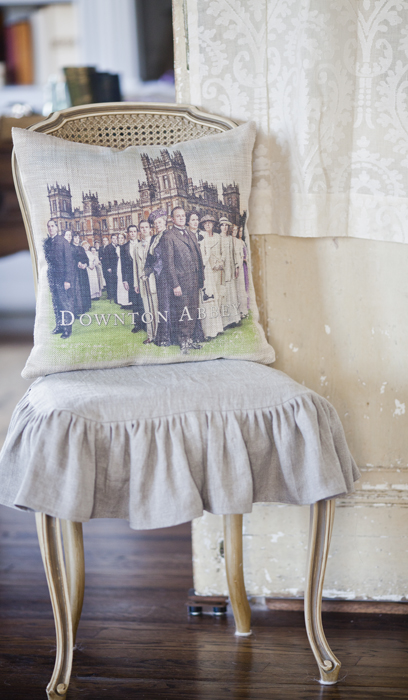 You can also use pillows to make a statement, I mean literally.  I'm not a grandmother, but if I were, this might be my motto.  Some of the pillows that have a quote on them can be fun to add to a room.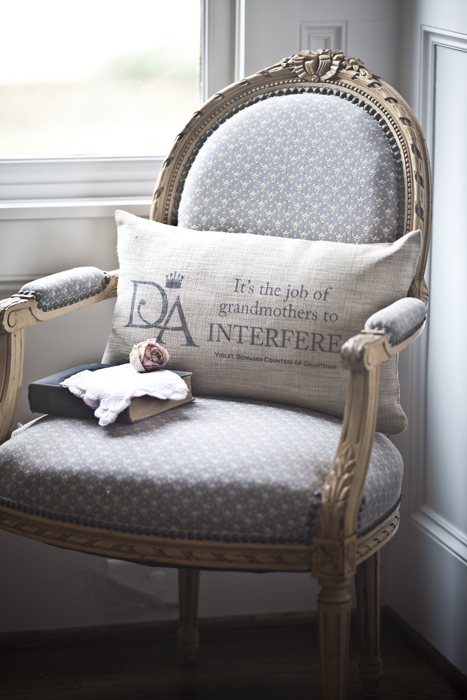 Then there are the old fashioned needlepoint pillows like this one filled with feathers.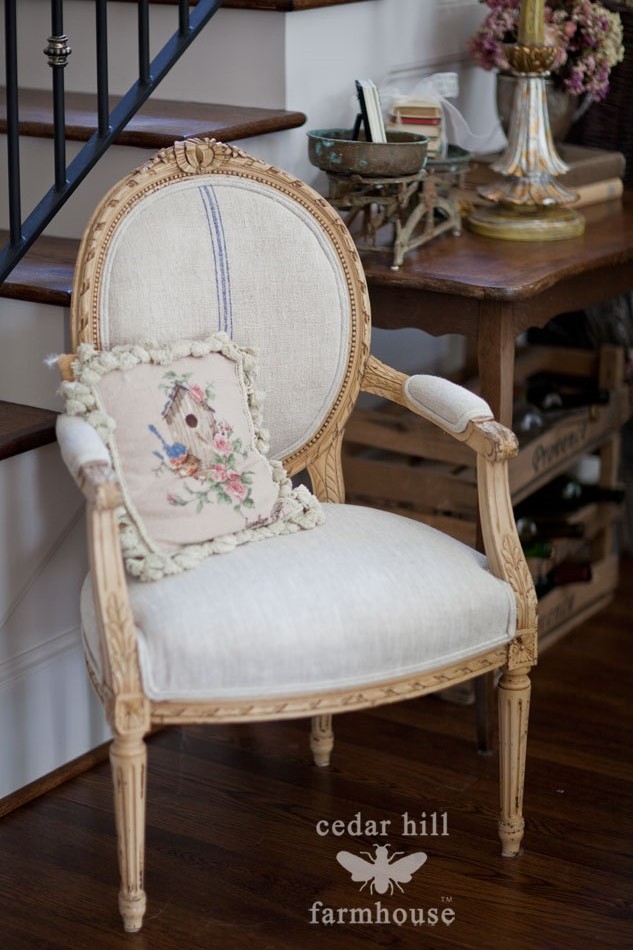 Of course of my favorite types of pillows to use are grain sack pillows. They typically work very well as a pillow, when you insert a king sized pillow in them. I use them on chairs and on beds.
Try to make sure your pillows are sized properly for your furniture. For this wide settee the king-sized pillow is the perfect width.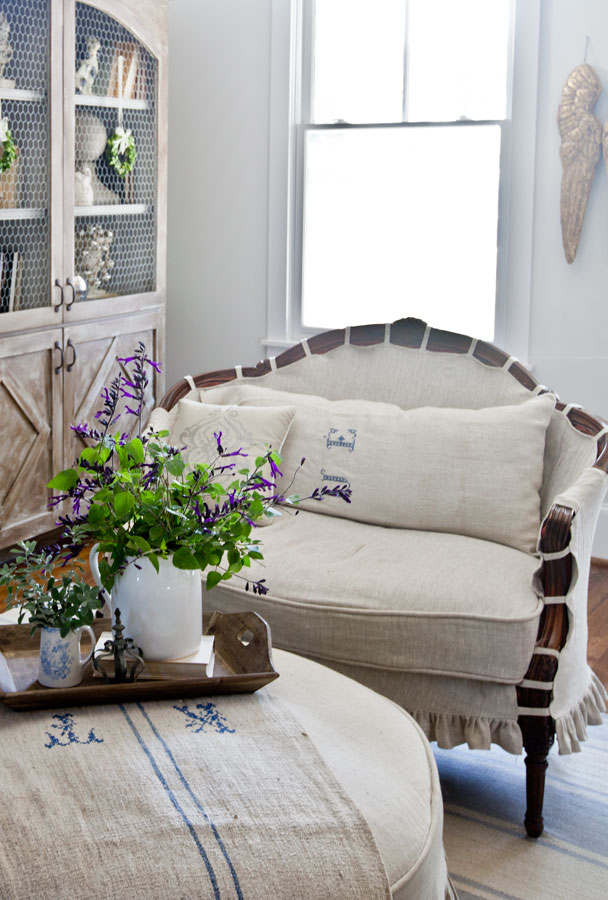 Pillows can not only make a chair prettier, but more comfortable.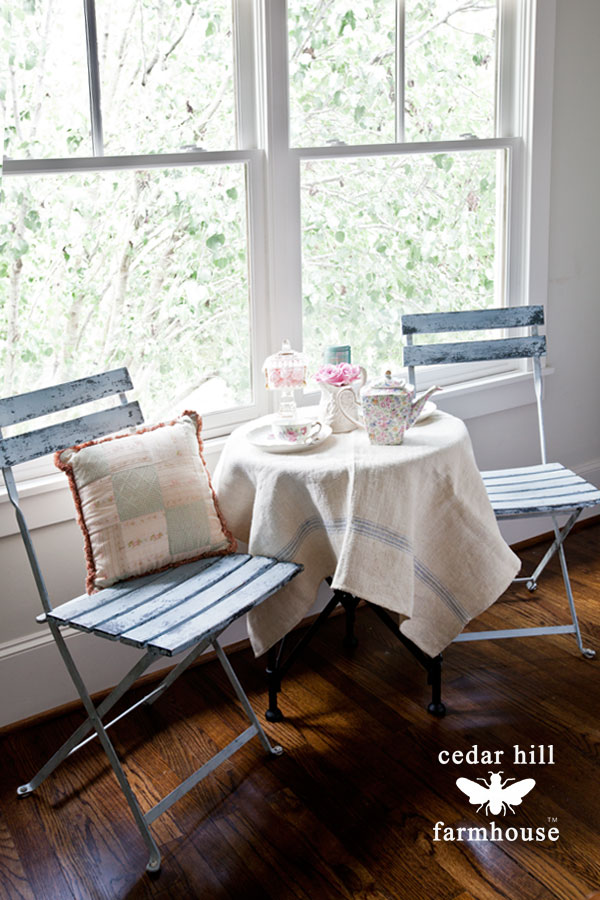 Even soft color adds something to a room.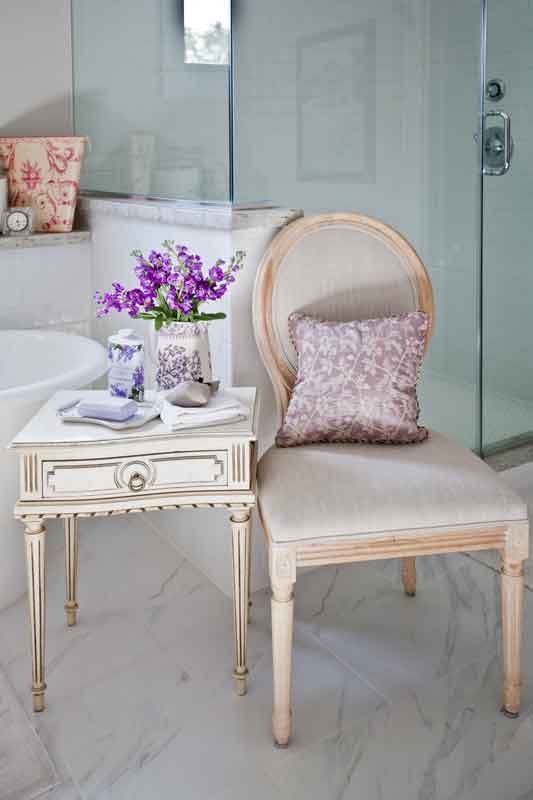 When selecting pillows I try to go with just one or two colors for the room to give it a cohesive look.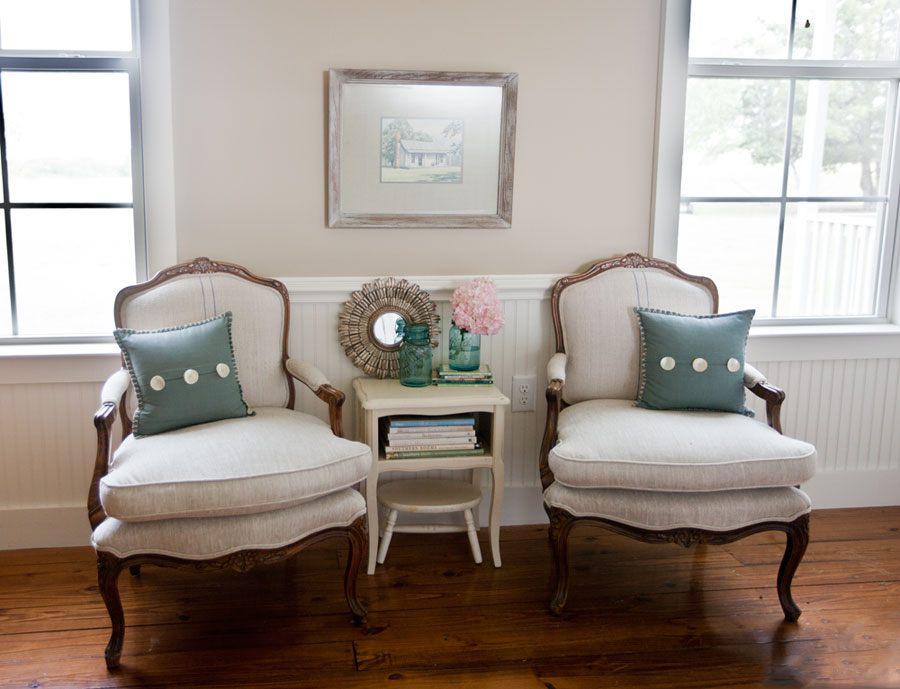 Here I have a settee with color that supports a hot pink pillow perfectly. Your eye is drawn to the pink in the tapestry now.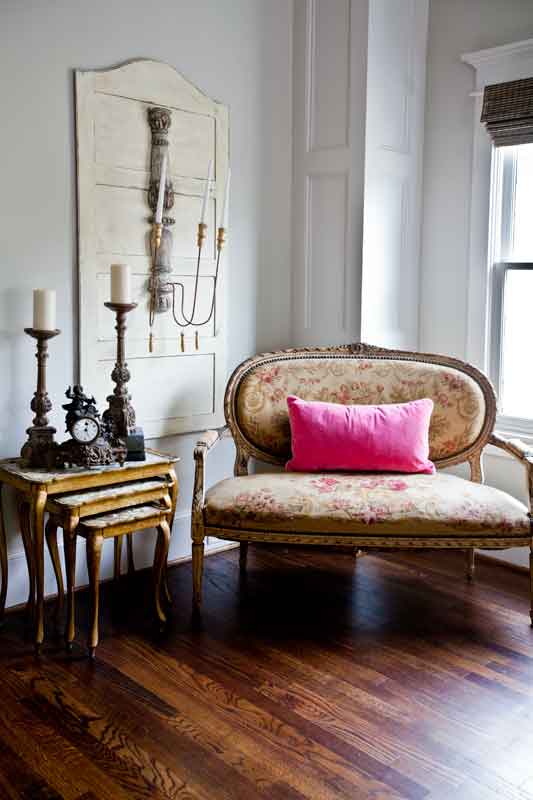 So my take away tips are:
1. Add color and pattern with pillows. When you tired of the pattern, I would rather replace pillows than sofas and chairs.
2.  Limit yourself to just a few dominate colors in each room. That gives the room a soothing pulled together look.
3.  Size the pillows for the chair, so that the pillow is not too big. If it is too big, then it will uncomfortable when you sit there.
4. When you get bored with a pillow, try using them backwards. I have some pillows I no longer love, but the plain back looks great, so I use the pillows backwards in my chairs.
Use pillows to
change the look in a room
add color
add texture
add softness
make a statement
add comfort.
Most importantly, have fun with them!
Since people are asking you can find out more about the Downton Abbey pillows HERE.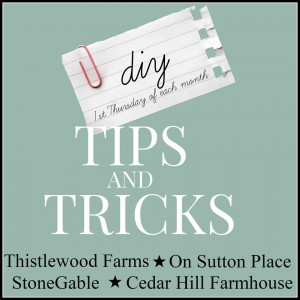 This is part of our DIY Tips and Tricks series. You can go to these fabulous blogs to see more ways to use pillows.