I'm always fascinated by the trends for each year and really like to follow them, even if I don't follow them that often. Here are the ones that I found interesting for 2018.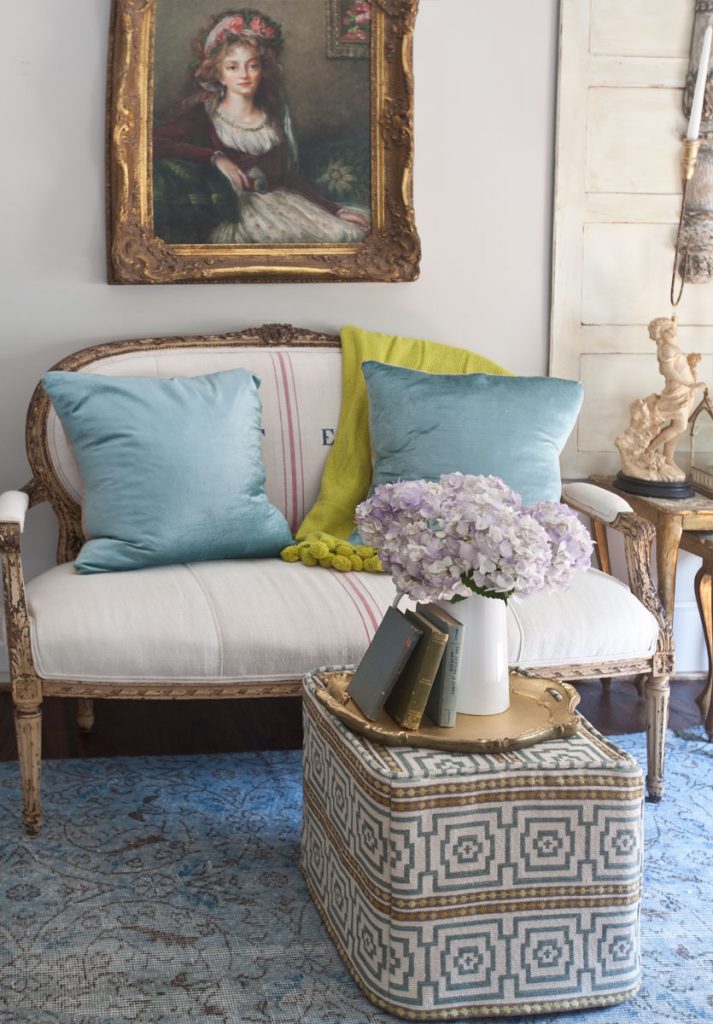 We recently recorded a podcast episode all about the home decor 2018. If you missed it you can listen here.
I have some thoughts as to what will be hot this year and here is what I am seeing and thinking.
MORE COZINESS
We've had the hard lines of industrial style. I like it to a point, but I'm also all about snuggling on my sofa with a soft throw, a feather pillow, and a good book.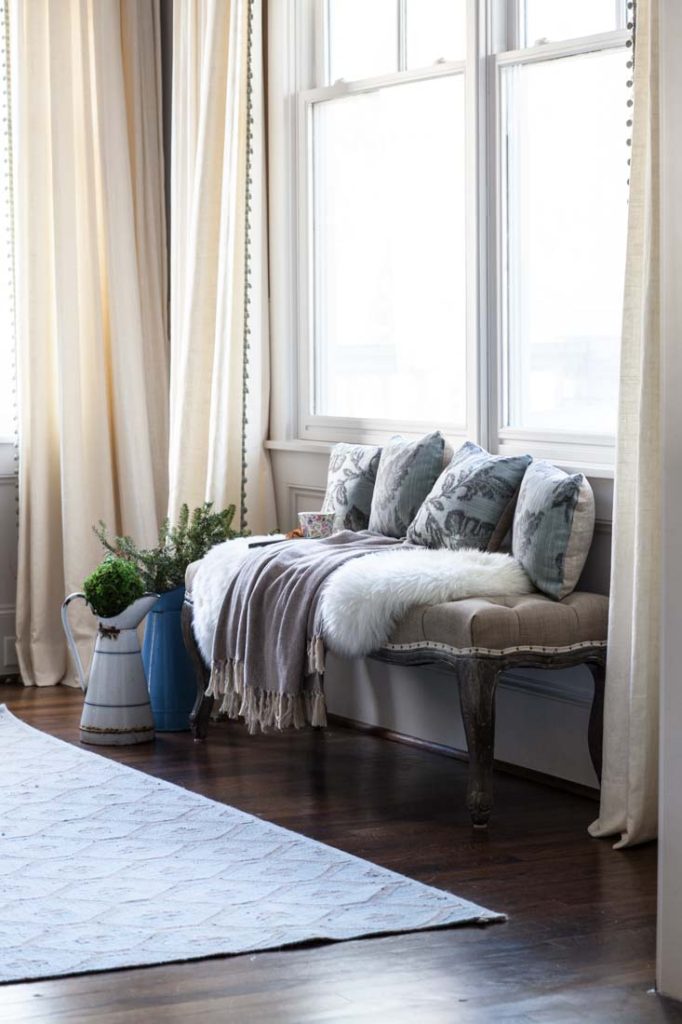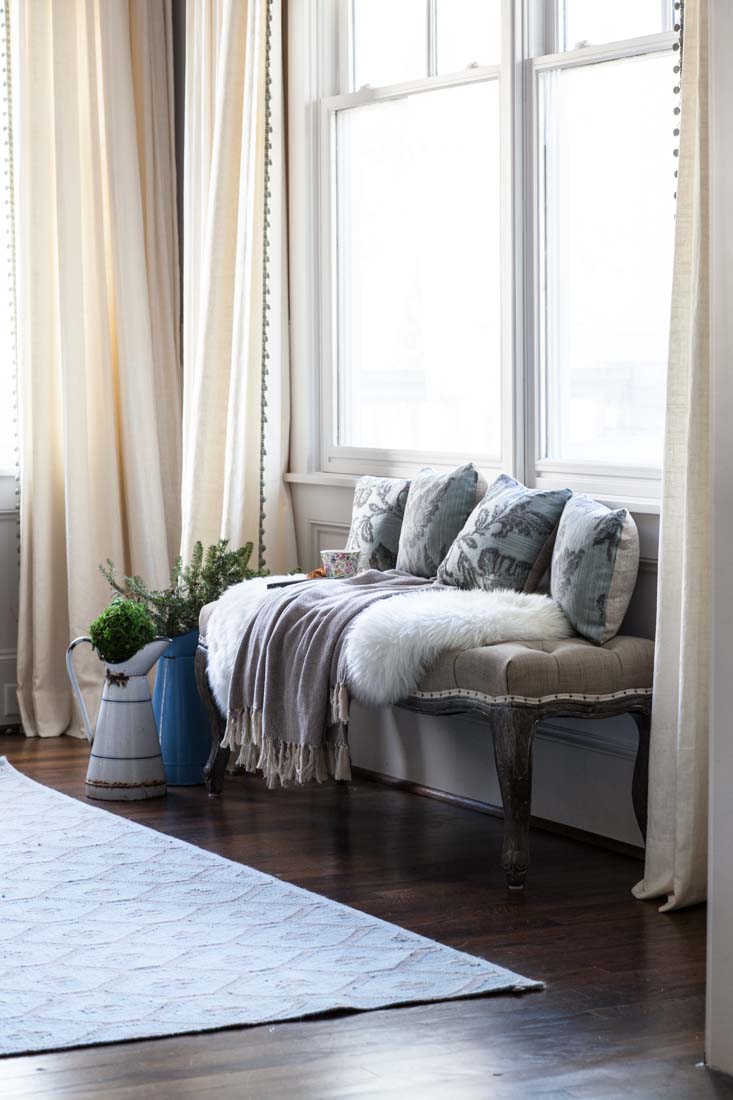 VELVET
I'm in love with velvet! It's right up there with linen for me. I love the softness and the visual richness of the fabric. That long bolster pillow below is made from very soft blue velvet.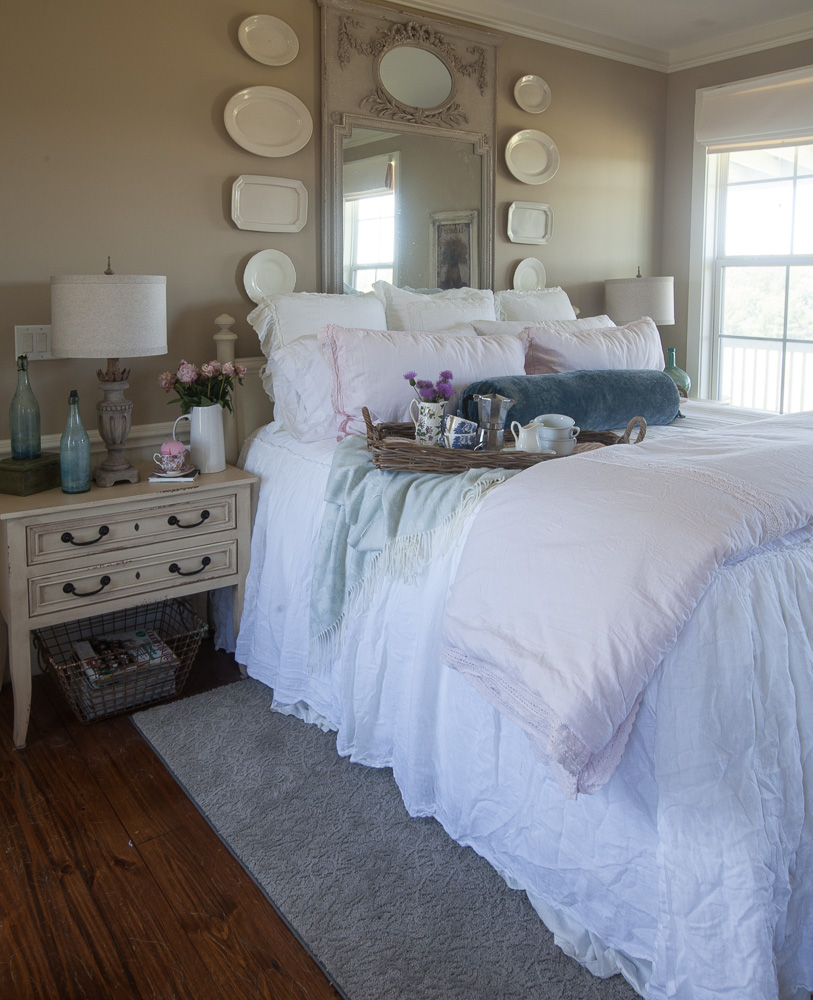 Did you put up all of your Christmas decor yet? Have a place to store everything? If not, you'll want to take a listen to this podcast episode all about where to store your Christmas decor.

TONE ON TONE
I like tone on tone, but had a hard time finding an example in my home. I found this pillow that has a lighter and a darker plum on the fabric. I think it's a wonderful look, and I believe things will look more sumptuous this year.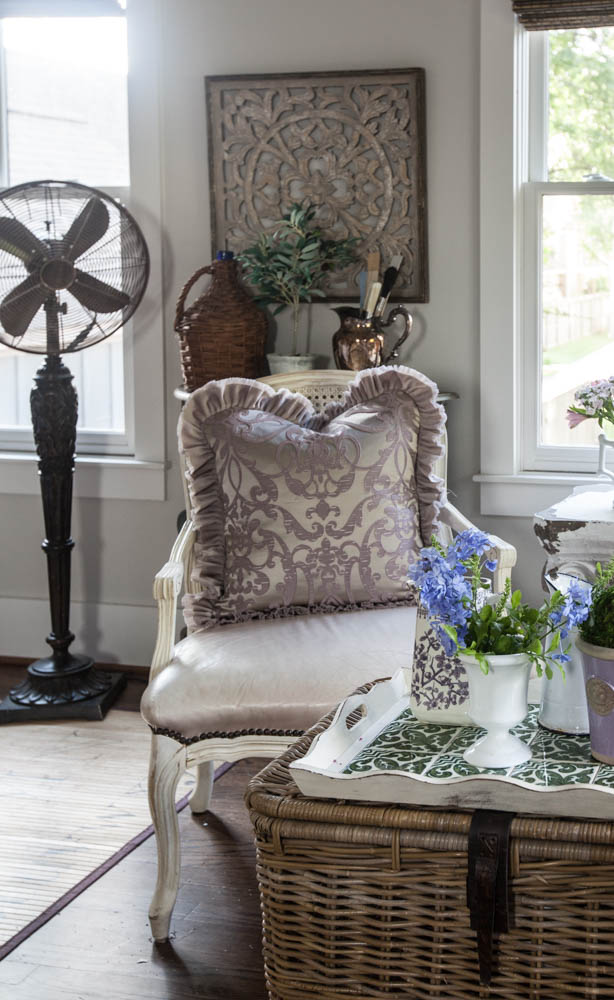 I think brass will continue to be hot this year.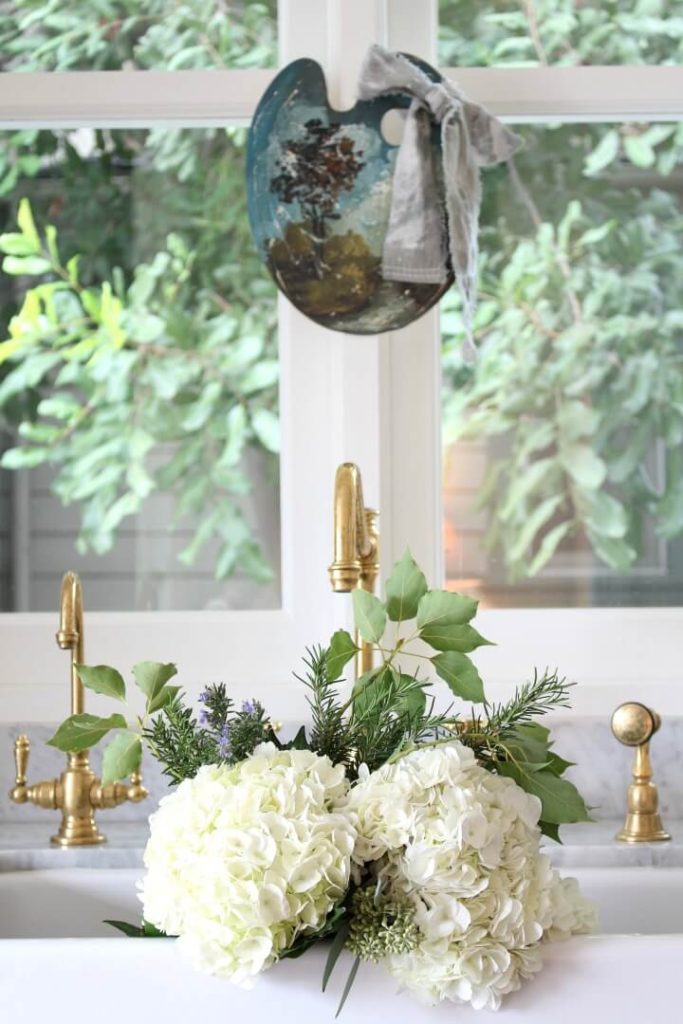 Photo from MY SOULFUL HOME.
Moody palettes will be big this year. I'm into the colors, but we'll see how much I actually add to my home.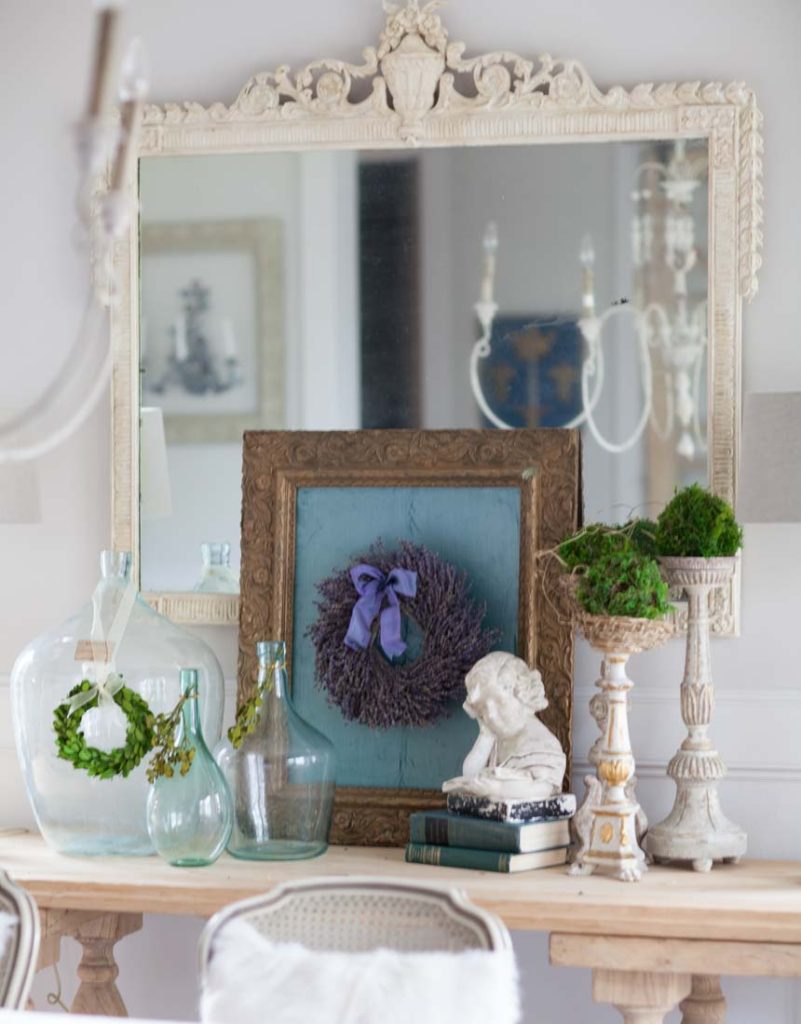 Bold patterns will be hot, and what a great way to add pattern with pillows!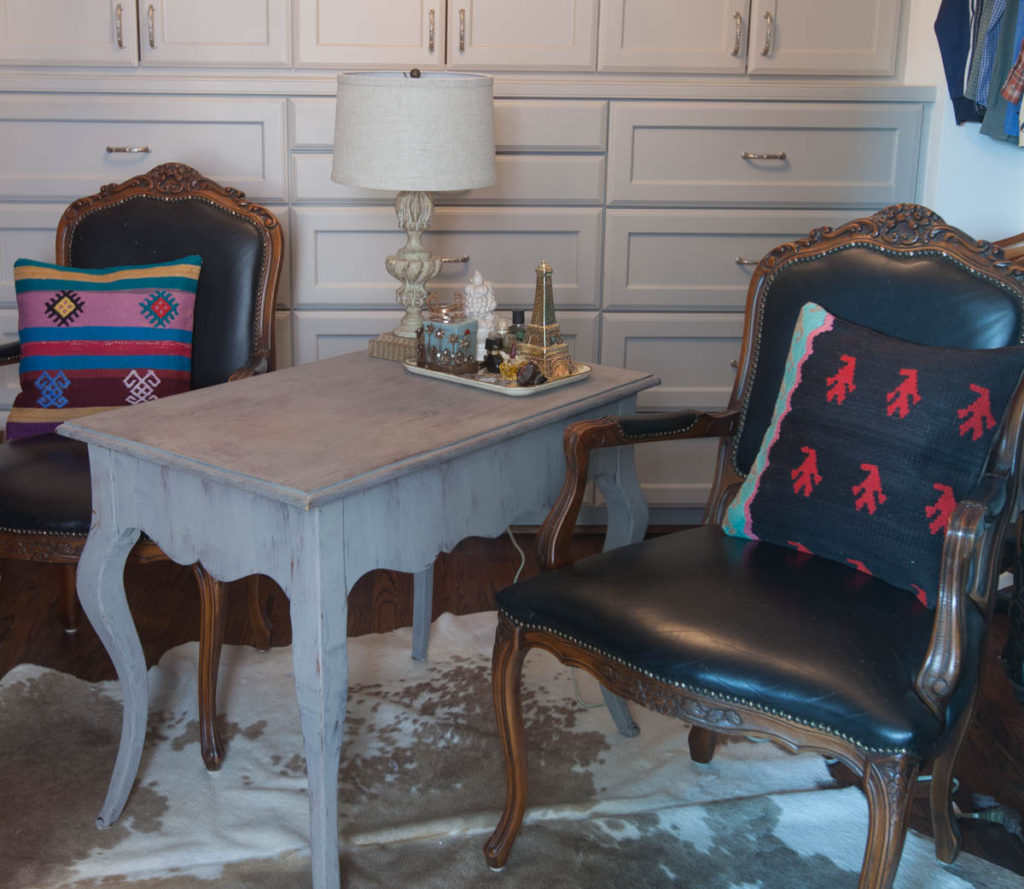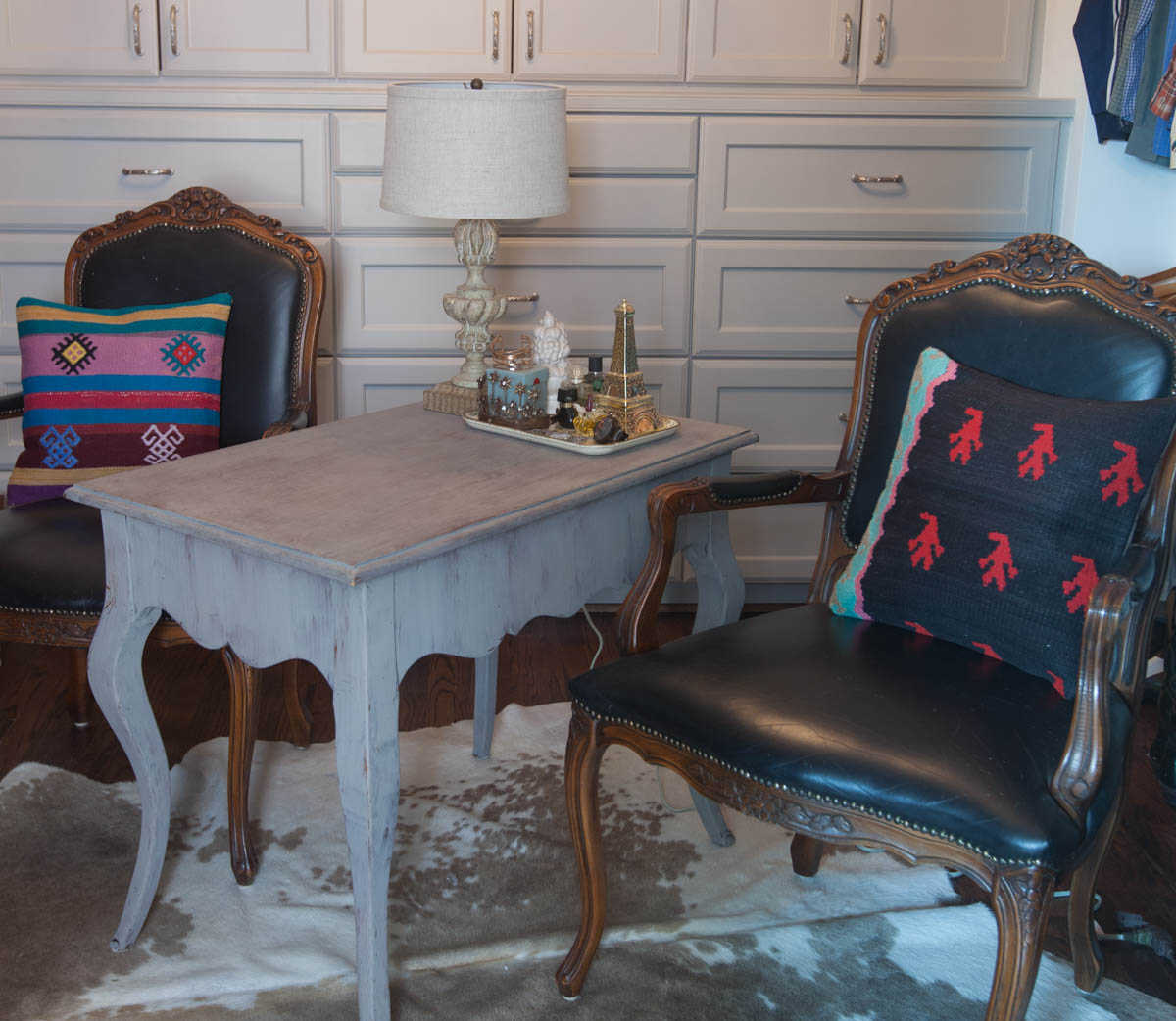 Lavender and lilac are big this year. Of course we knew the rest of the world would catch on soon enough, right?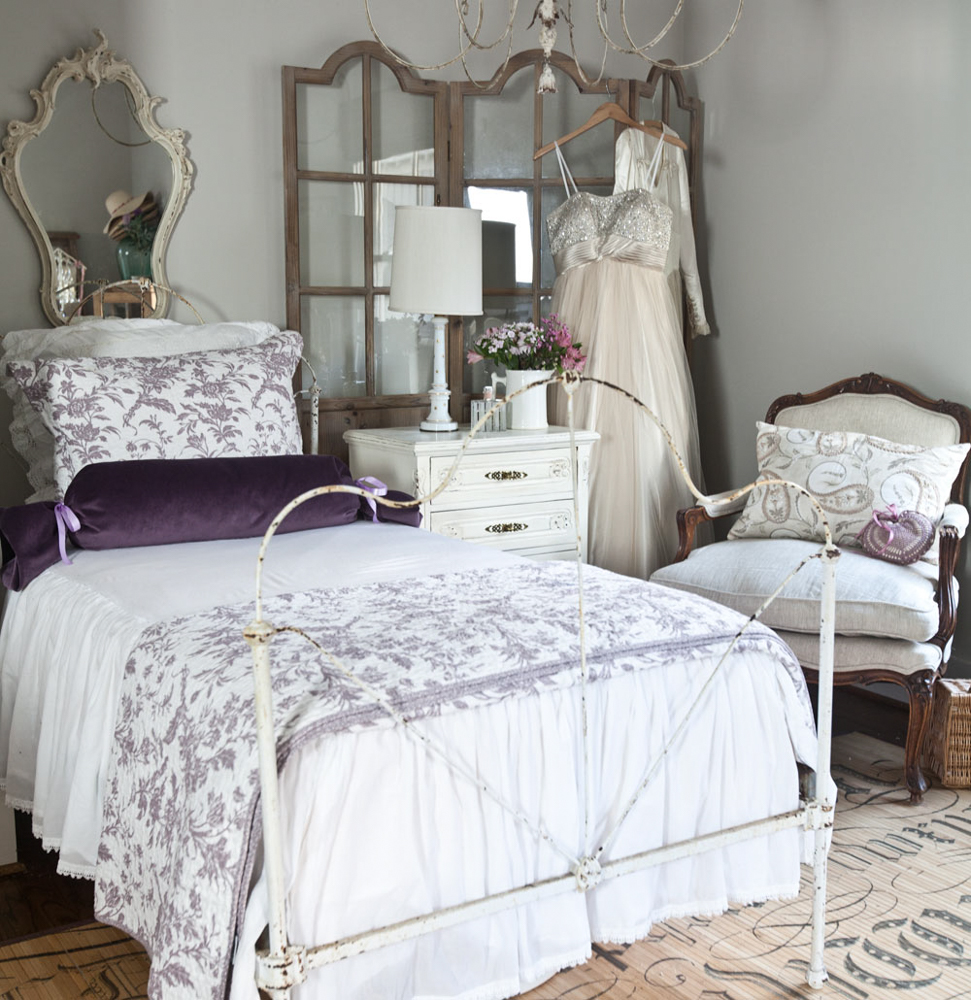 Woven textures should also be very popular this year.