I try to always make it to the Round Top Antique Show every spring and fall. I've seen quite a few, but they are always magical and I always see something amazing. This trip was no different.
All of the photos I'm sharing today are from Marburger. Just look at the paint on that cupboard! I love the finish. I question how old that paint is, but it might be old. The definitely looks old. It's gorgeous! I'm also crushin on that mirror and the iron planters. What the heck are those wheels on the wall? I like them. Note this is the land of rusty, crusty, chippy.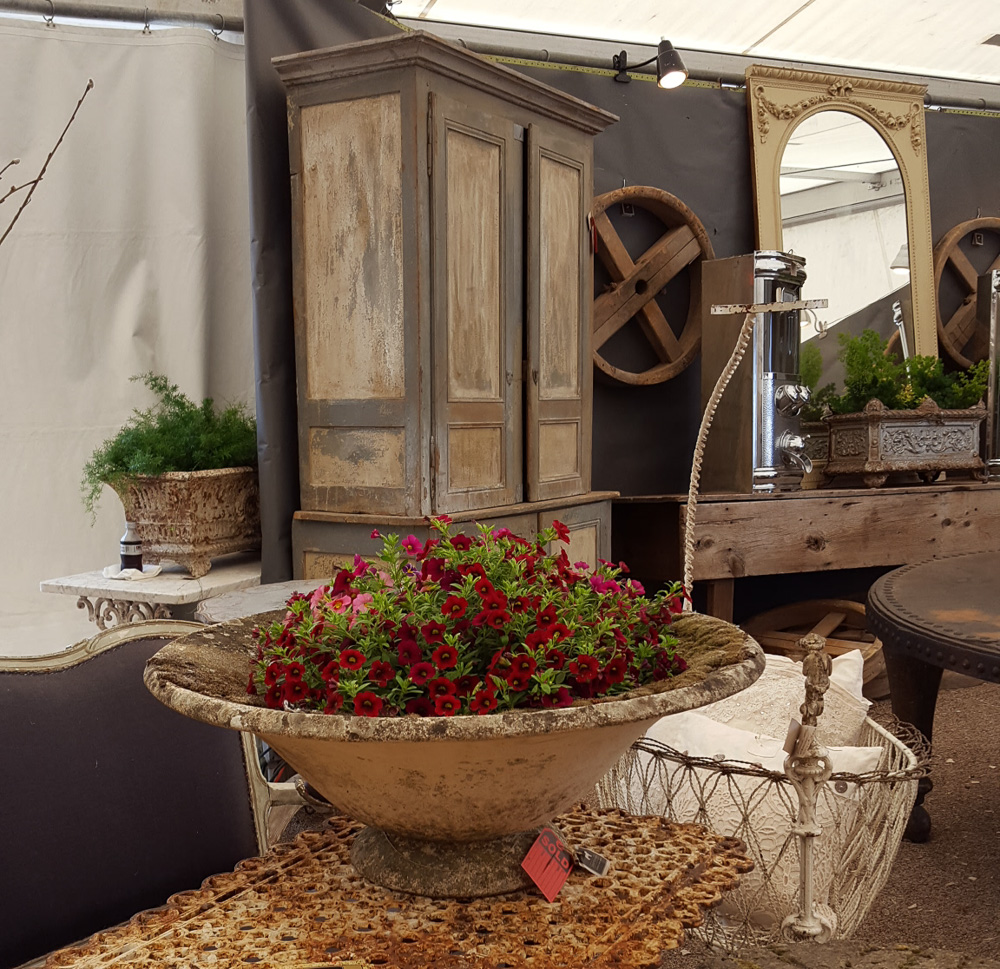 Looking for a tall candlestick holder? I think this one is 8 ft tall. I love this style, but yeah, I don't think it's going to work in my house.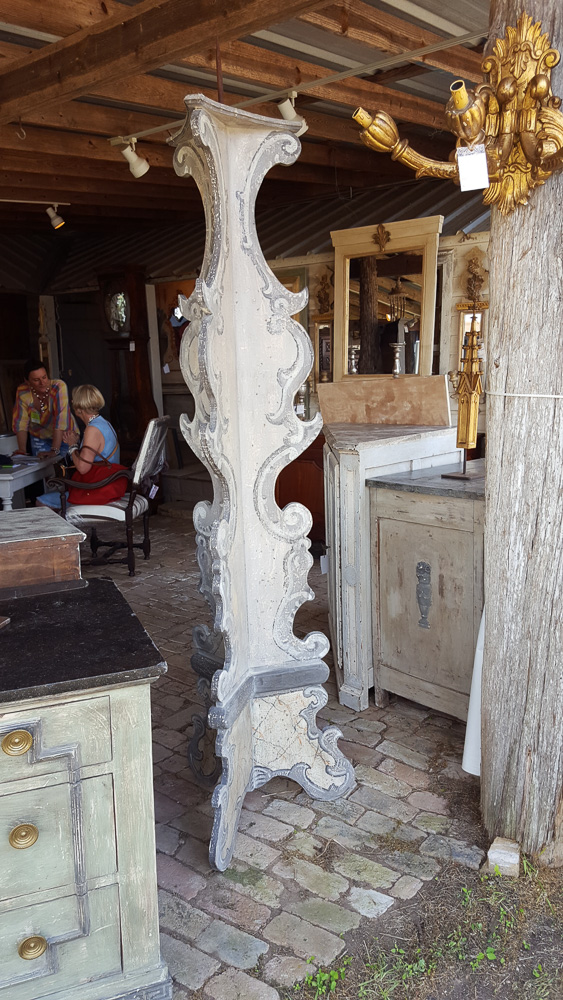 This French chest also looks old, but that finish looks like they added it recently. Just my opinion, but hmmmm. A lot of the antiques come over here as stained wood, but they sell better painted. I still like it. The mirror on the lower left is amazing.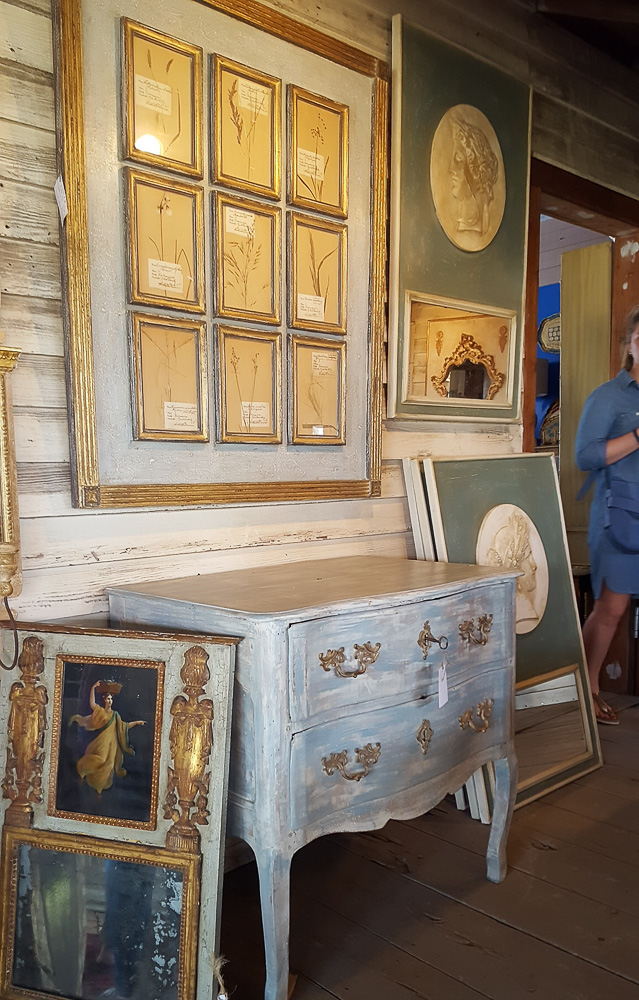 I am soooo drawn to these French pieces. This one also looks old, but recently painted. So for all of those people who say don't paint antiques, consumers aren't the only ones doing that. In some cases the antique dealers are. The candlesticks are truly lovely.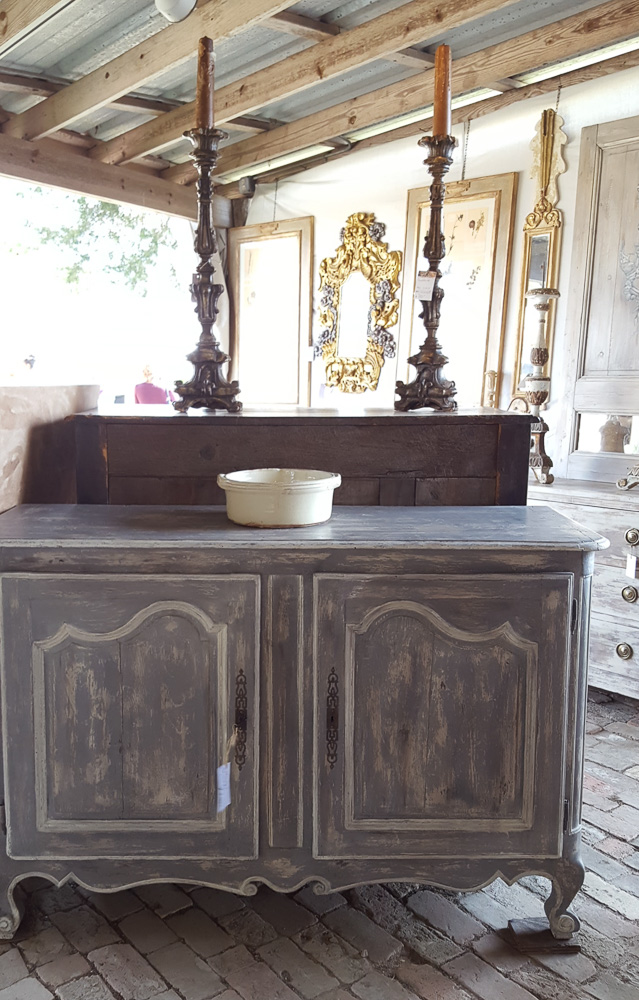 I wasn't looking for a rhino, but he sure is cute. When I go to an antque auction, rarely are the antique French pieces painted. This table is more typical of what I see. The Florentine tables are still white hot, and the prices are insane.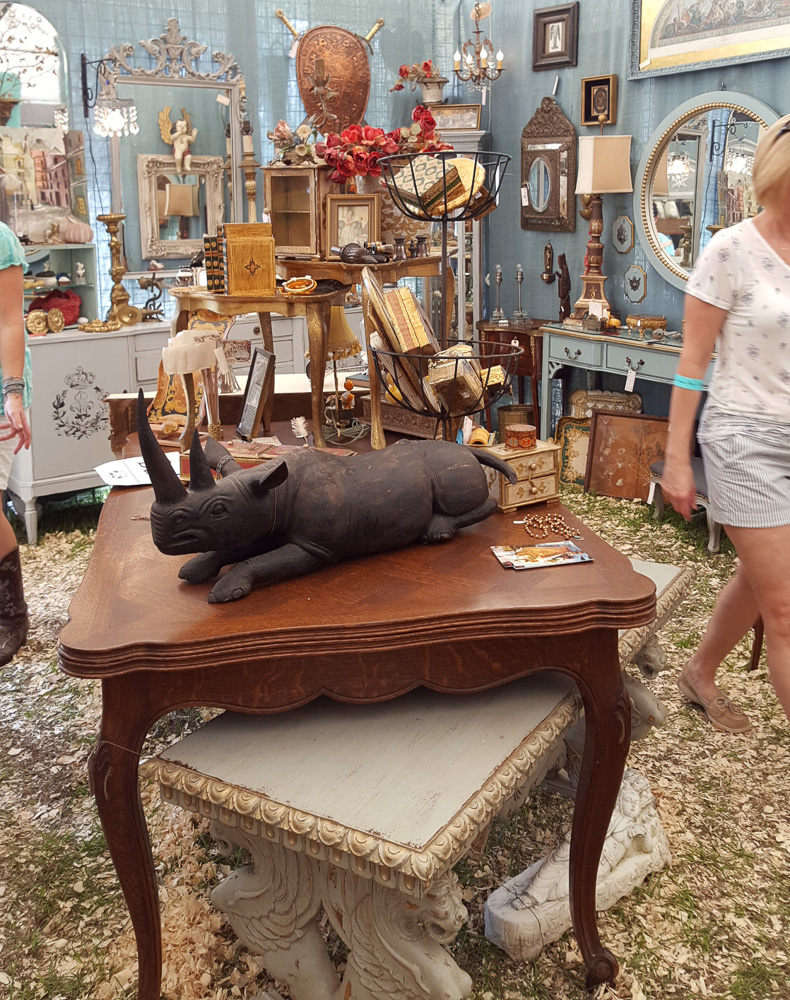 There was loads of silver, linen sheets, grainsacks, white dishes, transferware, and really so much more. Just look at all that silver. I didn't buy any, but I so enjoyed seeing it all.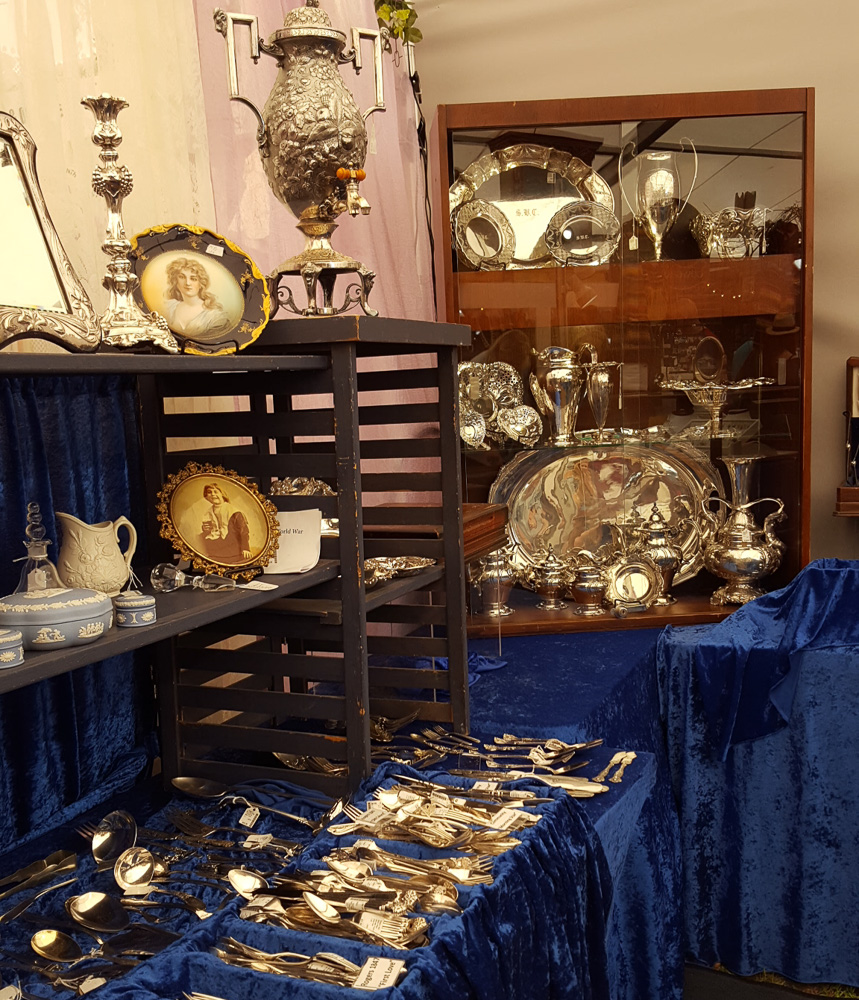 And this table looks like the paint job might be original. See how dirty the top looks? That looks like real wear to me.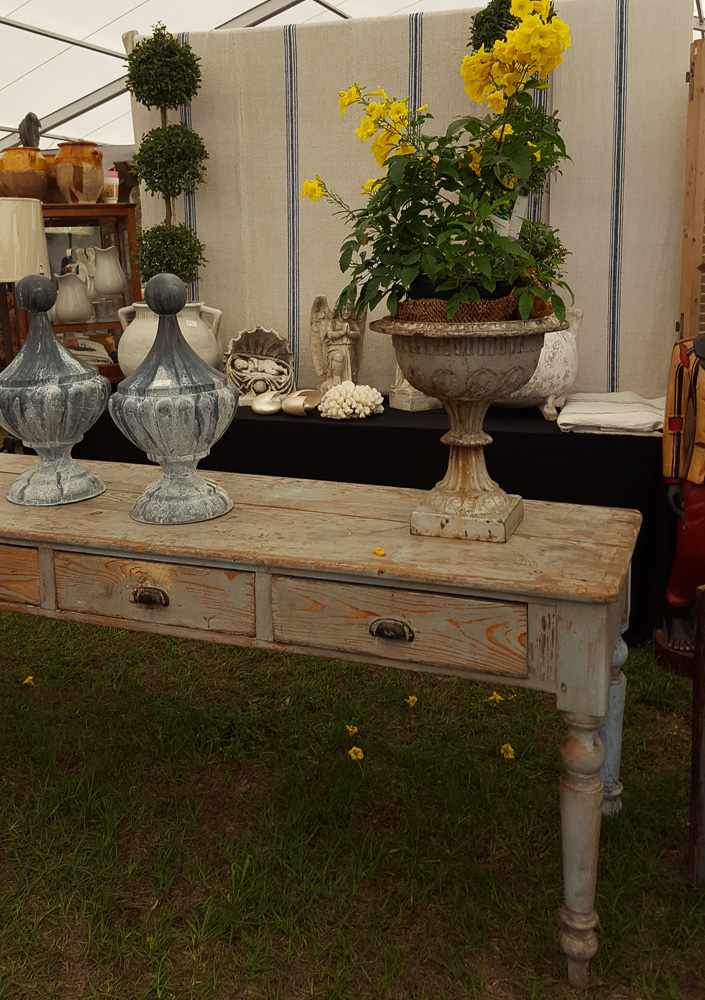 Did you see my other post on the Round Top Antique Show 2017? CLICK HERE.
I've got one more post on the show coming next week. I love looking back on the photos and remembering the show.
Round Top has venues all over Round Top, all the way down to Warrenton.