If your house is in a rut, no worries, let's talk about some quick fixes to get things going in the right direction. I think we all know the feeling of being stuck in a rut. I felt like my house was stuck in a rut, and recently made some changes.
See this space below, I had antique ceiling tiles on the wall behind the mirror that I just removed.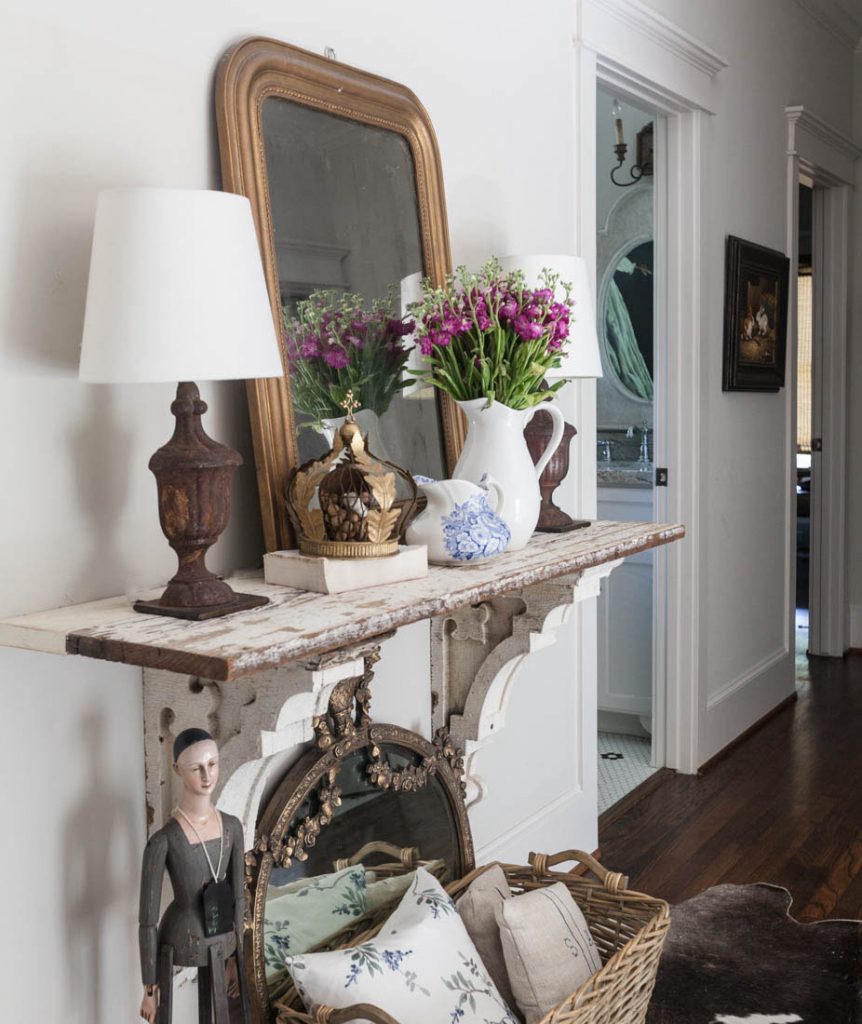 Below is the before photo. I still like the ceiling tiles, but I was tired of seeing them in my hall. I wanted a fresh start, and removing them helped me to start over in a fresh way. It was a simple change that felt so good.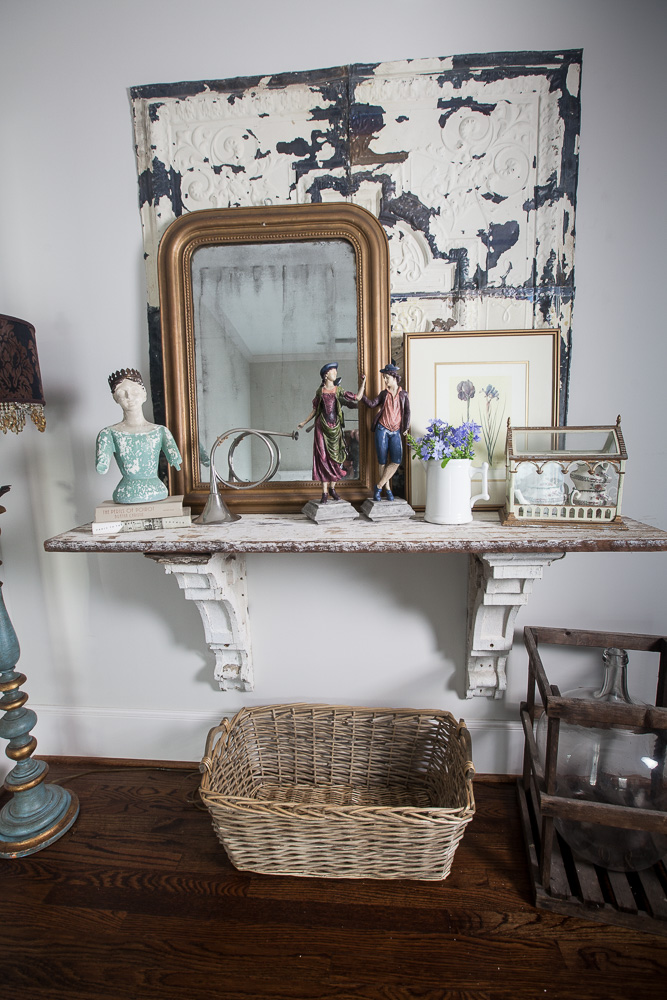 So what can you do if you feel stuck in a rut?
Go on a decorating field trip
Check out some new shops, and by new, I mean new to you. Going to the same old places is fine, but probably not helpful if you feel stuck. Try looking at shops you don't normally go to. Go to find inspiration and you can also do some shopping  while you are there, if you feel so inclined.
Look to famous art
Another valuable field trip you can take is to the museum of fine art. Happily for me, I have the MFAH nearby. That's the Museum of Fine Art Houston. It's also great to get out of the house to get your creativity in gear.
Visit an Open House
Try checking out some open houses that are available for sale. You might find some great ideas there. These trips can help spark creativity for sure.
Start with a Blank Slate
Try removing things from a room and start from scratch. What happens is that you feel like you are stuck with some things that you really don't like. Once you remove those things, it can free you up to go in a new direction. You can't design around a flaw. You may need to get rid of some things.
Designthusiasm | French Country Office Decor Ideas
Edith and Evelyn Vintage | Champagne and Orchids
French Country Cottage | 5 Reasons Why I Am Obsessed With Pretty Bottles
Maison de Cinq | Spring into Summer Home Tour
Shabbyfufu | Living Room Restyling With Free Items
Cedar Hill Farmhouse | Help, My House is in a Rut!