I love grain sacks. I use them everywhere I can.  This isn't even all of them, but I wanted to reveal all of these projects here in one post.  Ready? Here we go!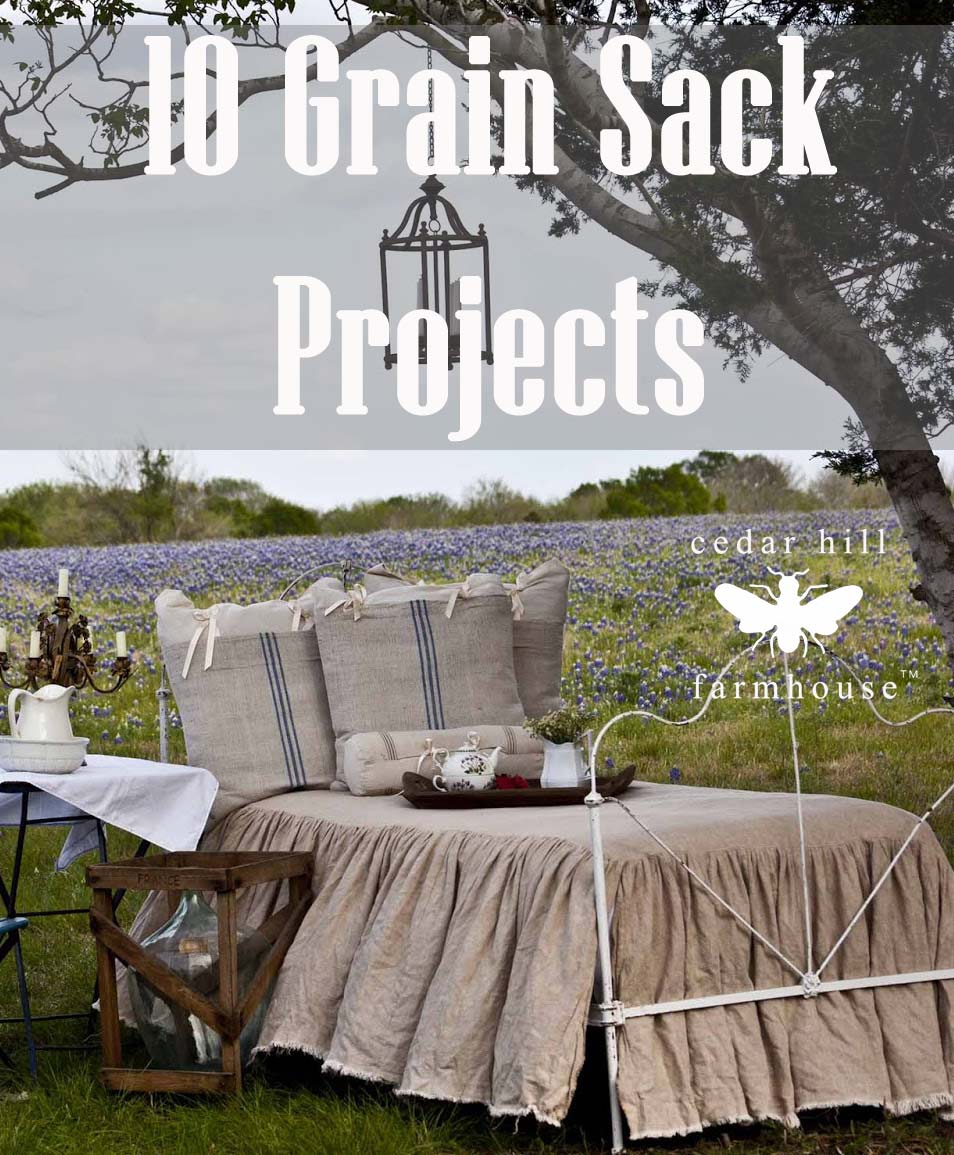 1. I used grain sacks to reupholster these French bergere chairs. The back with the blue stripes is vintage grain sack fabric.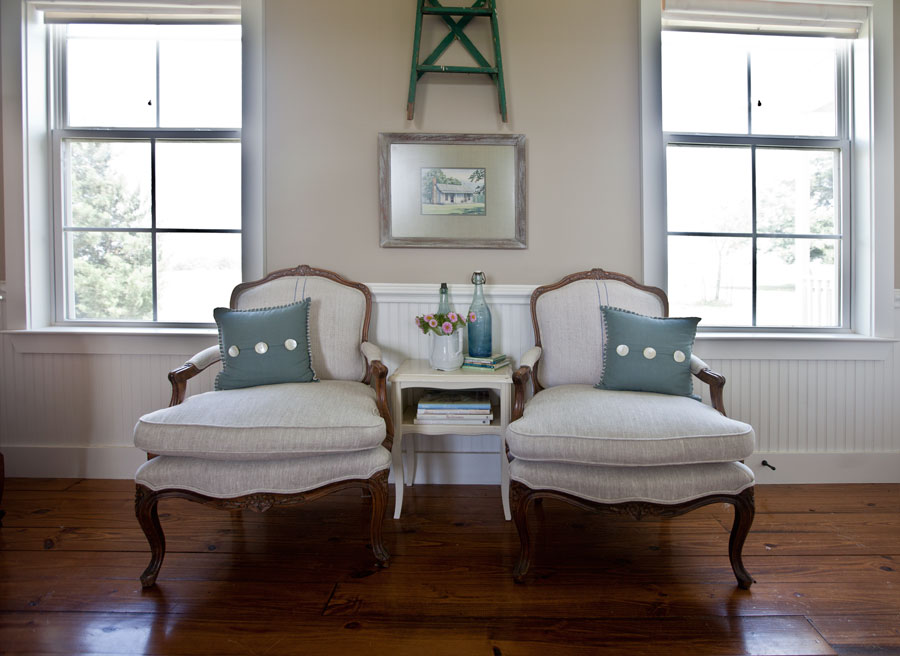 2. Most grain sacks are the perfect size to hold a king size pillow.  Often I just stuff a king size pillow in a grain sack and use it just like that. I did that on this bed.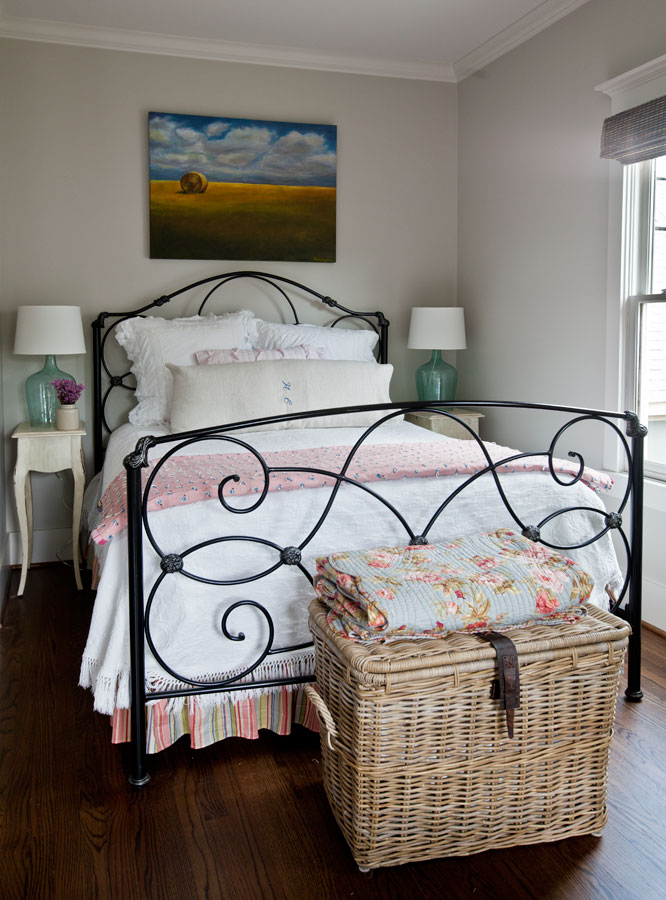 3. I made these blue striped pillows on my back porch using vintage grain sacks.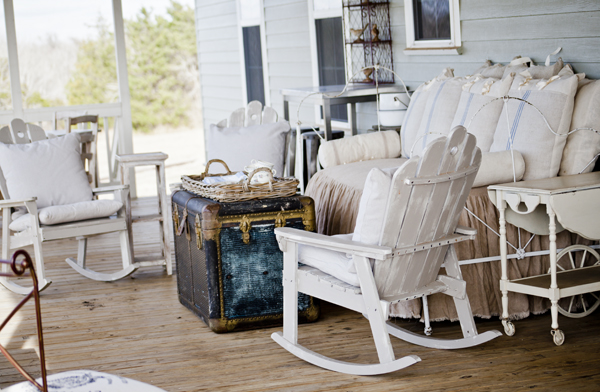 4. More pillows made from grain sacks, these red striped euro pillow shams were made from vintage grain sacks.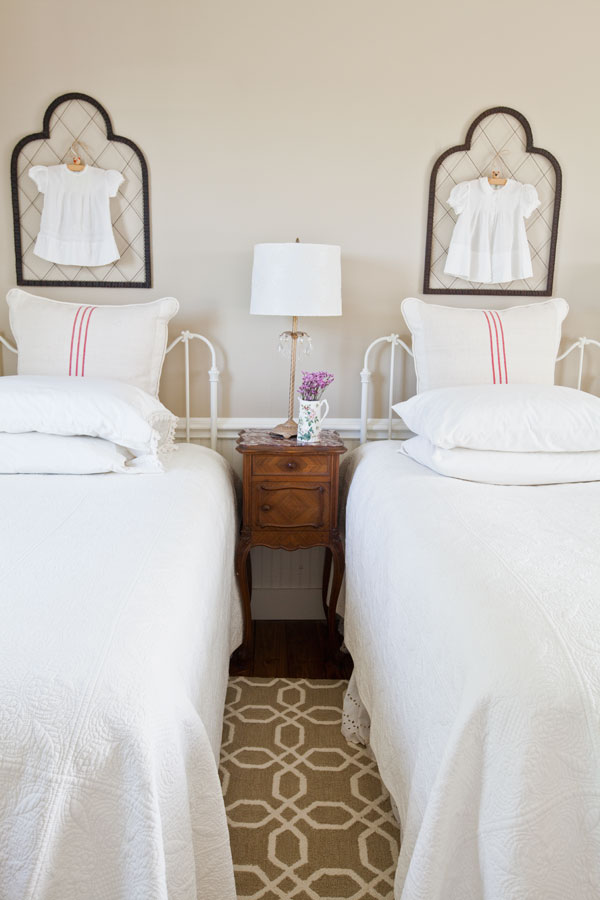 5. The monogrammed grain sack was just stuffed with a king size pillow.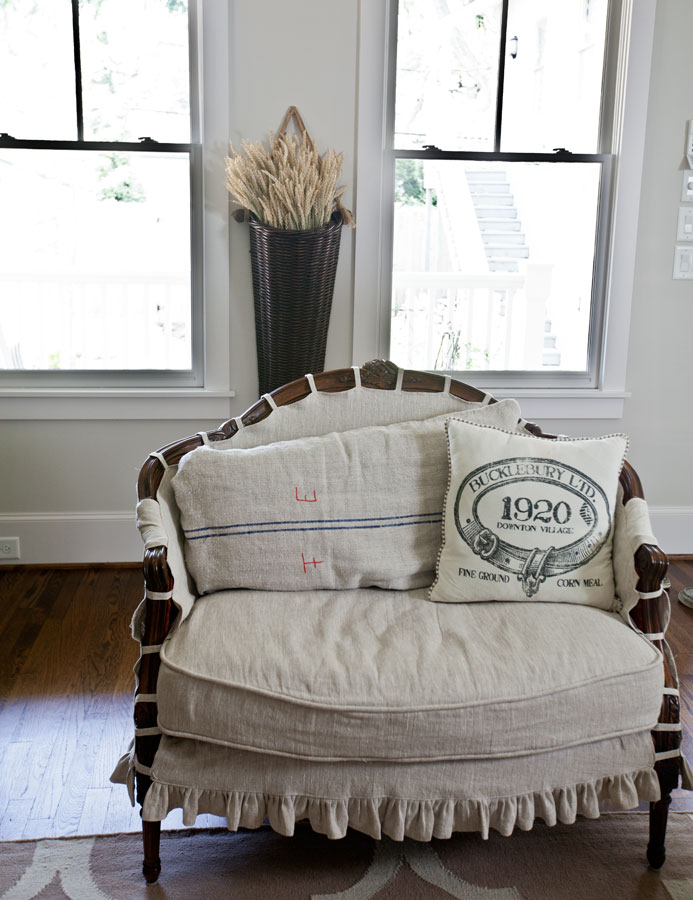 6. Another monogrammed grain sack pillow was used with a king size pillow.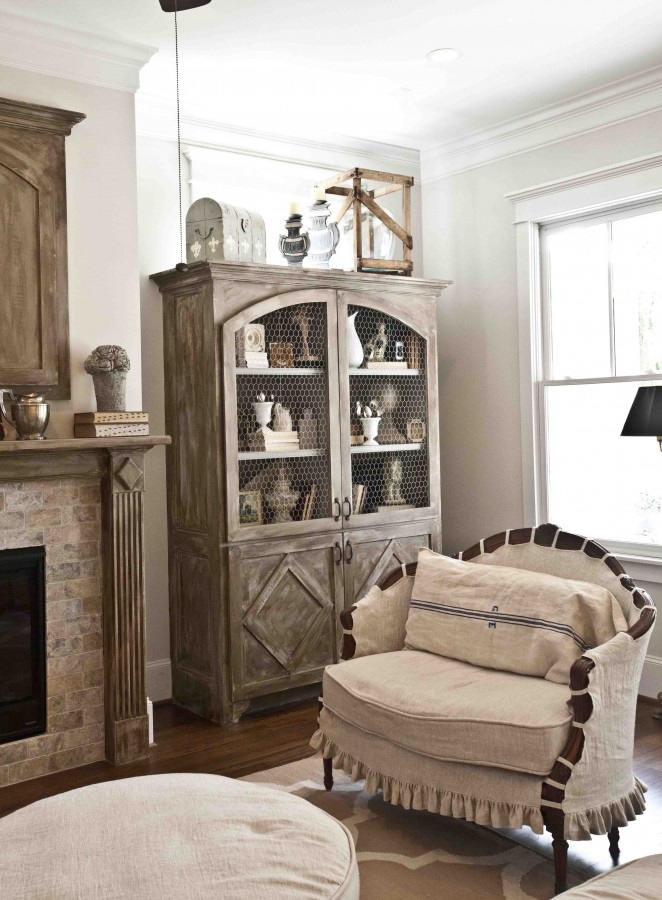 7. What's better than using a grain sack pillow? How about using two? This pair is monogrammed pair is a matching set.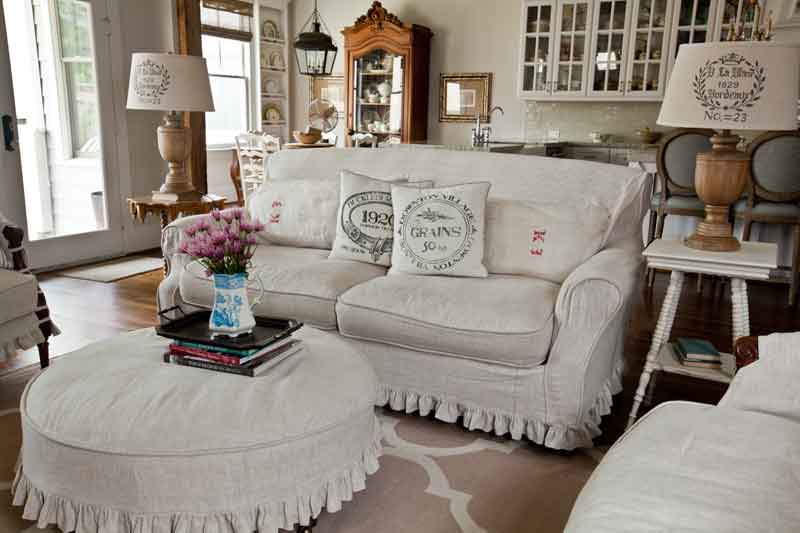 8. The 'EZ' pillow on the chair is made from a grain sack.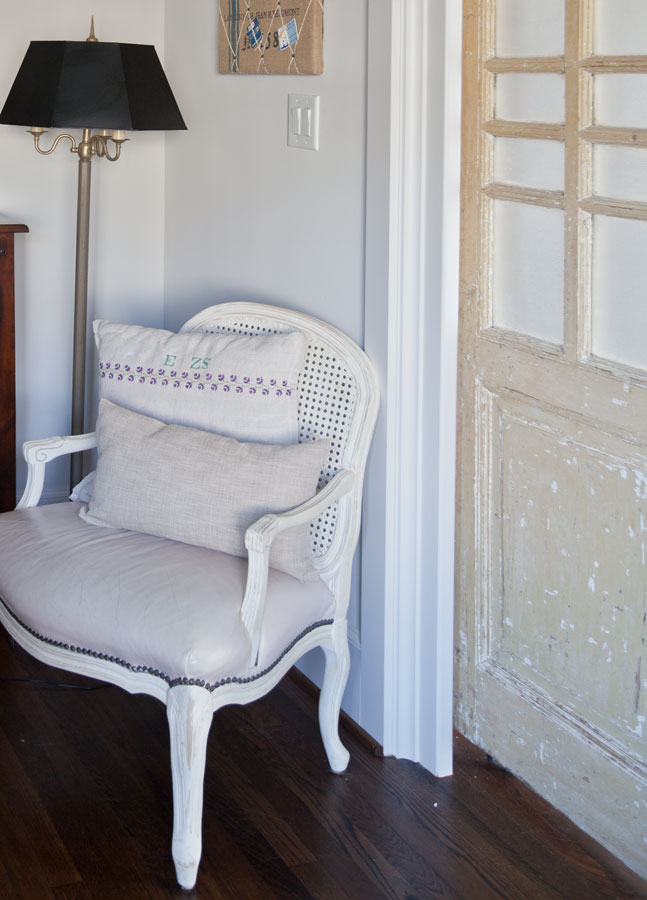 9. Another pillow made from a grain sack sits on my front porch.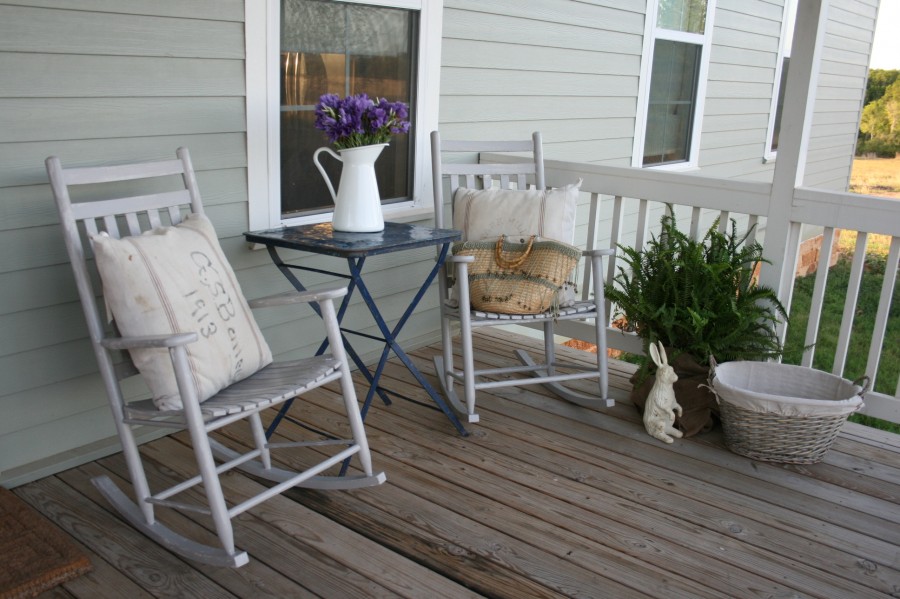 10. Here I used a grain sack like a table cloth on the trunk.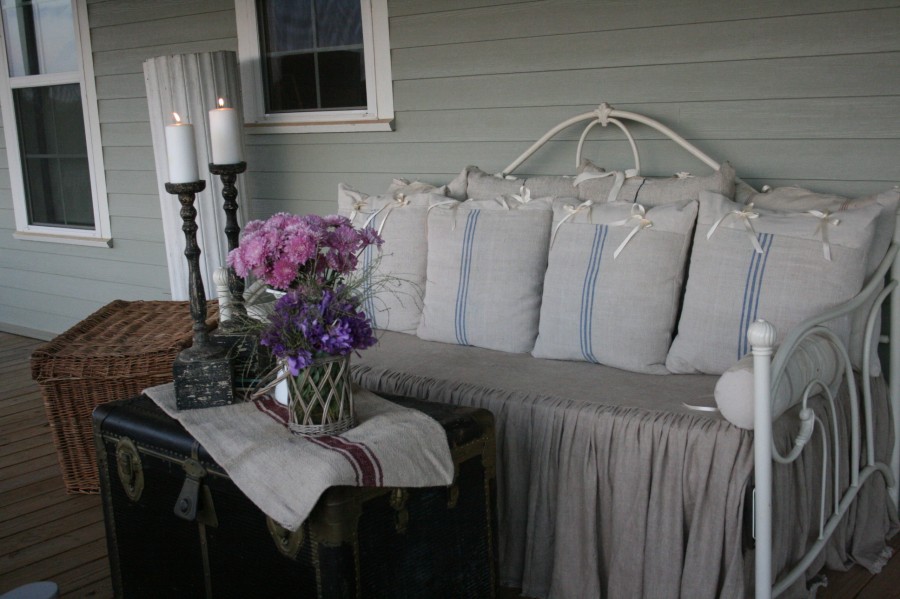 11. That's right I'm adding a BONUS project for you!  Mini Christmas stockings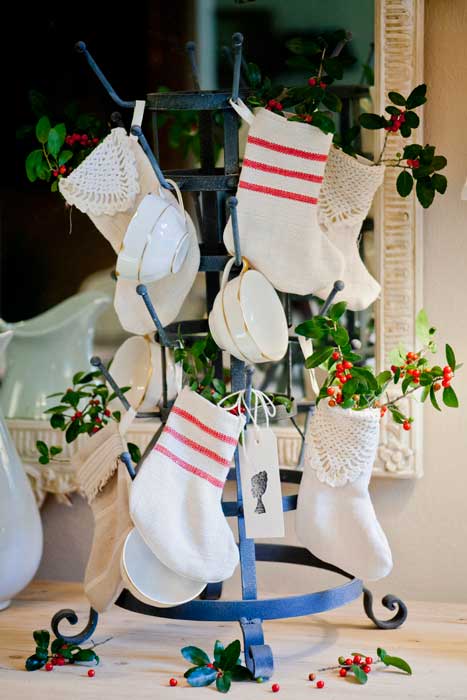 How do you use your grain sacks??