What is the number one question I get asked? After "What color is that wall?" the most asked question is "Where did you buy that?"
Since I use a lot of antiques and I make my own bedding, readers walk away without good buying sources. Today I am going to try something new. I thought I would take a room, and break it down and get you sources for products similar to what I have in the room.
I thought I would start with my bedroom.  Let's look at some similar items that would give you a similar look.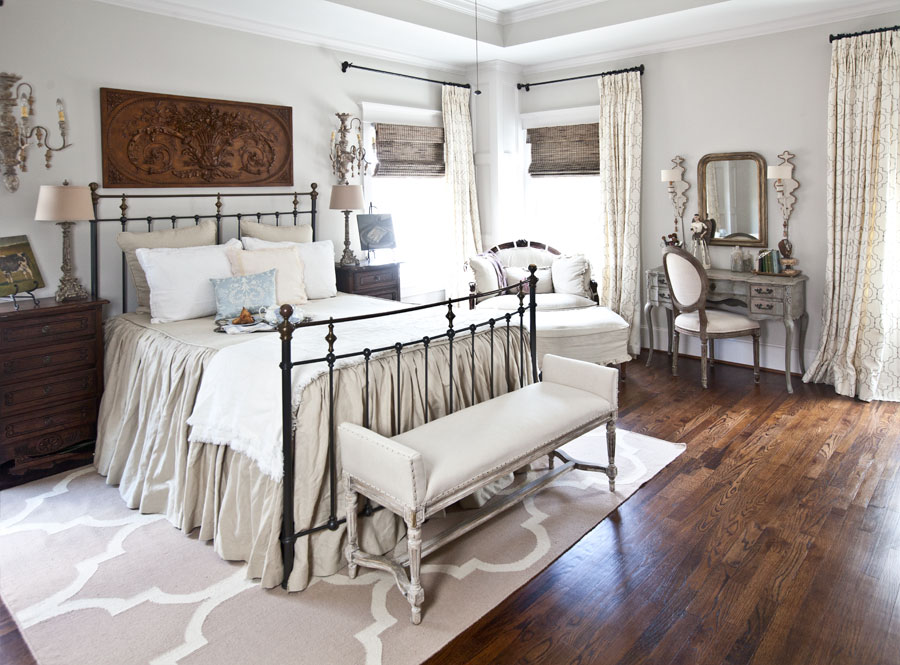 Note the soft neutral colors, and natural materials, the linen bedding and wool rug. The patterns are subtle and neutral. The reclaimed hardwood floor is a dark coffee stain over antique white oak flooring.  The window treatments information can be found here.  The settee is an antique covered in real antique grainsacks with the original monogram. The stacking tables are vintage along with the silver champagne bucket.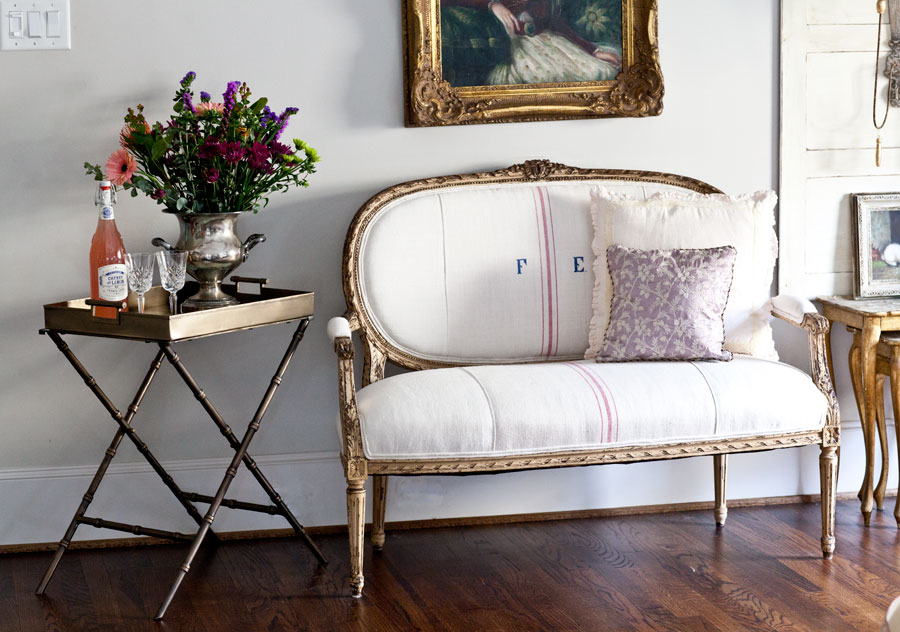 The iron on the bed adds another layer of texture to the room. Note the linen pillows and the little embroidered lavender pillow. I made the bedspread, but I found some similar ones that I'll show you at the end of the post.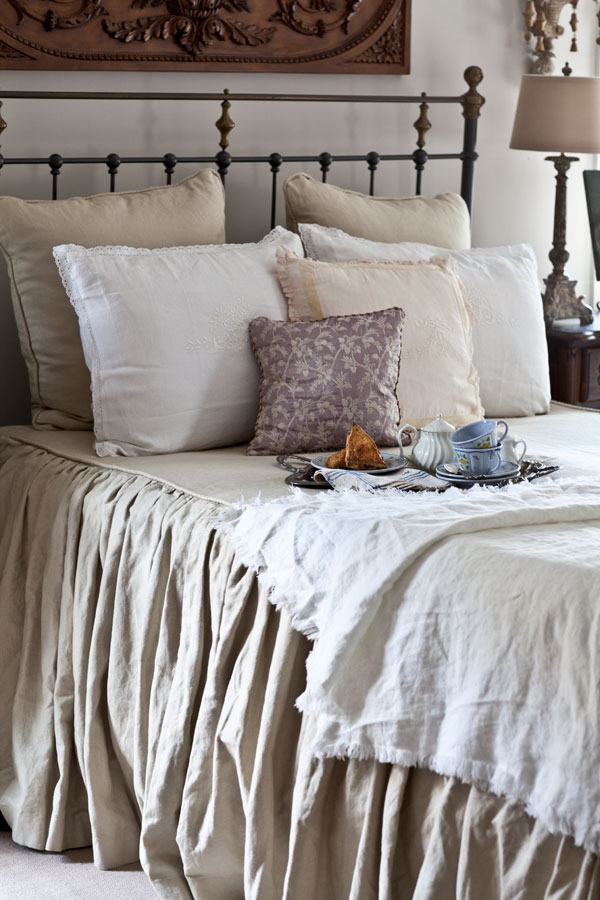 Below there is an antique pine armoire at the other end of the room topped with a French laundry basket. On the wall I have a very large oil painting of two girls. It's one of my favorites. The antique Louis XIV chairs are covered in linen. I added some fluffy fur pillows.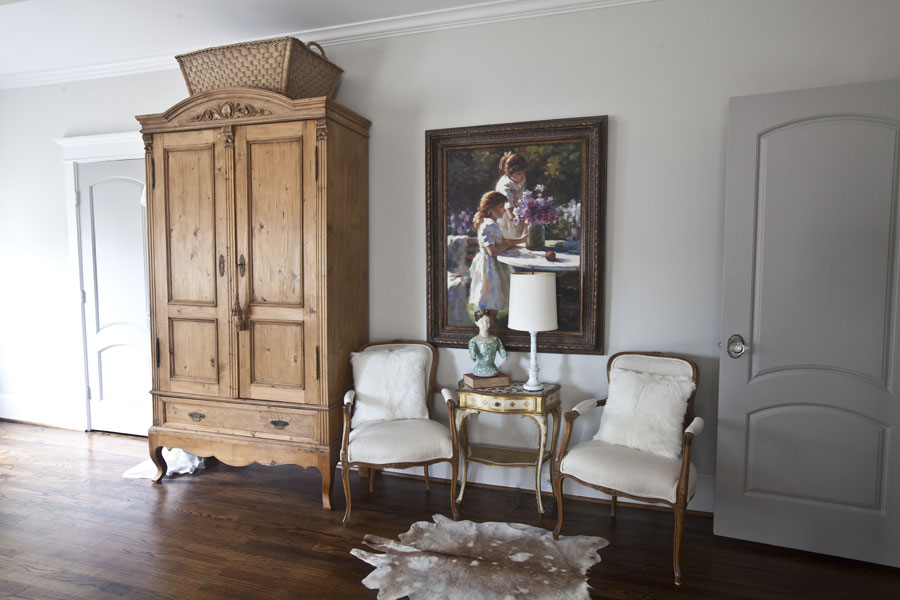 The table is a vintage Florentine table and the lamp too is vintage, probably from the 50's or 60's.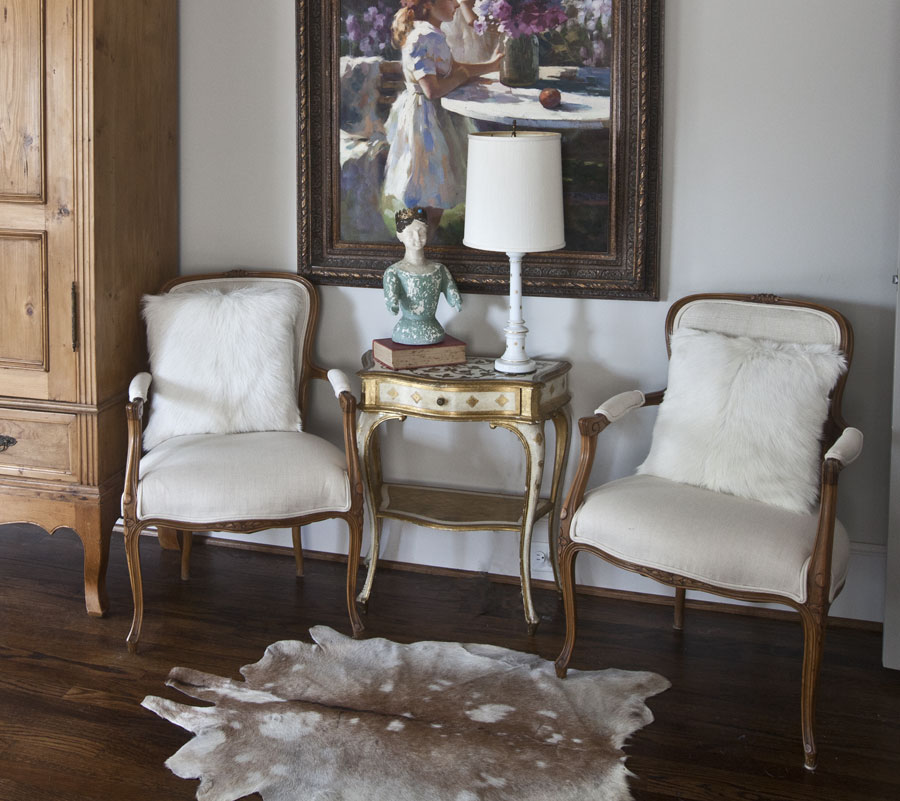 This was fun shopping for you. I hope you find something that suits you.
AND…. please don't forget about my giveaway currently going on this month. Click here for the details.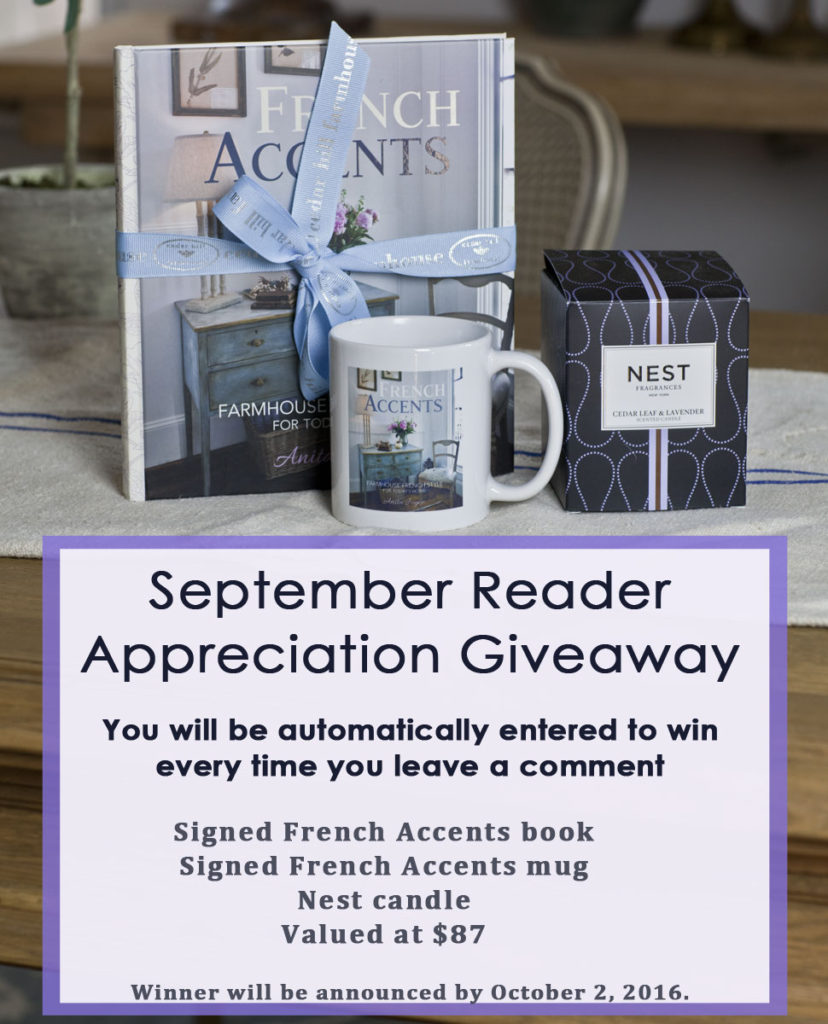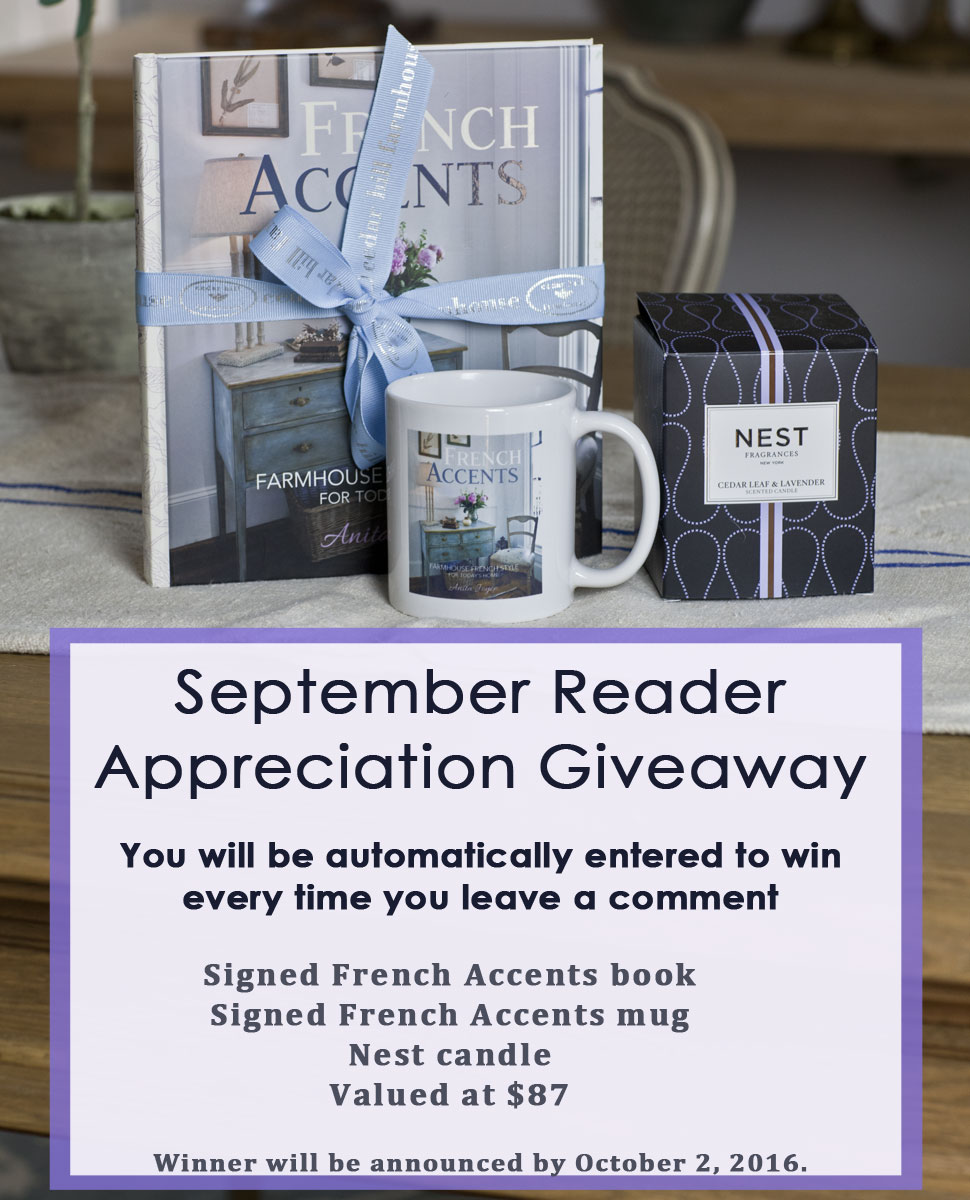 This post contains affiliate links.
Click on the photos below for more information about pricing and where you can purchase them.

I also wanted to show you a few of my fav pictures from the reader day last week.
I loved this old iron bed from Sweet Patina Love.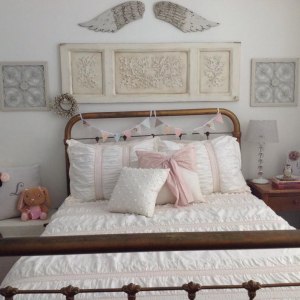 This display of dishes from Julie really caught my eye.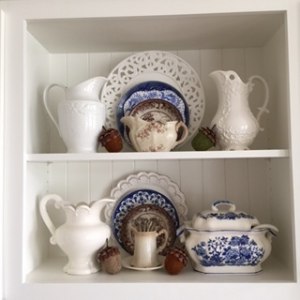 And lastly this guest room I found to be quite charming. (No name was on it.)