It's time for some fall inspiration, and I'm ready to add a touch of fall to my home. It's still well into the upper 90's, so I'm not going to go overboard. It won't be cool here for weeks, so I just can't add wool throws and furry pillows just yet. I like to dip my toe into fall decor, but I don't do a lot for many reasons. On the podcast Decorating Tips and Tricks, we talk about doing a 'lite' version of holiday and seasonal decorating and this is my version of it.
I have a basket or bowl of lemons in my house year round. Not only does it always look fresh, but I love using lemon juice in my tea or squeezed onto fresh vegetables so it's delicious too.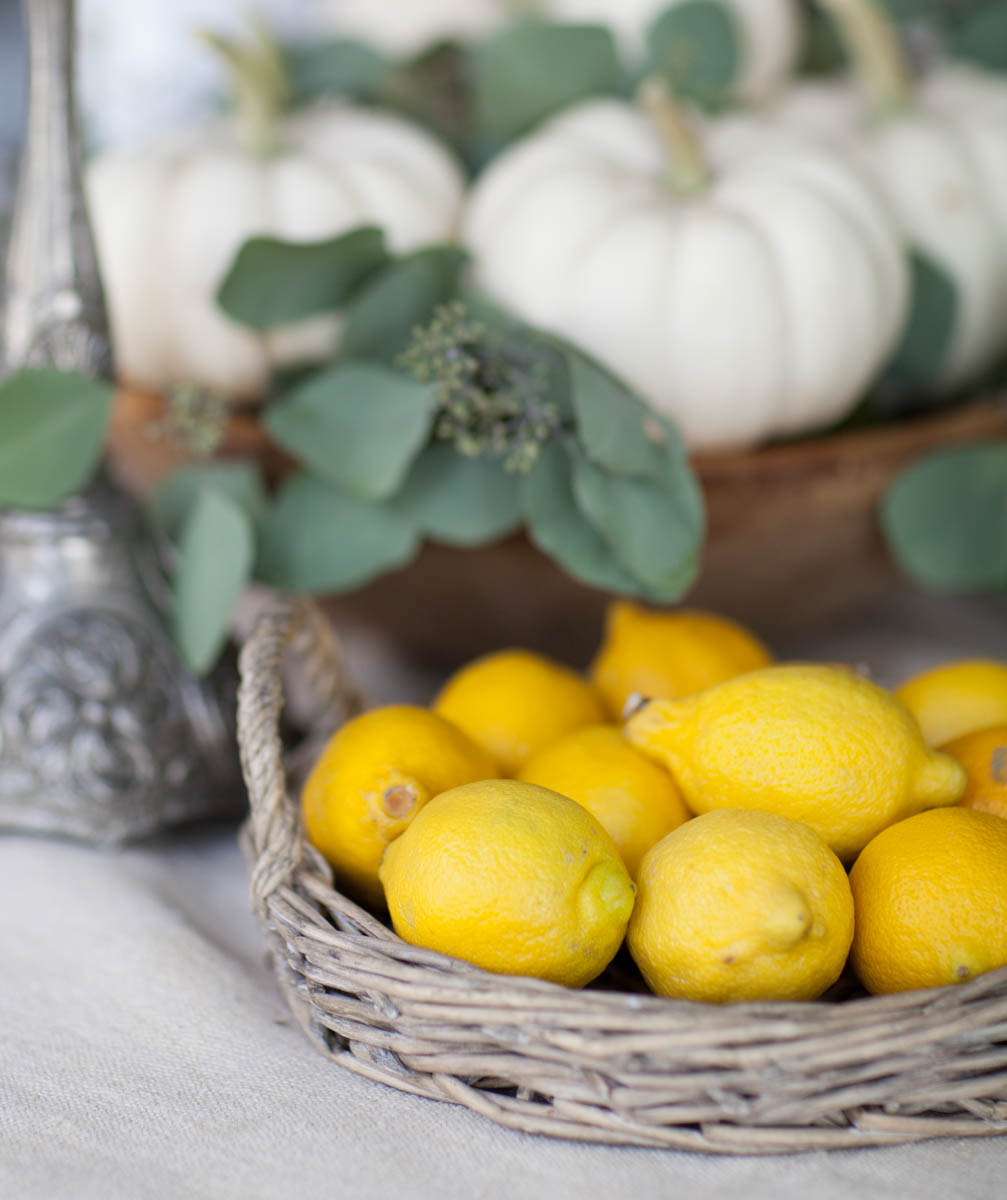 I found these gorgeous little mini grapes and the wonderful cheese at Trader Joes. Guests always love a good cheese so it's perfect to have on hand when guests come over. Note the gorgeous purple transferware plate I'm using. It was a gift from sweet Peggy.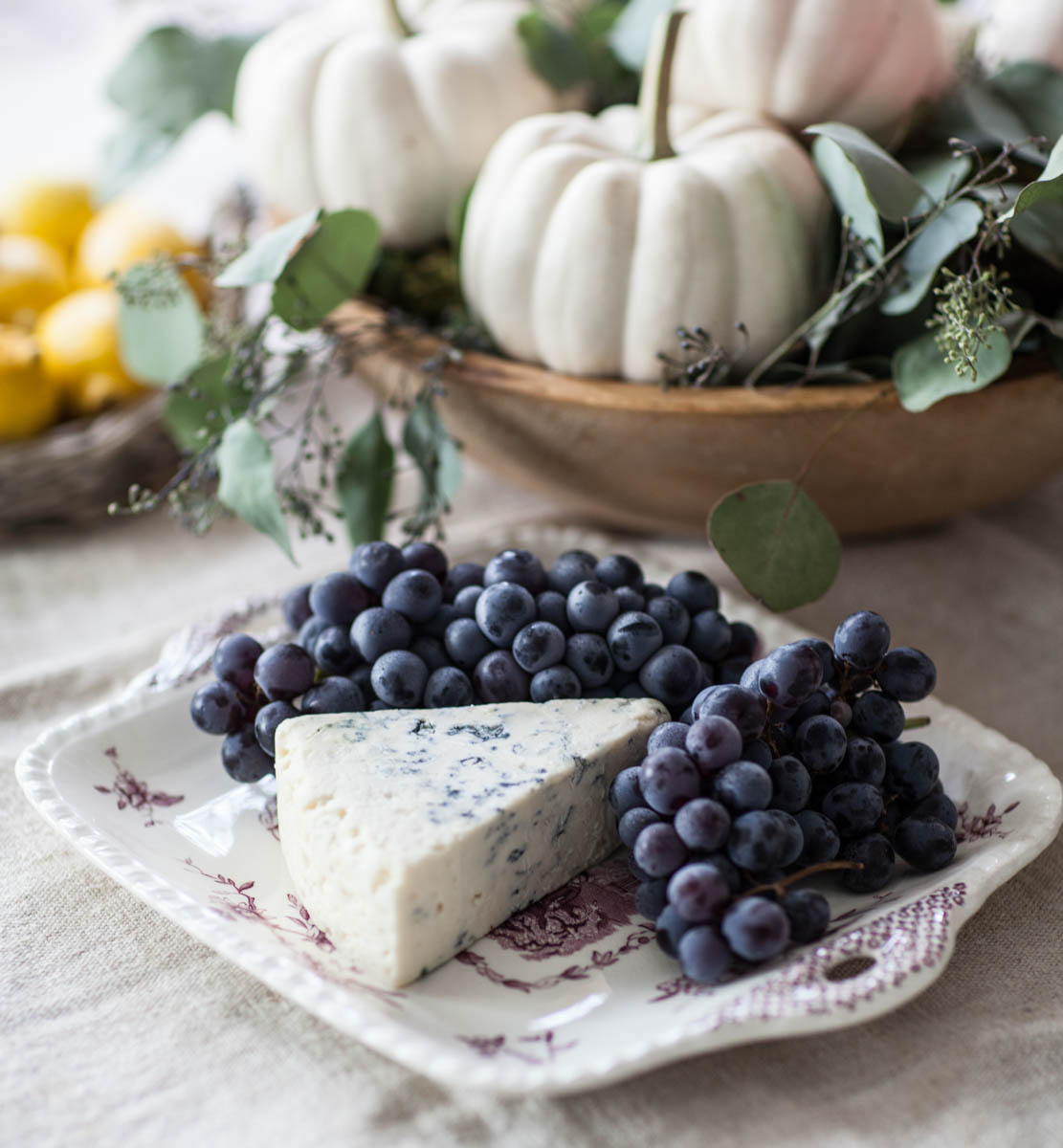 I also used some of my favorite candlesticks. I just love these antique silver candlesticks. I actually think they are pewter, so pretty!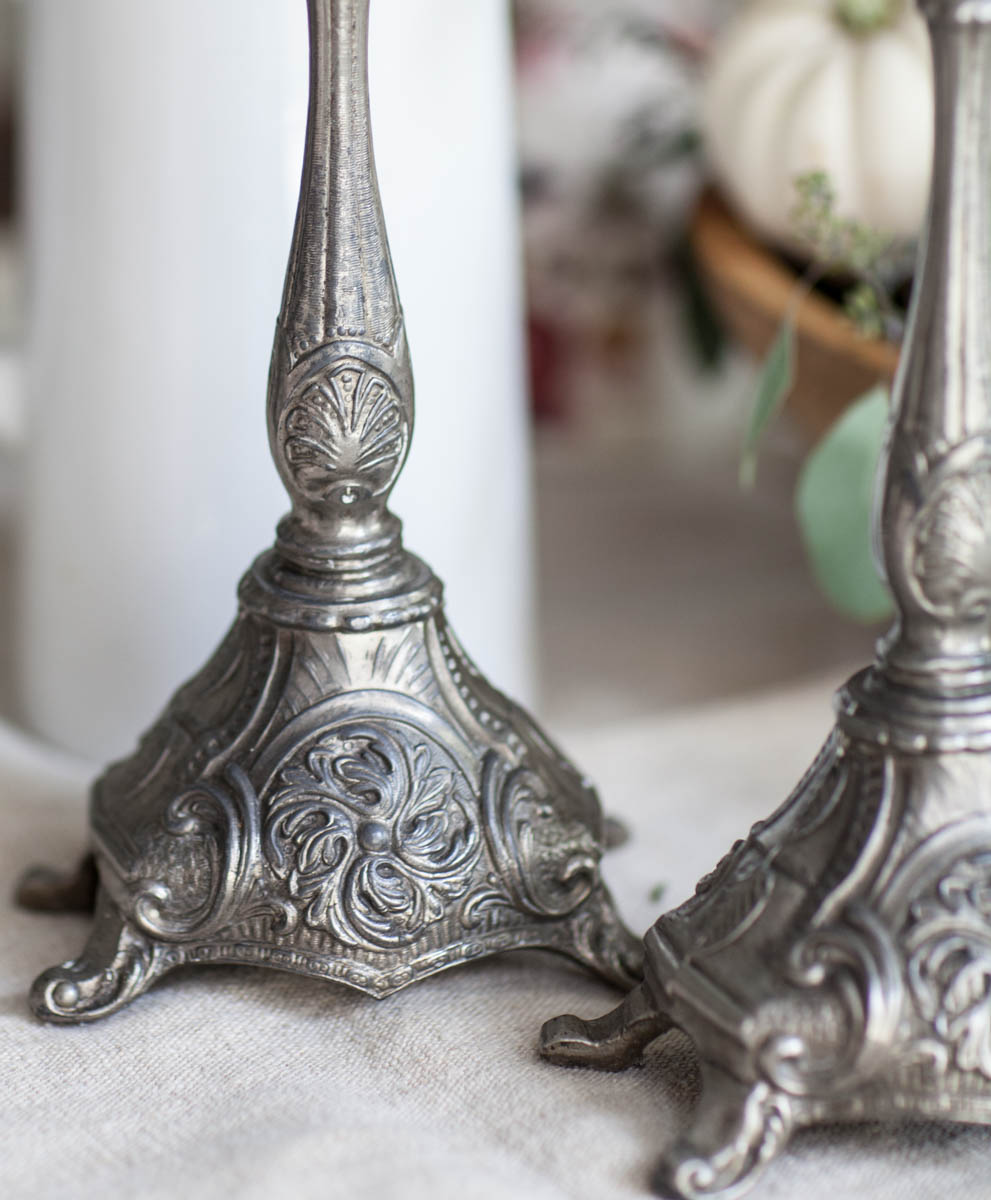 I bought two bunches of these pink Gerber daisies last week, and they still look gorgeous! I cut some to put in small vases on the coffee table.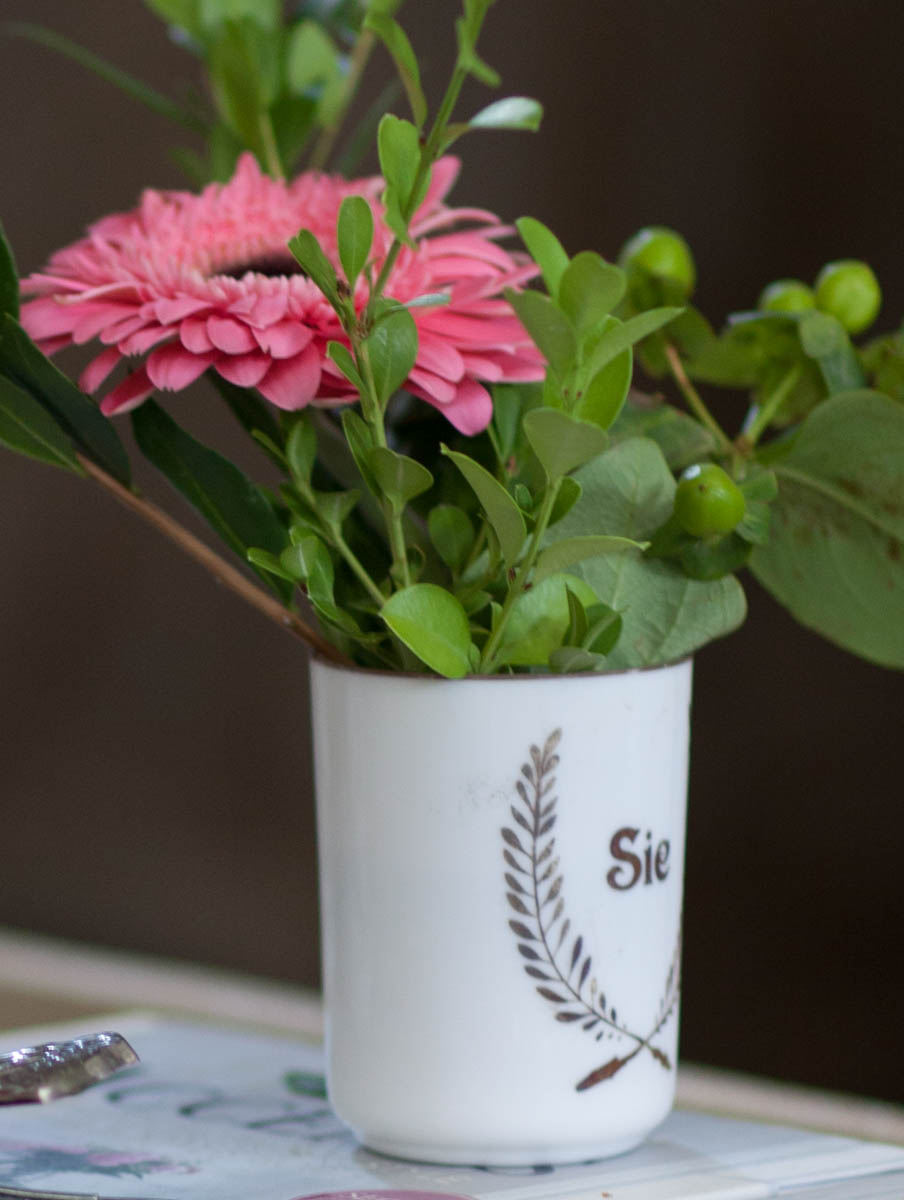 And the rest I put in this antique pitcher. I thought the pitcher had a bit of a fall feel.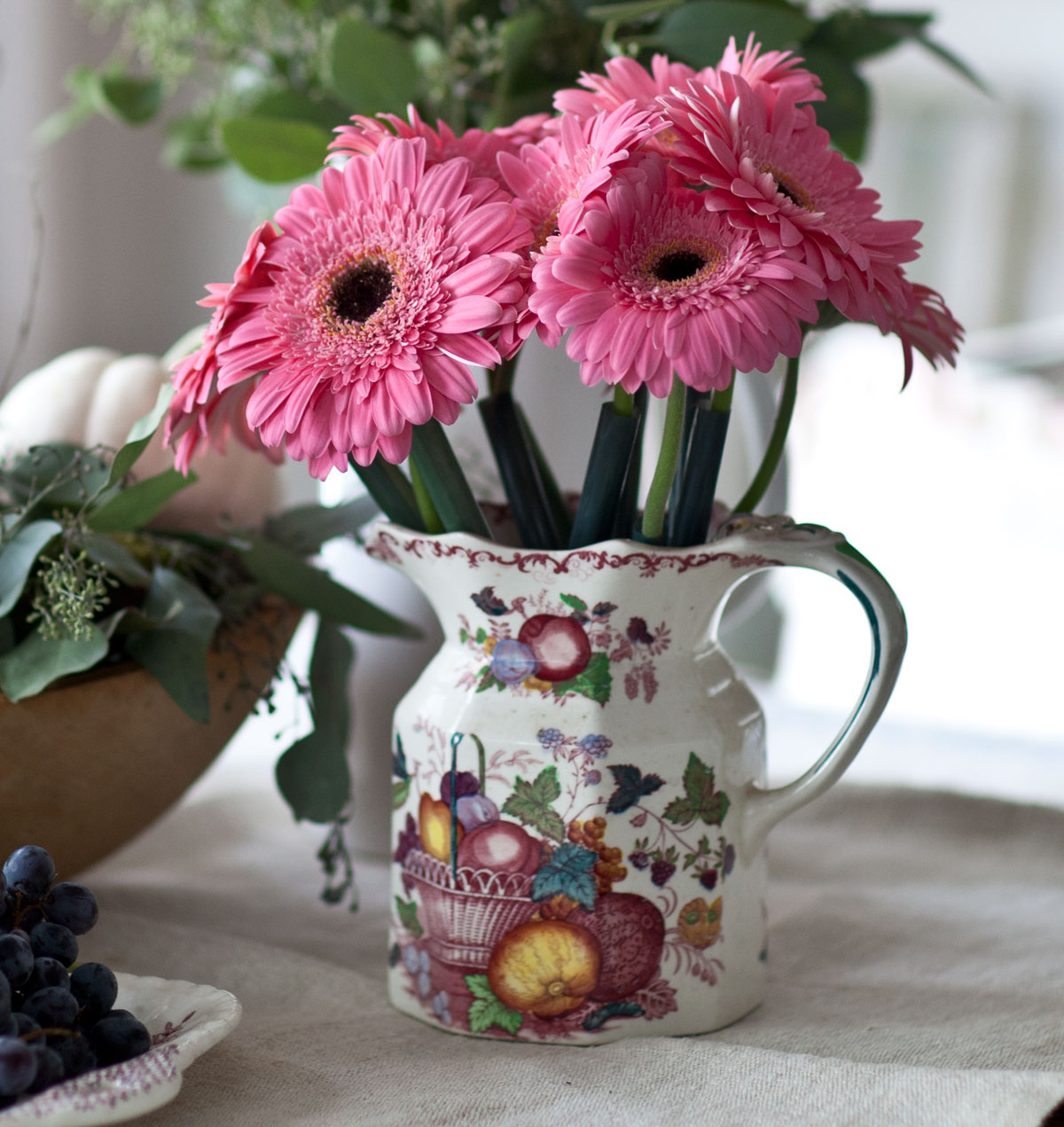 Finally a few days ago, my Trader Joes got their pumpkins in. I love the little Baby Boos. These real mini white pumpkins (Baby Boos) last for several months, so you'll be enjoying them all fall. I put the baby boos in my grandma's wooden bowl with fresh seeded eucalyptus, so simple and so pretty.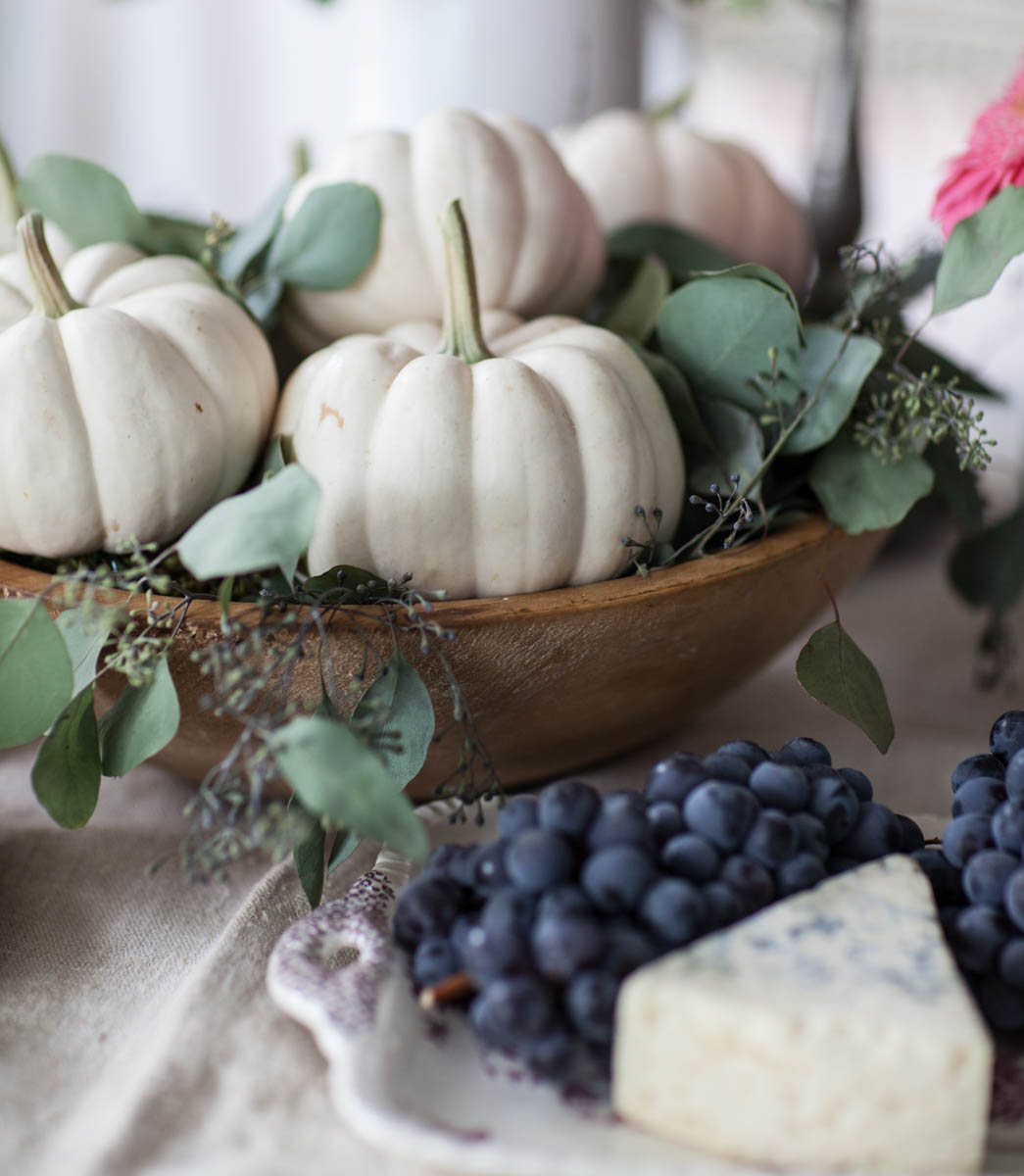 Of course my pink slipcovers and pillow go perfectly with my pink flowers, no matter the season.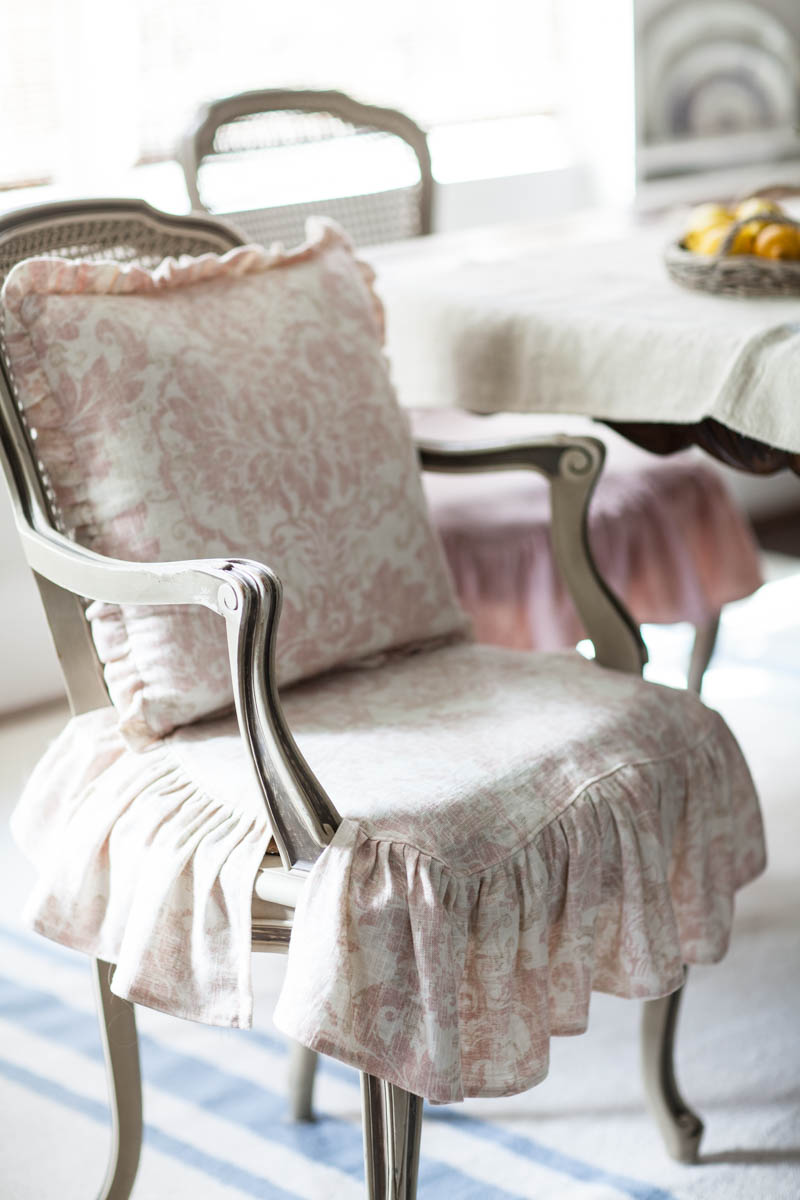 I had the flowers and the pumpkins out when my mom recently visited and she loved the them, especially the Gerber daisies. She couldn't believe the flowers were real, but I assured her they were.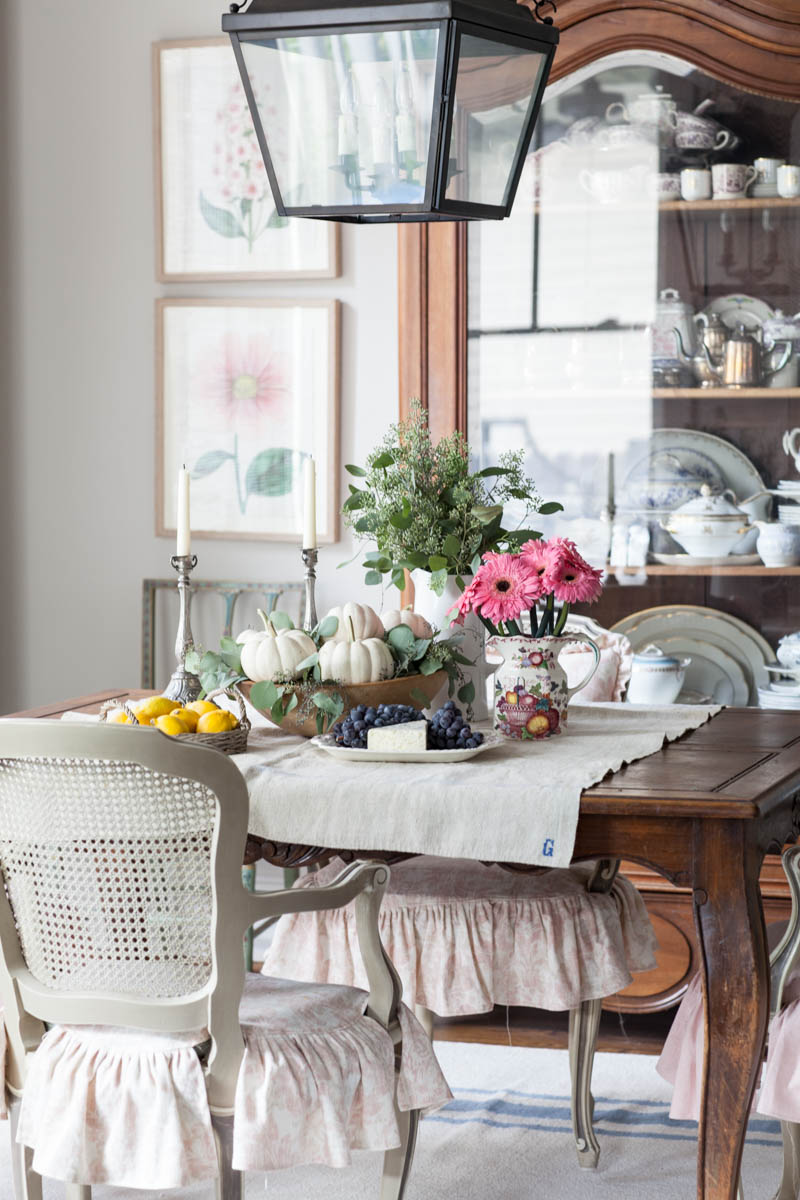 And that's my fall table. Are you doing less with your seasonal decor? Are you someone who loves going over the top? Although I like to take a light hand with seasonal decor, I respect those that want to go 'whole  hog'. I suppose whatever works for you.