I love all magazine features, but this one is special, because my dear friend Fifi produces this one. She really has a French accent, while I simply do it with furnishings. Some people think I speak French, but like I said, I like to have my house do the talking for me.
That's right, I'm in French Country Style magazine.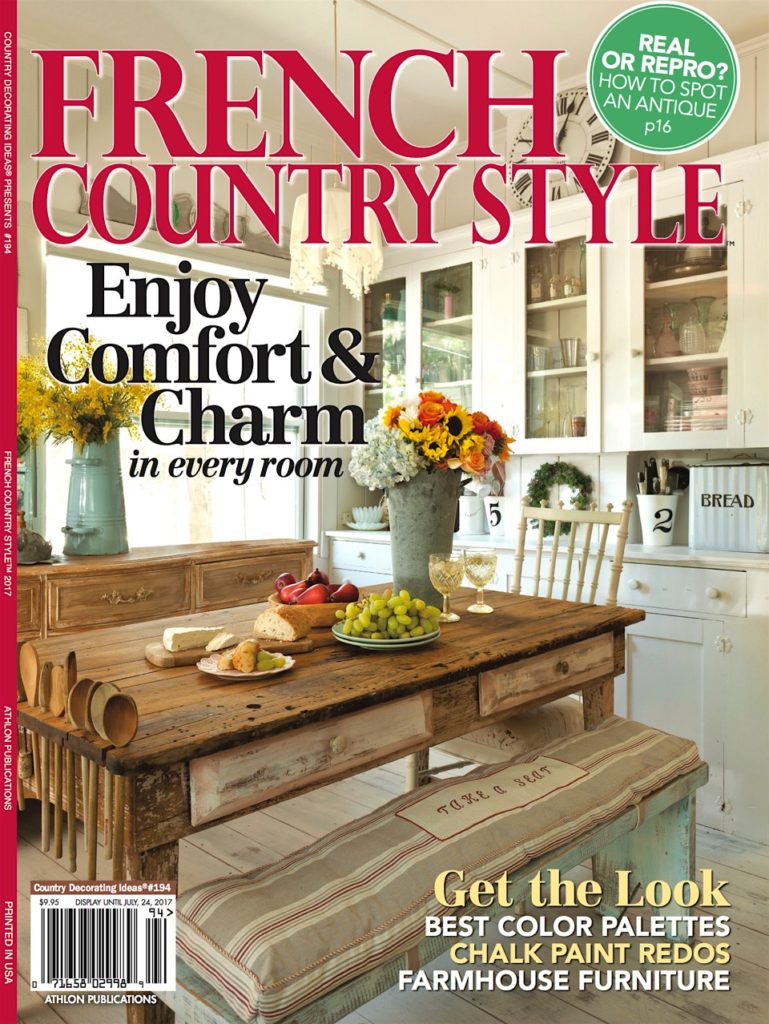 It's out right now, so if you don't see it, it should show up soon.
Here's Fifi in my tub. Isn't she adorable?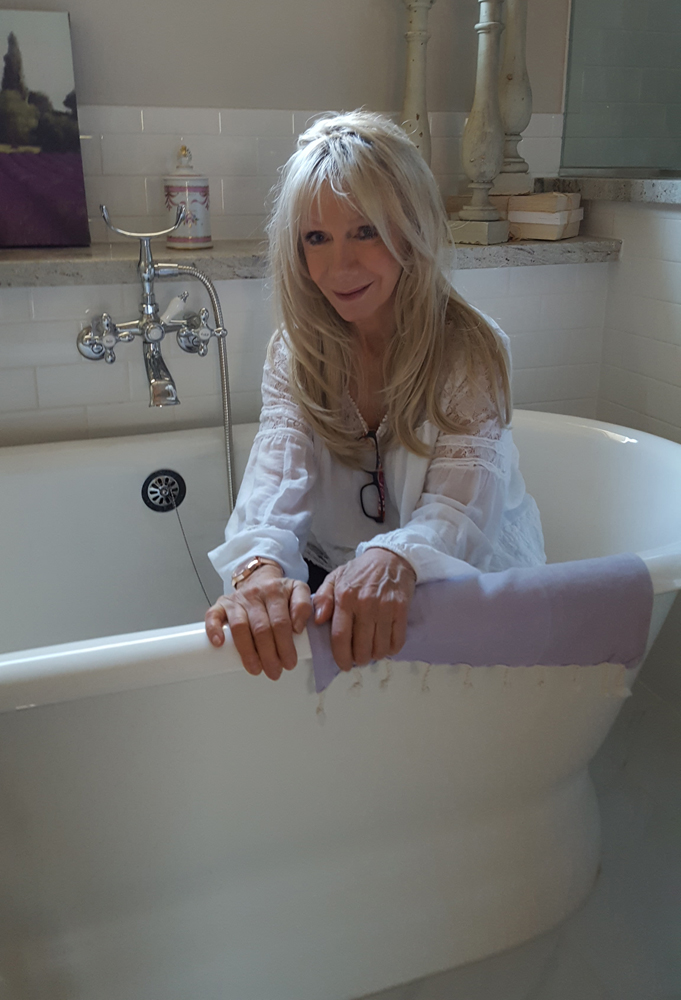 And she asked her sister to make a pillow for me of my collie Molly. This was made from a photo of Molly.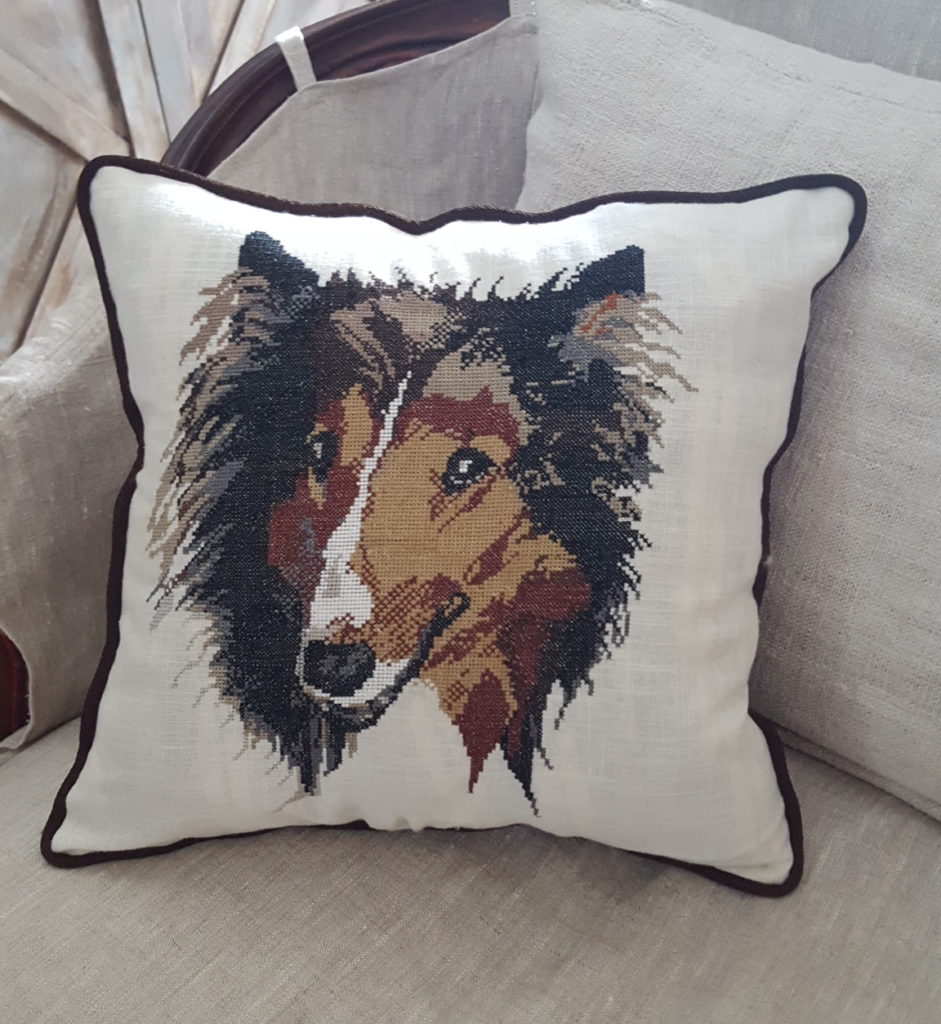 It looks just like her! If you want her to make a pillow for you, please leave a comment, or email me, and I'll pass along your info to her.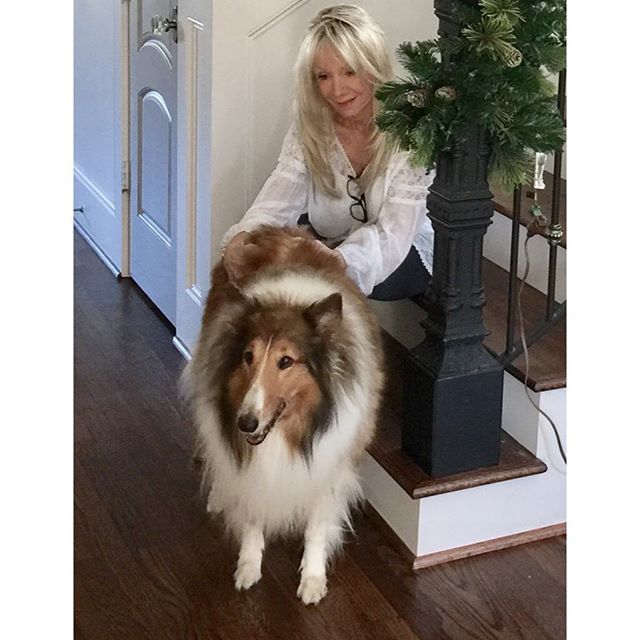 Here are a few excerpts from the feature on my book French Accents.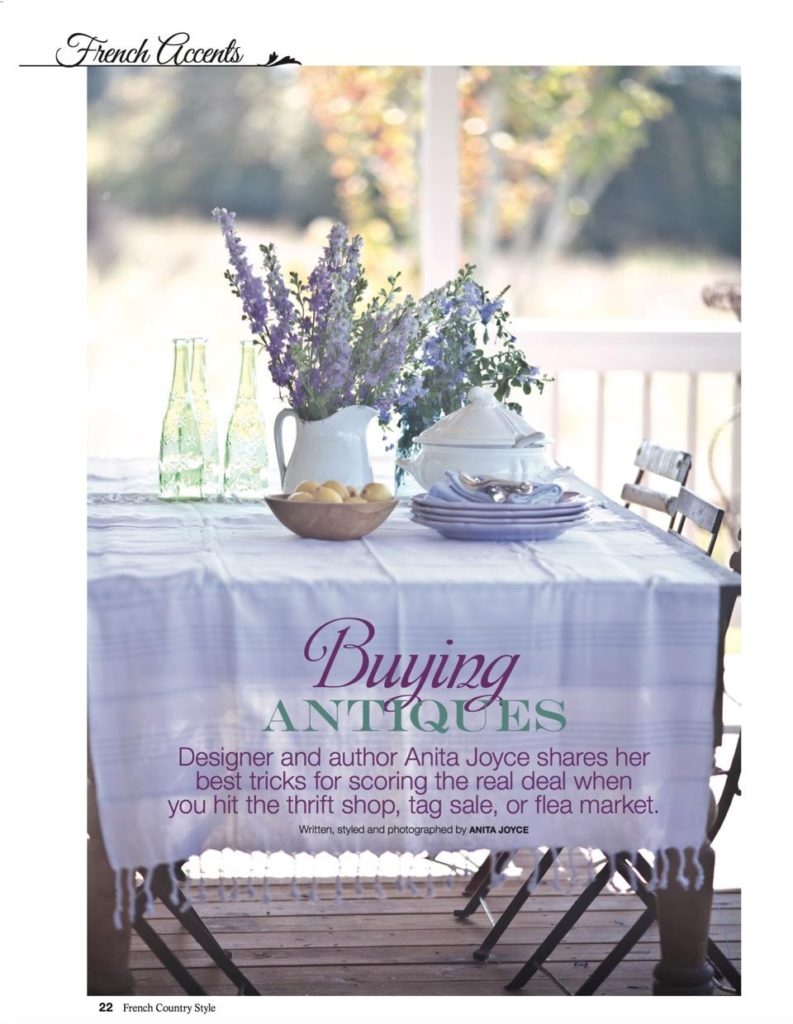 My book and my home are featured in the magazine, so this is just a very small sampling of the feature on my book. You'll also get to see my home as styled by Fifi.