Today I am talking about French chairs. On a podcast episode this week, we discussed chairs and selecting the best accent chair for your home. LISTEN BELOW.
So let's talk chairs, more specifically French chairs. Below I have two different types of French chairs. Both have caned backs and seats. Although I love the caning, in antique chairs it is often easily broken, so beware if the seat is caned, even if it is in good shape. I do have a fix for a broken seat, CLICK HERE.  The skirted chairs came from an antique auction and was made in France.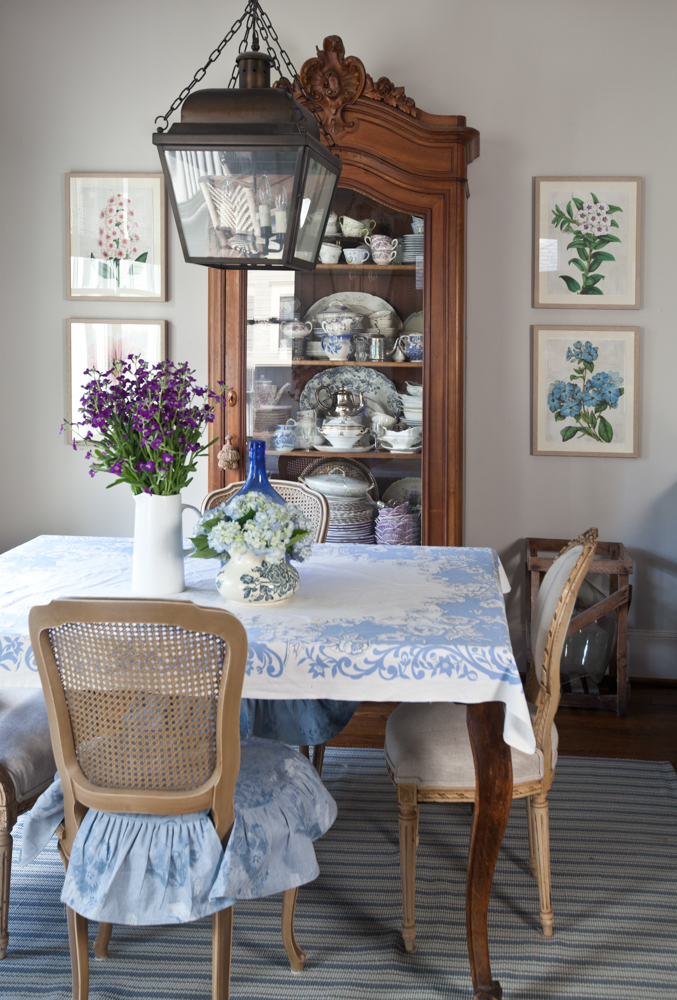 Rush seat chairs are typically pretty sturdy, but tend to be on the small side. These are vintage. They were very, very dark when I bought them. I found them at an antique auction, and painted them white.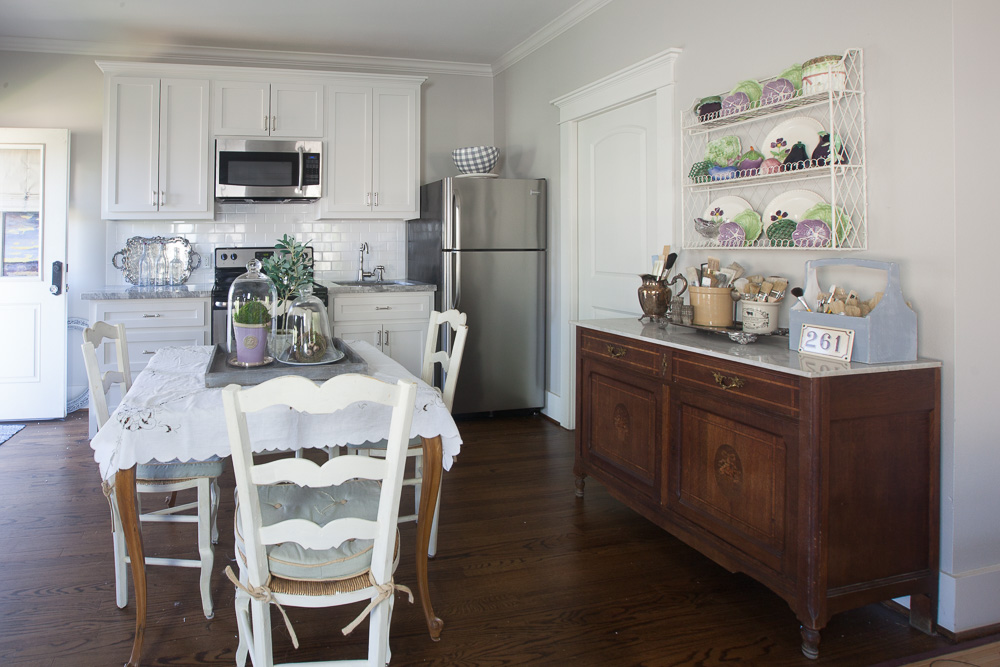 Notice how much bigger the seats are on the chairs below. That tells you are not that old. These are leather and I am guessing they were made in the 90's. They are comfy and sturdy. I bought them secondhand. I did have to paint them. You can see the BEFORE photo HERE.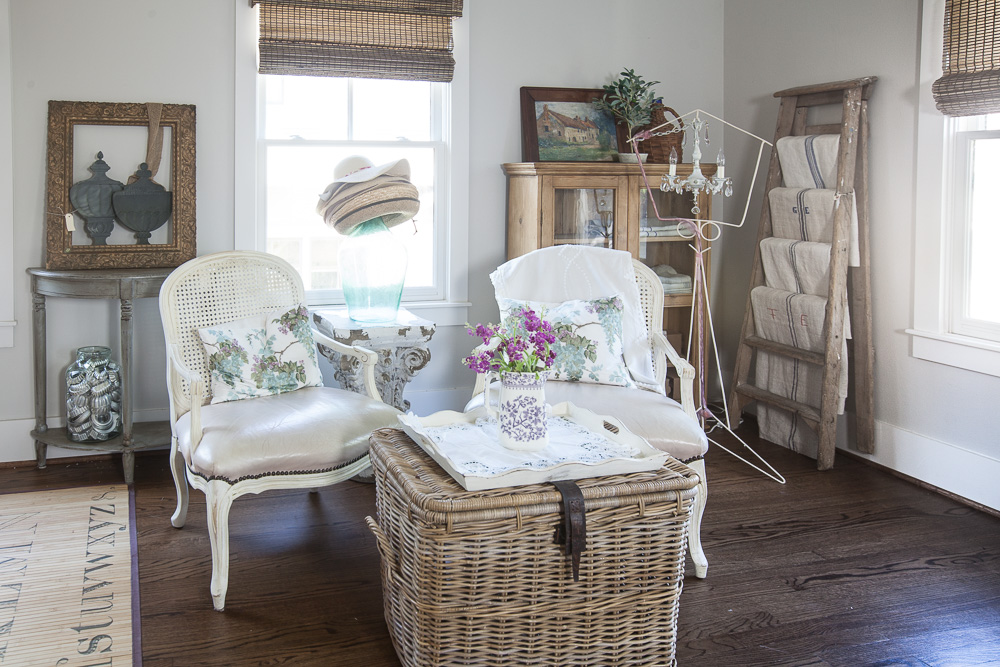 This chair has sadly broken, but here it was when it was in it's prime. I painted the fabric! You can see how I did it HERE.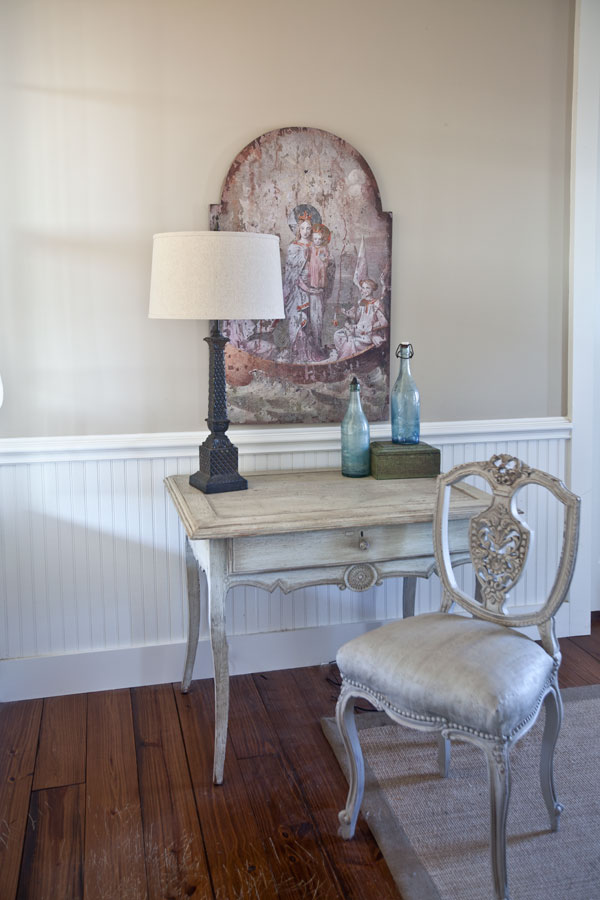 This chair is so comfy! It's great for lounging and reading. Can you believe the chair is actually red? I ordered this chair new, but that store has since closed. I made the slipcover and you can see how I did it HERE.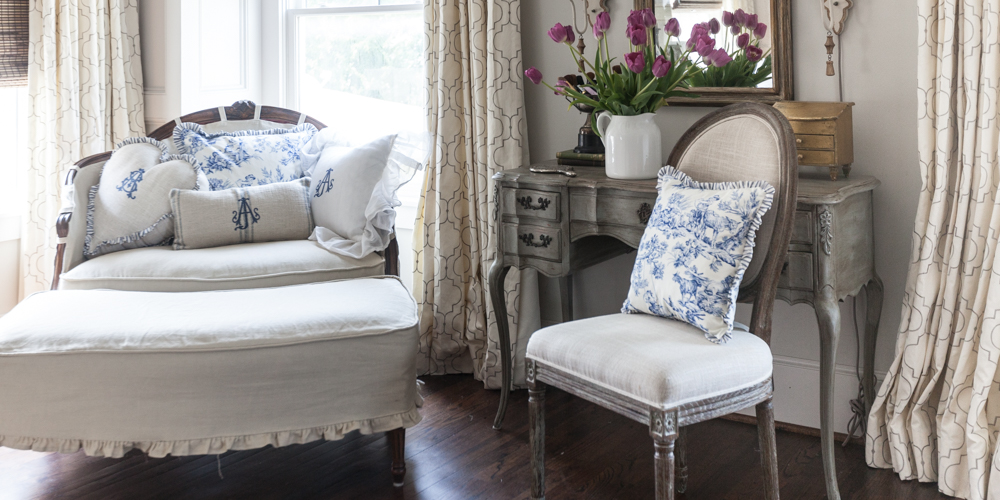 The French chair below are antique and were originally covered in tapestry. The fabric was coming apart and the upholster told me that it was full of horse hair. I'm pretty sure they stopped doing that a long time ago. I found it at a consignment store. You can see the transformation HERE.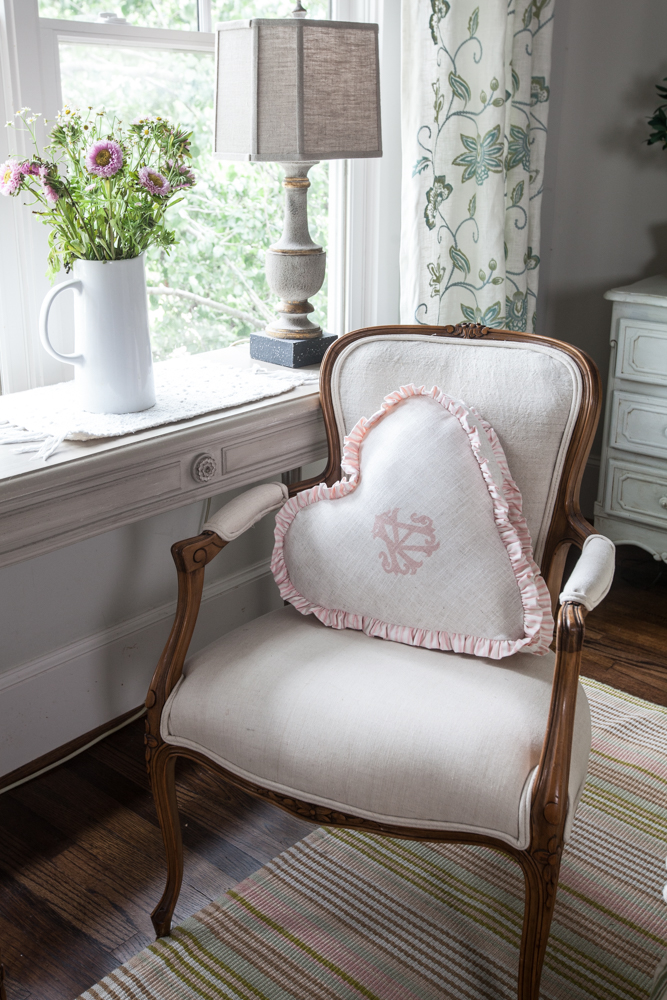 The chair in this photo I found at Home Goods! It was (I think) about $100. It's comfy and pretty.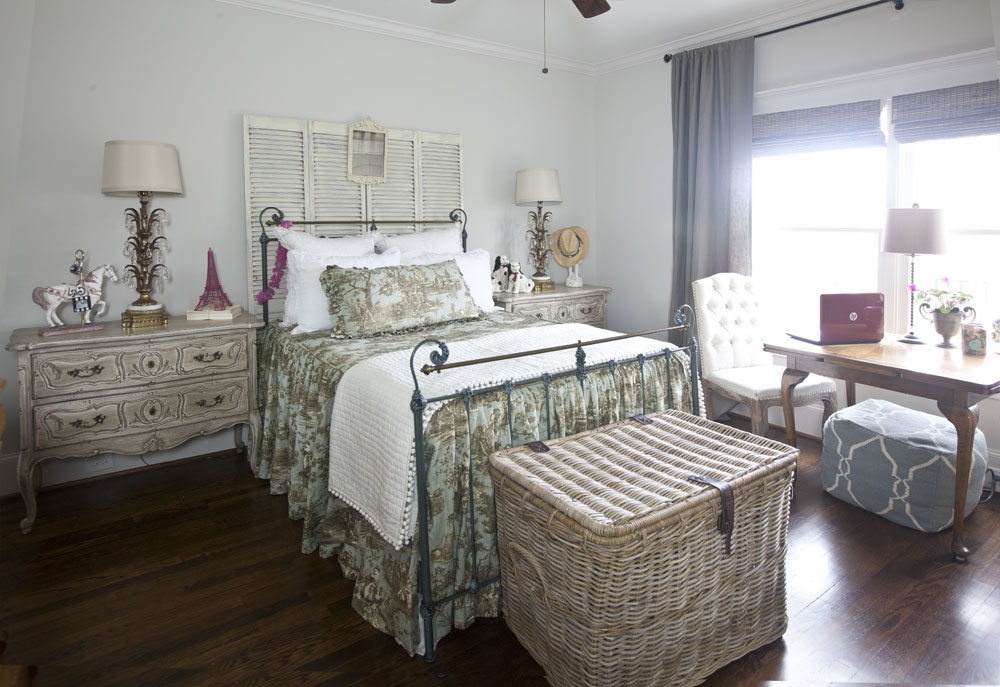 These chairs were from the thrift store I think, but they were bought separately. You can see how we transformed them HERE.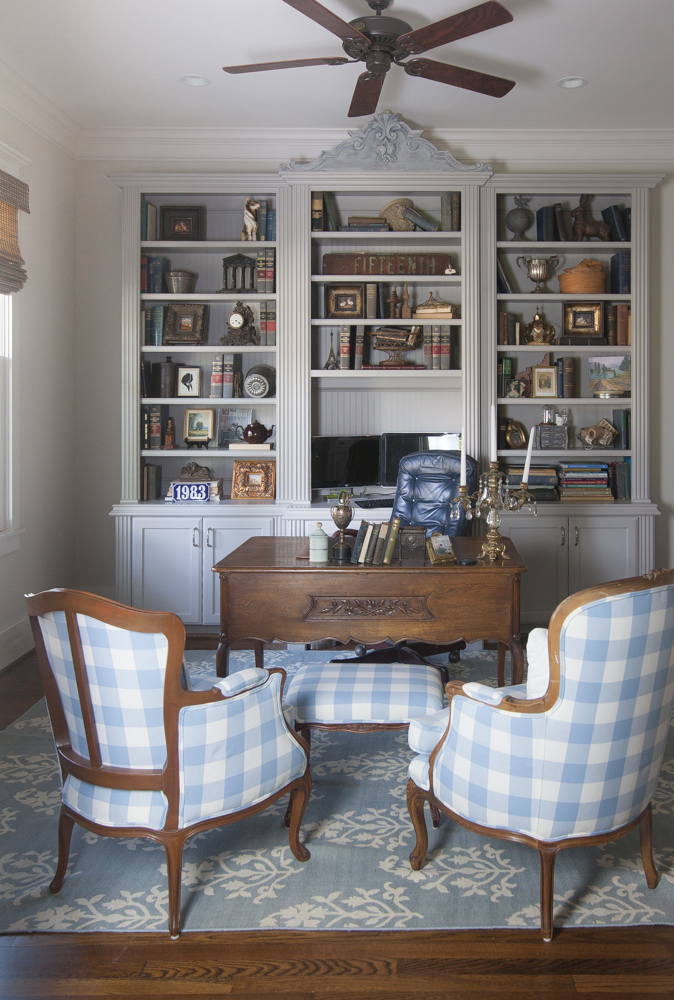 I get asked about my counter stools a lot. They are from Restoration Hardware, CLICK HERE. The fabric is Perennial Linen in fog.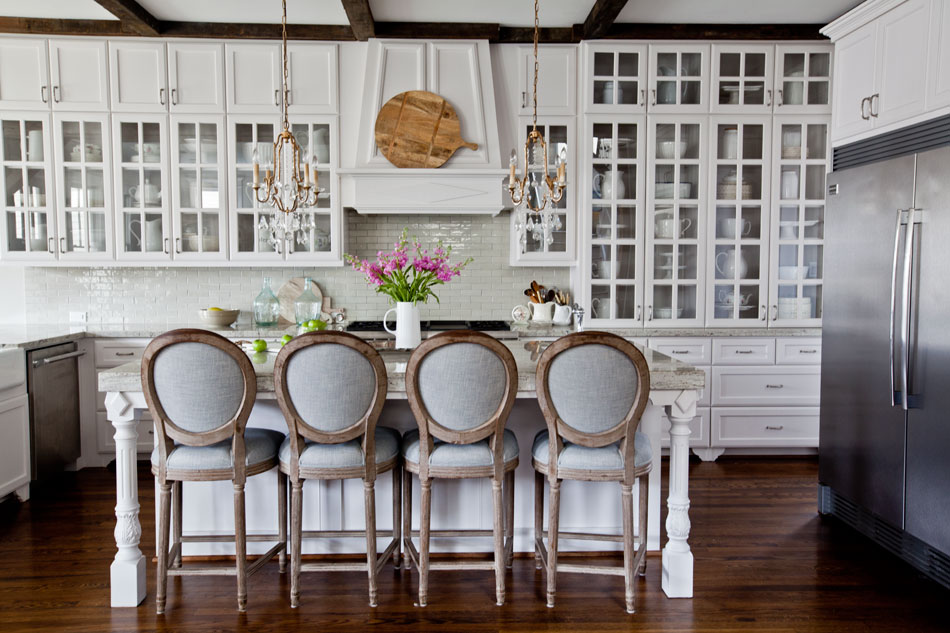 The chairs below are from World Market, CLICK HERE. They have been discontinued.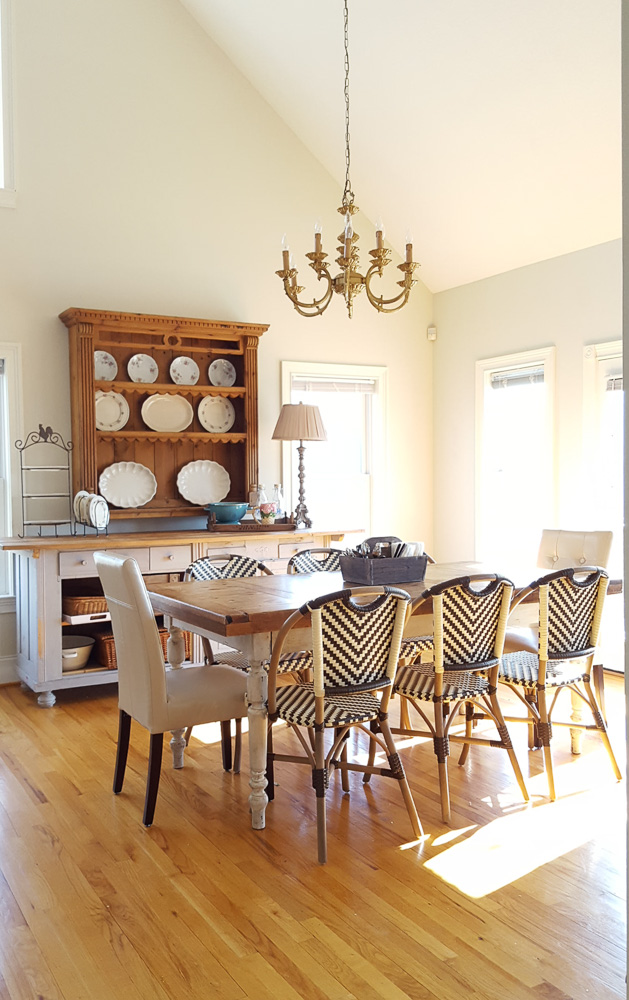 I found these chairs on Craigslist. They were pretty cheap, but I had to drive way out in the country to get them. And then I had go down a sketchy road. It was a bit scary, but so worth it! These started out looking much different. I had them upholstered in the grain sack fabric.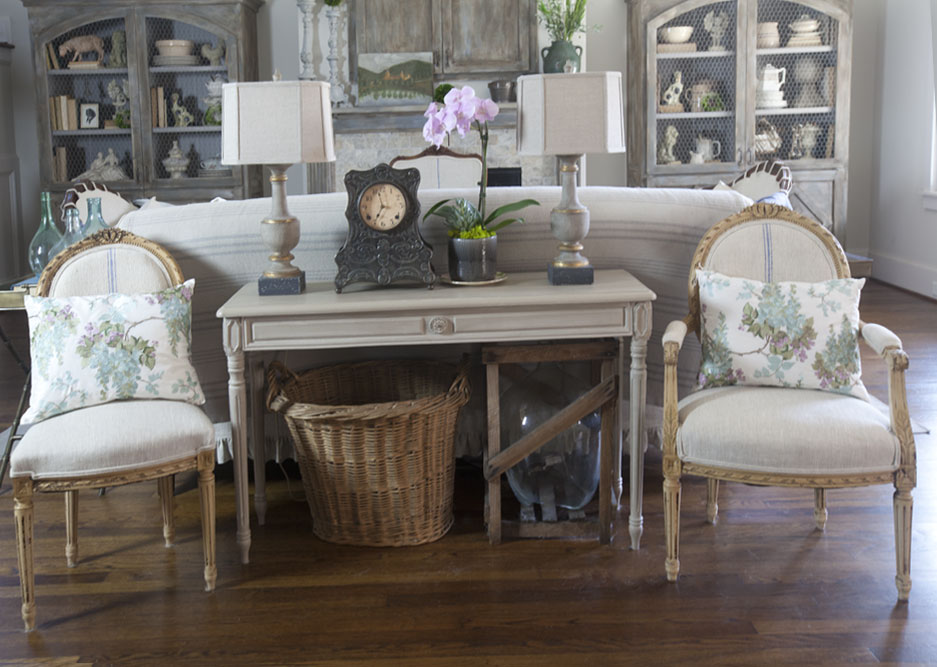 So where can you find French chairs? You can find old ones on Craigslist, at the consignment or thrift store. Also check the antique stores, and flea markets. Remember it will probably need to be recovered. For new chairs you can find them online like the places I mentioned above. You can also buy them from Soft Surroundings