It's here. The second edition of French Accents, my book, is available and it's IN STOCK.
affiliate link.
CLICK HERE to find it on Amazon. The first edition went out of print in December, so we've been waiting and waiting for the second edition to be available. And now it is.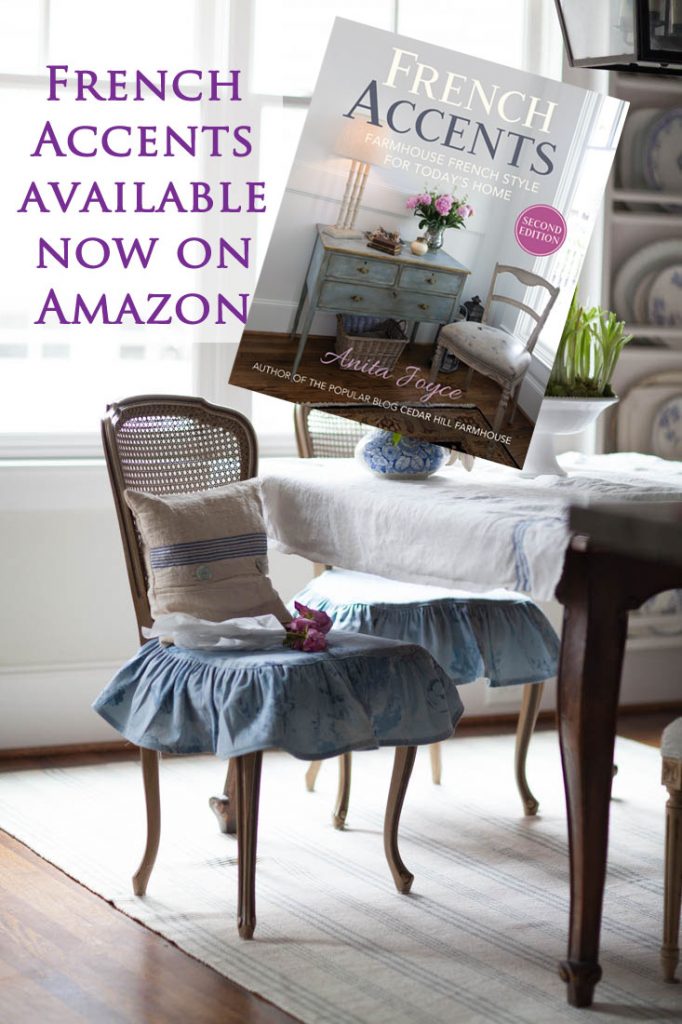 It's larger than the first edition for one thing. I've expanded the section on things you can add to your home that add farmhouse French style, and I've added a tutorial on making a long drop bedspread from drop cloth fabric (for under $40). I've added a lot of new photography as well.
I really like this version so much better than the first edition. I removed some photos that weren't my favorites, and made the new photos much larger. I took all of the feedback from the first edition, and used it to make this edition the best it could be. I sure hope you like it!!!
In other news my rug that I designed for Dash and Albert is one step closer to being a reality. I just approved the design and here is the 2×3 ft version of the rug. It's made from linen, which holds up as well as wool, but doesn't stretch like wool does. I will be getting a larger version of the rug later, and I can't wait to have it in my home, and share it with you. Not the best photo, but I had to take a quick photo before I sent it back to Dash and Albert.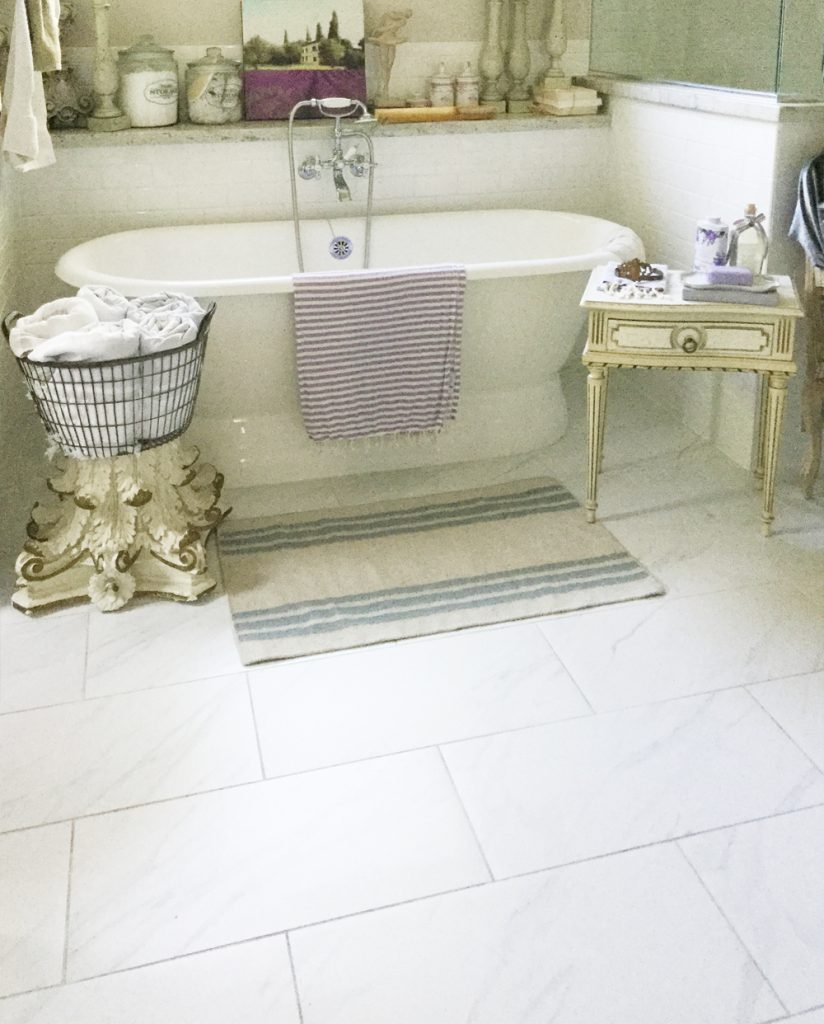 There's so much more going on here behind the scenes, but I'll save that for another day.
Today's podcast episode is all about coffee tables, I mean cocktail tables, well whatever you call it, we're talking about it today.
Shabbyfufu | Adding French Farmhouse Style To Your Home
Cedar Hill Farmhouse | French Accents the Book is Here
Designthusiasm | 8 Subtle Tricks to Upgrade Your Table from Boring to Unique
Edith and Evelyn Vintage | French Dining Room ~ Before & After
French Country Cottage | Top 10 Hammocks That are Perfect for Lazy Summer Naps
Maison de Cinq | Gorgeous Farmhouse Kitchen Renovation
Savvy Southern Style | How I Decorate With French Everyday Items