I've found some gorgeous things that I want to share with you today. I'm all about cozy, and these things are cozy. My very, very, very favorite thing this winter season is this snow leopard throw. (contains affiliate links)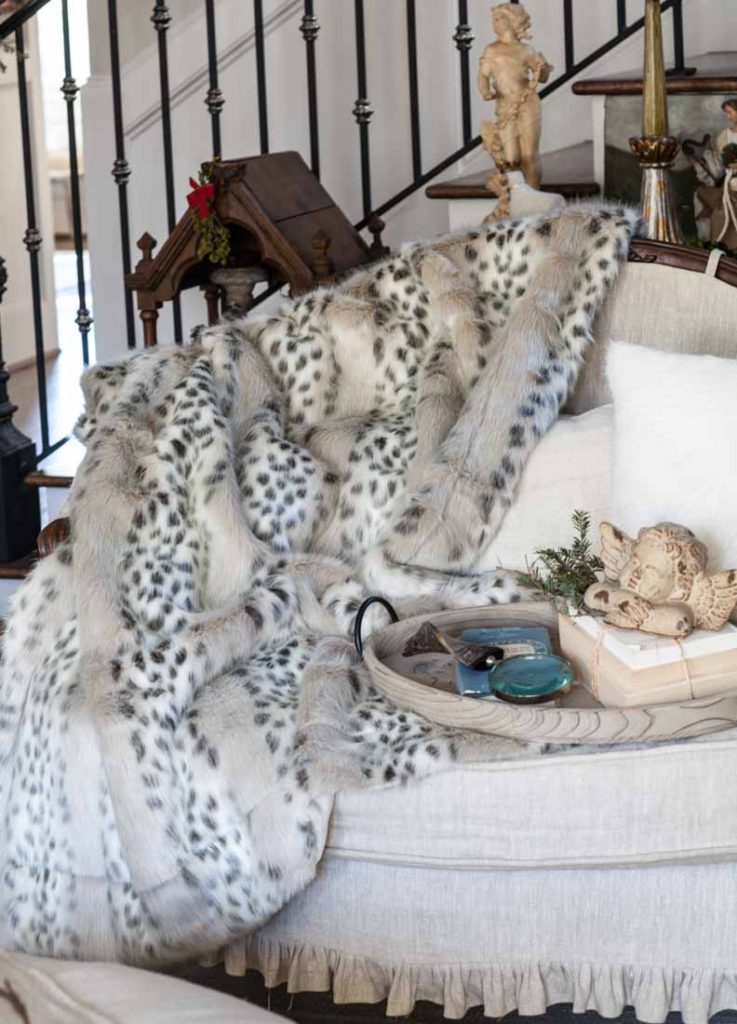 It's been super cold here so I've been spending time on the sofa when I can under this throw in front of the fire. I might have fallen asleep a time or two. Of course it's not real snow leopard. It's a faux. It's heavy (not too heavy) but it's very warm and snuggly. If you have a fur babby, your puppy or kitty will be snuggled up with you in this furry, warm throw.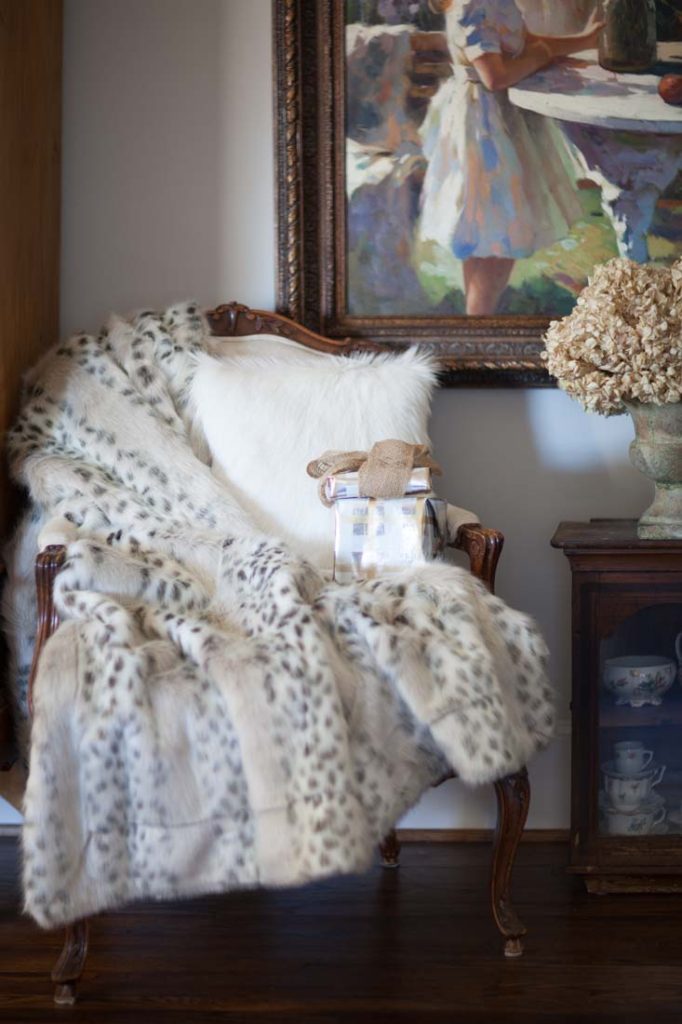 Today on the podcast we are debunking decorating myths. You will make to listen to this one. We're talking about things we believed that we no longer think are true.
Molly the collie is too big for the furniture, but a little doggie would love this, but it's for you, not your doggie.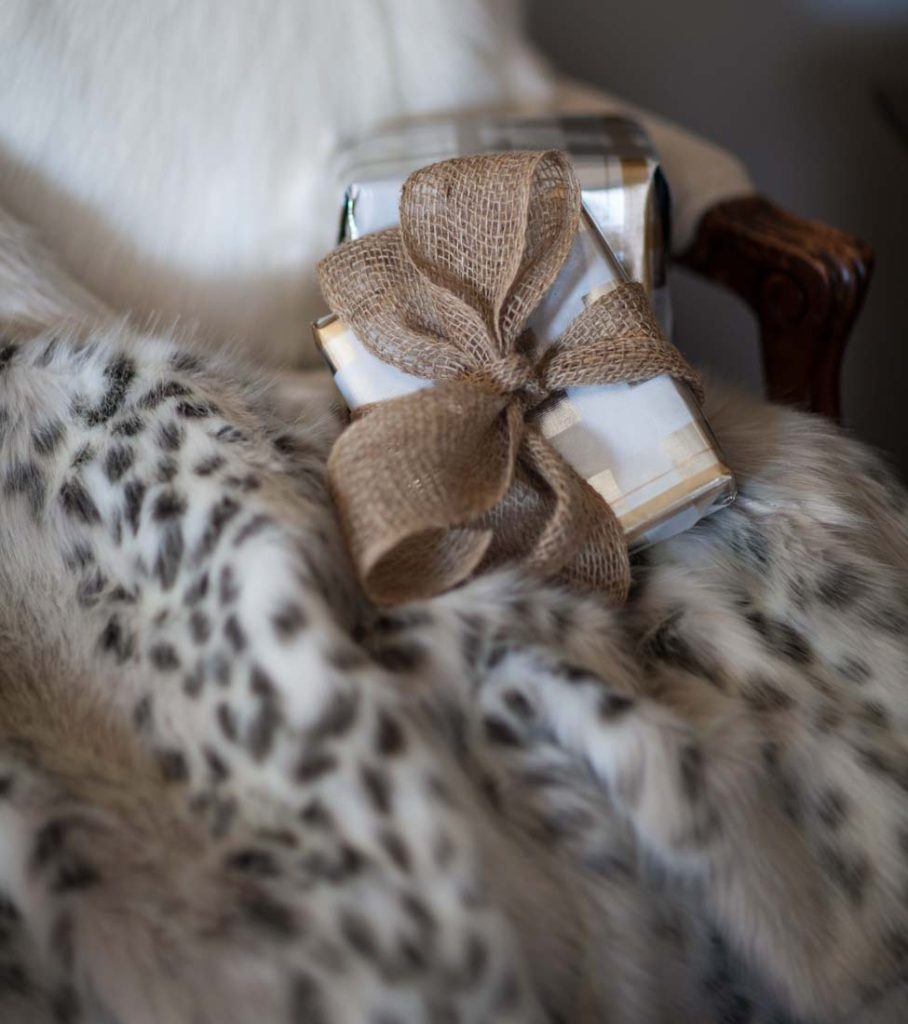 I also got this amazing robe. My lovely assistant Evie is modeling it for us.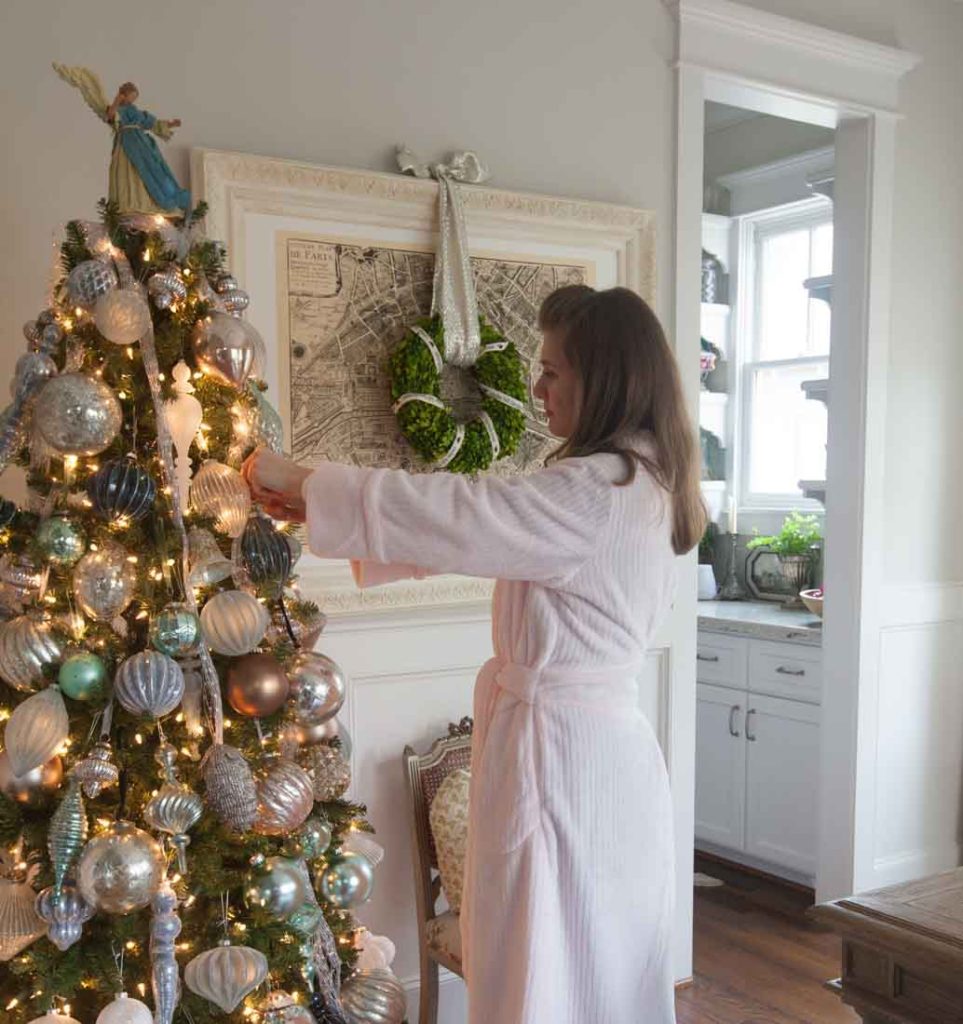 It's super, super soft and comfortable. I've got it on right now as I write this.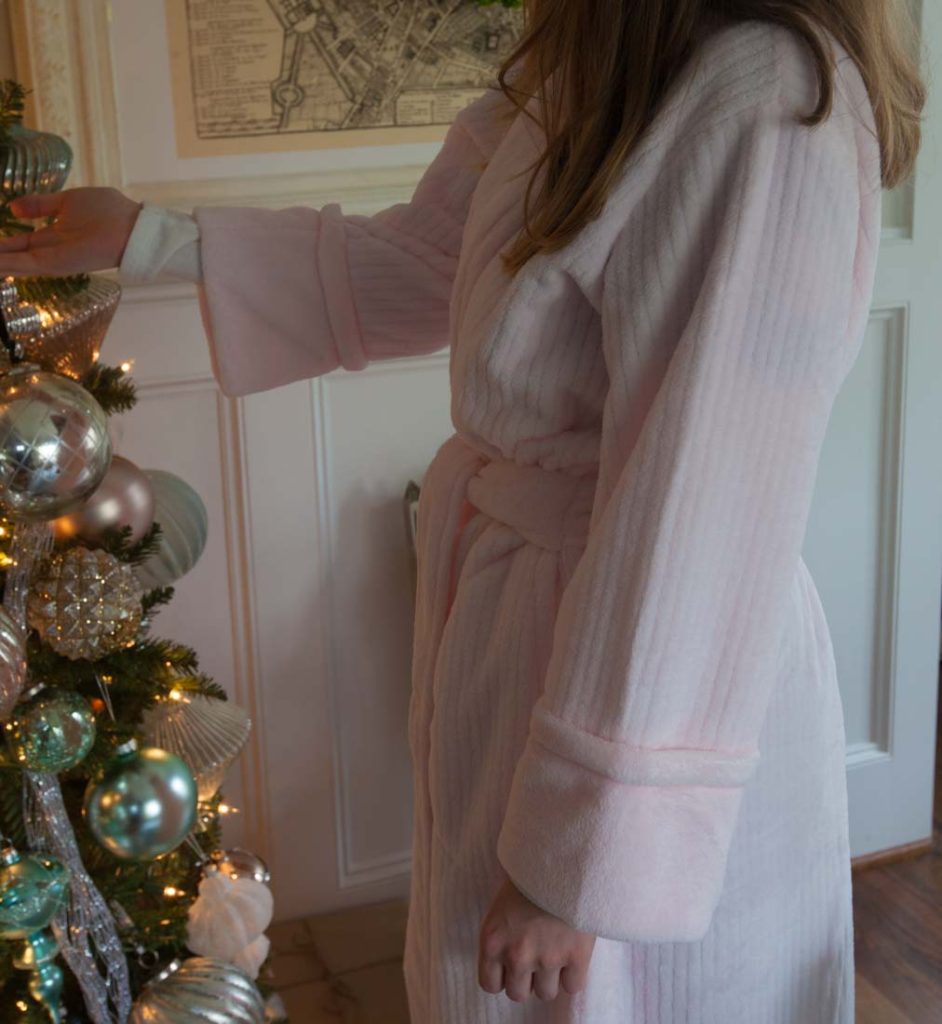 I've curated several things from Soft Surroundings including the robe and the throw. Check out everything below.