Favorite Amazon Items
I'm new to Amazon Prime. I know, I'm late to the party. I love the free shipping and often the prices are really good. So I thought it would be fun for us to share our favorite Amazon items. I recently shared a post about gorgeous Country French decor items for under $20, CLICK HERE. I found all of those on Amazon.
We are a participant in the Amazon Services LLC Associates Program, an affiliate advertising program designed to provide a means for us to earn fees by linking to Amazon.com and affiliated sites
Today I am going to share some of my Amazon favorites that are not decor items. Things are things I love that are available on Amazon and it contains affiliate links.
BEESWAX POLISH, CLICK HERE.
This stuff smells great, and it works beautifully on stainless steel, counter-tops, wood, and seriously just about anything. We use it a lot, and a can lasts a long time. I use this on our counter-tops all the time. I've been using this wax polish for at least 6 years.
BLUETOOTH WIRELESS HEADPHONES, CLICK HERE
These are Bluetooth so you won't be tethered to your phone. I use them to listen to podcasts, shock, shock. Sometimes I listen to a podcast when I'm going to sleep and this way I can listen without having my iPad in bed with me.  They are also great for phone conversations for the same reason. I can put my phone on the table and walk a good distance away without losing my connection. There's a volume control on the cord. The cord keeps the pair together so you don't end up losing one of the headphones.
ESSENTIAL OIL DIFFUSER, CLICK HERE
I'm not an expert on essential oils, but I prefer them to scented candles or room spray. I bought this diffuser and it's worked well for me. It has a light that changes color too. It's mesmerizing to look at while it's infusing the air with a lovely scent. I've been using LAVENDER OIL and I've just ordered the THIS ESSENTIAL OIL that smells of cinnamon and cloves.
BLITZ SILVER SHINE CLICK HERE
There are some experts that swear by this silver polish so I'm trying it. I don't polish things a lot, but I do try to polish my silver twice a year.
EXTERNAL HARD DRIVE CLICK HERE
In this day and age we have more and more of our lives stored digitally. We have photos, documents, and videos stored on our computers. What would you do if you lose those things? I recommend storing your files locally and in a cloud service. I store a backup of my files on this external hard drive. It's an additional back up for me and that way I can access all of my files even when I'm not near my desktop computer. I particularly liked this external hard drive because it's very compact, water resistant, and shock-proof. I use two cloud services, DROPBOX and CARBONITE. Dropbox is great because you can install it on your desktop, laptop and your phone. Then you can access all of those files from any of those devices. It also backs up those files in case something happens to your computer. Carbonite allows you to access your files, but Dropbox syncs the files from one device to another. Dropbox is also a great way to share big files with friends and family.
SMART TEA KETTLE CLICK HERE
I bought this kettle because I drink hot green tea every morning. Sometimes I have black tea, but usually I drink green tea. If you have a regular tea kettle, they are typically made to boil water. Boiling water may be fine for black tea, but it's far too hot for green tea. This tea kettle can be set at various temperatures including some settings for green tea. It will also keep your tea hot for you if you like.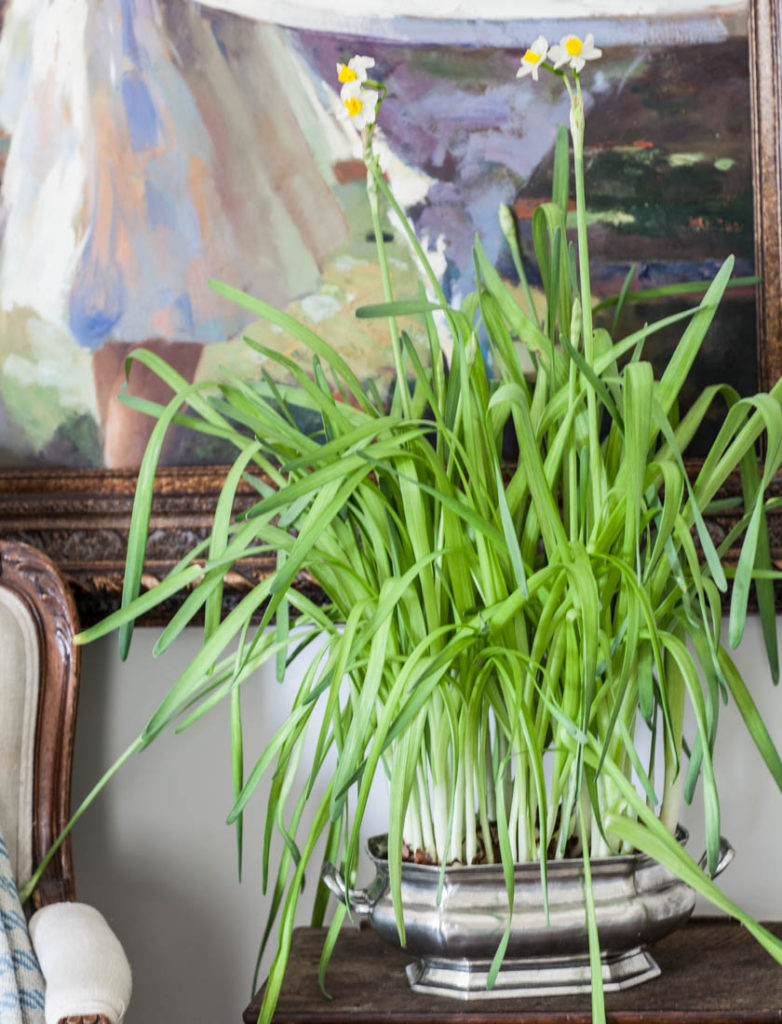 You can also find bulbs for planting. CLICK HERE to see the bulbs and all of my selections.
Be sure to listen to our latest episode.
EPISODE 98 CHOOSING THE BEST COLORS FOR YOUR HOME

Okay now it's your turn. What are your favorite Amazon items? I want to know what you buy there.