Fashion Rules that Apply to Home Decorating
Fashion rules that apply to home decorating is a subject I've been wanting to cover for awhile. Yes there are many fashion rules that actually apply to both what you wear and your home.
First things first, if you missed the podcast episode that goes with this post, you can find it here.
EPISODE 81 FASHION RULES THAT APPLY TO YOUR HOME
Here are a few of the fashion rules that apply to your home.
Minimize patterns
For the most part, you don't want to wear too many patterns, and you don't want too many patterns in a room. I'm not saying it can't be done, it can, but it requires skill to pull it off. If you aren't sure what patterns work together, then you can avoid the problem by not having patterns in the room, or minimizing the patterns. And the fewer patterns in the room, the easier it is to change things out. I have a very neutral living room, so I can add pillows with whatever pattern and color I like and there's no worry about clashing. Below I have a pattern on the bedding and a pattern on the chair pillow. Those are the only patterns in the room.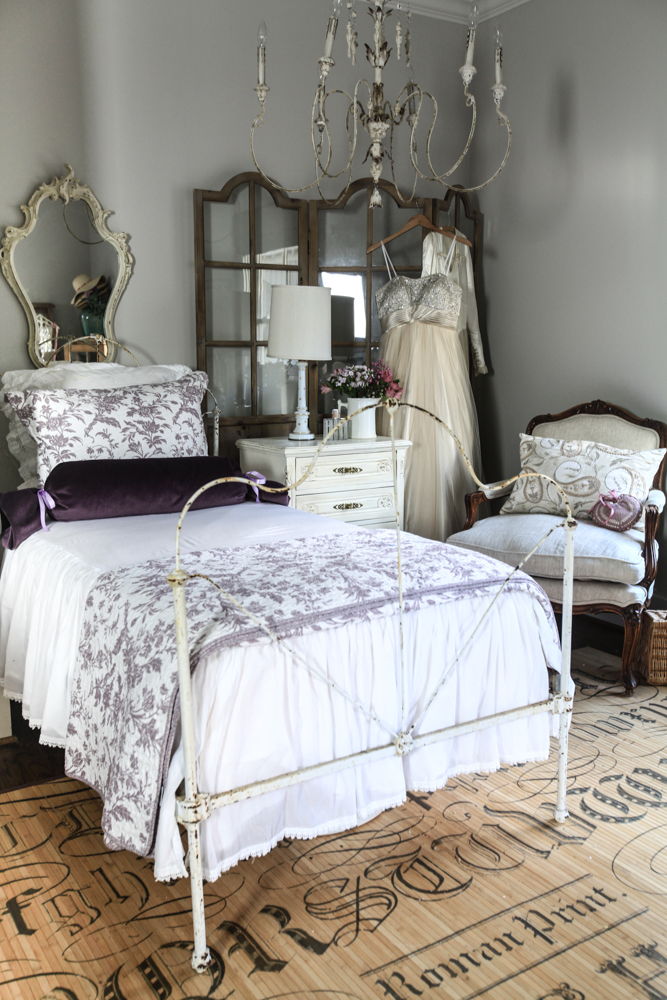 Choose a look that works with your personality
If you are a Boho girl, then you're not going to like dressing in something preppy. You are not going to feel comfortable or at ease. The same goes for your home. If you love color, then don't worry about having a neutral home. You need to go with a look that works for your personality. It's your home, it needs to fit you. I love plants, so I'm trying to use live plants and flowers in my home as much as possible.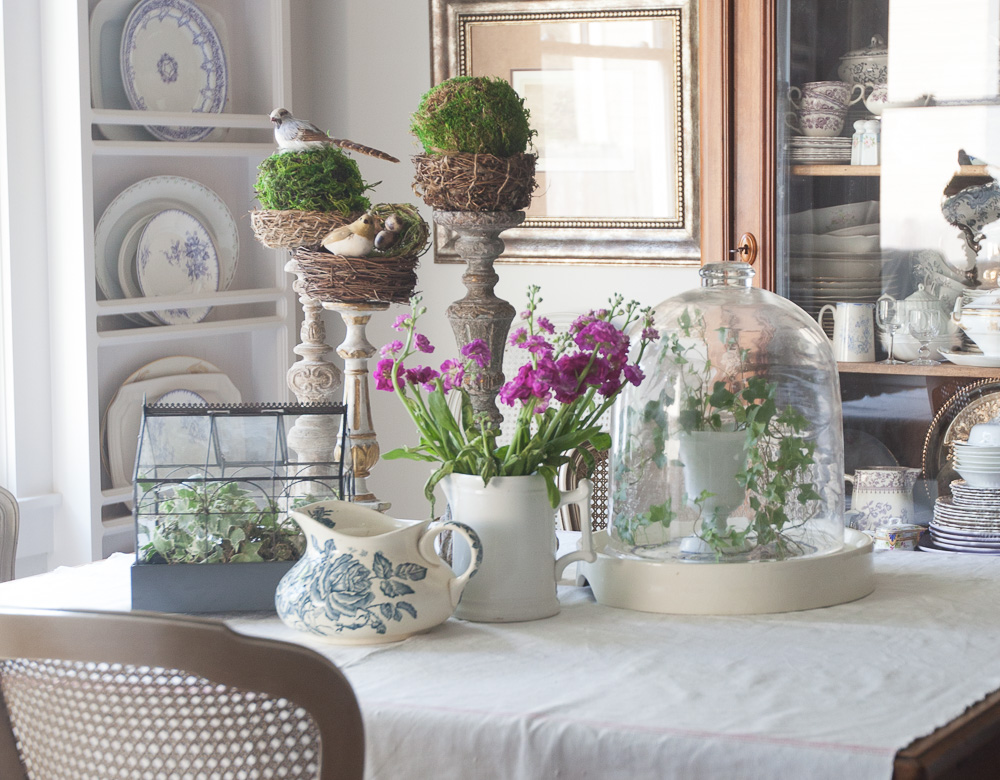 Have a tailor made look
People typically look great when they are wearing tailor-made clothing. It was made especially for them or altered to fit them to a T. I am not recommending you buy something handmade just for your home; that would be crazy expensive. I am suggesting you try to get a 'custom look.' What does that mean? It means that you want to have a home that is suited to you, and not cookie-cutter. That means not buying exactly what everyone else is buying. Add some vintage (one-of-kind) things, add some heirloom pieces and unique pieces that speak to you. I made these slipcovers so they are one-of-a-kind.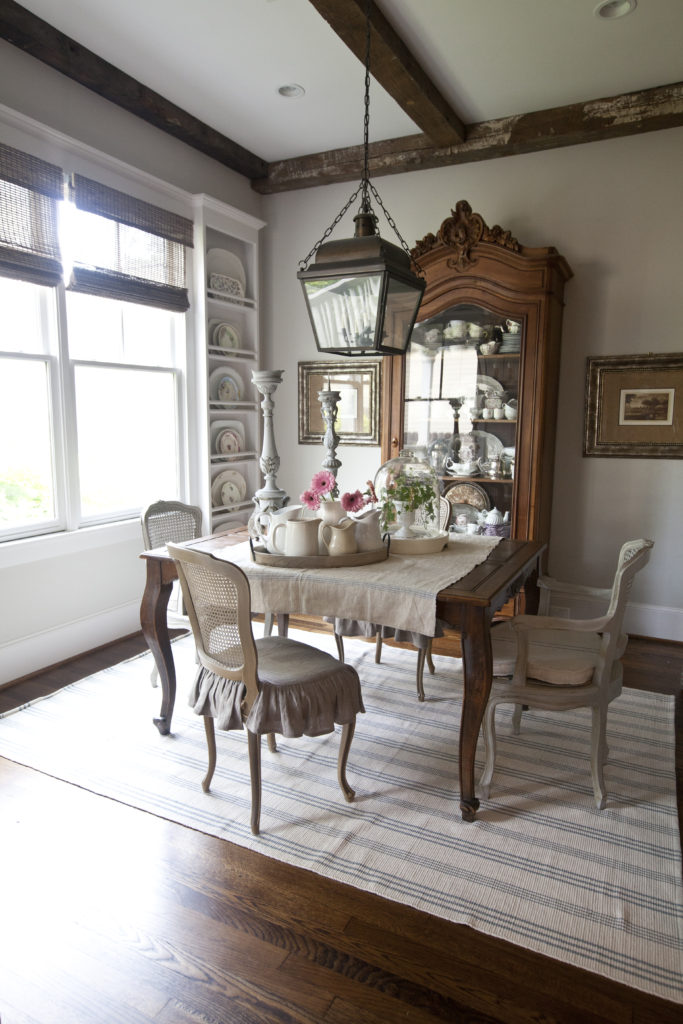 Minimize problem areas
We all know what our problem areas are. I'm short-waisted, so my waist is up higher than it is on a 'normal' person. If I wear one color for my top and another one for my pants, I can end up looking choppy and short. Wearing the same color top and bottom works best for my shape. Think of your home and what flaws your home has. Try to take the attention away from those areas. So our living room faces the neighbor's house that is about 10 feet away from our house. We live in the city in a small lot. To minimize that problem area, I only have windows up high on that wall. There's no view, so I chose not to have large windows, instead I opted for the built-in cabinets below the short windows. That's right the cabinet is not in front of the window. It's below the window.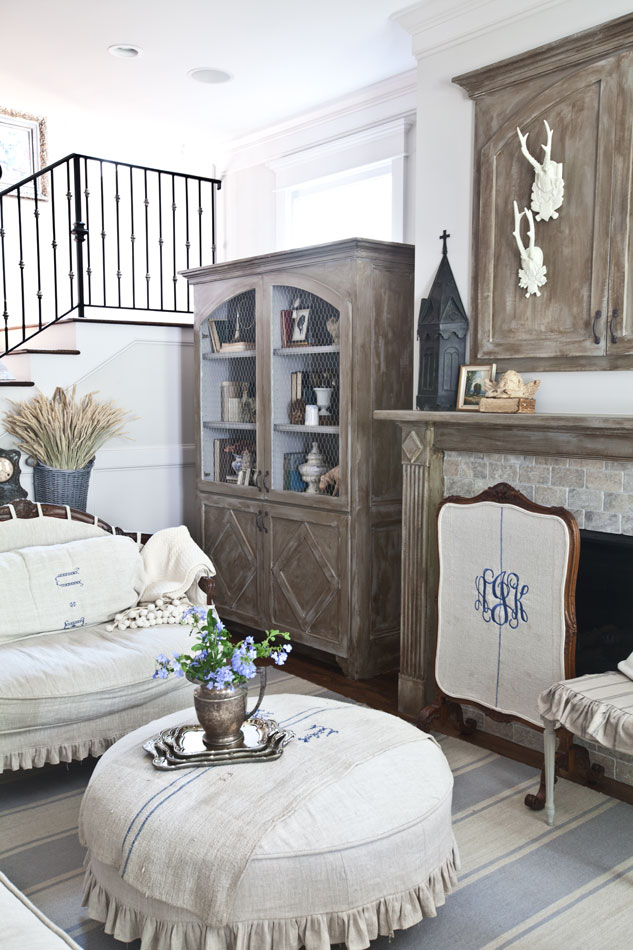 Accentuate the positive
If you have nice legs, then I know you are going to want to show them off. We have really lovely molding around our windows, so want to be able to see that beautiful molding. I've kept the window treatments to a minimum so that the molding is exposed. That's showing off what you've got, but not in a way that would make my mom cringe.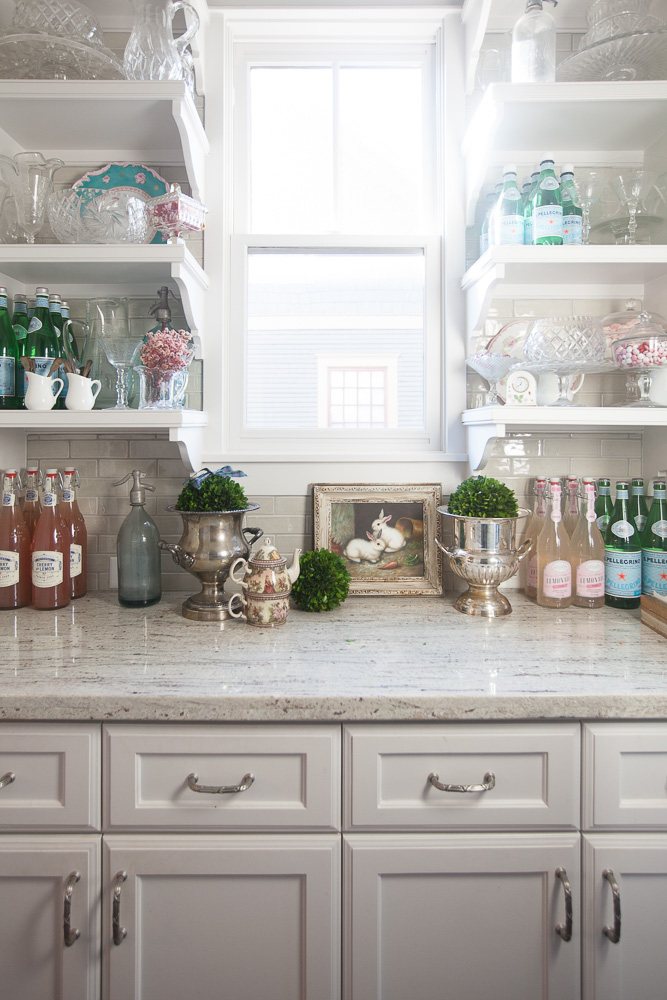 I would love to hear any thoughts you have about what fashion rules you use for your home.
Check out today's podcast episode
EPISODE 84 HOW TO STYLE A HUTCH