Every week when it gets to be Friday, I admit I get pretty excited. I can't wait to decide which element to highlight for my Farmhouse French Friday tip each week. Then when I pick something I think, "Oh yes, this is my very favorite." Then the next week, I go through it all over again. I love rounding up as many photos as I can find of the featured element of design. So this week (once again) this is my very favorite thing.
Vintage linens!
This French crib converted to a settee has a mix of vintage fabrics on it and new ones. The neck roll pillows were made from vintage grainsacks. The throw is a section of a vintage bedspread, and the pink pillow was also a bedspread at one time. You can read about this project HERE.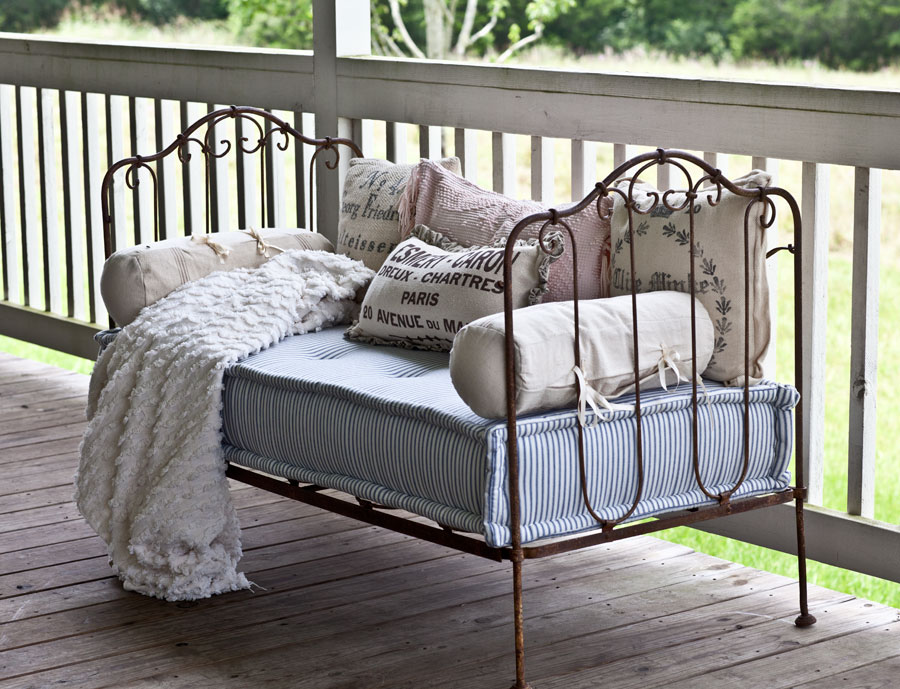 Here's another look for you. The materials are all new, but they have a vintage feel. To find out how I made them, click HERE.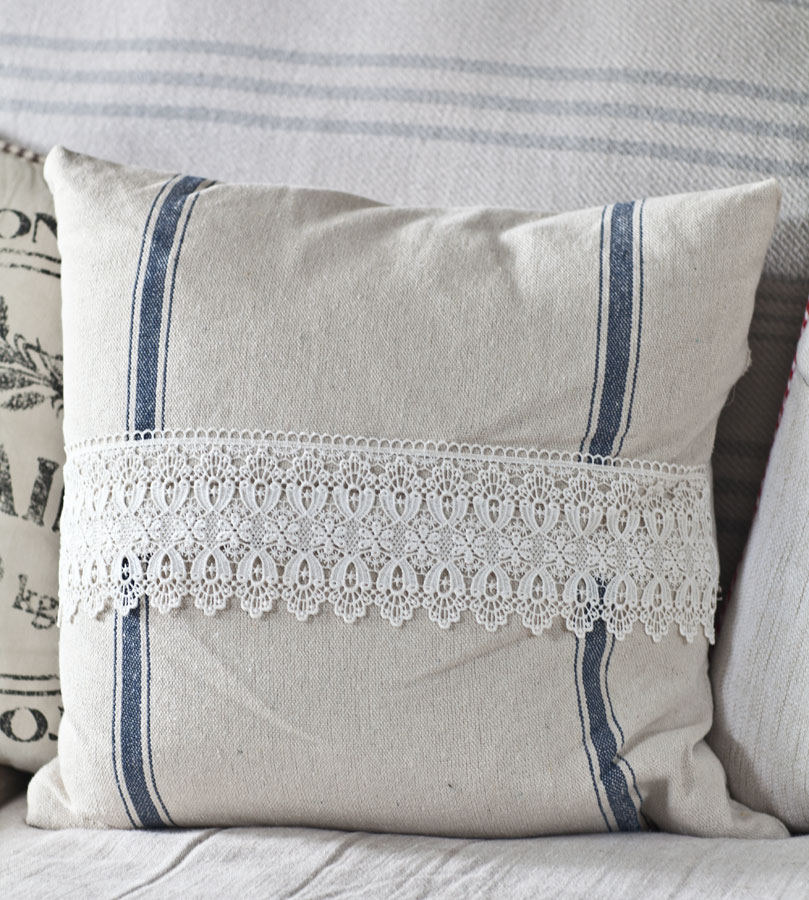 Below, I have more pillows made from vintage materials.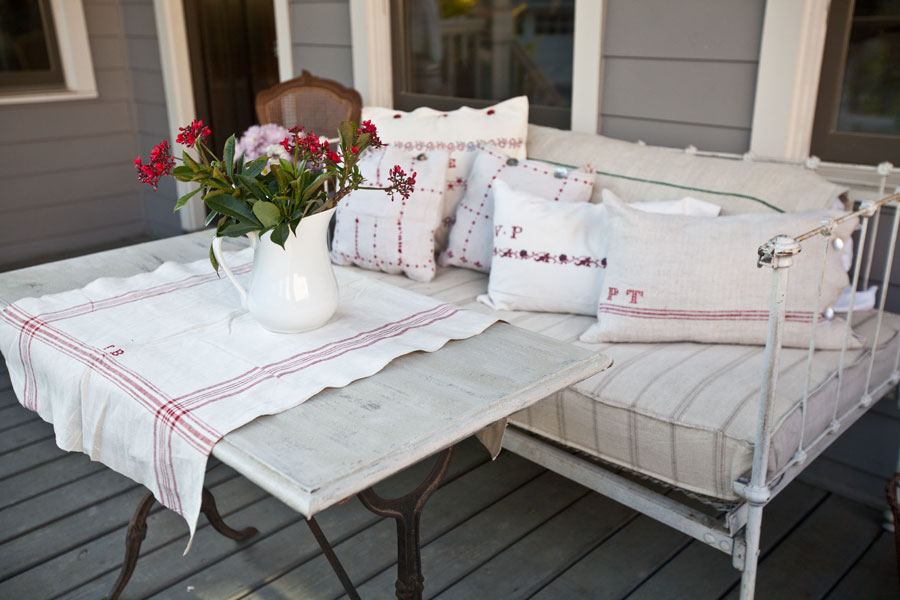 I also like to use grainsacks.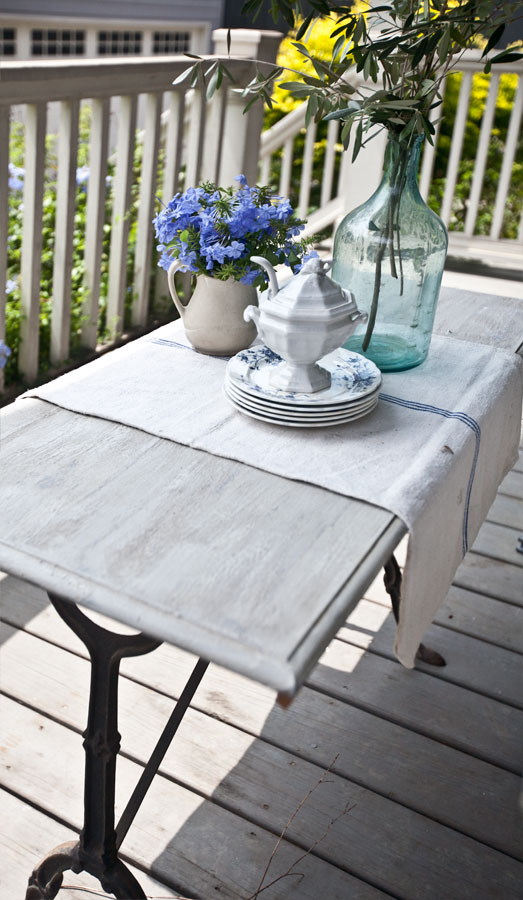 This is why I love vintage linens; just look at the texture and the hand embroidery.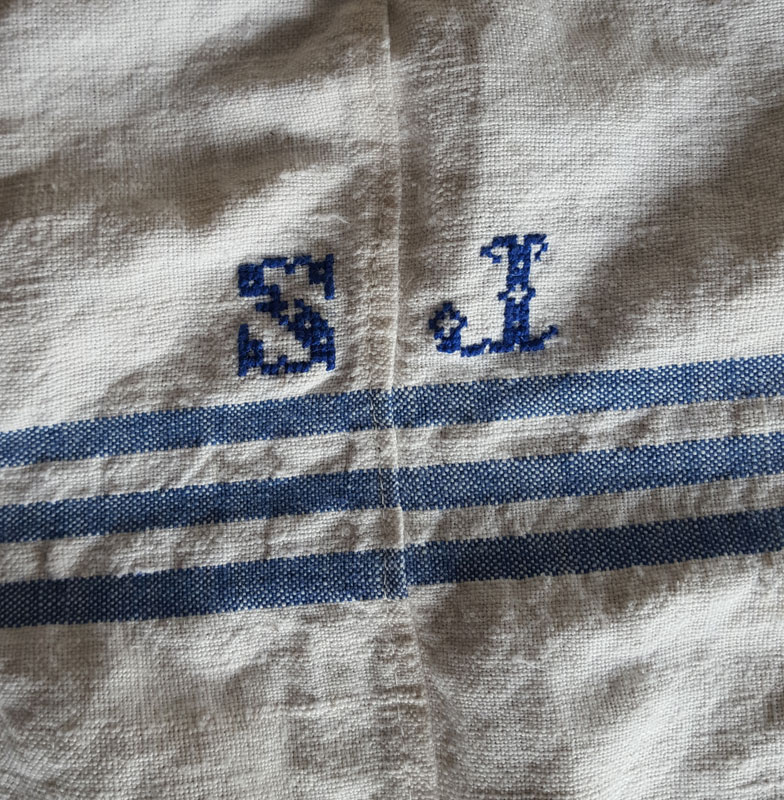 More pillows made from vintage torchons. These were in my shop, but sold out.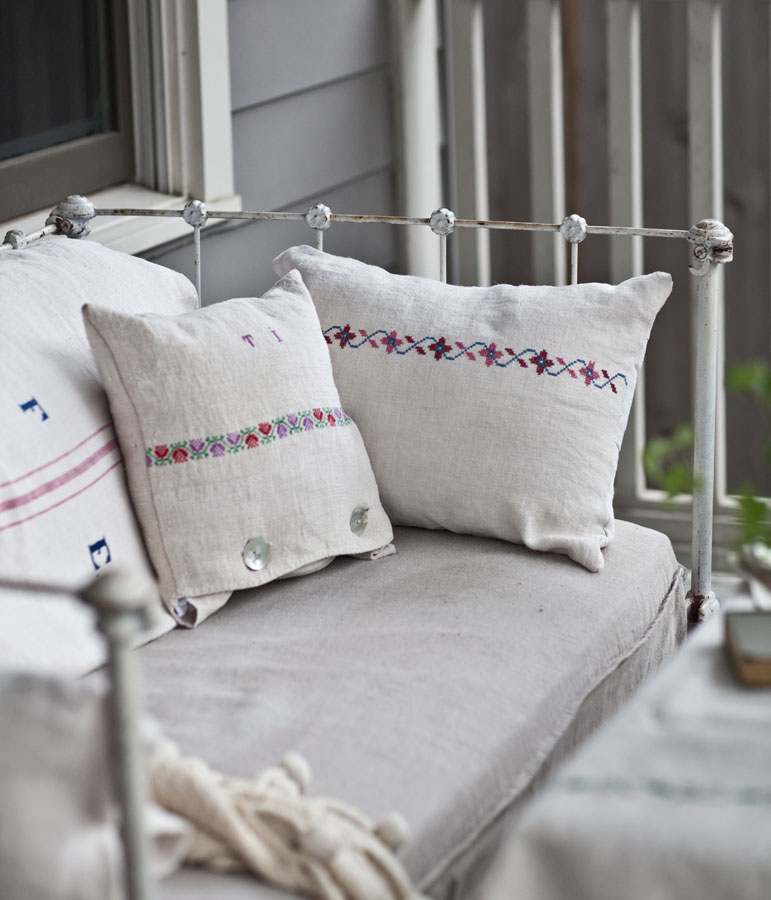 Here I have vintage napkins and a vintage apron.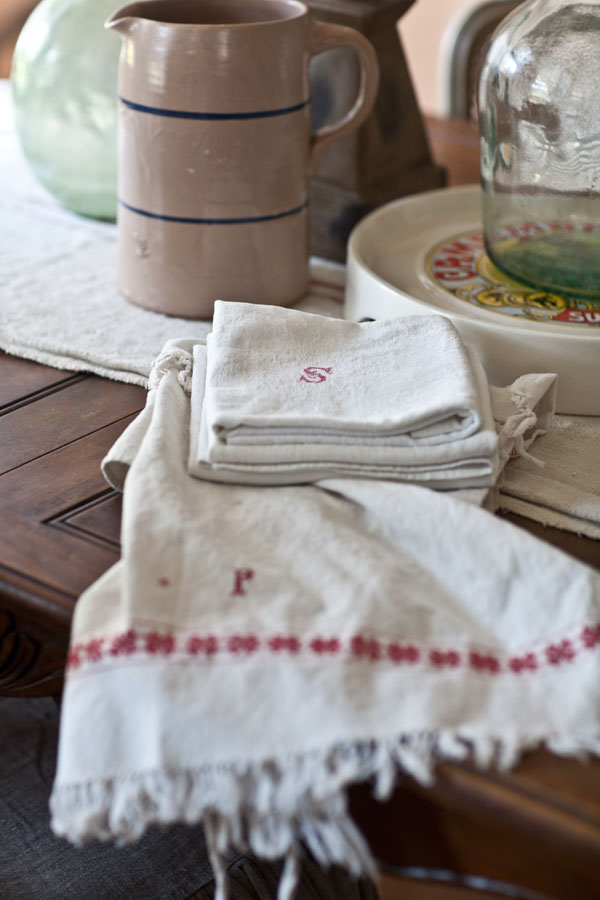 Below a vintage tablecloth becomes a throw at the foot of the bed.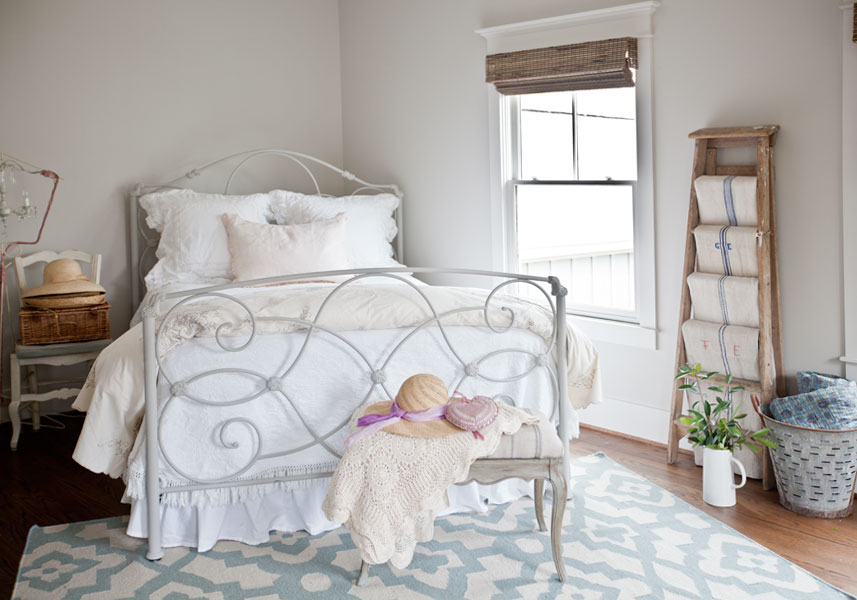 At the base of my bed, I have an antique French bedspread.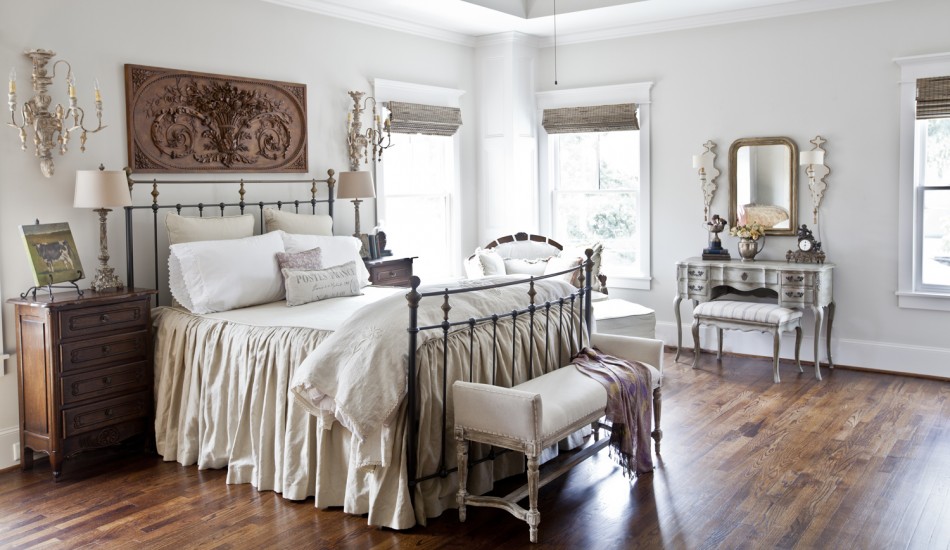 You can see it up close and find out where I bought it HERE.
I used some gorgeous linen pillowcases at the farm HERE.
You can find all my posts on FARMHOUSE FRENCH STYLE HERE.