It's Friday so it's time for my farmhouse French Friday tip. Today is a good one. I just love adding this to a room.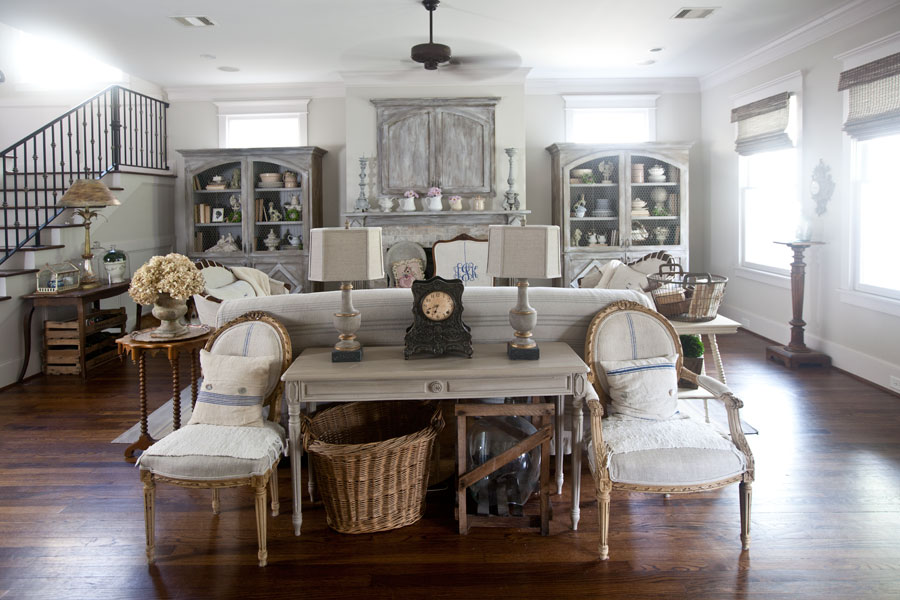 Yes, today, I'm talking baskets. They come in lots of different shapes and sizes. I use a lot of vintage baskets like the one above and the ones shown below, but I also use new ones.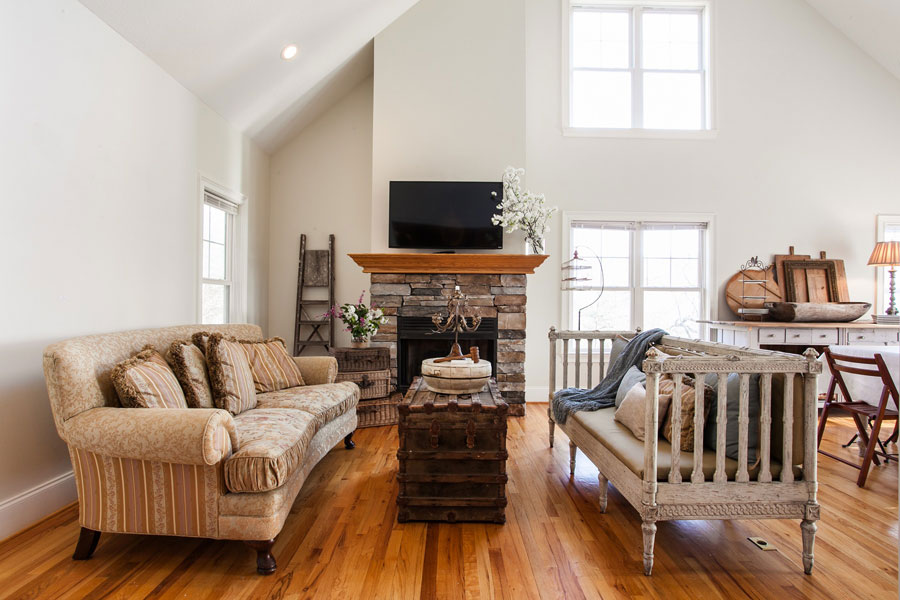 On top of this armoire is another old basket. We think something might be living in this one. So you might want to check old ones before you bring them into your house.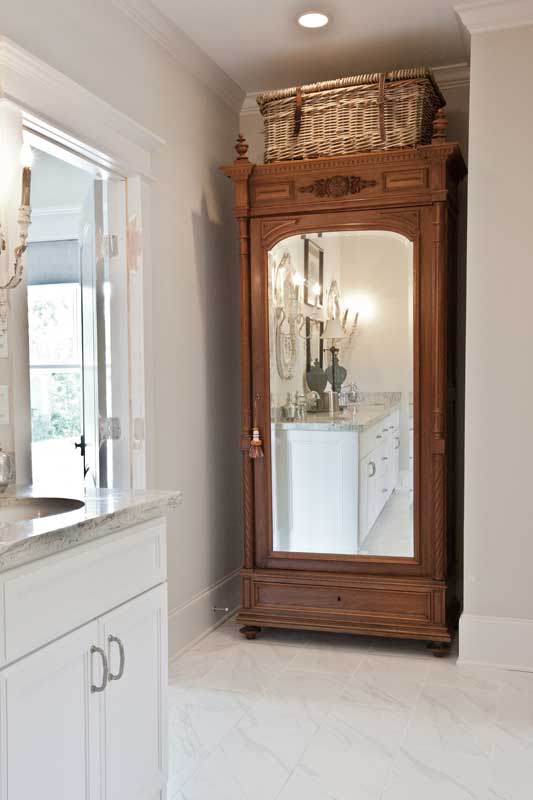 This wall basket is fairly new, but the large size really gives it presence in a room.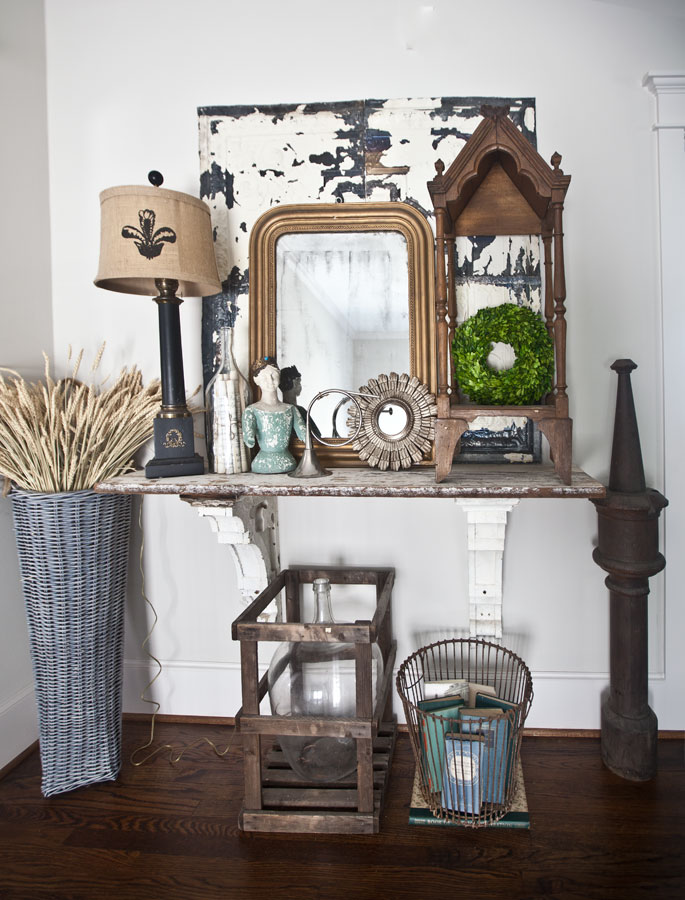 That Fortnum and Mason basket is so cute.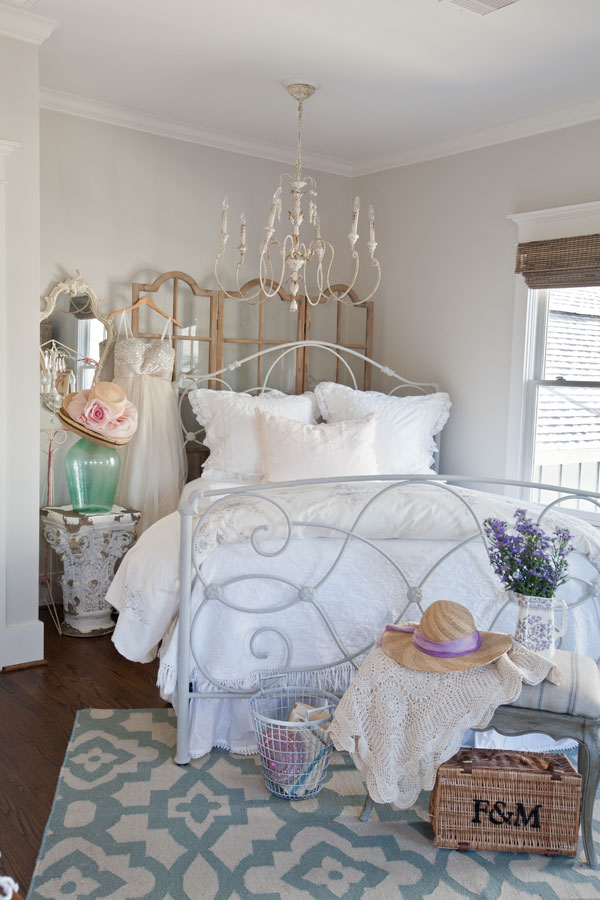 I love the use of the baskets in the sideboard below.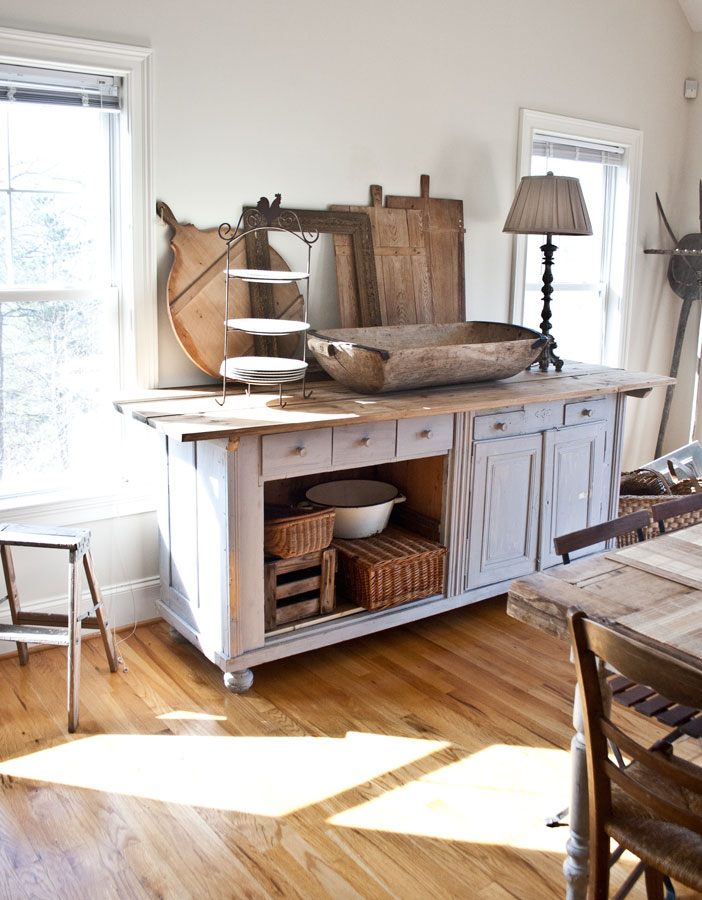 Below the same Fortnum and Mason basket is used with the new bed in the same space.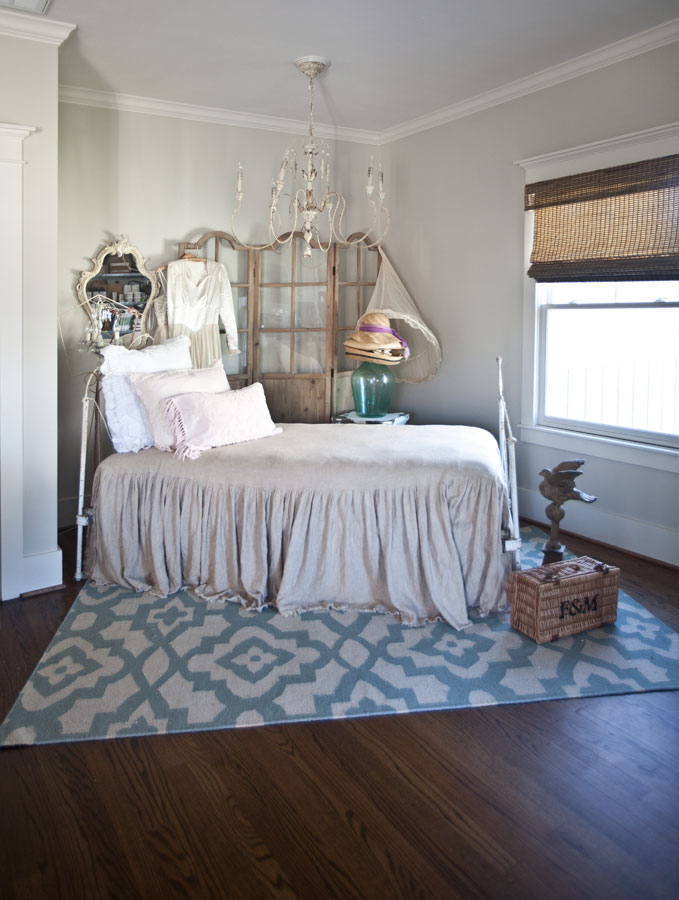 In the room below I have a wicker basket at the foot of the bed, but also wire oyster baskets underneath the night stands.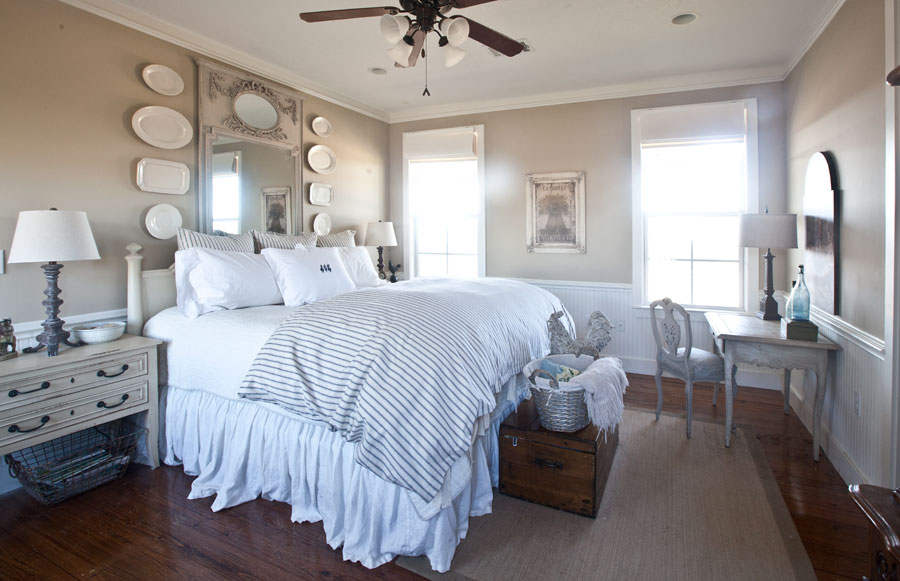 Maybe it isn't technically a basket, but I've used a willow tray below.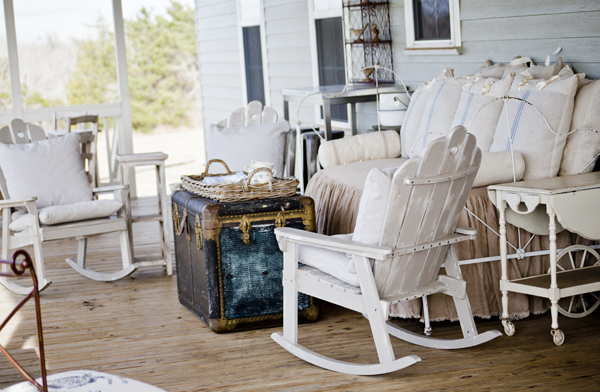 For my daughter's bedroom we used a very large basket to try to control the clutter. That's a losing battle, FYI.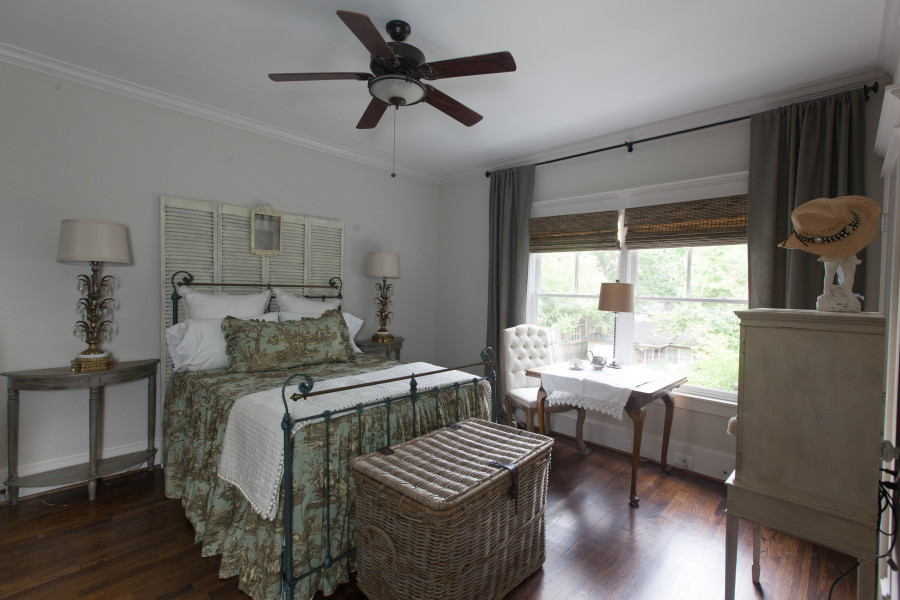 Next, I used a tray onto of a basket to create an end table. See that house in the window? It was vacant for awhile, then it became a drug house. Later my builder tore it down and is building a stunning new home there. While the work was going on there were a lot of people over there working on it. That was great, but since our street is so old and narrow, there wasn't much room to get in and out of our driveway. Well the inconvenience has definitely paid off. I've now instructed him to get us some good neighbors.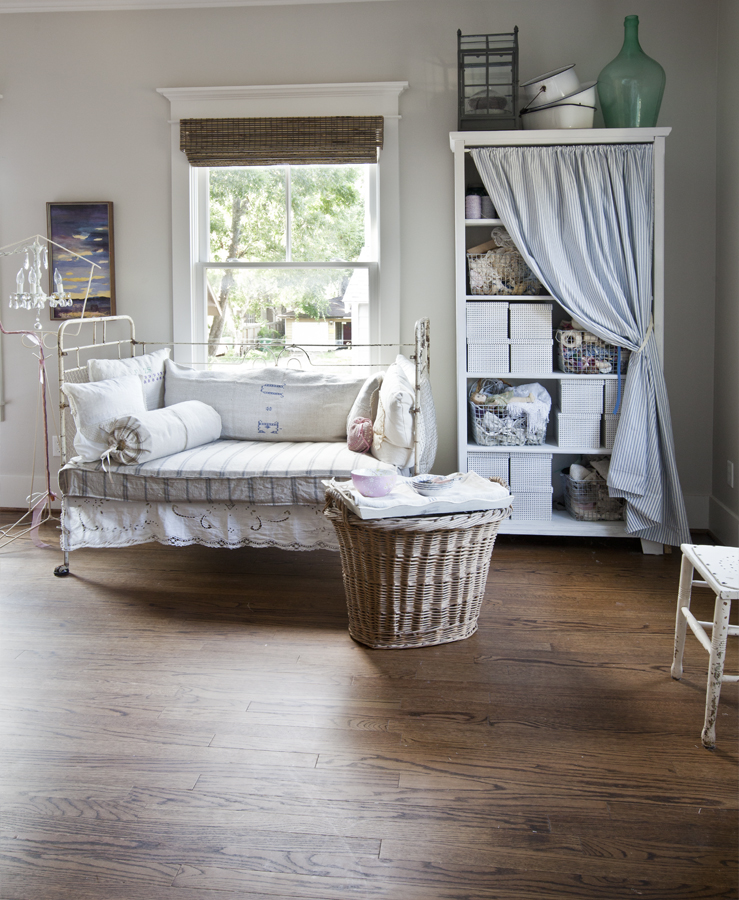 This basket on top of the linen press is very large. I use it to store my Chinese outdoor lanterns.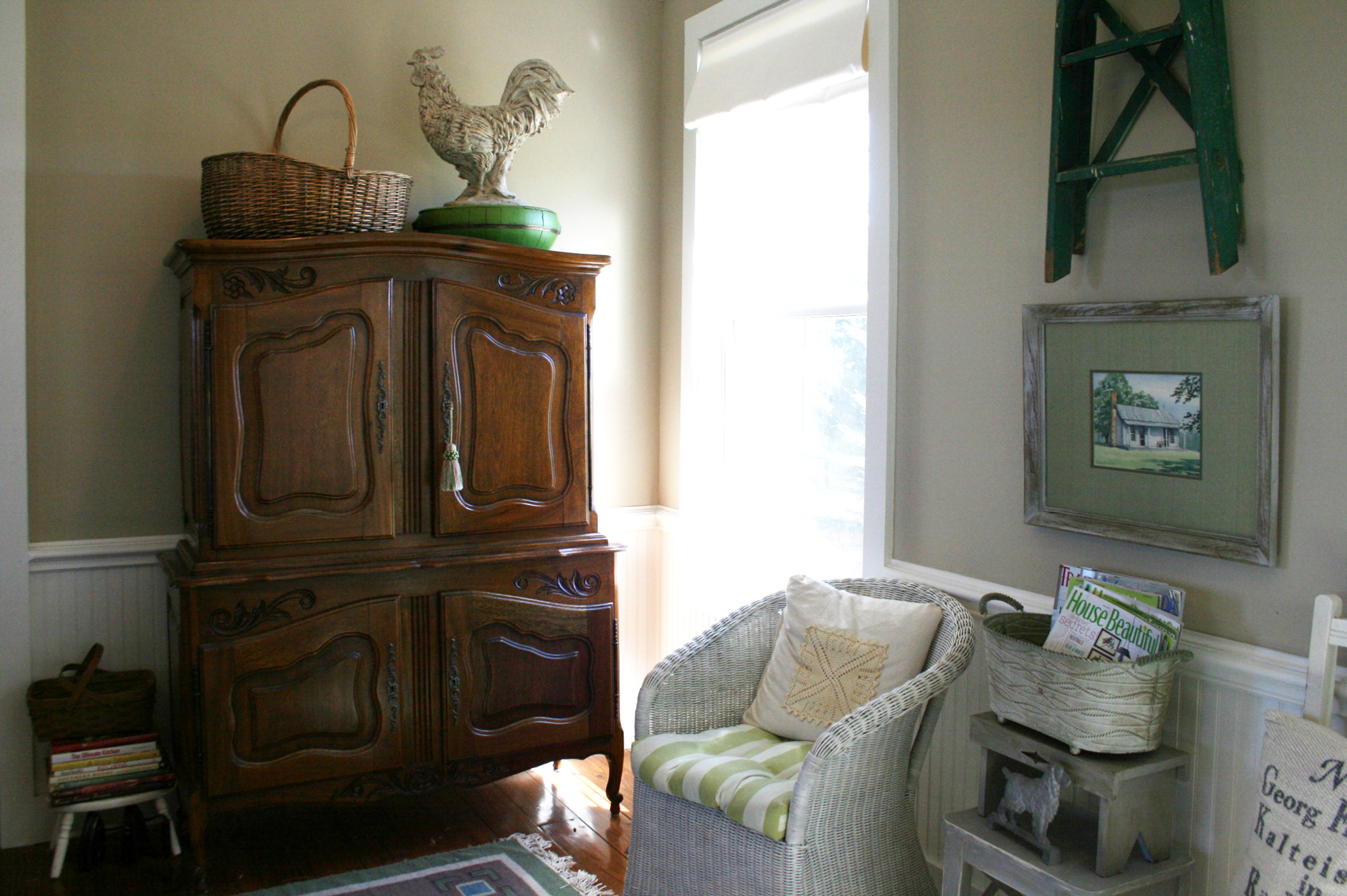 There's another picnic hamper in here that has been painted.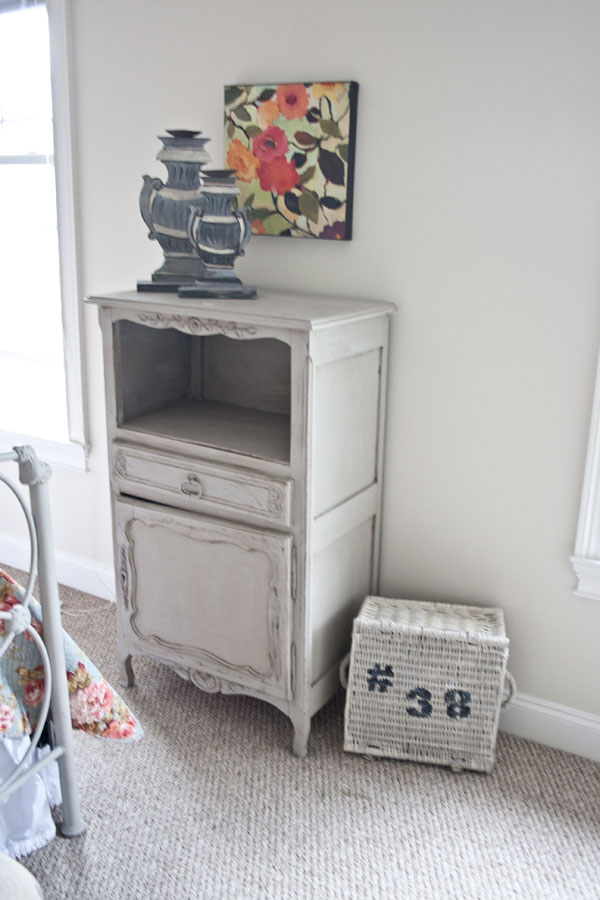 And I thought we would finish today with the baskets at the foot of the beds at the farm. Well I hope I've convince you to ad some baskets to your home. These are new baskets I found at Home Goods.