Today's tip is something I'm excited about. Well, I'm excited about all of the Farmhouse French Friday tips. These are the details I adore and add over and over again in design. There are certain elements I am just drawn to. Today we're talking about silver. It can be sterling or silver plate, or maybe something that is painted silver. There's some bling that really gives a room presence.
Below is the Christofle teapot I found at the flea market in Paris. It has a gorgeous monogram on it.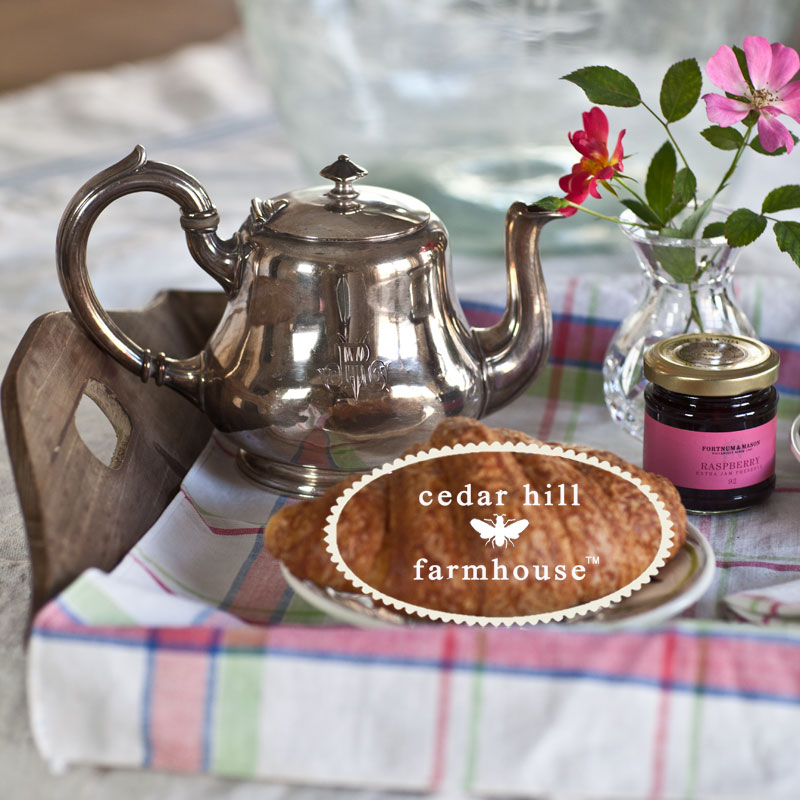 Another way to add silver is to stack silverware in a pitcher. Below you will see my fish set. Love, love those handles!!!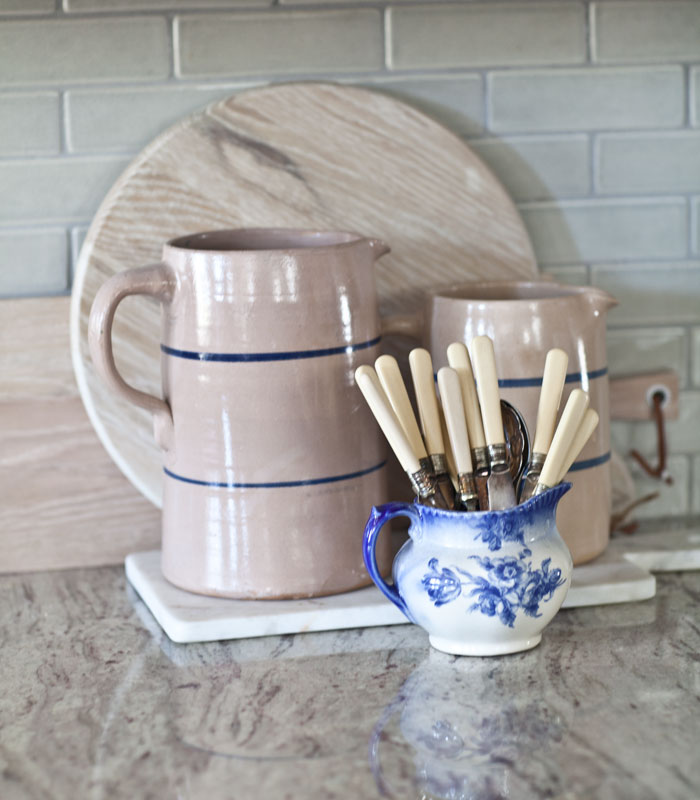 Yes, sometimes I just leave my silverware siting out because it's so pretty.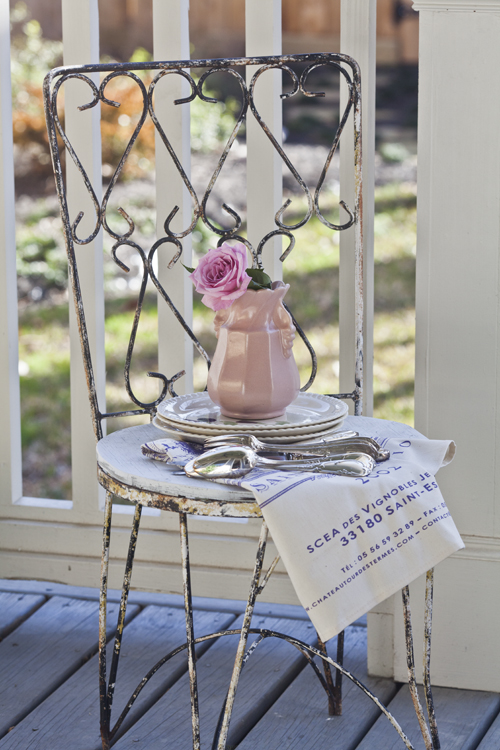 You can also add silver candlesticks. I bought these to sell.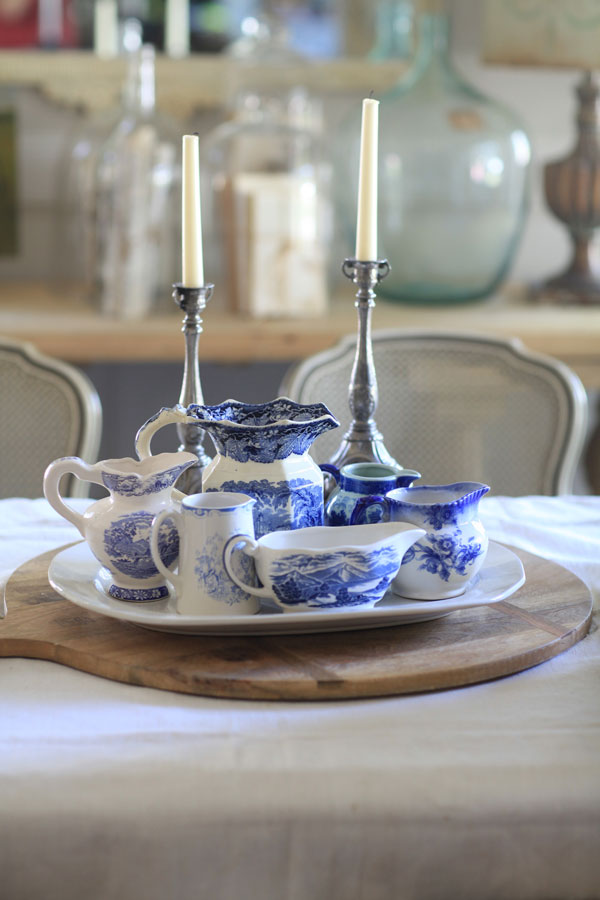 But I became attached. Can you blame me?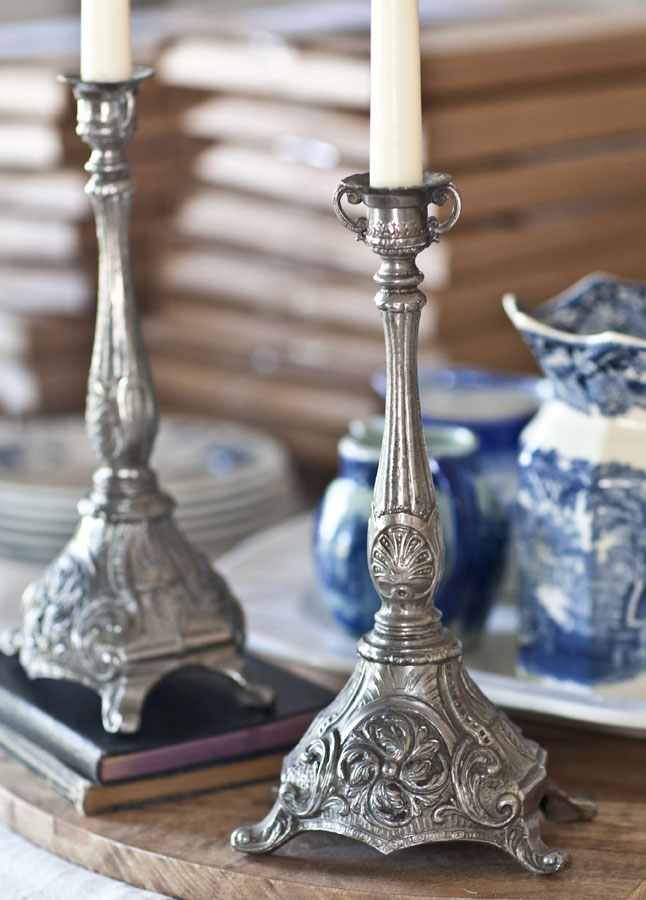 Next I have a cruet set. This was in my shop and someone bought it. Just stunning.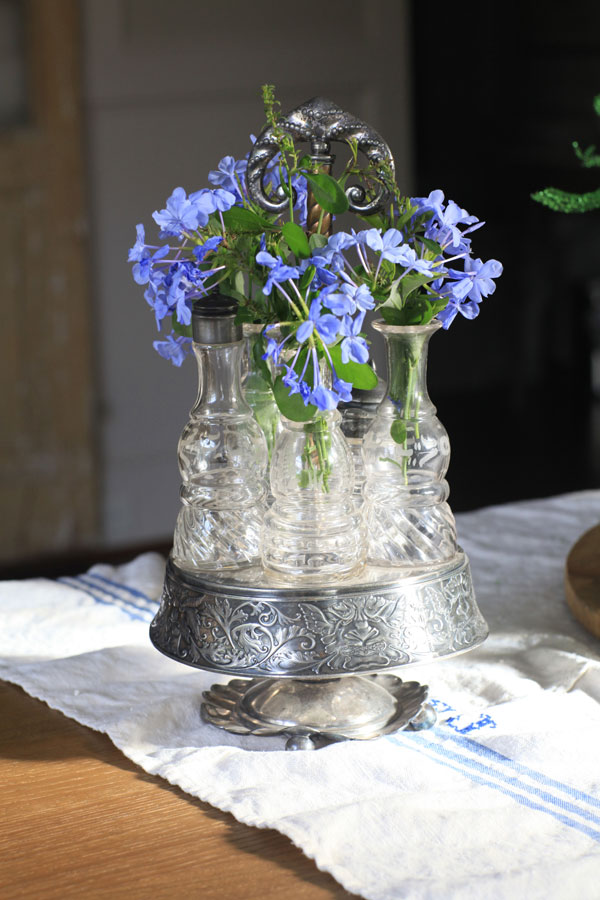 I love the silverware so much I do seem to find ways to display it everywhere.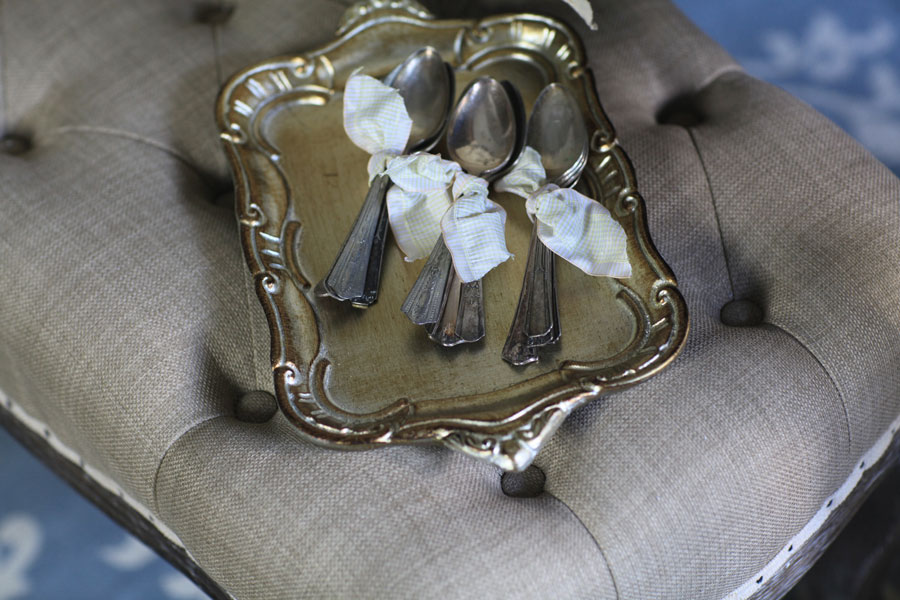 Below I love this set that I believe to be a silver plated chocolate set. I love the long handles on the pots.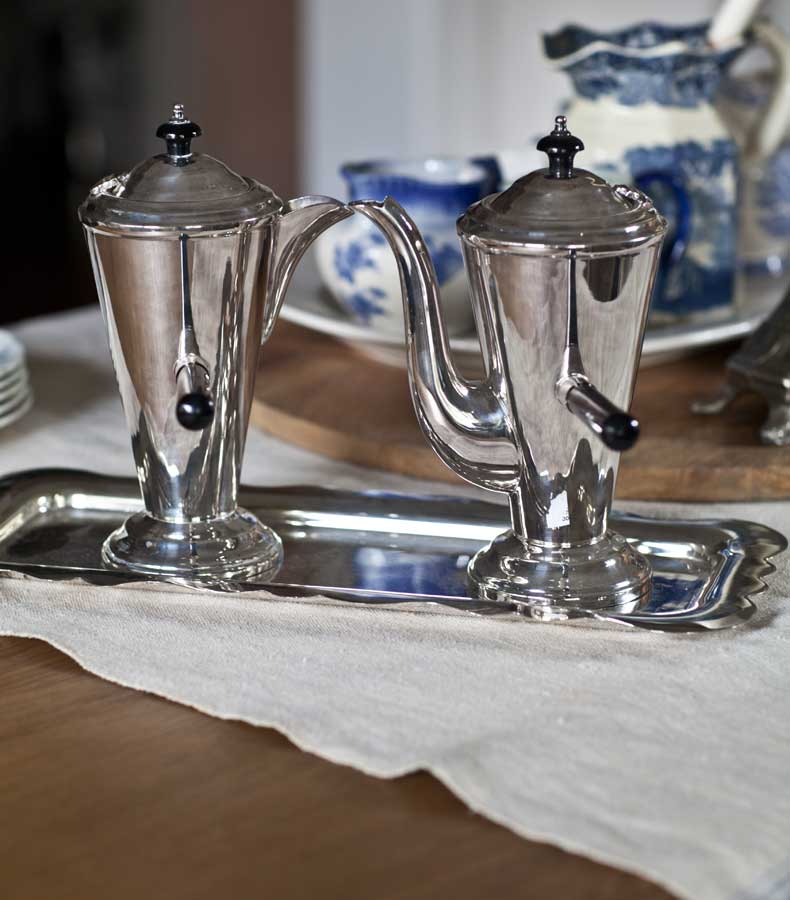 Then there's the samovar. This one sold in my shop. It was for heating water and then you put the teapot on top to keep it warm. I just thought this one was so pretty.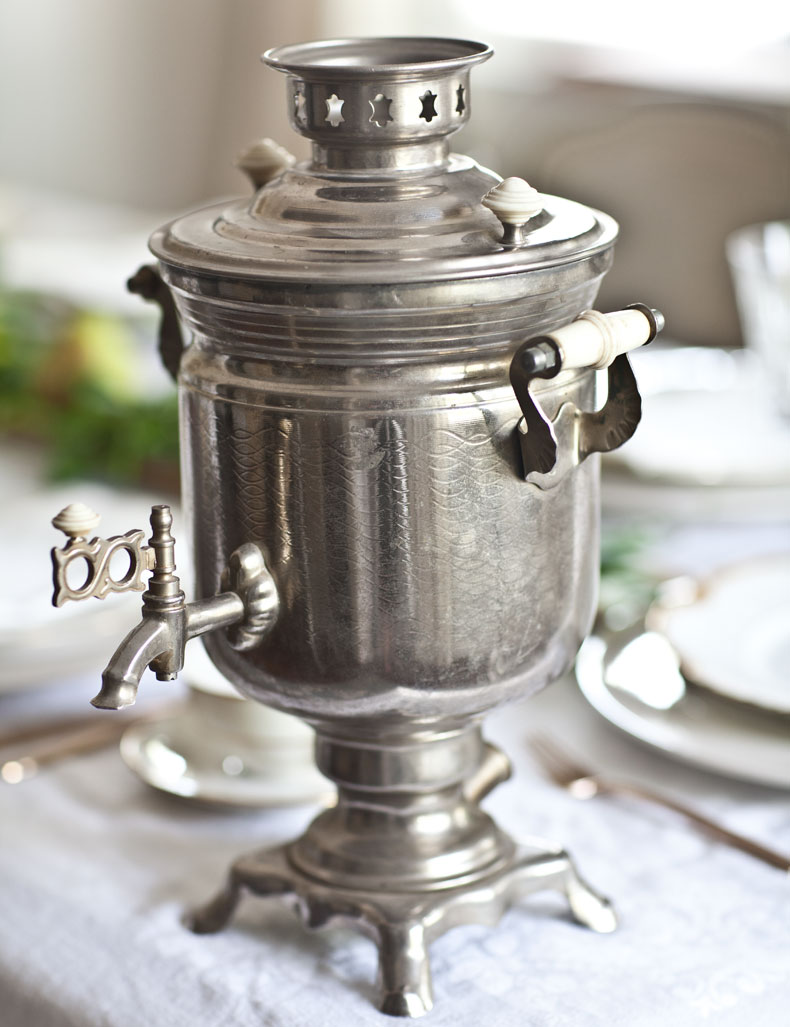 I also adore silver plate water pitchers because I think they make the best vases. I don't mind a bit of tarnish.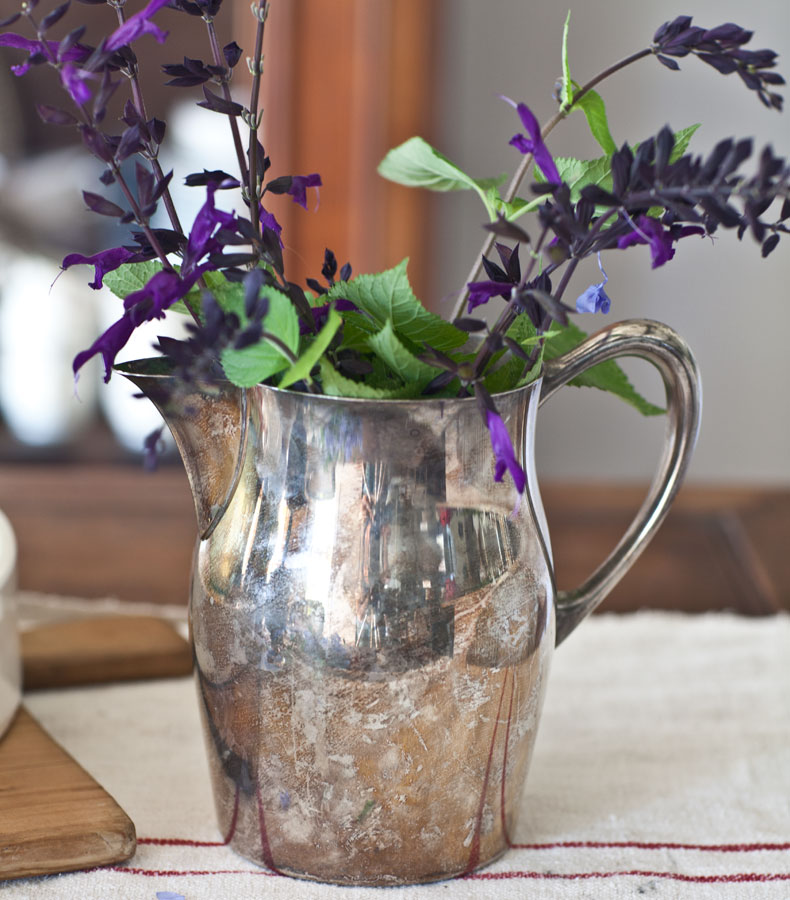 This pickle jar is so enchanting. The tongs were missing, but it as still adorable.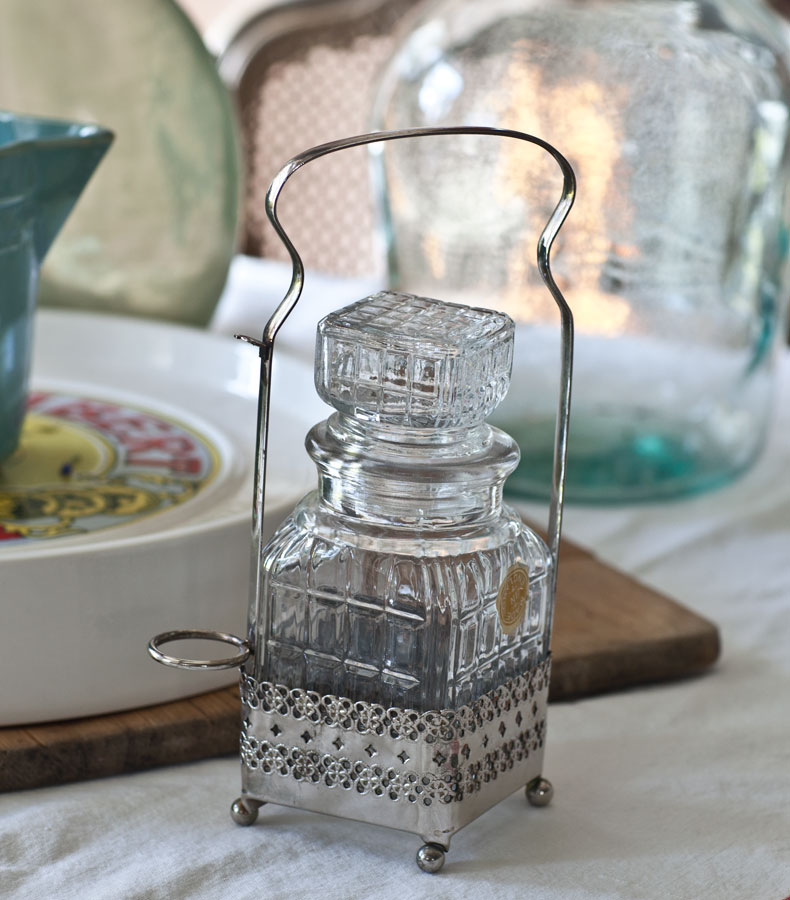 The creamer below was a particular favorite. It sold right away.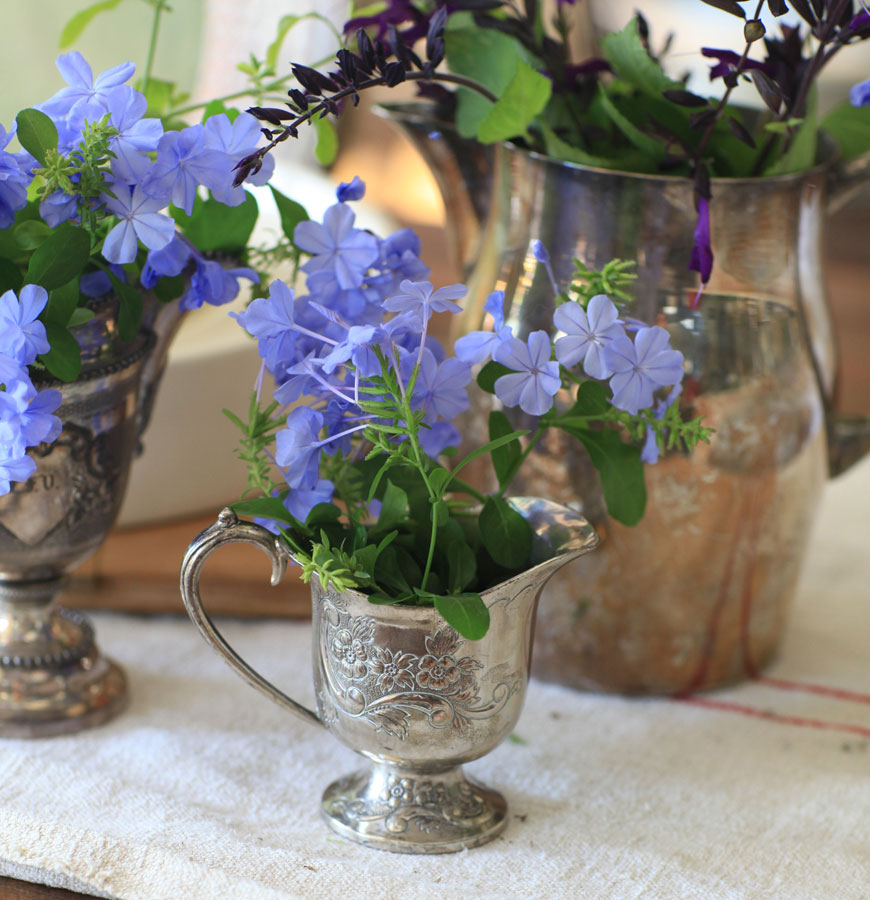 Below is my favorite water pitcher that I love to use for flowers.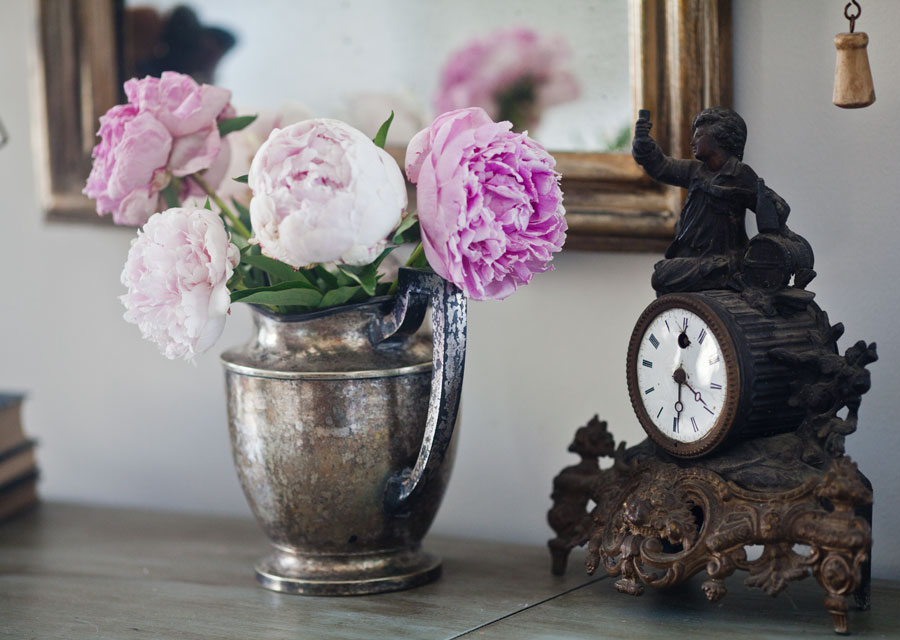 A few take aways for you.
Silver is lovely even if it is tarnished.
Care – be sure to check with the experts. I use old fashioned silver polish and a soft cloth. Some methods can be damaging to the silver.
There are so many different silver plated items to choose from.
Water pitchers and creamers make great flower vases.
Want more Farmhouse French Friday tips? You can find them HERE.