It's Friday so it's time for my Farmhouse French Friday Tip.
I think this should have been my first tip.
Can you guess what it is?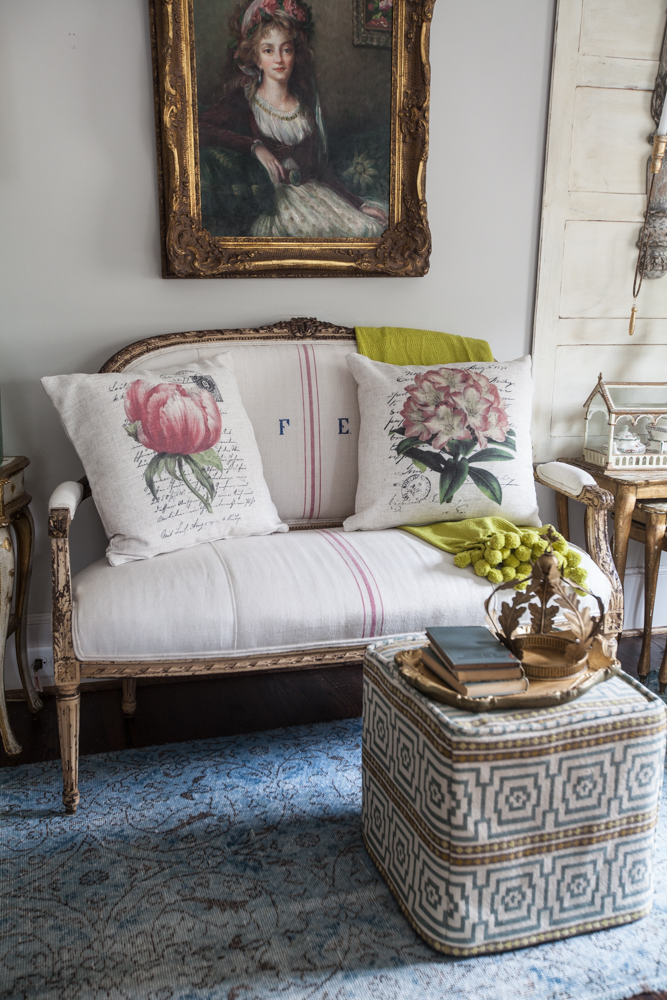 Grainsacks!
Grainsacks add a farmhouse French feel to any room, even a porch. I use them for upholstry (shown above) and for pillows shown below. I even used one as a table runner on the table.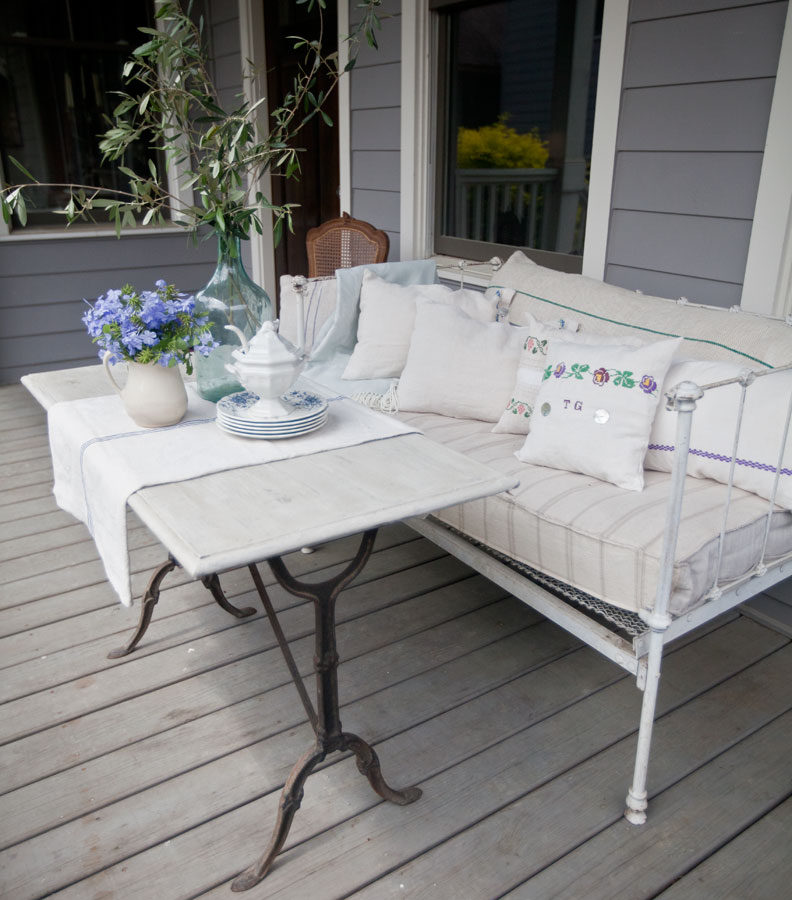 Here I used the grainsack for the back of the chair and matching linen for the seat.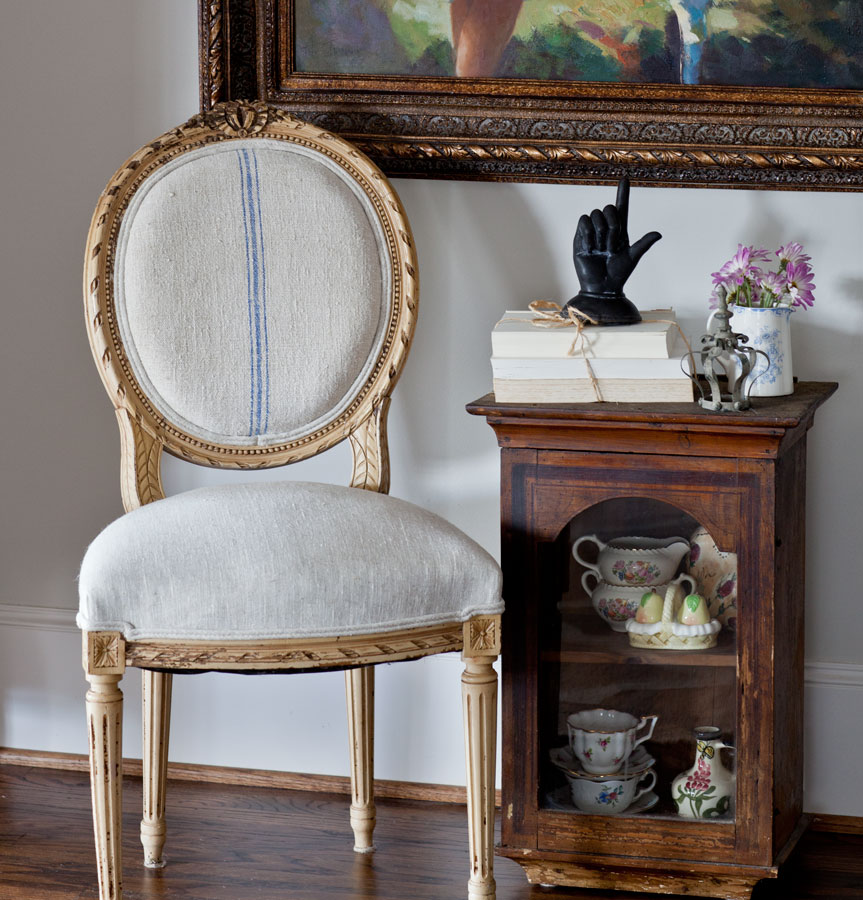 Same thing again with the chairs below.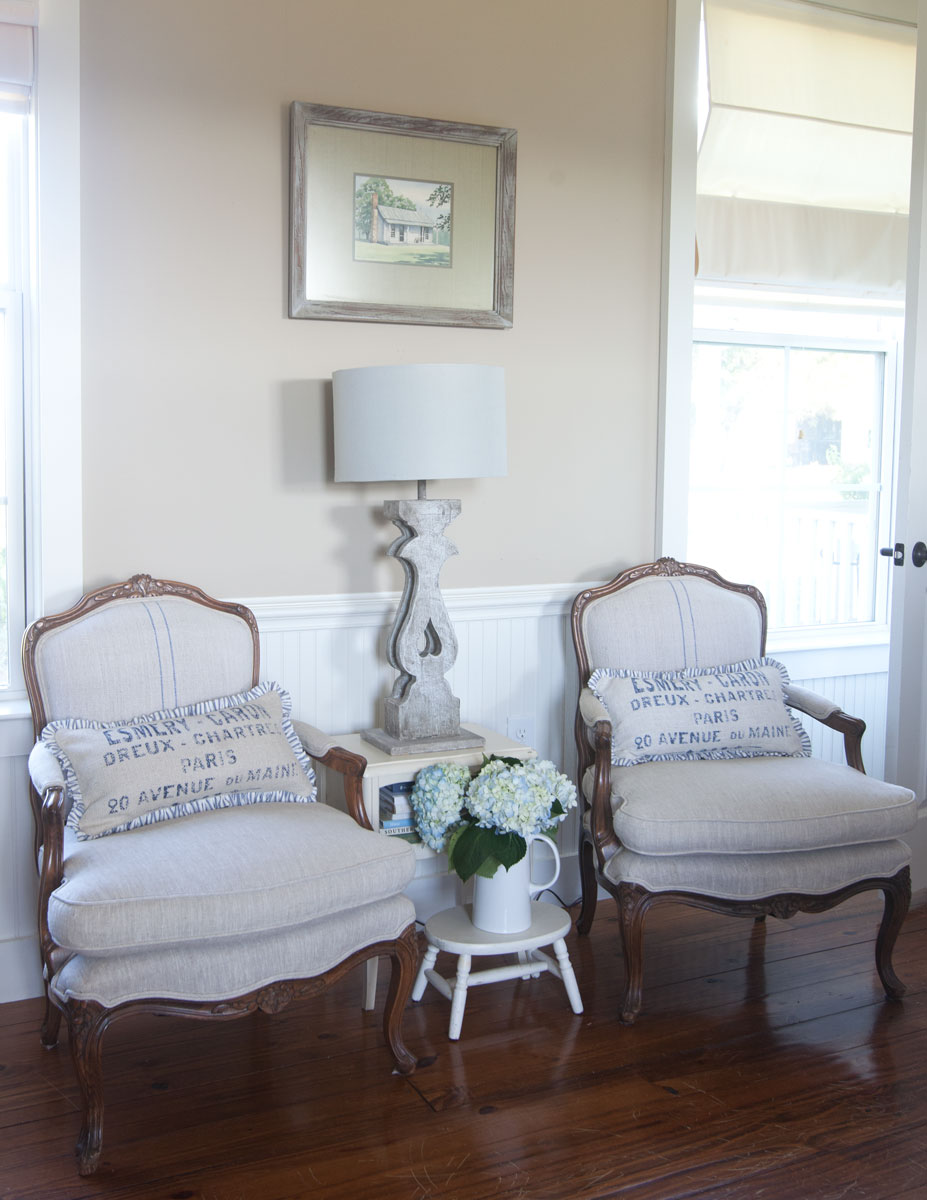 Of course the easiest thing to do is to just fill a grainsack with a king size pillow or a body pillow, which is a bit longer.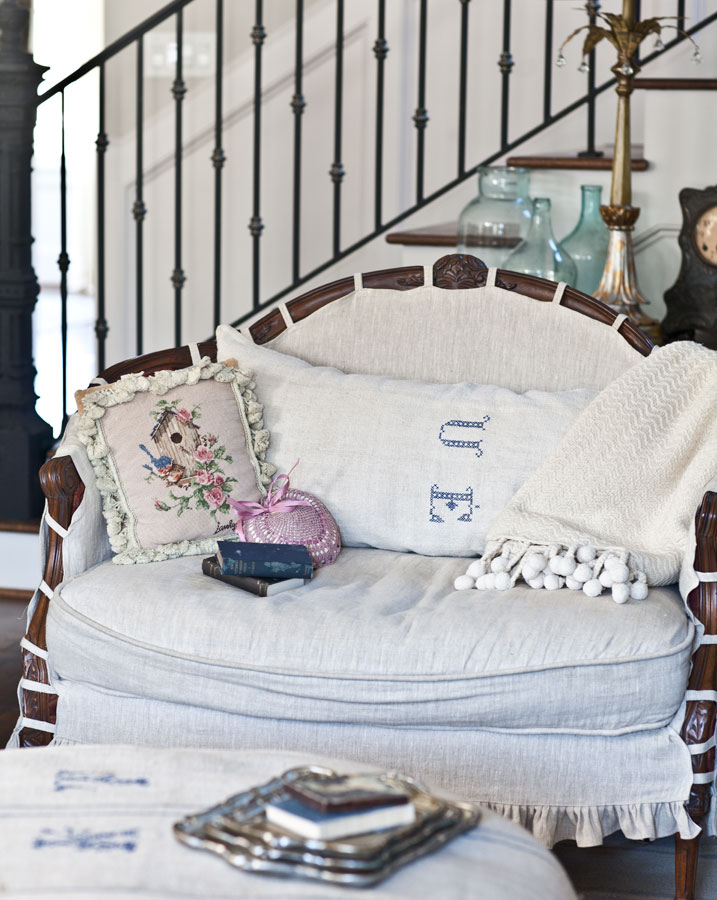 I even used a grainsack for the fireplace screen shown below.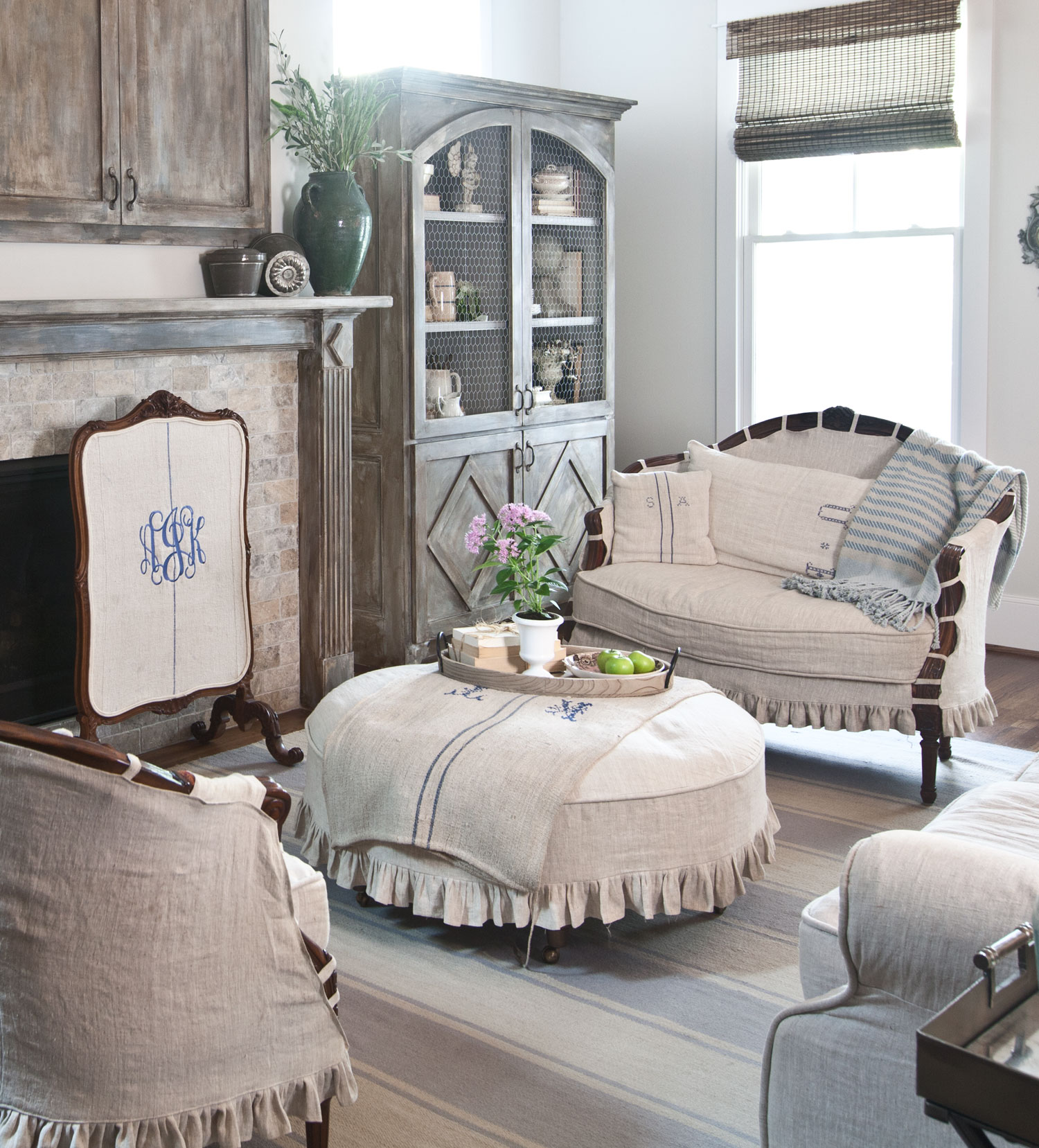 Although technically not grainsack material, I have vintage linen fabric like shown below that works great as a table topper.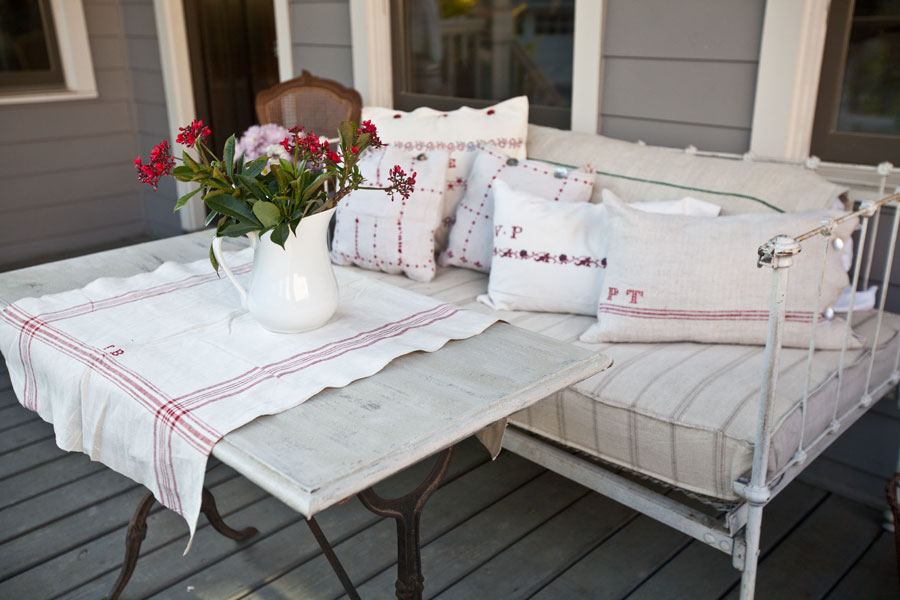 Grainsacks are not always blue. I used grainsacks with KJ initial for the chairs below.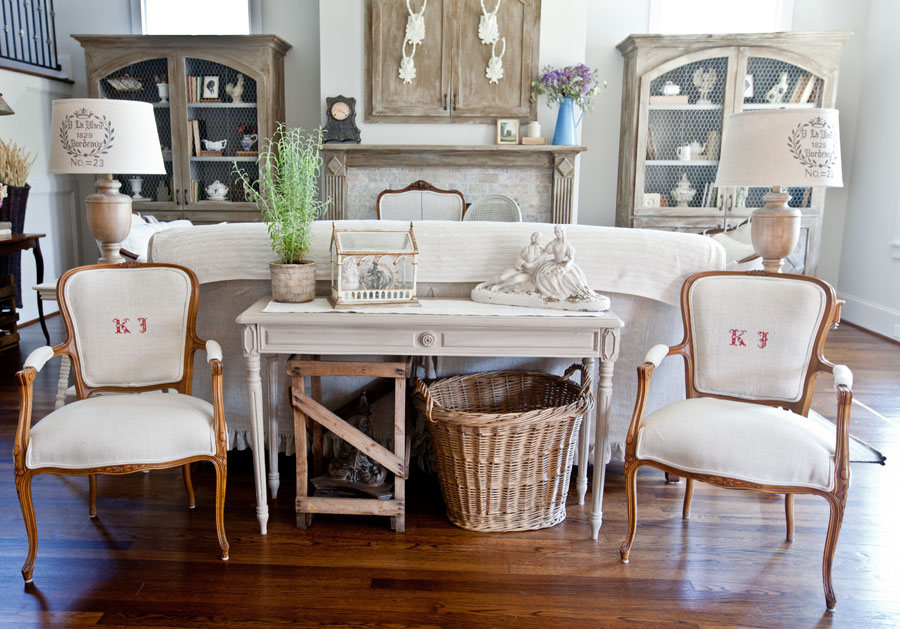 The blue stripe pillows below were made from grainsacks.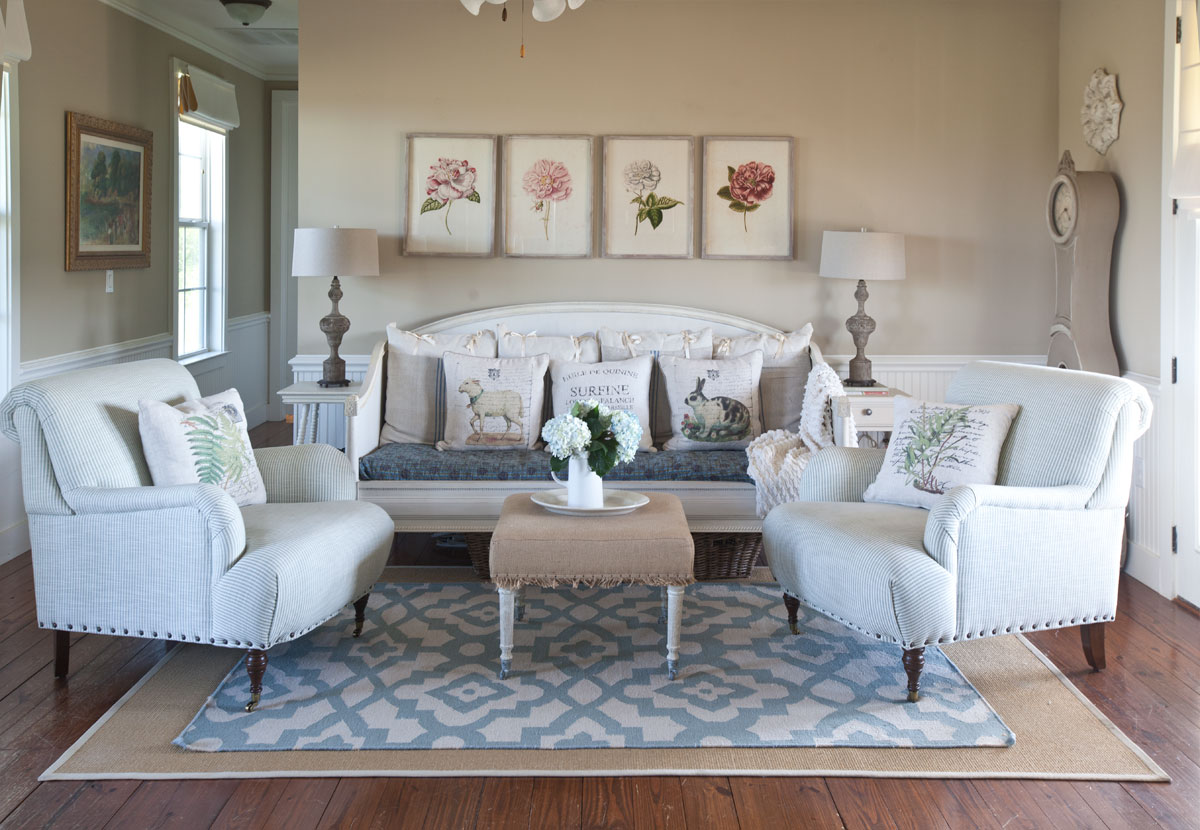 And the table topper below is again not a grainsack but a vintage linen tablecloth that looks like a grainsack.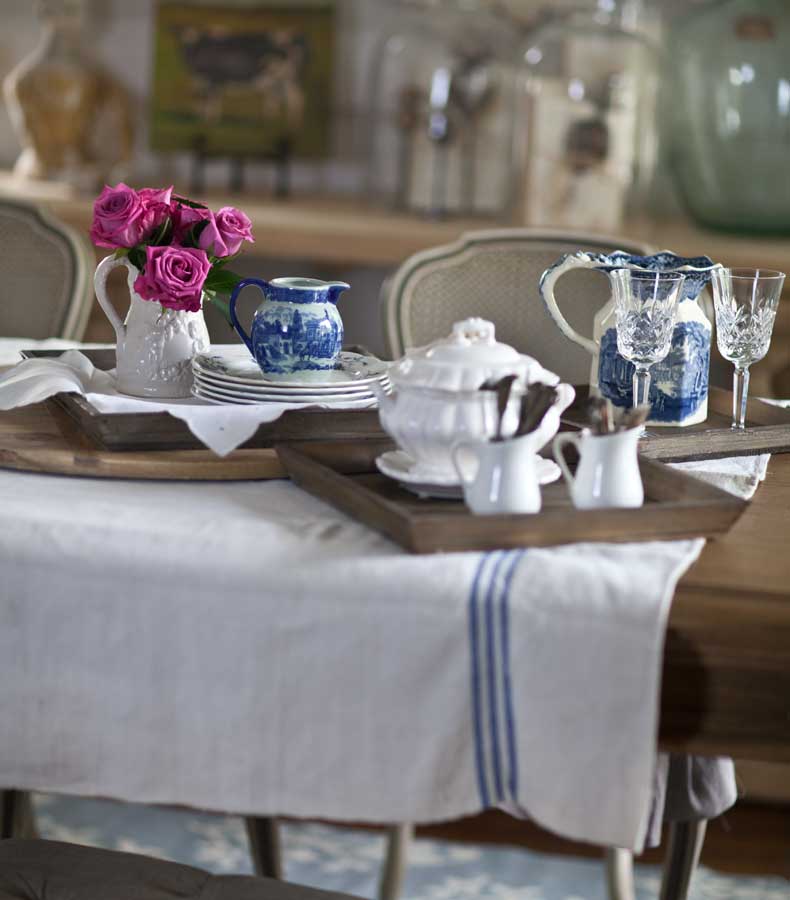 Well it is so easy to incorporate style with grainsacks. A note I want to make is that I use a common theme through my house and in my design. It unifies the house and becomes the basis of my style. I think that is a takeaway for today. If you like something, then try to find different ways to use it in different ways in different rooms.
I also want to let you know that we'll be in Round Top Fall 2018! And…. I'm bringing some of my friends with me!