Today I'm highlighting teapots and how they can add a special touch to your home.
They are not just for drinking tea, but look charming displayed in your home. I use small teapots and large ones of all different shapes and sizes.
Did you know we have a podcast all about decorating? You can subscribe to it HERE.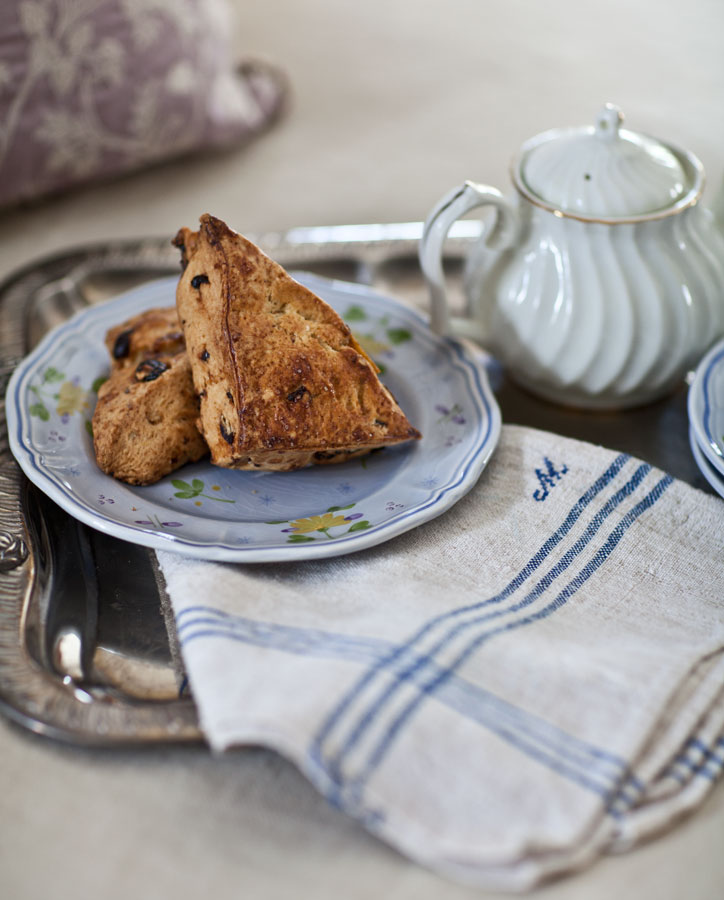 I love keeping a silver tea service sitting out even if I am not using it.  Teapots can be used in cabinets with glass doors, on shelves, really any where. I often leave a teapot sitting out on my table with a stack of dishes that look like I'm about to have a party. That works until someone comes over and asks where her tea and cookies are. Then I'm grabbing stuff from my freezer, looking for anything I could possibly serve with tea. Actually if I am completely caught off guard, I pull out cinnamon bread, toast it, then top it with butter, a little more cinnamon and honey. Really you can't go wrong with that! If you have some fruit, even better.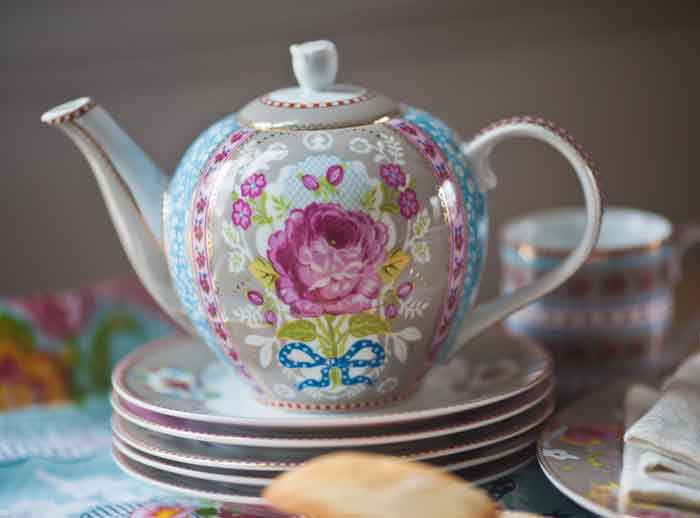 See these macarons below? We made them. Yes with our own little hands, and with the help of my friend Therese. She lived in France, and showed Evie and me how to make them. They were delicious too! This display below would be pretty on your table, even without the macarons.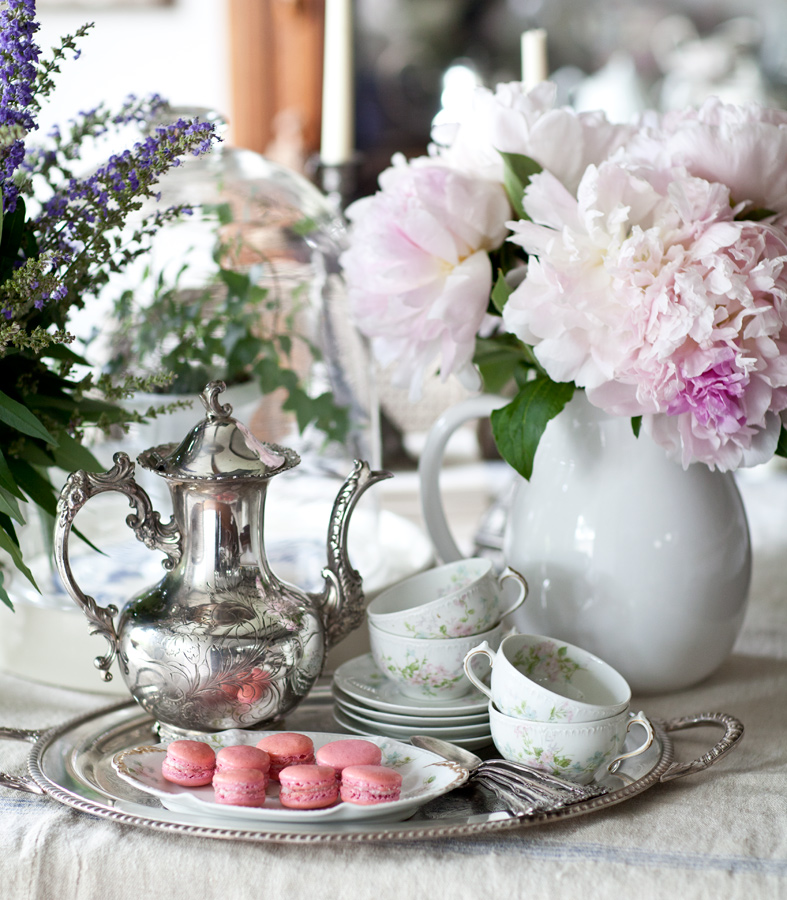 There are so many pretty teapots! This one below is a chintz one.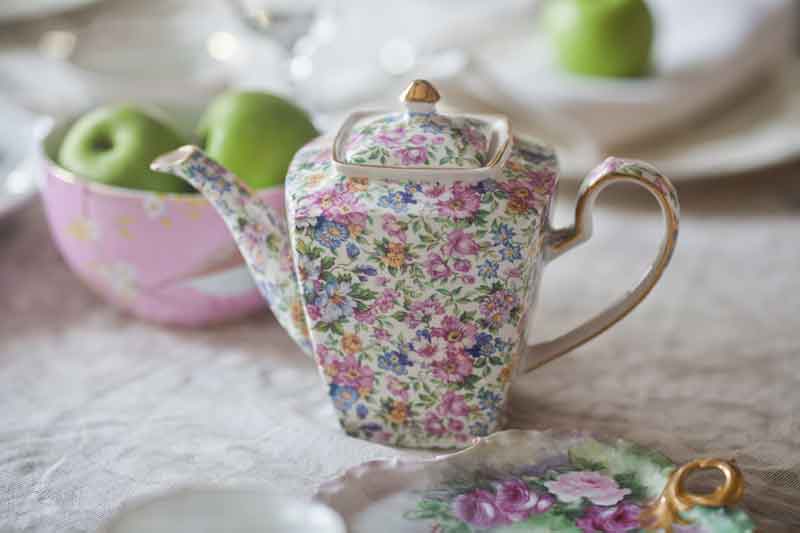 Of course I love silver ones too.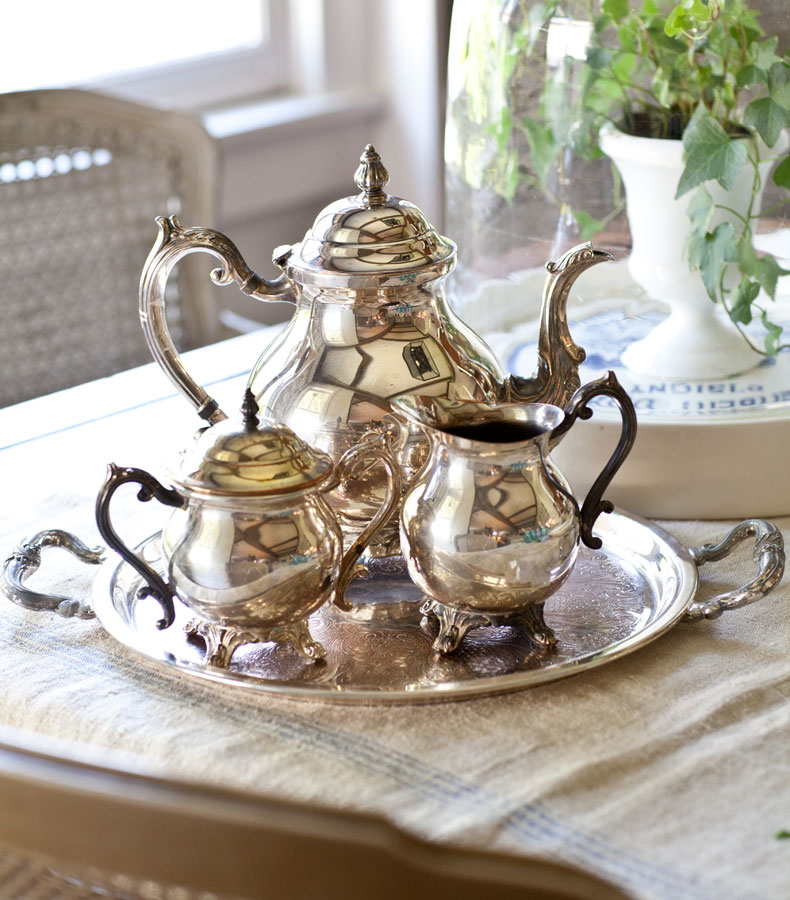 And this set below is so pretty. Can you believe I gave it away in a giveaway a long time ago?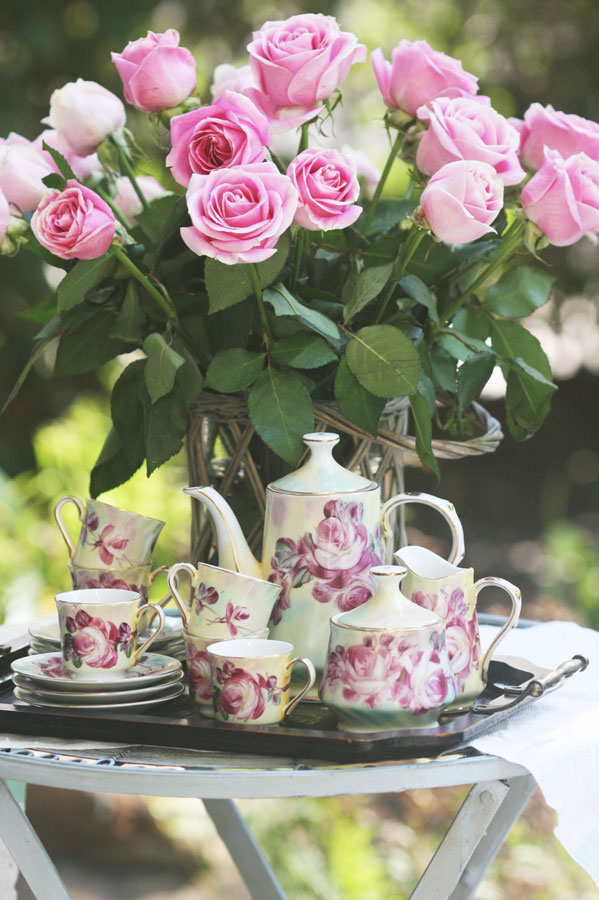 This teapot is a Christofle one I found at the flea market in Paris. It's a favorite of mine.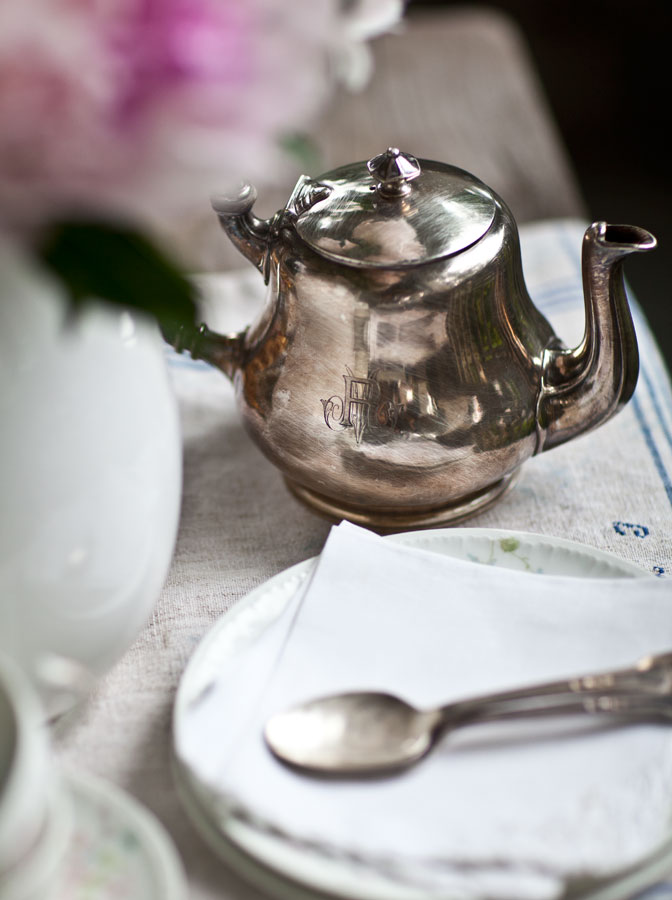 Below I have a set of chocolate pots. They are not teapots, but close enough, right?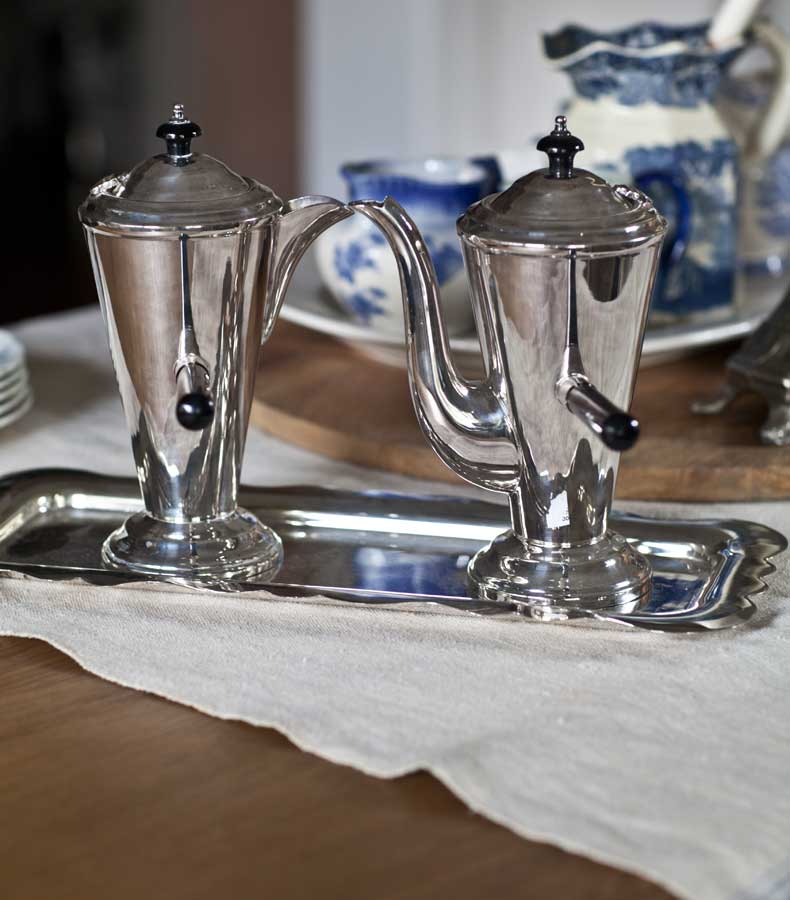 This teapot I found at an estate sale. I found out after I bought it that it does not hold water any more due to a crack, but it's so pretty, and hand-painted so I kept it.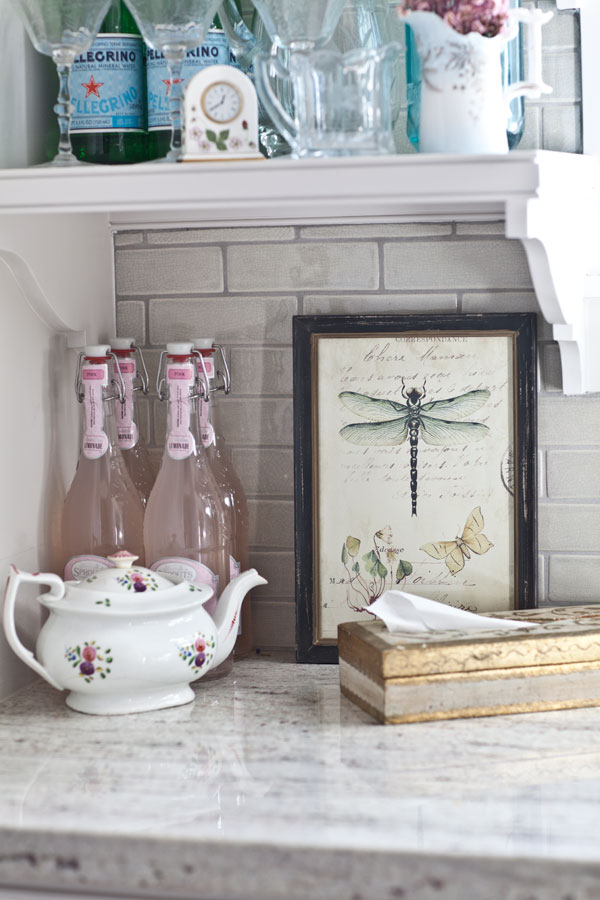 Well that's a good assortment of teapots. Do you collect them? I finally stopped collecting them, but have a true affinity for them. When we downsize, I am going to have so many things to sell, including teapots.
Pin the post so you can find it later.