If you missed my first Farmhouse French Friday, you can find Tip 1 HERE.
On Fridays I am offering just one tip on how to add Farmhouse French style to your home.
Today's tip is chicken wire.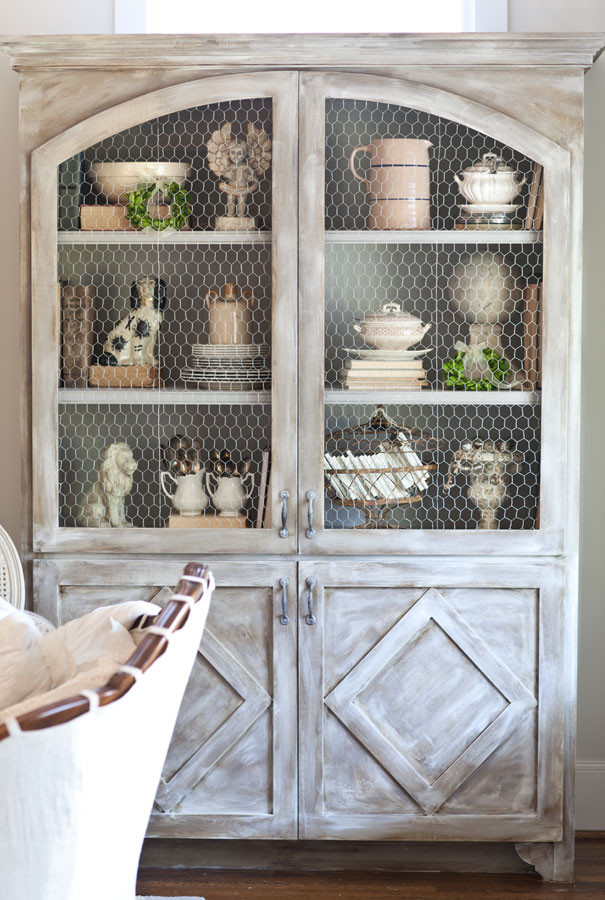 Now I don't think you need to go crazy with it, using it in every room of the house, but it's a great thing to add. If you have a cabinet, then you can use the chicken wire instead of glass in the doors.
If you go to the hardware store to find it, you may not find anything that says 'chicken wire.' Apparently the politically correct term is 'poultry netting'.  The good news is that it is not expensive, and can easily be cut with wire snips.
I also used chicken wire to make this photo display.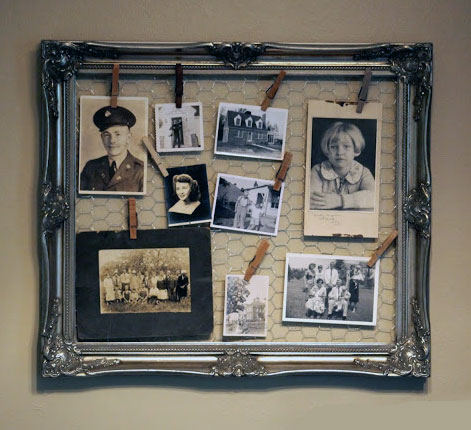 If you want to see all of the posts in this series, you can find them HERE.
Now if you want it delivered straight to your door, you can order it from Amazon (affiliate link).