Today's Farmhouse French Friday tip is to use trays. And the thing is, there are so many trays that look gorgeous with Farmhouse French style.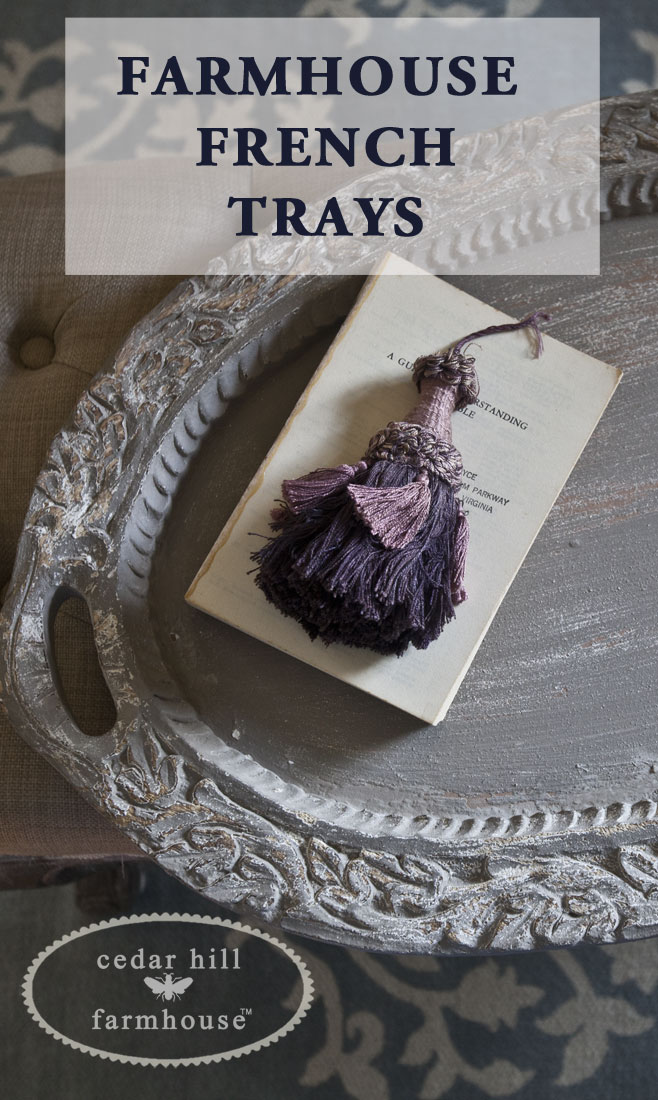 Today we are talking about trays. Like many other elements of farmhouse French style there are so many different types that will work. This simple wood tray with metal handles is one of my favorites. It works well with the rustic style of the candlesticks.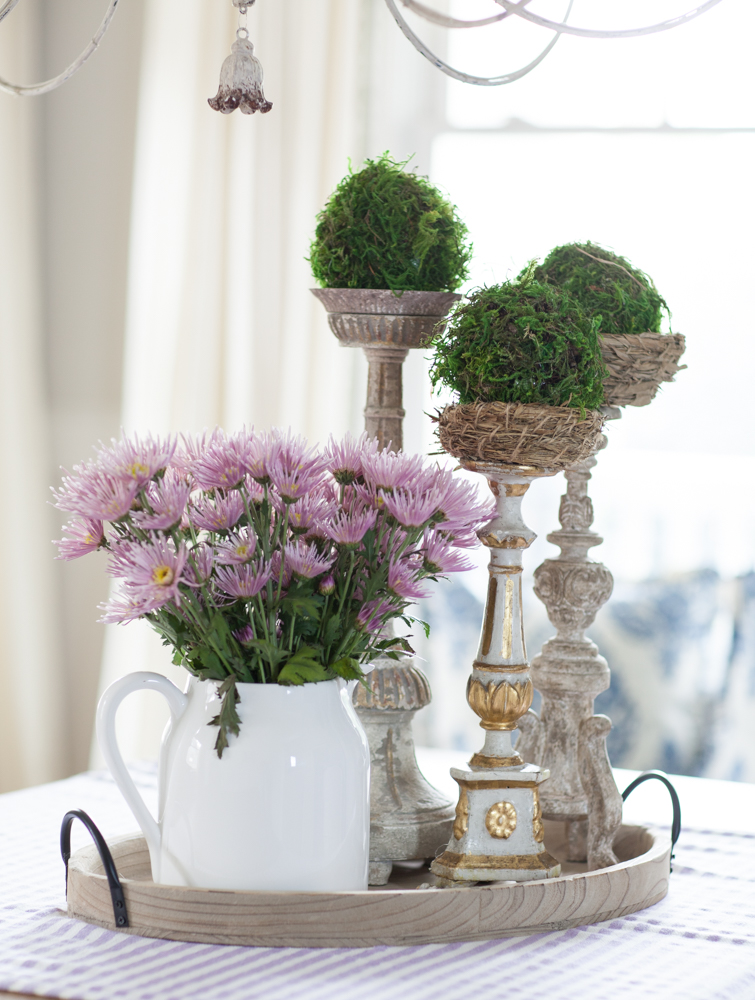 Below I stenciled a tray with the words 'milk and cream.' I love this tray, and now I'm trying to remember where I put it.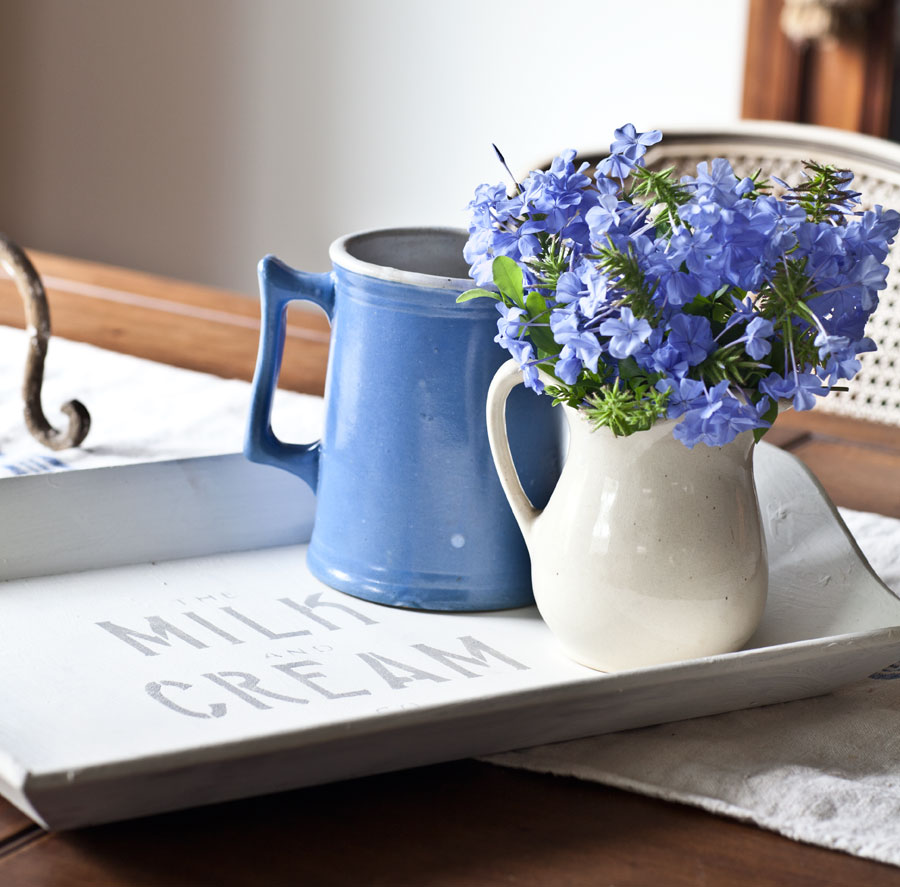 Below I used a large bread board as a tray. That works too.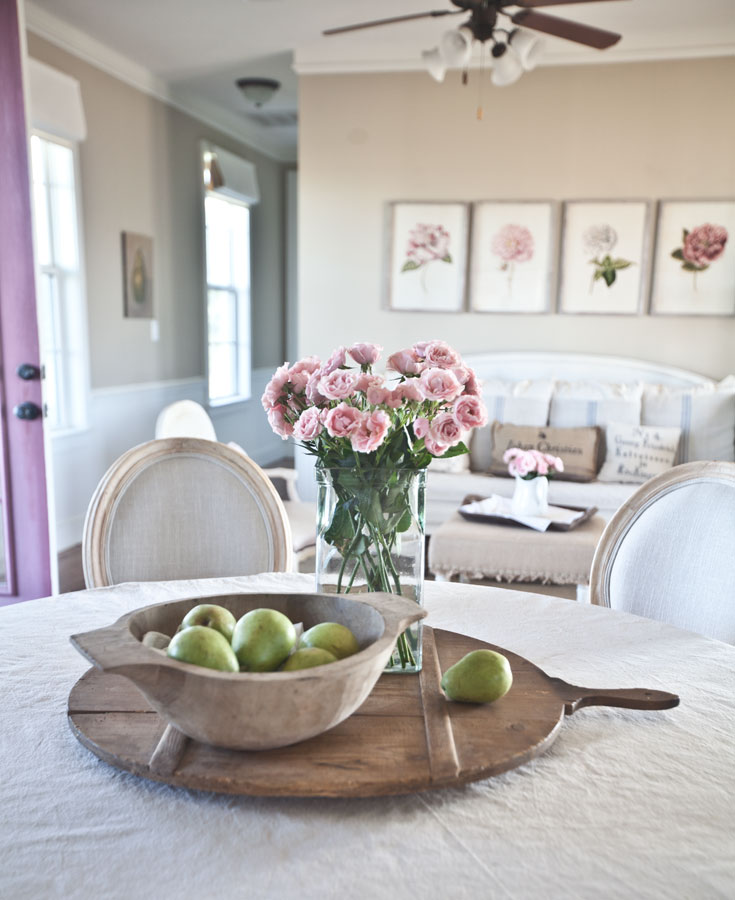 Another type of tray you can use is a metal tray like below on a stand.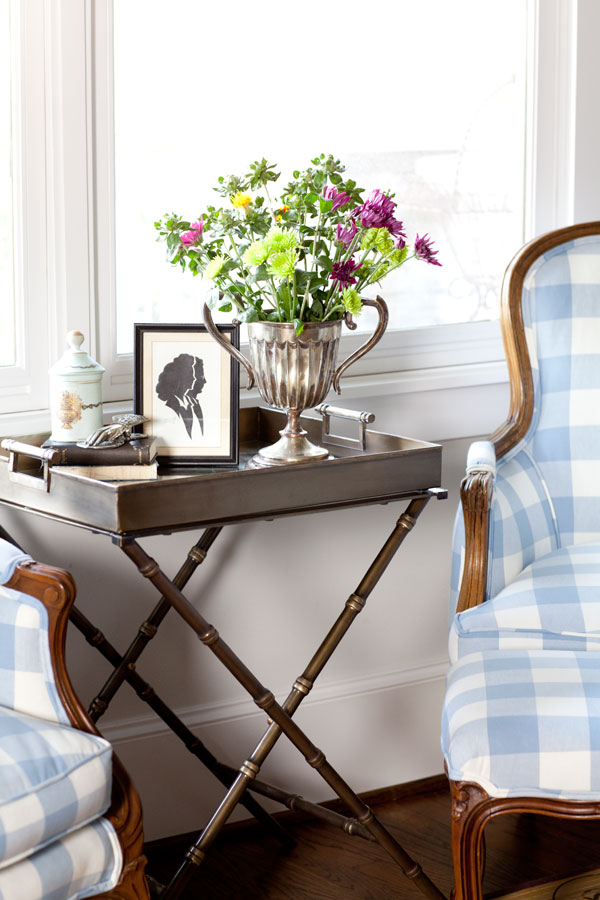 How about these French wood trays?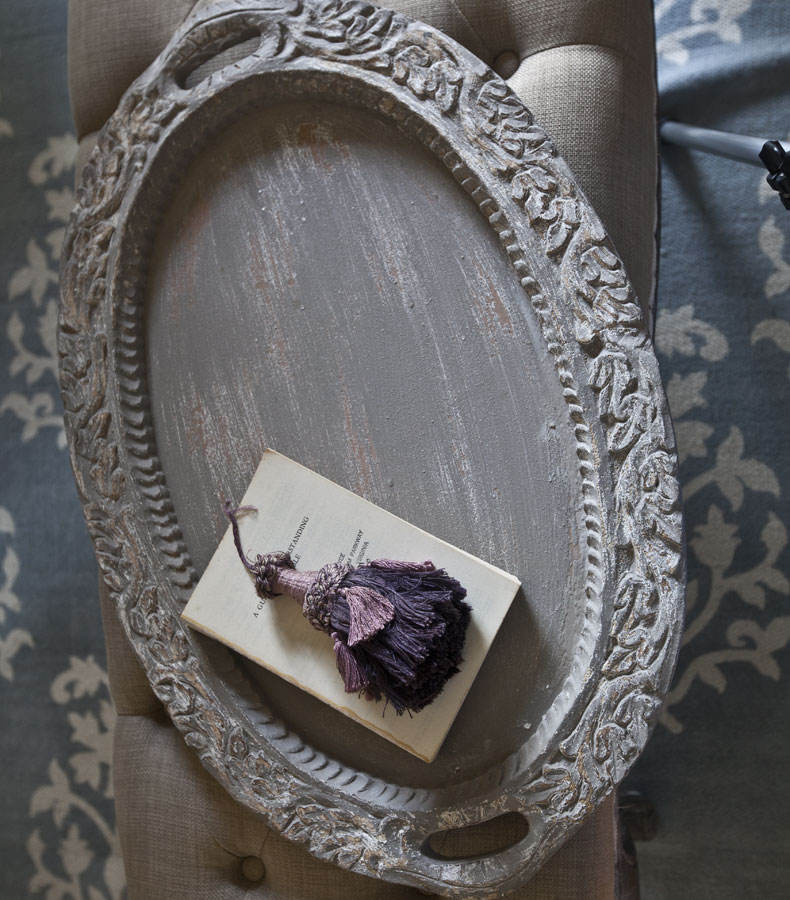 I love the hand carved details and the oval shape.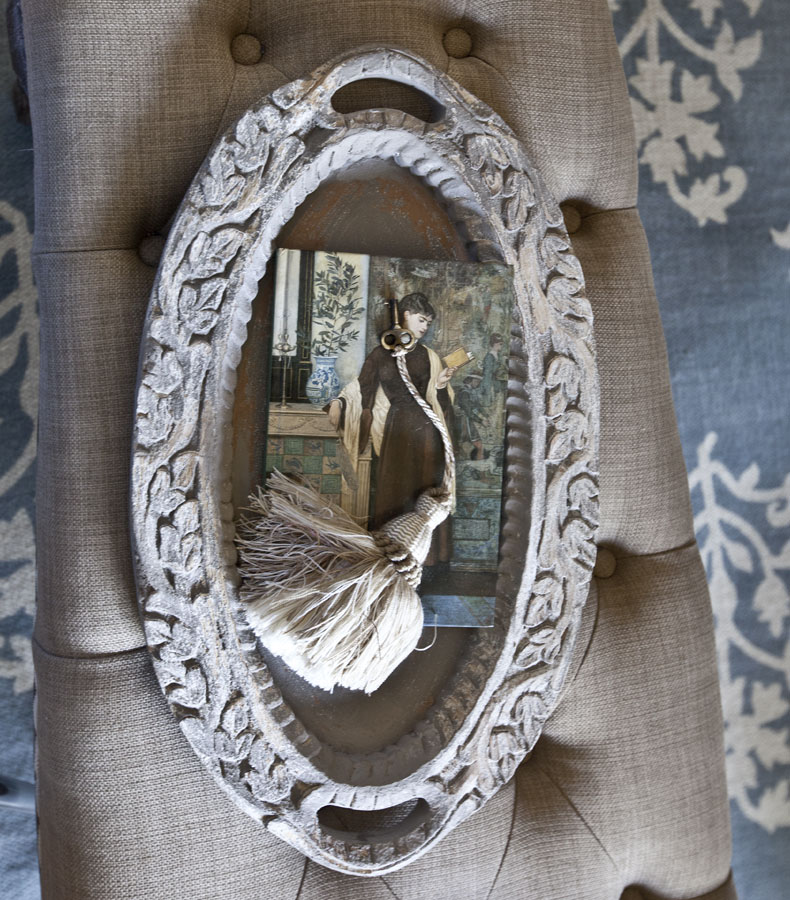 Here's another white tray on my back porch.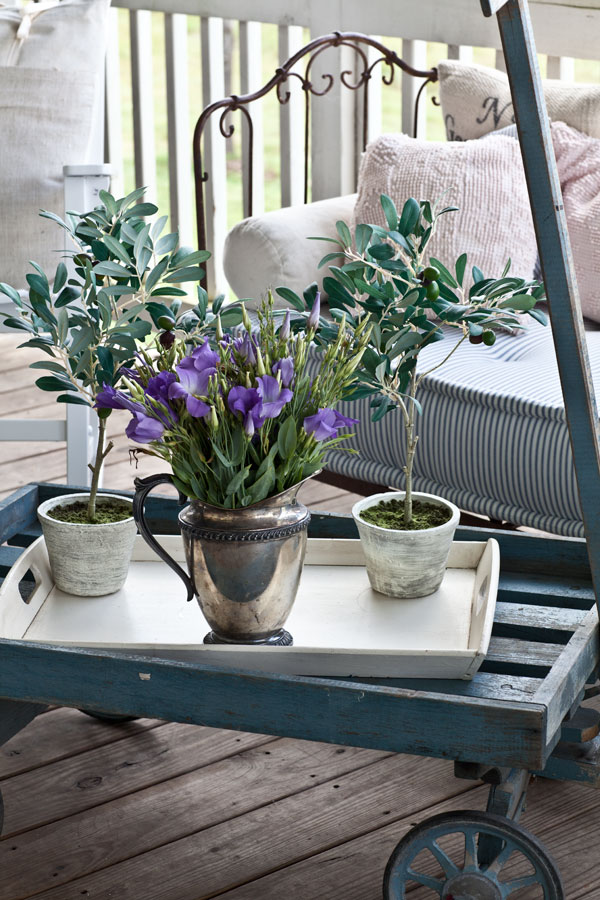 I love using silver trays so much. They work so well, and make me feel so pampered.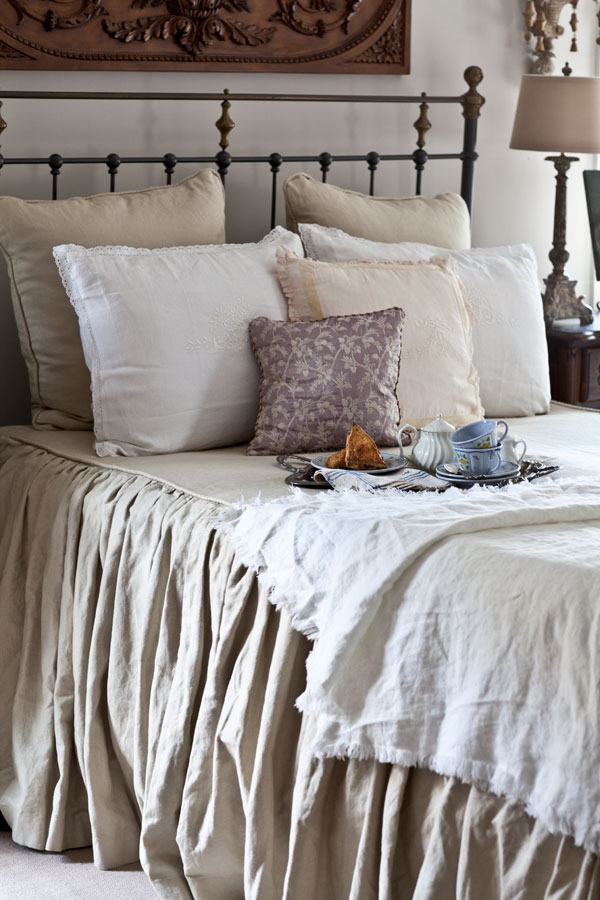 These rustic trays are very simple, and it's their simplicity that I adore.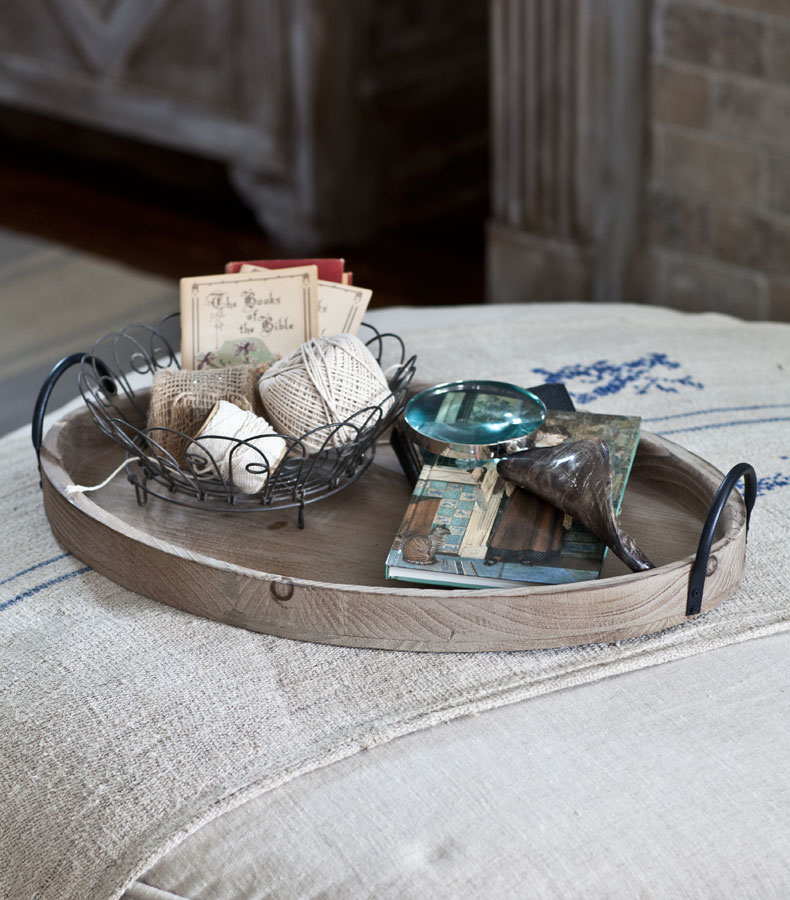 A simple stained wood tray is also very elegant.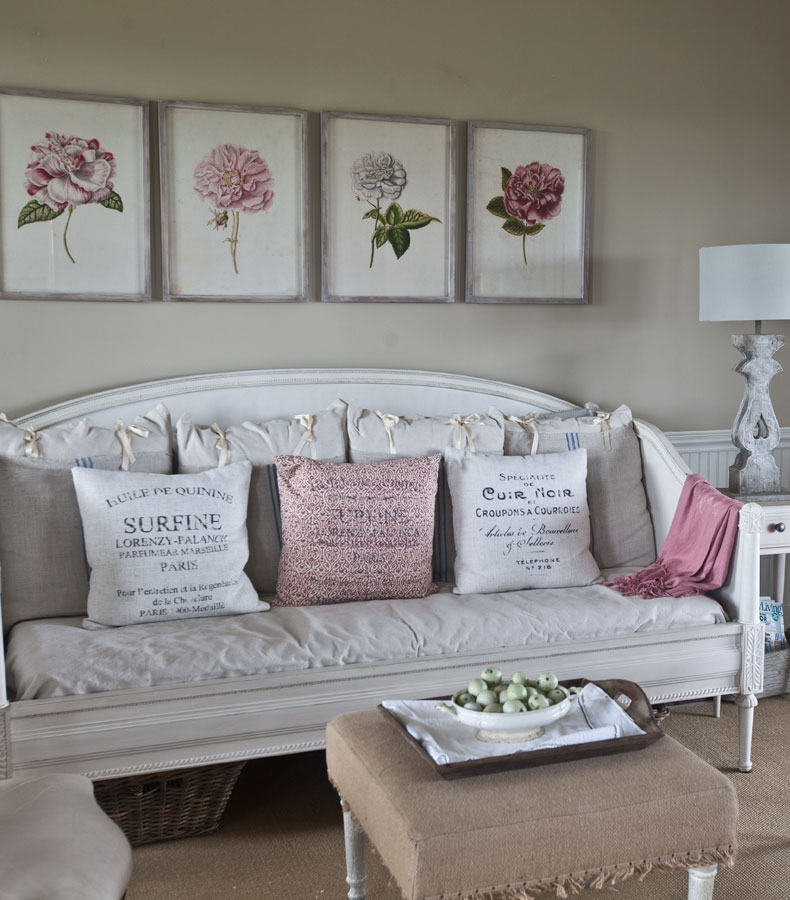 Isn't this pink and gold Florentine tray pretty?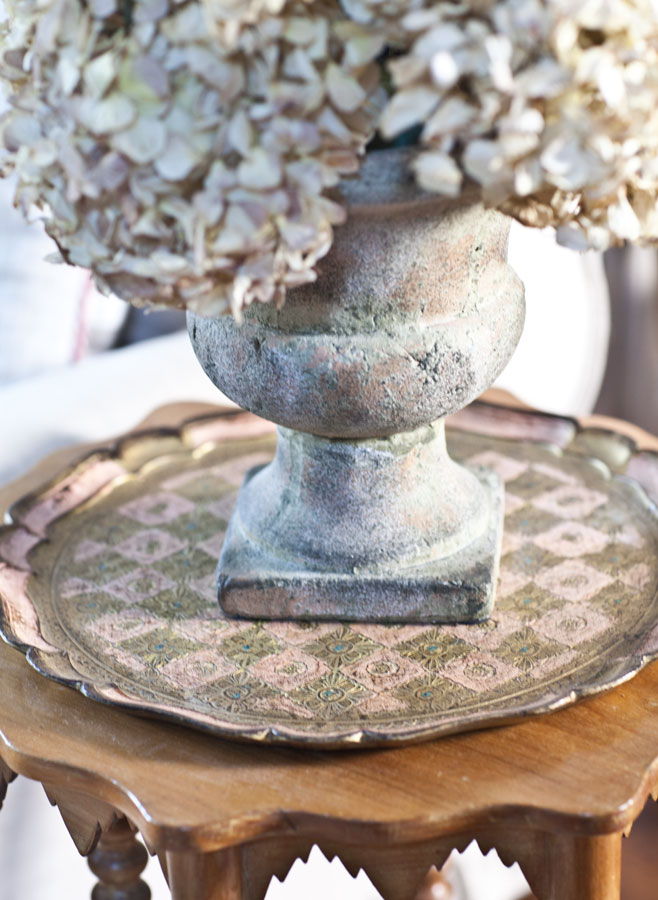 Next I've got a silver tray over the stove and a large industrial tray on my island.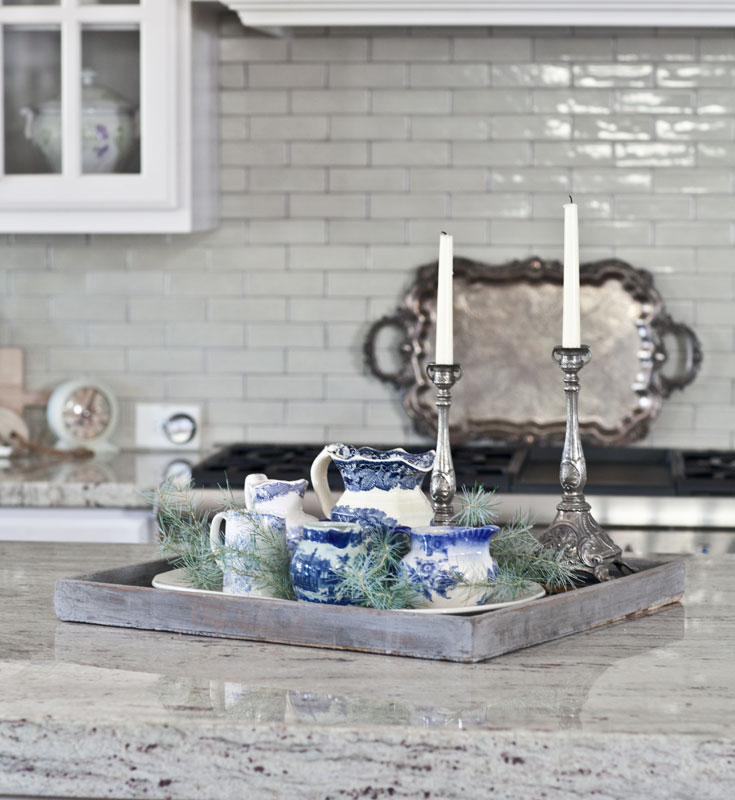 These 3 trays below are similar to the industrial tray, but they are smaller and stained wood.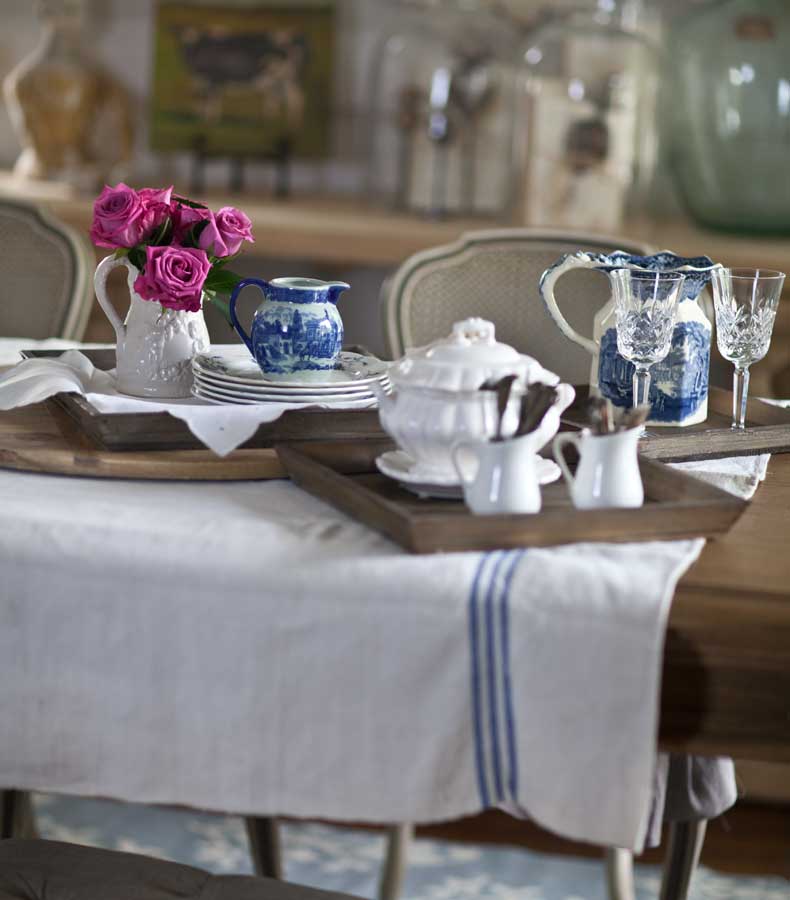 Below I used a simple porcelain tray for soap. It's made in France.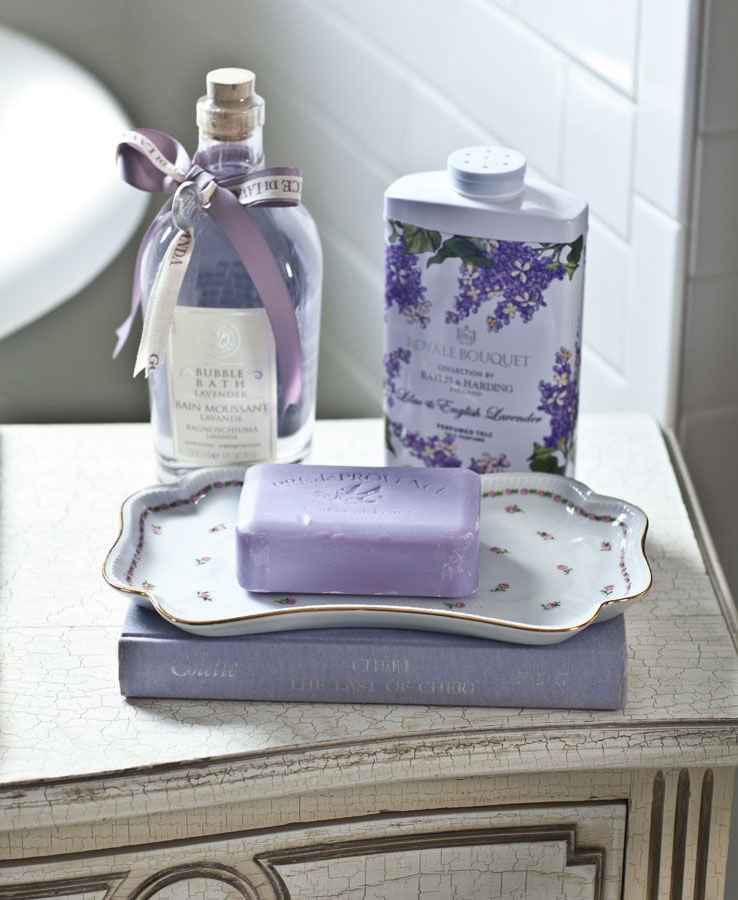 This tray is wood with a tile inset, although you can't see the tile in the shot.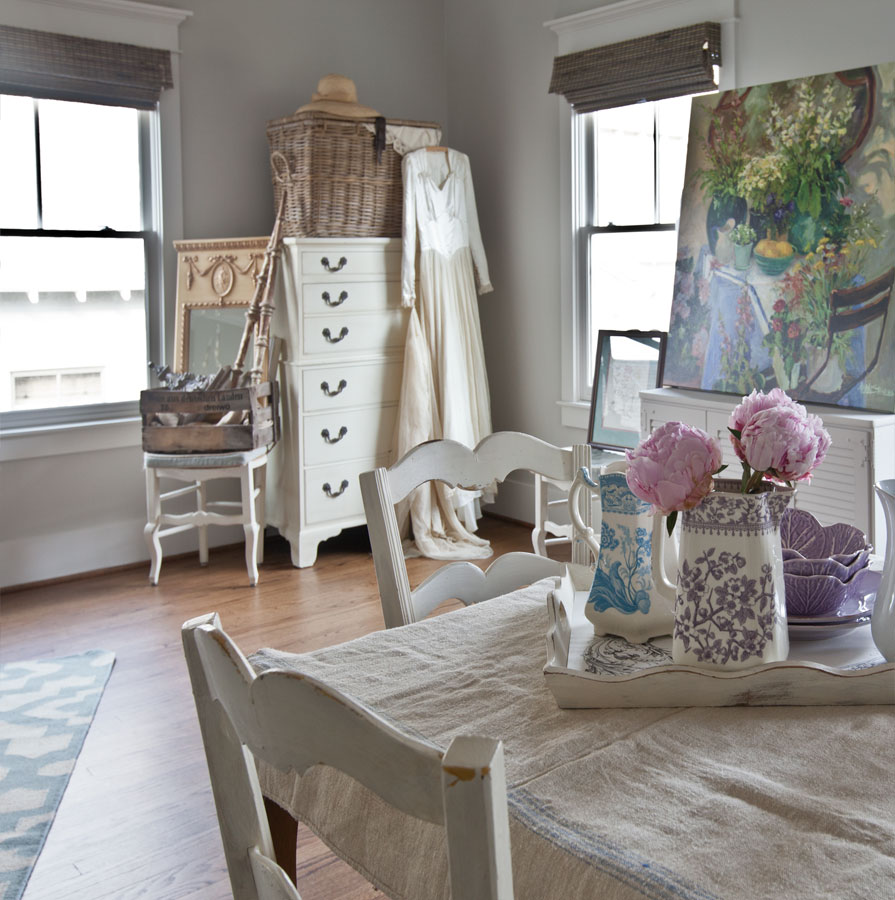 Here we have a small Florentine tray in yellow.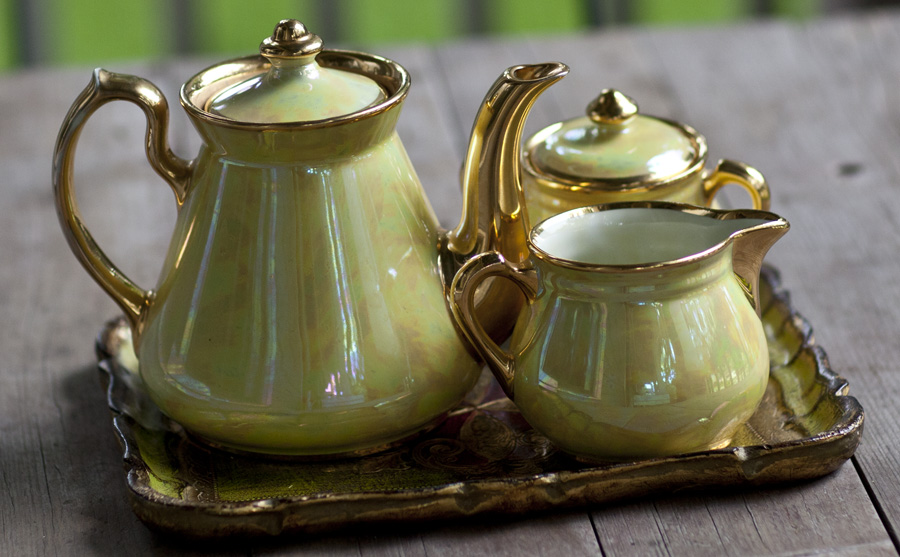 Next is a gold tray with hand-painted pears on it.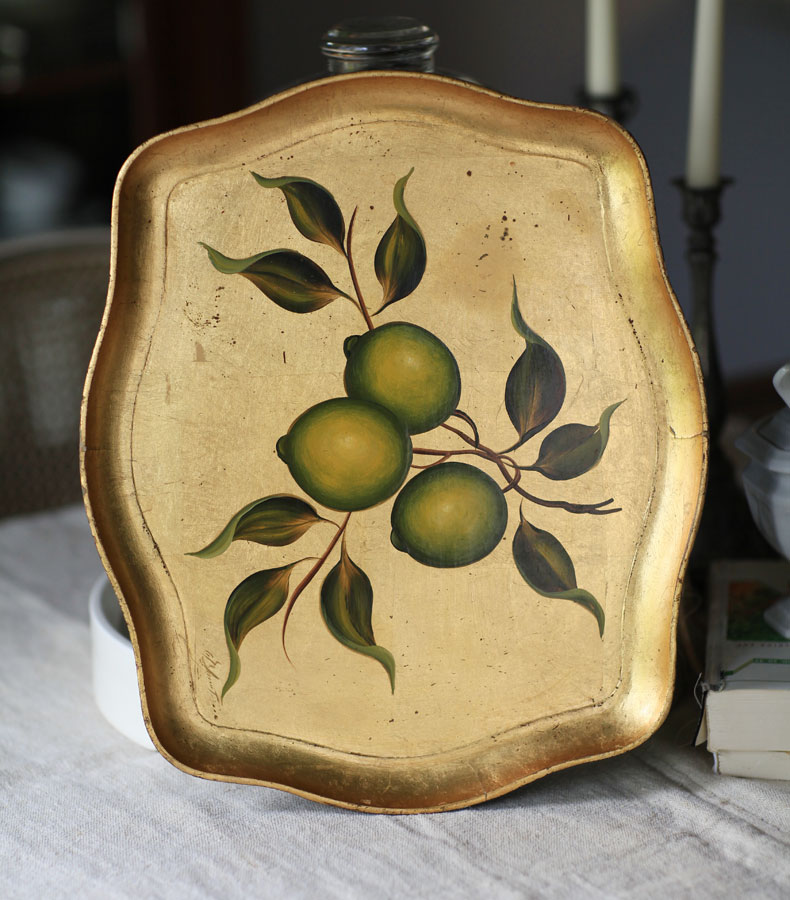 Or how about this chintz tray?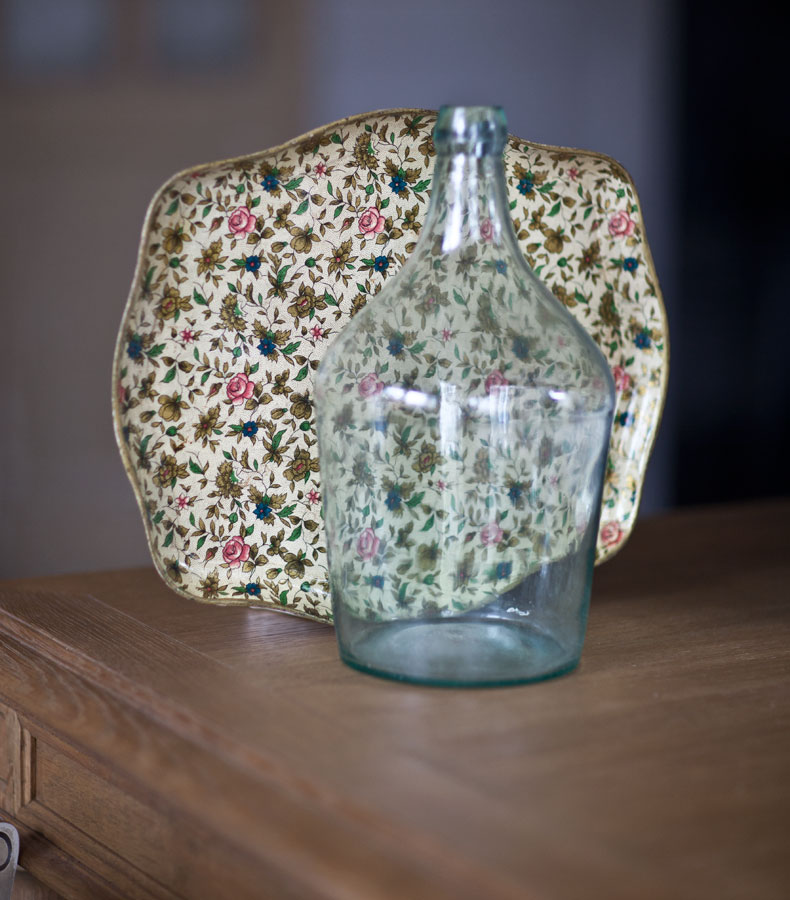 Well I hope I have convinced you that trays add loads of style and work well with Farmhouse French style. I think there are so many different trays that would work.